"Memory Palaces" — An Ancient Learning Technique That Reshapes the Brain
A memory technique invented by the ancient Greeks can make dramatic and long-lasting improvements to a person's power of recall, according to research that suggests many of us have extensive untapped memory reserves.
After spending six weeks cultivating an internal "memory palace", people more than doubled the number of words they could retain in a short time period and their performance remained impressive four months later. The technique, which involves conjuring up vivid images of objects in a familiar setting, is credited to the Greek poet Simonides of Ceos, and is a favoured method among so-called memory athletes.
The study also revealed that after just 40 days of training, people's brain activity shifted to more closely resemble that seen in some of the world's highest ranked memory champions, suggesting that memory training can alter the brain's wiring in subtle but powerful ways.
Nils Müller, a neuroscientist at Radboud University and a co-author of Moonwalking with Einstein:
, said:
"One of the initial questions was whether memory athletes have very differently wired brains. Do they have an innate gift that just can't be taught?"
The answer, perhaps surprisingly, was no. Prodigious feats of memory such as recalling hundreds of binary digits or a Sherlock-like ability to put a name to a face are likely to be mostly down to hours of training and using the right mnemonic techniques, the scientists concluded.
A study published in Neuron tasked experimental subjects with practicing the ancient Greek mnemonic technique of "memory palaces" and then scanned their brains with functional magnetic resonance imaging, comparing the scans to scans from competitive "memory athletes" and also measuring their performance on memorization tasks.
Memory palaces are a well-understood technique that is simple to learn, but requires a lot of practice to perfect. In brief, you start with a path through building you know very well (say, your home) and you "place" mnemonic reminders along that path: for example, you might put the first item in the list over the keyhole to your front door, the second hanging from the coathook just inside it, the third on the stairway railing leading upstairs, the fourth on the bottom step, etc. These mnemonics are absurd, memorable juxtapositions, often drawing on a pre-memorized set of associations (you might memorize a different strange object for every number between 0-9, like "0 is a gasping fish" and "1 is a smashed potato" etc and then use those to make the objects in your palace more memorable).
Derren Brown develops the technique well in his lively 2008 book Tricks of the Mind
and they play a major role in Hannibal Rising, Thomas Harris's 2007 prequel to Silence of the Lambs.
The study seeks to find physical, functional neural correlates to memory training, and it does, though the small sample size — and even smaller sample of "memory athletes" (23 of them!) calls the enterprise into question. It seems logical that mindful mental practice, repeated intensively for many days, would cause functional reorganization that an fMRI could pick up, but is that the whole story? How much does that reorganization correlate to memory performance? Does it endure?
We investigated 23 memory athletes (aged 28 ± 8.6 years, nine women) of the top 50 of the memory sports world ranking list. We used MRI to assess both brain anatomy and function during task-free rest before engaging in memory tasks. All of these participants attribute their superior memory skills to deliberate training in mnemonic strategies. The memory athletes were compared with a control group closely matched for age, sex, intelligence, and handedness. Of the 23 athletes, 17 participated in a word learning task under fMRI conditions where they demonstrated their superior memory abilities compared to controls (70.8 ± 0.6 versus 39.9 ± 3.6 of 72 words correctly recalled 20 min after encoding; median, 72 versus 41; Wilcoxon signed-rank test, p References
Mnemonic Training Reshapes Brain Networks to Support Superior Memory
by Martin Dresler, William R. Shirer, Boris N. Konrad, Nils C.J. Müller, Isabella C. Wagner, Guillén Fernández, Michael Czisch and Michael D. Greicius, Neuron
Ancient technique can dramatically improve memory, research suggests
by Hannah Devlin, The Guardian
Research confirms that "near death experience" is not an illusion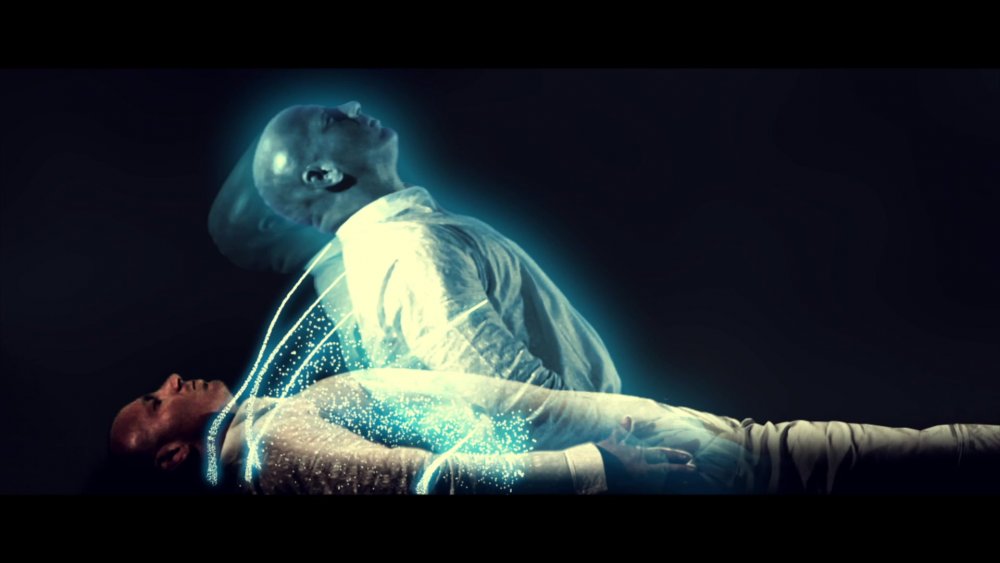 Dr. Alexander Batthyany, a professor of psychology at the University of Vienna, has studied thousands of cases of near-death experiences. Human thinking ability has nothing to do with the brain.
Near death experience case study
Dr. Batthyany and others collected thousands of complete cases describing near-death experiences , and recorded in detail the content of the near-death's private prosecution and doctor's consultation.
Doctors ask dozens of questions about what the patient sees (visual), what he hears (hearing), what he thinks (consciousness and thinking), life background (such as religious beliefs, life experience), etc., such as "Have this experience before Do you?", "Do you see the light?", "Who do you talk about your death experience?", "Do you believe in your death experience?", etc., to judge and evaluate the credibility of the patient's narration of the near death experience Degree and the patient's mental state after death (whether normal, etc.).
Dr. Batthyany said that the results of the study are reliable and fully confirm that the near-death experience is a real mental activity rather than an illusion. He also said that research methods have certain limitations, which will lead to underestimation of the proportion of near-death experiences.
Extremely credible near-death experiences
Dr. Batthyany explained that due to the limitations of the method, cases are likely to be missed, so the actual rate of near death experience should be higher.
Dr. Batthyany explained how he and his colleagues analyzed thousands of cases by compiling and integrating medical records into a resource library (such as the NDERF website), and then using search terms related to vision (vision) or cognition (such as "See" (saw) or "thought"> search for related medical records and score them according to visual or cognitive content, and then further narrow the scope of the study, such as selecting near-death experience cases with detailed medical records. This screening method based only on search terms is likely to miss cases where there is no such vocabulary in the expression.
Dr. Batthyany said that the near-death experience cases are highly credible. They considered that thousands of cases with near-death experiences are likely to have false reports, but in the process of sorting and analyzing, they noticed that only 1% of near-death cases were deleted due to validity.
Therefore, Dr. Batthyany believes that even if there are still false cases, the number is not enough to affect the overall conclusion.
Evidence of the phenomenon
In addition to these near-death experience studies, Dr. Batthyany also pointed out that the phenomenon of back light also shows that the phenomenon of thinking consciousness is extremely complex, even in the case of severe deterioration of brain function, there can be active thinking.
Dr. Batthyany studies the back-to-light phenomenon in patients with Alzheimer's disease. Among patients with Alzheimer's disease (ie, Alzheimer's disease), some people have been completely incoherent for many years, but suddenly showed a marked improvement or normal thinking shortly before their death. This is what is commonly referred to as "return to light".
According to the current neurological concept, as the brain function of Alzheimer's patients gets worse and worse, their thinking performance should be that their memory and various thoughts and feelings are becoming more and more lost, and there is even no human thinking at all.
However, the actual situation is just the opposite. The whole state of mind of Alzheimer's patients may suddenly become intact like a spark burst.
"Psychological Vision" of the Blind
In fact, there is also a phenomenon of "mindsight" or "mind intuition" which also illustrates the independence of thinking. "Psychovision" refers to the sight of a blind person who reports during a near-death experience.
Kenneth Ring of the University of Connecticut found that among 21 blind cases who reported near-death experiences, 15 blind people described seeing the scene and had vision.
Dr. Batthyany pointed out that some scientists believe that near-death experiences are hallucinations produced by human neurophysiological processes. However, "in this study, the results of near-death experience, rebirth, and psycho-visual phenomena suggest that patients experience near-death experiences when their condition deteriorates, die, or have no neurological activity, and it is common."
Therefore, Dr. Batthyany concluded that even when the brain function changes or even the electrical activity of the brain stops (the EEG is flat), there is still a clear sense of self, complex visual images, and clear mental activities. And other thinking phenomena.
Even though back-lighting and psychological vision are very rare phenomena, the countless examples of near-death experiences are enough to illustrate the problem.
Dr. Batthyany wrote:
"Our research results show that the visual scene, mental state and self-awareness that people continue to appear in the near-death experience are a rule rather than an exception."
What people see after clinical death: Stories from survivors that they would rather forget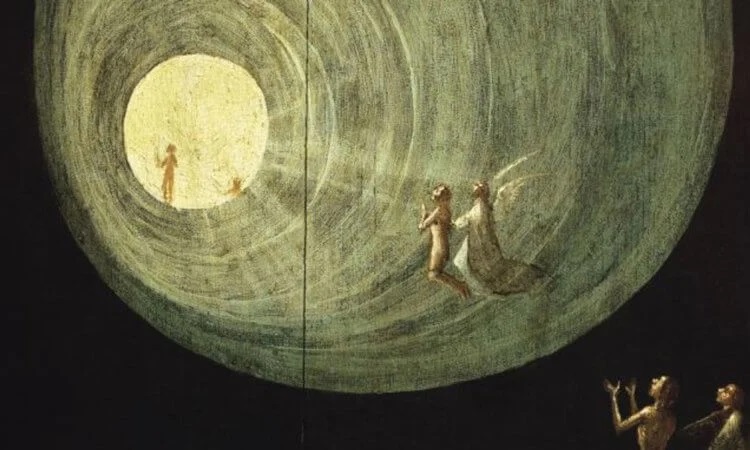 Humanity still does not know much about death. Of course, it's easy to write it off as "nothingness," but what if in reality everything is a little more complicated? In the selection below – ten creepy stories "from the other world" from people who survived clinical death.
Recently, the user Aidanmartin3 asked near-death survivors on Reddit to describe what it was like. The post quickly went viral, with hundreds of people sharing their stories in the comments.
I was about fifteen years old. Climbed onto the kitchen counter to grab something from the top cabinet, but slipped and fell headlong onto the marble floor. The next thing I remember is walking barefoot on water. Then I look to the right, I see a very bright light and a hand, as if calling me. I go to her and suddenly realize how peaceful and relaxed I am. Like the best deep sleep ever. Then I said to myself: "Dude, this is so cool, I would never wake up." And then all of a sudden everything disappears, and I wake up because of my mother, who is crying over me.By that time, I was already numb, cold, pulseless and even managed to urinate in my pants. As an atheist who does not believe in all this, I often think about that case.

Cule4444
My father died for a short while and then said that at that time he was walking along a long corridor to the door. But when he was about to open it, his father felt himself being "sucked" into his own body

Whiskeynostalgic
He died of an overdose for several minutes.In reality, there was nothing. It's just darkness and an incomprehensible period of time. It was almost like waking up after hanging out all night and feeling like a horse kicked in the chest.

Th30xygen
It seemed to me that I was kind of floating in a long tunnel and I felt very tired. I remember how I fell asleep then and had a dream that I was in the kitchen of my childhood home, and dad was preparing breakfast. I heard turmoil and chaos at one end, and at the other, there was a warm light that seemed soothing. But then all of a sudden I ended up in the chaos of the emergency room.

Free_Hat_McCullough
The story of my ex-girlfriend's mom. Her heart stopped for 28 minutes. The doctors had already told the family that she had left, and even brought in a priest to bless the room. But in the end she returned. She said that she recalls running around the field with a little girl, who, according to the woman, was her niece, in the dress in which she was buried.

CastingPouch
I heard a loud, high-pitched noise telling me that I am still too young to die. Then he got even higher, and I saw a bright light and woke up. The ambulance driver was shining a flashlight in my eyes

Workerhard62
Anaphylactic reaction to the deadly sting of the Irukandji jellyfish. I saw this white glow and how I soared up, then my family and the doctors and nurses who were saving me. Came back and felt a lot of pain

Georgestarr
It felt as if my body was being filmed on a CCTV camera from a third person. Then the camera gradually moved away and rose. I became very cold and began to hear loud clanking sounds. Woke up in an ambulance to the sound of a gurney bouncing on a rough road. It was so surreal. Since then I have not been afraid of death, to be honest. It was almost six years ago, but I still think about that case several times a month.

Hemptations
I was hit by a car. I could see everything, blood had not yet got into my eyes. I heard all the commotion. I felt myself being pushed in the back, and then doing artificial respiration … After that I felt only the first beats of the heart and how the blood flowed through my body. The pain began to build up with renewed vigor, and then everything went black

Outsider531
I was pronounced dead three times. But "after death" I have never seen anything. At least i don't remember

Amihuman159
Psilocybin mushrooms sprout in the blood of an 'experimental' patient
US doctors described the story of a man who tried to relieve depression with psilocybin mushrooms in an unconventional way. He injected an intravenous infusion of mushrooms, causing the mushrooms to continue to multiply in his blood and cause multiple organ failure. The case was reported in the Journal of the Academy of Consultation-Liaison Psychiatry.
Many drugs that people traditionally use as psychedelics are increasingly becoming the focus of medical attention. Some of them have already been repurposed and started clinical trials: for example, micro-doses of LSD have proven to be at least safe in the case of Alzheimer's disease, and psilocybin has helped patients with  migraines and  depression. Often in such experiments we are talking about microdosing – that is, the mass of the substance is not enough for a psychoactive effect.
The story of an American who decided to experiment on his own was described by doctors led by Curtis McKnight of Creighton University School of Medicine. According to relatives, the 30-year-old American suffered from bipolar disorder, but shortly before the incident stopped taking his prescribed medications and suffered from alternating states of mania and depression.
When he stumbled upon research on the potential benefits of psychedelics, he boiled psilocybin mushrooms and injected the filtered solution into his vein. A few days after this experiment, relatives found him in a lethargic state with jaundice, diarrhea and bloody vomiting and took him to the hospital.
Doctors discovered the patient had a problem with multiple organs at once: acute renal failure, liver damage, tachycardia, and low blood saturation and ionic imbalance. He was prescribed droppers to normalize the composition of the blood, vasoconstrictors to raise blood pressure, antibiotics and antifungal drugs. Despite this, he developed septic shock and DIC (excessive blood clotting) and needed plasmapheresis. Only eight days later he was discharged from the intensive care unit, and at the time of publication of the article he had already been in the hospital for 22 days.
In the patient's blood tests, in addition to the Brevibacillus bacteria , there were also Psilocybe cubensis fungi  – the same ones from which he injected himself intravenously. Apparently, due to insufficient filtration of the solution, the fungi entered the bloodstream and multiplied there, causing intoxication and multiple organ failure.
The authors of the work note that this is not the first such case – at least in the 80s of the 20th century, doctors already described a patient with similar symptoms after an intravenous injection. Therefore, McKnight and coauthors warn their colleagues: since psychedelics are increasingly used as a medicine (at the end of 2020, they began to legalize it in the United States), it is important to remind patients of the inadmissibility of self-therapy. Intravenous administration can be dangerous – doctors still do not know if it has the same psychoactive effect as the classical methods of administration.