McDonald's annoys burger lovers with 'cruel' April Fools' Day prank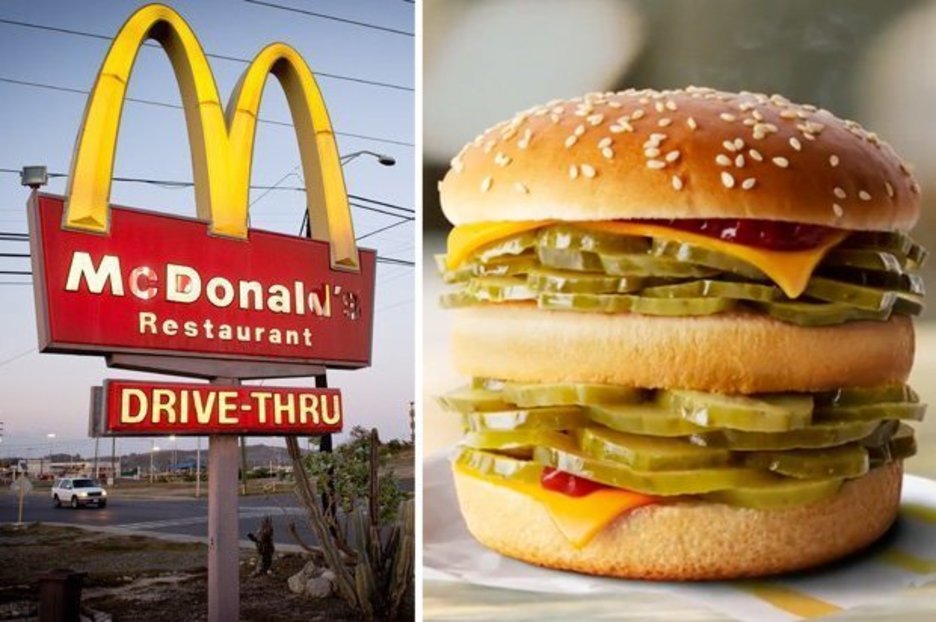 McDonald's has left some fans disappointed with its April Fools' Day prank, but others are just glad it wasn't true.
The fast-chain claimed it was getting ready to release a new burger – The McPickle.
The company's Australian social media accounts posted a short video of the new burger, a Big Mac style but with piles of gherkins instead of meat.
The caption read: "Pickle lovers, it's the news you've all been waiting for.
"We're super stoked to announce the launch of our brand new McPickle Burger.
"It's time to tuck into juicy, flavoursome pickles layered between melted cheese, ketchup sauce and toasted sesame seed buns.
"It's sure to be a treat for all your senses."
Fans were really excited about the new burger and couldn't wait to try it.
One wrote: "I'm going to order 1000."
Another added: "I cannot wait to get one."
McDonald's later commented: "Available until yesterday" and people started to clock something wasn't quite right.
One wrote: "Oh s*** it's April 1st…"
Another commented: "Omfg if this is april fools joke imma be mad."
A fan added: "Cruel this isn't real."
Others demanded McDonald's actually add it to their menu, with one writing "Make it real" and another adding "I really wish this wasn't an April Fool's joke".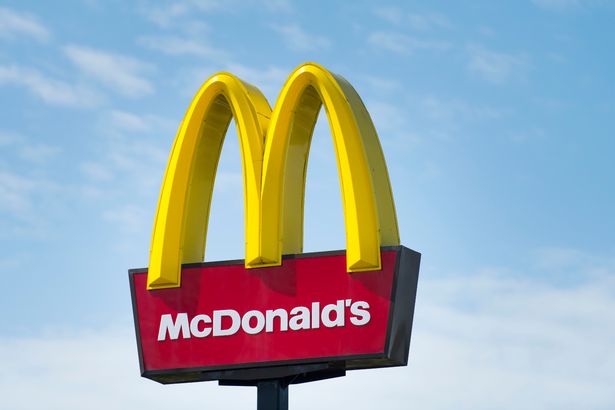 But other non-gherkin lovers were glad to learn it wasn't real.
One man wrote: "I'm glad this is April fool because I threw up a little when I saw it at first.
Another commented: "Even though this is fake it's still disgusting."
Seeing all the disappointment, one man suggested an alternative.
He wrote: "If you really really want one just buy a cheeseburger and ask for a billion extra pickles."
Mysterious Flash and Boom in the Sky 80 Years Ago Terrified Portland, Oregon Residents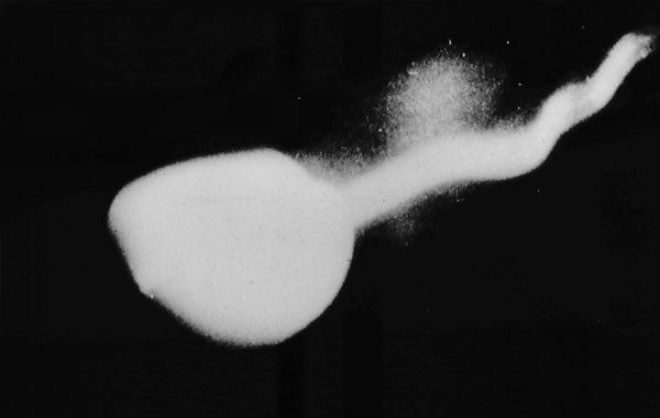 The flash of bright light surprised everyone who saw it. Hundreds of Portlanders reported spotting "a vast burst of smoke and spurting flame."
The explosion that followed was even more startling. The shock wave reverberated across the sky for miles, shattering windows and cracking walls.
A recreational mountain climber might have had the best view.
"I was standing still for a moment, looking toward Portland," recalled Thurston Skei, who was working his way up Mount Adams just before 8 a.m. on July 2, 1939. "I saw a trail of smoke coming down through the sky. There was a bright flash at the head of the smoke column as if a huge rocket had exploded."
A few people called police to ask if Martians had attacked. (This was nine months after Orson Welles' War of the Worlds radio broadcast had confused and worried listeners.) Many more residents thought there had been an earthquake. (The Oregonian reported that the University of Washington's seismograph had remained quiet.)
The streak of light was, scientists soon announced, a "bolide, or exploding meteor." It had appeared over Eugene at about 7:50 in the morning — "big as the moon," said one witness. Experts later estimated the meteor was 50 miles high when it zipped past the college town.
University of Oregon astronomer J. Hugh Pruett immediately realized that the skittering flash in the sky was probably "one of the rare meteors large enough to penetrate the atmosphere and strike." He hoped large fragments had survived and could be found. Harvard University scientists said it was "highly probable that something fell to earth" in Oregon.
In the years before the Space Age, such a visitor from beyond Earth's bounds was a big deal.
"Learned astronomers and physicists have focused their powerful minds on an invisible trail blazed in the sky over Portland by the flight of a Sunday-morning meteor and profoundly concluded that something had happened there," The Oregonian wrote. "That the meteor actually exploded from the conflict of its own terrific forces was declared by [University of California] Professor W.F. Meyer to be quite likely."
By the time that article was published, U of O's Pruett had already hastily organized a search team, which was spreading out in the Wind River area 40 miles northeast of Portland. The meteor hunters were told not to worry: they wouldn't burn their hands if they found a fragment and picked it up. Sure, a meteor glows "white hot from air friction" when it crashes through Earth's atmosphere, but its core retains "the temperature of 273 degrees below zero it had in the cold regions of outer space."
Interest stretched far beyond Oregon. In the days that followed the sighting, newspapers across the country waxed poetic about the meteor.
"Consider a hunk of rock as big as an elephant, more or less, hurtling through the frigid silence of empty space," one reporter wrote. "It may have been going, unresisted, for a million years; its speed anything up to 50 miles a second, its temperature 460 degrees below zero Fahrenheit. Suddenly the fragment crashes into the thin outer layer of Earth's atmosphere. The friction is so great that the surface of the rock melts and boils and flows away in flaming gas."
And the reporting captured more than the beauty and majesty of the happening.
"Persons who dared to speculate on what a fair-sized meteor could do to a city like Portland were devoutly thankful it missed," The Oregonian wrote.
The New York Times embraced the same theme, stating that an especially large meteor "could theoretically destroy much of a great city."
This wasn't just pandering to readers' fears: it was an acknowledgement of a known possibility. There had been an epically destructive meteor strike in Siberia in 1908, and another large space rock had reportedly crashed in Brazil 22 years later. (In 2013, a 65-foot-wide meteor would explode over the Russian city of Chelyabinsk, blowing out windows in thousands of buildings and causing minor injuries to hundreds of residents.)
"These events are not rare," NASA administrator Jim Bridenstine said Monday. "They happen."
In the wake of the earth-shaking event in 1939, Oregon became meteor-mad — but hunters ultimately found the search for their space rock frustrating. One Portland woman sparked a flurry of excitement when she brought forth "a hard, fused mass" she found in her yard a few minutes after hearing the early-morning explosion. Analysis of the object, however, showed it to be "a mere 'clinker' [burned coal], probably jarred from the chimney by the air concussion."
Which was probably just as well. No meteor fragment could possibly live up to what so many people in the area believed they had witnessed.
"The noise I heard was a bedlam and indescribable confusion as of the shrieking and scraping of many auto breaks," Prescott resident Mrs. D.L. Stevens wrote in a letter. "Shrieks and wails as if of human voices, beside a great many other sounds not to be described, as if any and every sound known or imagined had been included, except living voices."
Douglas Perry
The Oregonian
The new prediction fulfilled by The Simpsons: episode 5 of the last season of Game of Thrones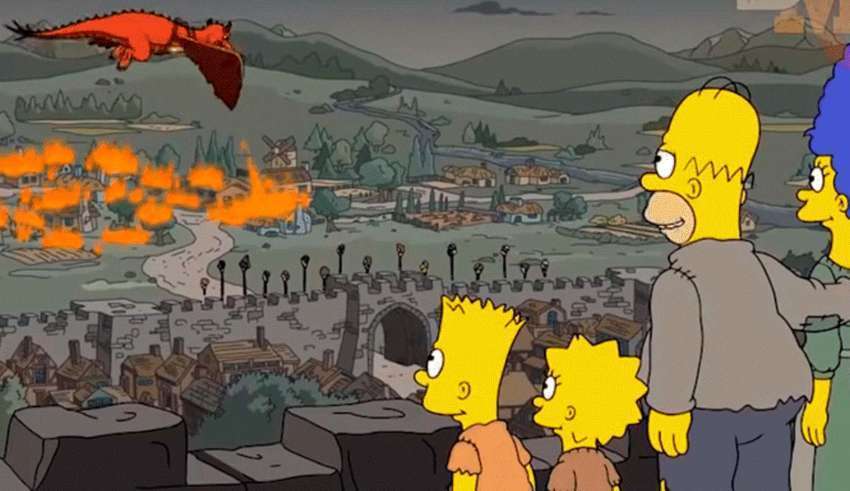 A few days after September 11, rumors began to rise that action movie star Jackie Chan was going to shoot a movie called "Nosebleed," which involved a terrorist plot to hit a plane at the Statue of Liberty or the World Trade Center. Interestingly, the project was confirmed, but the producers decided to cancel it. But the plot of the film was real and made people wonder: How did the writers know this could happen? Did they predict terrorist attacks? It turns out that there is a whole theory about the power of the media to predict and prepare for the future. It is called "predictive programming" and encompasses not only terrorist attacks, but also new technologies and the existence of extraterrestrials.
Coined by the conspirator Alan Watt, predictive programming is the theory that ideas, situations and new technologies are carefully written in movies, television programs and books for the general population to accept social changes. Examples include the pilot episode of "The Lone Gunmen" , where a hijacked plane crashes into the World Trade Center as a false flag attack ; "The dark knight: the legend is reborn", which shows a map of Gotham where one of the places marked is Sandy Hook, where the massacre of the Primary School occurred; and an episode of "Family Guy"in which Peter Griffin leads through the Boston marathon, broadcast only a few months before the Boston Marathon attack in 2013. But as popularly said, if it does not predict "The Simpsons" then it will not happen. And they have done it again, this time with "Game of Thrones".
The new prediction fulfilled
The fans of Game Of Thrones were shocked last Sunday night when Daenerys Targaryen and her dragon unexpectedly set King's Landing on fire, killing thousands of innocent men, women and children. But while viewers enjoyed the images, it seems that the scene was predicted two years ago , in a completely different series.
The followers of the animated series "The Simpsons" will remember their characters paying homage to Game of Thrones in a parody of 2017 entitled 'The Serfsons'. The episode moved the spectators to a completely different environment, to the medieval Springfield, where Homer, Marge, Bart, Lisa and Maggie were part of the universe of Games of Thrones. But after watching Daenerys incinerate King's Landing in their pursuit of the Iron Throne, fans were struck by the strange resemblance to a scene from The Serfsons , in which the family cheerfully watches as a marauding dragon reduces Springfield to ashes.
After this "coincidence" , there were many users on social networks who returned to show their surprise with the new prediction fulfilled. However, this is not the first time it is not the first time that The Simpsons predict the future in a really disturbing way. And they not only predicted the presidency of Donald Trump, the Ebola crisis and the winner of a Nobel Prize. In 2018 he also foreshadowed a cosmological link between physicists Stephen Hawking and Albert Einstein, almost two decades before Hawking died the day his German counterpart was born.
It happened in an episode aired in 1999, entitled "Saved the brain of Lisa (They Saved Lisa's Brain in the English version)", starring Stephen Hawking, as a tribute to his death. The Simpsons also predicted the Arab Spring, the FIFA soccer scandal, the Greek economic crisis and the discovery of the Higgs Boson particle. But without a doubt, the most surprising prediction was that Donald Trump would become president of the United States.
It is clear that at first this may seem simple coincidences, even funny, but the reality is quite another. Predictive programming demonstrates how the entire agenda of the elite is hidden by its references in the popular media before it happens. And when the event occurs, people accept it, without offering resistance or opposition.
What would happen if everything that happens daily was programmed years in advance? Is it possible that the games and movies you see hide information about our future?
Boat narrowly avoids being crushed by whale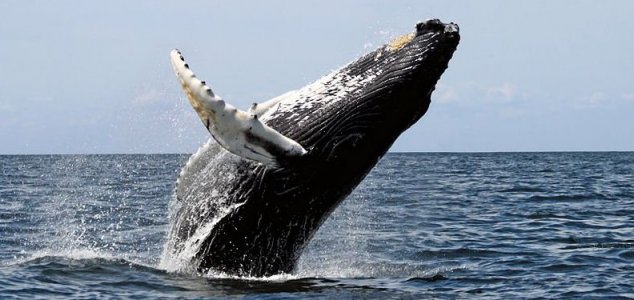 A huge humpback whale was recently caught on camera breaching the surface next to a tiny fishing boat.
The incredible near-miss, which took place in Monterey Bay, California, was captured on camera by photographer Douglas Croft and whale watcher Kate Cummings.
It goes without saying that the man on the fishing boat must have had quite a view.
"Salmon season coincides with the time when humpbacks are returning to Monterey Bay to feed for the summer and there were hundreds of boats on the bay fishing," said Croft.
"This whale had breached a couple of times before this and many times they'll just keep doing it."
"It was fun capturing this video," said Cummings. "I figured the next breach would be around the fisherman because the whale was heading that way and sure enough."
"Though I didn't expect the whale and the boat to line up so perfectly."
Humpback whale surfaces near fishing boat in US, results in stunning photograph https://t.co/AFPgHRbr0E pic.twitter.com/sIAcWNpEYu

— The Straits Times (@STcom) May 15, 2019
Source:
Sky News