The lines of Nazca are very old. Their age is about 2600 years. Even today, no exact explanation for these huge desert drawings has been found.
In the scientific world, there are many theories about the purpose of these lines in Nazca. But the most plausible theory is that these lines were made by an alien civilization.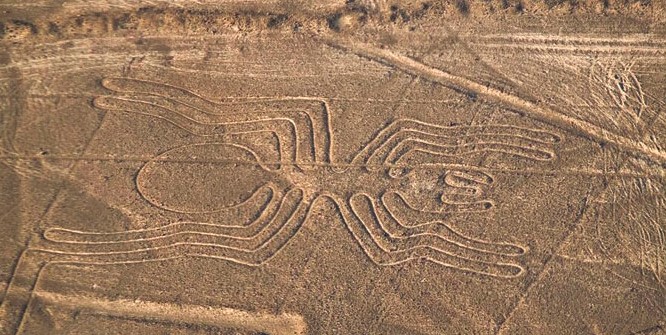 Another interesting theory about the lines at Nazca would be that aliens visited this region for certain purposes and at some point they left as quickly as they came. And the people in that region tried to make gigantic desert designs in the hope that they could be seen from space by alien ships.
Probably the people in that region wanted long contact with these advanced aliens.
The natives of Nazca also built what strikes a landing strike for planes.
Below you can see a very interesting point of view for this Nazca lines:
My opinion is that Nazca lines are made by humans trying to send a message to aliens.