Massive Group of Seekers Pledge to Storm Area 51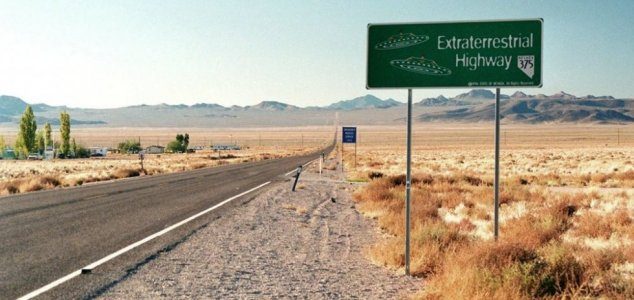 Area 51 is the most famous base in the world. its place in popular culture is more than accepted and has been the scene of all kinds of stories, movies, and any kind of work you can imagine.
Located in the Nevada desert, USA, Area 51 is officially the "Nevada Testing and Training Camp", but many people believe it is much more: it is the place where the US Army gathers tests and executes related experiments. with the paranormal.
For their part, the US military did not even admit the existence of such a base, even though it was well known that there was something there.
Not in vain the base was built on an airfield used during the Second World War, so it's not as if there had never been anything there. But the secrecy about what was done at the base was absolute, and that stoked the flames of the conspirators.
In 2013, the US government officially recognized the existence of Area 51 as a secret investigation base; where they test the most advanced weapons and aircraft of the time. We can not forget that most sightings of ships, strange lights and sounds from another world coincided with the cold war.
In Area 51 is where the military tested spy planes such as the U-2, whose existence and capabilities could not be filtered to the Soviets under any circumstances; hence the choice of a base in a remote place, difficult to access and so heavily guarded.
This explanation is not enough for those who expected something more, of course, and now seek to discover once and for all "the truth." To do this, they have created a group of Facebook called "Storm Area 51", "Assault Area 51", in which they seek volunteers for a massive invasion of the base.
A large number of social media users have reportedly committed to rushing in to the facility at the same time.
The questionable venture, which is scheduled for September 20th at 3am, will see attendees meet up at the Area 51 Alien Center in Amargosa Valley, Nevada before moving on to the base itself en masse.
Entitled 'Storm Area 51, They Can't Stop All of Us', the ill-advised plan, which aims to find evidence of aliens at the base, was first posted up on Facebook by the user 'SmyleeKun'.
As of writing there are 185,000 people signed up to attend and a further 220,000 who have registered their interest, however it is unclear how many of them will actually turn up on the day.
Given that Area 51 is well known for its armed security patrols, it is difficult to imagine what would happen if even a small fraction of those signed up actually did attempt to storm the base.
It is also highly unlikely that the stunt would yield any useful information about the facility.
Suffice to say, rushing headlong through the gates of Area 51 is really not a good idea.
The idea is simple: if enough people sign up, the security of the place will not be able to stop them all and someone will get inside. It is a very crazy plan and it could end very badly; Although its purpose is already public, Area 51 remains a military base and therefore has important security measures and soldiers without fear of firing if they suspect a terrorist attack.
The worrying thing is that the page is half joking and half seriously. It has been created by a page that usually posts "memes" and streams video games on Twitch, and not by a fan of the paranormal.
The plan is that there is no plan, it is assumed that those who sign up for the event will have to go to the location at dawn on September 20 and run to the base.
Although it is evident that it is a joke, the fear is that there are people who take it seriously; and with 200,000 people targeted, and another 200,000 interested in the event, there are likely to be some.
The page does not say anywhere that it is "humor", and the event has been cataloged as a "Cause", as if it were a protest. If by chance you pass through Nevada next September, we do not recommend that you go near the area … just in case.
Evolution upside down: did aliens leave Earth 20,000 years ago and are they our ancestors?
People who claim to have had contact with extraterrestrials often report that they have gained insight into the future of Earth from foreign visitors. They presented holographic images of our planet and explained that the future was variable because there are different timelines.
Let's start with the possibility that the foreign visitors actually once lived on earth in the bygone days, we would be in some ways their descendants and the foreign visitors our ancestors, who are concerned about the development on earth, because the Earth, in a sense, also belongs to them or has once heard.
Phenomena such as time travel, incarnation and extraterrestrials are still three great puzzles of our present, which we can not clarify only because we still lack the necessary higher consciousness. From Frank Schwede.
So if you are looking for answers, you should first start with yourself and find out who he is and make a journey to your own self, because this kind of journey is a journey through the history of the universe and to the origin of the earth.
The necessary information can be found in our subconscious, in our soul DNA, which we have access to under hypnosis. But also often occurring in repetition dreams, which lead us to certain places, can be clues from the past.
Possibly even to places where we once existed in previous lives, these places may well be on other planets.
Many scientists and authors have long been assuming that extraterrestrial visitors have no chance interest in our earth, but rather, as I do in my many books on the subject, from the assumption that it is a very close, if not even a direct relationship between the star people.
Even the novel The Thirteenth Guardian of the US author KM Lewis is about these so-called Starpeople, who have already left the earth in the distant past, but I doubt that they have ever really left the earth, rather, I believe that many starry people still living in secret bases in the midst of us, because they too are human beings, like us.
Debunking the "FOIA Exempt" Myth in Under 17 Minutes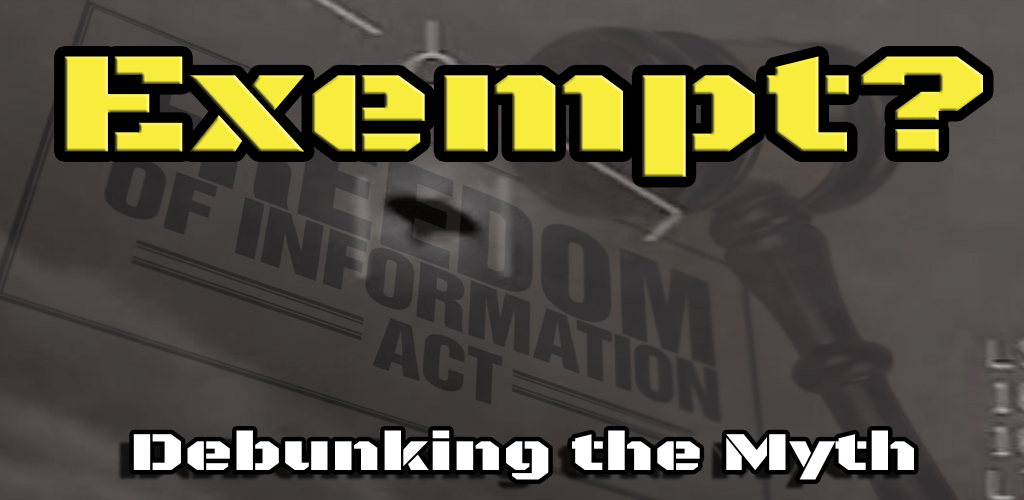 Zecharia Sitchin and Origin of the Species, From an Alien View
The distant past is shrouded in mystery. What paranormal secrets lie hidden at the dawn of time – gods, mankind's development, perhaps even extraterrestrial activity? Zecharia Sitchin combined all three in his proposed explanation for human origins – an explanation supported by ancient Sumerian myths and writings.
Zecharia Sitchin was born in Azerbaijan, was raised in Palestine, received an economics degree from the University of London, was an editor and journalist in Israel, and finally moved to New York, where he worked as an executive for a shipping company.
His cosmopolitan background gave him a wider mindset and more accepting views on many things than those who had never traveled far. In addition to his work, his interests varied greatly; he developed an interest in history after teaching himself Sumerian cuneiform and visiting several archaeological sites.
From his studies of Sumerian myths and cuneiform, he developed startling and original ideas on humanity's origins, ideas which he shared in his book "The 12th Planet" and which he further developed in sequels.
Sitchin's hypotheses relied on a basis of extraterrestial intervention to significantly affect ancient human history. Sitchin based his ideas on Babylonian cosmology and creation myths in which a god triumphed over a goddess to create the world; gods who had followed the goddess were forced to labor for the rest, until the god who had triumphed killed the goddess' husband and used his blood to create mankind to do the work for the gods.
Sitchin started with ancient Mesopotamian records which indicated knowledge of a planet beyond Neptune that follows a long, elliptical orbit, only reaching the inner solar system every 3600 years.
By combining his knowledge of Babylonian cosmology and creation myths, Sitchin surmised that the creation myths arose out of that planet, which collided with a planet that was once located between Mars and Jupiter (symbolized by the conflict between the god and goddess); this collision formed the Earth, the asteroid belt, and comets.
However, Sitchin stated that there was much more at stake than simple origin myths. He claimed that the planet beyond Neptune was home to an advanced extra-terrestrial race, referenced in Sumerian myth as the Anunnaki.
Sitchin estimates that the Anunnaki first arrived on Earth approximately 450,000 years ago, as a colonial expedition that was looking for minerals and gold, which they mined in Africa. However, they were dissatisfied over their working conditions, and soon mutinied.
According to Sitchin's interpretation of Sumerian mythology, this is what led to humanity's creation. When the Anunnaki became dissatisfied with their working conditions, they genetically engineered the first humans out of a cross of Homo erectus genes and extraterrestrial genes.
The result, Homo sapiens, worked as slaves in the gold mines, and revered the Anunnaki as their gods and creators. As humanity expanded and civilization began to arise in Sumer (in what is now modern-day Iraq), it was under the guidance of these "gods." The rule of monarchy was instituted to provide intermediaries between humanity and the "gods" – the start of the "divine right of kings" doctrine.
It is unknown what exactly led to the city's fall; ancient records describe it only as an "evil wind." Sitchin hypothesized that this "evil wind" was in fact nuclear fallout as a result of war between Anunnaki factions.
Despite the popularity of Sitchin's theories, some skepticism remains. One major area of criticism is based on Sitchin's master of the Sumerian language. When he taught himself cuneiform and began translation ancient records, there were very few who could read the Sumerian language.
However, recent developments have led to greater lexicons which are more widely available; based on such texts, others have claimed that there are inaccuracies in Sitcin's interpretations.
Critics have also claimed that he takes quotes out of context, or truncates quotes in order to support his views and interpretations. "Evidence is presented selectively and contradictory evidence is ignored," stated Professor Ronald Fritze, author of a book on pseudo-science, history, and religion.
In addition to challenging his interpretations, others have questioned Sitchin's knowledge of the history of the Sumerian language; for example, Sitchin stated that all ancient languages stem from Sumerian.
In fact, according to Roger Wescott, Professor of Anthropology and Linguistics, Sumerian is known as a "language-isolate" – no clear relation to any known language or language-family. Thus, as an isolated language, there was no way ancient or modern languages could derive from it.
Sitchin's interpretations of ancient Sumerian cosmology have also been met with skepticism. Sitchin interprets the ancient Sumerian texts to read that the civilization at the time had knowledge of twelve "planets" – the eight we are familiar with, plus the Sun and Moon, Pluto, and the last one being the planet outside of Neptune which enters the solar system on an elliptical orbit (the planet that Sitchin hypothesized was the origin of the extraterrestrials who created humanity).
However, others who have studied Sumerian texts, seals, and calendars, believe that the Sumerians knew of only five planets – thus precluding any knowledge of the planet which forms the basis for Sitchin's hypotheses.
Sitchin's interpretation of Sumerian mythology as based on a planetary collision, however, is somewhat more accepted. This "planetary collision" theory resembles a theory by modern astronomers, a theory in which the Moon was created due to a massive collision of a body with the Earth.
However, modern astronomical theories differ with Sitchin's theories with regard to both details and timing; and astronomers contemplating the existence of the "Twelfth Planet" that Sitchin postulates existed, have come up with several reasons they believe its existence was unlikely.
Critics have stated that a planet existing on such an orbit, spending the majority of its time in deep space, would be unlikely to form an atmosphere conducive to the creation of human-like extraterrestrials. In addition to the problem of lack of light due to being in deep space, the planet would not have created a thick atmosphere to support life.
Although there are many objections and criticisms to Sitchin's theories, his ideas retain a seductive allure. It is impossible to know what really happened at the dawn of time, and Sitchin's hard work has revealed a possibility that may be supported by historical records.
Until more definite methods of proving or disproving his theories are developed, his ideas remain a tantalizing possibility that extraterrestrial life does exist and has interacted with humanity.