Massive 8.5 Mile Pyramid Discovered on Google Earth Believed To be Atlantis
A strange object the shape of a pyramid has been discovered at the bottom of the ocean leading researchers to believe they have found the site the mythological City of Atlantis.
The mysterious structure, estimated between 3.5 and 11 miles across, was discovered on Google Earth in the Pacific Ocean just west of Mexico. A video outlining the discovery was uploaded to YouTube and has drawn massive speculation that could be an ancient sunken city or UFO.
A video outlining the discovery was uploaded to YouTube.
The "discovery" was made by Argentinian Marcelo Igazusta who described the object as "an intense light in the Pacific OceanAccording to The Express: Scott C Waring, an alien conspiracy theorist, said: "It is a perfect pyramid that measures over 8.5 miles across one side of its base. That's a conservative estimate, it could be up to 11 miles across."He suggested it could symbolize an ancient civilization, or even something alien. Conspiracy theorists claim it could be an undersea ancient pyramid or even connected to aliens.
GOOGLEHe said: "Even if this is not a UFO that landed in the ocean that was being used as an alien base, it still is a monumental discovery."An 8.5-mile pyramid…biggest the world has ever known, and it's right off of Mexico, near the ancient Mayan and Aztec pyramids."
Video:
Moon Landing Conspiracy Theory Persists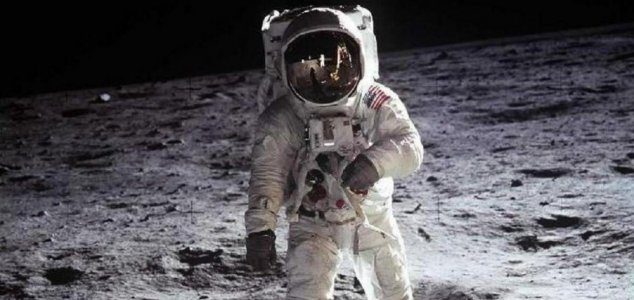 The idea that the Moon landings were faked still remains one of the most enduring of all conspiracy theories.
Peter Knight – a professor of American Studies at the University of Manchester – explores the origins of the Moon landing conspiracy and why some people still believe that we never went to the Moon.
Bill Kaysing was a former US Navy officer who worked as a technical writer for one of the rocket manufacturers for NASA's Apollo moon missions. He claimed that he had inside knowledge of a government conspiracy to fake the moon landings, and many conspiracy theories about the Apollo moon landings which persist to this day can be traced back to his 1976 book, We Never Went to the Moon: America's Thirty Billion Dollar Swindle.
The basic template of the conspiracy theory is that NASA couldn't manage to safely land a man on the moon by the end of the 1960s as President John F Kennedy had promised, so it only sent astronauts into Earth orbit. Conspiracy theorists then argue that NASA staged the moon landings in a film studio and that there are tell-tale signs on the footage and the photos that give the game away. They claim that NASA has covered up the elaborate hoax ever since.
Moon landing sceptics point to supposed clues such as photos that appear to show the astronauts in front of cross hairs that were etched on the camera glass, or a mysterious letter C visible on a moon rock. These and many other seeming anomalies have been debunked, but moon landing conspiracy theories have persisted in the popular imagination.
In the US, opinion polls indicate that between 5-10% of Americans distrust the official version of events. In the UK, a YouGov poll in 2012 found that 12% of Britons believed in the conspiracy theory. A recent survey found that 20% of Italians believe that the moon landings were a hoax, while a 2018 poll in Russia put the figure there as high as 57%, unsurprising given the popularity of anti-Western conspiracy theories there.
Ready to disbelieve
That Kaysing's conspiracy theory took hold in mid-1970s America is in large part due to a wider crisis of trust in the country at the time. In 1971, citizens read the leaked Pentagon Papers, showing that the Johnson administration had been systematically lying about the Vietnam War. They tuned in nightly to the hearings about the Watergate break-in and subsequent cover-up.
A series of congressional reports detailed CIA malfeasance both at home and abroad, and in 1976, the House Select Committee on Assassinations concluded – in contrast to the Warren Commission more than a decade earlier – that there was a high probability that there had been a conspiracy to kill Kennedy. These revelations had helped fuel a wider shift in conspiracy thinking since the late 1960s, from a belief in external enemies, such as Communists, to the suspicion that the American state was itself conspiring against its citizens.
Moon landing conspiracy theories have proved particularly sticky ever since. To understand their popularity we need to consider their cultural context, as much as the psychological dispositions of believers.
As with the Kennedy assassination, they formed a new kind of conspiracy theorising. These theories reinterpret the publicly available evidence, finding inconsistencies in the official record, rather than uncovering suppressed information. Visual evidence is crucial: for all their scepticism, their starting point is that seeing is believing. In the realm of photo evidence, the assumption is that everyone can be a detective. In the conspiracy theory communities that emerged at the tail-end of the 1960s, the self-taught buff became central.
Constructed reality
The moon landing conspiracy theories also brought to the mainstream the notion that significant events are not what they seem: they have been staged, part of an official disinformation campaign. The idea that tragic events are created by "crisis actors" employed by the government has become the default explanation for many events today, from 9/11 to mass shootings. This type of conspiracy theory is particularly harmful – for example, parents of children killed in the Sandy Hook elementary school shooting have been relentlessly hounded by internet trolls claiming they are merely paid stooges.
However, the story that the lunar landings were staged also resonates with the more plausible notion that the space race itself was as much a Cold War spectacle as a triumph of the human spirit.
The 1978 Hollywood film Capricorn One did much to popularise moon landing conspiracy theories. Based on Kaysing's book, it imagined that a Mars landing was faked in a film studio, tapping into conspiracy rumours that the moon landings themselves had been directed by Stanley Kubrick. This suggestive myth is based in part on the idea that special effects had become much more sophisticated with Kubrick's 1968 film 2001 A Space Odyssey, although still far from the capabilities that the conspiracy theories suppose.
Even if they are far-fetched in factual terms, moon landing conspiracy theories nevertheless call up the more plausible possibility that in our media-saturated age reality itself is constructed, if not actually faked.
Peter Knight, Professor of American Studies, University of Manchester
This article is republished from The Conversation under a Creative Commons license. Read the original article.
Theorists Claim Glowing Orb Over Rome May Be Alien Technology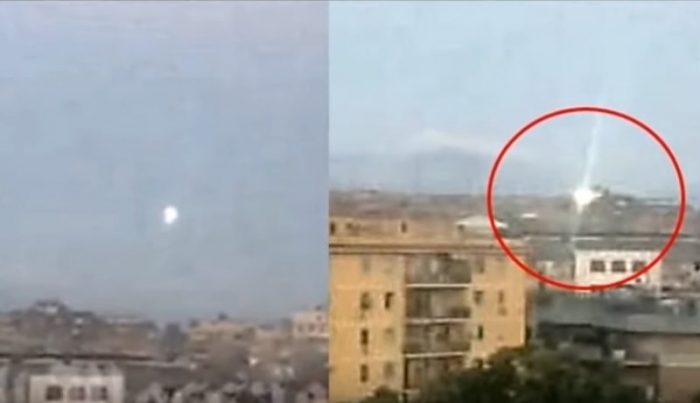 UFO conspiracy theories were unleashed as a clear daylight video showed a yellowish orb spiraling upward into the sky above the Italian capital.
A possible tad of alien activity was noted on Italian soil, as an unsuspecting family looked out of the window of their Roman villa to spot a bright, perfectly circular light hovering on the horizon. In a video posted online, people in the background can be heard asking in Italian: "What are they?"
Picked up by several media outlets, the video finally found it's way to alien hunters, as conspiracy theorists theorize wildly over the object's extraordinarily bright light.
"A luminous sphere was spotted and recorded with a mobile phone by a family living in the area of Villa Chigi in Rome," according to popular YouTube channel UFOMania, while commenters shared whacky theories as to where the technology behind its construction could have originated from.
"It is a plasma drone. It's got to be alien technology or something else, just understand that they are taking pictures of our landscape and maybe compared them to the old times," one wrote, as another chimed in suggesting that it could be an alien abduction in progress.
"This is exactly how the several spheres we saw over a busy interstate outside Albany NY took off. This looks real to me," they posted, intriguing the rest.
Skeptical observers ditched the extra-terrestrial mumbo-jumbo, however, arguing that in such a densely populated location there would have been many more sightings of the purported event.
Last week, prominent UFOlogist Scott C. Waring commented on a body that resembled a four-pronged alien spaceship right above the orbiting International Space Station, taking note of its unusual shape: "like nothing I've seen before," he posted.
In a video first singled out of NASA's livestream archives by YouTube channel Streetcap 1, a massive unidentified object can be seen whizzing swiftly past the space laboratory before taking a turn and moving back to its initial location in the background.
Sputniknews
Residents of Brooklyn complain about a strange sound that makes you sick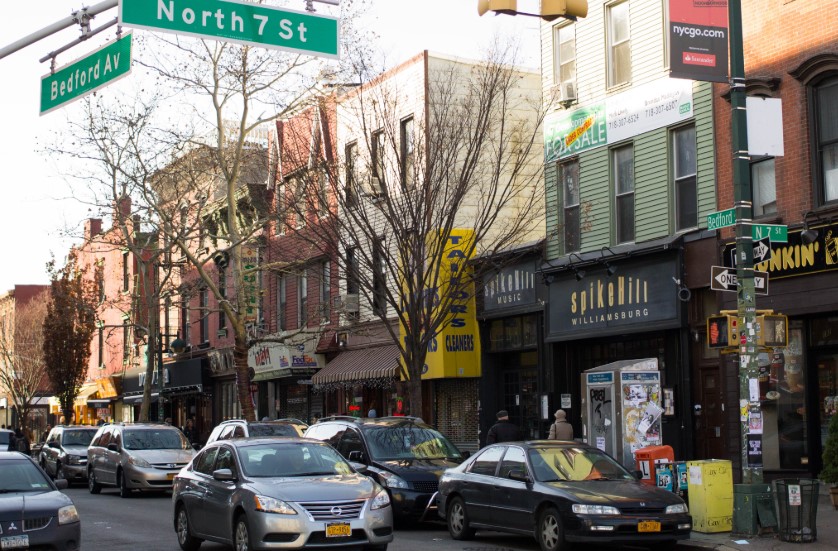 In the Bedford-Stuyvesant, Brooklyn neighborhood, New York, for the past few months, people have been complaining about a strange annoying noise. They hear this noise both outside and in their apartments and at the same time it causes medical problems.
Some conspirologists find that the symptoms are very similar to those described by American diplomats. In the past two years, diplomats from the American embassies in Cuba and in China have heard strange noises from which they had unpleasant consequences.
Only last week, 15 Brooklyn residents appealed to the authorities with unpleasant sounds. However, no action was taken, because even the authorities could not figure out the source of the noise.
This high-pitched noise is much more annoying than the usual New York hum and at the same time affects the brain. Some people had the effects of this noise like a hangover, others felt a throbbing headache.
Another part of the inhabitants reported mental stress and pressure on the nasal sinuses. Even closing the windows did not help from the noise; it easily penetrated through the walls.
"I can not run away from it and this noise is felt anywhere in our block," – says Drew Robbie.
@NYPDONeill @NYCMayor @nytimes @nypost @News12BK high pitch Noise causing headaches and mental stress in Brooklyn. Some hearing it for week and others for days…for me it is getting louder. Help…. Madison street/Franklin ave. Listen pic.twitter.com/iMjJHbAUTj

— Drew Robbi (@RobbiDrew) June 24, 2019
Robbie tried to record the noise and posted on Twitter. The sound in the video is really depressing and it is unbearably long to listen.
Both local police and officials unsuccessfully seek the source of this sound.
A similar "sound attack" was conducted in March 2019 in Michigan. Conspiracy theorists believe that someone is testing the sonic weapon in public.