Marine Phytoplankton Benefits: The Ultimate Superfood and Ability To Raise Consciousness?
by Michael Wright,
Surpassing even spirulina and chlorella, the marine phytoplankton benefits are numerous and give it the title of the ultimate superfood. This life-giving substance also has interesting science behind it that suggests a possibility in having the ability to raise consciousness.
People familiar with health foods already know how incredible spirulina and chlorella (both are algae) are for human and animal consumption. Did you know though that marine phytoplankton, another algae, is being touted as a nutritionally superior food to spirulina and chlorella? In this article I'll discuss some of the major marine phytoplankton benefits and offer a fascinating insight into how it might even be able to raise consciousness. With my experience in the nutraceutical industry, I'll give my personal view on the best marine phytoplankton supplement and why I believe it is so.
1. The Ultimate Superfood
There are over 43,000 different marine phytoplankton strains known and there are a few that are incredibly unique and special for the human body. The Nannochloropsis Gaditana strain was discovered by a biologist named Dr. Luis Lubian and he found that it was perfectly matched to the human nutritional profile. Dr. Hugo Rodier, who is a medical doctor and Nutrition Professor at the University of Utah Medical School says this of marine phytoplankton:
"Marine phytoplankton makes available to us every amino acid, vitamin, mineral, polysaccharide, or healthy sugars and essential oils that the body needs."
This means that it is possible for every structure and function in the body to benefit from marine phytoplankton.
This specific product has the Nannochloropsis strain, along with another strain that I'll discuss below. This product also contains over 185 nutritional molecules that had never been scientifically identified.
2. Absorption and Massive Energy Generator
Marine phytoplankton, a single celled-organism, is several times smaller than a red blood cell and is thus able to absorb directly into the bloodstream without needing to be digested. Nucleotides, like ATP, are the currency of the cell and the mitochondria. We could think of them as small batteries that are used to produce energy. Because marine phytoplankton cells are so small, they bypass the mitochondrial energy production process (the Krebs cycle) and directly supply the body with ATP.
Ultimately, this not only instantly supplies the body with energy, it also saves the body energy as no energy is needed to digest the phytoplankton. Remember, spirulina and chlorella both need to be digested by the human body. Along with other nucleotides like DNA, RNA and all of the aforementioned nutrients and neurochemicals present in phytoplankton, it is no surprise that it is quite a massive energy generator.
Marine phytoplankton is at the bottom of the food chain in the oceans and is directly responsible for over 99% of the life in the oceans and according to National Geographic, provides nearly 50% of the entire world's oxygen content.
3. Best Source of Superoxide Dismutase (SOD)
The second strain that is in the Oceans Alive Marine Phytoplankton product is called Tetraselmis and it is the most abundant and active source of SOD of any of the 43,000 strains of phytoplankton known. Melons and chaga mushrooms also are good sources of SOD, but Oceans Alive Marine Phytoplankton has hundreds of times more SOD than chaga and melons.
Superoxide dismutase is the body's best internal anti-oxidant and is over 3,500 times stronger than vitamin C. Because it is an internal anti-oxidant, it is very difficult to obtain from food items and is often destroyed by the stomach acid if taken in supplement form. However, because marine phytoplankton is so incredibly small and can pass right into the bloodstream and into cells, the SOD content is not destroyed and can be used immediately.
Superoxide dismutase has been correlated with longer life spans, which was shown in detail by Richard Cutler at the Gerentology Research Center and National Institute of Aging.
Cutler showed that humans produce an average of 90 micrograms per milliliter of SOD and live an average of approximately 80 years. Our closest primate relatives, chimpanzees, produce 40 milliliters of SOD and live an average of only 40 years. In other words, the more SOD present, the longer average life-span.
If you are planning to use the Oceans Alive Marine Phytoplankton, consider adding in the Ayurvedic supplement known as Haritaki powder as well.
One study shows hows how Haritaki helps to preserve levels of SOD and BDNF (brain-derived neurotrophic factor).
Simply put, using the Oceans Alive Marine Phytoplankton supplies an enormous amount of SOD and Haritaki powder helps to preserve it in the body even longer. My article, The Herb, Essential Oils and ORMUS to Enhance Your Spiritual and Meditation Practice, discusses Haritaki in even more detail and how it affects the pineal gland.
4. Ability to Raise Consciousness?
Oceans Alive Marine Phytoplankton is a raw, living food and grows via photosynthesis (using the Sun's light and energy to create it's massive nutrient profile) and is infused with billions of biophotons towards the end of the manufacturing process. In essence, it is a light-giving and life-giving food.
Over the last 100 years, scientists have found that mammalian brains are capable of producing biophotons. A recent study shows how rat brains can pass one biophoton per neuron per minute, while human brains can pass billions of biophotons per neuron per second.
The researchers of the study stated, "This mechanism appears to be sufficient to facilitate transmission of a large number of bits of information, or even allow the creation of a large amount of quantum entanglement."
Otherwise stated, an entire network for light-based communication is in place in the brain and it has implications for possible quantum entanglement. The researchers go on to say, "for individual quantum communication links to form a larger quantum network with an associated entanglement process involving many distant spins, the nuclear spins interfacing with different axons must interact coherently. This, most likely, requires close enough contact between the interacting spins. The involvement of synaptic junctions between individual axons may provide such a proximity mechanism."
Could biophotons be the means of information transference or the basis of consciousness itself? Could supplementing with foods infused with high amounts of biophotons, like marine phytoplankton, raise consciousness or help to give an increase in life? While we don't yet know the answers to these questions and more, it is worth pondering and worth further scientific exploration.
Conclusion
My intention with this article is to show the exciting and numerous marine phytoplankton benefits as well as explore the consciousness-associated possibilities of it. It is my ultimate and favorite superfood that I suggest people research and consider using. What are your thoughts on this substance? Have you used it or are you interested?
This article appeared first on Stillness in the Storm.
This article, Marine Phytoplankton Benefits: The Ultimate Superfood and Ability to Raise Consciousness?, by Michael Wright
Melted Remains of Hiroshima Litter Japans Beaches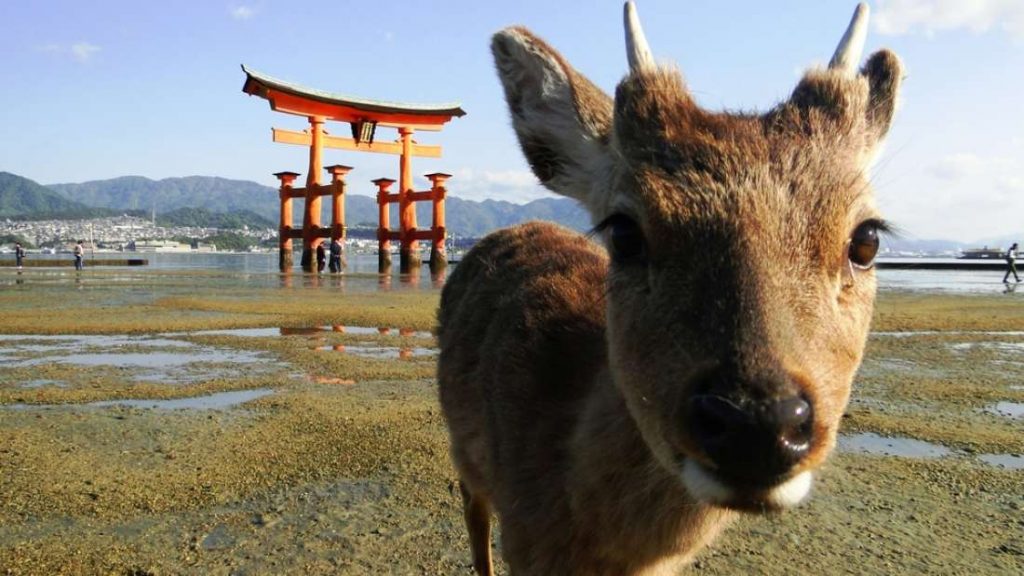 If you take a close look at the beaches of Motoujina Peninsula in Japan, you'll find the sand is littered with tiny glass beads strangely shaped like teardrops as if they've been blasted down from the skies.
It might come as no surprise that these unusual objects are the relics of the atomic bombs dropped on Japan in the dying days of World War Two. As reported in the journal Anthropocene, these pieces of debris – dubbed "Hiroshimaites" – are essentially the remains of the city that were blasted into the skies, cooked in an atomic cloud, and later rained down.
While sifting through the sands of Hiroshima Bay and Miyajima Island, geologist Mario Wannier started to notice these glassy flecks and set out on a journey to discover how exactly they were created. In the samples of sand he and his team collected, they found the spheroids and other unusual particles accounted for up to 2.5 percent of all of the grains.
Although most unusual, the teeny structures did remind Wannier of other sediment samples he had analyzed that date to the Cretaceous-Paleogene boundary, better known as that time an asteroid wiped out the dinosaurs 66 million ago. Whatever forged the structures, it must have been an unbelievably epic amount of energy – and since they were found just miles outside the epicenter of nuclear explosions that occurred just 74 years ago, the source of that energy was obvious.
On the morning of August 6, 1945, the US dropped "Little Boy" on the city of Hiroshima, marking just the second ever detonation of an A-bomb and the first nuclear weapon ever used in warfare. Over 70 percent of the city was destroyed in the blink of an eye, along with at least 70,000 people who died instantly. An estimated 200,000+ more died in the following years due to injuries and radiation.
"This was the worst manmade event ever, by far," Wannier said in a statement. "In the surprise of finding these particles, the big question for me was: You have a city, and a minute later you have no city. There was the question of: 'Where is the city ­­– where is the material?' It is a trove to have discovered these particles. It is an incredible story."
A deeper analysis of the Hiroshimaites showed a wide variety in the chemical composition, including concentrations of aluminum, silicon, and calcium. However, some were composed purely of just iron and steel, or even concrete, marble, stainless steel, and rubber.
"Some of these look similar to what we have from meteorite impacts, but the composition is quite different," explained co-author Rudy Wenk, a professor of mineralogy at UC Berkeley. "There were quite unusual shapes. There was some pure iron and steel. Some of these had the composition of building materials."
Understandably, the research team concluded that only an atomic explosion could have kicked up such a strange composition.
Next, the team hopes their research will encourage further tests on the samples to see if any samples carry radioactive elements. They'd also like to travel to Nagasaki, the Japanese city hit by the US's Fat Man atomic bomb three days later, to see if similar structures can be found.
Tom Hale
IFLScience
Despite International Ban, Iceland Plans to Kill 2,000 Whales by 2023
Mandy Froelich, Truth Theory
Waking Times
In February 2019, Icelandic authorities announced their plan to kill more than 2,000 whales over a five-year period. Because the global demand for whale meat is declining, the trade is considered to be inhumane, and the conservation argument has flaws, environmentalists are enraged by the development.
Every year until the year 2023, whalers will be authorized to harpoon 209 fin whales and 217 minke whales in Icelandic waters. The move was approved, despite falling public support for whaling in Iceland.
The nation's fisheries minister, Kristjan Thor Juliusson, claims the numbers are sustainable and based on "the latest scientific research." In a statement, the government cited the economic benefits of whaling, as well as official figures revealing how populations of the once endangered fin whale are reviving. "During the most recent count in 2015, their population in the central North Atlantic was estimated at 37,000, or triple the number from 1987," the statement reads.
But activists and conservationists disagree. The Icelandic Environmental Association, specifically, criticized the research on which the Fisheries Ministry based its quotas. And, the Whale and Dolphin Conservation (WDC), an organization dedicated to protecting whales around the world, said whaling is no longer beneficial to the country's economy.
"This is a country that's embraced whale watching and has a different relationship with whales now," said WDC spokesman Chris Butler-Stroud. "The reality is, the whale meat that's being consumed there is mostly by tourists, unfortunately. … If it was down to local consumption, this probably would be dead in the water."
Last year, Iceland was the center of a controversy after two rare blue/fin whale hybrids and at least a dozen pregnant females were killed in its waters. Activists believed change would finally occur, as a result. But, no such luck. "The Icelandic government's decision to continue to kill whales – amongst the most peaceful and intelligent beings on the planet – is morally repugnant as well as economically bankrupt," said Vanessa Williams-Grey, a campaigner for the Whale and Dolphin Conservation.
In 1986, the International Whaling Commission (IWC) placed a ban on commercial whaling. Despite being a member of the IWC, Iceland has continued to hunt whales with its own quotas. Japan also a loophole that allows killing whales for scientific purposes to bypass the International Whaling Commission ban.
"It is well known that overexploitation by the whaling industry led toserious declines in many of the world's populations of whales. … Many are now in the process of recovering, although not all," says the IWC website.
About the Author
Mandy Froelich is an RHN, plant-based chef, freelance writer with 6+ years of experience, Reiki master therapist, world traveler and enthusiast of everything to do with animal rights, sustainability, cannabis and conscious living. I share healthy recipes at Bloom for Life and cannabis-infused treats at My Stoned Kitchen.Read More stories by Amanda Froelich
**This article (Despite International Ban, Iceland Plans to Kill 2,000 Whales by 2023) was originally featured at Truth Theory and is re-posted here with permission.**
They discover plastic bags in the deepest place in the ocean
An underwater trip to the deepest place on the planet showed some unnatural results.
On board a bathyscaphe (submersible), the businessman Victor Vescovo descended 10,927 meters to reach the abysmal depth of the Marianas Trench, in the Pacific Ocean.
He managed to break the record of the deepest dive made by a human being by a few meters; surpassing that obtained by the oceanographer Don Walsh in 1960 (10,916 m) and the most recent by filmmaker James Cameron in 2012 (10,908 m).
After spending four hours making observations from the specially prepared submersible, Vescovo and his team found several species, from arthropods with long legs and antennae to translucent "sea pigs", similar to a sea cucumber.
However, the most shocking was finding plastic objects such as bags and candy wrappers. "It was very disappointing to see the obvious human pollution in the deepest point of the ocean," said the businessman when interviewed by Reuters.
Previous studies on samples collected in the Mariana Trench have shown that the amphipods called hirondellea gigas had microplastics in their entrails. But not only that, also radiocarbon.
The amphids that scan the dark depths feed on organic matter that rushes there. By eating the remains of animals that were exposed to the nuclear test activity of the Cold War, the bodies of the amphipods were infused with radiocarbon – the carbon-14 isotope or "carbon bomb" -.
Although it seems incredible, man's pollution has reached more than 11,000 meters deep, where it also puts at risk the life that inhabits it.