Marijuana is a Lot More Than Just THC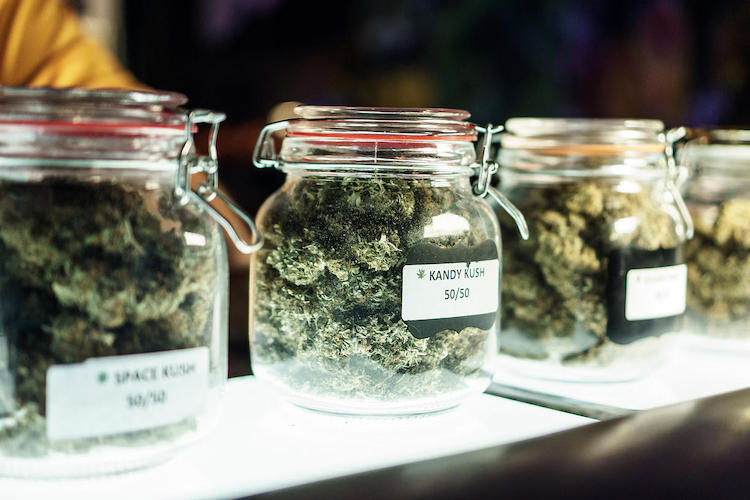 James David Adams, The Conversation
Waking Times
Medical marijuana is legal in 33 states as of November 2018. Yet the federal government still insists marijuana has no legal use and is easy to abuse. In the meantime, medical marijuana dispensaries have an increasing array of products available for pain, anxiety, sex and more.
The glass counters and their jars of products in the dispensary resemble an 18th century pharmacy. Many strains for sale have evocative and magical names like Blue Dream, Bubba Kush and Chocolope. But what does it all mean? Are there really differences in the medical qualities of the various strains? Or, are the different strains with the fanciful names all just advertising gimmicks?
I am a professor in the University of Southern California School of Pharmacy. I have lived in California a long time and remember the Haight-Ashbury Summer of Love. While in graduate school, I worked with professor Alexander Shulgin, the father of designer drugs, who taught me the chemistry of medicinal plants. Afterwards, while a professor at USC, I learned Chumash healing from a Native American Chumash healer for 14 years from 1998 until 2012. She taught me how to make medicines from Californian plants, but not marijuana, which is not native to the U.S. Currently, I am teaching a course in medical marijuana to pharmacy students.
If there is one thing about marijuana that is certain: In small doses it can boost libido in men and women, leading to more sex. But can marijuana really be used for medical conditions?
What are Cannabinoids?
New research is revealing that marijuana is more than just a source of cannabinoids, chemicals that may bind to cannabinoid receptors in our brains, which are used to get high. The most well-known is tetrahydrocannabinol (THC). Marijuana is a particularly rich source of medicinal compounds that we have only begun to explore. In order to harness the full potential of the compounds in this plant, society needs to overcome misconceptions about marijuana and look at what research clearly says about the medical value.
The FDA has already made some moves in this direction by approving prescription drugs that come from marijuana including dronabinol, nabilone, nabiximols and cannabidiol. Dronabinol and nabilone are cannabinoids that are used for nausea. Nabiximols – which contain THC, the compound most responsible for marijuana's high and cannabidiol, which does not induce a high – are used to treat multiple sclerosis. Cannabidiol, or CBD, is also used to treat some types of epilepsy.
Marijuana, originally from the Altai Mountains in Central and East Asia, contains at least 85 cannabinoids and 27 terpenes, fragrant oils that are produced by many herbs and flowers that may be active, drug-like compounds. THC is the cannabinoid everyone wants in order to get high. It is produced from THC acid – which constitutes up to 25 percent of the plant's dry weight – by smoking or baking any part of the marijuana plant.
THC mimics a naturally occurring neurotransmitter called anandamidethat works as a signaling molecule in the brain. Anandamide attaches to proteins in the brain called cannabinoid receptors, which then send signals related to pleasure, memory, thinking, perception and coordination, to name a few. THC works by hijacking these natural cannabinoid receptors, triggering a profound high.
Tetrahydrocannabivarinic acid, another cannabinoid, can constitute up to 10 percent of the dry weight. It is converted to another compound that probably contributes to a high, tetrahydrocannabivarin, when smoked or ingested in baked goods. Potent varieties like Doug's Varin and Tangie may contain even higher concentrations.
Medical Properties of Marijuana
But not all cannabinoids make you high. Cannabidiol, a cannabinoid similar to THC, and its acid are also present in marijuana, especially in certain varieties. But these do not cause euphoria. The cannabidiol molecule interacts with a variety of receptors – including cannabinoid and serotonin receptors and transient receptor potential cation channels (TRP) – to reduce seizures, combat anxiety and produce other effects.
Marijuana also contains several monoterpenoids – small, aromatic molecules – that have a wide range of activities including pain and anxiety relief and that work by inhibiting TRP channels.
Myrcene is the most abundant monoterpenoid, a type or terpene, in marijuana. It can relax muscles. Other terpenes such as pinene, linalool, limonene and the sesquiterpene, beta-caryophyllene are pain relievers, especially when applied directly to the skin as a liniment. Some of these terpenes may add to the high when marijuana is smoked.
What Do All These Varieties Do?
Many different varieties of marijuana are on the market and are alleged to treat a range of diseases. The FDA has no oversight for these claims, since the FDA does not recognize marijuana as a legal product.
Strains of marijuana are grown that produce more THC than cannadidiol or vice versa. Other varieties have abundant monoterpenoids. How do you know that the strain you choose is legitimate with probable medical benefits? Each strain should have a certificate of analysis that shows you how much of each active compound is present in the product you buy. Many states have a bureau of cannabis control that verifies these certificates of analysis. However, many certificates of analysis do not show the monoterpenoids present in the marijuana. The analysis of monoterpenoids is difficult since they evaporate from the plant material. If you are looking for a strain high in myrcene or linalool, ask for proof.
Melted Remains of Hiroshima Litter Japans Beaches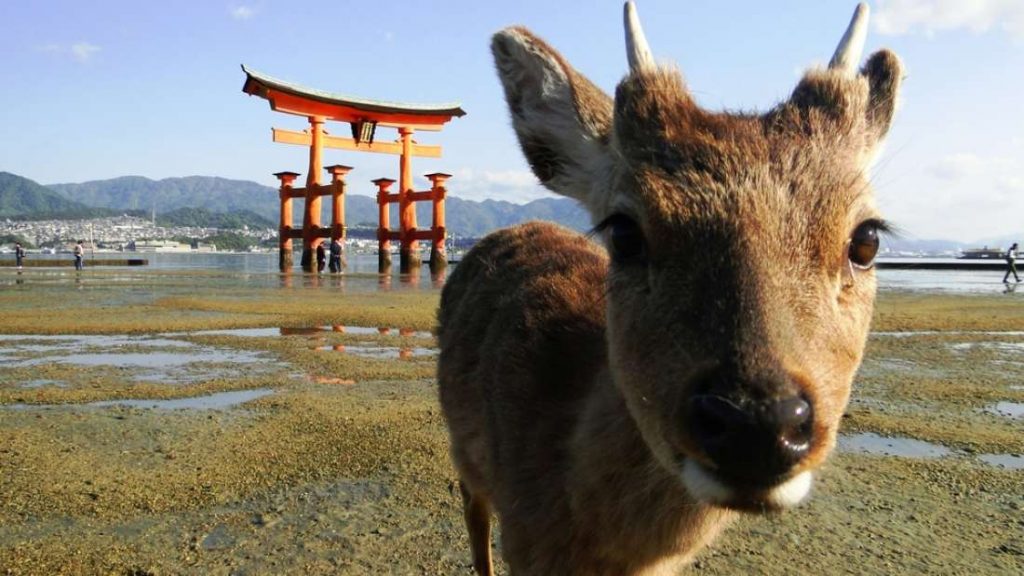 If you take a close look at the beaches of Motoujina Peninsula in Japan, you'll find the sand is littered with tiny glass beads strangely shaped like teardrops as if they've been blasted down from the skies.
It might come as no surprise that these unusual objects are the relics of the atomic bombs dropped on Japan in the dying days of World War Two. As reported in the journal Anthropocene, these pieces of debris – dubbed "Hiroshimaites" – are essentially the remains of the city that were blasted into the skies, cooked in an atomic cloud, and later rained down.
While sifting through the sands of Hiroshima Bay and Miyajima Island, geologist Mario Wannier started to notice these glassy flecks and set out on a journey to discover how exactly they were created. In the samples of sand he and his team collected, they found the spheroids and other unusual particles accounted for up to 2.5 percent of all of the grains.
Although most unusual, the teeny structures did remind Wannier of other sediment samples he had analyzed that date to the Cretaceous-Paleogene boundary, better known as that time an asteroid wiped out the dinosaurs 66 million ago. Whatever forged the structures, it must have been an unbelievably epic amount of energy – and since they were found just miles outside the epicenter of nuclear explosions that occurred just 74 years ago, the source of that energy was obvious.
On the morning of August 6, 1945, the US dropped "Little Boy" on the city of Hiroshima, marking just the second ever detonation of an A-bomb and the first nuclear weapon ever used in warfare. Over 70 percent of the city was destroyed in the blink of an eye, along with at least 70,000 people who died instantly. An estimated 200,000+ more died in the following years due to injuries and radiation.
"This was the worst manmade event ever, by far," Wannier said in a statement. "In the surprise of finding these particles, the big question for me was: You have a city, and a minute later you have no city. There was the question of: 'Where is the city ­­– where is the material?' It is a trove to have discovered these particles. It is an incredible story."
A deeper analysis of the Hiroshimaites showed a wide variety in the chemical composition, including concentrations of aluminum, silicon, and calcium. However, some were composed purely of just iron and steel, or even concrete, marble, stainless steel, and rubber.
"Some of these look similar to what we have from meteorite impacts, but the composition is quite different," explained co-author Rudy Wenk, a professor of mineralogy at UC Berkeley. "There were quite unusual shapes. There was some pure iron and steel. Some of these had the composition of building materials."
Understandably, the research team concluded that only an atomic explosion could have kicked up such a strange composition.
Next, the team hopes their research will encourage further tests on the samples to see if any samples carry radioactive elements. They'd also like to travel to Nagasaki, the Japanese city hit by the US's Fat Man atomic bomb three days later, to see if similar structures can be found.
Tom Hale
IFLScience
Despite International Ban, Iceland Plans to Kill 2,000 Whales by 2023
Mandy Froelich, Truth Theory
Waking Times
In February 2019, Icelandic authorities announced their plan to kill more than 2,000 whales over a five-year period. Because the global demand for whale meat is declining, the trade is considered to be inhumane, and the conservation argument has flaws, environmentalists are enraged by the development.
Every year until the year 2023, whalers will be authorized to harpoon 209 fin whales and 217 minke whales in Icelandic waters. The move was approved, despite falling public support for whaling in Iceland.
The nation's fisheries minister, Kristjan Thor Juliusson, claims the numbers are sustainable and based on "the latest scientific research." In a statement, the government cited the economic benefits of whaling, as well as official figures revealing how populations of the once endangered fin whale are reviving. "During the most recent count in 2015, their population in the central North Atlantic was estimated at 37,000, or triple the number from 1987," the statement reads.
But activists and conservationists disagree. The Icelandic Environmental Association, specifically, criticized the research on which the Fisheries Ministry based its quotas. And, the Whale and Dolphin Conservation (WDC), an organization dedicated to protecting whales around the world, said whaling is no longer beneficial to the country's economy.
"This is a country that's embraced whale watching and has a different relationship with whales now," said WDC spokesman Chris Butler-Stroud. "The reality is, the whale meat that's being consumed there is mostly by tourists, unfortunately. … If it was down to local consumption, this probably would be dead in the water."
Last year, Iceland was the center of a controversy after two rare blue/fin whale hybrids and at least a dozen pregnant females were killed in its waters. Activists believed change would finally occur, as a result. But, no such luck. "The Icelandic government's decision to continue to kill whales – amongst the most peaceful and intelligent beings on the planet – is morally repugnant as well as economically bankrupt," said Vanessa Williams-Grey, a campaigner for the Whale and Dolphin Conservation.
In 1986, the International Whaling Commission (IWC) placed a ban on commercial whaling. Despite being a member of the IWC, Iceland has continued to hunt whales with its own quotas. Japan also a loophole that allows killing whales for scientific purposes to bypass the International Whaling Commission ban.
"It is well known that overexploitation by the whaling industry led toserious declines in many of the world's populations of whales. … Many are now in the process of recovering, although not all," says the IWC website.
About the Author
Mandy Froelich is an RHN, plant-based chef, freelance writer with 6+ years of experience, Reiki master therapist, world traveler and enthusiast of everything to do with animal rights, sustainability, cannabis and conscious living. I share healthy recipes at Bloom for Life and cannabis-infused treats at My Stoned Kitchen.Read More stories by Amanda Froelich
**This article (Despite International Ban, Iceland Plans to Kill 2,000 Whales by 2023) was originally featured at Truth Theory and is re-posted here with permission.**
They discover plastic bags in the deepest place in the ocean
An underwater trip to the deepest place on the planet showed some unnatural results.
On board a bathyscaphe (submersible), the businessman Victor Vescovo descended 10,927 meters to reach the abysmal depth of the Marianas Trench, in the Pacific Ocean.
He managed to break the record of the deepest dive made by a human being by a few meters; surpassing that obtained by the oceanographer Don Walsh in 1960 (10,916 m) and the most recent by filmmaker James Cameron in 2012 (10,908 m).
After spending four hours making observations from the specially prepared submersible, Vescovo and his team found several species, from arthropods with long legs and antennae to translucent "sea pigs", similar to a sea cucumber.
However, the most shocking was finding plastic objects such as bags and candy wrappers. "It was very disappointing to see the obvious human pollution in the deepest point of the ocean," said the businessman when interviewed by Reuters.
Previous studies on samples collected in the Mariana Trench have shown that the amphipods called hirondellea gigas had microplastics in their entrails. But not only that, also radiocarbon.
The amphids that scan the dark depths feed on organic matter that rushes there. By eating the remains of animals that were exposed to the nuclear test activity of the Cold War, the bodies of the amphipods were infused with radiocarbon – the carbon-14 isotope or "carbon bomb" -.
Although it seems incredible, man's pollution has reached more than 11,000 meters deep, where it also puts at risk the life that inhabits it.