Manipulation of the World Mind
By Robert B. Baird
Economics ends up as the final arbiter in so many arguments about how to plan for our future.
If we don`t know our past how can we go forward. History is, as some wise man said – prologue to the present. We are lied to incessantly by high-falutin talking heads and we need a new broom or maybe a hammer. Not the expensive hammer that might cost thousands of bucks as the Golden Fleece award done by US Senator William Proxmire used to tell us about. Just a simple whack a mole mallet might even do. A good debate was held between C. H. Douglas and many dismal economists including John Maynard Keynes. I recommend it highly. Have you heard Ted Turner wants to reduce the people on Earth BIG TIME. Yes, and guess who he doesn't want. It isn't just him. De-population has been done with vile intent many times and places. There is no One Pie and we can create many new pies. But we might just fail to get humanity together on this as Hawking says (We have just this century to survive if we do not colonize space.). And maybe we have reached a similar crossroads before on Earth.
There are OOPARTS which are hard to explain such as a Cyborg (Prosthesis of a high degree and little more can be proven but it is possible the mind was interacting with the mechanics just as we now do) from before 4,000 BCE and the Dropa stones from 9,000 years ago.  Given that we might have modern humans or at least civilized humans as much as 2,000,000 years ago – it is plain stupid to keep talking about just 10,000 years.
Even if it is a million years of civilization we have all reason to think advancements in the very distant past far outstrip what we have been taught.
I prefer this to alien intervention given the Prime Directive. (he-he) This next link to Wikipedia is far closer to what I think is real.
The researcher referred to has gone further and proposes up to ten species of hominids or variations have resulted.
The Denisovan example (He is from near the cyborg and a mysterious concrete map covering many acres.) would prove his contention as would the Hobbit which may be connected to his Mungo people and which I found cliff drawings there which lead me to posit just that. I cannot say he has continued to develop these theories. I have seen him forced to back off some of what is said here – and I hope he continues his free-thinking research.
http://en.wikipedia.org/wiki/Alan_Thorne
This article demonstrates the extent to which TV and academia lie to humanity.
It gets a lot right about Zahi Hawass.
http://www.tnetimes.com/article/244-verge-fall-dictator-among-egyptologists-zahi-hawass-edgar-cayce-pyramid-sphinx-bosnia-semir
My lady most adept was a Boddhisattva seeker like myself. She knew Bhakti, Tantra and Agni Yoga and how to abandon herself as well as bring it all under scrutiny in retrospect. In Tree of Life terms you could say she combined Hod and Kether even in her dance. Getty Lee saw it when she was part of his opening act under Jerry Manfredi (Doors) with his group Abraxas. Abraxas is an ancient Egyptian system for combining both ends of every topic or issue (Dialectics if you will). And one of the places energy stores information is the soul according to research on the fruit fly recounted in this excerpt from a good book. But it is also in our genes which the Head of the Human Genome project (Dr. Collins) said when he said we have a history book in our genes. But not all information in that book is as simple and clear as the written word.
Recent research on our so-called junk DNA shows how electrical or magnetic fields variable and dynamic allow great attunement; and over time I believe, genetic information transfer. You could say the Earth Energy Grid and alchemical forms like the oroborous (the serpent with it's tail, seen by one researcher in this book and partial segment from this link) or caduceus seen all over the world in symbols is mirrored in our genes.
Which came first? Did our thought impact our body just as we see in positive thinking and healing? Was it part of evolution? Some people are saying it is proof of God. Heaven may be within as Pope John Paul II said in 1999 and many mystics have said throughout written history and before. This book has Heaven in the title and draws all constructs from every religion into it – fairly and ecumenically. Will science teach us how to live in Brotherhood? No? This knowledge is ancient and manipulated throughout the ages, I say.
You might disagree and say yoga, astrology and other uses of it have never been this exact – and it may be true we have some proof here that is new but the old disciplines used it better than we are – if you consider what Futurescape demonstrates we are about to do in manipulation of the World Mind by making people into tools to soulfully achieve a 'Matrix' – the movie.
–
Copyright 2015 by Robert B. Baird
– – –
Books
DNA – The Secret of Life
What makes DNA different from hordes of competitors purporting to help readers understand genetics is that it is written by none other than James Watson, of Watson and Crick fame. He and his co-author Andrew Berry have produced a clear and easygoing history of genetics, from Mendel through genome sequencing. Watson offers readers a sense of immediacy, a behind-the scenes familiarity with some of the most exciting developments in modern science. He gleefully reports on the research juggernaut that led to current obsessions with genetic engineering and cloning. Aided by profuse illustrations and photos, Watson offers an enthusiastic account of how scientists figured out how DNA codes for the creation of proteins–the so-called "central dogma" of genetics. But as patents and corporations enter the picture, Watson reveals his concern about the incursions of business into the hallowed halls of science.
After 1975, DNA was no longer solely the concern of academics trying to understand the molecular underpinnings of life. The molecule moved beyond the cloisters of white-coated scientists into a very different world populated largely by men in silk ties and sharp suits.
In later chapters, Watson aims barbs at those who are concerned by genetic tinkering, calling them "alarmists" who don't understand how the experiments work. It is in these arguments that Watson may lose favor with those whose notions of science were born after Silent Spring. Nevertheless, DNA encompasses both sides of the political issues involved in genetics, and Watson is an enthusiastic proponent of debate on the subject. The book accompanies a 5-part PBS series. –Therese Littleton
From the Back Cover
"A remarkable alignment of the planets is occurring in 2003: the 50th anniversary of the double helix and the completion of the sequence of the human genome. As a defining figure in both landmark events, no other human being on the planet is positioned to write as authoritatively about all this as Jim Watson. In DNA: The Secret of Life he does so with characteristic clarity, style, and wit. If you really want to know what happened in the most important half-century of biology since the world began, read this!"
–Francis Collins, director of the National Human Genome Research Institute"Unlocking the secret of life was the greatest accomplishment of science in the 20th century and laid the foundation for medicine in the 21st century. Over the past 50 years, Jim Watson has been at the center of this revolution. No one has a broader perspective. And, no one can tell its story more compellingly. Watson brings alive the grand ideas, human foibles, and social challenges in a way will both engage the general public and inspire a new generation of young scientists."
–Eric Lander, founder and director of the Whitehead Center for Genome Research"This is the story of DNA and therefore the story of life, history, sex (lots of sex!), money, drugs, and still-to-be-revealed secrets. DNA is quite a molecule–she's been around a long time and played a lot of roles. At last, she has a truly worthy biographer."
–Mary-Claire King, American Cancer Society Professor, University of Washington School of Medicine"Only James Watson combines the verve and authority to take us on such an exciting, fast-paced journey into the continuing storm of DNA science. This landmark summary asks where the new biology will take us, and gives arresting vignettes of major participants in the DNA revolution. The key experiments and fascinating unknowns are laid out as plain as day."
–Victor McElheny, author of Watson and DNA: Making a Scientific Revolution"James Watson has been an eyewitness to each revolution in molecular biology, from the double helix to the genome. He sees further and clearer than anybody else in the field. Give this fabulously good book to anybody who wants to understand what all the excitement is about."
–Matt Ridley, author of Genome
The Cosmic False Flag: Experts Claim Shadow Government Will Fake Alien Invasion
Quoting a report published in Aviation Week and Space Technology on August 17, 1992, aerospace historian Michael Schratt states more than $100 million dollars of tax payer money a day — every day of the year — is being spent on covert operations with no civilian oversight whatsoever.
That's $3 billion a month going to projects that you and I know absolutely nothing about.
Think about that for a moment. Imagine what you could do with that kind of money?
Now try imagine what greedy-power drunk psychopaths could do with that money?
If that's not disturbing enough, it has already been officially acknowledged that trillions of dollars of tax payer money cannot be accounted for…
Of course, this is pretty mind blowing to consider in and of itself. It's actually very difficult to even believe or comprehend how the government can get away with something like this. But sadly they can, and they do.
The obvious question here is, where is all this money going?
According to this documentary, these funds are going into the planning of an unprecedented false flag attack that will "make 9/11 look like a picnic," and ultimately be used to justify an authoritarian government unlike anything the human race has ever seen.
You can watch the trailer below;
The Highest Form Of Ignorance Is When You Reject Something You Know Nothing About
Personally, I have no idea whether this story is true or not, but I did decide to keep an open mind and watch the documentary which I was very impressed with.
Not only does it make a sensible argument to support the theory of a cosmic false flag event in the making, but it also presents strong evidence — particularly in the form of high ranking government/military official testimony — that alien visitation has already taken place, bodies have been recovered, and all of this has actually been hidden in plain sight for decades.
So instead of mindlessly rejecting this information based on your personal narrow minded prejudice, simply hear what these reputable authorities have to say. The highest form of ignorance is when we reject something we actually know nothing about.
Agartha, A Subterranean World Inside Our Planet, Confirmed By Top Secret Nazi Maps And Documents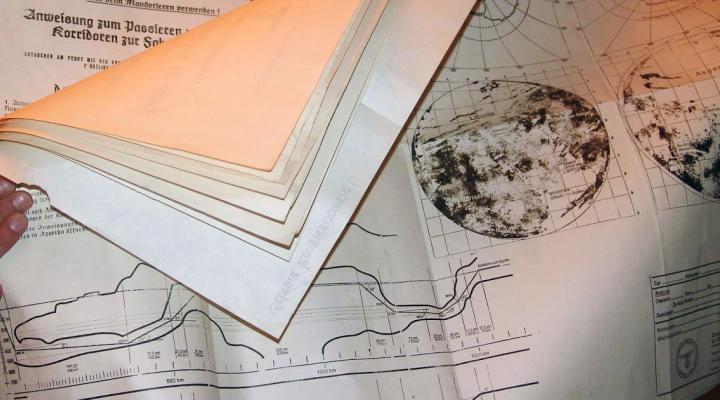 Us humans know a lot about the surface of the Earth. We've drilled oil rigs into it, mapped it, and studied it so many times that we can pretty much find out anything about the Earth from some database out there. However, we know very little about the inside of the Earth, a fact that the Nazis think that they have a lead into.
Map of Neuschwabenland
Nazi maps were recently uncovered that brought up questions as to whether the Earth is partially hollow and inhabited by lifeforms that we might have never seen. There are even stories of these Nazis who explored the polar regions of the Earth and going so far as to create secret bases in Antarctica.Imperial German maps of the Hollow Earth
Imperial German maps of the Hollow Earth
Translation:Maps for the passage of the depths of the seas.Use only during manoeuvers!Instructions to pass spaces and corridors for the voyage to Agartha.
Beyond the Nazis, many other researchers have discovered and published material regarding Operation Highjump and Admiral Byrd's journeys in which technologically-advanced airships and UFO were believed to be seen flying around, and even aggressively engaging with them. In addition, a top-secret map found in a U-Boat depicts many secret passages that were used by the U-boats to explore unknown and mysterious underground regions. All these maps indicated that the center of the Earth is hollow. But why have the Nazis kept this a secret for so long? Such a fact would be of great curiosity to man if it were found true.

This is a close up of the document showing us the NS Seal and advice on how to work with it.
Translation:After returning from the assigment hand in at the secret department!IN CASE OF DANGER DESTROY FIRST!Printed for the Military Navy in an edition of 1300 copies at the special laboratory of the KZ Dachau. January 1944.
Perhaps all this was merely a propaganda scheme made for the war. After all, the Nazis wanted to establish themselves as a master race, and making it look like they had access to underground U-Boat tunnels and that they could communicate with supernatural things such as UFOs would make them look very dominant if that U-Boat were to be captured by the enemy.
This map shows us the main continent of this hemisphere named Liberia. The main ocean here again is also the Valkarian Ocean. On the lower part of the map the city of Shambala is depicted. The Tibetan Monks believe that the City of Shambala is not on our surface but on the inside of the Earth. This map of the Inner Earth shows us the actual position of Shambala confirming the actual existence of this mythical place.Or maybe the Nazis wanted to keep this information secret to us in case they ever needed to use it for military needs in the future. Think about it: having access to secret underground tunnels could lead to more efficient and safe travel over enemy waters.
This is a letter from a German U Boat crewman of U-209. He says in the letter that U-209 commanded by Heinrich Brodda made it to the Inner Earth of Agharta and that they wouldn't be coming back.
Translation: Dear old comrade,This message will be a surprise to you. The U Boat 209 has made it, the Earth is HOLLOW! Dr. Haushofer and Hess were right. The whole crew is doing well, but they cannot come back. We are no prisoners. I am certain, that this message will reach you, it is the last contact with the U 209. We will meet again comrade. I am worried about the people that have to live on the surface, since the Fuehrer is gone.God bless our Germany always.With hearty greetings,Karl Unger
Whether the Earth is hollow or not, the Nazis have left us quite a puzzle to deal with. Hopefully one day we will take a "Journey to the Center of the Earth" and find out!
Translation:
Neuschwabenland, Antarctica and Operation Highjump
More info and translations of all the text on the documents: http://imperialgermans.com/documents.html
Recently released CIA-UFO files reveal US considered plan to stage alien invasion for psychological warfare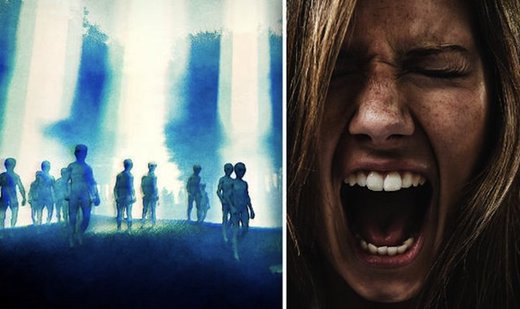 Jon Austin Express
Comment: In recent weeks, thousands of pages of the US Air Force's investigation into UFO's have been released and published on the web. And seemingly separately, the CIA has released thousands of declassified documents as well. As part of this possibly coordinated pseudo-disclosure, the information gleaned from the CIA release (below) is as interesting for what it says as for what it doesn't say.
Details of the shocking plan are buried in once top secret Central Intelligence Service (CIA) UFO files now published on the agency's website.
The potential weapon was discussed in a memo from Marshall Chadwell, assistant director of Scientific Intelligence, to General Walter Bedell Smith, CIA Director of Central Intelligence, which was sent in October 1952, when the CIA was deeply involved in investigating the UFO and flying saucer phenomena following an explosion in sightings.
The memo was sent at the height of the Cold War and considered if the number of UFO sightings could be predicted or controlled or, more sinisterly, even "used from a psychological warfare point of view, either offensively or defensively".
It said studies showed public concern, not just in the US but wider, with the phenomena, was so strong that many people may be pre-conditioned to accept the incredible as being true.
The memo added that news of potential alien activity had the potential to spark mass hysteria and panic.
Since 1947, the Air technical Intelligence Centre, had received 1,500 official sighting reports, plus more from the public and press.
In July 1952 there were 250 reports, and of all sightings 20 per cent remained unexplainable.
With so many sightings happening there was a danger of false alarms for real military invasions from the Soviet Union, or worse still, real attacks being misinterpreted as "phantom" UFOs, the memo said.
The report added: "Immediate steps should be taken to improve identification of both visual and electronic phantom so that, in the event of an attack, instant and positive identification of enemy planes or missiles can be made.
"A study should be instituted to determine what, if any, utilisation could be made of these phenomena by United States psychological warfare planners."
The paranoia of the Cold War was evident in the memo, which spoke of fears of a Soviet plot to use fear of UFOs against the US public.
The memo added it would need to establish "what, if any, defences should be planned in anticipation of Soviet plans to utilise them".
Mr Chadwell continued: "Other intelligence problems which require determination are: possible Soviet intentions and capabilities to utilise these phenomena to the detriment of United States security interests."
The memo also asked for a probe into how much the Soviet Union knew about UFOs, and the reason behind why there was never any mention of aliens or flying saucers in Russian media.
Mr Chadwell signed off his memo adding: "I consider this problem to be of such importance that it should be brought to the attention of the National Security Council, in order that a community-wide coordinated effort towards its solution may be initiated."
It is not clear from the releases what further work was done in these areas, but there are not thought to be any cases on record of either the US or Soviet Union using UFO fears in any form of attack, defence or psychological warfare.
However, the disclosure will likely fuel ongoing conspiracy theories which claim the US military and intelligence services maintain a strong interest in the phenomena.
One such theory is that the US was planning to initiate a "false flag" incident using hologram technology to stage a fake alien invasion as a way of introducing Marshall (sic) Law or other controls on the public.
Comment: They don't need to take such risks of hologram technology not working properly, today all they have to do is murder a bunch more people 911-style and pin it on ISIS. Easy as pie, and all too many continue to fall for it.
There are also conspiracies surrounding the government's High Frequency Active Auroral Research Program.
It was a US military scientific project which has spawned even more conspiracies than the Large Hadron Collider.
It was established by the US Air Force to study the Earth's ionosphere – a highly charged and active part of the upper atmosphere.
But many conspiracists always claimed it was a cover for secretive tests to control the weather or even to research "captured UFO technology" or create a false flag hologram.
The air force ended the project in 2014, but some claim it continues.
UFO buffs maintain a strong interest in the mysterious top-secret Area 51 military base in the Nevada desert, where it is claimed all evidence of alien visitation of Earth is kept and engineers use recovered alien technology to boost their own.
The CIA has previously said it no longer has an interest in the UFO phenomena, as no real national security threat was ever identified.
Comment: The recently released memo suggests a few things that seem important to note:
1. U.S. intelligence agencies have been thinking about how to use false flag-style psychological warfare on U.S. citizens (and people of other nations) for literally decades. Operation Northwoods, from 1962, is another case in point. And all the many more recent false flag attacks, of course.
2. Despite the recent pseudo-disclosures that suggest "nothing's happening here" there was a time when various elements of the U.S. government were very interested in the UFO phenomenon. And everyone knows it, even if there is official denial about it now.
3. Leaving the UFO dimension out of it, the U.S. intelligence agencies seem just as obsessed with the so-called "Russian threat" today, as they were then. Not much has changed in their paranoid and pathological drive to defeat the manufactured enemy.
4. The understanding "that news of potential alien activity had the potential to spark mass hysteria and panic" is the very reason why real Disclosure will never happen through official channels. Ignorance breeds docility until it no longer serves the purposes of the controllers.
5. The U.S. government's exploring a plan to fake an alien invasion does not preclude the very real possibility of an authentic one occurring. Though one could well argue that the 'advance team' – in the form of psychopaths destroying our planet – seems to be paving the way…