Man is able to induce controlled hallucinations without psychotropic substances
The human brain is so cunningly designed that accidental damage or malfunctions in the neural network can generate large-scale effects that do not harm a person, but, on the contrary, deliver a lot of new sensations.
We are talking about hallucinations, influences on the sensory system, which stem from the inside of the brain itself. Modern technologies make it possible to purposefully launch such reactions without harm to humans.
The technique of guided hallucinations is based on the Ganzfeld effect, which states that when the brain receives a powerful stimulating signal in only one area, it automatically begins to "think out" signals in other areas.
For example, if you peer into the darkness and listen to white noise, the brain draws an imaginary picture, although the eyes do not receive a single photon of light. And if you run noise on the screen in absolute silence, the brain will complement them with sound hallucinations.
One interesting experiment with guided hallucinations was conducted by TV host and inventor Derek Müller, who locked himself in an anechoic and completely darkened chamber for 45 minutes to conduct a sensory deprivation experiment.
His brain, which at once lost 90% of the signals from the outside world, remained fully functional, and Derek did not go crazy. Moreover, in the absence of external stimuli, he began to feel the subtlest vibrations of his heart and the flow of blood through the veins.
It was not a hallucination, it was just that the brain switched to processing the signals that remained at its disposal, amplifying them and presenting them in the form of sensations understandable to the mind.
What people see after clinical death: Stories from survivors that they would rather forget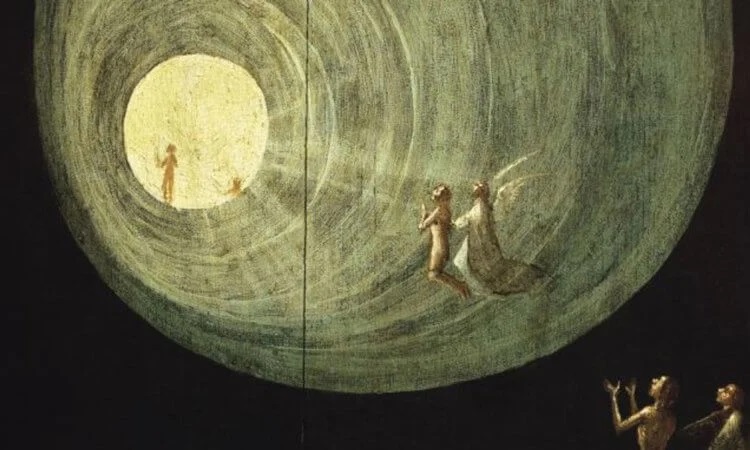 Humanity still does not know much about death. Of course, it's easy to write it off as "nothingness," but what if in reality everything is a little more complicated? In the selection below – ten creepy stories "from the other world" from people who survived clinical death.
Recently, the user Aidanmartin3 asked near-death survivors on Reddit to describe what it was like. The post quickly went viral, with hundreds of people sharing their stories in the comments.
I was about fifteen years old. Climbed onto the kitchen counter to grab something from the top cabinet, but slipped and fell headlong onto the marble floor. The next thing I remember is walking barefoot on water. Then I look to the right, I see a very bright light and a hand, as if calling me. I go to her and suddenly realize how peaceful and relaxed I am. Like the best deep sleep ever. Then I said to myself: "Dude, this is so cool, I would never wake up." And then all of a sudden everything disappears, and I wake up because of my mother, who is crying over me.By that time, I was already numb, cold, pulseless and even managed to urinate in my pants. As an atheist who does not believe in all this, I often think about that case.

Cule4444
My father died for a short while and then said that at that time he was walking along a long corridor to the door. But when he was about to open it, his father felt himself being "sucked" into his own body

Whiskeynostalgic
He died of an overdose for several minutes.In reality, there was nothing. It's just darkness and an incomprehensible period of time. It was almost like waking up after hanging out all night and feeling like a horse kicked in the chest.

Th30xygen
It seemed to me that I was kind of floating in a long tunnel and I felt very tired. I remember how I fell asleep then and had a dream that I was in the kitchen of my childhood home, and dad was preparing breakfast. I heard turmoil and chaos at one end, and at the other, there was a warm light that seemed soothing. But then all of a sudden I ended up in the chaos of the emergency room.

Free_Hat_McCullough
The story of my ex-girlfriend's mom. Her heart stopped for 28 minutes. The doctors had already told the family that she had left, and even brought in a priest to bless the room. But in the end she returned. She said that she recalls running around the field with a little girl, who, according to the woman, was her niece, in the dress in which she was buried.

CastingPouch
I heard a loud, high-pitched noise telling me that I am still too young to die. Then he got even higher, and I saw a bright light and woke up. The ambulance driver was shining a flashlight in my eyes

Workerhard62
Anaphylactic reaction to the deadly sting of the Irukandji jellyfish. I saw this white glow and how I soared up, then my family and the doctors and nurses who were saving me. Came back and felt a lot of pain

Georgestarr
It felt as if my body was being filmed on a CCTV camera from a third person. Then the camera gradually moved away and rose. I became very cold and began to hear loud clanking sounds. Woke up in an ambulance to the sound of a gurney bouncing on a rough road. It was so surreal. Since then I have not been afraid of death, to be honest. It was almost six years ago, but I still think about that case several times a month.

Hemptations
I was hit by a car. I could see everything, blood had not yet got into my eyes. I heard all the commotion. I felt myself being pushed in the back, and then doing artificial respiration … After that I felt only the first beats of the heart and how the blood flowed through my body. The pain began to build up with renewed vigor, and then everything went black

Outsider531
I was pronounced dead three times. But "after death" I have never seen anything. At least i don't remember

Amihuman159
Psilocybin mushrooms sprout in the blood of an 'experimental' patient
US doctors described the story of a man who tried to relieve depression with psilocybin mushrooms in an unconventional way. He injected an intravenous infusion of mushrooms, causing the mushrooms to continue to multiply in his blood and cause multiple organ failure. The case was reported in the Journal of the Academy of Consultation-Liaison Psychiatry.
Many drugs that people traditionally use as psychedelics are increasingly becoming the focus of medical attention. Some of them have already been repurposed and started clinical trials: for example, micro-doses of LSD have proven to be at least safe in the case of Alzheimer's disease, and psilocybin has helped patients with  migraines and  depression. Often in such experiments we are talking about microdosing – that is, the mass of the substance is not enough for a psychoactive effect.
The story of an American who decided to experiment on his own was described by doctors led by Curtis McKnight of Creighton University School of Medicine. According to relatives, the 30-year-old American suffered from bipolar disorder, but shortly before the incident stopped taking his prescribed medications and suffered from alternating states of mania and depression.
When he stumbled upon research on the potential benefits of psychedelics, he boiled psilocybin mushrooms and injected the filtered solution into his vein. A few days after this experiment, relatives found him in a lethargic state with jaundice, diarrhea and bloody vomiting and took him to the hospital.
Doctors discovered the patient had a problem with multiple organs at once: acute renal failure, liver damage, tachycardia, and low blood saturation and ionic imbalance. He was prescribed droppers to normalize the composition of the blood, vasoconstrictors to raise blood pressure, antibiotics and antifungal drugs. Despite this, he developed septic shock and DIC (excessive blood clotting) and needed plasmapheresis. Only eight days later he was discharged from the intensive care unit, and at the time of publication of the article he had already been in the hospital for 22 days.
In the patient's blood tests, in addition to the Brevibacillus bacteria , there were also Psilocybe cubensis fungi  – the same ones from which he injected himself intravenously. Apparently, due to insufficient filtration of the solution, the fungi entered the bloodstream and multiplied there, causing intoxication and multiple organ failure.
The authors of the work note that this is not the first such case – at least in the 80s of the 20th century, doctors already described a patient with similar symptoms after an intravenous injection. Therefore, McKnight and coauthors warn their colleagues: since psychedelics are increasingly used as a medicine (at the end of 2020, they began to legalize it in the United States), it is important to remind patients of the inadmissibility of self-therapy. Intravenous administration can be dangerous – doctors still do not know if it has the same psychoactive effect as the classical methods of administration.
A part of a person's essence accompanies him throughout his life: this is confirmed by a brain scan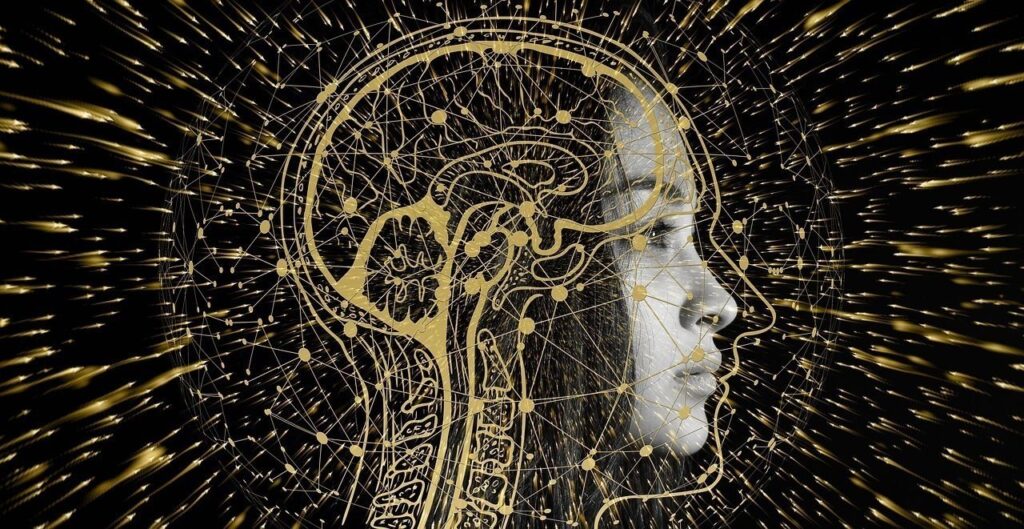 A new method of scanning the human brain has produced amazing results. It turns out that in every person there is a certain part of his essence, which accompanies him all his life from the moment of birth to death.
Scientists believe that this is the core of a person's self-awareness. It combines memories of the past with fleeting sensations of reality and provides a basis for anticipation of events in the future.
It turned out that a certain part of a person's consciousness is consistent as they grow older and older.
For centuries, scientists and philosophers have been interested in the question: can this sense of "personal self" be stable throughout life? A new psychological study with the results of a brain scan made it possible to conclude that a certain part of a person's consciousness really accompanies him throughout his life.
It is consistent as it gets older and older. Miguel Rubianes, a neuroscientist at the Complutense University of Madrid, says the aim of the study was to answer the question: Are we the same person throughout life? In combination with the results of other studies, scientists have concluded that there is a certain component that remains stable from birth to death.
The other part of consciousness remains susceptible to current changes. The scientists recognized independence as the basis of identity. And every time a person uses the word "I", he means a thread that connects together all the events and experiences that have occurred in life.
Experience gained over the years changes a person, changes the components of his identity. Each case associated with personal experiences, a broken heart, a successful career step, expected or unexpected failure lead to the fact that a person compares himself to himself before and after these events. It is a neurological programming scheme that involves visual self-knowledge as an indicator of connection with your impressions of yourself.
This effect makes it possible to cope with memories and recognition of information when it is associated, for example, with one's own photograph of an infant. Although this principle has a lot of evidence, scientists believe that the very mechanism of the brain involved in this remains a mystery.
This study was published in the journal Psychophysiology.