Major Scientific Journal Requests Retraction Of Anti-GMO Cancer Study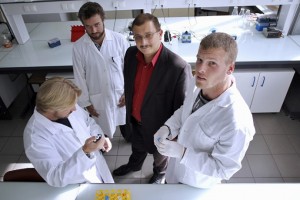 In November 2012, The Journal of Food and Chemical Toxicology published a paper titled 'Long term toxicity of a Roundup herbicide and a Roundup-tolerant genetically modified maize' by Gilles-Eric Seralini and his team of researchers at France's Caen University. (1) It was a very significant study, which obviously looks bad for the big bio tech companies like Monsanto, being the first and only long term study under controlled conditions examining the possible effects of a diet of GMO maize treated with Monsanto roundup herbicide. The Journal has recently requested that professor Seralini retract his study, and the professor has denied to do so, stating that there was no fraud and the scientific research within the study is totally legitimate.
After completion of the research, the work went through a rigorous review process and was approved for publication after a four month review process by scientists and researchers regarding methodology and more. Seralini and his researchers tested more than 200 rats who were given a diet of GMO corn over a period of two years at a cost of 3 million Euros.
Due to the displeasure of the bio tech industry, the study received worldwide attention as pictures with rats and their tumors showed up everywhere. I would like to mention that we do not support animal testing, and feel it to be completely unnecessary. We already have a large amount of information and plenty of evidence that supports the fact that GMOs can possibly pose a threat to human health and Earth's environment, we don't need to harm animals anymore (and never did) to see that.
Before we go into further detail, I wanted to make it clear that despite this retraction request by the this journal, there have been other studies linking GMOs as well as roundup herbicide to multiple health ailments. Just because one study is retracted does not mean we should ignore it or the multitude of other studies out there that prove GMOs should be a no go. I think it's also important to note that the journal has ties with Monsanto, which will be elaborated on later in the article.
For example, a study conducted by the Environmental Toxicology Program at the Chulabhorn Graduate  Institute in Bangkok, Thailand showed Roundup herbicide, also known as glyphosate,  to be a potential endocrine disruptor. Endocrine disruptors are chemicals that can interfere with the hormone system in mammals. These disruptors can cause developmental disorders, birth defects and cancer tumors. The study found that glyphosate induces human breast cancer cells via estrogen receptors.(2)
Glyphosate exerted proliferative effects only in human hormone-dependent breast cancer. We found that glyphosate exhibited a weaker estrogenic activity than estradiol. Furthermore, this study demonstrated the additive estrogenic effects of glyphosate and genisein which implied that the use of glyphosate-contaminated soybean products as dietary supplements may pose a risk of breast cancer because of their potential additive estrogenicity(2)
Furthermore, A group of scientists put together a comprehensive review of existing data that shows how European regulators have known that Monsanto's glyphosate causes a number of birth malformations since at least 2002. Regulators misled the public about glyphosate's safety, and in Germany the Federal Office for Consumer Protection and Food Safety told the European Commission that there was no evidence to suggest that glyphosate causes birth defects.(3)(4)
Another study done by Earth Open Sources, which is an organization that uses open source collaboration to advance sustainable food production. put together a comprehensive review of the peer-reviewed scientific literature documenting the serious health hazards posed by glyphosate.  The report was headed by Dr M. Antoniou, Head Gene Expression and Therapy Group, from the Department of Medical and Molecular Genetics at King's College London School of Medicine, UK. Dr. Antoniou was joined by 6 other doctors who have a similar biography.(3)
Our examination of the evidence leads us to the conclusion that the current approval of glyphosate and Roundup is deeply flawed and unreliable. In this report, we examine the industry studies and regulatory documents that led to the approval of glyphosate. We show that industry and regulators knew as long ago as the 1980s and 1990s that glyphosate causes malformation – but that this information was not made public. We demonstrate how EU regulators reasoned their way from clear evidence of glyphosate's teratogenicity in industry's own studies to a conclusion that minimized these findings in the EU Commission's final review report (3)
It doesn't stop there, studies have linked Glyphosate to Alzheimer and Parkinson's disease, as well as Autism.  When you ingest Glyphosate, you are in essence altering the chemistry of your body. It's completely unnatural and the body doesn't resonate with it. P450 (CYP) is the gene pathway disrupted when the body takes in Glyphosate.(3)(5) P450 creates enzymes that assist with the formation of molecules in cells, as well as breaking them down. CYP enzymes are abundant and have many important functions. They are responsible for detoxifying xenobiotics from the body, things like the various chemicals found in pesticides, drugs and carcinogens. Glyphosate inhibits the CYP enzymes. The CYP pathway is critical for normal, natural functioning of multiple biological systems within our bodies. Because humans that've been exposed to glyphosate have a drop in amino acid tryptophan levels, they do not have the necessary active signalling of the neurotransmitter serotonin, which is associated with weight gain, depression and Alzheimer's disease.(5)
For any paper to be published in a journal such as this one, it must go through a rigorous approval process. I wanted to make it clear that there are hundreds of studies that outline the potential harm of GMOs as well as the herbicides that go with them, by presenting just a few of them. Just because the journal is trying to retract this one, does not mean there is no legitimacy behind the fact that GMOs are dangerous and it's clear that most people around the world want nothing to do with them. That's why we are seeing such a global opposition against GMOs, and that's why they are banned in the majority of countries around the world.
It's also important to note that Professor Seralini has refused to retract his GMO tumor study (as mentioned in the title). Again, rigid criteria exist for a serious scientific journal to accept a peer-reviewed paper and to publish it. There also exists strict criteria by which such an article can be withdrawn after publication. He suggested that rats fed over a lifetime with GM maize NK603, tolerant to the herbicide Roundup and manufactured by the US company Monsanto, developed more tumors and diseases. I think it's also important to mention that the associate editor of the journal is Richard E. Goodman, a former Monsanto scientist and supporter, as well as an affiliate of the  GMO funded industry group.(0)(7)(9)
No fraud or manipulation of data
It's also important to mention that there was no fraud or manipulation of data. The reason for retraction is because  "the results are inconclusive and therefore do not reach the threshold needed for publication" and "there is a legitimate reason for concern about both the number of animals tested in each group and the particular strain of rat selected," he explains in a letter to the researcher at the University of Caen which Science and the Future has seen.(6)
Seralini has responded in saying that the retraction request of the journal is illicit, unscientific and unethical. The grounds for retracting a published paper are:
Clear evidence that the findings are unreliable due to misconduct (eg data fabrication) or honest error
Plagiarism or redundant publication
Unethical research
There was nothing to suggest or show that Seralini's research was as above, his work does not even meet any of this criteria and the chief editor of the journal even admits as much. In his letter informing Prof Séralini of his decision, Hayes concedes that an examination of Prof Séralini's raw data showed "no evidence of fraud or intentional misrepresentation of the data" and nothing "incorrect" about the data.(7) Hayes states that the retraction is solely based on the "inconclusive" nature of the findings on tumours and mortality, given the relatively low number of rats used and the choice of rat strain, which Hayes says naturally has a "high incidence of tumours".Crucially, however, inconclusiveness of findings is not a valid ground for retraction. Numerous published scientific papers contain inconclusive findings, which are often mixed in with findings that can be presented with more certainty. It is for future researchers to build on the findings and refine scientific understanding of any uncertainties.
 Inconclusiveness of findings is not a valid ground for retraction. Numerous published scientific papers contain inconclusive findings, which are often mixed in with findings that can be presented with more certainty. It is for future researchers to build on the findings and refine scientific understanding of any uncertainties. (8) – Clair Robinson of GM Watch
The criticisms of the low number of rats and choice of rat strain have been addressed by Prof Séralini's team in a comprehensive response to critics that was published in FCT, as well as by independent scientists writing in support of the study.
There is a large contraversy surrounding this story, perhaps an attempt to ridicule a very significant anti-GMO study? Maybe,
Monsanto and the related GMO industry immediately went on a war footing to control the potentially fatal damage from the Seralini study. Suddenly, with worldwide attention to the new Seralini results, the EU Commission and its EFSA was under fire as never in their history. How they reacted was worthy of a bad copy of an Agatha Christie murder novel. They piously announced that they had passed the Seralini study on to their EFSA scientific panel for evaluation.(7)
It's not just alternative media outlets speaking up against GMOs. Geneticist David Suzuki recently expressed his opinion that human beings "are part of a massive experiment," and he was referring to GMOs. Dr. Thierry Vrain, a former Canadian Government scientist has also been spreading the word, among many others.
Sources:
(0) http://www.hesiglobal.org/files/public/Committees/PATC/Meetings/2012%20Prague/SpeakerBiosPATC_Sym2012.pdf
(1) http://www.sciencedirect.com/science/article/pii/S0278691512005637
(2) (2) http://www.ncbi.nlm.nih.gov/pubmed/23756170
(3) http://earthopensource.org/files/pdfs/Roundup-and-birth-defects/RoundupandBirthDefectsv5.pdf
(4) http://earthopensource.org/files/pdfs/Roundup-and-birth-defects/Antoniou-Teratogenic-Effects-of-Glyphosate-Based-Herbicides.pdf
(5) http://www.mdpi.com/1099-4300/15/4/1416
(6)http://rt.com/op-edge/monsanto-gmo-studies-reports-588/
(7)http://gmoseralini.org/journal-retraction-of-seralini-study-is-illicit-unscientific-and-unethical/
(8)http://www.independentsciencenews.org/science-media/the-goodman-affair-monsanto-targets-the-heart-of-science/
(9)http://www.journals.elsevier.com/food-and-chemical-toxicology/editorial-board/richard-goodman/#contact
http://sustainablepulse.com/2013/11/28/seralini-refuses-retract-gm-maize-tumor-study/#.Up_yMsRDsoG
http://www.huffingtonpost.com/2013/12/02/gmo-study-seralini-retracted_n_4357450.html
Havana Syndrome again? CIA officers are mowed down by a mysterious disease
A CIA officer in Moscow experienced symptoms of the so-called "Havana syndrome" in 2017. This became known to The New York Times with reference to sources in diplomatic circles.
CIA officer Mark Polimepulos, who helped lead covert operations in Russia and Europe, complained about the manifestation of mysterious symptoms. According to the newspaper, in December 2017, he felt severe dizziness, which later developed into a prolonged migraine, forcing him to retire. At that time, Polymerpoulos was 48 years old.
It is noted that such a case was not the only one. Similar symptoms were experienced by the staff of the American ambassadors in Cuba and China in 2016-2018. However, the exact number of cases and the place where this happened is not named. It is alleged that the US diplomats have tried to influence in a similar way around the world.
At the same time, the US State Department was unable to establish an unambiguous reason that caused the "Havana syndrome." Among other things, it was assumed that the diplomats may have been exposed to an unidentified sound effect.
In 2017, it was reported that, beginning in late 2016, American diplomatic officials and their relatives in Cuba began to complain of symptoms such as hearing loss, nausea, headaches and balance disorder. 
The Associated Press received audio footage of the attack and described the harassing sounds as "the high-pitched sound of crickets combined with fingernails scratching on a board." Then the American government suggested that Russia or China could be the culprit.
Many victims are still undergoing rehabilitation. Specialists from the University of Pennsylvania performed magnetic resonance imaging and revealed visible changes in the structure of the brain in the diplomatic missions.
Differences were found in 23 men and 17 women who complained of health problems while on diplomatic duties in Havana. Scientists have yet to figure out what causes the unusual symptoms.
How Russia and the United States nearly started a nuclear war in 1995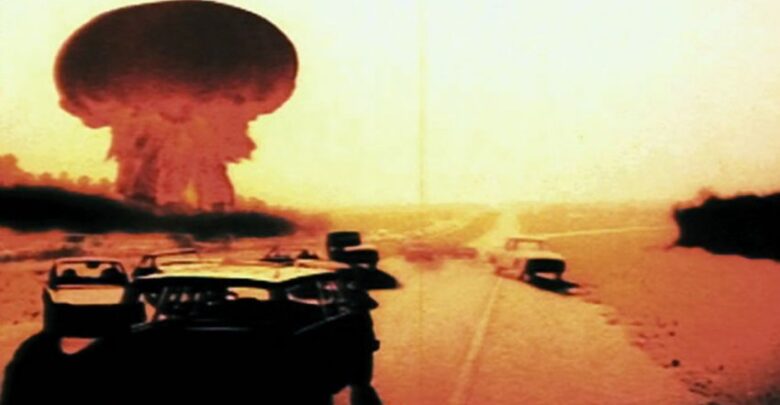 The Norwegian meteorological rocket incident remains the only time in history that the Russian president has activated his nuclear briefcase.
On January 25, 1995, Doomsday could have come in the world: the Russian Federation was preparing to launch a nuclear strike on the United States. How did it come about that the states that left the confrontation of the Cold War in the past and had just normalized relations with each other found themselves on the verge of mutual destruction?
The beginning of the war?
The cause of the crisis was an ordinary Norwegian meteorological rocket. Its launch from the small island of Anneia at 7 am local time (10 am Moscow time) towards Spitsbergen caused a stir in Russia.
Black Brant XII. Legion Media / ZUMA Press
Equipped with scientific equipment to study the aurora borealis, the Black Brant XII was similar in size to the nuclear-powered American Trident D-5 ballistic missile, intended for launch from submarines. In addition, it flew along a trajectory along which, as the Russian Defense Ministry believed, American missiles would fly in the event of a nuclear war.
In December 1994, Norway informed 28 states, including Russia, about the planned launch, but did not give a specific date, limiting itself to specifying the period: from January 15 to February 10 of the next year. Due to bureaucratic delays, this information did not reach the Russian Missile Warning System, which sounded the alarm.
Decisive minutes
An emergency meeting with the country's top political and military leadership was convened in the Kremlin. Defense Minister Pavel Grachev, Chief of the General Staff Mikhail Kolesnikov and President of the Russian Federation (as Supreme Commander-in-Chief) Boris Yeltsin had three strategic missile forces control terminals activated – the so-called nuclear suitcases.
Vladimir Sayapin / TASS
The military believed the lone missile could have been fired to create an electromagnetic pulse that knocked out Russian radars and communications systems. Following it, a massive blow could be expected.
For several tense minutes, as leaders watched it flight, it was decided whether Russia would launch a nuclear strike against the United States.
"Little is known today about what Yeltsin said at the time, given that it could have been some of the most dangerous moments in the entire history of the nuclear era," The Washington Post journalist, David Hoffman wrote three years after the incident : "They make it clear that the Cold War nuclear readiness system continues to operate, and how catastrophic its consequences could be, despite the fact that the feud between the great powers is already over."
The situation was discharged only when it became clear that the rocket had gone towards Spitsbergen (not far from which it fell into the ocean). The nuclear cases have been deactivated.
Russian President Boris Yeltsin (center) and Russian Defense Minister Pavel Grachev (right). Igor Mikhalev / Sputnik
The incident with bringing Russia's Strategic Nuclear Forces to combat readiness, soon became the property of the world community. When, four years later, the Norwegians were about to repeat their launch of Black Brant XII and reported this to the Russian Foreign Ministry, the US additionally warned all key Russian military departments about it through their channels. As a result, this time there were no unpleasant surprises.
Source: rbth.com
Germany conducted exercises in case of nuclear war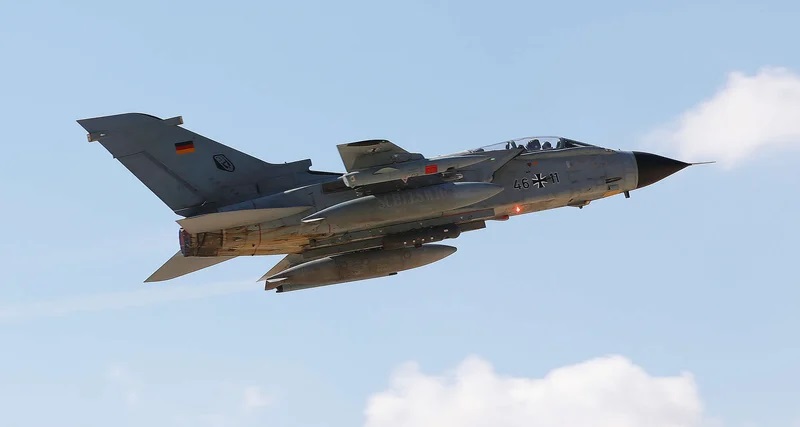 The Bundeswehr with partners in the North Atlantic Alliance ( NATO) trained in operations in a nuclear war.
The German army, together with Italian, Belgian and Dutch colleagues, conducted exercises in the event of a conflict with the use of nuclear weapons.
The location of the exercise "Steadfest Noon" was chosen airbase "Nörfenich", where the tactical squadron of the Luftwaffe 31 "Boelcke" is located. Together with the Luftwaffe of the Bundeswehr, the air forces of other NATO countries, in particular, Italy, the Netherlands and Belgium, took part in the exercises.
According to a report by Bild, the exercise scenario involved training procedures for safely removing nuclear weapons from storage, delivering ammunition and installing them on aircraft. The training flights took place without nuclear weapons, and in parallel with the aviation exercises at the Büchel airbase, where the tactical squadron of the Luftwaffe 51 Immelman is located, the Resilient Guard air defense systems were trained to protect the airfield from air attacks.
The training sites for the Luftwaffe of the Bundeswehr were not chosen by chance, since the Nörfenich airbase is a reserve storage site for the B61, a hydrogen bomb that forms the basis of nuclear weapons of the US strategic nuclear forces. 
Some of this ammunition is stationed at NATO bases in Europe. The exact number of hydrogen bombs that are stored at European sites and which ones are not reported. In Europe, the B61 is carried by Panavia Tornado fighter-bombers (pictured) and General Dynamics F-16 Fighting Falcon fighters.
Recall that the B61 thermonuclear bomb is the main weapon of the US strategic nuclear forces, although it entered service in 1968. Since 2012, a new guided version of the B61-12 has been under development, which will replace all B61 and B83 bombs that have been in service since 1983. It can be used both on strategic bombers and tactical aircraft. About two billion dollars were spent on the development of the 12th modification of the aerial bomb.