Magnesium Puts Psychiatric Drugs to Shame for Depression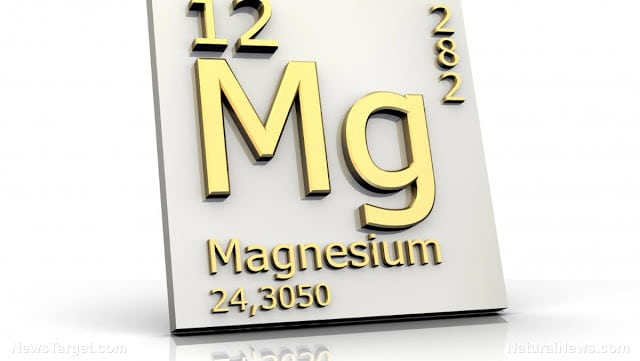 (Sayer Ji) A powerful clinical study shows that pennies worth of magnesium a day provides an effective, safe, affordable alternative to dangerous and relatively ineffective pharmaceutical antidepressants.
Depression is one of the most widely diagnosed conditions of our time, with over 3 million cases in the U.S. every year, and 350 million believed affected worldwide.1 Conventional medicine considers antidepressant drugs first-line treatments, including the newly approved injected postpartum drug costing $34,000 a treatment, to the tune of a 16 billion dollars in global sales by 2023. Despite their widespread use, these drugs are fraught with a battery of serious side effects, including suicidal ideation and completion — the last two things you would hope to see in a condition that already has suicidality as a co-morbidity. For this reason alone, natural, safe, and effective alternatives are needed more than ever before.
While research into natural alternatives for depression is growing daily — GreenMedInfo.com's Depression database contains 647 studies on over 100 natural substances that have been studied to prevent or treat depression — it is rare to find quality human clinical research on the topic published in well-respected journals. That's why a powerful study published in PLOS One titled, "Role of magnesium supplementation in the treatment of depression: A randomized clinical trial," is so promising. Not only is magnesium safe, affordable, and easily accessible, but according to this recent study, effective in treating mild-to moderate symptoms of depression.
While previous studies have looked at the association between magnesium and depression,2-7 this is the first placebo-controlled clinical study to evaluate whether the use of over-the-counter magnesium chloride (248 mg elemental magnesium a day for 6 weeks) improves symptoms of depression.
The study design was a follows:
" An open-label, blocked, randomized, cross-over trial was carried out in outpatient primary care clinics on 126 adults (mean age 52; 38% male) diagnosed with and currently experiencing mild-to-moderate symptoms with Patient Health Questionnaire-9 (PHQ-9) scores of 5–19. The intervention was 6 weeks of active treatment (248 mg of elemental magnesium per day) compared to 6 weeks of control (no treatment). Assessments of depression symptoms were completed at bi-weekly phone calls. The primary outcome was the net difference in the change in depression symptoms from baseline to the end of each treatment period. Secondary outcomes included changes in anxiety symptoms as well as adherence to the supplement regimen, appearance of adverse effects, and intention to use magnesium supplements in the future. Between June 2015 and May 2016, 112 participants provided analyzable data."
The study results were as follows:
"Consumption of magnesium chloride for 6 weeks resulted in a clinically significant net improvement in PHQ-9 scores of -6.0 points (CI -7.9, -4.2; P<0.001) and net improvement in Generalized Anxiety Disorders-7 scores of -4.5 points (CI -6.6, -2.4; P<0.001). Average adherence was 83% by pill count. The supplements were well tolerated and 61% of participants reported they would use magnesium in the future. Similar effects were observed regardless of age, gender, baseline severity of depression, baseline magnesium level, or use of antidepressant treatments. Effects were observed within two weeks. Magnesium is effective for mild-to-moderate depression in adults. It works quickly and is well tolerated without the need for close monitoring for toxicity."
For perspective, conventional antidepressant drugs are considering to generate an "adequate or complete treatment response" with a PHQ-9 score "decrease of 5 points or more from baseline." At this level of efficacy, their recommended action is: "Do not change treatment; conduct periodic follow-up." The magnesium's score of -6.0 therefore represents the height of success within conventional expectations for a complete response, which is sometimes termed "remission." In contradistinction, conventional antidepressant drugs result in nearly half of patients discontinuing treatment during the first month, usually due to their powerful and sometimes debilitating side effects.8
To summarize the main study outcomes:
There was a clinically significant improvement in both Depression and Anxiety scores.
61% of patients reported they would use magnesium in the future.
Similar effects occurred across age, gender, severity of depression, baseline magnesium levels, or use of antidepressant treatments.
Effects were observed within two weeks.
The study authors concluded:
"Magnesium is effective for mild-to-moderate depression in adults. It works quickly and is well tolerated without the need for close monitoring for toxicity."
Beyond Depression: Magnesium's Many Health Benefits and Where To Source It
Magnesium is a central player in your body's energy production, as its found within 300 enzymes in the human body, including within the biologically active form of ATP known as MG-ATP. In fact, there have been over 3,751 magnesium binding sites identified within human proteins, indicating that it's central nutritional importance has been greatly underappreciated.
Research relevant to magnesium has been accumulating for the past 40 years at a steady rate of approximately 2,000 new studies a year. Our database project has indexed well over 100 health benefits of magnesium thus far. For the sake of brevity, we will address seven key therapeutic applications for magnesium as follows:
Fibromyalgia: Not only is magnesium deficiency common in those diagnosed with fibromyalgia, 9,10 but relatively low doses of magnesium (50 mg), combined with malic acid in the form of magnesium malate, has been clinically demonstrated to improve pain and tenderness in those to which it was administered.11
Atrial Fibrillation: A number of studies now exist showing that magnesium supplementation reduce atrial fibrillation, either by itself, or in combination with conventional drug agents.12
Diabetes, Type 2: Magnesium deficiency is common in type 2 diabetics, at an incidence of 13.5 to 47.7% according to a 2007 study. 13 Research has also shown that type 2 diabetics with peripheral neuropathy and coronary artery disease have lower intracellular magnesium levels. 14 Oral magnesium supplementation has been shown to reduce plasma fasting glucose and raising HDL cholesterol in patients with type 2 diabetes.15 It has also been shown to improve insulin sensitivity and metabolic control in type 2 diabetic subjects.16
Premenstrual Syndrome: Magnesium deficiency has been observed in women affected by premenstrual syndrome.17 It is no surprise therefore that it has been found to alleviate premenstrual symptoms of fluid retention, 18 as well as broadly reducing associated symptoms by approximately 34% in women, aged 18-45, given 250 mg tablets for a 3-month observational period.20 When combined with B6, magnesium supplementation has been found to improve anxiety-related premenstrual symptoms.19
Cardiovascular Disease and Mortality: Low serum magnesium concentrations predict cardiovascular and all-cause mortality.21 There are a wide range of ways that magnesium may confer its protective effects. It may act like a calcium channel blocker,22it is hypotensive,23 it is antispasmodic (which may protect against coronary artery spasm),24 and anti-thrombotic.25 Also, the heart muscle cells are exceedingly dense in mitochondria (as high as 100 times more per cell than skeletal muscle), the "powerhouses" of the cell," which require adequate magnesium to produce ATP via the citric acid cycle.
Migraine Disorders: Blood magnesium levels have been found to be significantly lower in those who suffer from migraine attacks.26,27 A recent Journal of Neural Transmission article titled, "Why all migraine patients should be treated with magnesium," pointed out that routine blood tests do not accurately convey the true body magnesium stores since less than 2% is in the measurable, extracellular space, "67% is in the bone and 31% is located intracellularly."28The authors argued that since "routine blood tests are not indicative of magnesium status, empiric treatment with at least oral magnesium is warranted in all migraine sufferers." Indeed, oral magnesium supplementation has been found to reduce the number of headache days in children experiencing frequent migranous headaches,29and when combined with l-carnitine, is effective at reducing migraine frequency in adults, as well.30
Aging: While natural aging is a healthy process, accelerated aging has been noted to be a feature of magnesium deficiency,31especially evident in the context of long space-flight missions where low magnesium levels are associated with cardiovascular aging over 10 times faster than occurs on earth.32 Magnesium supplementation has been shown to reverse age-related neuroendocrine and sleep EEG changes in humans.33 One of the possible mechanisms behind magnesium deficiency associated aging is that magnesium is needed to stabilize DNA and promotes DNA replication. It is also involved in healing up of the ends of the chromosomes after they are divided in mitosis.34
It is quite amazing to consider the afformentioned side benefits of magnesium consumption or supplementation within the context of the well-known side effects of pharmaceutical approaches to symptom management of disease. On average, conventional drugs have 75 side effects associated with their use, including lethal ones (albeit sometimes rare). When considering magnesium's many side benefits and extremely low toxicity, clearly this fundamental mineral intervention (and dietary requirement) puts pharmaceutical approaches to depression to shame.
Best Sources of Magnesium In The Diet
The best source of magnesium is from food, and one way to identify magnesium-containing foods are those which are green, i.e. chlorophyll rich. Chlorophyll, which enable plants to capture solar energy and convert it into metabolic energy, has a magnesium atom at its center. Without magnesium, in fact, plants could not utilize the sun's light energy.
Magnesium, however, in its elemental form is colorless, and many foods that are not green contain it as well. The point is that when found complexed with food cofactors, it is absorbed and utilized more efficiently than in its elemental form, say, extracted from limestone in the form of magnesium oxide.
The following foods contain exceptionally high amounts of magnesium. The portions described are 100 grams, or a little over three ounces.
Rice bran, crude (781 mg)
Seaweed, agar, dried (770 mg)
Chives, freeze-dried (640 mg)
Spice, coriander leaf, dried (694 mg)
Seeds, pumpkin, dried (535 mg)
Cocoa, dry powder, unsweetened (499 mg)
Spices, basil, dried (422 mg)
Seeds, flaxseed (392 mg)
Spices, cumin seed (366 mg)
Nuts, brazilnuts, dried (376 mg)
Parsley, freeze-dried (372 mg)
Seeds, sesame meal (346 mg)
Nut, almond butter (303 mg)
Nuts, cashew nuts, roasted (273 mg)
Soy flour, defatted (290 mg)
Whey, sweet, dried (176 mg)
Bananas, dehydrated (108 mg)
Millet, puffed (106 mg)
Shallots, freeze-dried (104 mg)
Leeks, freeze-dried (156 mg)
Fish, salmon, raw (95 mg)
Onions, dehydrated flakes (92 mg)
Kale, scotch, raw (88 mg)
Fortunately, for those who need higher doses, or are not inclined to consume magnesium rich foods, there are supplemental forms commonly available on the market. Keep in mind, for those who wish to take advantage of the side benefit of magnesium therapy, namely, its stool softening and laxative properties, magnesium citrate or oxide will provide this additional feature.
For those looking to maximize absorption and bioavailability magnesium glycinate is ideal, as glycine is the smallest amino acid commonly found chelated to magnesium, and therefore highly absorbable.
Source:
https://wakeup-world.com/2019/04/29/magnesium-puts-psychiatric-drugs-to-shame-for-depression/
With the onset of the coronavirus pandemic, Japan is experiencing an unprecedented spike in suicides
At the start of the coronavirus pandemic, scientists warned that economic constraints could have serious mental health consequences.
"The secondary effects of social distancing can increase the risk of suicide," the researchers note in an April 10 article by the American Medical Association. "It is important to consider changes in various economic, psychosocial and health-related risk factors."
In fact, the researchers warned, forced isolation could be the "perfect storm" for suicide.
Seven months later, new evidence emerges that these researchers were right.
"Many more Japanese die from suicide, which is likely to be exacerbated by the economic and social impact of the pandemic, than from the COVID-19 disease itself," CBS News reported. "While Japan has dealt with its coronavirus epidemic much better than many other countries, keeping the death rate below 2,000 nationwide, preliminary statistics from the National Police Directorate show that in October alone, the number of suicides rose to 2,153, which means a rise in the fourth month. contract".
For years, the number of suicides in Japan has been declining. But the advent of COVID-19 and strict regulations to curb transmission of the virus have reversed that trend.
There were 2,153 suicides reported last month, up about 600 from the previous year, with the largest increase in women, with an 80 percent increase in suicide rates, according to CBS.
"We need to take a serious look at reality," said Katsunobu Kato, a top Japanese government official, adding that new efforts are underway to advise potential victims.
Unlike Japan, the United States has yet to release national suicide data. But anecdotal evidence suggests the United States may be fighting its own suicide epidemic.
Before the advent of the coronavirus, suicide was the tenth leading cause of death in America, claiming 42,000 to 49,000 lives annually in recent years. While we don't yet know what the casualties will be in 2020, polls show that more than half of Americans say they are mentally harmed during the pandemic, which has prompted widespread quarantine and social isolation to fight the virus.
Meanwhile, some localities report a sharp increase in the number of suicides. These include Dane County, Wisconsin, the second-largest county in the state, with youth suicide rates nearly doubling in 2020. The John Muir Medical Center, headquartered in Walnut Creek, California, has similarly reported an "unprecedented" spike in suicides in May.
"We have never seen such numbers in such a short period of time," Dr. Michael de Boisblanc told ABC affiliate. "I mean, we've seen more suicide attempts in the last four weeks than in a year."
We don't yet know what the final U.S. suicide rate will be, but the sad truth is that the U.S. may well see growth similar to Japan's.
The woman who died of cancer and came back from another dimension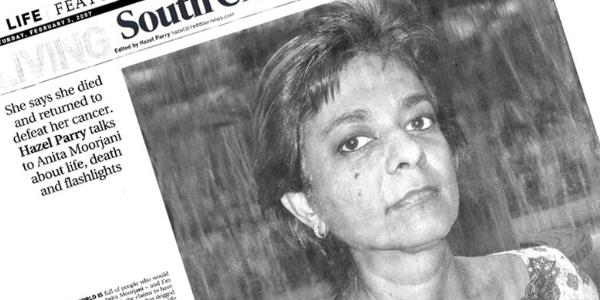 Anita Moorjani, experienced something that most of us will never experience. She was diagnosed with cancer, lived with it, died of it, then came back to life and returned home healthy.
Moorjani had been battling Hodgkin's lymphoma for four years when she woke up one morning and couldn't move at all. Her husband rushed her to the hospital and was diagnosed with grade 4B lymphoma. Her organs were shutting down, and doctors believed she had only 36 hours to live. She eventually passed out.
However, she was still aware of what was happening around her. She could hear her husband in the lobby and observe his conversations with the doctors. She could see her brother desperately board a plane in India so that he could come and see her one last time at a Hong Kong hospital. Besides, she realized something completely different.
"… I actually 'passed' into another dimension. I was overwhelmed by a feeling of complete love. I also felt extraordinary clarity about why I have cancer, why I came into this life at all, what role all members of my family played in my life in the general scheme of things and how life in general works. "
"The clarity and understanding I received in this state is almost indescribable. Words cannot describe the experience. I was in a place where I realized how much more there is that we can imagine in our three-dimensional world. "
"I realized what the gift of life was, and that I was surrounded by loving spiritual beings who were always around me, even when I didn't know it."
She died, then came back to life. And there were even more surprises. The cancer left her body and she left the hospital healthy. The doctors did not believe it.
"The doctors were very confused, but told me it must have been a quick reaction to chemotherapy. Since they themselves could not understand what was happening, they made me pass test after test, and I passed all this with honor.
Passing each test gave me even more options! I had a full body scan and since they couldn't believe they hadn't found anything, they made the radiologist do it again! "
Many people who have experienced near-death experiences describe something similar to what Murjani tells, but it seems that she traveled somewhere that many of us will never get until we change ourselves.
When you learn to love and appreciate yourself, you can experience a piece of heaven! In this video, Anita Moorjani talks about her experience of near death with lymphoma and how it helped her understand what our diseases can teach us and what really matters most in our lives.
Human biocomputer. Is it true that thought is material?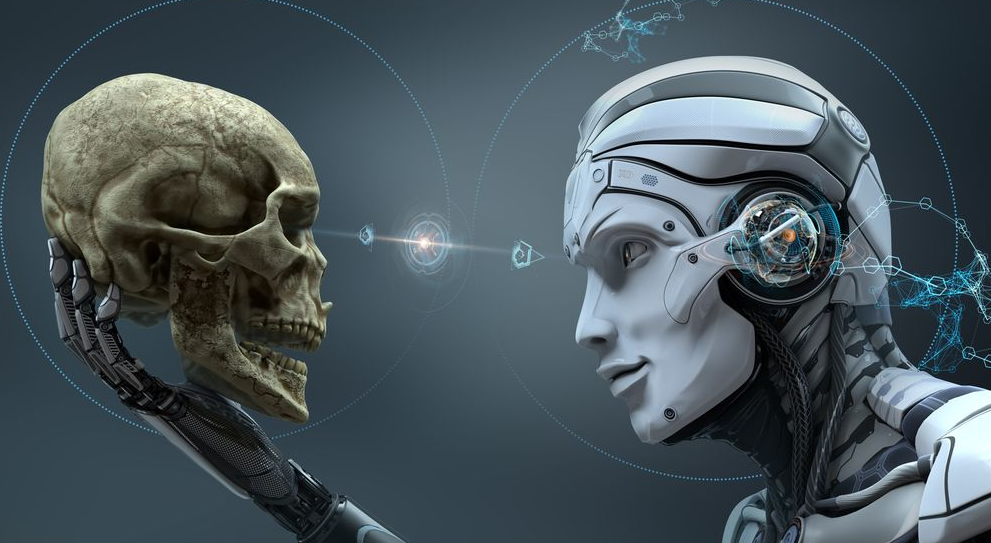 Recently there have been reports that American researchers have been able to calculate the weight of human thought. It ranges in their opinion, from 10 to 30 grams.
What is Consciousness?
Consciousness is our ability to think, reason, determine our attitude to reality. It reminds our muscles how to ride a bike or drive a car, tells us that we have a business meeting next Monday, and participates in many decisions. Consciousness can be imagined as a large organizer right in our head, in which we keep all the information we need.
But does consciousness belong to us? Scientist say that the brain is a kind of "being in being". It seems to live and act within us, but according to its own laws, unknown to us. There are thousands of documented cases from medical practice, when people live and retain their mental abilities with complete or partial absence of a brain or with complete cerebral hydrocephalus.
Such facts and evidence make scientists recognize the fact that consciousness exists independently of the brain. So, John Eccles, the largest neurophysiologist and Nobel Prize winner in medicine, believed that the psyche is not a function of the brain. Together with his colleague, neurosurgeon Wilder Penfield, who has performed more than 10,000 brain surgeries, Eccles wrote the book 'The Mystery of Man'. In it, the authors explicitly state that they have no doubt that a person is controlled by something outside his body.
Two more Nobel Prize winners, neurophysiologists David Hubel and Thorsten Wiesel, have repeatedly said in their speeches and scientific works: in order to assert the connection between the brain and consciousness, you need to understand what exactly reads and decodes the information that comes from the senses. However, as they emphasize, this is not yet possible.
A research team led by Dr. Sam Parnia conducted an experiment for 4.5 years with 2060 patients in 15 hospitals. Scientists have collected evidence that the human consciousness is still working, even if the rest of the body (including the brain) can already be considered dead.
"The brain, like any other organ of the human body, consists of cells and cannot think. However, it can work as a device that detects thoughts – like a television receiver, which first receives waves, and then converts them into sound and image ", – this was the conclusion of Sam Parnia.
A person can be compared to a biocomputer participating in the exchange of information on the "Internet" of the noosphere. The fact that our brain is a transceiver of electromagnetic signals is a reliable fact, but modern methods of registering them are not yet sensitive enough. And our consciousness is just an instrument that is given to us for the perception of this world. And his activity has a creative power.
Scientists from the Canadian Queens University conducted an experiment in which volunteers were seated in the center of a room and another person's gaze was periodically directed to the back of their heads. Approximately 95% of the subjects noted that they clearly felt the effect of the gaze on themselves as "passing pressure on the back of the head."
Can thought change reality?
Modern science has evidence that thought is material. With our thoughts, we create our own personal reality, which is formed on the basis of our beliefs and beliefs. And this reality can be changed. How? With the help of all the same thoughts!
American researcher in the field of neurophysiology and neuropsychology Joe Dispenza was one of the first to study the influence of consciousness on reality from a scientific point of view. It happened after the tragedy. Dispenza was hit by a car, doctors suggested that he fasten the damaged vertebrae with an implant, which could subsequently lead to lifelong pain. But only in this way, according to doctors, he could walk again. However, Dispenza decided to challenge traditional medicine and restore his health with the power of thought. Just 9 months later, he went again.
The key discovery made by this scientist is that the brain does not distinguish between real and imagined experiences. For example, Dispenza conducted such an experiment. Its members were divided into two groups. People from the first group pressed the spring mechanism with the same finger every day for an hour. People from the second only had to imagine that they were clicking. As a result, the fingers of the subjects from the first group strengthened by 30%, and from the second – by 22%. So, Joe Dispenza proved that for the brain and neurons there is not much difference between real and mental experience. This means that if we pay attention to negative thoughts, our brain perceives them as reality and causes corresponding changes in the body. For example, illness, fear, depression, outburst of aggression, etc.
How to rejuvenate with your imagination?
The idea that thoughts and emotions generated at the same time by several people can affect reality has been expressed for a long time. But this idea belonged more to the sphere of esotericism than science. In the 1990s, scientists at Princeton University decided to test it with an experiment.
They worked with a random number generator. It usually outputs roughly equal numbers of zeros and ones. During the experiments, the operators had to "inspire" the machine to produce more zeros or, conversely, ones. To do this, they intensely thought about the desired. And the results that the generator showed exceeded the probabilities. The experimenters also noticed that when two people participated in the experiment, their "influence" on the generator increased. However, the result looked more impressive if there was a strong emotional connection between the participants.
Imagination is one of the most dynamic human capabilities. In the UK, scientists have proven that the power of thought can even rejuvenate. In a study of volunteer participants, older men who had crossed the 70s, they were asked to change their way of thinking. They were asked to think and act as if each of them suddenly "dropped" 20 years.
The subjects followed the recommendations by changing their way of thinking, daily routine, and their usual activities. Less than a week later, the authors of the experiment noted the first changes, and they were physiological, and therefore easily amenable to elementary checks. In tests and analyzes, it was found that all participants who began to think and act like younger men had improved vision and hearing. Their joints became more flexible and coordination of movements improved. And these changes were by no means short-term: they were "entrenched" in those who, even after the end of the study, continued to think and act like a young man.
In conclusion, we will mention one more experiment, or rather, an interesting experience. A Chinese physicist, head of the department of Tsinghua University, Bohai Dui, once asked the students to whom he was lecturing to mentally wish him ill. This happened in a lecture. 300 people got down to business at once. Someone imagined terrible situations with the professor, someone inwardly swore at him. And what? The next day he was unable to go to work! The results of the blood test, which he donated for verification, were close to critical.
The professor was treated on the principle of "like like". This time, 300 students mentally wished him well. The scientist regained strength, the analyzes returned to normal. By the way, Bohai Dui later wrote a book on this topic. In it, he popularly explained that man is not the king of nature at all, but only an electromagnetic system.