Magnesium Puts Psychiatric Drugs to Shame for Depression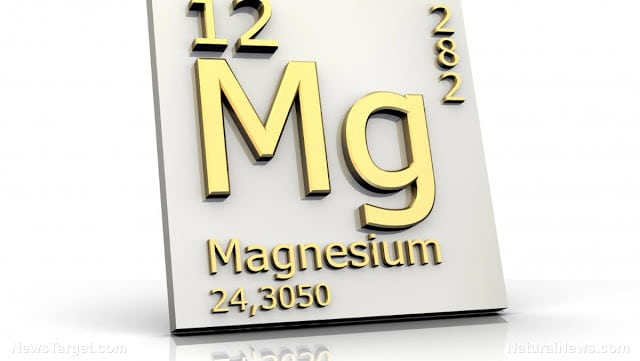 (Sayer Ji) A powerful clinical study shows that pennies worth of magnesium a day provides an effective, safe, affordable alternative to dangerous and relatively ineffective pharmaceutical antidepressants.
Depression is one of the most widely diagnosed conditions of our time, with over 3 million cases in the U.S. every year, and 350 million believed affected worldwide.1 Conventional medicine considers antidepressant drugs first-line treatments, including the newly approved injected postpartum drug costing $34,000 a treatment, to the tune of a 16 billion dollars in global sales by 2023. Despite their widespread use, these drugs are fraught with a battery of serious side effects, including suicidal ideation and completion — the last two things you would hope to see in a condition that already has suicidality as a co-morbidity. For this reason alone, natural, safe, and effective alternatives are needed more than ever before.
While research into natural alternatives for depression is growing daily — GreenMedInfo.com's Depression database contains 647 studies on over 100 natural substances that have been studied to prevent or treat depression — it is rare to find quality human clinical research on the topic published in well-respected journals. That's why a powerful study published in PLOS One titled, "Role of magnesium supplementation in the treatment of depression: A randomized clinical trial," is so promising. Not only is magnesium safe, affordable, and easily accessible, but according to this recent study, effective in treating mild-to moderate symptoms of depression.
While previous studies have looked at the association between magnesium and depression,2-7 this is the first placebo-controlled clinical study to evaluate whether the use of over-the-counter magnesium chloride (248 mg elemental magnesium a day for 6 weeks) improves symptoms of depression.
The study design was a follows:
" An open-label, blocked, randomized, cross-over trial was carried out in outpatient primary care clinics on 126 adults (mean age 52; 38% male) diagnosed with and currently experiencing mild-to-moderate symptoms with Patient Health Questionnaire-9 (PHQ-9) scores of 5–19. The intervention was 6 weeks of active treatment (248 mg of elemental magnesium per day) compared to 6 weeks of control (no treatment). Assessments of depression symptoms were completed at bi-weekly phone calls. The primary outcome was the net difference in the change in depression symptoms from baseline to the end of each treatment period. Secondary outcomes included changes in anxiety symptoms as well as adherence to the supplement regimen, appearance of adverse effects, and intention to use magnesium supplements in the future. Between June 2015 and May 2016, 112 participants provided analyzable data."
The study results were as follows:
"Consumption of magnesium chloride for 6 weeks resulted in a clinically significant net improvement in PHQ-9 scores of -6.0 points (CI -7.9, -4.2; P<0.001) and net improvement in Generalized Anxiety Disorders-7 scores of -4.5 points (CI -6.6, -2.4; P<0.001). Average adherence was 83% by pill count. The supplements were well tolerated and 61% of participants reported they would use magnesium in the future. Similar effects were observed regardless of age, gender, baseline severity of depression, baseline magnesium level, or use of antidepressant treatments. Effects were observed within two weeks. Magnesium is effective for mild-to-moderate depression in adults. It works quickly and is well tolerated without the need for close monitoring for toxicity."
For perspective, conventional antidepressant drugs are considering to generate an "adequate or complete treatment response" with a PHQ-9 score "decrease of 5 points or more from baseline." At this level of efficacy, their recommended action is: "Do not change treatment; conduct periodic follow-up." The magnesium's score of -6.0 therefore represents the height of success within conventional expectations for a complete response, which is sometimes termed "remission." In contradistinction, conventional antidepressant drugs result in nearly half of patients discontinuing treatment during the first month, usually due to their powerful and sometimes debilitating side effects.8
To summarize the main study outcomes:
There was a clinically significant improvement in both Depression and Anxiety scores.
61% of patients reported they would use magnesium in the future.
Similar effects occurred across age, gender, severity of depression, baseline magnesium levels, or use of antidepressant treatments.
Effects were observed within two weeks.
The study authors concluded:
"Magnesium is effective for mild-to-moderate depression in adults. It works quickly and is well tolerated without the need for close monitoring for toxicity."
Beyond Depression: Magnesium's Many Health Benefits and Where To Source It
Magnesium is a central player in your body's energy production, as its found within 300 enzymes in the human body, including within the biologically active form of ATP known as MG-ATP. In fact, there have been over 3,751 magnesium binding sites identified within human proteins, indicating that it's central nutritional importance has been greatly underappreciated.
Research relevant to magnesium has been accumulating for the past 40 years at a steady rate of approximately 2,000 new studies a year. Our database project has indexed well over 100 health benefits of magnesium thus far. For the sake of brevity, we will address seven key therapeutic applications for magnesium as follows:
Fibromyalgia: Not only is magnesium deficiency common in those diagnosed with fibromyalgia, 9,10 but relatively low doses of magnesium (50 mg), combined with malic acid in the form of magnesium malate, has been clinically demonstrated to improve pain and tenderness in those to which it was administered.11
Atrial Fibrillation: A number of studies now exist showing that magnesium supplementation reduce atrial fibrillation, either by itself, or in combination with conventional drug agents.12
Diabetes, Type 2: Magnesium deficiency is common in type 2 diabetics, at an incidence of 13.5 to 47.7% according to a 2007 study. 13 Research has also shown that type 2 diabetics with peripheral neuropathy and coronary artery disease have lower intracellular magnesium levels. 14 Oral magnesium supplementation has been shown to reduce plasma fasting glucose and raising HDL cholesterol in patients with type 2 diabetes.15 It has also been shown to improve insulin sensitivity and metabolic control in type 2 diabetic subjects.16
Premenstrual Syndrome: Magnesium deficiency has been observed in women affected by premenstrual syndrome.17 It is no surprise therefore that it has been found to alleviate premenstrual symptoms of fluid retention, 18 as well as broadly reducing associated symptoms by approximately 34% in women, aged 18-45, given 250 mg tablets for a 3-month observational period.20 When combined with B6, magnesium supplementation has been found to improve anxiety-related premenstrual symptoms.19
Cardiovascular Disease and Mortality: Low serum magnesium concentrations predict cardiovascular and all-cause mortality.21 There are a wide range of ways that magnesium may confer its protective effects. It may act like a calcium channel blocker,22it is hypotensive,23 it is antispasmodic (which may protect against coronary artery spasm),24 and anti-thrombotic.25 Also, the heart muscle cells are exceedingly dense in mitochondria (as high as 100 times more per cell than skeletal muscle), the "powerhouses" of the cell," which require adequate magnesium to produce ATP via the citric acid cycle.
Migraine Disorders: Blood magnesium levels have been found to be significantly lower in those who suffer from migraine attacks.26,27 A recent Journal of Neural Transmission article titled, "Why all migraine patients should be treated with magnesium," pointed out that routine blood tests do not accurately convey the true body magnesium stores since less than 2% is in the measurable, extracellular space, "67% is in the bone and 31% is located intracellularly."28The authors argued that since "routine blood tests are not indicative of magnesium status, empiric treatment with at least oral magnesium is warranted in all migraine sufferers." Indeed, oral magnesium supplementation has been found to reduce the number of headache days in children experiencing frequent migranous headaches,29and when combined with l-carnitine, is effective at reducing migraine frequency in adults, as well.30
Aging: While natural aging is a healthy process, accelerated aging has been noted to be a feature of magnesium deficiency,31especially evident in the context of long space-flight missions where low magnesium levels are associated with cardiovascular aging over 10 times faster than occurs on earth.32 Magnesium supplementation has been shown to reverse age-related neuroendocrine and sleep EEG changes in humans.33 One of the possible mechanisms behind magnesium deficiency associated aging is that magnesium is needed to stabilize DNA and promotes DNA replication. It is also involved in healing up of the ends of the chromosomes after they are divided in mitosis.34
It is quite amazing to consider the afformentioned side benefits of magnesium consumption or supplementation within the context of the well-known side effects of pharmaceutical approaches to symptom management of disease. On average, conventional drugs have 75 side effects associated with their use, including lethal ones (albeit sometimes rare). When considering magnesium's many side benefits and extremely low toxicity, clearly this fundamental mineral intervention (and dietary requirement) puts pharmaceutical approaches to depression to shame.
Best Sources of Magnesium In The Diet
The best source of magnesium is from food, and one way to identify magnesium-containing foods are those which are green, i.e. chlorophyll rich. Chlorophyll, which enable plants to capture solar energy and convert it into metabolic energy, has a magnesium atom at its center. Without magnesium, in fact, plants could not utilize the sun's light energy.
Magnesium, however, in its elemental form is colorless, and many foods that are not green contain it as well. The point is that when found complexed with food cofactors, it is absorbed and utilized more efficiently than in its elemental form, say, extracted from limestone in the form of magnesium oxide.
The following foods contain exceptionally high amounts of magnesium. The portions described are 100 grams, or a little over three ounces.
Rice bran, crude (781 mg)
Seaweed, agar, dried (770 mg)
Chives, freeze-dried (640 mg)
Spice, coriander leaf, dried (694 mg)
Seeds, pumpkin, dried (535 mg)
Cocoa, dry powder, unsweetened (499 mg)
Spices, basil, dried (422 mg)
Seeds, flaxseed (392 mg)
Spices, cumin seed (366 mg)
Nuts, brazilnuts, dried (376 mg)
Parsley, freeze-dried (372 mg)
Seeds, sesame meal (346 mg)
Nut, almond butter (303 mg)
Nuts, cashew nuts, roasted (273 mg)
Soy flour, defatted (290 mg)
Whey, sweet, dried (176 mg)
Bananas, dehydrated (108 mg)
Millet, puffed (106 mg)
Shallots, freeze-dried (104 mg)
Leeks, freeze-dried (156 mg)
Fish, salmon, raw (95 mg)
Onions, dehydrated flakes (92 mg)
Kale, scotch, raw (88 mg)
Fortunately, for those who need higher doses, or are not inclined to consume magnesium rich foods, there are supplemental forms commonly available on the market. Keep in mind, for those who wish to take advantage of the side benefit of magnesium therapy, namely, its stool softening and laxative properties, magnesium citrate or oxide will provide this additional feature.
For those looking to maximize absorption and bioavailability magnesium glycinate is ideal, as glycine is the smallest amino acid commonly found chelated to magnesium, and therefore highly absorbable.
Source:
https://wakeup-world.com/2019/04/29/magnesium-puts-psychiatric-drugs-to-shame-for-depression/
The Many Forms of Déjà Vu And Possible Scientific Explanations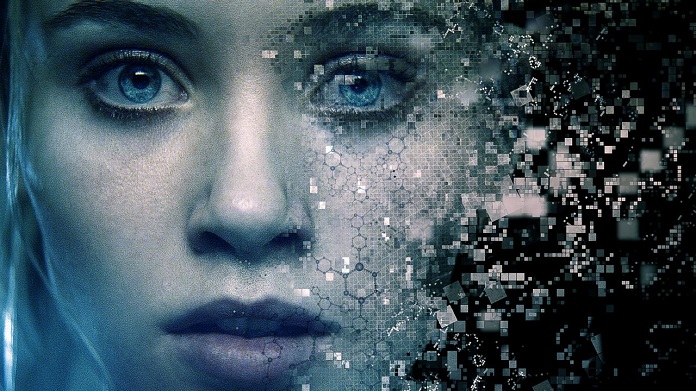 That eerie feeling of déjà vu is very common, though scientific explanation has far to go before it is able to fully explain this aspect of the human consciousness
Most people, at one point or another, have experienced a feeling of deja vu (French for "already seen"). Whether or not they even realized it at the time, or cared to give it a label, the situation is common: you recognize as familiar something which you know you've never seen before. An object, a person,a place, a scene, an event… it is a fairly common experience.
Perhaps in the minds of some people there is something seemingly "supernatural" or sinister and overly thought-provoking about the phenomenon of déjà vu. From a scientific perspective, however, this doesn't seem to be the case.
Different Types of Déjà Vu
Scientists who study mental phenomenon such as déjà vu have taken it upon themselves (as scientists so often do) to also classify some subcategories of the phenomenon. So, when you are experiencing déjà vu, you may actually be experiencing one of three varieties: Déjà vecu, déjà senti, or déjà visite.
Déjà vecu ("already lived through"), the most common form, occurs when there is a feeling involved in an experience – sort of an "I know that I've been here before" feeling.
Déjà senti ("already felt") is fully mental, without the reliance on the visual aspect of deja vu. The idea of having thoughts that you've already had before.
Déjà visite ("already visited") is perhaps the creepiest of them all. This is the one that gives little children nightmares – it is the uncanny knowledge of a person or place which has been previously unknown to the person. It is walking into a new building and knowing right where the bathroom is. Completely unexplainable, and rather rare. This is the one that is most often attributed to spiritual encounters, out of body experiences or ESP.
Possible Explanations for Déjà Vu
Most explanations agree that there is nothing strange happening in your brain when it plays these sorts of "tricks" on you, nor is there something physically wrong with you (at least nothing too important). It is just a feeling. It is your mind playing tricks on you.
This being said, there are a variety of explanations for déjà vu which do seem to be rather interesting (despite the fact that they avoid "conspiracy theories" and ESP and such things).
For instance, it has been shown that there is a link between one's mental health and the occurrence of déjà vu. People with mental disorders often see the world a little bit differently, and are prone to such mental abnormalities as the perception of déjà vu.
In addition, certain intoxicating substances also tend to lead to heightened déjà vu awareness, though this assertion doesn't seem particularly groundbreaking.
More interesting theories are those which deal with real, physical defects in the brain that might lead to déjà vu. Some have suggested (though with little evidence to back it up) that déjà vu might be caused by a delayed firing of neurons somewhere in the brain, inhibiting the message (or at least part of the message) for just a fraction of a second, causing the brain to process the same thought twice in quick succession.
For instance, if your two eyes both saw the same event, but for some reason the message took just a fraction longer to reach your brain from your left eye than it does from your right, there is a chance that your brain may process the same event twice, making you feel like you've already seen it, even if it was only a thousandth of a second earlier.
The Opposite of Deja Vu
Most people probably don't realize that Deja vu (in all of its forms) has an opposite as well. This is called Jamais Vu ("never seen"), and it is quite interesting as well. This is that odd experience wherein you walk into a place you are very familiar with, but have a momentary feeling that you have never been there before.
It is most often suffered by those with amnesia or mental deficiencies, but every once in a while it happens to the average Joe as well. There is a moment of near panic – and then you probably realize that you were just suffering from a momentary lapse of mental functions.
And so, those are the basics of deja vu. It is a phenomenon about which scientists still have much to learn, but which will hopefully be able to offer great insights into just how the complex mechanisms of the human brain truly work.
Reincarnation, Hypnosis, and How to Recall Past Lives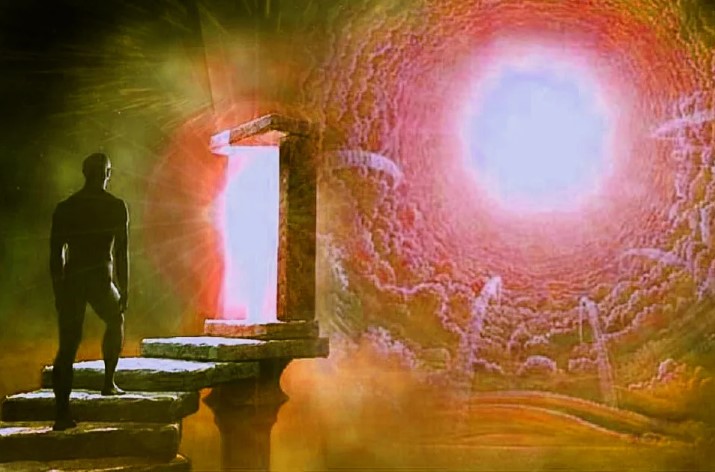 Reincarnation, like any idea based on faith, is difficult to prove but when studied in depth seems to offer many answers to the questions people have.
Basically, the theory of Reincarnation is that the soul, to use a term all are familiar with, survives the death of the body and in some future time returns as a newborn to live again.
This can happen over and over again with the soul having new experiences and learning new things with each life. The end result is the subject of many interpretations, some believe that as the soul matures it will eventually reach a plane of existence some call Nirvana, or become one with the universe or with God.
Karma
The concept is as ancient as any other belief on this planet. The Egyptians, Greeks and Romans all believed in some form of rebirth as do those of the Hindu faith. Today the theory is accepted by many primarily because it seems to make sense. The reasoning that something happens because "God wills it" may be comforting to some but not to others.
Reincarnationists believe that everything happens for a reason. Bad things happen to good people because at some time in a past life perhaps they inflicted some pain or suffering upon someone and are now having it inflicted upon them so that they can understand and learn from the experience.
This is known as karma and has the same result as the Christian ideal, "Do unto others and you would have others do unto you." A person's behavior in a former life dictates the higher or lower form one will take in their next life.
Phobias and Déjà vu
A belief in past lives can help explain many things. Why does a child, with no experience, wake up screaming in the middle of the night for no apparent reason? Are they recalling an experience from a past life? Why do people have phobias? Does one have an unreasoning fear of flying because they were once killed in a plane crash? Do heights terrify someone because they once fell to their death?
These are just some of the few theories associated with past lives: some believe that past life experiences can be responsible for development of phobias in the current life.
How many people have had the feeling that they had been somewhere before even though they know full well they never have been? There are many documented cases of people how go on vacation to a place they have never been to and yet know more about it that they should be able to know.
Why is it that you can take an instant dislike to someone you have never met before? Or perhaps you did meet them in a different incarnation in a different life and for whatever reason grew to hate them.
Some believe that this phenomenon is the result of experiences from past lives.
Past Lives
In most cases, it's believed that people recall little or nothing of past lives; many also believe that this is as it should be for learning experiences would be colored if one had that knowledge.
It is thought that the people furthest along in their quest to the end experience are those with the strongest beliefs on reincarnation. Those just beginning the journey reject the theory outright.
Regressive Hypnosis
Much has been written about using hypnosis as a tool to delve into past lives. Many things about the subconscious are still not understood and the recalling of memories from past lives is amongst those in question.
A past life regression is a way to tap into the subconscious mind in order to retrieve memories of past lives. One of the most common ways this is done is with a past life therapist through use of hypnosis.
What Happens During A Past Life Regression?
Initially, the goal is to place a person in a totally relaxed state. This would mean sitting or laying in a comfortable position and then beginning to take some deep, relaxing breaths. Next, the past life regressionist will begin a guided, visualization process in which the person will be instructed to picture a particular scene in their mind.
This could involve descending a set of stairs, with each step allowing the individual to become more and more relaxed.
Another visualization technique involves being in some type of room or building with a series of doors, with each door representing a past life. Different therapists use different techniques.
At this point, the key is to enable a person to be relaxed enough to access memories of past lives from their subconscious mind. It is important to note that even though a person is placed under hypnosis, that individual is still completely aware of everything around them.
Once the person begins to explore a past life the therapist may ask some questions to help determine what sex a person was, where the individual lived, the type of clothing they wore, what they did for a living, and what their family was like. Some people are able to recall memories quite easily, while others may only remember a small amount of information.
Benefits Of Recalling Past Lives
Outside of curiosity or looking for proof that reincarnation exists, there are some true benefits that can come from past life regression. For example, some people have deep fears or phobias without any apparent cause.
Exploring a past life can reveal the reason for those fears. Perhaps a person has a fear of water even though they've never had any bad experiences associated with water.
During a past life regression that person could recall drowning in a past life. Although that memory isn't in the conscious mind, it still exists in the subconscious mind and the fear of drowning bleeds over into the conscious mind. Once the individual is able to get to the root of the fear and understand it, the fear goes away in many cases.
Recalling past lives can also help a person have a better understanding of particular relationships within a current lifetime. It is believed that certain groups of souls incarnate together over different lifetimes.
While in this lifetime it may make no sense why a person is so against a certain family member, particularly because that family member has never done anything malicious to that individual, during a past life regression, that person might recall knowing the family member in the past whereas the family member was cruel or abusive to the individual.
How To Find A Past Life Regressionist
Check to see if there are any hypnosis centers in your area. If so, be sure there is a certified therapist trained in past life regression. A metaphysical bookstore might be able to recommend a therapist. Of course, an internet search should be able to reveal therapists in or around the area.
When seeking a professional to help with past life regression, it's important to distinguish between a therapist who will place you under hypnosis and a psychic who will psychically tell you about past lives.
A past life regression can be interesting and informative. Sometimes, a person can become emotional while recalling certain memories. It's worthy to note that nothing can hurt you while under hypnosis.
Whatever has happened in the past remains in the past and for most people, while recalling memories, it's like watching the action take place on a movie screen. For those who believe in reincarnation, being regressed is like opening a window to the past.
The Social Engineering of the Meaning of Life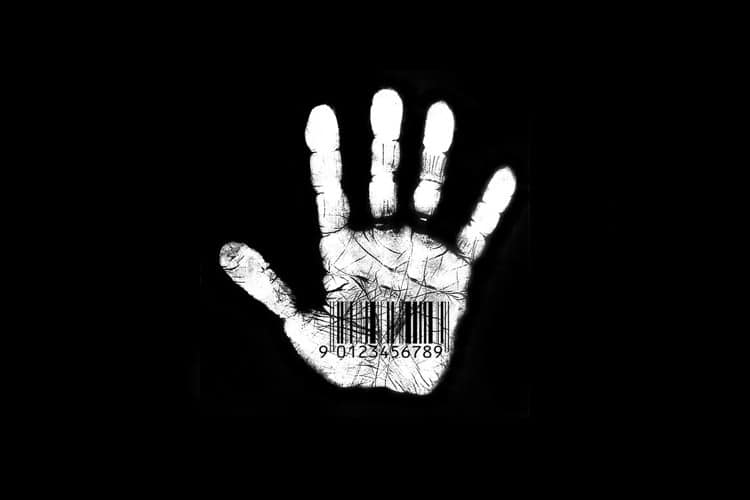 Patrick J. Herbert, Patrick Herbert
Waking Times
We have been fed lies by a system designed to enslave us since birth. It uses deception as its primary means to accomplish this, and it involves institutions that we have been told to trust unconditionally. It is multi-faceted, multi-layered, and its primary means of perpetuating itself is through purposefully designed indoctrination through education. Logic and critical thinking are, by design, removed from the equation. This guarantees that we will only learn what they want us to learn, and think how they want us to think.
In detail, this system can be best described by the adage "garbage in, garbage out". When the foundation from which a society derives itself is built upon lies, it is an absolute guarantee that the lies will permeate every aspect of that society. Over time, those lies begin to appear as unquestionable truths, and are committed as such in the knowledge base that subsequent generations are taught from.