Magnesium Puts Psychiatric Drugs to Shame for Depression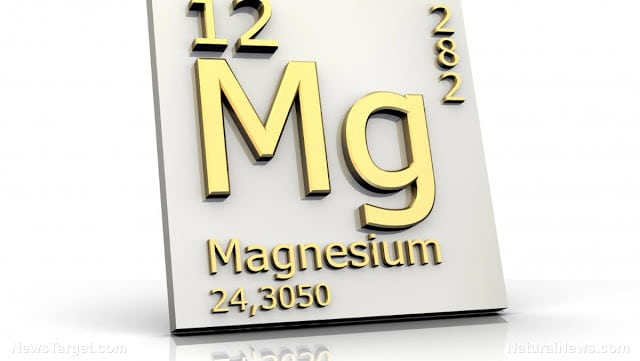 (Sayer Ji) A powerful clinical study shows that pennies worth of magnesium a day provides an effective, safe, affordable alternative to dangerous and relatively ineffective pharmaceutical antidepressants.
Depression is one of the most widely diagnosed conditions of our time, with over 3 million cases in the U.S. every year, and 350 million believed affected worldwide.1 Conventional medicine considers antidepressant drugs first-line treatments, including the newly approved injected postpartum drug costing $34,000 a treatment, to the tune of a 16 billion dollars in global sales by 2023. Despite their widespread use, these drugs are fraught with a battery of serious side effects, including suicidal ideation and completion — the last two things you would hope to see in a condition that already has suicidality as a co-morbidity. For this reason alone, natural, safe, and effective alternatives are needed more than ever before.
While research into natural alternatives for depression is growing daily — GreenMedInfo.com's Depression database contains 647 studies on over 100 natural substances that have been studied to prevent or treat depression — it is rare to find quality human clinical research on the topic published in well-respected journals. That's why a powerful study published in PLOS One titled, "Role of magnesium supplementation in the treatment of depression: A randomized clinical trial," is so promising. Not only is magnesium safe, affordable, and easily accessible, but according to this recent study, effective in treating mild-to moderate symptoms of depression.
While previous studies have looked at the association between magnesium and depression,2-7 this is the first placebo-controlled clinical study to evaluate whether the use of over-the-counter magnesium chloride (248 mg elemental magnesium a day for 6 weeks) improves symptoms of depression.
The study design was a follows:
" An open-label, blocked, randomized, cross-over trial was carried out in outpatient primary care clinics on 126 adults (mean age 52; 38% male) diagnosed with and currently experiencing mild-to-moderate symptoms with Patient Health Questionnaire-9 (PHQ-9) scores of 5–19. The intervention was 6 weeks of active treatment (248 mg of elemental magnesium per day) compared to 6 weeks of control (no treatment). Assessments of depression symptoms were completed at bi-weekly phone calls. The primary outcome was the net difference in the change in depression symptoms from baseline to the end of each treatment period. Secondary outcomes included changes in anxiety symptoms as well as adherence to the supplement regimen, appearance of adverse effects, and intention to use magnesium supplements in the future. Between June 2015 and May 2016, 112 participants provided analyzable data."
The study results were as follows:
"Consumption of magnesium chloride for 6 weeks resulted in a clinically significant net improvement in PHQ-9 scores of -6.0 points (CI -7.9, -4.2; P<0.001) and net improvement in Generalized Anxiety Disorders-7 scores of -4.5 points (CI -6.6, -2.4; P<0.001). Average adherence was 83% by pill count. The supplements were well tolerated and 61% of participants reported they would use magnesium in the future. Similar effects were observed regardless of age, gender, baseline severity of depression, baseline magnesium level, or use of antidepressant treatments. Effects were observed within two weeks. Magnesium is effective for mild-to-moderate depression in adults. It works quickly and is well tolerated without the need for close monitoring for toxicity."
For perspective, conventional antidepressant drugs are considering to generate an "adequate or complete treatment response" with a PHQ-9 score "decrease of 5 points or more from baseline." At this level of efficacy, their recommended action is: "Do not change treatment; conduct periodic follow-up." The magnesium's score of -6.0 therefore represents the height of success within conventional expectations for a complete response, which is sometimes termed "remission." In contradistinction, conventional antidepressant drugs result in nearly half of patients discontinuing treatment during the first month, usually due to their powerful and sometimes debilitating side effects.8
To summarize the main study outcomes:
There was a clinically significant improvement in both Depression and Anxiety scores.
61% of patients reported they would use magnesium in the future.
Similar effects occurred across age, gender, severity of depression, baseline magnesium levels, or use of antidepressant treatments.
Effects were observed within two weeks.
The study authors concluded:
"Magnesium is effective for mild-to-moderate depression in adults. It works quickly and is well tolerated without the need for close monitoring for toxicity."
Beyond Depression: Magnesium's Many Health Benefits and Where To Source It
Magnesium is a central player in your body's energy production, as its found within 300 enzymes in the human body, including within the biologically active form of ATP known as MG-ATP. In fact, there have been over 3,751 magnesium binding sites identified within human proteins, indicating that it's central nutritional importance has been greatly underappreciated.
Research relevant to magnesium has been accumulating for the past 40 years at a steady rate of approximately 2,000 new studies a year. Our database project has indexed well over 100 health benefits of magnesium thus far. For the sake of brevity, we will address seven key therapeutic applications for magnesium as follows:
Fibromyalgia: Not only is magnesium deficiency common in those diagnosed with fibromyalgia, 9,10 but relatively low doses of magnesium (50 mg), combined with malic acid in the form of magnesium malate, has been clinically demonstrated to improve pain and tenderness in those to which it was administered.11
Atrial Fibrillation: A number of studies now exist showing that magnesium supplementation reduce atrial fibrillation, either by itself, or in combination with conventional drug agents.12
Diabetes, Type 2: Magnesium deficiency is common in type 2 diabetics, at an incidence of 13.5 to 47.7% according to a 2007 study. 13 Research has also shown that type 2 diabetics with peripheral neuropathy and coronary artery disease have lower intracellular magnesium levels. 14 Oral magnesium supplementation has been shown to reduce plasma fasting glucose and raising HDL cholesterol in patients with type 2 diabetes.15 It has also been shown to improve insulin sensitivity and metabolic control in type 2 diabetic subjects.16
Premenstrual Syndrome: Magnesium deficiency has been observed in women affected by premenstrual syndrome.17 It is no surprise therefore that it has been found to alleviate premenstrual symptoms of fluid retention, 18 as well as broadly reducing associated symptoms by approximately 34% in women, aged 18-45, given 250 mg tablets for a 3-month observational period.20 When combined with B6, magnesium supplementation has been found to improve anxiety-related premenstrual symptoms.19
Cardiovascular Disease and Mortality: Low serum magnesium concentrations predict cardiovascular and all-cause mortality.21 There are a wide range of ways that magnesium may confer its protective effects. It may act like a calcium channel blocker,22it is hypotensive,23 it is antispasmodic (which may protect against coronary artery spasm),24 and anti-thrombotic.25 Also, the heart muscle cells are exceedingly dense in mitochondria (as high as 100 times more per cell than skeletal muscle), the "powerhouses" of the cell," which require adequate magnesium to produce ATP via the citric acid cycle.
Migraine Disorders: Blood magnesium levels have been found to be significantly lower in those who suffer from migraine attacks.26,27 A recent Journal of Neural Transmission article titled, "Why all migraine patients should be treated with magnesium," pointed out that routine blood tests do not accurately convey the true body magnesium stores since less than 2% is in the measurable, extracellular space, "67% is in the bone and 31% is located intracellularly."28The authors argued that since "routine blood tests are not indicative of magnesium status, empiric treatment with at least oral magnesium is warranted in all migraine sufferers." Indeed, oral magnesium supplementation has been found to reduce the number of headache days in children experiencing frequent migranous headaches,29and when combined with l-carnitine, is effective at reducing migraine frequency in adults, as well.30
Aging: While natural aging is a healthy process, accelerated aging has been noted to be a feature of magnesium deficiency,31especially evident in the context of long space-flight missions where low magnesium levels are associated with cardiovascular aging over 10 times faster than occurs on earth.32 Magnesium supplementation has been shown to reverse age-related neuroendocrine and sleep EEG changes in humans.33 One of the possible mechanisms behind magnesium deficiency associated aging is that magnesium is needed to stabilize DNA and promotes DNA replication. It is also involved in healing up of the ends of the chromosomes after they are divided in mitosis.34
It is quite amazing to consider the afformentioned side benefits of magnesium consumption or supplementation within the context of the well-known side effects of pharmaceutical approaches to symptom management of disease. On average, conventional drugs have 75 side effects associated with their use, including lethal ones (albeit sometimes rare). When considering magnesium's many side benefits and extremely low toxicity, clearly this fundamental mineral intervention (and dietary requirement) puts pharmaceutical approaches to depression to shame.
Best Sources of Magnesium In The Diet
The best source of magnesium is from food, and one way to identify magnesium-containing foods are those which are green, i.e. chlorophyll rich. Chlorophyll, which enable plants to capture solar energy and convert it into metabolic energy, has a magnesium atom at its center. Without magnesium, in fact, plants could not utilize the sun's light energy.
Magnesium, however, in its elemental form is colorless, and many foods that are not green contain it as well. The point is that when found complexed with food cofactors, it is absorbed and utilized more efficiently than in its elemental form, say, extracted from limestone in the form of magnesium oxide.
The following foods contain exceptionally high amounts of magnesium. The portions described are 100 grams, or a little over three ounces.
Rice bran, crude (781 mg)
Seaweed, agar, dried (770 mg)
Chives, freeze-dried (640 mg)
Spice, coriander leaf, dried (694 mg)
Seeds, pumpkin, dried (535 mg)
Cocoa, dry powder, unsweetened (499 mg)
Spices, basil, dried (422 mg)
Seeds, flaxseed (392 mg)
Spices, cumin seed (366 mg)
Nuts, brazilnuts, dried (376 mg)
Parsley, freeze-dried (372 mg)
Seeds, sesame meal (346 mg)
Nut, almond butter (303 mg)
Nuts, cashew nuts, roasted (273 mg)
Soy flour, defatted (290 mg)
Whey, sweet, dried (176 mg)
Bananas, dehydrated (108 mg)
Millet, puffed (106 mg)
Shallots, freeze-dried (104 mg)
Leeks, freeze-dried (156 mg)
Fish, salmon, raw (95 mg)
Onions, dehydrated flakes (92 mg)
Kale, scotch, raw (88 mg)
Fortunately, for those who need higher doses, or are not inclined to consume magnesium rich foods, there are supplemental forms commonly available on the market. Keep in mind, for those who wish to take advantage of the side benefit of magnesium therapy, namely, its stool softening and laxative properties, magnesium citrate or oxide will provide this additional feature.
For those looking to maximize absorption and bioavailability magnesium glycinate is ideal, as glycine is the smallest amino acid commonly found chelated to magnesium, and therefore highly absorbable.
Source:
https://wakeup-world.com/2019/04/29/magnesium-puts-psychiatric-drugs-to-shame-for-depression/
Signs that nature has rewarded you with clairvoyance
Many of us think that clairvoyants are some special people whom nature has endowed with supernatural powers. In fact, clairvoyance or the ability to read information through the senses is a talent that is inherent in many people. They just don't even suspect about it.
Each person has the innate ability to perceive information from the outside in a variety of ways. That is why children (and even animals) often understand and see what is hidden from our eyes. By adolescence, we gradually lose this gift. This is mainly due to the influence of society and the ridicule of friends who claim that excessive sensitivity is the lot of weaklings and dreamers. Often such people are even considered insane, because they prefer to simply forget about the innate gift.
The most famous way to see and understand more than the rest is clairvoyance. However, there are other ways of perceiving information, such as clairaudience (when you clearly hear what is hidden from others) or even clarity (when you know something for sure, although you cannot explain why). By the way, clairaudience is often combined with such a gift as clairvoyance.
How do you know if you are clairvoyant?
We suggest you familiarize yourself with the signs that somehow indicate that nature has rewarded you more than others. Or you managed to save this gift and didn't lose it as you grow older.
1. You are very susceptible to feelings.  The fact that other people do not even pay attention or pass by, disturbs and worries you. And – for a very long time it does not let go. You constantly mentally address this, scroll, ponder. Negative emotions just tear you apart, so often think through situations that others do not even think about.
2. You are very selective about who you spend time with, whom you let into your life. There are only a few friends and acquaintances, next to whom you feel comfortable, not squeezed out and exhausted.
3. You somehow in an unthinkable way instantly see and understand the root of the problems of other people. They often come to you for light in difficult situations and you are even called their personal psychotherapist. How do you succeed – you yourself do not know.
4. You are simply fascinated by various ancient and historical things, symbols. When you visit such places, you feel an incomprehensible connection and delight from this unity. Most likely, this is due to the fact that you feel different layers and energies that have been preserved on the territory of ancient civilizations and settlements.
5. You have an extraordinary ability to empathize, and to such an extent that you literally "get used to" the consciousness of other people. Often even those with whom you disagree or who have harmed you in the past. This helps not only to feel and understand, but also to be healed.
6. Despite the fact that there are not many really close people around you, you are a social "moth".  Every flower in the meadow and every person on the way are glad to see you. You fascinate everyone, everyone loves you, although you are not trying to please anyone. This is due to the fact that you intuitively understand what wave a person is tuning in to.
7. You have to struggle all your life with your emotions, which often cover you like an avalanche. Therefore, you had to learn not to let the feelings swallow you whole, which is often quite difficult.
8. You are very uncomfortable in places where there are too many people or things.  Therefore, you gravitate to open and free space. This is because you are very sensitive to a wide variety of vibrations (and negative ones as well), which means you suffer from bad energy.
9. You are not only a deeply sensitive person, but also a real thinker.  Whether you want it or not, but constantly wondering why certain things happen, and most importantly why.
10. You are probably using your clairaudience along with your clairvoyance: as soon as you catch some kind of obscure vibration of a person, place or phenomenon, you immediately turn your thinking on. Your goal is to understand what is really happening, to get to the bottom of the root causes.
Quantum theory of biocentrism: The soul returns to another universe after the death of the physical body
Quantum theory and biocentrism is a very interesting field of science. With its help it is possible to prove not only the controversial idea of ​​the existence of the soul, but also the relocation of consciousness to another place after the death of a person.
According to scientists, the structure of the Universe where we live, its laws and forces, constants, in fact, contains a fine-tuning for life. This implies the presence of intelligence of a previous meaning, in the sense that the "souls" of dead people live in the quantum dimension for an indefinitely long time.
Like all scientists curious in nature, Dr. Lanza became interested in physics, quantum mechanics, and astrophysics. An interesting mixture of interests gave rise to a new theory of biocentrism. According to today's popular hypothesis, life and consciousness are fundamental parts of the universe.
The book of the theory of biocentrism: "How life and consciousness are keys to understanding the nature of the Universe", published in the USA, has stirred up the topic of discussion "life after death". The author of the book, Dr. Robert Lanza, a respected scientist, says: life does not end after the death of the body, and eternity can go on.
Consciousness: Beyond Time and Space
Lanza is an expert in the field of regenerative medicine and the scientific director of Advanced Cell Technology Company. The scientist is well known in the field of stem cell research, including a number of successful experiments on the cloning of endangered rare species of animals.
Not so long ago, the professor turned to the theory of biocentrism, to the very idea that death simply does not exist. Death is an illusion that arises exclusively in the minds of people. It exists because people identify with their bodies, naively believing that consciousness also perishes with the deceased body.
In fact, consciousness exists outside the limits of time and space. Consciousness (the soul – as we are used to) can be located anywhere: both in the human body and outside the body. The theory is in good agreement with the basic tenets of quantum mechanics, according to which a certain particle can be present at any place and time. Any event can occur in several, or rather countless, options.
Robert Lanza believes that multiple universes can exist simultaneously. These worlds contain several ways of possible scenarios of what is happening. In one universe, the body may have died, in another it continues to exist, in the next, consciousness moves to the first universe, for example.
The foregoing suggests that a dead person, during the journey of the "soul" through the "tunnel", finds himself in the world where he once lived, and will now be alive again. And so on through the worlds, up to infinity. So death in one world means birth in another, as, incidentally, people believed before the theory of biocentrism.
Multiple Worlds. Parallel universes
The hope of continuing life in parallel worlds, and even with full "awareness" is an extremely contradictory idea, but it has many involuntary supporters – not only "mere mortals" want to live forever, but also some venerable scientists. Physicists and astrophysicists tend to agree with the existence of parallel worlds, suggesting the possibility of multiple universes, known as multiverse theories.
Science fiction writer Herbert Wells, revealed to society a wonderful concept of life in the story "The Door in the Wall". Hugh Everett supported the idea in his thesis at Princeton University. It is basically said that at any given point in time, the universe is divided into countless similar options. And already at the next moment, the "newborn" universes multiply in this way.
For example, you can be present in some worlds at the same time: in one reading this article you consider the idea complete stupidity, and in the other you readily support the theory of parallel worlds! – Really great? Although according to another theory, the inhabitants of parallel universes will never meet, which of course is depressing.
The initial factor for creating multiplying worlds is our own actions, Everett explained. When we make a certain choice, one universe instantly breaks up into two different versions.
In 1980, Andrei Linde, then a scientist at the Lebedev Physical Institute in Russia, developed the theory of multiple universes (now a professor at Stanford University). According to Linde:
Space consists of many spheres that form new spheres, and those, in turn, form spheres in even greater numbers, and so on to infinity! In the universe, they are separated from each other, and do not know about the existence of each other. But they are parts of one physical universe.
It is an amazing fact that our Universe is not the only one confirmed by data obtained from the Planck space telescope. Using the data, scientists created an accurate map of the microwave background, observing the so-called "relict radiation" left over from the moment our Universe appeared. They also found that the Universe has many anomalies, including those represented by black holes and wide gaps in space.
Theoretical physicist Laura Mersini of the University of North Carolina claims that microwave anomalies exist due to the fact that our Universe is influenced by neighboring universes. Both holes and gaps are a direct result of contact with a number of existing worlds.
Quantum worlds
Thus, evaluating all of the above, an understanding comes that there is an abundance of places or other universes where our soul can settle after the death of the body, in accordance with the theory of neo-biocentrism. But does the soul really exist? After all, all these theories border on a miracle, the true magic of the Creator of the worlds.
Professor Hameroff of Arizona State University has no doubt about the existence of an eternal soul. Last year, he announced evidence that consciousness did not die after the death of the physical body.
According to Hameroff, the human brain is an ideal quantum computer, and the soul / consciousness is information stored on a quantum level. After the death of the body, quantum information migrates to the Universe, where the soul exists indefinitely. In turn, Lanza proves that the soul migrates to another universe. This is the main difference in theories, similar in claim to eternal life.
Roger Penrose, a well-known British physicist and mathematician at Oxford, supports this theory and claims to have found traces of contact with other universes. Together, scientists are developing a quantum theory to explain the phenomenon of consciousness.
They believe that they have found carriers of consciousness, elements that accumulate information throughout life. These elements are located inside neuronal microtubules, which were previously assigned the role of a transport line inside a living cell. Based on their structure, microtubules are best suited to work as carriers of quantum properties within the brain, scientists say.
A "vault" is capable of holding a quantum state for a long time, that is, microtubular structures can function as elements of a quantum computer. And accordingly, after the death of a person, the information does not disappear, but for nothing that, being in a quantum state, "flows" into the universe.
The further fate of the "soul" according to one version lives in this state forever, exploring the environment, or again goes to the world of the living, according to another theory.
Can I stop seeing nightmares?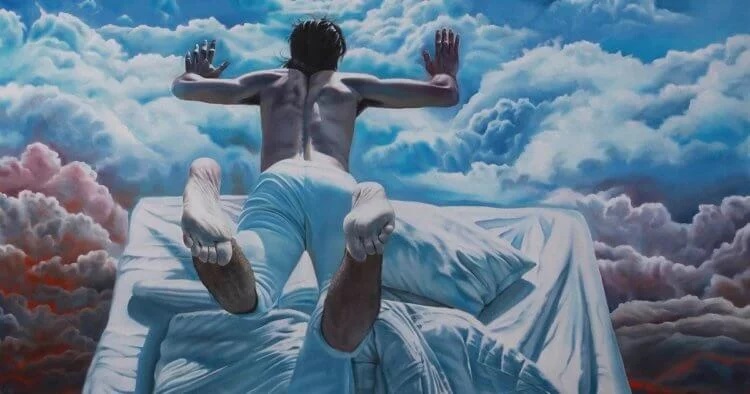 Waking up in the middle of the night from nightmare episodes, the plot of which would be envied by the best screenwriters and writers in the style of horror, we are relieved to realize that what was seen was just a dream.
Nevertheless, the body needs time in order for the heart rate to normalize, and the whole body to release a trembling numbness, sometimes reaching sleep paralysis. Considering how frightening and unpleasant nightmares can be, experts are interested in the possibility of preventing them, including a complete "shutdown". Despite the fact that not much research has been carried out in this area, scientists suggest that people who know the techniques of lucid dreams can answer this question.
Why do we see nightmares?
Experts are convinced that nightmares are part of human experience and represent some kind of interpretation of experienced stress and psychological stress, even though in most cases children from 7 to 10 years are exposed to it. Doctors do not consider rare nightmares a pathology, but if disturbing dreams happen too often, they can significantly affect the upcoming day and the life of a person as a whole. Frequent nightmares can be a symptom of a psychological disorder that could be caused by extreme stress, trauma or certain types of drugs.
Despite previous sleep studies, nightmares still remain only partially understood. At the moment, it is known that often nightmares are dreams of REM sleep phase or in the so-called REM phase, which is characterized by rapid eye movement and increased brain activity. It was found that at the time when a person is in the phase of REM sleep, his brain is almost as active as in the wakeful phase.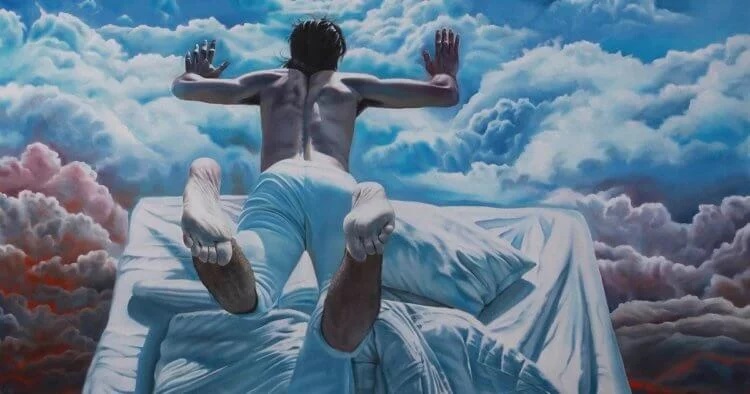 Can nightmares be prevented?
According to an article published on the portal livescience.com, Japanese scientists have confirmed the existence of conscious dreaming and continue to conduct research on their study. For a lucid dream, it is customary to consider those dreams in which a person is fully aware of his condition and can even, to some extent, control the content of night vision, as well as leave it. Experts attribute "lucid dreaming" to a borderline state that lies between the REM and Wake phase.
Despite the fact that medical practice for the development of conscious consciousness is not yet used by doctors, some experts have already developed several methods for their development. For example, research results published in 2019 in the journal Frontiers in Psychology confirm the positive consequences for people suffering from constant nightmares after applying such an unusual therapy in a dream.
According to one of the methods, a person suffering from nightmares needs to set an alarm 30 minutes earlier than he usually wakes up, conduct his daily morning routines, and then go to bed again. According to experts, an awakening and a break between sleep, can help the human brain go to the intermediate stage between the phase of REM sleep and wakefulness.
According to experts, it is the intermediate phase that makes it possible to control a dream, and subsequently prevent nightmares, since brain activity in this phase of sleep allows a person to distinguish reality from dreams. Experts also note that lucid dreaming is only one of the methods to prevent nightmares, although they do not give guarantees of their complete deliverance.