Madagascar's mysterious little people
There are plenty of reports of enormous hairy hominids from all over the world, and indeed they seem to be a phenomenon that spans across cultures. Yet equally as curious and bizarre are the stories of smaller, miniature versions of these man-like beasts. One place that has long has a tradition of curious little forest people is the island nation of Madagascar, which is a majestic land full of spectacular mysteries both known and unknown.
Located in the Indian Ocean off the coast of East Africa lies the island nation of Madagascar, or officially the Republic of Madagascar. The main island is the fourth largest island in the world, and broke off from the Indian peninsula approximately 88 million years ago, after which the flora and fauna went on to evolve in complete isolation. It is due to this unique geological history that the island has a wealthy abundance of completely unique species and ecosystems seen nowhere else on Earth, with many more thought to remain undocumented. Considering this remote isolation, the swaths of pristine, uncharted wilderness, such a plethora of unique wildlife, and the strong possibility of lost, unidentified species, it should come as no surprise that Madagascar also has its share of bizarre and elusive mystery monsters.
One of the more intriguing of Madagascar's alleged strange denizens is a creature most commonly known as the Kalanoro, which is said to roam isolated pockets of rain forest and lurk in dark caverns all over the country. Known by a myriad of other names depending on the local tribe, such as the Kotoky or Vazimba, these odd beings are said to stand around 2 feet in height, with somewhat ape-like features and hooked fingers endowed with extremely long fingernails. They are mostly said to be covered in long hair, although it is often said that they also have some sort of quills or spines on their backs, and the eyes are typically said to be formidable and fierce. The creatures are often reported as loving water, and can supposedly be seen cavorting about in rivers or lakes. More unusual details include that they have only three toes that face backwards or that their eyes glow in the dark.
The Kalanoro are said to be for the most part shy and hiding from mankind, but will come forth under the cover of night to steal food from villages and even on occasion abduct children, and they are known to be rather aggressive if encountered. They are most often described as having prodigious strength for their size, and it is usually recommended to avoid them if at all possible, although sightings are remarkably rare. Interestingly, most of the lore and descriptions of the Kalanoro are remarkably consistent amongst the myriad tribes scattered about Madagascar, which prompted the great cryptozoologist Bernard Heuvelmans to once muse, "These legends may be fantastic, but they are found all over Madagascar, and it would be odd if they were utterly without foundation." Indeed, far from just a completely folkloric legend there have been a few supposed sightings and encounters with the diminutive beasts on occasion. Some interesting early reports were written of in 1886 by a G. Herbert Smith within the pages of the Antananarivo Annual, where he said:
We next come to the forest, and from there we get endless stories of the Kalanoro, a sort of wild-man-of-the-woods, represented as very short of stature, covered with hair, with flowing beard, in the case of the male, and with an amiable weakness for the warmth of a fire. An eye-witness related that once, when spending a night in the heart of the forest, he lay awake watching the fire, which had died down to red embers, when suddenly he became aware of a figure answering to the above description warming himself at the fire, and apparently enjoying it immensely. According to his story, he put a summary end to the gentleman's enjoyment by stealing down his hand, grasping a stick, and sending a shower of red-hot embers on to his unclothed visitor, who immediately, and most naturally, fled with a shriek. Another tells how, on a similar occasion, the male appeared first, and after inspecting the premises and finding, as well as a fire, some rice left in the pot, summoned his better half; the pair squatted in front of the fire and – touching picture of conjugal affection – proceeded to feed one another!

One must confess that the creature described looks suspiciously like one of the larger sorts of lemur; but in a village near Mahanoro, and on the verge of the forest, the inhabitants say that very frequently these wild people come foraging in their houses for remnants of food, and may be heard calling to one another in the street.
Read the rest of the article here.
Loch Ness monster spotted in a Chinese lake?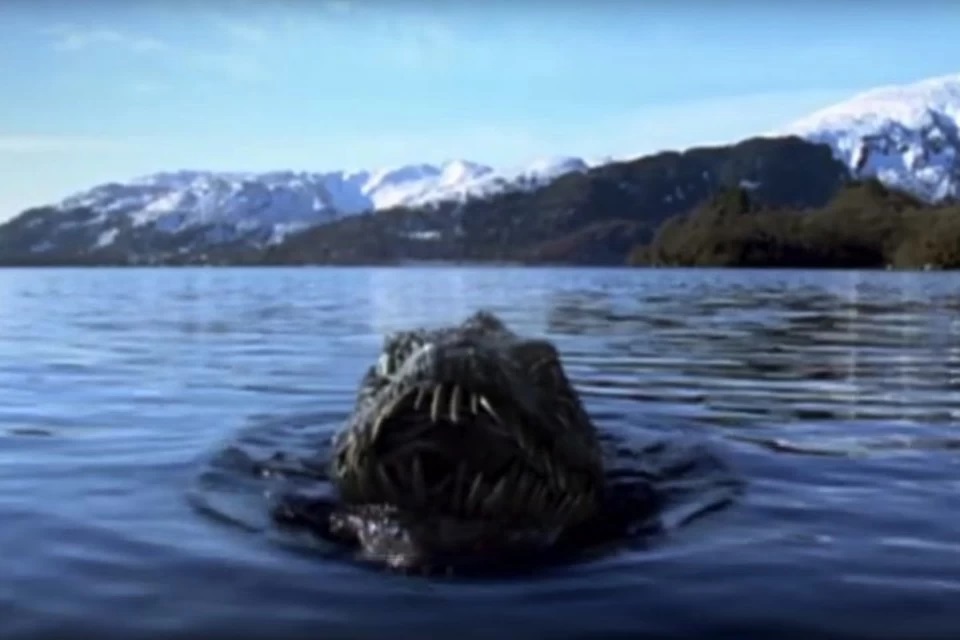 The ranger of the national park on the Changbai Plateau in China has published photographs in which, he says, you can see a strange creature living in the local lake Tian Chi. Talks about it are going on since 1962.
A man named Xiao Yu noticed an unusual dark object on the surface of the reservoir during his daily walk. He began filming the "monster" until it disappeared under water a few minutes later.
Lake Tian Chi is 4.9 square kilometers on the border of China and North Korea. Sometimes the North Korean military go fishing here on boats, but on the Chinese side, fishing in the lake and unauthorized visits to the park are strictly prohibited. Xiao Yu noted that he had seen boats on the lake more than once and would never have mistook them for a "monster."
The caretaker's message caused a stir in the Chinese media and social networks. The fact is that reports of a strange creature in Tian Chi have appeared regularly since 1962. He was nicknamed "the Chinese Loch Ness monster" and made the subject of conspiracy theories.
Biologists declined to comment on what exactly the park employee could see in the photo, because it is difficult to see something in the picture in detail. They recalled that there are many plausible explanations for the Scottish Loch Ness monster. It can turn out to be both a large eel and periodically floating logs of Scottish pine.
Bigfoots attacked tourists in the Ozark National Park, Arkansas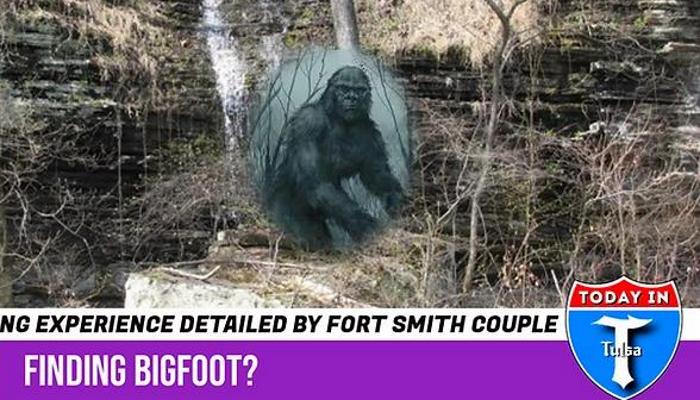 Fort Smith native Ellen (not her real name) tells us a thrilling and frightening encounter with Bigfoot in the Ozark National Park – outside Campbell Cemetery on Tuesday night. According to Ellen, she and her husband Robert decided to find a secluded place to live a couple of days far from civilization and even so that numerous tourists were many miles away.
Therefore, they chose the area of ​​the old abandoned Campbell cemetery, where no one had wandered in for about a hundred years. And now, according to Ellen, she and her husband heard something like an animal growl, permeating the air and coming from somewhere in the thicket. After a few minutes, the growl intensified and seemed to be closer.
"It sounded like some hefty creature had found its lunch," says Ellen.
However, what slightly frightened Ellen was that their dogs, which always bark at the approach of predators, suddenly shrunk, huddled near the tent and began to whine. Then Ellen and Robert, in order to somehow cheer up the dogs, got out of the tent and also began to growl. But the joke failed.
In response to their voices, the growl from the thicket became really aggressive and began to spread around, from which Ellen and Robert realized that there were at least two creatures. Ellen did not even think about some "Bigfoot" and assumed either large wolves, or even bears, when suddenly hefty sticks and stones flew into the tent.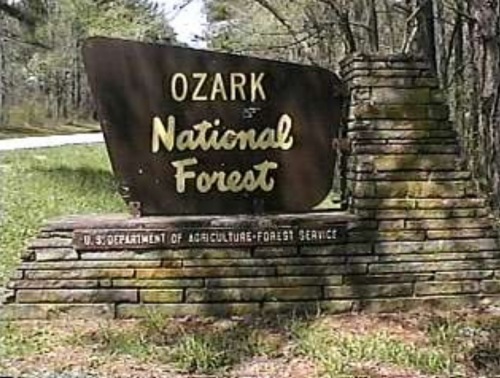 This infuriated Robert and assuming that some hooligans were hiding in the bushes, Robert gave the command to the dogs to teach the offenders a lesson.
"It was the biggest mistake of our life," says Ellen and begins to cry.
According to her, when the dogs disappeared into the thickets from there, at first the sounds of a struggle were heard, then one of the dogs uttered such a monstrous cry that Ellen had never heard anything like it in her life. After that, everyone began to howl, whine and scream, and pieces of dogs flew towards the tent.
At first, Ellen and Robert thought that these were big stones again, but when they saw that a dog torn in half had been thrown at them, they came into indescribable horror and, leaving everything, rushed to run. Ellen and Robert went to the police first.
The police found a tent and equipment, but there were no pieces of dogs there, so the couple announced that they were crazy. However, friends told Ellen that something similar happened in the national park last month and we just reported about it.
What aliens are doing at Loch Ness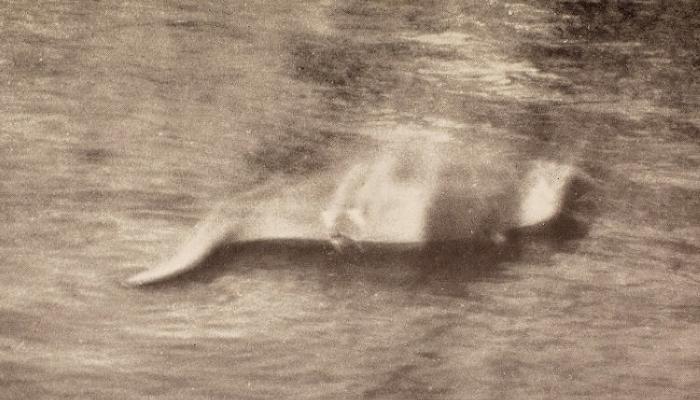 What connects aliens to the Scottish lake monster? And why did many eyewitnesses say that a mysterious force prevented them from taking photos or videos of this monster? There are no answers to these questions yet.
Loch Ness, located in Scotland, is primarily famous for its mysterious monster, nicknamed Nessie, which according to various theories is either a huge eel, or a seal, or a prehistoric dinosaur. In turn, some associate the appearance of Nessie with the activities of aliens, and not from scratch.
It is true that strange lights or disc-shaped UFOs are regularly seen over Loch Ness, but there is also an eyewitness story about how aliens landed on the shore of the lake. This happened on August 14, 1971, when the eyewitness Jan Ove Sudberg (now deceased) was 23 years old. Early in the morning, between about 8:30 and 9:30 am, he was on the shores of Loch Ness in the Foyers Bay area.
Suddenly he stumbled upon something amazing and it was not a monster. Sudberg saw a clearing ahead, on which stood an unusual large object, shaped like a huge cigar. It was about 10 meters long, and at the top there was something like a cockpit. Near the object were "pilots" – humanoid creatures.
There were three of them and they were dressed in tight suits, similar to diving. When they entered the object and the object then rose high into the air, then Sudberg realized that he was observing aliens. As the ship gained altitude, it began to slowly fly over the hills towards the nearby Loch More Lake.
The story doesn't end there. Sudberg was not a Scotsman, he came to Loch Ness as a tourist and flew back to his native Sweden shortly after seeing the aliens. And there a new stage in this strange story began. In Sudberg's house, unusual phenomena began to occur, a poltergeist, he began to receive mysterious phone calls, and later even Men in Black came to him.
Soon Sudberg contacted the British researcher of anomalous phenomena, Ted Holiday, and told him his story. He also complained to him that he could not photograph UFOs and aliens in the photo, although he had a camera with him. He felt as if some force paralyzed his will and did not allow him to do it.
It is curious that Holiday later repeatedly encountered a similar phenomenon from Nessie's eyewitnesses. All of them, when they saw the monster in the lake, for some unknown reason, either could not photograph it, or tried, but they did not succeed.
He also found out that much earlier eyewitnesses of Nessie faced this phenomenon. On November 12, 1933, eyewitness Hugh Gray captured a photograph of Nessie, which is considered the first 100% authentic photograph of the Loch Ness Monster.
Gray's photo shows something serpentine floating in the water. However, few people know that when Gray saw this creature in the lake, he took as many as five pictures before it went under water.
However, only one out of five photographs showed the monster, the rest of the negatives for some reason turned out to be empty.
The conclusion seems to be obvious: the monster in Loch Ness is more than just a large eel, it has some powers to protect it, and in some way it is connected with UFOs and aliens.