The Wandsworth Council of South London tweeted an emergency warning urging people to plan for an emergency and pack useful items such as a flashlight, first aid kit, phone charger and whistle in their backpack. In comments to the news, the authorities said that the bag will come in handy "if you need to immediately run out of the house, not having time to pack."
Hundreds of social media users immediately began to comment on this post. Many of them said they were worried about the warning, while others asked the question: why do we need to urgently run from home during the coronavirus pandemic?
One person writes, "Wow. What did I miss? Have we faced an imminent emergency evacuation due to a hurricane / flood / fire / meteorite strike / other? Or did you just decide to scare everyone for no apparent reason? "
Another person wrote that before making such announcements, the city council had to "take into account the concern that such an alert might cause in people." The third person writes: "I am not very worried, it is useless, nevertheless, after reading the message from the city council, I decided that something happened." Other Londoners criticized the wording and nature of the emergency warning, with one woman claiming she was "fed up with all the panics" that occur during the COVID-19 epidemic. She said the advice should have thought about people who experienced increased levels of anxiety or mental health problems during isolation before posting such a post.
Labor MP Tooting Rosena Allin-Khan agreed that the authorities did not offer any context for the message:
"We are working with our emergency planning team to send out daily tweets telling people how to prepare for different situations."
However, due to a flaw in the city council or for some other reason, a certain panic arose in the city. Londoners were already worried about the news that new restrictions will be announced this week in connection with the pandemic, and suddenly against this backdrop, the city council publishes this: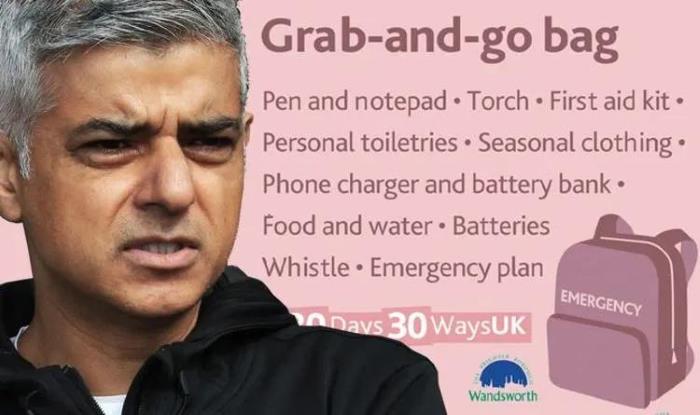 London Mayor Sadiq Khan, commenting on the situation in front of Sky News on Monday night, said that he worked with local council leaders and public health experts to develop a plan to contain the spread of the coronavirus in the capital. According to him, the plan includes additional rules "to slow down the spread of the virus." He also noted that he hopes the Prime Minister will invite him to an emergency COBRA meeting on Tuesday to "discuss in an adult way additional measures we can take to slow the spread of COVID-19."