Loch Ness Monster Sighting #12 in 2019 and Hot Weather is Blamed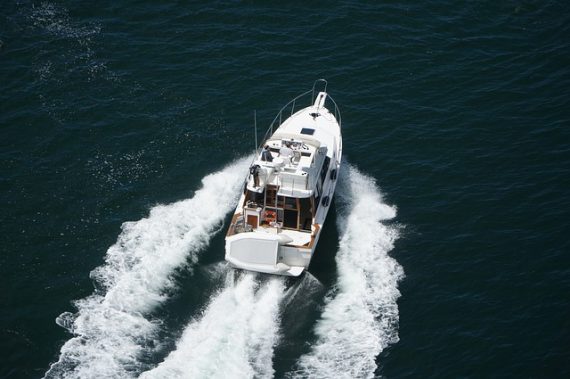 Loch Ness may not have exotic dancers (although the idea has now been planted) nor the marketing effort behind its Storm Loch Ness event as compared to the big one at Area 51, but it does have one thing – plenty of sightings of something not easily explained away that could make 2019 a record-breaking year for Loch Ness monster encounters. Would an Inverness Strippermobile and a Watching For Nessie's Head and Tailgate Party bring the creature up from the depths – not to mention plenty of other creatures with currency to rain on the dancers? Or is the real cause for the increase in sightings in 2019 the unusually hot weather in the area making the loch too warm for this cold-blooded (unless it's a mammal?) creature?
"It was a dead calm, warm night and this thing broke the surface a few hundred yards away. I couldn't make out a head or anything – but there was something in the middle that was different to the rest of it. I watched it for about 90 seconds. It was moving and disappeared. I don't believe Nessie is a dinosaur or anything like that – but there is something in there for sure."
New eyewitness Richard Cobb from Bradford, England, told the Daily Record he was staying at the Craigdarroch Inn in the Highland village of Foyers ("spectacular views over Loch Ness, the perfect place to sit, relax and do a spot of Nessie hunting") on July 25th when he saw something is the water at about 9:30 pm that he couldn't explain. (Picture here.)
"I've been coming to Loch Ness since 1992 and I know what a boat wake looks like. But there were no boats around when this thing surfaced. I never believed in Nessie – but now I'm not so sure. What I saw was just weird."
Well, that account plus a photo (which definitely looks like a boatless boat wake) was good enough to add Cobb's sighting to the list maintained by the Official Loch Ness Monster Sightings Register, which puts it at 2019 sighting #12 after adding a photo taken by Tracy Power (see picture here) on July 13 of a dot on the surface that, as a geomorphologist, she's sure was not a buoy. That followed two sightings by armchair CCTV watcher Eoin O'Faodhagain and the rare sonar sighting by boat captain Mike Bell
Speaking of CCTV, that camera is managed by Mikko Takala, head of the Loch Ness Monster Fan Club and a longtime researcher and scientist, who thinks Nessie is heating up the local tourism trade and sightings business because it's hot.
"There has been a slight increase in surface temperatures in Loch Ness due to climate change. It is possible that a cold blooded creature like Nessie may be encouraged to return and or stay longer in the warming waters of Loch Ness."
Back just a few years ago when there were no sightings, Takala blamed Nessie's disappearance on cold weather, excess road salt in the loch and noise from wind farms. He obviously prefers more sightings, but not at the expense of the climate.
Is weather or climate change the reason for this one-more-and-it's-a-record year for Loch Ness monster sightings? Is it more tourists with more cellphones and more brief pictures of wakes, logs, fish and other things that can be mistaken for a monster?
Would a Strippermobile bring more sightings or distract the boat captains from watching their sonar for monsters, underwater logs, sand bars and piers?
Source: Mysterious Universe
What aliens are doing at Loch Ness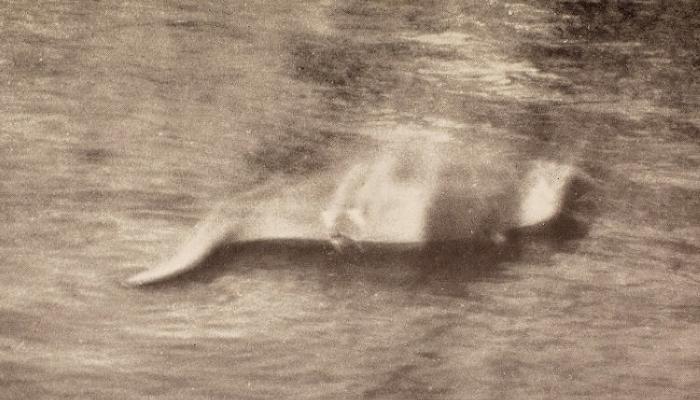 What connects aliens to the Scottish lake monster? And why did many eyewitnesses say that a mysterious force prevented them from taking photos or videos of this monster? There are no answers to these questions yet.
Loch Ness, located in Scotland, is primarily famous for its mysterious monster, nicknamed Nessie, which according to various theories is either a huge eel, or a seal, or a prehistoric dinosaur. In turn, some associate the appearance of Nessie with the activities of aliens, and not from scratch.
It is true that strange lights or disc-shaped UFOs are regularly seen over Loch Ness, but there is also an eyewitness story about how aliens landed on the shore of the lake. This happened on August 14, 1971, when the eyewitness Jan Ove Sudberg (now deceased) was 23 years old. Early in the morning, between about 8:30 and 9:30 am, he was on the shores of Loch Ness in the Foyers Bay area.
Suddenly he stumbled upon something amazing and it was not a monster. Sudberg saw a clearing ahead, on which stood an unusual large object, shaped like a huge cigar. It was about 10 meters long, and at the top there was something like a cockpit. Near the object were "pilots" – humanoid creatures.
There were three of them and they were dressed in tight suits, similar to diving. When they entered the object and the object then rose high into the air, then Sudberg realized that he was observing aliens. As the ship gained altitude, it began to slowly fly over the hills towards the nearby Loch More Lake.
The story doesn't end there. Sudberg was not a Scotsman, he came to Loch Ness as a tourist and flew back to his native Sweden shortly after seeing the aliens. And there a new stage in this strange story began. In Sudberg's house, unusual phenomena began to occur, a poltergeist, he began to receive mysterious phone calls, and later even Men in Black came to him.
Soon Sudberg contacted the British researcher of anomalous phenomena, Ted Holiday, and told him his story. He also complained to him that he could not photograph UFOs and aliens in the photo, although he had a camera with him. He felt as if some force paralyzed his will and did not allow him to do it.
It is curious that Holiday later repeatedly encountered a similar phenomenon from Nessie's eyewitnesses. All of them, when they saw the monster in the lake, for some unknown reason, either could not photograph it, or tried, but they did not succeed.
He also found out that much earlier eyewitnesses of Nessie faced this phenomenon. On November 12, 1933, eyewitness Hugh Gray captured a photograph of Nessie, which is considered the first 100% authentic photograph of the Loch Ness Monster.
Gray's photo shows something serpentine floating in the water. However, few people know that when Gray saw this creature in the lake, he took as many as five pictures before it went under water.
However, only one out of five photographs showed the monster, the rest of the negatives for some reason turned out to be empty.
The conclusion seems to be obvious: the monster in Loch Ness is more than just a large eel, it has some powers to protect it, and in some way it is connected with UFOs and aliens.
A Briton captured on camera a creature similar to the Loch Ness monster
A resident of British Southampton Steve Challis, during a vacation in Scotland last year, photographed a creature in a lake that looks similar to the famous Loch Ness monster, reports the Daily Record.
Photos were taken during a trip to an excursion to Arkart Castle on the shores of the famous lake. A man photographed the opposite shore when he noticed a ripple in the water. He took some pictures, and then the creature itself appeared out of the water for a moment. 
After that, it disappeared and did not appear again. As a result, the camera recorded the animal in only one frame, which Challis discovered a few months later, when he looked at the quarantine pictures taken during the trip because of the coronavirus.
After the Briton shared a strange picture on the Internet, users suggested that it was the famous Loch Ness monster. However, the photographer does not share this opinion. He does not believe in the monster and believes that the creature he shot was simply a big fish or seal.
Interest in the photograph was expressed by blogger and expert on Nessie Roland Watson, but he suggests that the picture taken by Challis was edited in Photoshop. Challis claims that the photograph is genuine. He drew attention to the fact that the shot he made was completely different from those snapshots of monsters that the network abounds in. At the same time, he is still convinced that he shot just a big fish.
The story of the Nessie creature from the Scottish Loch Ness attracts many tourists who want to see it with their own eyes. According to eyewitnesses, the mythical monster from the urban legend has a long neck and a huge torso. Nessie's existence is not proven.
A video of the second "confirmed" appearance of Nessie appeared on the internet
A Nessie fan recorded a second meeting with her this year. O'Faodhagen, a 55-year-old employee of the Irish hospital, claimed to have seen Loch Ness floating in Urquhart Bay.
He managed to film this meeting. He is delighted with the video. O'Faodhagen sent his results to the Official Loch Ness Monster Observation Register, and they confirmed the footage as an official second observation in 2020.
The video shows a dark figure rising from the water.
She splashes, creating waves and a white foamy substance. Then it goes under water and reappears. Despite the fact that he saw about 1.2 m of the creature emerging from the water, O'Faudhagein estimated that it probably had a length of at least 3 m. The frames that show this creature last 1 minute 38 seconds. O'Faudhagain said that Nessie had not appeared for the past three months. He decided that Nessie went to quarantine.
Her appearance surprised him. He believes that Nessie has stepped out of the depths to say hello. O'Faodhagen noticed that during her appearance on the lake there is no activity. On January 18 of this year, he observed her appearance from the water. Gary Campbell, keeper of the Official Loch Ness Monster Observation Register, confirmed this observation.
According to O'Faodhagen, it is very exciting to get a new observation, especially when it happened almost immediately after the first. And he seems to know what he is looking for.
Last year, he managed to capture 4 encounters. 2019 was a record year for people who saw the Loch Ness Monster. A total of 18 observations were confirmed. This is the biggest since 1983.
Some believe in the existence of Nessie, others are critical. Perhaps it is not worth denying that a strange creature unknown to science lives in the dark waters of the lake. If you have not seen any phenomenon, this does not mean at all that it is not.