Little Girl Records Bigfoot With Her iPad On Vacation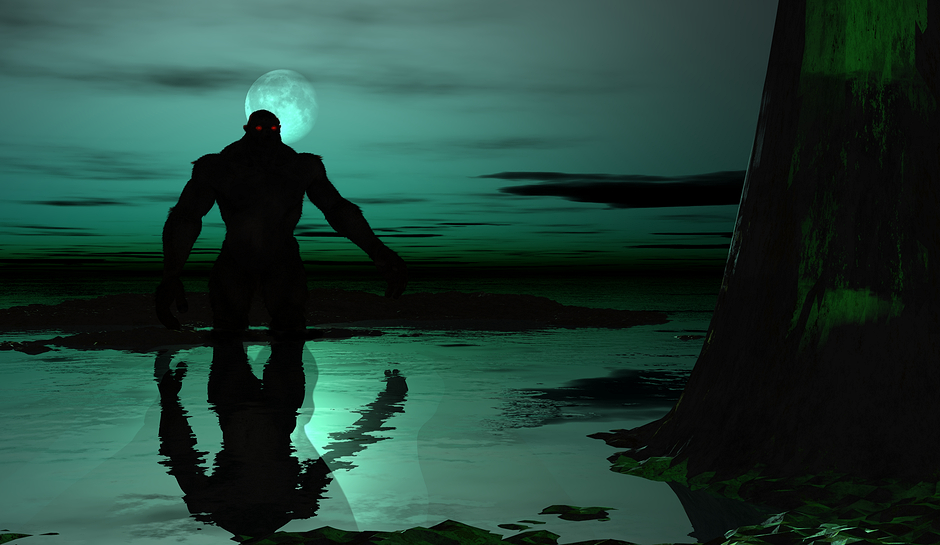 While most Bigfoot sightings take place in the Pacific Northwest, this part of the world is rather rural, rugged and heavily forested. A video surfaced, that was allegedly taken by a little girl on vacation with her family riding in a car. She was recording with her iPad and captured what seemingly looks like Bigfoot or was it merely a scarecrow?
A report released by KSL News, mentioned that the Bigfoot recorded – was taken near Provo Airport in Utah. The terrain here is flat and marsh-like. This figure seen resembles that of a Bigfoot. It was recorded alongside of the road, standing in a local cornfield. The video starts out showing the interior of their car, then pans over towards passenger window. Children enjoy recording videos nowadays, they capture some unusual perspectives. Perhaps this little girl captured the ever elusive Bigfoot on video.
Since news of this was released, many people now wonder whether or not something out there is haunting the cornfields in and around the same area. The little girl's mother Jane Everett, posted her daughter's video on YouTube. Ever since this happened Jane now believes in Bigfoot and what happened on that day. She also thinks that Bigfoot has been wandering around Utah cornfields in this part of the state.
Back in 2012, another Bigfoot was spotted and allegedly captured on video in Utah. This took place in Provo Canyon. The location is just up the river, from where this cornfield Bigfoot was spotted. There are areas in Utah, where not many if any have explored. This leads to speculation that this place could be inhabited with a population of Bigfoot creatures. There are plenty of places for Bigfoot to hide, even close to populated areas.
While the video remains to be a head scratcher, it makes you wonder about it. Likely about half of everyone believes in this while the other half doesn't. People around the world have been reporting about Bigfoot and/or Yeti and Sasquatch for years. Many footprint molds have been made and most of them have been deemed fake. We shouldn't dismiss this video so quickly, as it could be proof of something.
The local newspaper were on the fence about this video also. Could this be an elaborate setup hoax? The timing of this is more believable and a kid with a camera capturing it…adds more speculation. The video has been seen nearly 200,000 times so far.
(Source: Inquisitr and Monstrum Athenaeum)
Mystery primate terrorizes Texas residents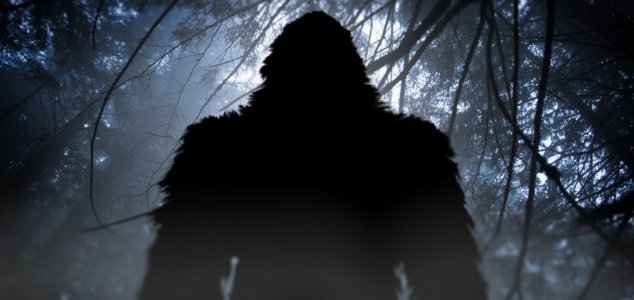 Authorities are still trying to track down the creature.
Multiple witnesses have reported seeing a large primate lurking in the streets of the southern state.
The creature, which has been described by some as a "monkey", has been seen on numerous occasions in the city of Santa Fe with one witness even claiming it tried to make off with a cat.
Another witness, Patricia de la Mora, called the police in the early hours of Monday morning to report that she had seen a large primate from her window after hearing strange noises outside.
"I look out the window and I see it was in there," she said. "It was a monkey, a big one."
"He tried to find something. He looked over there, then he looked over there, and I closed the curtain. I didn't want him to see me."
According to reports, officers searched the area for an hour but failed to find any sign of the creature, however the very next day they received another report from someone else living nearby.
"Just had a monkey try to attack me, while checking my mail," the witness said.
"I've spent the last 20 minutes in my car."
As before, no evidence of the creature could be found.
Residents have since been warned to stay away from the animal if they happen to encounter it.
Efforts to track it down are still underway.
Source: Independent
An underwater camera records a Loch Ness monster like creature for the first time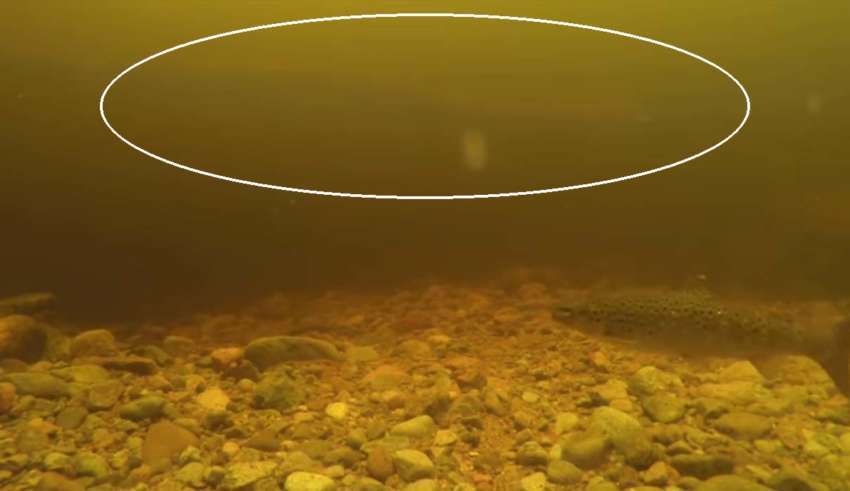 It seems that in recent months there has been renewed interest in the Loch Ness monster. As we have already mentioned in various publications, the legend of Nessie dates back to 1,500 years ago, with the first sighting of a "water beast" in the Ness River recorded in 565. But it was not until the twentieth century when the legend He made world-famous. On July 22, 1933, a man named George Spicer, who was traveling with his wife, reported seeing "an extraordinary form of animal" crossing in front of his vehicle. The unidentified creature was apparently huge, without noticeable limbs, but with a large body and a long neck. Spicer said he left a trail of weeds as he headed toward the lake.
And the following year, after at least two more sightings of unexplained creatures in the area, the most famous photograph of the Loch Ness monster was taken by the renowned British surgeon, Colonel Robert Wilson. Unfortunately, in the 1990s, it was revealed that photography was a hoax devised by a man named Christian Spurling. Since then, there have been countless sightings of Nessie. But now we could have the best evidence in history.
The best evidence in history?
The video shows what appears to be a great creature passing in front of an underwater camera located on the Ness River. It was placed here by the organization "Ness District Salmon Fishery Board" , a legal body responsible for the protection and improvement of salmon and sea trout fisheries in the District of Ness.
"Let's be honest: when you see a large eel-shaped object passing your camera on the Ness River, the first thing you think about is the Loch Ness monster," the organization writes on its Facebook page .
The chamber is installed on Loch Ness to follow salmon currents and help local fisheries replenish rivers and streams. Since the Loch Ness monster catches the attention of all of Scotland, it is easy to forget that the waterways of this country provide the best salmon fishing in the world for fly fishermen, conventional fishers and even those with reflexes fast enough to catch them with their own hands.
And, since there are no bears that belong to the wild variety in Scotland, humans, development and climate change are their worst enemies, so 2019 is the International Year of Salmon, to try to raise people's awareness about the decrease in the number of these fish.
Apart from this detail, the only thing we know is that the video was published on September 1 and that the water flow is from left to right, indicating that Loch Ness is on the left and Moray Fjord on the right . The Moray Fjord opens towards the North Sea. While the creature looks large compared to the salmon that appears in the images, it is difficult to determine its actual size. 
For the "Ness District Salmon Fishery Board" it could be a European eel, an endangered species that breeds in a region of the western Atlantic called the Sargasso Sea. And it seems that science agrees with this theory, as a team from New Zealand collected about 250 water samples during the most extensive study ever conducted on what is the largest freshwater body in the Kingdom United. The subsequent analysis did not reveal evidence of a shark, a giant catfish or a prehistoric creature, but it did conclude that there could be something out of the ordinary.
The DNA of the eels was so abundant in the water that scientists concluded that giant specimens could be living in the depths of the lake, which when raised to the surface could have been confused with the mythical monster. The research was conducted by the geneticist Professor Neil Gemmell, from the University of Otago. Is that what the underwater camera recorded? Most people will think that some type of giant eel is, but there is a problem, and that is that these anguilliform fish are found in the Ness River between December and January. This video was recorded at the end of August.
What do you think about the video? Is it the Loch Ness monster?
Fact or fiction? One theory 'remains plausible' in Loch Ness monster search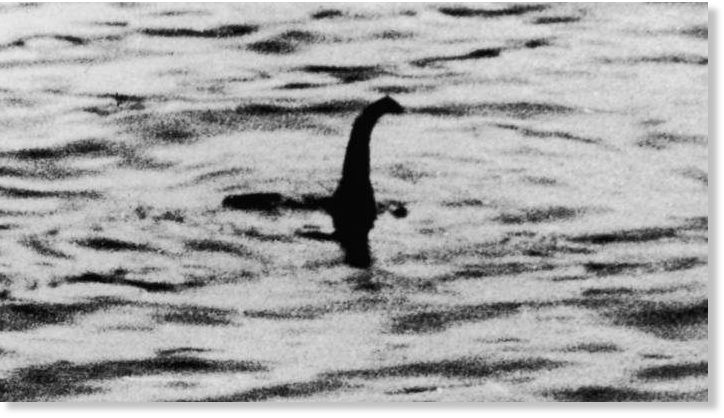 Fact or fiction? A Kiwi scientist is set to reveal his research into the Loch Ness monster.
An international team of researchers, led by Professor Neil Gemmell from the University of Otago, went searching for DNA from the famous 226-metre deep lake in Scotland in 2018.
That DNA was extracted from 250 water samples taken at various locations from the lake, and was then sequenced and analysed against existing databases.
The findings will be revealed at a press conference at Drumnadrochit, on the shores of Loch Ness, on September 5.
Gemmell, while tight-lipped over those results, did say there had been about four main explanations concerning sightings of the monster.
"Our research essentially discounts most of those theories, however, one theory remains plausible."
Previously Gemmell said it would be a surprise if any evidence of DNA sequences similar to those from a large extinct marine reptile turned up.
If scientists detected sequences suggestive of a reptilian animal, "we can explore that further", he said.
The study could also test whether the monster was a large fish: a catfish or sturgeon. The main driver of the project was to show how the science process worked.
"It's a project people are excited about and we're able to tell them about the science we do in a different context," Gemmell said.
"Monster of no monster, environmental DNA – the technology we're using – is a very exciting way to assess living species in a particular environment. It's very very good in water."
The technology had gained widespread popularity in the past five years, and had been used in New Zealand for about three years, but not at Loch Ness.