It would appear there may be some connection between UFO sighting and thunderstorms, and also lighting that occurs near volcano sites.
The question is, are these UFO of alien origin or are they technologically advanced man made crafts such as the famed and mysterious TR3B? And why are the sightings of them appearing near lighting strikes on the rise?
Whether man made or of extraterrestrial origin, there seems to be a definite connection… could this be a power source as would be the obvious speculation?
While filming a thunderstorm on On November 22, 2018, a huge v-shaped UFO that was captured hovering nearby the thunderstorm and became visible when suddenly hit by a lightning strike. Several days earlier, on November 19, 2018, a huge de-cloaked UFO has been caught on camera while moving in the sky of Long Island, New York, see image below.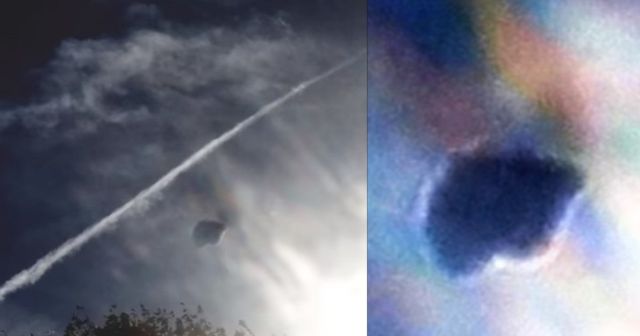 Here is the footage of the Nov. 22, 2018 sighting: