Levi's is Using Hemp in Their New Line of Sustainable Clothing
Mayukh Saha, Truth Theory
Waking Times
December marked a historic moment in the United States with the hemp legalization. No wonder the industry is now flourishing. It has been estimated that the industry might go up and stand at a value of about $13.03 billion by the year 2026. You might have already come across hemp-derived products in the market, but now Levi Strauss & Co. is capturing a part of the fashion world by using hemp for sustainable clothing.
Levi's is a denim icon and many people will swear by its name. But to keep up with its goodwill, as well as do something for our planet, Levi's is going for sustainable clothing. While you might think that cotton is a harmless product, the water requirement of cotton is huge, almost 2,655 liters of fresh water, just for cultivation. With processing and finally using it in garments, it takes about 3,781 liters of fresh water. These are data that has been collected from the Stockholm Environmental Institute. Using alternatives like hemp can cut down the water use by 2/3rd.
So, in March, Levi's collaborated with the Outerknown label, to introduce a jacket and a pair of jeans made out of 69% cotton and 31% hemp blend which gives the pure cotton fuel. The cannabis plant uses a lot less chemicals and water than cotton but is a bit difficult to manage too. While cotton is derived from the puffy bud found on top of the plant, indicating its softness, hemp fibers are taken from the trunk. It's coarse and stiff, according to Paul Dillinger, the head of Levi's global product innovation. It can be converted into a sturdy rope easily but for clothes – it just doesn't seem like the ideal material.
But Levi's knows how to mix and match ideas and come up with a working solution. Dillinger observed the growth trajectory of cotton demand and compared it with the fresh water requirement in both cotton processing and cultivation. It was pretty apparent that alternatives had to be found. Hemp was not in his mind, until the company discovered a cutting-edge research that was being conducted in Europe in places where hemp was legalized. Details of the breakthrough or the partners involved were not revealed by the company but within three years, the final product was in their hands, ready to be integrated into their clothing.
If cottonized-hemp can be integrated completely with the products of the industry, it can make way for a revolution. But Dillinger does not want people to get their hopes too high for now. This process is still in a novice state, and overnight revolution will not be possible. More research should be conducted before a shift can be made. It's more likely that hemp will become another natural cotton alternative rather than a replacement of the versatile cotton.
Dillinger does not believe it will be a fad either. Generally, when people go for a sustainable product, they have to sacrifice some quality which the non-sustainable product boasted of. Oftentimes, they would make that sacrifice out of 'choice' or because it's 'cute'. But for cottonized-hemp, such a sacrifice would be unnecessary. According to Dillinger, customers won't be able to spot a proper difference from pure cotton. Once proper research is done, he believes that within 5 years, such a product and the revolution is possible.
If it really turns out the way Dillinger hopes it would, we can save up a lot of freshwater. With the planet's depleting resources requiring rapid preservation, this can be a massive development. Kudos to Levi's, if they can make this work.
*This article (Levi's Is Using Hemp In Their New Line Of Sustainable Clothing) was originally posted at Truth Theory and is re-posted here with permission.**
Dazzling space view of earth's aurora: lights and stars competing for glory
People may already be in awe when watching the gorgeous aurora from the ground, but the International Space Station (International Space Station) recently shared photos of the aurora taken from space. It is even more more beautiful. A dazzling green light is seen above the vast surface of the ground, which complemented the golden light on the ground and the stars in the distance, like a super large light show.
The International Space Station shared 4 beautiful pictures of aurora over the surface on Twitter on January 24 . These photos are from the web photo album opened by NASA on Flickr.
As you can see from these photos, a very conspicuous green aurora appears between the city lights and the twinkling stars. Among them, the aurora and lights in the upper right photo are the brightest.
That photo was taken when the International Space Station was moving over Romania. The lights in the photo are from cities in Sweden and Finland, and the black area between these two Nordic countries is the Baltic Sea.
Aurora usually appears close to the North and South Pole. Those that appear near the North Pole are called the Northern Lights, and those that appear near the South Pole are called Southern Lights. Aurora can be seen more clearly at night, but they are actually caused by the sun.
NASA explained that when a solar storm comes towards the earth, some energy and tiny particles will drop below the magnetic field lines of the earth's magnetic field at the north or south pole and enter the earth's atmosphere.
These particles interact with gas molecules in the upper atmosphere, causing the gas molecules to release photons, which in turn produces beautiful aurora. If these particles touch oxygen, they will emit green and red aurora. If the interaction is nitrogen, the aurora will appear blue and purple.
Scientists – It is much colder today than in the last 8,000 years
Undisputed temperature reconstructions from around the world show that for much of the Holocene (last 10,000 years), the planet was much warmer than it is today.
Kenneth recently wrote how many new studies of glacier and sea ice sizes show that Iceland is 2-4 ° C colder today than it has been in the past 8,000 years. Only the late 19th century was a little colder.
This post was posted on WUWT and the author provided additional graphics there from other parts of the world showing that the early Holocene was warmer around the world.
First, South America, which shows 100 years ago that it was much warmer from the 1930s to the 1950s than it is today:
Next, we have a 7000-year reconstruction of the Canadian Arctic temperature:
Note that, as many of us already know, the Arctic was much warmer in the early Holocene than it is today.
Finally, let's take a look at the Swiss Alps, which are 9,000 years old:
Here we see that today it is very cold in the Alps compared to the early Holocene. Old tree trunks found under the glaciers confirm this.
A WUWT reader added that he has "a lot more of this type of graphs, which show very clearly that the whole wolrld has been much warmer for much of the last 10,000 years than it is now."
And there are really a lot of them!
Medieval warm period, confirmed by hundreds of works
Sebastian Lüning's remarkable and outstanding Medieval Warm Period reference map, shows hundreds of climatic reconstructions from this period. There we find a lot of research that shows that there is nothing unusual about today's climate compared to what it was 1000 years ago.
Here are 80 charts from 58 peer-reviewed articles showing the same.
Polar vortex: "wild" winter is coming in the US, Northern Europe and East Asia after the 16th of January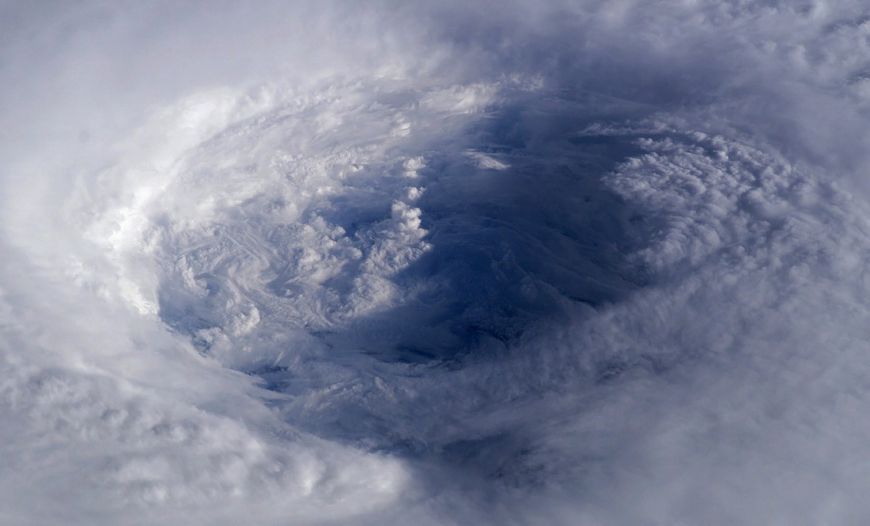 In the upper atmosphere above the North Pole, experts saw a rapidly swirling vortex of cold air that could bring severe frosts to the United States, Northern Europe and East Asia. Serious cold snap and snowy weather are expected after January the 16th.
Snowfalls and a cold snap hit South Korea since the start of 2021, hitting historic snow maximums and temperatures. In the country, for the first time since 1964, television and newer communications are sending people cold snap warnings:
The situation is similar in Japan, where a new snow storm hit historic highs:
On January 7, the thermometer In Beijing dropped to -20 degrees Celsius, breaking the 1966 record. In other regions of China, the temperature is also not sugar, and you can only move around in special uniforms:
The cold even reached Taiwan, where the temperature in some areas dropped below freezing point, snow poured down and people realized that rice terraces can be used as a ski jump:
Even more snow went to Spain, where on January 6, 2021, a temperature of -34.1 ° C was recorded – the lowest on record. After that, a snow storm hit the country, which has not been seen for 80 years:
The same thing happens in Canada and in the northern states of the United States:
It seems that after a stratospheric warming, the subpolar vortex began to split:
The vortex itself is a standard phenomenon. However, this time experts were surprised at his movement. It is possible that in the near future it will be divided into two parts. 
Scientists associate the strange behavior with the changed climate in the Arctic, which has become warmer. From September to December, the amount of ice cover decreased significantly.
The polar vortex is a low-pressure region located in the stratosphere and filled with cold air. When the jet stream of air that holds the vortex weakens, the low pressure area moves south. 
As the ice shrinks, more moisture will move inland. It will turn to snow, so snowfalls are expected. Snow, in turn, reflects heat, leading to a cold snap.