Lawyer Sues Priests Who Failed to Exorcise Farting Demons From Home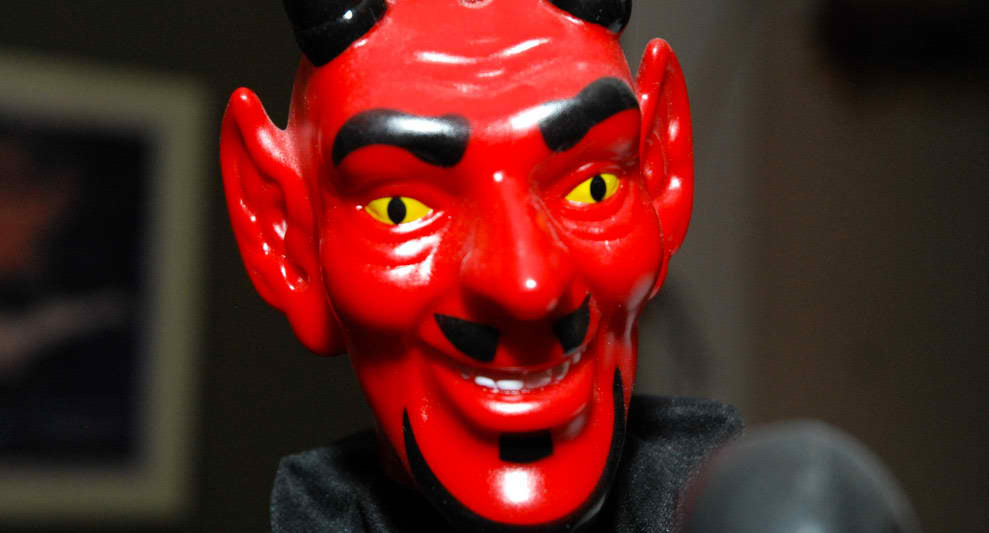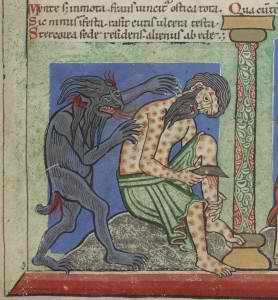 leprous Job and the fire farting devil
A Romanian lawyer has sued his bishop and four priests claiming they failed to properly exorcise the flatulent demons in his house. via Daily Mail
A Romanian lawyer is suing his local Orthodox bishop and four priests claiming they failed to properly exorcise flatulent demons that were forcing him out of his home.

Madalin Ciculescu, 34, accused the five of fraud after they turned up several times to exercise the demons which were responsible for the bad smells that were ruining his business.

He claimed that after the failed exorcism the demons even started haunting him at his home at Pitesti in Arges County in central Romania.

The four priests had all tried and failed to exorcise the demons, according to the legal papers that named bishop Constantin Argatu, even though he had not been to the property, as he was in charge of the priests who had been there.

The case has already been rejected by a lower court in Romania and was rejected again this week by the Romanian High Court, but now the businessman says he plans to go to the European Court of Human Rights.

He told the court: 'If they (the accused) represent the way of God then God's ways are crooked. They did not remove the demons that made these bad smells as they promised to do, and I still see all sorts of demons in the form of animals, usually crows but also other such things, that are making my life miserable.

'When I am at home they switch the TV on and off all the time, they make foul smells that give me headaches and basically roam unhindered around my house and my business.'

The man produced his mother to back up his claim saying that even the hair-dryer was possessed and a black shadow came out of it when anyone tried to use it – and she also said the fridge was infested by the flatulent demons that she confirmed left foul smells about the property.But the lawyer for the Archdiocese from Arges, Anton Alin, rejected the allegation of fraud saying that the exorcism had been properly carried out and they believed the allegations of further demons and more bad smells were simply a product of the man's imagination.

The Romanian court agreed with the church and rejected the application against Bishop Argatu as well as priests Ionut Cret Ovidiu, Gheorghe Nicut, Marius Dumitrescu and Gheorghe Dunitru – and ordered Ciculescu to pay legal costs.
First Nation to Legalize Marijuana Can't Keep Up with Demand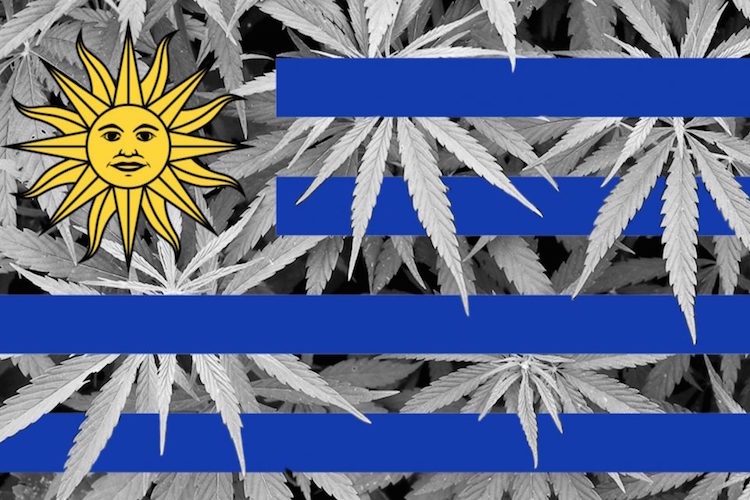 Aaron Kesel, Guest
Waking Times
Five years after becoming the first nation to fully legalize marijuana, Uruguay is struggling to keep up with the demand by consumers of cannabis, High Times reported.
The South American country was the first nation to legalize marijuana in 2013. However, the legal sales of cannabis began just last year and is still struggling to keep users within the law buying from pharmacies. The law allows registered consumers to purchase up to 40 grams (nearly 1.5 ounces) of cannabis at participating pharmacies every month. There is just one problem: only 14 of approximately 1,200 pharmacies in the country have registered to sell cannabis.
The law further allows the growing of pot by licensed individuals and the formation of growers and users clubs.
Uruguay has an estimated 8,750 registered individual growers who are allowed to harvest up to 480 grams (a little over a pound) each per year.
An estimated 147,000 Uruguayans between the ages of 18 and 65 consume marijuana, with about a third of them using it weekly, according to CBS. But so far only about 35,000 have registered to use the legal marijuana system in the country. Even with legal users sharing their pot, Uruguay's cannabis control institute says that the regulated market reaches just about half the country's users annually.
Most of Uruguay's 19 provinces still don't have marijuana dispensaries, even though the number of people registered to buy at the pharmacies has jumped from 4,959 when the sales began in July 2017 to 24,117 today
Uruguay launched its government-regulated marijuana marketplace in an effort to fight rising homicide and crime rates linked with illicit drug trafficking. But so far, the killings have increased since pot became legal. Gang killings, most involving drugs, were responsible for 59 percent of the homicides during the first three months of this year, according to Interior Minister Eduardo Bonomi cited by High Times. Although that contradicts a report by Latin American news service Telesur which stated that drug-related crime has dropped 20 percent in the country since marijuana became legal in 2017.
Former President Julio Maria Sanguinetti, who opposed cannabis legalization, told Telemundotelevision that the plan is not working. "There have never been as many drug traffickers and drug violence as today," he said. While Olivera of the National Drug Council suggested patience. "It's going to be a year in July since the sale in the pharmacies began," Olivera said. "We never thought about eliminating the black market in a short time; it was always a gradual thing. … This doesn't happen overnight," he said.
Further, the pharmacies have faced challenges in the past few months by Uruguay's banks which have threatened to close the accounts of the pharmacies selling marijuana. The pharmacies have expressed that they are under pressure by U.S. banks which, as Aljazeera reports, U.S. law prohibits trade with any company linked to the marijuana industry.
In July of last year, Nevada's Governor Brian Sandoval hilariously declared a state of emergency over recreational marijuana regulations after the Nevada Tax Commission reported a shortage of medical weed in its many stores, Activist Post reported. Although, that situation was due to a lawsuit between the state and Nevada's liquor industry, which sued to get in on the business. Nevada's tax authority claimed that most liquor retailers have yet to meet the requirements to be licensed to sell medical cannabis.
Nevada is the only state out of four other states — Colorado, Oregon, Washington and Alaska — where recreational marijuana is legal and requires alcohol distributors to transport the marijuana to dispensaries.
Both situations show that mainstream acceptance of marijuana is being held back by laws and financial institutions even if the drug is legalized, which undoubtedly will have an effect on the supply of the plant.
About the Author
Aaron Kesel writes for Activist Post. Support us at Patreon. Follow us on Facebook, Twitter, Steemit, and BitChute. Ready for solutions? Subscribe to our premium newsletter Counter Markets.
This article (Uruguay: First Nation to Legalize Marijuana Can't Keep Up with Demand) was originally published at Activist Post and is re-posted here with permission.
This 5-Year-Old Kid Got The Scariest Tick Bite Side-Effect We've Ever Heard Of
As soon as Kailyn Griffin's feet hit the floor Wednesday morning, she collapsed in a heap.
The 5-year-old kept trying to stand but fell every time. She was also struggling to speak, her mother Jessica Griffin noticed.
Her daughter had been fine when the family went out to a T-ball game the night before, NBC-affiliate WLBT in Jackson, reported. Maybe Kailyn was having a hard time waking up Wednesday morning, or perhaps her legs were asleep.
Then Griffin saw the tick.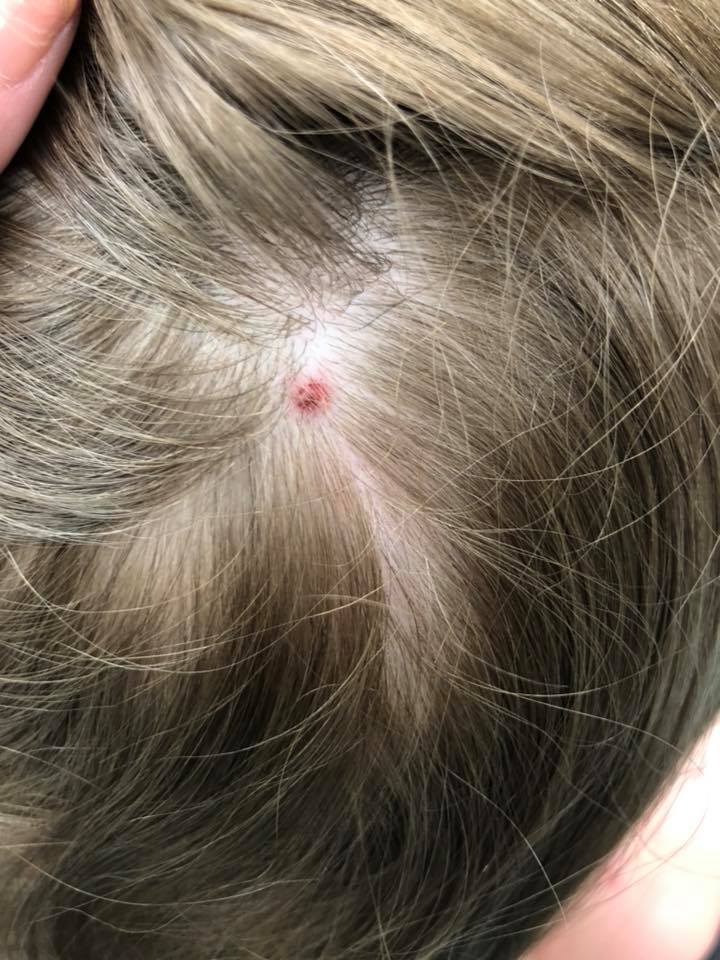 (You can see the photo here in a Facebook post.)
She had gathered Kailyn's hair to put it in a ponytail when she spotted the insect, embedded in the girl's scalp, swelled with the girl's blood.
She pulled the tick out and placed it in a plastic bag, then rushed to the hospital with Kailyn, WTXL reported. Doctors told Griffin it was an uncommon condition called tick paralysis.
"After tons of blood work and a CT of the head UMMC has ruled it as tick paralysis! PLEASE for the love of god check your kids for ticks! It's more common in children than it is adults!" Griffin, of Grenada, Mississippi, wrote in a Facebook post Wednesday that seemed a mixture of worry and relief.
"Scary is a UNDERSTATEMENT!"
Griffin could not be immediately reached for comment. It was unclear where or when she thought her daughter had acquired the tick, or how long it had been on her body. Ticks are most active from April through September, The Washington Post has reported.
Tick paralysis is caused by female ticks on the verge of laying eggs. After the tick eats a blood meal and is engorged, it secretes a neurotoxin into the host, according to the American Lyme disease Foundation.
The symptoms can occur five to seven days after the tick starts feeding.
Paralysis begins in the legs, then spreads to the upper extremities. It can manifest as fatigue, numbness and an increasing inability to move, according to the foundation.
In the later stages it is harder for the victim to move her face or tongue. If nothing is done, the toxin ultimately makes it impossible for a person to breathe, resulting in respiratory failure.
The paralysis is more common in animals, which are unable to check themselves for the ticks.
But human children are also susceptible because of their smaller body mass. Girls get tick paralysis more frequently because the ticks can easily hide in a mass of hair, according to the foundation.
The CDC reported a cluster of cases of the extremely rare disease in 2006. One of the victims was a 6-year-old girl who had trouble walking a week after visiting her grandmother in the mountains of Larimer County.
A nurse bathing her after she was admitted to the hospital found a tick along her hairline.
And last year, Amanda Lewis woke up and found that her 3-year-old daughter, Evelyn, couldn't stand no matter how hard the little girl tried, according to the La Grande Observer.
The La Grande, Oregon, woman posted a video on Facebook, hoping family members or friends could help figure out what was causing the girl's sudden strange ailment. They couldn't, but the video was watched some 22 million times and shared more than 600,000 times.
At the hospital that day, physician John Page saw that a 3-year-old had been admitted with ataxia and suspected that it might be tick paralysis.
He scoured the girl's scalp and found the insect, which was embedded in the skin and could have been easily dismissed as a red bump.
Once it was removed, Evelyn was walking the next day.
In Mississippi last week, Kailyn Griffin had a similarly quick recovery.
Her mom's last picture of the incident showed the girl grasping two balloons in a hospital hallway.
"Look who is WALKING out of the hospital! Everything is completely back to normal!" Griffin wrote, including a raised hands emoji. "GOD IS GOOD!!"
This article was originally published by The Washington Post.
Elon Musk's Flamethrowers Are Here, And People Are Already Doing Crazy Stuff With Them
Remember Elon Musk's Not-A-Flamethrower – a propane-fuelled, oversized barbecue starter that looks more like a modified Nerf gun?
It might have been a joke when Musk first posted about it on Instagram in January, but it got deadly serious when 20,000 people pre-ordered it.
On Saturday, the first wave of 1,000 people have received their devices, at a party outside Los Angeles, The Verge reports. And things are… already predictably messy.
Terms & conditions for "Not-a-Flamethrower"

Please use as directed to avoid unintentionally burning things down. For simple & concise instructions, we drew upon wisdom in great Dr Seuss book "Green Eggs and Ham". #ThrowFlamesResponsibly pic.twitter.com/kgj8W8EOLJ

– Elon Musk (@elonmusk) June 9, 2018
In an effort to save the Boring Company from the many inevitable lawsuits that will result, Elon Musk tweeted a Dr. Seuss-style terms of service reminders.
But, after all (and despite its name), the company is selling a flamethrower, which meant that people were still using it to light blunts and tiki torches, allow their kids to have a go or cook steaks.
These are, for the record, very bad ideas: in an effort to cook some steak and popcorn, YouTuber Justine Ezarik (better known as iJustine) managed to light her artificial lawn on fire.
I see why they tell you not to use flamethrowers indoors…. 🔥🚒 @BoringCompany@iPhonedo @NickNicotera pic.twitter.com/bPC6OHx8Eg

– Justine Ezarik (@ijustine) June 10, 2018
The device may not be as foolproof as you might hope. "I didn't even hit the trigger," she shouts over the sound of escaping gas erupting into a giant flame right in front of her in a recent video. In the same video, she seemed to have trouble getting it to light.
These are not desirable qualities of a propane-leaking flamethrower.
Not everyone was as enthusiastic as Musk about putting flamethrowers in the hands of thousands. In fact, the state of California even tried to stop the flamethrowers from being sold by introducing a bill, prohibiting the sale of "flamethrowing devices".
But the bill is currently being held in committee after failing to get sufficient votes to pass, opposition by gun rights activists, and concerns over costs associated with handing out flamethrower permits.
So far, there have been no documented cases of people who have dialed 911 due to a Not-A-Flamethrower-related incident. But put them in the hands of some 20,000 people and we'll probably see at least another instance or two of people getting hurt or acting recklessly.
That is, if the flamethrowers get there. At a Boring Company event on May 17, Musk promised to start shipping the remaining 19,000 flamethrowers in two weeks.
So they are already behind schedule. Which is kind of Elon's thing.
But it's also not clear how, exactly, they'll be shipped. According to The Verge, Musk ran into "delivery challenges", since UPS won't deliver something with highly flammable propane, Musk hinted that Boring Company employees might personally deliver the 19,000 flamethrowers.
Assuming that everyone who ordered a flamethrower will, in fact, receive it, we're not here to judge what you use it for. There's nothing wrong with lighting up some creme brûlées in the name of good fun. But be safe out there, folks.
This article was originally published by Futurism. Read the original article.