Laura Eisenhower: Galactic Astrology and the Inner Work
Laura Eisenhower on The Cosmic Secret and understanding the planetary, galactic, and cosmic support that Humanity continues to receive in the Awakening transitions. Laura and Kalyn, on a fascinating crash course in Galactic Astrology as they discuss healing the bridge between Science and Spirituality and the tools we can use to smooth out the bumpy road of Inner Work
A yogi who has lived for more than 70 years without food and water has passed away in India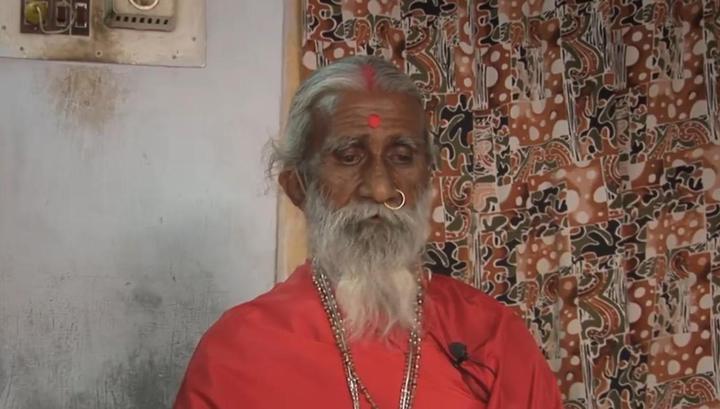 In the Indian state of Gujarat, the yogi Prahlad Jani died at the age of 90, claiming to have discovered the "elixir of life," which allows him not to eat food and water for at least 76 years, reports NDTV.
According to the assurances of the followers, and there was plenty of them at the holy hermit, Prahlad Jani died on May 26 in his native village of Charada, where he was brought at his personal request a few days ago. For two days, his body will be in the ashram so that followers can say goodbye to the mentor.
Prahlad Jani was known for statements that he has not eaten and has not drunk since childhood – according to some sources, from 8-9 years old, according to others, from 14. Doctors twice, in 2003 and 2010, conducted a comprehensive examination of Chunrival Mataji, as they called a yogi, and the second time he was two weeks under the supervision of employees of the Defense Institute of Physiology and Related Sciences of India. During this time, he did not eat a crumb, did not drink a drop, did not meet his natural needs, while his bladder was filled with a small amount of urine, but then it was absorbed into the walls.
"We still do not know how he survives," said neurologist Sudhir Shah from a recent examination.
Jani himself assured that in childhood he was blessed by a goddess, after which he left his native home and refused food and water.
A number of foreign researchers questioned the findings of Indian colleagues, pointing to the imperfection of control systems.
Cardinal sent Vatican money to help transgender prostitutes
Cardinal Conrad Krajewski, in charge of the Vatican's humanitarian programs, sent cash assistance to a group of transgender prostitutes in a city near Rome. This was reported by Reuters.
It is reported that prostitutes working on the streets of a coastal city near the Italian capital turned to a local priest to help them get food. The Catholic Church supported them. According to the 56-year-old Kraevsky, this is nothing more than following Christian principles.
"I do not understand why this attracts so much attention. This is the usual work of the church, this is normal, "the cardinal said in a conversation with reporters. He pointed out that people in this situation very often do not have documents – they were taken by pimps – and therefore they can not count on the help of the state.
Krajewski, one of the Vatican's youngest cardinals, is called the "Pope Robin Hood": he is known for dressing in ordinary clothes and delivering food for homeless people around Rome. 
He also opposes the anti-immigrant position of Italian Prime Minister Matteo Salvini. Since 2013, he has been responsible for charity under the supervision of Pope Francis .
SARS-CoV-2 epidemic of coronavirus infection led to the crisis in Italy: more than 207 thousand cases of infection were confirmed in the country, more than 28 thousand patients died due to complications caused by the infection. Since late March, the number of new cases detected has been gradually decreasing.
The "Tree of Jesus" was discovered in Colombia. A Divine sign?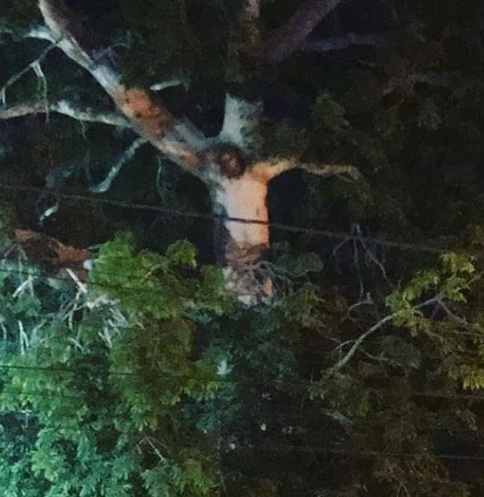 Residents of a village in Colombia gathered around a tree in amazement and awe when they noticed that it bears a supernatural resemblance to Jesus Christ on the cross.
An unusual tree was discovered by locals from the village of Magange, a few days after the country declared a national blockade to prevent the spread of coronavirus. Although people were ordered to stay in their homes, the discovery of an eerie-looking tree made many disregard the order so that they could see the strange tree.
"People came running with candles and turned this place into a place of pilgrimage," local journalist Rodolfo Zambrano said.
"They are here to see the figure of what they consider to be the figure of Christ," cameraman Rafael Rodriguez explained. – they forgot about the coronavirus and now they are all praying here and looking at this figure.
The incident caused concern among local authorities, as people crowding together violate quarantine. Police were promptly called to the district to disperse the crowd and send residents home. 
The police drove people home, and a post was set up by a tree. The next day, when the sun rose, the figure of Jesus disappeared and no longer appeared even at night. What was it – a divine sign?
After all, the figure of Jesus Christ on the cross was seen by dozens of people including government officials and police officers. What did this sign mean from above?