Latimeria found, lived on our planet long before the dinosaurs
The unique fish Latimeria chalumnae, also called "Coelacanth", lived on our planet long before the dinosaurs. They were long thought to have disappeared around the same time, about 65 million years ago.
However, after 1938, when the first Latimeria was officially discovered by chance, it turns out that the Latimerians did not die, but live in the deep waters off the east and south coasts of Africa.
Later, a second type of Latimeria was discovered in Indonesia.
The oldest fossils of Latimeria are 360 ​​million years old, and the "freshest" are 80 million years old. At the same time, it should be known that there were a huge number of Latimerians, at least 90 different species. They have been distributed worldwide, in sea and fresh waters.
Latimeria stand out against the modern fishes with their unusual fins, more like limbs, and a wedge-shaped tail. Their bodies are covered with solid scales, similar to armor.
Latimeria are pretty big fish. They can reach up to 2 meters in length and weigh up to 90 kg. At the same time, the fact that no one has found them for so long is amazing.
Even after this species has been officially recognized as being extant, the Latimeria is still rare and can only be found through specific monitoring in the waters where it has been observed.
Latimeria swim slowly and feed on cephalopods and deep-sea fishes. Often, they were discovered in groups in underwater caves. They live to about 48 years. Females give birth to live individuals after a long pregnancy of 13 months.
The history of the Coelacanth is the cornerstone that supports the belief of many cryptozoologists that the mysterious Yeti, sea monsters, Chupacabra and other cryptids, actually exist, but simply have not yet been found.
At least two species of Latimeria, and perhaps more, have survived to this day without hiding at all. In addition, as mentioned above, Latimeria's "freshest" fossils date back to 80 million years.
Just imagine this huge period of time during which archeologists have not found a single skeleton of Latimeria, even though they existed all this time.
According to some reports, there are populations of 300-400 individuals near the coasts of Africa and Indonesia. This comes after several years of increased illegal fishing. In the 1980s, the Latimerians were hunted (supposedly) because of the healing properties of their meat, and before that there were probably several thousand of them.
But if they were initially much smaller, they would probably never have been discovered at all, still considered extinct.
And the rare stories of local fishermen about "fish with a foot and a shell " would be considered the same fiction as the stories of Africans about living dinosaurs.
Hundreds of Birds Die Mysteriously in Rural Area of Wales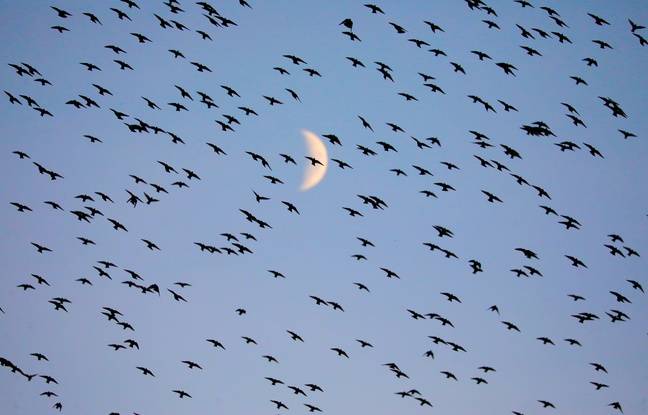 Things mysteriously falling from the sky is one of the classic Fortean phenomena. Birds dying from no apparent cause is another. That winning (or losing) combo occurred this week in a rural town in Wales no one has yet been able to explain the hundreds of dead starlings – many with their internal organs outside their bodies – found on an unclassified road near near Llyn Llywenan in Bodedern on Anglesey, an island off the north-west coast of Wales. With mysterious circumstances and no official explanation, the strange and conspiratorial theories abound.
"There's easily more than 300 of them. I counted 150 last night but I gave up as there's just hundreds of them littered everywhere. It's as if they just dropped down dead from the sky."
Dafydd Edwards reported on social media that his partner, Hannah Stevens, found the birds while driving home. She claimed that on the afternoon of December 10 she had seen a "massive flock" flying overhead before landing to eat something on the road. Less than an hour later, she said they were dead where they had been eating. It's not clear how she arrived at that short timeframe from flying to dead in the road.
"It's very strange, I can't put my finger on it. There are still some alive in the hedges today but it's all unexplained at the moment."
As seen in Edwards' video and photos (see them here and here), the vast majority of dead birds were in the road, where he counted 150 before quitting. North Wales Police's Rural Crime Team counted at least 225 and some witnesses estimated the total to be over 300. They collected the carcasses (identified as starlings) and sent some to a lab for examination and toxicology tests, which means they assume the birds were somehow poisoned. Locals were not so sure.
"It's unlikely that the birds would have been in contact with an aircraft – RAF or civilian. Bird strikes can have quite an effect on aircraft, and can cause severe damage. Even minor bird strikes are reported as a matter of course at RAF Valley, and no such reports have been fed back by our personnel."
The Ministry of Defence answered speculations that the birds had been hit by low-flying planes with that denial. On the act-of-God side, there was talk that the birds might have been caught up in strong winds or stunned by a sudden lightning strike or loud sound, but Hannah Stevens did not report any unusual conditions. The current cause-of-all-bad-things – 5G – was blamed but no other birds or wildlife seem to be affected. A sign of the apocalypse? We're still here and so are the residents of Llyn Llywenan.
"We're hearing one story that it happened in exactly the same place many, many years ago so we're just trying to confirm that as well."
Rob Taylor, Team Manager for North Wales Police's Rural Crime Team, added to the mystery by pointing out that locals claim another similar dead bird incident happened in the same area about 12 years ago, but no details were given and Internet searches turned up nothing.
As of this writing, the North Wales Police indicated they believed they know the cause of this mysterious bird kill but were awaiting the toxicology report. That hints of a suspicion of poisoning of some sort, which would seem to be one of the most likely causes. However, that memory of a previous event makes one wonder if something more sinister – something pre-5G – may be happening underground in Llyn Llywenan. Is anyone checking for unusual human conditions, cancers, deformities or mental illnesses amongst the residents?
Will there be a consensus? Will officials admit it if the cause is not poisoning?
What would Charles Forte think?
Source: Mysterious Universe
Asteroid Will Make Close Fly by of Earth on Friday the 13th
NASA has been monitoring an asteroid which maintains an orbit around various bodies in the solar system and consistently passes through Earth's orbit with the sun. 13 near-Earth objects in total are expected to fly past Earth in December of this year.
Earth is set to have a close encounter with an enormous asteroid which is set to fly nearby Earth on Friday at a speed of almost 18,000 miles an hour (more than 28,000 km/h), according to NASA.
The upcoming pass-by is estimated to happen on 8:25 am on 13 December, the unlucky Friday the 13th. The asteroid's orbit diagram indicates that the near-Earth approach will follow the rock's intersection with Earth's orbit.
According to the space agency's Center for Near-Earth Object Studies (CNEOS), the asteroid has an Earth-crossing orbit with the sun and will not approach from a diagonal or perpendicular direction and instead will flyby perpendicular to earth.
It is expected to pass by earth at a shockingly close 0.03033 astronomical units, around 1.9 million miles (more than 3mn km) away.
NASA has dubbed the asteroid 2019 XO1 and estimate that it is around 243-feet wide, about the width of a Boeing 747 plane.
According to CNEOS, 2019 XO1 is classified as an Aten asteroid, meaning that its orbit circulates around a number of celestial bodies in the solar system including the Sun, Venus, Mercury, and Earth.
The asteroid has a tendency to intersect its orbit with Earth's, typically when it is furthest away from the sun.
3 December marked the first time 2019 XO1 was identified in its frequent encroachment on Earth. It also comes close to Mercury and Venus but, unlike its proximity with Earth, it does not cross the paths of the two other planets.
The body first came near Earth on 17 November 2013, missing the planet by 0.09488 astronomical units, around 8.8 million miles.
Following its passing on Friday the 13th, the asteroid will not come back from Earth's outcrop of the solar system until December 22, 2022, where it will creep as close as 0.09534 astronomical units, up to 8.9 million miles (more than 14Mn km) away.
Sputniknews
Image credit: © CCO
Los Angeles and Chicago Are Readying to Erase 68,000 Nonviolent Marijuana Convictions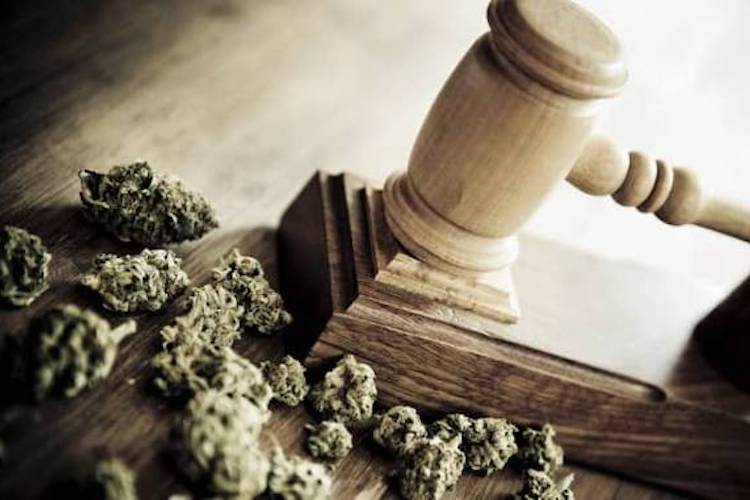 Phillip Schneider, Staff Writer
Waking Times
The cities of Los Angeles and Chicago are taking a big step toward ending the damage caused from the war on drugs by getting ready to expunge nearly 70,000 non-violent marijuana convictions from citizen's criminal records.
Kim Foxx, Cook County's State Attorney in Chicago, is preparing to eliminate misdemeanor convictions of close to 18,000 residents which she argues will help mostly racial minorities get back into the housing and job markets, whereas having these cannabis crimes on their record sets up a barrier between them and these life essentials.