Latest Tests Reveal Children's Cereals Still Contaminated with Toxic Glyphosate
The Environmental Working Group (EWG) has compiled fresh data on the levels of toxic glyphosate (Roundup) found in several popular oat-based breakfast cereals, and the verdict is this: All of them contain at least trace amounts of the cancer-causing herbicide, while most of them are loaded with it.
Olga Naidenko, PhD, a senior science advisor at EWG, along with Alexis Temkin, a toxicologist at EWG, identified the presence of glyphosate in all of the 21 oat-based cereals and snack products they tested. And all but four of these products were found to contain glyphosate at levels higher than what EWG considers to be "protective for children's health with a sufficient margin of safety."
The worst product was General Mills' Honey Nut Cheerios Medley Crunch, which clocked in at 833 parts per billion, or ppb, of glyphosate. In second place was General Mills' Cheerios Toasted Whole Grain Oat Cereal, which tested at 729 ppb of glyphosate.
General Mills' Honey Nut Cheerios was one of the few cereal products that tested below EWG's children's health benchmark of 160 ppb of glyphosate, containing 147 ppb of glyphosate according to EWG's tests. The best-testing product was Nature Valley Fruit & Nut, and Dark Chocolate & Nut, Chewy Trail Mix Granola Bars, at 76 ppb of glyphosate.
A whole slew of other General Mills and Nature Valley products tested at somewhere in between these upper and lower levels, while still mostly exceeding EWG's children's health benchmark of 160 ppb of glyphosate.
These latest findings are significant in that they once again prove that children's breakfast cereals, especially those that aren't organic and contain oat ingredients, are a toxic nightmare that's being completely ignored by federal health authorities.
The Environmental Protection Agency (EPA), for instance, has yet to act on a petition filed by EWG that calls on the agency to "sharply limit" the amounts of glyphosate residue allowed on food. EWG has also called on the EPA to put an end to the use of glyphosate as a preharvest desiccating, or drying, agent.
But the EPA rarely acts on behalf of the general public, it's important to note. In fact, the agency has been colluding with Monsanto (now Bayer-Monsanto) for years to keep glyphosate on the market by claiming that the chemical is completely safe for humans – this being a total lie.
Amid ongoing litigation concerning glyphosate's cancer-causing properties, Bayer-Monsanto is desperate to keep a lid on the truth – and the EPA is actually helping the company to continue deceiving the public about it. But EWG's petition, which includes 19 food companies that agree with its demands, has already been signed by more than 80,000 people, meaning the EPA can't ignore it forever.
Prior to 1993, the EPA actually had standards in place to prevent excess glyphosate from getting into food. But those standards have since been abolished, which explains why the American food supply is becoming increasingly more toxic with each passing day.
"EWG's petition, currently under consideration by EPA, calls on the agency to return to its health-protective 1993 standard," EWG reports. "But it could take years for EPA to act, and the agency has been caught colluding with Monsanto to promote the claim that the chemical is safe."
"The only way to quickly remove this cancer-causing weedkiller from foods marketed to children is for companies like General Mills and Quaker to use oats from farmers who do not use glyphosate as a desiccant," EWG goes on to explain, adding that more than 236,000 people have already signed a petition calling on these two companies to stop sourcing oats from farms that use glyphosate as a preharvest desiccant.
You can sign that petition yourself at this link.
Ethan Huff
Natural News
A brief history of "improving" people and the human breed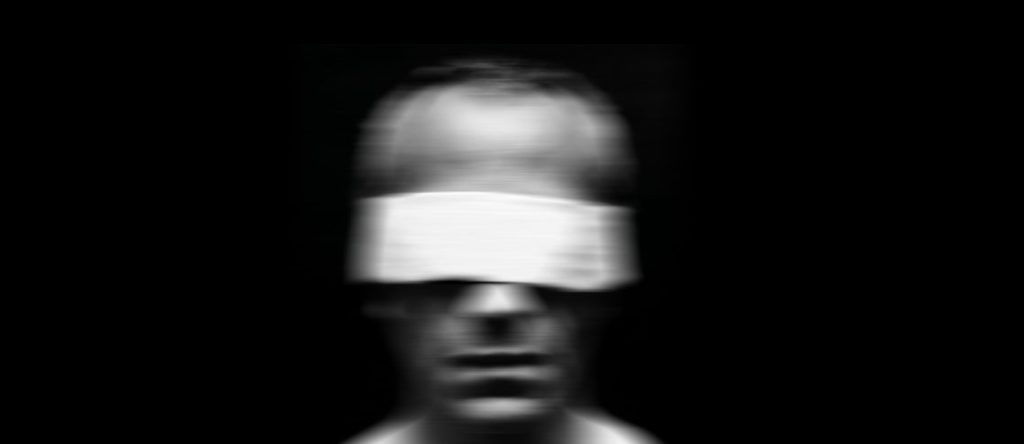 On January 18, 1940, in the castle of Grafeneck in southern Germany, the Nazis began to kill people with mental disorders, hereditary and incurable diseases, and disabled people for the sake of "cleansing", "improving" the German people and out of "mercy". The crimes of the Nazis are considered the height of the atrocities, but the ideas that motivated them appeared long before the Third Reich – and did not disappear after its fall.
Since time immemorial, people have noticed that children are more or less like parents. And if so, this pattern can be used. Even Plato in the dialogue "State" proposed, as we would say now, a demographic program that governs who can have children with whom. In his opinion, worthy men should have several partners. At the beginning of the XVII century, the Spanish doctor Luis Mercado wrote a treatise "On hereditary diseases," where he advised to look for a spouse who is as different as possible from you: then the father's seed compensates for the flaws of the mother's seed, and vice versa. But almost another 300 years passed before people became obsessed with heredity.
In the mid-19th century, Charles Darwin declared that life was subject to natural selection. Organisms have different traits – some traits help to survive and continue the genus, therefore they persist, while others disappear. Darwin had a younger cousin, Francis Galton, and this idea struck him.
As Carl Zimmer writes in his book, She has her Mother Laughs, Galton tried his best to graduate from Cambridge University with honors. He hired tutors, went to retake and even asked the teacher to postpone the final exam for a year, but he did not succeed. Then Galton realized that, unlike his friends, he was mediocrity. And those, as it seemed to him, inherited their talents and intelligence from their parents. Therefore, outstanding people can – and must! – breed using artificial selection.
In 1883, Galton invented the catchy word "eugenics" for his teaching, which is composed of two Greek roots: "good" and "genus." True, this did not help to gain popularity in his homeland, the UK. But eugenic ideas took root in the United States.
Kallikak Family History
In the late nineteenth and early twentieth centuries in America, many thought that the country's future was at stake because of the spread of dementia. Among those who tried to find the reason was Henry Goddard, a psychologist and teacher, who worked in a special school. Goddard believed that intelligence is inherited, like growth or eye color, and that a nation is simply degenerating. To check the guess, he began to study the pedigrees of the students and soon found confirmation.
Goddard's assistant collected information about fifty of the relatives of one student and found out that two branches of descendants came from his distant ancestor. Allegedly, during the War of Independence, he slept with a weak-minded girl, and when he returned from the front, he married a decent woman. Both had children. Among the offspring of the first were idiots and criminals, and from the second became doctors and lawyers. Based on the results of this study, Goddard published the book The Kallikak Family, which made him famous.
Even before the release of The Kallikak Family, some US states passed laws to force the sterilization of criminals and the demented. The doctor, William McKim, Zimmer writes, generally suggested "silent, painless killing." Having gained popularity, Goddard began to lobby for such laws in the future. The authorities also, on his advice, began to check the intelligence of immigrants and soldiers. The results were depressing: it seemed that blacks and visitors from southern and eastern Europe were almost completely moronic. In 1924, Congress passed a law restricting entry into the country.
In fact, Goddard's assistant messed up a lot of things. There was no common ancestor, and in the "bad" branch there were plenty of completely normal people, literate and with work. Deviations in development, which nevertheless occurred among the relatives of that student of the special school, could often be explained by poor nutrition and other companions of poverty. As for intelligence tests, many of the questions did not require sharpness of mind, but specific knowledge. Finally, we still do not fully understand what intelligence is, and even more so how to measure it.
Since the 1920s, eugenics has been increasingly criticized in the United States, and in the 1930s it was no longer considered a science. But not in Germany.
Gene cultivators
In Germany, the Kallikak Family first appeared back in 1914. As Karl Zimmer points out in his book, Adolf Hitler read it ten years later while he was in prison. Hitler came to power in January 1933, and already in July a law was passed in Germany to prevent the birth of offsprings with hereditary diseases. Among other things, the list included schizophrenia, hereditary blindness and deafness, Huntington's chorea, cleft lip.
The law allowed to sterilize sick people so that they did not produce the same offspring. The decision was made by a judge and two doctors. Dementia was detected using tests similar to those used in America. After a year and a half, another new law obliged the Germans to provide health certificates before marriage.
In the book The Nazi Doctors, Robert Jay Lifton writes that doctors in the Third Reich explained their mission in such a way: they must ensure that people realize their full racial potential, not just treat patients, but cultivate genes, maintain blood purity and preach the laws of nature .
Killing was considered the most merciful therapy for the incurable and insane, so sterilization was only the first step. Then the Nazis began to kill "defective" children in hospitals, then – adults. Basically, they dealt with patients in psychiatric hospitals, some of which were converted to centers for euthanasia.
One such hospital was located in the castle Grafenek. Converted, it was opened from January to December 1940, after which the program had to be curtailed due to the indignation of the Germans. But the killings did not stop. On the contrary, the Nazis destroyed more and more people: the sick, criminals, homosexuals, Jews, Gypsies and other non-Aryans – they simply did it secretly and mainly in the occupied territories.
The extermination of people was stopped only by Soviet and Allied forces at the end of World War II. But they did not defeat eugenic ideas.
Edited children
"Undoubtedly, we must remember the Holocaust and not allow history to repeat itself. But we feel that we have a moral duty to promote" good births ", that is, to set literally eugenic goals. Indeed, if parents are encouraged to provide their children with the best conditions (good nutrition, education, treatment, an atmosphere of love in the house, etc.), why not encourage them to have good genes in their children? " – Sarah Goering writes in an article on eugenics for the Stanford Encyclopedia on Philosophy.
Eugenists and Nazis talked about genes, but did not know what it was. No one knew. In the 1940s, scientists only assumed that hereditary information was recorded in DNA, but its structure and the transmission of characters from parents to offsprings were a mystery. In heredity, much remains unclear. Nevertheless, the purpose of many genes and the malfunctions that DNA breaks cause are already known. There are tools that allow you to change genes. They are far from perfect, but this does not stop scientists.
At the end of 2018, biologist He Jiankui announced the birth of twins with a corrected gene, which determines whether HIV infection will occur. Other scientists generally did not approve of the experiment (suffice it to say that both girls did not have the correct gene edited inaccurately and not in all cells), and later a Chinese court sentenced him to three years in prison.
In the summer of 2019, Russian Denis Rebrikov was going to do the same, only with the gene, because of which the child is born deaf. Allegedly, he even persuaded one pair, but when the hype arose, they refused. In addition to such an experiment, you still need to get permission from the Ministry of Health, and after the story with He Jiankui, it will not be easy to do.
Inevitable eugenics
Nevertheless, technology already allows us to control or at least decipher the hereditary information, and in the future will become more accurate and cheaper. Therefore, experts in bioethics talk about a new eugenics – liberal. It is called so because it concerns the well-being of individuals, and not of society and the state as a whole. It is based on the personal freedom of choice of parents in accordance with their values ​​and ideas about a better life. That is, the laws do not indicate what is good and what is bad, and do not oblige the couple to do anything at all.
At first glance, there is nothing wrong with such eugenics, but difficult questions arise. Here are some of them.
Parents are obliged to change the genes of the child for the sake of it's future, or just can do it, or can they leave everything as it is?
Is it possible to change the genes of an embryo if it is, in principle, impossible to obtain his consent?
What is permissible: to prevent disease or also improve symptoms? Where is the line between healing and improvement? Is everything that seems to be an improvement really such? For example, are the smartest people the happiest?
Let the state not dictate what is good and what is bad, but in culture, there are still persistent prejudices. If parents are allowed to choose, will they ask for a tall white heterosexual boy, because he will have more chances to succeed in life? In other words, accessible genome editing can reinforce racism, sexism, homophobia and other prejudices.
Gene technology is more complicated and more expensive than polio vaccination, so for a long time it will be available only to the elite. Suddenly, social and economic inequality will take root in human biology?
Will we not change so much over time that we cease to be human?
Most of these questions seem speculative. In the end, while only two children with edited DNA were born, and even then no one saw them, and before the mass use of such technologies there are decades, if not centuries. But it is worth considering how many children were not born due to the fact that a genetic test revealed pathology during pregnancy. In the case of some abnormalities, for example, the absence of one of the two sex chromosomes that causes Shereshevsky-Turner syndrome, future parents almost always choose an abortion.
It is difficult to say which solution is correct in such a situation. Karl Zimmer in his book talks about several lawsuits about the "unauthorized birth" from children who believe that their parents showed negligence, ignoring the test results and allowing the pregnancy to continue. But can people with severe pathologies, whose parents did not begin to check the fetus, take legal action? This is no longer a speculative question.
Antenatal diagnostics and genetic engineering expand the choice, but at the same time make it impossible not to choose at all. Everyone is forced to decide what is "good birth" and what is not — we all inevitably become eugenists.
TASS
Opioid Crisis — A Result of Poverty, Availability and Pain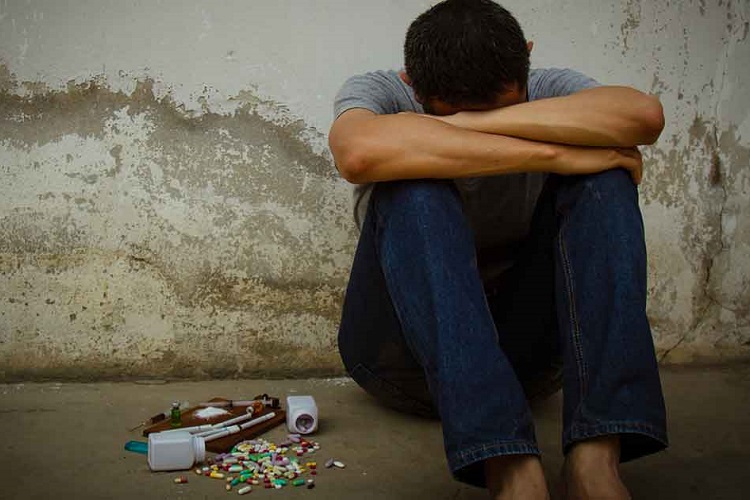 Dr. Mercola, Guest
Waking Times
In recent years, the devastating effects of wanton opioid use have become unmistakable, with opioid overdoses killing 47,600 Americans in 2017 alone. As of June 2017, opioids became the leading cause of death among Americans under the age of 50, and President Trump declared the opioid crisis a public health emergency that year in October.
I've written many previous articles detailing the background of how the U.S. ended up here. While the opioid crisis was largely manufactured by drug companies hell-bent on maximizing profits, leading to exaggerated and even fraudulent claims about the drugs' safety profile, the increased availability of opioids isn't the sole cause.
China is hiding information about the unknown virus and more patients are becoming sick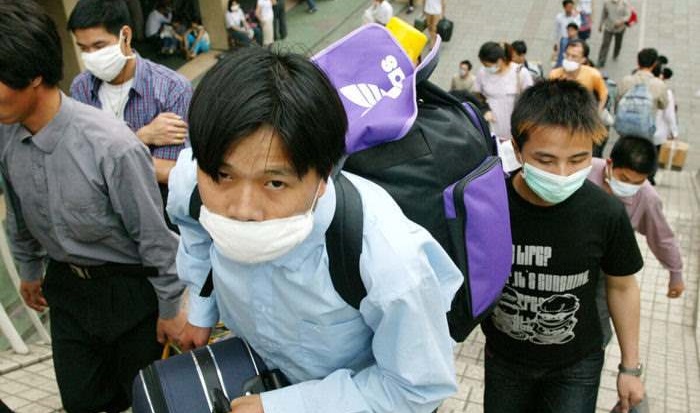 According to experts, hiding an outbreak of an unknown deadly disease can have serious effects on its control in neighboring China.
Global public health experts call on the Chinese authorities to guarantee transparency about the mysterious outbreak of viral pneumonia.
As of December 2019, 59 people were already infected in the Chinese city of Wuhan, with only 27 cases known at the beginning of January 2020. On January 5, 7 of the 59 cases were identified as "severe patients".
On January 9, Chinese authorities say they have identified a possible cause of the unknown viral pneumonia, a new type of coronavirus (MERS-CoV). However, they do not provide any information on the possible spread of the disease.
Authorities also did not specify exactly the number of patients currently being treated for the new respiratory disease. According to official data released on January 5, 2020, 59 people are being treated for a mysterious airway disease and 7 people are in critical condition.
Meanwhile, a senior Wuhan official unexpectedly resigned from his post, while authorities in Hong Kong and Taiwan are taking extra precautions to prevent the disease from spreading.
According to the Hong Kong Hospital Administration, there are already five patients in Hong Kong with symptoms of new pneumonia with respiratory infection. All five were infected soon in Wuhan.
On January 11, 2020, The Straits Times reported that the first case of a mysterious virus was registered in Singapore after the patient returned from Wuhan.
The onset of the epidemic has prompted Singapore, Hong Kong and Taiwan to step up screening for newcomers and patients with symptoms of pneumonia.
Why are they hiding the start of the epidemic?
The Chinese authorities have not reported an outbreak of so-called "viral pneumonia", and online rumors have linked the virus to severe acute respiratory syndrome ( SARS ), which killed more than 8,000 people in 2003 and killed 774 people.
A statement from the Wuhan City Health Commission on January 3, 2020 said the cause of the pneumonia was unclear. On 5 January, the Commission announced that it had ruled out SARS, Middle Eastern Respiratory Syndrome (MERS) and avian influenza as a cause of the epidemic and is still working to identify the virus.
Although such cases are reported in Hong Kong and Singapore, Chinese officials say there is no clear evidence of human-to-human transmission of the virus.
Until January 5, officials did not announce the date of the first case that was discovered and linked to the Wuhan fire. It happens on December 12, 2019. Wuhan Central Hospital, which treats some of the patients, declined comment, though Chinese and foreign media have been pushing hard to contact the medics.
On 3/01/2020, in an email to Laurie Garrett, a health analyst and Pulitzer Prize winner, wrote:
"The problem with China's current epidemic and response is that the Wuhan and Beijing authorities have provided very little information."
On January 1, Chinese police detained eight people for "the spread of pneumonia outbreak rumors on the Internet".
On January 5, the Hong Kong-based Apple Daily reported that security officials at Jingintan Hospital had expelled their journalist. All the doctors and nurses at the hospital the reporter saw were wearing protective suits, wearing face masks and safety goggles.
The journalist testified that new patients were admitted to the hospital in the afternoon, the same day. The hospital consists of two buildings, and the publication's official noted that patients infected with the virus were isolated in them.
The message says:
"Patients undergoing treatment in the North Building are in serious condition. When their health improves, they will be moved to the south building. "
Laurie Gareth commented on:
"China seems more interested in maintaining control than complying with international health regulations."
In 2005, the World Health Assembly adopted legally binding international health rules that required immediate notification to the WHO of any outbreak. China has signed this agreement.
Taiwanese pulmonologist Kuo Xu-Ta, who was the director of the SARS Center at McKay Hospital in Taipei, during a SARS epidemic in 2003, told Epoch Times:
"The epidemic information should be published immediately! The more the government tries to hide it, the worse it will be to fight the disease. "
The first death – on January 11, 2020, the media reported the first fatal case following a new illness. This is a 61-year-old man who was admitted to the hospital in very poor condition. He had advanced pneumonia with shortness of breath as well as liver problems. It was found that the man often visited a seafood market, from which most of the infected initially arrived.
The man died a week ago from a sudden cardiac arrest.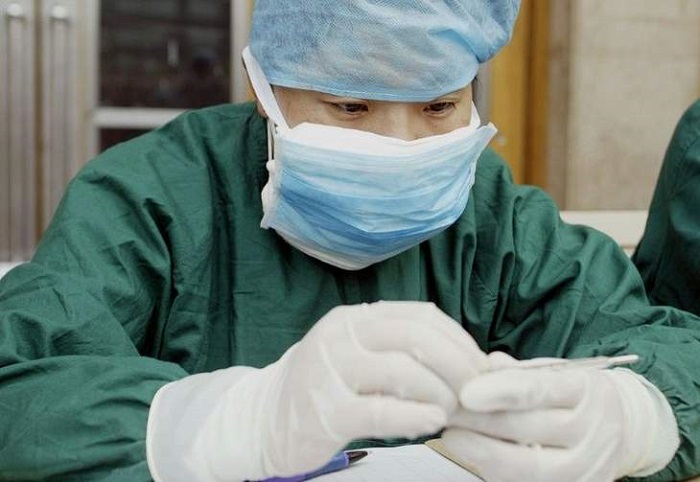 Sean Lin, a microbiologist who worked at the U.S. Army's Department of Viral Diseases, said the Chinese authorities may already know or suspect the source of the virus.
On January 3, he told the media:
"It's not just two, three days … It's probably been more than a month."
According to Lin, the Chinese Centers for Disease Control is level because of its infectious disease monitoring program. He believes that if patient samples have been tested in laboratories, the information available now may not be as limited as that reported in official statements.
Lynn thinks the delay in providing information about the new infection is because there are many mutations of the virus that take time to determine or "the authorities have more information but are hiding it ."
He adds:
"The public was not allowed to learn more about this situation."
He said the Chinese authorities should allow the media to monitor local hospitals and patients, conduct studies and inform the public about preventive measures.
Lynn shares:
"The problem with China is that the government has a very bad reputation in public health."
Hiding official information reminds everyone of the 2003 SAR outbreak and causes panic in China and neighboring regions. In 2002-2003, Chinese authorities covered the SARS epidemic for several weeks, but deaths and rumors forced them to tell the truth.
The Chinese did not warn the WHO or neighboring jurisdictions, which allowed (one) patient to "escape" to Hong Kong. The spread of the virus has led to 774 deaths in 37 countries.
Laurie Garrett was in Hong Kong and China during the 2003 epidemic, and then visited hospitals and memorials in Vietnam, Singapore and Hong Kong, where health care workers struggled and died from the disease.
She says:
"The lesson was understandable around the world: do not hide diseases. Fighting epidemics requires trust, and trust requires openness.
World public health is losing confidence in the Chinese government."