Lao Tzu's Four Rules for Living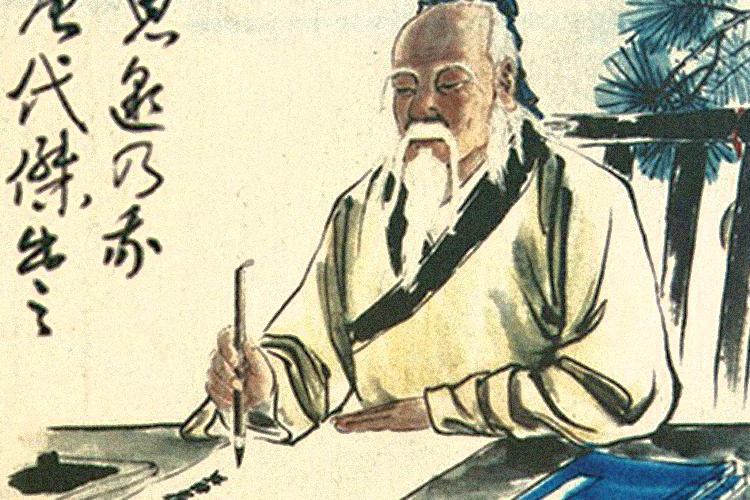 Many centuries ago, Lao Tzu, spoke of the four cardinal virtues, teaching that when we practice them as a way of life, we come to know the truth of the universe. The ancient Chinese master said that living and practicing these teachings can open you to higher wisdom and greater happiness, as they realign you to the source and enable you to access all the powers that source energy has to offer.
"When you succeed in connecting your energy with the divine realm through high awareness and the practice of undiscriminating virtue, the transmission of the ultimate subtle truths will follow."  Lao Tzu
Lao Tzu means 'Old Master,' and he was believed by some to be a God-realised being. The Four Cardinal Virtues are found in the Tao Te Ching, a collection of sayings expounding the principal Taoist teachings. It has 81 short poetic verses packed full of universal wisdom for politics, society, and personal life, and aims to support personal harmony through the right view and understanding of existence. The Tao (also known as the Way or the Dao) has baffled its readers for centuries with its cryptic and deliberate contradictions, yet it offers a profound contemplation to seekers, lending itself to varied interpretations and inner questioning.
Lao Tzu means 'Old Master,' and he was believed by some to be a God-realised being.
"The Tao that can be told is not the eternal Tao. The name that can be named is not the eternal name. The Tao is both named and nameless. As nameless it is the origin of all things; as named it is the Mother of 10,000 things. Ever desireless, one can see the mystery; ever desiring, one sees only the manifestations. And the mystery itself is the doorway to all understanding." ― Wayne W. Dyer, Change Your Thoughts – Change Your Life: Living the Wisdom of the Tao
The Tao Te Ching is the basic text of Taoism, but it has also influenced Confucianism and Chinese Buddhism, and is among some of the most translated works in world literature. This powerful text of the Tao, road or way of life, reflects the force of the universe and even the universe itself. While many have tried to make sense of its mystery, one man immersed himself in this text, literally living its wisdom, and then distilled the essence of these ancient mystery teachings for a modern audience.
In 2006, the late Wayne Dyer was inspired to spend his entire 65th year reading, researching, and meditating on Lao Tzu's messages, going into retreat to practice them and ultimately write down the insights he felt Lao Ttzu wanted us to know.  Dr Dyer researched ten well respected translations of the text and the result of that life-changing year was his best-selling book Change Your Thoughts—Change Your Life: Living the Wisdom of the Tao.
Affectionately known as the Father of Motivation, Dr Dyer says Lao Tzu's four cardinal virtues represent the surest way to leave habits and excuses behind and reconnect to your original nature. "The more your life is harmonised with the four virtues, the less you're controlled by the uncompromising ego."
The Tao encourages us to be in touch with our own selves, particularly our deepest selves, for when you know who you really are, that is when you discover eternal peace. Lao Tzu liked to compare different parts of nature to different virtues. He said, "The best people are like water, which benefits all things and does not compete with them. It stays in lowly places that others reject. This is why it is so similar to the Way (Dao)." Each part of nature can remind us of a quality we admire and should cultivate ourselves—the strength of the mountains, the resilience of trees, the cheerfulness of flowers.
We enter life with a seemingly clean slate, a spectacular pathway ahead of us with unlimited potentials and choices. To navigate our lives and get a handle on the challenges and gifts life will throw at us, it is useful to have some sort of compass so that we don't end up on the rocks or lost at sea.
For many people this may be religion, morality, or the belief systems passed down by their family, and they may derive a sense of strength and direction through their strongly held inner compass sourced in this integrity. No matter what happens in life, they'll always fall back on that maxim, whether it be, for example, to lead from the heart, or to be kind.
"To realise the constancy and steadiness in your life is to realise the deep nature of the universe. This realisation is not dependent on any transitory internal or external condition, rather it is an expression of one's own immutable spiritual nature. The only way to attain the Universal Way is to maintain the integral virtues of the constancy, steadiness and simplicity in one's daily life." – Lao Tzu
The four cardinal virtues, or rules for living life, can provide a framework for a life filled with inner peace and purpose.
1. Reverence for all Life
This virtue manifests as having unconditional love and positive regard for all creatures in the universe, starting with ourselves, then this will naturally flow out to all others. This reverence is for all life, not just some forms. It is honouring all forms of life, and at its core has an innate spiritual understanding of how the universe truly works – that we are all sparks of the one fire. When we live with reverence for all life, we surrender our need to control and to dominate. We naturally come into heartfelt appreciation and gratitude for all of life. This first virtue is the key to diminishing the ego.
"Affirm this as often as you can, for when you see yourself in a loving way, you have nothing but love to extend outward. And the more you love others, the less you need old excuse patterns, particularly those relating to blame." Wayne Dyer
2. Natural Sincerity
This virtue encompasses kindness and authenticity. To me, it has a feeling of compassion and an all-encompassing love for all beings. When we are sincere and act with integrity, we move towards peace and inner tranquility. Our conscience clear, we don't have the inner niggles over our dishonest actions that can erode a peaceful mind. Much of these four pillars relate to karma, the law of cause and effect, and maintaining equilibrium and impeccability. This virtue is honesty, simplicity, and faithfulness, says Wayne Dyer. It is about being true to yourself and walking your talk.
According to Dyer, if you find this challenging, try affirming, "I no longer need to be insincere or dishonest. This is who I am, and this is how I feel."
3. Gentleness
Gentleness is a deeply powerful trait. Often interpreted as weakness, gentleness is sensitivity, respect, and reverence for all life. Perhaps this virtue can be summed up by the Dalai Lama who often says; "my religion is very simple, my religion is kindness." In life, it is far more important to be kind than to be right, and to be kind rather than important. Gentleness is an umbrella for forgiveness, acceptance and love. It is much like the yogic term ahimsa, or non-violence. When we give up being right and being superior, we start accepting ourselves and others, and so much conflict in our lives drops away.
"Gentleness generally implies that you no longer have a strong ego-inspired desire to dominate or control others, which allows you to move into a rhythm with the universe. You cooperate with it, much like a surfer who rides with the waves instead of trying to overpower them. Gentleness means accepting life and people as they are, rather than insisting that they be as you are. As you practice living this way, blame disappears and you enjoy a peaceful world." – Wayne Dyer
4. Supportiveness
When we are supportive of ourselves, with kind words, loving actions and self-care, we are naturally supportive of others. This virtue is the basic tenet of humanity. We are naturally social beings and, at our core, we want to be with others and to help others. Many experiments show how humans are motivated by connection and will move towards this rather than other things. When we give to others, share and support others, we become happy.  Our lives become meaningful and our hearts full. Supportiveness is about service. Open hearted service for the sake of helping others and benefiting others, with no thought to our own gain. Supportiveness is also about holding space for another, listening to another, and being there for others. It is radical loving kindness in action. This quote by the poet, Hafiz, sums it up: "Even after all this time, the sun never says to the earth 'you owe me.'"
"The greatest joy comes from giving and serving, so replace your habit of focusing exclusively on yourself and what's in it for you. When you make the shift to supporting others in your life, without expecting anything in return, you'll think less about what you want and find comfort and joy in the act of giving and serving." Wayne Dyer
Let these four virtues fragrance your life, and notice the grace and ease that will come your way. For each one of these virtues brings in a way of being that is light, graceful and flowing and will help you shed destructive, self defeating patterns that sabotage your inner peace and happiness.
"The four cardinal virtues are a road map to the simple truth of the universe. To revere all of life, to live with natural sincerity, to practice gentleness, and to be in service to others is to replicate the energy field from which you originated."  Dr Wayne Dyer
About the Author
Azriel ReShel is a Writer, editor, yoga Teacher & healing facilitator.
This article was originally posted at Uplift Connect, and is reposted here with permission.
Dalai Lama Loves Everyone… Except For Dorje Shugden Buddhists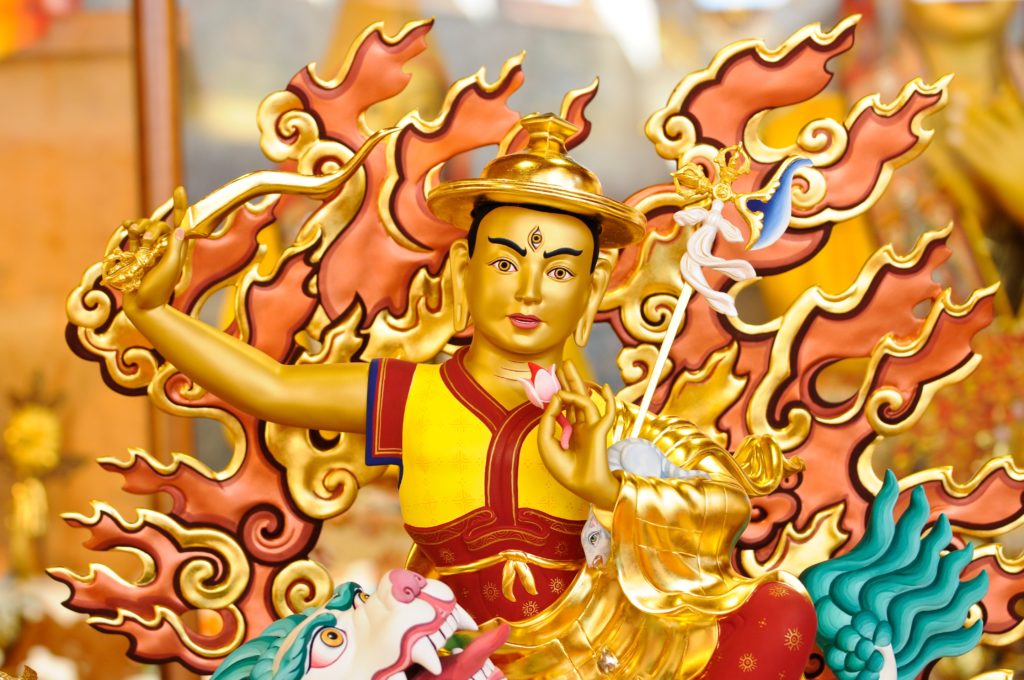 The 14th Dalai Lama, Tibet's exiled spiritual leader, has for decades travelled the world with a message of peace, compassion and love that has won him hundreds of followers and admirers, made him one of the most respected and recognised religious leaders around Earth and got him the 1989 Nobel Peace Prize.
"Love, kindness, compassion and tolerance are qualities common to all the great religions," he wrote on his Facebook page. He has brought his message to Christian, Jewish and Muslim leaders, such as Catholic Popes john Paul II and Benedict XVI, and lately spoke on behalf of the Rohingya muslims since they suffer ferocious persecution in their predominantly Buddhist Myanmar home, sometimes at the hands of Buddhist monks.
However, the Dalai Lama's tolerance doesn't seem to expand to devotees of Dorje Shugden, a contentious Buddhist deity to whom the Dalai Lama himself has admitted that he used to offer prayers before announcing it to be a malign spirit. Such appears to be his aversion to Shugden practitioners he has asked them to not attend religious parties where he is present.
He has since 1976 affirmed on several different occasions that the practice of paying devotion to Dorje Shugden shortens the life of the Dalai Lama, promotes sectarianism among Buddhists and signifies a "danger to the cause of Tibet". Through such remarks, Tibet's de facto religious leader efficiently issued a prohibition against the practice, resulting in ostracism of its practitioners by the wider Tibetan Buddhist community.
Some Shugden practitioners say that this is comparable to the Pope threatening excommunication for people who promote devotion to the Virgin Mary or Saint Francis. Such high-handed actions would meet with fierce opposition both from people and from orders like the Franciscans and the Marists. All would no doubt consider themselves practising Catholics despite their obvious disobedience to a figure that, in Catholic doctrine, is God's representative on earth.
An issue of emphasis
The Dorje Shugden deity is believed by some to be among many protectors of the "Geluk", or"yellow hat" school of Tibetan Buddhism to which the Dalai Lamas belong and whose adherents are known as "Gelukpas". Critics state worship of this deity promotes divisions among the four major schools of Tibetan Buddhism, all which share the same fundamental doctrine, and whose differences lie mostly in the emphasis they put on various Buddhist scriptures.
"The hub of the dispute is contrasting views on sectarianism and the correct path for Yellow Hat Buddhism," wrote M.A. Aldrich in a December 2016 article at The Diplomat. "The Shugden followers insist upon an aggressive purge of heterodox forms of Tibetan Buddhism while the Dalai Lama has called for non-sectarian cooperation among all branches of Tibet's religions."
Shugden practitioners have worshipped among "Yellow Hat" Buddhists for some 350 years. If they've pursued an"aggressive purge" of different kinds of Buddhism, as their accusers state, how can it be that all four main schools of Buddhism generally flourished over such an extended period?
Moreover, since Shugden devotion has been an accepted practice for most of this period of time, what has changed since the Dalai Lama fled Tibet in 1959 after a failed uprising against Chinese Rule?
"The Dalai Lama believes that aggressive sectarianism threatens Tibetan unity," wrote Aldrich. "He has decreed that while the followers of Dorje Shugden may continue to worship the deity, his own followers should not permit devotees of Shugden to be initiated into the Kalachakra."  The Kalachakra is a intricate system of doctrine and meditation in Tantric Buddhism and exclusion from it is seen by many as a significant penalty.
Though the Dalai Lama has said his statements don't amount to a ban on the practice, the Central Tibetan Authority — the Tibetan government in exile in India — taking its lead from the religious leader — has made a range of moves to ostracise Shugden practitioners. A 1996 CTA resolution involves a clause which states: "if individual citizens propitiate Shugden, it will harm the common interest of Tibet, the life of His Holiness the Dalai Lama and strengthen the spirits that are against the religion."
Other branches of the exiled government immediately fell into line after this resolution. For instance, a 1996 directive from the CTA's department of health said "if there is anyone who worships Dorje Shugden, they should repent the past and stop worshipping. They must submit a declaration that they will not worship in the future."
Demonizing worshippers
Jamyang Norbu, a Tibetan political activist who favours the independence of the area rather than greater autonomy under the Chinese authorities, states that although the Dalai Lama has every right to object to Shugden practices on theological grounds, Buddhists ought to be free in their devotional practices.
"The trouble is that the Tibetan government has been inducted to implement the Dalai Lama's proscription of Shugden worship," wrote Norbu. "The Tibetan government claims it has not issued any orders or appeals to people to harass or fight Shugden worshippers. Yet it has produced and distributed literature and videos demonizing Shugden worshippers."
Norbu is nevertheless highly critical of those outspoken Shugden activists who've picketed a number of the Dalai Lama's public appearances, trying to drown out his words, chanting abuse while making no attempt to engage into dialogue. He has stated, however, that additional effort can be made to achieve an understanding with those Shugden acolytes who continue to accept the Dalai Lama as their spiritual leader.
One such is Tsem Tulku Rinpoche, the Malaysian based 'spiritual advisor to Kechara' Buddhist Temple and Shugden practitioner, who earlier this year said that he was"ecstatic" about what he known to be a perceived softening of the Dalai Lama's position vis-à-vis Shugden practitioners.
A number of Shugden centers, such as Kechara, state they're not in any way active in the autonomy debate, nor have no curiosity about overtures from China.
Tsem Tulku Rinpoche says he has for decades resisted the scapegoating of the Shugden spiritual practice, looking for a peaceful end to a conflict that has already weakened the beleaguered community of Tibetan refugees and their Tibetan government in exile. Additionally, supporters say the exception of Shugden practitioners isn't compliant with the Tibetan constitution, nor Article 18 of the Universal Declaration of Human Rights that embodies the notion of religious liberty.
Another notable Shugden exponent to come under pressure would be Geshe Kelsang Gyatso, religious leader of the New Kadampa Tradition. Supporters maintain these two leaders have worked tirelessly spread of the Geluk tradition globally. However, while the New Kadampa tradition has protested the Dalai Lama vociferously, Tsem Tulku's Kechara followers have sought to avoid this conflict.
Nevertheless, the vilification of the practice persists. In late 2016an official correspondence from the Tashi Dargyeling Monastery — as translated on a Shugden-leaning website — seemed to promote measures against Shugden professionals which bear all the hallmarks of religious persecution. People who continue to worship the deity, or just maintain relationships with practitioners, are told that the monks of the monastery won't perform prayers in their homes or funeral rights for members of the family — somewhat equal to being excommunicated from the Catholic Church.
Earlier in 2016, a Monastic University in the Tibetan exile community stated that it had introduced an identity badge program for its monks to indicate they weren't "Dolgyal propitiating monks". Dolgyal is a derogatory term used for Shugden devotees. Monks who practiced dedication to the Dorje Shugden weren't welcome in the school, it was understood.
More alarming still, there also have been widespread reports of beatings, vandalism and death threats targeted at practitioners, a lot of whom say they've been forced into the boundaries of their communities, or to leave them completely.
A Chinese angle
"There's a lot of passion around this (issue) from Shugden practitioners, and the Chinese have fostered this Shugden worship as a way to split Tibetans," explained Kelley Currie, a senior State Department adviser on Asia and Tibet from 2007 to 2009, told Reuters in a December 2015 report. Currie has worked for the International Campaign for Tibet, an advocacy group promoting human rights for Tibetans.
In the last several years, Dorje Shugden professionals have been denounced as stooges of China who support Beijing rule in Tibet. They're accused of allowing China to exploit divisions among Tibetan Buddhists and worse, accepting Chinese backing to foment discord among the exiled Tibetan community.
Their virulent opponents have established a string of attacks through social media, including a high number of heavily-worded insults and threats on Twitter, Facebook and elsewhere, couched in an occasionally violent speech rarely associated with Buddhism. Shugden proponents who share their spiritual practices online say they risk a co-ordinated deluge of frequently ad hominem attacks.
The timeline of events additionally indicates it had been the edicts and pronouncements from the Shugden practice which generated the discord within the Buddhist ranks in the first place. If Shugden acolytes were permitted to keep their worship practices unmolested by other factions within the Buddhist community, as they've done publicly for 350 years, there could possibly be no schism to exploit.
In effect it seems that it was just after the Dalai Lama spoke against the practice that the Chinese authorities made its first tentative approaches to Shugden practitioners, possibly sensing a chance to exploit the rift and weaken the push for Tibetan autonomy.
Nevertheless, China is not involved in the demonstrations, said Sonam Rinchen, a U.S. based Tibetan national, as mentioned in the Reuters piece. "I am sure they are pleased, but we do not protest to please China," he explained. "We are interested in getting our religious freedom back."
'Temple of Love' – A newly released Youtube Love Anthem – Great!!!
You gotta believe me when I tell you it's heart warming, soul touching and cult!!!
They call it: Poetic Rock. And it is..no doubt!
The time has come for all to admit that Jesus was not white
Historians and Biblical scholars are generally agreed that Jesus of Nazareth was born in the region which is now modern day Palestine and therefore it is certain that he was Middle Eastern in his appearance. Despite the fact that scholars generally agree that this is the case, it still proves to be controversial among certain circles with some people claiming that Jesus was a white man. Even though this may seem to fly in the face of common sense it is still a matter of great debate among some circles. But how did this argument come into being?
There are very few descriptions of Jesus in the Bible and those which do exist seek to emphasize his divinity rather than give an authentic representation of his human appearance. Therefore, those who wish to decipher what Jesus might have looked like being forced to seek out what other people from his home region and time period looked like. The ancient Jews tended to look very similar to their Middle Eastern neighbors, with dark skin and hair. Indeed, most of the earliest representations of the person of Christ are depicted in this way with an emphasis on Jesus's Semitic origins. However, once Christianity and the figure of Jesus began to move into the mainstream this was no longer the norm.
The fifth century saw the greatest revolution in the history of Christianity when the most powerful man in the world, the Emperor Constantine, became a convert. Christianity became the official religion of the Roman Empire and the once scorned and persecuted faith soared in popularity. It was at this time that the classic representation of Jesus as it is understood today began to proliferate. This artwork was generally produced in the center of the Roman world, Rome, where the white European artists depicted Jesus with long brown hair, a beard, and white skin, in order to emphasize his connection with the people of Europe.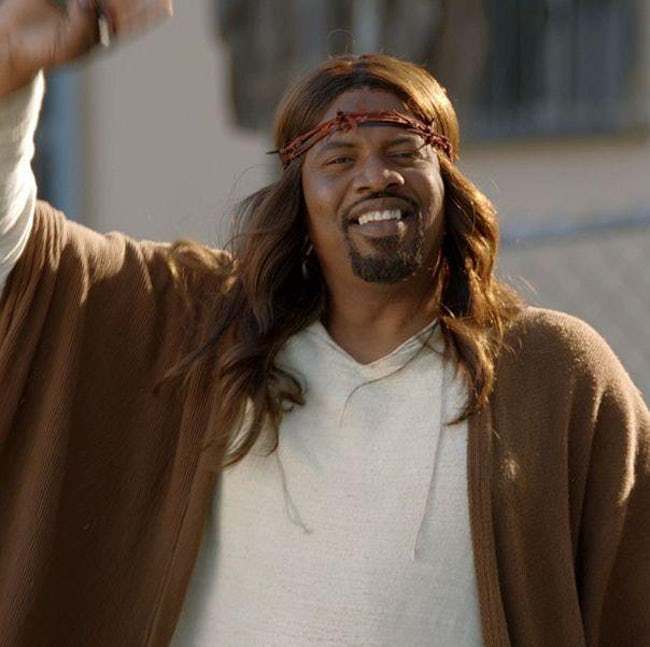 This trend would continue over the centuries as Christianity became more integral to European life. According to the Biblical scholar Christena Cleveland, this was a concerted effort to depict white Europeans as having the most natural affinity to Jesus of all of the people in the world despite historical facts indicating to the contrary. The reason for this is that Jews were a marginalized minority at the time that Christianity entered the mainstream and continued to be so throughout the glory days of Christianity in Europe. Therefore it would not be considered either appropriate or wise to aggrandize the Jews by aligning the Messiah with them in any way. Instead, Jesus was presented as being as close to the white European worshippers as possible in his physical appearance.
Source: Disclose.tv