Lao Tzu's Four Rules for Living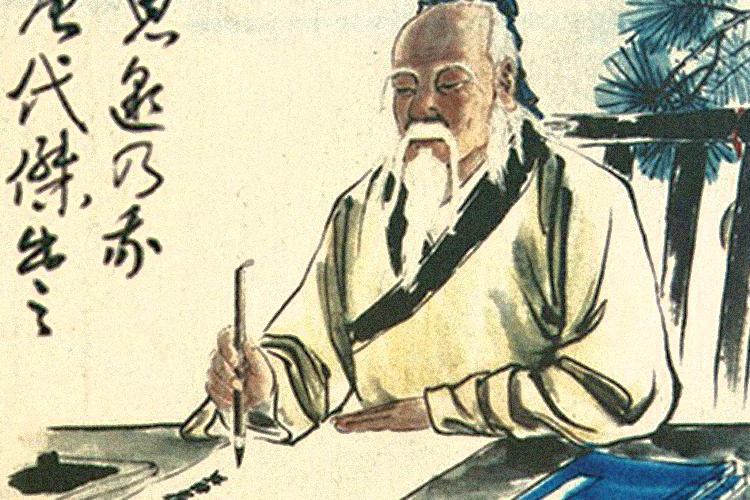 Many centuries ago, Lao Tzu, spoke of the four cardinal virtues, teaching that when we practice them as a way of life, we come to know the truth of the universe. The ancient Chinese master said that living and practicing these teachings can open you to higher wisdom and greater happiness, as they realign you to the source and enable you to access all the powers that source energy has to offer.
"When you succeed in connecting your energy with the divine realm through high awareness and the practice of undiscriminating virtue, the transmission of the ultimate subtle truths will follow."  Lao Tzu
Lao Tzu means 'Old Master,' and he was believed by some to be a God-realised being. The Four Cardinal Virtues are found in the Tao Te Ching, a collection of sayings expounding the principal Taoist teachings. It has 81 short poetic verses packed full of universal wisdom for politics, society, and personal life, and aims to support personal harmony through the right view and understanding of existence. The Tao (also known as the Way or the Dao) has baffled its readers for centuries with its cryptic and deliberate contradictions, yet it offers a profound contemplation to seekers, lending itself to varied interpretations and inner questioning.
Lao Tzu means 'Old Master,' and he was believed by some to be a God-realised being.
"The Tao that can be told is not the eternal Tao. The name that can be named is not the eternal name. The Tao is both named and nameless. As nameless it is the origin of all things; as named it is the Mother of 10,000 things. Ever desireless, one can see the mystery; ever desiring, one sees only the manifestations. And the mystery itself is the doorway to all understanding." ― Wayne W. Dyer, Change Your Thoughts – Change Your Life: Living the Wisdom of the Tao
The Tao Te Ching is the basic text of Taoism, but it has also influenced Confucianism and Chinese Buddhism, and is among some of the most translated works in world literature. This powerful text of the Tao, road or way of life, reflects the force of the universe and even the universe itself. While many have tried to make sense of its mystery, one man immersed himself in this text, literally living its wisdom, and then distilled the essence of these ancient mystery teachings for a modern audience.
In 2006, the late Wayne Dyer was inspired to spend his entire 65th year reading, researching, and meditating on Lao Tzu's messages, going into retreat to practice them and ultimately write down the insights he felt Lao Ttzu wanted us to know.  Dr Dyer researched ten well respected translations of the text and the result of that life-changing year was his best-selling book Change Your Thoughts—Change Your Life: Living the Wisdom of the Tao.
Affectionately known as the Father of Motivation, Dr Dyer says Lao Tzu's four cardinal virtues represent the surest way to leave habits and excuses behind and reconnect to your original nature. "The more your life is harmonised with the four virtues, the less you're controlled by the uncompromising ego."
The Tao encourages us to be in touch with our own selves, particularly our deepest selves, for when you know who you really are, that is when you discover eternal peace. Lao Tzu liked to compare different parts of nature to different virtues. He said, "The best people are like water, which benefits all things and does not compete with them. It stays in lowly places that others reject. This is why it is so similar to the Way (Dao)." Each part of nature can remind us of a quality we admire and should cultivate ourselves—the strength of the mountains, the resilience of trees, the cheerfulness of flowers.
We enter life with a seemingly clean slate, a spectacular pathway ahead of us with unlimited potentials and choices. To navigate our lives and get a handle on the challenges and gifts life will throw at us, it is useful to have some sort of compass so that we don't end up on the rocks or lost at sea.
For many people this may be religion, morality, or the belief systems passed down by their family, and they may derive a sense of strength and direction through their strongly held inner compass sourced in this integrity. No matter what happens in life, they'll always fall back on that maxim, whether it be, for example, to lead from the heart, or to be kind.
"To realise the constancy and steadiness in your life is to realise the deep nature of the universe. This realisation is not dependent on any transitory internal or external condition, rather it is an expression of one's own immutable spiritual nature. The only way to attain the Universal Way is to maintain the integral virtues of the constancy, steadiness and simplicity in one's daily life." – Lao Tzu
The four cardinal virtues, or rules for living life, can provide a framework for a life filled with inner peace and purpose.
1. Reverence for all Life
This virtue manifests as having unconditional love and positive regard for all creatures in the universe, starting with ourselves, then this will naturally flow out to all others. This reverence is for all life, not just some forms. It is honouring all forms of life, and at its core has an innate spiritual understanding of how the universe truly works – that we are all sparks of the one fire. When we live with reverence for all life, we surrender our need to control and to dominate. We naturally come into heartfelt appreciation and gratitude for all of life. This first virtue is the key to diminishing the ego.
"Affirm this as often as you can, for when you see yourself in a loving way, you have nothing but love to extend outward. And the more you love others, the less you need old excuse patterns, particularly those relating to blame." Wayne Dyer
2. Natural Sincerity
This virtue encompasses kindness and authenticity. To me, it has a feeling of compassion and an all-encompassing love for all beings. When we are sincere and act with integrity, we move towards peace and inner tranquility. Our conscience clear, we don't have the inner niggles over our dishonest actions that can erode a peaceful mind. Much of these four pillars relate to karma, the law of cause and effect, and maintaining equilibrium and impeccability. This virtue is honesty, simplicity, and faithfulness, says Wayne Dyer. It is about being true to yourself and walking your talk.
According to Dyer, if you find this challenging, try affirming, "I no longer need to be insincere or dishonest. This is who I am, and this is how I feel."
3. Gentleness
Gentleness is a deeply powerful trait. Often interpreted as weakness, gentleness is sensitivity, respect, and reverence for all life. Perhaps this virtue can be summed up by the Dalai Lama who often says; "my religion is very simple, my religion is kindness." In life, it is far more important to be kind than to be right, and to be kind rather than important. Gentleness is an umbrella for forgiveness, acceptance and love. It is much like the yogic term ahimsa, or non-violence. When we give up being right and being superior, we start accepting ourselves and others, and so much conflict in our lives drops away.
"Gentleness generally implies that you no longer have a strong ego-inspired desire to dominate or control others, which allows you to move into a rhythm with the universe. You cooperate with it, much like a surfer who rides with the waves instead of trying to overpower them. Gentleness means accepting life and people as they are, rather than insisting that they be as you are. As you practice living this way, blame disappears and you enjoy a peaceful world." – Wayne Dyer
4. Supportiveness
When we are supportive of ourselves, with kind words, loving actions and self-care, we are naturally supportive of others. This virtue is the basic tenet of humanity. We are naturally social beings and, at our core, we want to be with others and to help others. Many experiments show how humans are motivated by connection and will move towards this rather than other things. When we give to others, share and support others, we become happy.  Our lives become meaningful and our hearts full. Supportiveness is about service. Open hearted service for the sake of helping others and benefiting others, with no thought to our own gain. Supportiveness is also about holding space for another, listening to another, and being there for others. It is radical loving kindness in action. This quote by the poet, Hafiz, sums it up: "Even after all this time, the sun never says to the earth 'you owe me.'"
"The greatest joy comes from giving and serving, so replace your habit of focusing exclusively on yourself and what's in it for you. When you make the shift to supporting others in your life, without expecting anything in return, you'll think less about what you want and find comfort and joy in the act of giving and serving." Wayne Dyer
Let these four virtues fragrance your life, and notice the grace and ease that will come your way. For each one of these virtues brings in a way of being that is light, graceful and flowing and will help you shed destructive, self defeating patterns that sabotage your inner peace and happiness.
"The four cardinal virtues are a road map to the simple truth of the universe. To revere all of life, to live with natural sincerity, to practice gentleness, and to be in service to others is to replicate the energy field from which you originated."  Dr Wayne Dyer
About the Author
Azriel ReShel is a Writer, editor, yoga Teacher & healing facilitator.
This article was originally posted at Uplift Connect, and is reposted here with permission.
Mantra Chanting: The Healing Power Of Sound
A mantra is a word or a phrase that can be repeated over and over again allowing the vibration of the sound and its meaning to sink into our subconscious. The use of mantras goes back to ancient times. Mantras have existed for thousands of years tracing back to the Vedic period in India as well as in Japan, China, and other countries across the world.
Why Sanskrit for mantras?
Mantras are typically chanted in Sanskrit. The Sanskrit word mantra is derived from the root of man which means "to think," and tra from trai which means "to protect or to free from bondage" or "to free from the mind."
Sanskrit is a language that has been constructed at the deep levels of consciousness typically available to advanced practitioners of yoga and meditation. The sounds are specially constructed to penetrate the analytical mind and affect our nervous system very directly. In this sense, they are a short cut, and are like spiritual pharmaceuticals that enter into our soul with palpable physiological effects. It is this capability that gives mantras the very specific therapeutic and spiritual properties that are missing in our everyday language. At the very least, they offer us a means to rise above the conditionings of mental patterns in order to view life and consciousness from a different perspective, one that offers healing and enlightenment.
Buddhist mantras on prayer wheels
Benefits of reciting mantra
Chanting is not just about religion and spirituality; rather it's a combination of sound, breath and rhythm that helps you to channelise your energy. The mantras have both psychological and physiological effects on your body.
1 – Improves immunity
Chanting certain mantras puts pressure on tongue, vocal chords, lips, palate and other connecting points in the body. The vibration from the mantra stimulates a gland called hypothalamus. It is responsible for the regulation of many body functions including immunity system and some happy hormones. The happier you are the stronger your immunity.
2 – Calms the mind
The certain vibrating sounds of the mantras help in stimulating the hormones that calms the mind and relaxes your body. It also helps you to concentrate and thereby works as a tranquiliser for your mind.
3 – Balances chakras (Vedic mantras)
Chanting mantras helps to stimulate the body chakras, also known as the energy centres of the body. Imagine a chakra as an instrument, and the mantra as a tuning fork – strike the tuning fork, and the instrument will come into vibrational resonance with it, clearing out any energies that do not share the same resonance.
4 – Increases concentration
One of the best ways to focus is by reciting spiritual mantras.
5 – Regulates heart beat
Chanting mantra has been found to cause stabilization of the brain through rhythm and vibration which is said to lead to harmonization of our systems including heartbeat and breathing.
6 – Relieves stress
If you find yourself stressed at work or overwhelmed in a situation, you can turn to your mantras to help you through.
7 – Fights depression
Depression can feel like a miserable cloud that covers all the light in your life.  It can be the heaviest weight to bear and the hopelessness that grips you can make it seem like nothing will help.  Mantras can help and do help.  All you have to do is listen and allow the energy of the mantra to penetrate your being.
8 – Improves skin condition
The vibrations also fuel the vital points on your face that helps to improve the blood circulation and get rid of toxins. The breathing pattern of chanting helps to oxygenate your skin, making it look younger and glowing.
Why do we recite mantras 108 times?
The standard repetition of a mantra is 108 times. Repeating a mantra 108 times early in the morning and at night for a total of 40 days is known to create a very noticeable shift in your life. Continuing on to 120 days is said to create a major shift.
In Vedic culture, the Mathematicians saw the number 108 as the wholeness of existence. A scientific example is that the Sun is 108 times the diameter of the Earth, and the distance from Earth to the Sun is 108 times the diameter of the Sun.
By chanting a mantra 108 times, we are aligning ourselves with the will of the Universe and its creative energy.
Relating to the human body, there are 108 nadis, or main energy lines that are emitted from the Heart Chakra.
By harmonizing our personal vibration with the natural vibration of the Universe, we can create desired outcomes. By chanting a mantra 108 times, we are aligning ourselves with the will of the Universe and its creative energy.
Tumi Bhaja Re Mana mantra
This is a Sanskrit mantra of love, devotion, and great beauty. Reciting the names of the Divine can be done outwardly or inwardly, without or with words, and will ultimately lead the heart to open to the Supreme Consciousness.
The Philosophy of the All-Father
"He who cannot howl, will not find his pack." ~Charles Simic
In a world bloated with inert, impotent and domesticated father's, the All-father stands head-and-shoulders above. He is a masculine Gaia-force. He is Shiva animated by Shakti. He's not a boyfriend. He's not a tamed poodle at the feet of Codependence. He's a liberated wolf aware of how everything is connected to everything else through interdependence. He's a self-overcoming, provident man, free to live with purpose, on purpose, despite outdated cultural platitudes and parochial values regarding what fatherhood "should" be.
If, as Goethe said, "there are only two lasting bequests we can hope to give our children. One of these is roots, the other, wings," then a mother (and perhaps a typical father) gives the child roots, whereas an All-father gives the child wings.
Above all, an All-father is painfully authentic, uncomfortably vulnerable and full of tough love. He has reconditioned the culturally conditioned ideal that a father must be domesticated, invulnerable, and full of violence to be a "good father." He all at once nixes the outdated notion that "father" and "provider" are automatically synonymous.
He redefines the values of fatherhood for himself, openminded and imaginative, transforming such cliché misnomers as "breadwinner" and "wage-earner" into giver and protector. He is a shield, a guide, and a gift-giver, not a cog in a clockwork, a monkey in a machine, or a slave in a sweatshop. He is Hunter and Gatherer, Lover and Warrior (self-defense). As Aubrey Marcus said, "A wild man is a protector. A father. A warrior for all that is good… He is a force. He is a cause for an effect. He is a mission." So it goes also for the All-father.
Cosmic fatherhood first, biological fatherhood second:
"For thousands hacking at the branches there is one striking the root." ~Henry David Thoreau
Hold your cognitive dissonance in check for a second and here me out. Just because biological fatherhood comes second for an All-father, doesn't make it less. It just makes it secondary. After all, biological fatherhood is still chief among all other things except cosmic fatherhood.
Cosmic fatherhood first, biological fatherhood second is a "Force of Nature first, person second" philosophy applied to fatherhood. Biological fatherhood is subsumed by cosmic fatherhood, just as personage is subsumed by being a Force of Nature.
Best of all, focusing on being a cosmic father first and a biological father second prevents an All-father from falling into cultural traps or being tripped up by outdated psychological hang-ups regarding fatherhood. He is free to think big-picture, using "Over Eyes" to see how everything is connected. He is free to be creative, open and vulnerable regarding fatherhood, rather than lackluster, rigid, and invulnerable. He is free to use his powers for the protection and teaching of the whole. In short: he is free to be a shamanic father to his children.
Most of all, he is free to be imperfect, understanding that true authenticity requires honesty regarding one's faults and foibles. The All-father allows himself to be a gloriously inglorious, perfectly imperfect, independently interdependent father. He just tries his best and teaches his best and lets the chips fall where they may. As Sue Atkins said, "There is no such thing as a perfect parent. So just be a real one."  The All-father is as real as it gets.
Student first, teacher second:
"Keep me away from the wisdom which does not cry, the philosophy which does not laugh, and the greatness which does not bow before children." ~Khalil Gibran
The All-father teaches that we are all students just as we are all teachers; life is what we teach, and life is what we learn.
As a student first, he learns from his children. He's open to what they have to teach him. In this way he steps into a deeper and fuller fatherhood, embodied by a strength that is not cut off from empathy and softness, but is rooted in body-centered becoming. He is not armored and invulnerable against what his children are teaching him, rather he is highly sensitive and alive to the balance and deep connection building between them.
The All-father teaches through Nature (moderation/cooperation) first, and Pain (discipline/self-improvement) second. He teaches resilience through eco-conscious awareness, building upon what Mother Nature has to teach, deciphering her "language older than words" and then translating it for his children. In this way, he co-learns/teaches the Universal Laws which dictate the difference between what's healthy and what's not. Nature and the Human Soul by Bill Plotkin is a good primer for this.
The All-father helps his children use Pain as a guide, resolving issues of dissatisfaction, disconnection, and self-doubt by teaching them how to face their fears, their shame, and their unresolved wounds, thus bringing their head, heart, and guts (mind-body-soul) into full-blooded alignment. He teaches how to distinguish between anger and aggression through meditative martial arts, and between thought and feeling through mindfulness meditation and self-interrogation. He teaches the importance of neither rejecting nor succumbing to the "Dark Side" of power but reconciling and learning from it instead. He teaches how to bring the shadow out of the dark.
Most of all, he teaches his children courage and heroism and how to have the heart to persist regardless of fear. He teaches compassion and nonviolence, but he also teaches non-passivity and self-defense. He teaches his children how to be responsible with their own power. He teaches his sons how to go from overpowering to empowering others. He teaches his daughters how to teach men to respect her power as life-bringer.
Captain Fantastic and the bridge to the Übermensch (Overman):
"I teach you the Overman. Man is something that should be overcome. What have you done to overcome him?" ~Nietzsche
The All-father does not seek to condition young minds into fixed and outdated ways of viewing reality, instead he is intent upon teaching young minds how to recondition their own minds into perceiving reality in flexible and updated ways, piggybacking off the following Aristotelean wisdom: "It is the mark of an educated mind to be able to entertain a thought without accepting it." In short: he does not teach his children what to think but how to think.
He does not seek to raise last-generation men and women, he seeks to raise next-generation men and women. In this sense, he is willing to be a bridge to the Overman. Hoping that his children will become the Overhumans that will finally be able to cross over. If not, at least he has paved the way for them so that they may pave the way toward furthering the progressive evolution of the species.
The All-father teaches a yearning for greatness and a longing for vastness. He strategically plants seeds of heroism into the soft loam of youth in the hopes that they will grow into courage and resilience. But he understands that resilience will only get one so far, so he goes beyond teaching resilience and imparts methods of antifragility. As explained by Nassim Nicholas Taleb, "Antifragility is beyond resilience or robustness. The resilient resists shocks and stays the same; the antifragile gets better."
The All-father wants to be surpassed by his children so that he and the human species, as a whole, may learn what they have to teach. As such, he does not cling to his mastery but proactively recycles his own mastery in order to be a healthy-minded example for his children. In this sense, he teaches how to stand on the shoulders of giants without getting stuck on any particular shoulder. He teaches self-interrogation and the ability to question to the nth degree.
At the end of the day, there are very few examples of All-fathers in our culture. The closest I've come across is the movie Captain Fantastic. Although this movie goes a little extreme with the off-grid sustainable lifestyle, it strikes at the heart of what it means to be a father rising above traditional and cultural fatherhood clichés.
Like the All-father, Captain Fantastic is set upon raising intelligent, eco-conscious, open-minded individuals who are confident and courageous enough to question things regardless of authority (even his own) in order to co-create with them alongside Truth, rather than attempting to pigeonhole Truth into some outdated ideal.
About the Author
Gary 'Z' McGee, a former Navy Intelligence Specialist turned philosopher, is the author of Birthday Suit of God and The Looking Glass Man. His works are inspired by the great philosophers of the ages and his wide awake view of the modern world.
Power Of 3: Guiding Principal Of Universe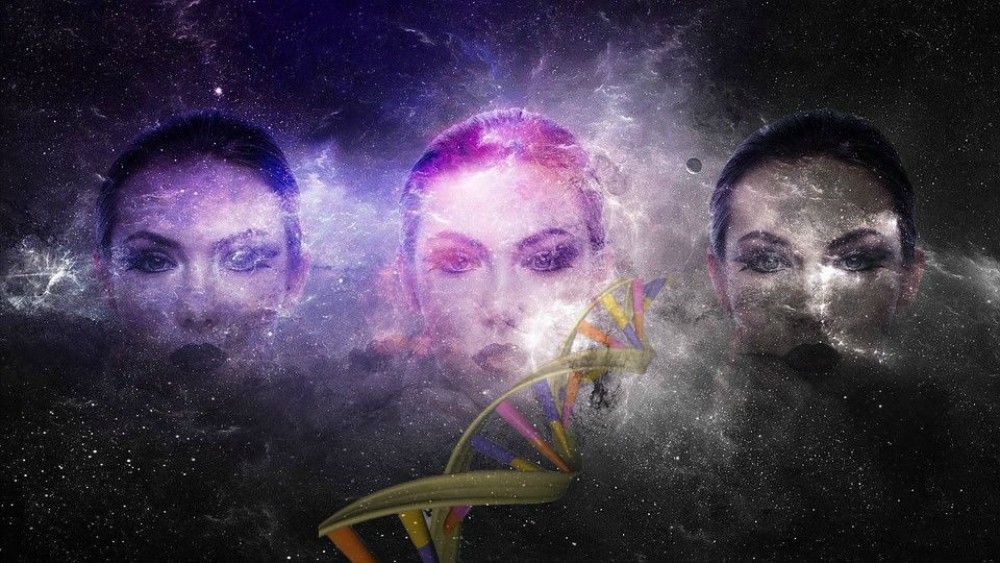 Significance and meaning of number three has been fascinating mankind for thousands of years, and can still be found today in art, architecture, science, literature, and religion.
 What is it about this number that continues to baffle scientific world? Could this recurring motif contain a profound message?
 People of ancient Egypt  believed the design and idea of the three pyramids of Giza came from the Gods. Various cultures across the world worshipped divine beings that ruled as all-knowing triads. Famous scientist Isaac Newton searched for the secrets of the universe in an ancient tablet that spoke of the power of the number three. Even the language of our DNA is written in a pattern of threes.
Is it possible that the combination of all the trios and trinities embedded throughout the mythical and religious world suggest that the power of three might somehow connect humanity with divine energy or superior mind?
Three in Religion
Hinduism
In the Hindu religion, the concept of the cosmos is personified by a triad of deities, namely the Trimurti. The Trimurti or triad is also referred to as Brahma-Vishnu-Maheshwara, which stands for Brahma the creator, Vishnu the preserver, and Shiva the destroyer. The three represent the aspects of human existence: birth, life and death. Although there are many depictions of the Trumurti, often they have three heads branching from one neck, each gazing in a different direction.
 Buddhism 
Amitabha, Avalokiteśvara and Vajrapani form the divine trio of Sukhāvatī.
 Christianity
The Christian doctrine of the Trinity (Latin: Trinitas, lit. 'triad', from trinus, "threefold") holds that God is three consubstantial persons or hypostases—the Father, the Son (Jesus Christ), and the Holy Spirit—as "one God in three Divine Persons".
Three in Science
The DNA Code
All living organisms are dependent on three types of very large molecules for essentially all of their biological functions. These molecules are DNA, RNA, and proteins, and are classified as biological macromolecules. Without DNA, RNA, and proteins, no known forms of life could exist. The simple summary is that DNA makes RNA, and then RNA makes proteins.
The structure of the DNA consists in a series of three molecule combinations known as triplets
In 1966 scientists announced the greatest breakthrough in of science. they successfully deciphered the Genetic Code. After years of research, scientists discovered that the structure of the DNA consists in a series of three molecule combinations known as triplets. The genetic code consists of three-letter 'words' called codons formed from a sequence of three nucleotides (e.g. ACT, CAG, TTT). This makes the number three very important as you can say that it represents the key to our existence, the key to understanding the complex DNA language.
Three in Architecture 
The pyramids of Giza
 There is a theory that  three pyramids of Giza are a perfect reproduction of the 3 stars of Orion's belt. Its central claim is that there is a correlation between the location of the three largest pyramids of the Giza pyramid complex and Orion's Belt of the constellation Orion, and that this correlation was intended as such by the builders of the pyramids. The stars of Orion were associated with Osiris, the god of rebirth and afterlife, by the ancient Egyptians.
Three pyramids of Giza
Depending on the version of the theory, additional pyramids can be included to complete the picture of the Orion constellation, and the Nile river can be included to match with the Milky Way galaxy.
Three in Literature
Rule of Three
 The rule of three is a writing principle that suggests that a trio of events or characters is more humorous, satisfying, or effective than other numbers in execution of the story and engaging the reader. The reader or audience of this form of text is also thereby more likely to remember the information conveyed. This is because having three entities combines both brevity and rhythm with having the smallest amount of information to create a pattern. It makes the author or speaker appear knowledgeable while being both simple and catchy.
Slogans, film titles and a variety of other things have been structured in threes, a tradition that grew out of oral storytelling. Examples include the 'Three Little Pigs', 'Three Billy Goats Gruff', and the 'Three Musketeers'. Similarly, adjectives are often grouped in threes to emphasize an idea.
Three Musketeers. Illustration
The Latin phrase "omne trium perfectum" (everything that comes in threes is perfect, or, every set of three is complete) conveys the same idea as the rule of three.
Divine Comedy
The number 3 is everywhere in Dante Alighieri's Divine Comedy. It is composed of 3 canticas: Inferno (Hell), Purgutorio (Purgatory) and Paradisco (Heaven) (33 cantos).
For one thing, the poem itself is structured according to the rhyme scheme terza rima, which uses stanzas of three lines that employ interlocking rhymes (aba bcb cdc, etc.). Additionally, there are nine circles of Hell (three multiplied by three), Satan has three faces, and three beasts (a lion, a leopard, and a wolf) threaten Dante at the beginning of the Inferno.
Three in Art 
Rule of Thirds
 There are a number of powerful visual areas within a basic rectangle that artists can use to enhance their compositions. 
Rule of thirds applied on Mädchen am Strand.
 The rule of thirds is a "rule of thumb" or guideline which applies to the process of composing visual images such as designs, films, paintings, and photographs. The guideline proposes that an image should be imagined as divided into nine equal parts by two equally spaced horizontal lines and two equally spaced vertical lines, and that important compositional elements should be placed along these lines or their intersections.
Proponents of the technique claim that aligning a subject with these points creates more tension, energy and interest in the composition than simply centering the subject.