Lao Tzu's Four Rules for Living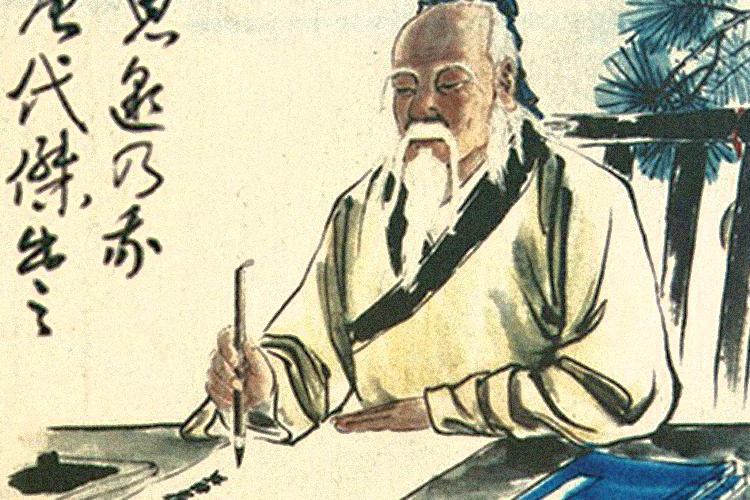 Many centuries ago, Lao Tzu, spoke of the four cardinal virtues, teaching that when we practice them as a way of life, we come to know the truth of the universe. The ancient Chinese master said that living and practicing these teachings can open you to higher wisdom and greater happiness, as they realign you to the source and enable you to access all the powers that source energy has to offer.
"When you succeed in connecting your energy with the divine realm through high awareness and the practice of undiscriminating virtue, the transmission of the ultimate subtle truths will follow."  Lao Tzu
Lao Tzu means 'Old Master,' and he was believed by some to be a God-realised being. The Four Cardinal Virtues are found in the Tao Te Ching, a collection of sayings expounding the principal Taoist teachings. It has 81 short poetic verses packed full of universal wisdom for politics, society, and personal life, and aims to support personal harmony through the right view and understanding of existence. The Tao (also known as the Way or the Dao) has baffled its readers for centuries with its cryptic and deliberate contradictions, yet it offers a profound contemplation to seekers, lending itself to varied interpretations and inner questioning.
Lao Tzu means 'Old Master,' and he was believed by some to be a God-realised being.
"The Tao that can be told is not the eternal Tao. The name that can be named is not the eternal name. The Tao is both named and nameless. As nameless it is the origin of all things; as named it is the Mother of 10,000 things. Ever desireless, one can see the mystery; ever desiring, one sees only the manifestations. And the mystery itself is the doorway to all understanding." ― Wayne W. Dyer, Change Your Thoughts – Change Your Life: Living the Wisdom of the Tao
The Tao Te Ching is the basic text of Taoism, but it has also influenced Confucianism and Chinese Buddhism, and is among some of the most translated works in world literature. This powerful text of the Tao, road or way of life, reflects the force of the universe and even the universe itself. While many have tried to make sense of its mystery, one man immersed himself in this text, literally living its wisdom, and then distilled the essence of these ancient mystery teachings for a modern audience.
In 2006, the late Wayne Dyer was inspired to spend his entire 65th year reading, researching, and meditating on Lao Tzu's messages, going into retreat to practice them and ultimately write down the insights he felt Lao Ttzu wanted us to know.  Dr Dyer researched ten well respected translations of the text and the result of that life-changing year was his best-selling book Change Your Thoughts—Change Your Life: Living the Wisdom of the Tao.
Affectionately known as the Father of Motivation, Dr Dyer says Lao Tzu's four cardinal virtues represent the surest way to leave habits and excuses behind and reconnect to your original nature. "The more your life is harmonised with the four virtues, the less you're controlled by the uncompromising ego."
The Tao encourages us to be in touch with our own selves, particularly our deepest selves, for when you know who you really are, that is when you discover eternal peace. Lao Tzu liked to compare different parts of nature to different virtues. He said, "The best people are like water, which benefits all things and does not compete with them. It stays in lowly places that others reject. This is why it is so similar to the Way (Dao)." Each part of nature can remind us of a quality we admire and should cultivate ourselves—the strength of the mountains, the resilience of trees, the cheerfulness of flowers.
We enter life with a seemingly clean slate, a spectacular pathway ahead of us with unlimited potentials and choices. To navigate our lives and get a handle on the challenges and gifts life will throw at us, it is useful to have some sort of compass so that we don't end up on the rocks or lost at sea.
For many people this may be religion, morality, or the belief systems passed down by their family, and they may derive a sense of strength and direction through their strongly held inner compass sourced in this integrity. No matter what happens in life, they'll always fall back on that maxim, whether it be, for example, to lead from the heart, or to be kind.
"To realise the constancy and steadiness in your life is to realise the deep nature of the universe. This realisation is not dependent on any transitory internal or external condition, rather it is an expression of one's own immutable spiritual nature. The only way to attain the Universal Way is to maintain the integral virtues of the constancy, steadiness and simplicity in one's daily life." – Lao Tzu
The four cardinal virtues, or rules for living life, can provide a framework for a life filled with inner peace and purpose.
1. Reverence for all Life
This virtue manifests as having unconditional love and positive regard for all creatures in the universe, starting with ourselves, then this will naturally flow out to all others. This reverence is for all life, not just some forms. It is honouring all forms of life, and at its core has an innate spiritual understanding of how the universe truly works – that we are all sparks of the one fire. When we live with reverence for all life, we surrender our need to control and to dominate. We naturally come into heartfelt appreciation and gratitude for all of life. This first virtue is the key to diminishing the ego.
"Affirm this as often as you can, for when you see yourself in a loving way, you have nothing but love to extend outward. And the more you love others, the less you need old excuse patterns, particularly those relating to blame." Wayne Dyer
2. Natural Sincerity
This virtue encompasses kindness and authenticity. To me, it has a feeling of compassion and an all-encompassing love for all beings. When we are sincere and act with integrity, we move towards peace and inner tranquility. Our conscience clear, we don't have the inner niggles over our dishonest actions that can erode a peaceful mind. Much of these four pillars relate to karma, the law of cause and effect, and maintaining equilibrium and impeccability. This virtue is honesty, simplicity, and faithfulness, says Wayne Dyer. It is about being true to yourself and walking your talk.
According to Dyer, if you find this challenging, try affirming, "I no longer need to be insincere or dishonest. This is who I am, and this is how I feel."
3. Gentleness
Gentleness is a deeply powerful trait. Often interpreted as weakness, gentleness is sensitivity, respect, and reverence for all life. Perhaps this virtue can be summed up by the Dalai Lama who often says; "my religion is very simple, my religion is kindness." In life, it is far more important to be kind than to be right, and to be kind rather than important. Gentleness is an umbrella for forgiveness, acceptance and love. It is much like the yogic term ahimsa, or non-violence. When we give up being right and being superior, we start accepting ourselves and others, and so much conflict in our lives drops away.
"Gentleness generally implies that you no longer have a strong ego-inspired desire to dominate or control others, which allows you to move into a rhythm with the universe. You cooperate with it, much like a surfer who rides with the waves instead of trying to overpower them. Gentleness means accepting life and people as they are, rather than insisting that they be as you are. As you practice living this way, blame disappears and you enjoy a peaceful world." – Wayne Dyer
4. Supportiveness
When we are supportive of ourselves, with kind words, loving actions and self-care, we are naturally supportive of others. This virtue is the basic tenet of humanity. We are naturally social beings and, at our core, we want to be with others and to help others. Many experiments show how humans are motivated by connection and will move towards this rather than other things. When we give to others, share and support others, we become happy.  Our lives become meaningful and our hearts full. Supportiveness is about service. Open hearted service for the sake of helping others and benefiting others, with no thought to our own gain. Supportiveness is also about holding space for another, listening to another, and being there for others. It is radical loving kindness in action. This quote by the poet, Hafiz, sums it up: "Even after all this time, the sun never says to the earth 'you owe me.'"
"The greatest joy comes from giving and serving, so replace your habit of focusing exclusively on yourself and what's in it for you. When you make the shift to supporting others in your life, without expecting anything in return, you'll think less about what you want and find comfort and joy in the act of giving and serving." Wayne Dyer
Let these four virtues fragrance your life, and notice the grace and ease that will come your way. For each one of these virtues brings in a way of being that is light, graceful and flowing and will help you shed destructive, self defeating patterns that sabotage your inner peace and happiness.
"The four cardinal virtues are a road map to the simple truth of the universe. To revere all of life, to live with natural sincerity, to practice gentleness, and to be in service to others is to replicate the energy field from which you originated."  Dr Wayne Dyer
About the Author
Azriel ReShel is a Writer, editor, yoga Teacher & healing facilitator.
This article was originally posted at Uplift Connect, and is reposted here with permission.
Powerful Effect Of Incense For Mind, Body And Soul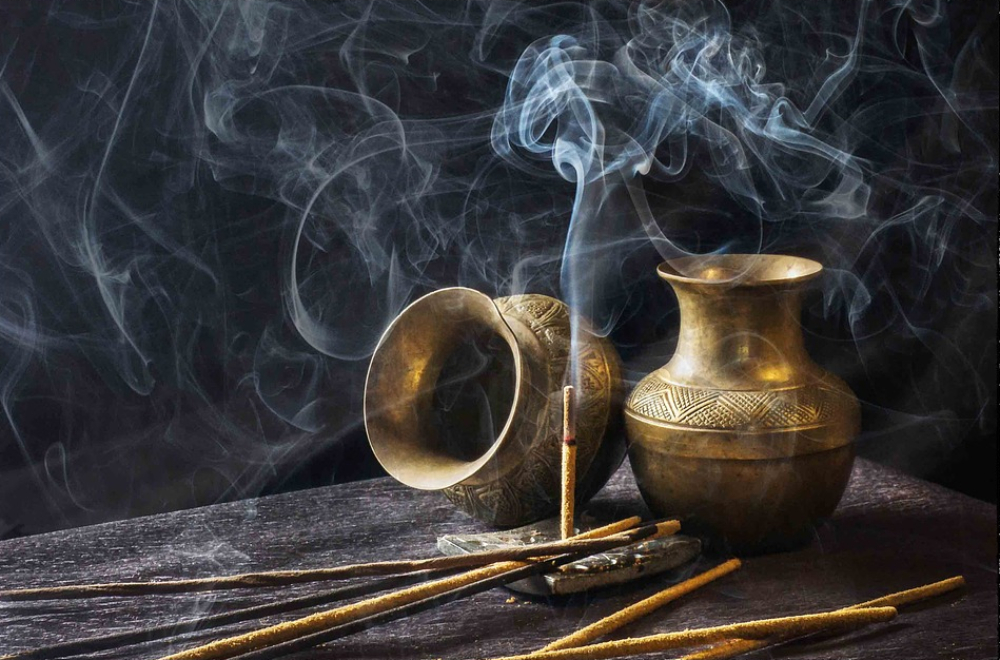 Why do we burn incense sticks? Some use it for its ability to kill odour while in many cultures, it's what you would need in worship. For several centuries, within different religious traditions have been claimed that burning incense is good for the soul. And now, scientists have found it has beneficial effects on the brain.
The Use of Incense
Incense has been the part of different religious activities since time immemorial. Even today incense sticks and cones are widely used in temples, in homes and at many places for worship. It is steeped in symbolism. The burning of an incense stick resulting in fragrant smoke teaches the necessity to burn away negative qualities within oneself in order to reveal the pure self within.
The calming effects of incense was discovered by ancient cultures. The natural fragrance of incense removes the stress and heals the spirit. Mesmerizing aromas create a sense of joy and uplift the mood. Recent study suggests that pleasant odour from burning incense may have antidepressant-like effect.
Incense burning in Buddhist Temple
Science Supports Benefits of Incense
"An international team of scientists, including researchers from Johns Hopkins University and the Hebrew University in Jerusalem, describe how burning frankincense (resin from the Boswellia plant) activates poorly understood ion channels in the brain to alleviate anxiety or depression. This suggests that an entirely new class of depression and anxiety drugs might be right under our noses."
Pleasant Odours Have Antidepressive-like Effect 
It's a reasonable hypothesis, and certainly supported by aromatherapy.  This suggests that centuries of Ayurvedic and natural medicine are likely not wrong when they make fairly safe lists of benefits:
Lavender, know to relieve stress and relax
Sandalwood, removes tension, creates awareness
Cinnamon, known for increasing focus
Cedar or pine, well known to help with depression and sadness
Dragon's blood, soothes GI tract, helps with pain
Jasmine, balancing hormones, increasing libido
Amber: boosting immune system
Frankincense: relieves depression; also known to increase creativity
Here is a word of caution though – before buying incense sticks, look for high-quality incense that isn't toxic. Incense sticks made of cheap chemicals can have a harmful effect on your health. Poor quality incense is actually a pollutant, especially when burned indoors. Burning synthetic incense can even harm your lungs if you breathe it for a long period of time. It is also not wise to burn incense if you have asthma.
It is fair to say that any pleasant incense will affect mood positively. Using a different kind of incense burners and holders add a new dimension to your place. Apart from doing their job of burner, they can also act as a showpiece.
New Moon In Libra: Intensity In Relationships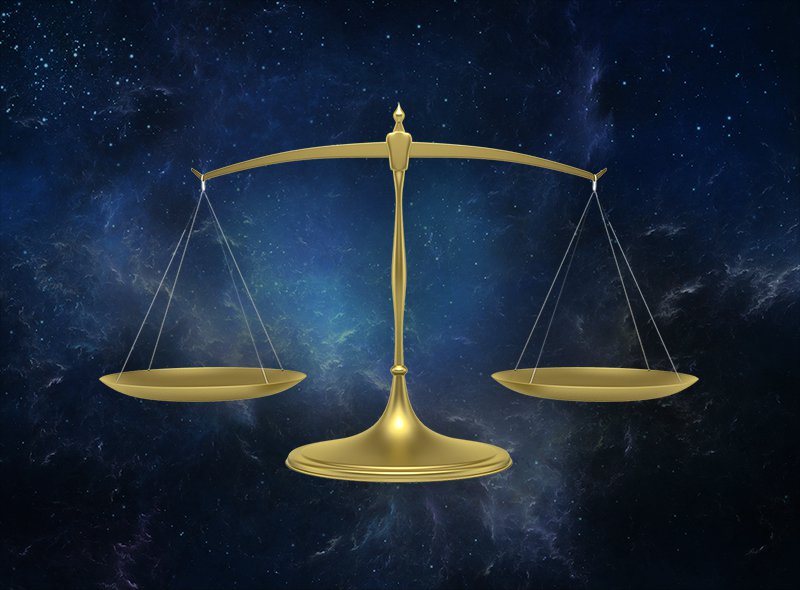 The Facts:The stories of many great teachers throughout history, lore and ancient culture point to many repeating factors. Are they Gods in the classic sense of the word? You decide, but we do know they may not be who we think they are.
Reflect On:What's to say we do not hold and possess the same deep knowings, abilities and love that many of these teachers held? Other than the 'holy' books themselves, it appears that nothing is telling us we are not the same.
Across the ages there have always been saints, sages, seers, and prophets which have foreseen events, healed and spread a powerful message to the masses. On the surface, these messages may seem disconnected and different, but at their core there are many similarities, with the essence being the same.
This can be summed up metaphorically by an old Indian fable which tells the story of 6 blind men who all come in contact with an elephant. Taken from John Godfrey Saxe's poem (1816-1887) Blind Men and the Elephant:
It was six men of Indostan,
To learning much inclined,
Who went to see the Elephant
(Though all of them were blind),
That each by observation
Might satisfy his mind.
The First approach'd the Elephant,
And happening to fall
Against his broad and sturdy side,
At once began to bawl:
"God bless me! but the Elephant
Is very like a wall!"
The Second, feeling of the tusk,
Cried, -"Ho! what have we here
So very round and smooth and sharp?
To me 'tis mighty clear,
This wonder of an Elephant
Is very like a spear!"
The Third approach'd the animal,
And happening to take
The squirming trunk within his hands,
Thus boldly up and spake:
"I see," -quoth he- "the Elephant
Is very like a snake!"
The Fourth reached out an eager hand,
And felt about the knee:
"What most this wondrous beast is like
Is mighty plain," -quoth he,-
"'Tis clear enough the Elephant
Is very like a tree!"
The Fifth, who chanced to touch the ear,
Said- "E'en the blindest man
Can tell what this resembles most;
Deny the fact who can,
This marvel of an Elephant
Is very like a fan!"
The Sixth no sooner had begun
About the beast to grope,
Then, seizing on the swinging tail
That fell within his scope,
"I see," -quoth he,- "the Elephant
Is very like a rope!"
And so these men of Indostan
Disputed loud and long,
Each in his own opinion
Exceeding stiff and strong,
Though each was partly in the right,
And all were in the wrong!
The moral of this story is that many people can view the same thing, yet get a different interpretation. This leads me to some of the great and most widely known prophets of our known history starting with Viracocha.
The Incan God Viracocha
Viracocha is God worshipped by the Incan people, however, it is widely believed by many that this "God" was actually a person who brought a new way of being to the Incan people. This included healing the sick, restoring sight to the blind and teaching skills such as medicine, farming, mathematics and writing. From Graham Hancock's book Fingerprints Of The Gods:
This idol took the form of a marble statue of the god – a statue described 'as to the hair, complexion, features, raiment and sandals, just as painters represent the apostle Saint Bartholomew'. Other accounts of Viracocha likened his appearance to that of the Saint Thomas. I examined a number of illustrated ecclesiastical manuscripts in which these two saints appeared; both were routinely depicted as lean, bearded white men, past middle age, wearing sandals and dressed in long, flowing cloaks. As we shall see, the records confirmed this was exactly the appearance ascribed to Viracocha by those who worshipped him.
This view has also been shared by sixteenth-century Spanish Jesuit missionary Fr Jose de Acosta (also taken from Fingerprints Of The Gods):
They make great mention of a great deluge [Severe flood], which happened in their country … the Indians say that all men were drowned in the deluge, and they report that out of Lake Titicaca came one Viracocha, who stayed in Tiahuanaco, where at this day there are seen to be ruins of ancient and very strange buildings, and from thence came to Cusco, and so began mankind to multiply…
There doesn't seem to be any known history of Viracocha that predates the Inca people, but if you were to take the assumption that this God was based upon an actual person, then (like all other holy people) he would have had to go through an initiatory period of purification. This is something I will come back to shortly.
Jesus Christ of Nazareth
The most famous Prophet is Jesus Christ of Nazareth, who appears not just in Christian text, but also in the Quran and many other holy books. As part of his purification, it is reported that Jesus went into the desert and fasted for 40 days and 40 nights. During this time he was tempted 3 times by Satan. The 3 temptations were: hedonism (hunger / satisfaction), egoism (spectacular throw / might) and materialism (kingdoms / wealth). After Jesus refused each temptation, the Devil departed and Jesus began his teaching. What is interesting to note is Jesus' purification took place in the desert, predominantly under the power of the fire element of the Sun. Now I know we don't know the pre-Incan history of Viracocha, but you could assume that had he faced a similar initiation it would likely have a close relation to the element of water, due to him rising from the lake.
Moses
Moses was said to have freed over 600,000 Israelite slaves from Egypt. It is said that Moses crossed the Red Sea with the former slaves and they based themselves at Mount Sinai. This is where Moses went and fasted for 40 days and 40 nights before he received the Ten Commandments from God. Again, the predominant element of the mountains is that of air. Differing from the previous 2 elemental initiations.
Gautama Buddha
Gautama Buddha famously sat under the Bodhi tree until he reached enlightenment where, like Jesus, he was tempted by the devil. After 49 days of meditation, at the age of 35, it is said that he achieved his task of complete liberation. Again there is an elemental force here in the Earth which he sat on under the Bodhi tree.
Thus far we have spoken of the 4 agreed upon elements of the natural world, however, some argue that darkness and lightness are also elements. Light obviously has its physical characteristics, but could also be defined as the transcendent. The experience which is beyond that of humanness and materialism, what we could call the spirit realm.
Muhammad
Muhammad is the most recent of the prophets we speak about and the founder of Islam. It is thought he was born in 570 AD which synchronistically is the Year of the Elephant. Muhammad fasted and prayed for 40 days in a cave named Hira on Mount Jabal al-Nour. During this time it is claimed he was visited by the angel Gabriel. Gabriel then commanded Muhammad to recite the verses that would later become the Quran. The elemental force we are working within the cave is that of Darkness.
To Sum Up
There is no mention of a prophet that worked with pure light and this is because they all did.  It is believed that the liberation of a human being is to purify your physical body to the level in which you let pure light emanate through you. Meaning all of the prophets did in fact access pure light through their initiation. The pure light is the elephant and each of the prophets saw this truth and interpreted it through their elemental perspective.
At least this is an observational theory one could arrive at. As a stand-alone, none of the religions derived from these teachers has been able to bring about any level of lasting peace, and in most instances have caused more bloodshed than they have saved. But what if none of the religions are "right"? As with the elephant story, they are just a view of the same thing from a different perspective. Maybe with the unification (or at least acceptance) of the teachings of all religions comes access to a teaching that will lead us to an ascended 7th plane that we need to fully liberate ourselves as a species.
Maybe we all hold a piece of the bigger puzzle- with each partly right, and all of us wrong!
Crystals That Require Extra Care
For a variety of reasons, many crystals need special treatment when maintained. It is good to be informed so that we do not damage our precious crystals, but they also take care of us.
Some crystals are water soluble, therefore they should not be immersed in water or other liquids; other crystals are soft and easily damaged, others may even be affected by the sun's rays.
There are certain crystals and minerals that can be very toxic.
Although the chances of poisoning by use or by preparing elixirs from the crystals are very small it is good to know what these are and how they can be used.
Amethyst
Photosensitive, the color will fade if left in strong sunshine. It is recommended not to be left in the sun, except for short periods of cleaning or preparation of elixirs.
Apatite
Sensitive to acid exposure – an unlikely event in crystal therapy, but worth mentioning.
Calcite
It may be affected by water, so it is better not to be put in water for cleaning or cleaning.
The rough calcite usually has a smooth waxy texture, it can be immersed in water without problems and is often used to make an elixir.
Some varieties, particularly honey calcite, are photosensitive and will lose their color if exposed to the sun for a long time.
The calcite is also soft and easy to scratch.
Chrysocolla
It is a very soft crystal (hardness 2-4), therefore it scratches lightly. It is advisable to handle it especially as a jewel where it is quite exposed to possible scratches.
Pink Quartz
Some pink quartz crystals are photosensitive and will lose color if left in strong sunshine.
Being quite difficult to know which pink quartz will be affected and which is not, it is recommended to keep any quartz pink away from the sun's rays; obviously except for short periods of purification and cleaning or for the preparation of elixirs.
Copper
Contains minerals that are slightly soluble such as malachite and azurite.
For elixir solutions use dioptase, chrysocolla and other copper-containing silicates
* and are safe to be non-soluble.
Florine
It is very soft (hardness 4), so it scratches lightly and will eventually have a deleted appearance;
although it does not lose its therapeutic properties, it will no longer be so eye-catching.
When transported, it is advisable to keep it separate from other crystals.
It is also photosensitive and its color will be faded if left in the sun.
Florina also has a strong cleavage that breaks easily in strokes, so increased care is recommended when handled.
Gypsum: Selenite, Satin Spar, Fishtail, etc.
All gypsums contain water.
They will absorb water and are soluble in water, especially the satin. If they are immersed in the water, the initial crystals will become erased;
if they are left for a long time they will even disintegrate.
Do not clean or clean under running water, can be cleaned with a slightly damp, non-abrasive material.
Halite
It is a salt crystal so highly soluble in water.
Do not clean or clean under running water, can be cleaned with a slightly damp, non-abrasive material.
It may even disintegrate if it is left in humid conditions, such as a cellar.
Lapis Lazuli
Sensitive to pressure – an unlikely event in crystal therapy, but worth mentioning.
Malachite
It is a very soft crystal (hardness 3.5-4), so it scratches lightly and becomes matte.
When transported, it is advisable to keep it separate from other crystals.
Also sensitive to heat, acid, ammonia and hot water.
Malachite is potentially toxic.
If used in elixirs, it is quite unlikely to be poisonous, but as a safety measure, it is recommended to create an elixir to use the external method.
Take great care not to inhale malachite filings.
Pyrites
Do not dive into the water.
Turquoise
It is a soft and very porous crystal.
Reaction adversely to oil, light, sweat, cosmetics or detergents.
Always remove turquoise jewels before using water.
Use other cleaning and purification methods than running water.
* Silicates are a viable solution for creating elixirs. Any crystals in the quartz family can be used, so having a fairly varied range of crystals that can work in creating elixirs.
The information provided in this article is not designed as a substitute for the diagnosis, treatment or advice of a medical practitioner. The information comes as complementary options to conventional medicine (complementary = it can work with). In no way should the information be considered as "medical practice".
The site assumes no responsibility for the use of this material.