IN BRIEF
The Facts:This article was written by Louise Habakus for Fearless Parent. Published here from Greenmedinfo.com with permission.
Reflect On:There is evidence of a relationship between bras and breast cancer may rethink the societal convention of wearing bras.
I realize it may feel some combination of uncomfortable, unprofessional, or unnecessarily provocative. Societal convention has most of us trussing up before going out.
If you are reading this at home, do me a favor and unhook. Then keep reading.
There's Some Evidence of a Relationship Between Bras and Breast Cancer
Yes, seriously.
Dressed To Kill: The Link Between Breast Cancer and Bras
Sydney Ross Singer and Soma Grismaijer authored a book called Dressed To Kill. They interviewed 4,000+ women in five major U.S. cities over two years. Half the women had been diagnosed with breast cancer. They found:
75% of women who slept in their bras developed breast cancer
1 in 7 who wore their bras 12+ hours per day developed breast cancer
1 in 168 who did not wear a bra developed breast cancer
Within one month of ditching their bras, women with cysts, breast pain, or tenderness found their symptoms disappeared.
Breast Size, Handedness, and Breast Cancer Risk
A 1991 article in the European Journal of Cancer found that premenopausal women who do not wear bras had half the risk of breast cancer compared with bra users. The data also suggest that bra cup size (and breast size) may be a risk factor for breast cancer.
Cancer Is Not a Disease
Andreas Moritz revealed that Japanese, Fijians, and women from other cultures were found to have a significantly higher likelihood of developing breast cancer when they began wearing bras. His book explains how cancer is an adaptive healing mechanism, arguing that people would die more quickly if the body did not form cancer cells.
Bras and Girdles Can Reduce Melatonin Levels
Japanese researchers found they can lower melatonin by 60%. Melatonin has anti-cancer properties. And Spanish researchers wrote about the use of melanonin in breast cancer prevention and treatment.
There's No Downside to Being Cautious.
Am I suggesting this scanty fact base offers definitive proof of a causal relationship? No.
Am I suggesting you should be comforted that the National Cancer Institute, the American Cancer Society, and the New York Times all believe it to be bunk? No.
That's a longer discussion, but it's sufficient to say that politics and economics create active bedfellows and the absence of a commercial imperative might have something to do with the dearth of research.
Many of us don't need to wait in order to do something that intuitively seems to make a lot of sense. Frankly, in view of the alarming rate of breast cancer prevalence in this country (12.3% of women) and the growing trend to remove body parts in an attempt to improve our odds, it seems we might be receptive to a bit of behavior modification.
Things to Consider Doing:
Go braless as much as possible.
It actually gets easier. When these muscles and ligaments are forced to bear the weight of our breasts, muscle tone returns. The more you wear a bra, the more you need to wear a bra. Chest muscles and breast ligaments atrophy, which then makes it feel uncomfortable to go braless.
A 15 year French study conducted by Besancon CHU professor Jean-Denis Rouillon found that "medically, phyisiologically, and anatomically, breasts gained no benefit from their weight being supported in a bra." There was some evidence that eliminating bra use helped ease back pain. He described bra wearing as a "false need."
Remove your bra when you get home. Don't wear a bra to bed. And if you're self-conscious when going out, try wearing camisoles, thicker material, or nipple pads. It does make sense to wear a support bra while exercising.
Wear Loose Bras in Softer Materials and Avoid Underwires
Tight bras and underwires restrict lymphatic drainage, promoting congestion and stagnation of toxic waste materials that are supposed to be flowing out for excretion. Further, the closing of lymphatic vessels reduces the delivery of oxygen and nutrients to the cells.
Michael Schachter, MD, FACAM wrote that bras and tight clothing can impede lymph flow and contribute to the development of breast cancer.
John MacDougall, MD wrote in The Lancet that repeated inflammation from constricting bras are implicated in painful breast cysts and lumps, scar tissue develops, and milk ducts become plugged, all of which is associated with a higher risk of breast cancer.
The metal in underwire bras can create an "Antenna Effect" according to the father of Applied Kinesiology, George Goodheart, DC. Repeated pressing of metal over an acupuncture point can cause longer-term stimulation of neuro-lymphatic reflex points corresponding to the liver, gallbladder, and stomach. "It will likely make her sick; slowly and quietly," said John Andre, ND, DC.
Here's a list of no-underwire bras recommended by Donna Eden, Vicki Mathews, and Titanya Dahlin. Donna adds that plastic underwires have the same negative impact as metal underwires.
Slide the Wires Out!
There's no need to toss your expensive underwire bras. If you cut a small opening at one end of the wire, you can manually remove it from each cup. You'll probably find that your bra supports you nearly as well without them. Oh, and don't be fooled. They make look like plastic, but they're actually plastic-coated metal. If you find you still need the support, you can buy and insert plastic wires. Andre explains how.
Louise Kuo Habakus is the co-author of Vaccine Epidemic, the Executive Director and co-founder of the Center for Personal Rights, the founder of Fearless Parent, and the Executive Director of Health Freedom Action.
For more info from Greenmedinfo, you can sign up for their Newsletter HERE. 
Greenmedinfo Article Link
Physicists Create Quantum-Scale "Mona Lisa," Just for Funsies
Artwork for Ants
A research experiment at the University of Queensland started as an attempt to better understand how fluids flow.
But somewhere along the way the team got sidetracked — by an art project.
"We were hoping to gain new insights into how our everyday world arises out of the microscopic quantum world, helping us create new quantum-enhanced technologies," researcher Tyler Neely explained in a press release. "But, while we were at it, we just happened to create some of the world's smallest masterpieces."
Superfine Art
To create the tiny works of art, Neely said he and his team took a gas made of rubidium atoms and cooled it the coldest possible temperature — -273.15 degrees Celsius (-459 degrees Fahrenheit) — to create a substance that acts like a "blob of gaseous quantum matter."
The researchers then projected images of the "Mona Lisa," "Starry Night," and even their own headshots backwards through a projector illuminated by a laser — so they'd get smaller instead of larger — and onto the blob.
"This light 'stamps' the image on an area around about 100 microns wide — more or less the width of human hair, which can range from between 17 to 181 microns wide," Neely explained. "We can then take the image, which is only in black and white, and produce color shots by producing a 'red,' 'blue,' and 'green' image, and then combine them on a computer."
READ MORE: Scientists 'paint' Mona Lisa on a quantum canvas [The University of Queensland]
Students Taking the SAT Will Now Get a Secret "Adversity Score"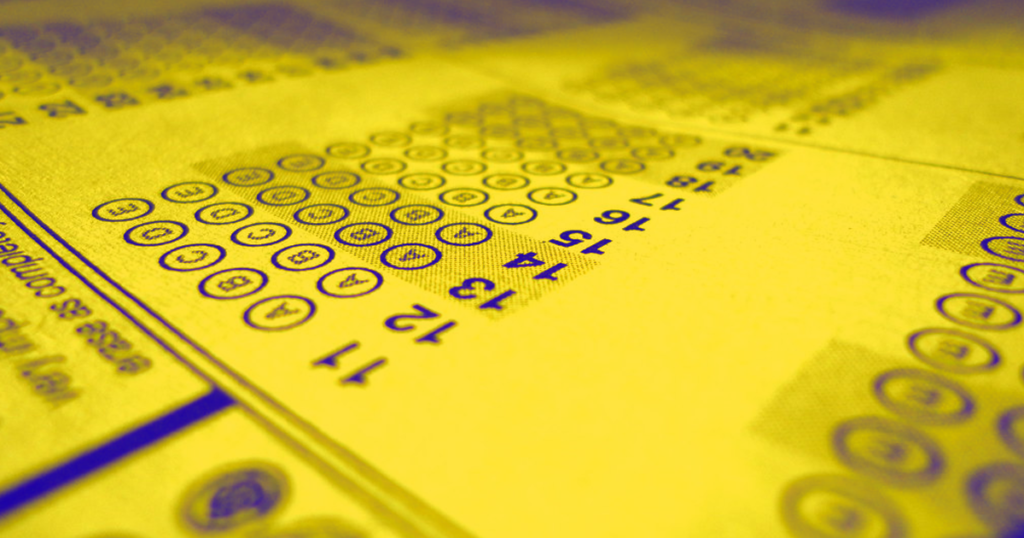 Fair Shot
The SAT is adding another score alongside Verbal and Math — and it's one students won't be able to raise with a little extra test prep.
Every year, about two million students take the SAT as part of the college admissions process, and students' scores tend to reflect their socio-economic backgrounds — those raised in upper-income families often score higher than those from lower-income families, for example.
In an effort to ensure colleges are aware of those background factors when considering prospective students, the College Board, which is the nonprofit that oversees the SAT, has announced plans to give each test-taker an "adversity score" — a bold move that has the potential to level the educational playing field for America's youth.
Fifteen Factors
The College Board told The Wall Street Journal it takes 15 factors into account when producing each student's adversity score, which the students themselves won't be able to see. These include the crime and poverty rates in the student's neighborhood and whether they come from a single-parent family.
The nonprofit already tested the adversity scores with 50 colleges, and it plans to expand to 150 schools this fall before a widespread rollout.
"There are a number of amazing students who may have scored less [on the SAT] but have accomplished more," College Board chief executive David Coleman told the WSJ. "We can't sit on our hands and ignore the disparities of wealth reflected in the SAT."
READ MORE: SAT to Give Students 'Adversity Score' to Capture Social and Economic Background [The Wall Street Journal]
Now You Can Experiment With OpenAI's "Dangerous" Fake News AI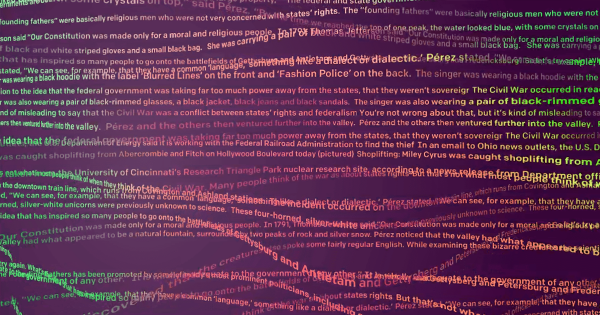 ChatBot
When OpenAI, the AI research organization founded by Elon Musk, created a text-generating AI system called GPT-2, the group said it was too dangerous to be released lest it be used to create propaganda or fake news.
Now, thanks to a website called "TalkToTransformer.com," you can use a watered-down version of the algorithm to write your to-do list, draft a new screenplay, or write rambling essays based on a prompt. The results aren't perfect, but by making the algorithm publicly accessible, people could get a better understanding of what advanced AI is capable of and where it falters.
Short Term Memory
The stories that the algorithm tells are often incoherent, introducing and forgetting characters, props, and setting willy-nilly, reports The Verge after kicking the tires.
For example, when prompted with sample dialogue among characters from "The Avengers," TalkToTransformer churned out a bizarre scene where "Tony," "Steve," and Thor fumbled over a door handle before Tony asked Steve if he's "Tony the Iron Man." Not exactly the most compelling addition to the Marvel Cinematic Universe.

The bold section is the prompt. The rest is, uh, not.
Fake Fake News
When prompted with "Futurism.com, best-known for," the algorithm instead wrote a blurb for a book written by a "Mr. Wunderlich."

Someday we'll make it big.

We had some fun with the algorithm, but the real question is over whether the system could be dangerous or misleading. Based on our tests, almost every single result was clearly written by a computer that doesn't quite grasp how language works — fake news-writing AI may be on the horizon, but it isn't here yet.
READ MORE: Use this cutting-edge AI text generator to write stories, poems, news articles, and more [The Verge]