Many people think that Kerry Cassidy is "Fox Mulder" in real life. She travels the world talking to people who say they know secrets that undermine the conventional conception of reality. We are not only talking about government cover-ups, Illuminati and top secret technology. We are talking about covert missions to other galaxies, and an ecosystem of alien races and interdimensional political structures that control our minds among other things.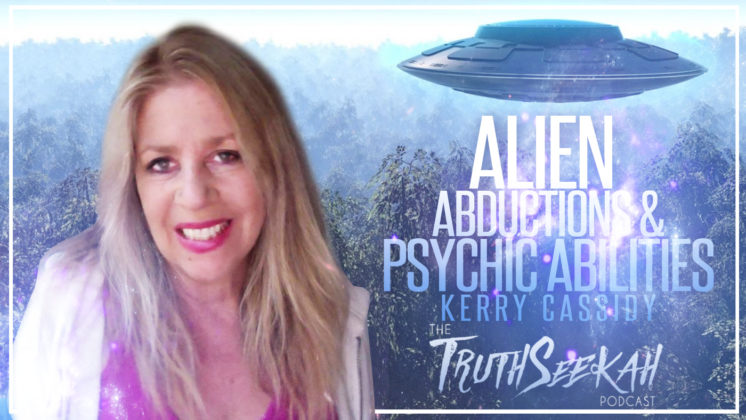 But unlike Fox Mulder, Kerry Cassidy does not have the institutional influence of the FBI behind her. Instead, she has the Internet. Her website, Project Camelot, is an incredibly complete collection of first-hand accounts of people who have seen "the truth". Just a few days ago we had the pleasure of attending his lectures and exhibitions that took place at the world event The Ufology World Congress, held in Barcelona last week.
Kerry Cassidy spoke about testimonies of informants, the agenda for the takeover, ETs, Artificial Intelligence and the NWO. She discussed how all this can work, the balance between light and darkness and how the Illuminati and their extraterrestrial manipulators are influencing all world events.
Her work is more like investigative journalism than FBI investigations. Her specialty is talking to whistleblowers; people who once had access to what she calls "top secret" information, and that have since been revealed to her. "Think of Julian Assange and Edward Snowden, but instead of government documents, these people are leaking data about Earth and alien alliances. I'm talking far above the secret, "says Cassidy. "Snowden and Assange are just touching the surface of our surveillance society. It goes much deeper than that. "
Kerry Cassidy speaks with a great sense of personal security, knows what she does. We could have asked her about any of the most famous conspiracy theories: September 11, the Kennedy assassination, the moon landing, but what really interests us are the aliens. She says:
"We are descendants and we are genetically related to many extraterrestrial races. In fact, there are at least 12 ET races that contributed their DNA to form the human genome. Then, in a certain sense, you could be related to the ETs, and it is possible that they have contacted you as relatives. You may not have a conscious memory, but if you have ever dreamed of people who seem familiar to you, but have never known, with flashes, visions, it could be that an ET communicates with you. "
"YOU CONTACT PEOPLE AT NIGHT. THEY AWAKE. IT IS GENERALLY THE WAY THEY OPERATE "
"Also, I recommend you meditate. Do it for a short time every day, and you will begin to get answers to questions you did not know you had. It will be easier for you to recognize that we can not be the only race in the multiverse. Once you remember how gigantic is the multiverse in which we live, you recognize that just as we have species on Earth, there must be other species in this great extension. All this can send you through the rabbit hole, as we call it. "
"Being united as humans on planet Earth is a good way to see the future, but it's a bit naive because there are other ET races that claim to have been on Earth longer than humans. We are dealing with races that do not have our best interest in mind. However, it is true that people who know the reality of which I speak exist basically in a brotherhood. It is a community. It's all over the Internet. In a certain sense, we are a family. That has come to the fore. I would say that nothing should be secret. Everything must be accessible to everyone. "
"I think the revelation is happening as we speak. As of today, you have become one of those people who reveal the truth. Anyone who is talking about this is part of an outreach effort. We no longer have to depend on the authorities to tell us what is or is not true. We can discover the truth and share it on the Internet. Consciousness is increasing around the planet. People do not believe in their leaders or the news. If you look closely, you will start to see things. It is increasing as we speak. "
Kerry Cassidy's Blog has gone viral and has become a space for essential news commentary collected by alternative news organizations around the world. Kerry travels all over the planet conducting interviews and documenting the testimony of informants with top secret authorizations, as well as authors, researchers and experimenters who cover conspiracies, the secret space program, black projects, extraterrestrials, and free energy.
What's your opinion about it? Are we on the verge of official declassification? Do not forget to leave us your comment below!