Jordan Peterson Shares Highly Controversial Thoughts About Climate Change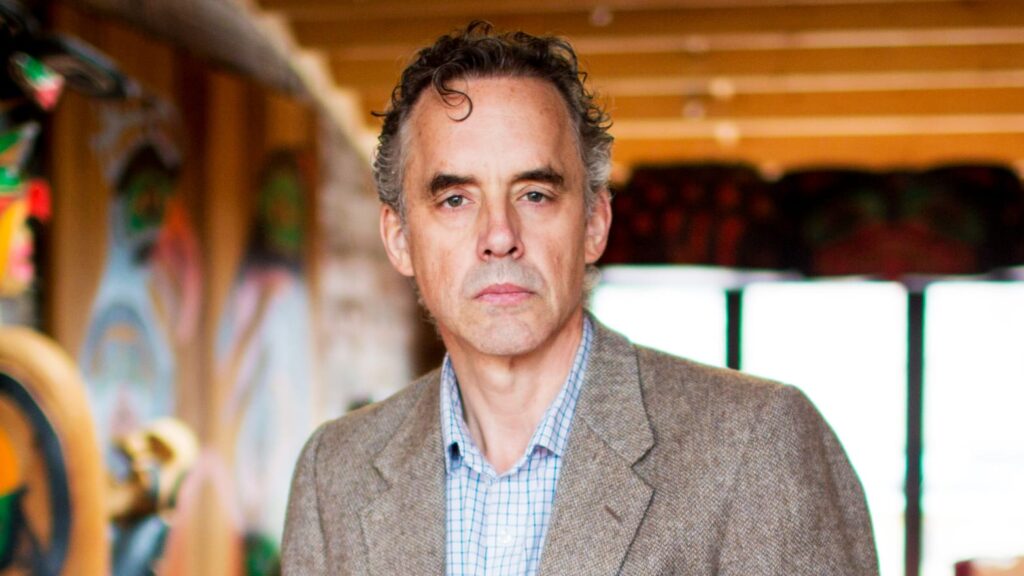 (Joe Martino) Over the past few years Jordan Peterson has gained a lot of popularity within the masses, and for good reason. Peterson is like a flag being raised in the air that states "hold on a second, let's think a little bit about the things you are so charged about in society, and let's see what's actually true."
Why this is important is because many things are coming to the forefront in humanity's collective consciousness. All the shadows, the tough stuff, the darker stuff — no more hiding from the realities of our actions and things we do as a collective.
As this all comes forward, emotions can run high. When this happens, if we don't process those emotions, and instead let them linger, we end up with a great deal of cloud within our understanding of reality. However, when we are grounded, and perhaps in our hearts, we can not only see truth more clearly, but also move forward in solving the issues we face.
Our judgement becomes clouded when we pretend our individual stories and anecdotes apply to all people, when we cannot process our emotions, and when we build our identities on the things we believe in. The truth is, today's modern culture severely attempts to locate an enemy and tries to blame the world's issues on one set of people. This is as a result of social engineering and only further pulls apart society and stops us from solving any of the challenges we face.
On To Peterson
Jordan Peterson recently gave a presentation at the Cambridge Union at Cambridge University in England–we'll get to that important video in a second. During the talk, he was asked whether or not climate change was a good issue to unite the world around us so we can begin solving the problems we face together, problems that apply to us all. Peterson answered simply at first, "No."
In the course of his explanation, he went on to say that trying to solve global warming is "…the kind of low resolution thinking that gets us nowhere." And he's right.
The reason why I resonate with this statement is because when you trust politicians, what you get is what you got. And just as Peterson goes on to describe in his talk, politicians are not bringing us the truth about climate change that scientists are finding.
Intuitively, global warming didn't add up for me 10 years ago. That sparked a journey into reading the papers, doing the research, sifting through the thousands of pages of reports, science and documents of what has been known about climate change for the last 10 years and beyond.
I questioned the "98% of scientists all agree" statement and thought critically about it. Who are these scientists? Who was asked? Why only certain people? Why aren't they taking into consideration the ones that don't agree?
The challenge is that people seem to think from one camp or another. Either you agree with climate change or you got all of your information from people pushing fossil fuels. This is bad thinking in my view, and thinking that is driven by a culture that politicizes every issue such that nothing can be done about them but create more wealth for the elite class while the masses fight.
The truth is, and this is the same message I have been presenting about climate change for years now, we don't need any scientist to tell us that we are harming our environment. Air pollution, waste, animal agriculture, toxic chemicals and so forth, these are all practices we all know, see and feel every day. Yet you'll notice C02 isn't in there. Why? Because C02 is not the issue. The issue is that our economic system does not support the mass changing of our destructive ways because it's designed for everyone to be striving to do everything as cheap as humanly possible to maximize profits or simply stay alive.
The elephant in the room is our economic system, and C02 is simply the distraction from that elephant.
As Peterson states in the remainder of his talk, he worked in a UN committee for 2 years and in that time read many papers about climate change, many of which made him feel better about the situation just as they did for me. Why? Because as Peterson states, the politics and the science do not match. What Alexandria Ocasio Cortez says and what the science states are two different things. When you read the science, you see things aren't what people are saying.
Further to that, much of what is out there in the form of radical theory is built off of unreliable data. For those watching the science closely each year, you will know that the data is proven faulty as every year goes by. Projections are proven faulty as every year goes by. Peterson sees and knows this as well.
The Takeaway
Like with most things about our world, it can be sifted through with intuition at first. Much of my journey in understanding the way our world truly works came from meditation, intuition and remaining neutral. When you then bring the science, mind and facts in from that point as a foundation, you will see things a lot more clearly and thus know how to talk about solving the issues at hand.
In this case, if we do not address the enslaving economic system that was put there by those who control humanity, we will not be able to move to a point where we truly thrive. Recognition of this issue allows us to take action.
Action that happens both within our consciousness and out in our world. This is why I developed the CE Protocol, it helps us understand the full picture of how we can change ourselves and our world.
Source:
https://www.collective-evolution.com/2019/09/17/news-jordan-peterson-shares-highly-controversial-thoughts-about-climate-change/
Strokes, Heart Attacks Spike on Days With Poor Air Quality
Hold Your Breath
Researchers already knew that chronic exposure to air pollution could wreak havoc on a person's longterm health, causing serious ailments ranging from lung cancer to respiratory infection.
But now, new data out of the United Kingdom shows that air pollution can seemingly trigger heart attacks and stokes, too — bringing into focus the more immediate impacts of poor air quality.
Health Emergency
For this study, researchers from King's College London gathered data on daily air pollution levels in nine cities in the U.K. and divided the data into "high pollution days" and "low pollution days."
The researchers then looked at daily data on heart attacks and strokes in each city, and found that emergency services treated an average of 124 more people for heart attacks and 231 more people for strokes on high pollution days than on low.
Air Quote
King's College plans to release its full report on the study in November, but according to Simon Stevens, National Health Service England's chief executive, the preliminary data shows there's no time to waste in addressing air pollution in England and beyond.
"These new figures show air pollution is now causing thousands of strokes, cardiac arrests, and asthma attacks, so it's clear that the climate emergency is in fact also a health emergency," he told The Guardian. "Since these avoidable deaths are happening now, not in 2025 or 2050, together we need to act now."
READ MORE: Scores more heart attacks and strokes on high pollution days, figures show [The Guardian]
What Would Avicenna Want You To Eat?
Who is Avicenna?
Born in the 10th century, Ibn Sina, also known as Avicenna, was a physician, the most famous and influential of the philosopher-scientists of the Islamic world during its golden age. He was particularly noted for his contributions in the fields of Aristotelian philosophy and medicine and of the 450 works he is believed to have written, around 240 of which have survived, including 150 on philosophy and 40 on medicine.
Avicenna Portrait on Silver Vase – Museum at BuAli Sina (Avicenna) Mausoleum – Hamadan – Western Iran (Image Source)
The Canon of Medicine
His most famous work was probably "The Canon of Medicine," which is an encyclopedia of medicine in five books. Apart from establishing the foundation for modern medicine, this book also features recipes for those who are suffering from certain illnesses. In his Book 5, Avicenna lists 650 compound drugs, attributing them to various Arabic, Indian and Greek sources. He also added his own comments, giving remedies to those who need it with simple foods and plants they can find.
Here are some of the foods that Avicenna advises you to consume:
Sesame:
Sesame is a good source of calcium which makes your hair and nails grow stronger
This tiny seed is rich in oil and vitamin E. It is a good source of calcium which makes your hair and nails grow stronger. Avicenna also says that it is good for the brain and nerve cells as it contains lecithin.
Zucchini water:
Zucchini is good for regulating blood pressure
Detox lovers are familiar with zucchini. It is said to improve eye health and is the number one source of anti-aging products. But according to Avicenna, it is also good for regulating blood pressure. He advises you to squeeze out zucchini water and consume it a few times a week.
Cauliflower:
Cauliflower aids with liver health
Avicenna says that cauliflower is the best way to clean up your liver. When you consume this vegetable your liver produces a detoxifying enzyme. And thanks to the sulfur compounds it contains, cauliflower aids with liver health. This vegetable is naturally high in fiber and B-vitamins. It provides antioxidants and phytonutrients that can protect against cancer.
Almond:
Almond may help prevent respiratory diseases
If you are suffering from respiratory diseases, Avicenna's recipe for you is to eat more almonds. Almonds contain lots of healthy fats, fiber, protein, magnesium and vitamin E. Avicenna says that if you consume almonds and drink honey sherbet afterwards, you will feel much better.
Some Storms Are so Strong They Shake the Ocean Floor, Says Study
Seismic Mystery
It's easy to see the impact an off-coast storm has on the water's surface. But according to a new study, severe storms can actually shake the ocean floor as well, causing "stormquakes" — a previously unknown phenomena that solves a seismic mystery.
Scientists already knew prior to this study that the ocean produces seismic signals. But while some of those signals could be explained by the ocean's waves, there was a band of signals that occurred at a frequency between 0.02 and 0.05 hertz that were seemingly inexplicable.
Weather Connection
It was those signals that the U.S.-based researchers behind this new study, which was published in the journal Geophysical Research Letters on Monday, sought to explain — and after analyzing nearly 10 years' worth of seismic data, they noticed a strange pattern emerging.
"[The signals] were seasonal," researcher Wenyuan Fan told Science News. "Earthquakes do not have seasonality. But weather does."
That led the team to the discovery that the shaking of the ocean floor coincided with the raging of a storm above it.
Perfect Storm
However, a storm alone isn't enough to cause a stormquake — the seafloor below the storm has to be just the right shape, too.
"It's something about the shape — or the bathymetry — of the seafloor interacting with these big ocean waves that are produced during storms," researcher Wendy Bohon told Motherboard. "You're getting some kind of energy relief that's beating on the seafloor in a particular way, and those waves are moving out in all directions as coherent packages which we're then able to detect using seismometers."
READ MORE: Scientists Discover a New Phenomena Called 'Stormquakes' [Motherboard]