Jordan B Peterson: Comment on the APA Guidelines for the Treatment of Boys and Men
The American Psychological Association (APA) recently released their Guidelines for Psychological Practice with Boys and Men (paralleling, in principle, their 2007 guidelines for girls and women). It manages to be simultaneously predictable, reprehensible, infuriating and disheartening — no mean feat for a single document. Make no mistake about it: this document constitutes an all-out assault on masculinity, as such — or, to put it even more bluntly, on men. The coup of the APA undertaken by the ideologues and the second-raters is now complete. The field has been compromised, perhaps fatally. And the unforgivable Guidelines provides sufficient but by no means exhaustive evidence of that. The document opens with a series of terminological definitions. These serve perfectly to indicate the nature of the ideological substructure that constitutes the true motivation of the writers. Only a small number of words or phrases were chosen for definition, which means that it is those words that are of prime import. The intent is that the Guideline's readers will understand, assimilate and come to regard as self-evident the conceptual structure that both selected the words and defined them — and these, by the way, could not possibly be clearer indicators of the post-modern/victimhood ideology.
Here are the words and phrases: Gender, Cisgender, Gender Bias, Gender Role Strain, Masculinity Ideology, Gender Role Conflict, Oppression, Privilege, Psychological Practice, and Gender Sensitive. These are all presented, along with their interpretations and definitions (available here for your detailed perusal: https://bit.ly/2Miaj05). Here's two, just for the flavor:
OPPRESSION: Oppression includes discrimination against and/or systematic denial of resources to members of groups who are identified as inferior or less deserving than others. Oppression is most frequently experienced by individuals with marginalized social identities; is manifested in both blatant and subtle discrimination in areas such as racism, ageism, sexism, classism, and heterosexism; and results in limited access to social power (Robinson, 2012; Worell & Remer, 2003).
PRIVILEGE: Privilege refers to unearned sources of social status, power, and institutionalized advantage experienced by individuals by virtue of their culturally valued and dominant social identities (e.g., White, Christian, male, and middle/upper class; McIntosh, 2008).
There's absolutely no indication in the Guidelines that these concepts, or their definitions, constitute the axioms of a primarily political viewpoint. There is no consensus among psychologists, for example, about the definition, let alone the existence, of, for example, "masculinity ideology" (although the reader is expected to assume that there is, as a consequence of contextual inference: why would the phrase be included, if it wasn't widely accepted and used?). There is also no agreement that gender exists solely in the form of "roles" that are learned (as opposed to innate)—although all reasonable scientists agree that much of human behavior, including that related to sex, is learned. Let it be clearly noted, however: there is a vast different between "much of" and "all" (precisely the difference between a thinker and questioner of the scientific type and an ideologue convinced absolutely of his or her a priori rightness).
Finally (and we'll investigate in detail here, just for the sake of illustration), there is nothing intellectually credible and certainly and indisputably nothing "scientific" and therefore worthy of definition in a document purporting to discuss psychology about Dr. Peggy McIntosh's appallingly narcissistic, intrinsically racist and dangerously polarizing concept of "white privilege."
When formulating that idea, Dr. McIntosh merely crafted an opinion piece (it can be found here: http://bit.ly/2HF2yTv) describing, as Wikipedia puts it, the "personal examples of unearned advantage that McIntosh says she experienced in her lifetime, especially from 1970 to 1988" http://bit.ly/2Ge9Gn8). It is absolutely germane to this discussion to note—as outlined, for example, in the Quillette piece Unpacking Peggy McIntosh's Knapsack (http://bit.ly/2sQU9C0)—that the author of the concept in question had very highly educated, accomplished and wealthy parents, was raised in a community whose median income was quadruple that typical in the US, was educated at exceptionally elite and exclusionary institutes, and spent her life ensconced in a high paying, high-status and staggeringly secure career as an academic in the same milieu. Let me be clear: there is nothing wrong with that—except when such experience is unfairly generalized as something generally to do with "white," instead of everything specific to do with her remarkable father and exceptionally fortunate economic and social circumstances.
All McIntosh did, when formulated her famous doctrine of "white privilege," was write a series of questions, rhetorically aimed at herself, about everything that she enjoyed that she arguably did little to earn. Apart from the fact that this inappropriately confuses her personal experience as a wealthy individual, say, with the racial characteristics of an Appalachian coal-miner, it is simply no way of going about formulating a scientific proposition. There are rules for constructing questionnaires—methods for determining if a new concept is valid, reliable and unique—(see Construct Validity, for an intro) and she followed none of them.
Had Peggy McIntosh submitted her "white privilege" questionnaire as an honors' thesis at an intact psychology department in a credible research university, she would have received a failing grade. She took none of the necessary steps for establishing her hypothesis (that something called "white privilege" exists, and that it is importantly separate from age, education, intelligence, personality, sex, ethnicity, health, attractiveness, height and interest—to mention just a few of the certain confounding variables that play critically important roles in determining success, status, authority and accomplishment). Unfortunately, although entirely predictably, McIntosh's absolute absence of methodological sophistication mattered not at all to the sociologists, professors of education and social work, cultural critics, armchair Marxists, radical feminists and generally ill-educated and resentful pseudo-academic types who granted her musings the status of undeniable fact, including those who wrote the Guidelines we are currently discussing. And that's an excellent indication of the absolute perniciousness of the document.
Things deteriorate from there. The post-definition document opens with the claim that "socialization for conforming to traditional masculinity ideology has been shown to limit males' psychological development, constrain their behavior, result in gender role strain and gender role conflict, and negatively influence mental health" – a claim derived in no small part from the "research" published by the very people who wrote the Guidelines, and one presented, like the definitions, with no indication whatsoever that this claim by no means constitutes anything approximating established scientific fact.
Let me translate this opening salvo into something approximating clear and blunt English. The authors are claiming that men who socialize their boys in a traditional manner destroy their mental health. This translation/clarification needs to be extended to the second major claim of the document, which is distributed more subtly through its body. We'll begin with this quote, taken from the Guidelines (p. 3): "Research suggests that socialization practices that teach boys from an early age to be self-reliant, strong, and to minimize and manage their problems on their own yield adult men who are less willing to seek mental health treatment," in combination with this one (p. 3, as well): "Men are overrepresented in prisons, are more likely than women to commit violent crimes, and are at greatest risk of being a victim of violent crime (e.g., homicide, aggravated assault; Federal Bureau of Investigation, 2015)." So, it's not only that men who encourage their boys to be "self-reliant, strong and manage their problems on their own" destroy the mental health of their children: they also produce adults who are a primary menace to their families and society.
This is all bad enough (and by that I mean inexcusable) conceptually, rhetorically and politically. But it's also a lie, scientifically—and worse (because not merely a lie; instead, something more unforgivable). To indicate, as the writers have, that it is the socialization of boys and men by men that is producing both a decrement in the personal mental health of males and females and a threat to the social fabric is not only to get the facts wrong, but to get them wrong in a manner that is directly antithetical to the truth.


First, there is no scientific evidence that aggression, per se, is learned. Like fear, pain, hunger and thirst, rage is instinctual. The biological evidence for this is crystal clear and unshakeable (I would guide interested readers to Jaak Panksepp's masterful Affective Neuroscience and to Jeffrey Gray's Neuropsychology of Anxiety, which are the two best books ever written on the biology of motivation and emotion). Aggression in infants is noticeable and measurable in the early months of life, not least as a consequence of the analysis of facial emotion (a science which is well-developed, and which sheds substantive light on the putative inner life of as-of-yet speechless young children). There is substantive individual variation in aggression, but some general truths can be extracted: boys are more aggressive when young than girls, on average; some young boys are more aggressive than others; aggression peaks among young children around the age of two; most aggressive two-year olds have been properly socialized, so that their rage is under control, by the age of four (here are a couple of papers I wrote with my students outlining such findings. The first is heavily biological: http://bit.ly/2Wtb4s0; the second concentrates more on developmental psychology: http://bit.ly/2TkSSPn). So the idea that aggression is learned is not only wrong, it's backward. Aggression is easy. Civilized behavior is difficult. It is the integration of aggression that is learned. And it is primarily men who teach it, particularly to aggressive boys. How do we know this?
It's simple – and it is this simple fact that is absolutely damning to the claims in the APA document. What kind of families produce violent young men? Fatherless families. The pernicious effect of fatherlessness is exceptionally well-documented. No serious researchers question it. Even the generally damnable sociologists admit it (see, for example, http://bit.ly/2HB27JL). Fatherless girls tend, for example, toward early sexual experimentation (something in itself linked to antisocial behavior) and, unsurprisingly, higher rates of teenage pregnancy. What might be more surprising, however, is that there is even evidence for earlier puberty among girls whose fathers are absent. Fatherless boys are over-represented as alcoholics, addicts, gang-members, prisoners, rapists and murderers. And there's plenty of what is positive that is lacking among fatherless children, in addition to the negative that is more likely to be present (here's a decent summary, in lay language: http://bit.ly/2HB27JL)
Consider this (it's of primary importance): If it is fatherless boys who are violent, how can it be that masculine socialization produces harm both to mental health and society? The data should indicate precisely the opposite: that boys who are only raised by women are much less violent than boys who have men in their lives and, similarly, that boys who do have fathers are more violent than those who do not.
This is not the case. Period.
The APA document writers — who were also, by the way, very likely to disproportionately cite their own research — are inexcusably unaware of the basic biological facts as well as either ignorant or willfully blind to the data pertaining to the absence of fathers and, therefore, to the lack of a guiding masculine hand.
Why in the world is this happening? Well, the primary axiom, the unshakeable dogma, of the ideologues who generate this kind of propagandistic discourse is that Western culture is to be regarded as an oppressive patriarchy: unfairly male-dominated, violent, racist, sexist, homo-, Islamo- and trans-phobic — and as uniquely reprehensible in all those regards. There is no doubt, to give the devil his due, that human history as such is a blood-drenched nightmare — and that is also true of Western civilization. However, to view humanity in general or the West in particular as solely characterized by its pathology is indication of a profound and fatal failure to discriminate good from bad.
How in the world did this happen? To answer this question, we need to delve a bit more deeply into the history of the APA—the American Psychological Association—itself. The APA is the pre-eminent professional and scientific organization of psychologists in the U.S., with 54 divisions covering the sub-specialties of psychology, and a membership of almost 120,000. It runs many of the major journals in which psychological research is published. Furthermore, it is actively involved in the accreditation of the training programs that produce, in particular, clinical psychologists. For decades, APA approval of a university-based clinical psychological program was an indication of entrance into the intellectual big-leagues, and for good reason. Right up until recently, when people asked me how to find a reliable clinical psychologist, I would tell them, "look for a practitioner with a Ph.D. from a clinical program from a large, research-focused university, who graduated from a program with APA approval." It is very difficult to become a psychologist via such a route. The entrance standards to the programs are exceptionally high, rivalling or perhaps exceeding those demanded of medical school applicants: a straight A undergraduate average, excellent letters of reference from at least three professors or their professional equivalents, research experience (even publications) in a high-quality psychological lab, and scores on the standardized test for graduate school admission that exceed, in most cases, the 90th percentile. I always recommend that even the most promising of undergraduates apply to at least 20 APA approved clinical programs, all across North America, to increase their chances of acceptance, because the programs are so competitive. A clinical Ph.D. from a good research school has, historically, been almost unmatchable in its utility and in the integrity and knowledge of its holders.
APA-approved clinical programs were once organized on principles formulated at the 1949 Conference on Graduate Education in Clinical Psychology held in Boulder, Colorado, and known for that reason as the "Boulder Model." Graduates from Boulder Model programs are expected to be scientist/practitioners: to both understand and have contributed to the relevant scientific literature pertaining to psychological issues, as well as to be well-trained in scientifically-validated diagnostic procedures and treatment. For decades, that meant, primarily, exceptional familiarity with behavioral psychology, a very practical approach to treatment, based on an understanding of behavior derived from the careful and eminently scientific work of lab-based psychologists.
It was all working very well until cracks started to appear in the profession in the late 1980's (uncoincidentally, during the last rise of the political correctness and ideological purity that we will discuss in much more detail). Simply put: the scientists became wary of the increasingly ill-informed and dogmatic approach that increasingly came to characterize the APA, as it became increasingly dominated by political types, who substituted for their lack of genuine knowledge the idiot ideology of the post-modernist and hard-left-leaning political activists. The Association for Psychological Science (APS) was formed in an attempt to retain the integrity of the field. It produced its own journals, held its own conferences, and attracted some 30,000 members. More importantly, for the purposes of the present discussion, it also worked on revising the APA's clinical program accreditation process, which was criticized by the APS's President Robert W. Levenson in 2009 in the following manner: "The vast majority of clinical psychologists are now trained in programs in which science plays only a minor role. In the epistemology embraced by many of these programs, the primacy of scientific evidence is rejected, and students are trained to use methods of diagnosis, treatment, and prevention that have little or no scientific support" (https://www.psychologicalscience.org/observer/psychological-clinical-science-and-accreditation-the-good-the-bad-and-the-ugly)
Why should anyone care, apart from the evidence that yet another element of the culture closely associated with universities has become corrupt and unreliable? Let's enumerate the reasons.
First, in the words of Levenson's prescient words: "We all will come into close contact with mental illness during our lives. Estimates are that one in four adults and one in five children in the U.S. have a diagnosable mental disorder that impairs normal functioning. Mental illness accounts for over 15 percent of the burden of disease worldwide, consuming over 7 percent of total domestic health spending. With all of the associated suffering and costs, the diagnosis, treatment, and prevention of mental illness must reflect the very best science possible. Good intentions are not enough. History is replete with well-intentioned practitioners offering treatments of no proven scientific value, that were enthusiastically embraced by patients and their families but ultimately did absolutely no good and kept people from seeking truly effective treatments."
Second, the APA plays a determining role in accrediting clinical psychology programs. Because of that, these programs will be pushed in a corrupt direction, in direct proportion to the blindness of the accreditors. Second, because the APA has established these guidelines any practicing professional psychologist or researcher who disagrees with them or challenges them will be laid open to allegations of ethical misconduct.
Third, the net effect of these Guidelines will be to radically decrease the probability that any man or boy with any sense will go anywhere near an APA-approved psychologist, or dare as an ambitious and interested undergraduate to enroll in an APA-approved clinical psychology program (which are already, by the way, overwhelming dominated at the graduate school level by women).
Fourth, the APA is promulgating under the guise of science absolute mis-truths about the nature of aggression, violence and socialization, and this will culminate in the miseducation of individuals and the warping of social policy.
Fifth, and finally, it should also be noted that there is almost nothing in the document that constitutes principles of psychological treatment. I don't believe that a newly practicing and interested young psychologist could derive a single technique of sufficiently high resolution to be applied in an actual clinical setting from these so-called Guidelines. They are not guidelines for psychological practice. They are guidelines for how psychologists must think and what they must believe — or else.  This is evidence, as far as I'm concerned, of outright fraud in the purpose and delivery of what the APA is purporting to have produced, and conscious intent to ideologically purify the private thinking, scientific hypothesizing and public practice of the psychologists they are charged with accrediting.
There is simply no excuse for what the APA has done. If the people who ran the prestigious and once rigorous clinical programs across North American were thinking clearly, acting courageously and looking forthrightly into the future they would take clear warning from the content of the new Guidelines, denounce them loudly and clearly, and announce their intent to refuse all guidance, supervision and, most importantly, accreditation by and from the American Psychological Association.
The document produced by the APA purporting to provide guidelines for the psychological treatment of boys and men is disingenuous, scientifically fraudulent and ethically reprehensible. I believe that the people who wrote it are ill-informed, ideologically-possessed, morally weak, and malevolent in their unacknowledged and overweening resentment. I am embarrassed and ashamed to have them speak on behalf of my profession, and would like to apologize to the public for not having been sufficiently awake and outraged earlier to have done more to stop something like this from happening.
---
P.S. I should also point out that the evidence for the promulgation and dissemination of these views throughout the APA continues to mount. The Guidelines we have discussed are by no means the only document indicatively of this trend toward ideology, in the name of clinical practice and research. Consider the titles of these articles, slated to be published in American Psychologist, one of the APA's flagship and once-scientific journals:
The Japanese American wartime incarceration: Examining the scope of racial trauma. Nagata, Donna K.; Kim, Jacqueline H. J.; Wu, Kaidi – 1/17/2019 – Volume 74, Issue 1
Racial trauma: Theory, research, and healing: Introduction to the special issue. Comas-Díaz, Lillian; Hall, Gordon Nagayama; Neville, Helen A. – 1/17/2019 – Volume 74, Issue 1
American Indian historical trauma: Anticolonial prescriptions for healing, resilience, and survivance. Hartmann, William E.; Wendt, Dennis C.; Burrage, Rachel L.; Pomerville, Andrew; Gone, Joseph P. – 1/17/2019 – Volume 74, Issue 1
Russia's paranormal soldiers and military dolphin telepathy revealed by defense ministry magazine
Brendan Cole
Newsweek
An article in the official magazine of Russia's Defense Ministry has claimed that the country's military works in tandem with psychics, employs paranormal tactics to aid soldiers and has used dolphins in telepathy experiments.
A piece in the magazine Army Collection headlined "Super Soldier for the Wars of The Future" described how the military has conducted strange experiments, such as one in which psychics managed to read documents that were locked in a safe.
The article was first published in February, but came to prominence this week after reports in the Russian magazine RBC, opposition newspaper Novaya Gazeta and the website Meduza. Commentators were surprised that such claims would be made in a publication sanctioned by authorities.
According to the article's author Nikolai Poroskov, who served in campaigns in Chechnya and Sierra Leone, Soviet scientists developed paranormal techniques in the 1980s with the aim of the military being able to "extract information from a state of so-called altered human consciousness."
He wrote how the method was even used during the campaigns in Chechnya "to reveal the enemy's plan and the composition of the forces and means involved."
He said that Russia has specialists that use telepathy to quiz prisoners, skills honed in experiments on dolphins.
"They mentally gave the animals the commands that they performed… It turned out that the technique also applied to humans," he wrote.
The article stated that paranormal tactics have helped soldiers learn foreign languages, treat wounded troops, detect ambushes and even crash computers.
He said telepathic, non-verbal interrogation can help soldiers decide if enemy soldiers are receptive to recruitment. So-called "psychic countermeasures" also taught special forces soldiers how to hold up during enemy interrogation.
Anatoly Matviichuk, the head of the Analytics Department at the magazine Soldiers of Russia, told RBC that Soviet scientists did some work in these fields, especially between the 1960s and 1980s.
"Combat parapsychology really has a place…the technique was developed by the Soviet Academy of Sciences in an attempt to discover the phenomenal characteristics of a person."
However, the chairman of the commission to combat pseudoscience at the Russian Academy of Sciences, Yevgeny Alexandrov, told RBC that "combat parapsychology" is a pseudo-scientific invention.
"Such works really existed and were developed, and were classified… But, as in many countries of the world, such studies are recognized as pseudoscientific, all this is complete nonsense. No parapsychology exists at all, it's a fairy tale," Alexandrov said.
"All the talk about the transfer of thought at a distance does not have a scientific basis, there is no such recorded case, it is simply impossible," he added.
Meanwhile, Vladlen Prilutsky, Army Collection's chief editor, told RBC that his publication simply publishes "articles containing research, information, and discussion about military topics."
How To Stop Self-Sabotage & Get Out Of Your Own Way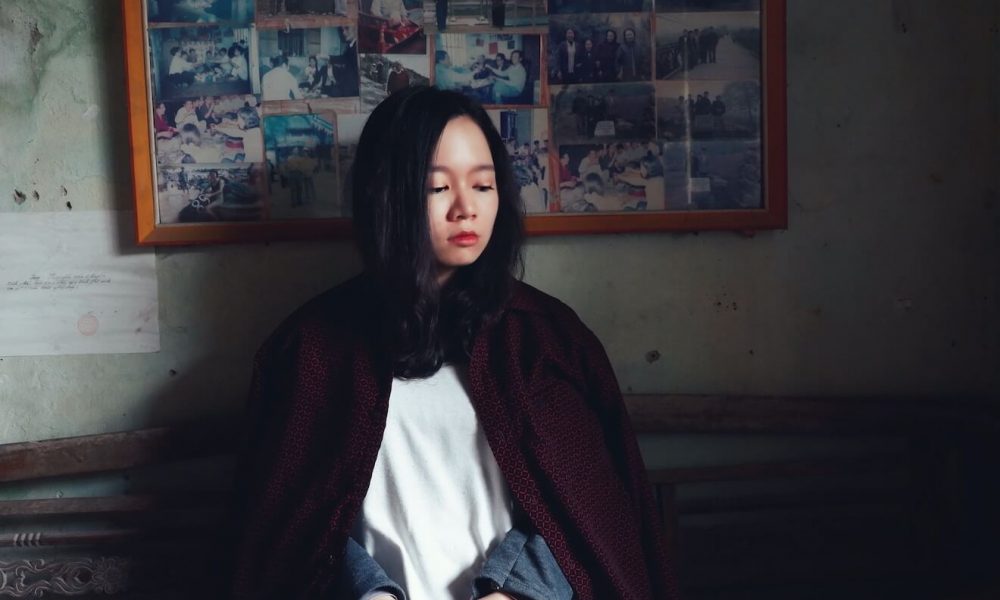 IN BRIEF
The Facts:While we all have our fair share of obstacles to overcome in life, in many cases, we are the biggest obstacles standing in our way. Thankfully, there are things we can all do to cut back on self-sabotaging behaviour.
Reflect On:How much am I holding myself back from? What, if anything, am I getting from keeping myself in the state I am in?
Whether or not you consider yourself a creative person, we are all creative powerhouses. Proof of this lies within our minds, which are consistently concocting ideas, scenarios, goals and so much more that all play a prominent role in the life that we live.​
While some of us thrive at making the most of the constructive impulses that come our way, the vast majority of us instead seem to excel at running with those that are instead destructive in nature. We may feel as though we live in a world filled with ruthless competition, but in reality our biggest competitor both operates and exists within us.
"Addiction, self-sabotage, procrastination, laziness, rage, chronic fatigue and depression are all ways that we withhold our full participation in the program of life we are offered. When the conscious mind cannot find a reason to say no, the unconscious says no in its own way." – Charles Eisenstein, The More Beautiful World Our Hearts Know Is Possible
Here are some of what I've found to be the most common ways in which we sabotage ourselves and what we can all do to get out of our own way:
The Problem With Overthinking
One of the most common ways that we sabotage ourselves is by overthinking. Don't get me wrong, there are a number of situations and scenarios in which reflecting on something extensively is not only beneficial, but often the best course of action. However, the number of times where that is the case is far outweighed by the number of times we opt to overthink.
One second we are excited about a new idea, and within hours, or sometimes minutes, we've concretely established three worst case scenarios, two of which have a 0.001% likelihood of ever occurring, and we've sold ourselves on the conclusion that we shouldn't even bother. Sound familiar?
If overthinking is an issue for you, I recommend that you try adding journaling into your daily life. I personally like to follow the protocol outlined in the infamous book The Artist's Way by Julia Cameron, which encourages you to journal first thing in the morning, but taking any time out of your day to allow your mind to metaphorically dump onto the page can be life-changing. Let yourself write literally anything and everything that comes to mind. It may feel counterproductive at first, but you'd be surprised at how often writing things out can make your thoughts feel heard, allowing you to more easily assess the healthy from the unhealthy and move past those that would have previously sabotaged your creativity.
Cut The Comparison
Another common way in which we frequently self sabotage is through comparison, especially in our social media driven world where measuring ourselves against others has never been more prevalent. With a couple of swipes and scrolls we can easily compare ourselves to hundreds of other people, most of which are portraying themselves and their lives inaccurately.
If comparison is your "Achilles heel", there are two things you can do: 1) cut back on how much time you spend on social media, and 2) actively challenge yourself to celebrate rather than compare yourself to the accomplishments of others.
For example, I could very easily look at the work of someone like Jay Shetty–whose content falls largely under a similar umbrella to mine–and see that it's being seen by millions of people compared to the thousands that mine is typically consumed by, and allow myself to get down because of that. Or I can alternatively look at his accomplishments, including his recent appearance on The Ellen Show–a longtime goal of mine–and instead be happy for him, seeing his success as living proof that there is an audience for this content.
Sorry, I Was Distracted
A third lesser-known way in which we sabotage ourselves, occasionally even subconsciously, is through distraction. Rather than taking immediate action or even the smallest of steps to further establish the healthy neural pathway that is trying to form, we closet that creativity by opting to distract ourselves from listening to it.
Common ways that we do this include picking up our phones and checking social media, or using our fatigue to justify sitting on the couch and watching some TV, both of which always provide more than enough content for us to engage with in a far less creative manner.
If distraction is your self sabotage speciality, consider setting aside set periods each day where you do not allow yourself to engage with any form of technology. Whether you opt to read a book, meditate or spend some time out in nature, give your mind the daily opportunity to reacclimatize to what that experience feels like, and you may be pleasantly surprised by what it leads to.
Article originally written for and published by Ideapod.
Psilocybin & Magic Mushrooms – The Next Wellness & Legalization Trend After Cannabis?
Makia Freeman, Contributor
Waking Times
Psilocybin, the substance found in 200+ species of magic mushrooms, may be the next health and legalization trend after cannabis. Magic mushrooms have been used in many cultures all over the world for therapeutic and spiritual purposes. Many scientific studies and clinical trials have found positive evidence of their benefits to the human body, especially in the area of mental health. With the state of Oregon and the city of Denver (Colorado) about to vote on legalizing magic mushrooms later this year, will psilocybin become the next trend after cannabis?
Current Legal Status of Psilocybin in the USA
Like cannabis (marijuana), MDMA (Ecstasy or Molly), peyote and heroin, psilocybin is classified as a Schedule I drug. The definition of this category is substances with no medical use and the high potential for abuse. Possession of psilocybin mushrooms is a felony. Given the incredible benefits which magic mushrooms containing psilocybin offer mankind, this kind of classification is clearly ignorant, heavy-handed and contradictory. How can such benign substances as magic mushrooms be on the same level as the highly addictive, artificially manufactured and deadly heroin?
What the Science Says About Psilocybin
It turns out magic mushrooms are already being closely studied all over the world by many different scientists. So far, the science shows psilocybin bestows many health benefits. In a nutshell, scientific studies including pre-clinical and clinical trials show that psilocybin helps beat depression, anxiety, addiction and even cancer. On a higher level, it helps increase joy, peace and altruism. However, looking closely at the results provides even more insight.
Psilocybin for Autism, Asperger's, ASD, Depression, Anxiety and PTSD
Autism rates are skyrocketing across the US, with many suspecting vaccines (thimerosal/mercury) and GMOs (glyphosate) as possible causes. Whatever the cause, it's a serious neurological disorder. Asperger's used to be considered its own disorder but was recently reorganized to come under the ASD (Autism Spectrum Disorder) and is now considered a mild form of autism. Asperger's is characterized by a rigidity of thought and routine, and by a lack of empathy and social/emotional awareness. Interestingly enough, this is exactly what psilocybin can heal according to a recent January 2019 study, which found that psilocybin increased flexibility, creativity and empathy. Here's what the author of the study Natasha Mason said:
"Examples of processes that have been found to be decreased in these pathologies include creative, flexible thinking and empathy. Specifically, individuals are characterized by repetitive and rigid patterns of negative and compulsive thoughts, as well as reduced empathic abilities. Thus we wanted to assess whether psilocybin enhanced these processes, and if so, how long effects lasted …We found that psilocybin, when taken in a naturalistic setting, increased aspects of creativity and empathy the morning after, and 7 days after use. Furthermore, psilocybin also enhanced subjective well-being. Interestingly, changes in well-being correlated with changes in empathy after psilocybin use."
This also has implications for other mental disorders such as depression, anxiety and PTSD, as the study notes in its Introduction:
"Both creative, flexible thinking and empathy deficits have been found in stress-related psychopathologies like depression, anxiety disorders, and post-traumatic stress disorder."
Breaking Down the Ego and "Default Mode Network"
If you want to learn more about psilocybin and what science is beginning to show about its benefits and effects, check out the work of Michael Pollan, author of How to Change Your Mind: What the New Science of Psychedelics Teaches Us about Consciousness, Dying, Addiction, Depression and Transcendence. He discusses how psychedelics, contrary to a common misconception, actually make you more sane than crazy. This is because substances like psilocybin decrease the activity of a brain network called the default mode network, which is in charge of perception of self. Psilocybin halts the functioning of this network, thus allowing a space for new neural connections – a re-wiring of the brain.
Psilocybin: Naturally in Sync with Our Biology
Another person to check out is Dr. Roland Griffiths, Professor in the Departments of Psychiatry and Neurosciences at Johns Hopkins University. He has some online videos such as this one where he shows that psilocybin helps people release fear, old patterns and negative beliefs. On a higher level, it helps increase joy, peace and altruism. Studies have also found that it can engender mystical-type experiences in people which are identical to those that occur naturally, suggesting psilocybin is naturally in sync with our biology.
Further Evidence of Psilocybin's Potential as a Healing Agent
Lastly, take a look at the studies reported here and here on Waking Times. The latter showed that psilocybin strongly helped patients with depression:
"Amazingly, after the participants were given two doses of psilocybin (10 mg and 25 mg), with the second dose a week after the first – their brains showed pronounced, decreased blood flow to the areas of the brain implicated in depression. Researchers also found increased stability on parts of the brain related to depression – and these effects lasted up to five weeks.

The team described the immediate results of patients' symptoms disappearing after the initial trip as an "afterglow" and a "disintegration" – with the compound also reintegrating brain networks afterward. The afterglow included marked improvements in mood and stress relief. Patients used a lot of computer metaphors to describe how their brains felt afterward – defragged, rebooted, and reset."
Final Thoughts: Psilocybin is a Gift of Nature which will Hopefully Soon be Widely Legalized
Psilocybin has a long history of use across the world, especially among South American tribes (like the Aztecs, whose word for it was teonanacatl, which translates to "divine mushroom"). There are several prehistoric rock art drawings depicting psilocybin mushrooms, such as the one in Spain, near Villar del Humo, approximately 6,000 years old, another in Tassili n'Ajjer (a national park in the Sahara Desert, Algeria) which is around 7,000-9,000 years old, and the one pictured above from Guatemala. My prediction and hope is that it will become the next health and legalization trend after cannabis, which, for the USA, also started in Denver, Colorado. We shall see.
About the Author
Makia Freeman is the editor of The Freedom Articles and senior researcher at ToolsForFreedom.com (FaceBook here), writing on many aspects of truth and freedom, from exposing aspects of the worldwide conspiracy to suggesting solutions for how humanity can create a new system of peace and abundance. Makia is on Minds, Steemit and FB.
**Sources embedded throughout article.
This article (Psilocybin & Magic Mushrooms – The Next Wellness & Legalization Trend After Cannabis?) was originally created and published by The Freedom Articles and is re-posted here with permission.