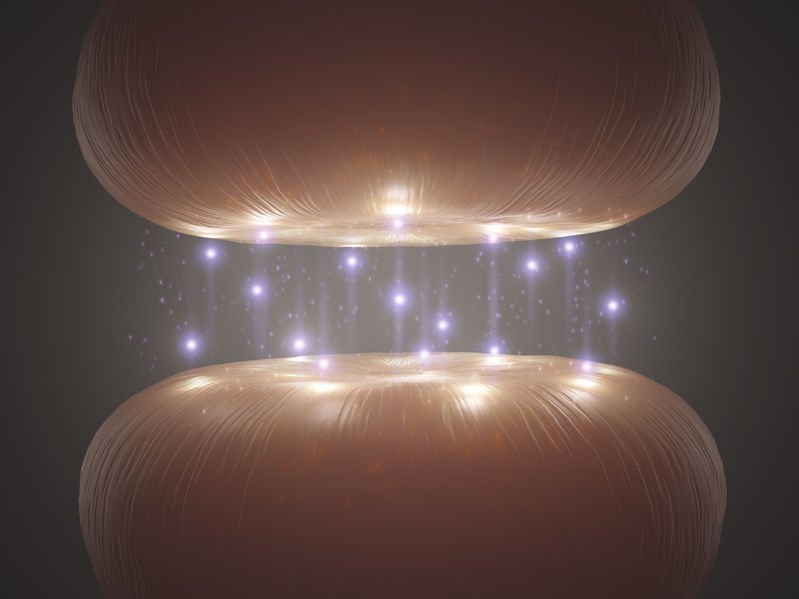 This article was written by Dr. Kelly Brogan, posted here with permission.
Millions believe depression is caused by 'serotonin deficiency,' but where is the science in support of this theory?
"Depression is a serious medical condition that may be due to a chemical imbalance, and Zoloft works to correct this imbalance."
Herein lies the serotonin myth.
As one of only two countries in the world that permits direct to consumer advertising, you have undoubtedly been subjected to promotion of the "cause of depression." A cause that is not your fault, but rather; a matter of too few little bubbles passing between the hubs in your brain! Don't add that to your list of worries, though, because there is a convenient solution awaiting you at your doctor's office…
What if I told you that, in 6 decades of research, the serotonin (or norepinephrine, or dopamine) theory of depression and anxiety has not achieved scientific credibility?
You'd want some supporting arguments for this shocking claim.
So, here you go:
The Science of Psychiatry is Myth
Rather than some embarrassingly reductionist, one-deficiency-one-illness-one-pill model of mental illness, contemporary exploration of human behavior has demonstrated that we may know less than we ever thought we did.  And that what we do know about root causes of mental illness seems to have more to do with the concept of evolutionary mismatch than with genes and chemical deficiencies.
In fact, a meta-analysis of over 14,000 patients and Dr. Insel, head of the NIMH, had this to say:
"Despite high expectations, neither genomics nor imaging has yet impacted the diagnosis or treatment of the 45 million Americans with serious or moderate mental illness each year."
To understand what imbalance is, we must know what balance looks like, and neuroscience, to date, has not characterized the optimal brain state, nor how to even assess for it.
A New England Journal of Medicine review on Major Depression, stated:
" … numerous studies of norepinephrine and serotonin metabolites in plasma, urine, and cerebrospinal fluid as well as postmortem studies of the brains of patients with depression, have yet to identify the purported deficiency reliably."
The data has poked holes in the theory and even the field of psychiatry itself is putting down its sword. One of my favorite essays by Lacasse and Leo has compiled sentiments from influential thinkers in the field – mind you, these are conventional clinicians and researchers in mainstream practice – who have broken rank, casting doubt on the entirety of what psychiatry has to offer around antidepressants:
Humble Origins of a Powerful Meme
In the 1950s, reserpine, initially introduced to the US market as an anti-seizure medication, was noted to deplete brain serotonin stores in subjects, with resultant lethargy and sedation. These observations colluded with the clinical note that an anti-tuberculosis medication, iproniazid, invoked mood changes after five months of treatment in 70% of a 17 patient cohort. Finally, Dr. Joseph Schildkraut threw fairy dust on these mumbles and grumbles in 1965 with his hypothetical manifesto entitled "The Catecholamine Hypothesis of Affective Disorders" stating:
"At best, drug-induced affective disturbances can only be considered models of the natural disorders, while it remains to be demonstrated that the behavioral changes produced by these drugs have any relation to naturally occurring biochemical abnormalities which might be associated with the illness."
Contextualized by the ripeness of a field struggling to establish biomedical legitimacy (beyond the therapeutic lobotomy!), psychiatry was ready for a rebranding, and the pharmaceutical industry was all too happy to partner in the effort.
Of course, the risk inherent in "working backwards" in this way (noting effects and presuming mechanisms) is that we tell ourselves that we have learned something about the body, when in fact, all we have learned is that patented synthesized chemicals have effects on our behavior. This is referred to as the drug-based model by Dr. Joanna Moncrieff. In this model, we acknowledge that antidepressants have effects, but that these effects in no way are curative or reparative.
The most applicable analogy is that of the woman with social phobia who finds that drinking two cocktails eases her symptoms. One could imagine how, in a 6 week randomized trial, this "treatment" could be found efficacious and recommended for daily use and even prevention of symptoms. How her withdrawal symptoms after 10 years of daily compliance could lead those around her to believe that she "needed" the alcohol to correct an imbalance. This analogy is all too close to the truth.
Running With Broken Legs
Psychiatrist Dr. Daniel Carlat has said:
"And where there is a scientific vacuum, drug companies are happy to insert a marketing message and call it science. As a result, psychiatry has become a proving ground for outrageous manipulations of science in the service of profit."
So, what happens when we let drug companies tell doctors what science is? We have an industry and a profession working together to maintain a house of cards theory in the face of contradictory evidence.
We have a global situation in which increases in prescribing are resulting in increases in severity of illness (including numbers and length of episodes) relative to those who have never been treated with medication.
To truly appreciate the breadth of evidence that states antidepressants are ineffective and unsafe, we have to get behind the walls that the pharmaceutical companies erect. We have to unearth unpublished data, data that they were hoping to keep in the dusty catacombs.
A now famous 2008 study in the New England Journal of Medicine by Turner et al sought to expose the extent of this data manipulation. They demonstrated that, from 1987 to 2004, 12 antidepressants were approved based on 74 studies. Thirty-eight were positive, and 37 of these were published.  Thirty-six were negative (showing no benefit), and 3 of these were published as such while 11 were published with a positive spin(always read the data not the author's conclusion!), and 22 were unpublished.
In 1998 tour de force, Dr. Irving Kirsch, an expert on the placebo effect, published a meta–analysis of 3,000 patients who were treated with antidepressants, psychotherapy, placebo, or no treatment and found that only 27% of the therapeutic response was attributable to the drug's action.
This was followed up by a 2008 review, which invoked the Freedom of Information Act to obtain access to unpublished studies, finding that, when these were included, antidepressants outperformed placebo in only 20 of 46 trials (less than half!), and that the overall difference between drugs and placebos was 1.7 points on the 52 point Hamilton Scale.  This small increment is clinically insignificant, and likely accounted for by medication side effects strategically employed (sedation or activation).
When active placebos were used, the Cochrane database found that differences between drugs and placebos disappeared, given credence to the assertion that inert placebos inflate perceived drug effects.
The finding of tremendous placebo effect in the treatment groups was also echoed in two different meta-analyses by Khan et al who found a 10% difference between placebo and antidepressant efficacy, and comparable suicide rates. The most recent trial examining the role of "expectancy" or belief in antidepressant effect, found that patients lost their perceived benefit if they believed that they might be getting a sugar pill even if they were continued on their formerly effective treatment dose of Prozac.
The largest, non-industry funded study, costing the public $35 million dollars, followed 4000 patients treated with Celexa (not blinded, so they knew what they were getting), and found that half of them improved at 8 weeks. Those that didn't were switched to Wellbutrin, Effexor, or Zoloft OR "augmented" with Buspar or Wellbutrin.
Guess what? It didn't matter what was done, because they remitted at the same unimpressive rate of 18-30% regardless with only 3% of patients in remission at 12 months.
How could it be that medications like Wellbutrin, which purportedly primarily disrupt dopamine signaling, and medications like Stablon which theoretically enhances the reuptake of serotonin, both work to resolve this underlying imbalance? Why would thyroid, benzodiazepines, beta blockers, and opiates also "work"? And what does depression have in common with panic disorder, phobias, OCD, eating disorders, and social anxiety that all of these diagnoses would warrant the same exact chemical fix?
Alternative options
As a holistic clinician, one of my bigger pet peeves is the use of amino acids and other nutraceuticals with  "serotonin-boosting" claims. These integrative practitioners have taken a page from the allopathic playbook and are seeking to copy-cat what they perceive antidepressants to be doing.
The foundational "data" for the modern serotonin theory of mood utilizes tryptophan depletion methods which involve feeding volunteers amino acid mixtures without tryptophan and are rife with complicated interpretations.
Simply put, there has never been a study that demonstrates that this intervention causes mood changes in any patients who have not been treated with antidepressants.
In an important paper entitled Mechanism of acute tryptophan depletion: Is it only serotonin?, van Donkelaar et al caution clinicians and researchers about the interpretation of tryptophan research. They clarify that there are many potential effects of this methodology, stating:
"In general, several findings support the fact that depression may not be caused solely by an abnormality of 5-HT function, but more likely by a dysfunction of other systems or brain regions modulated by 5-HT or interacting with its dietary precursor. Similarly, the ATD method does not seem to challenge the 5-HT system per se, but rather triggers 5HT-mediated adverse events."
So if we cannot confirm the role of serotonin in mood and we have good reason to believe that antidepressant effect is largely based on belief, then why are we trying to "boost serotonin"?
Causing imbalances
All you have to do is spend a few minutes on http://survivingantidepressants.org/or http://beyondmeds.com/ to appreciate that we have created a monster. Millions of men, women, and children the world over are suffering, without clinical guidance (because this is NOT a part of medical training) to discontinue psychiatric meds. I have been humbled, as a clinician who seeks to help these patients, by what these medications are capable of. Psychotropic withdrawal can make alcohol and heroin detox look like a breeze.
An important analysis by the former director of the NIMH makes claims that antidepressants "create perturbations in neurotransmitter functions" causing the body to compensate through a series of adaptations which occur after "chronic administration" leading to brains that function, after a few weeks, in a way that is "qualitatively as well as quantitatively different from the normal state."
Changes in beta-adrenergic receptor density, serotonin autoreceptor sensitivity, and serotonin turnover all struggle to compensate for the assault of the medication.
Andrews, et al., calls this "oppositional tolerance," and demonstrate through a careful meta-analysis of 46 studies demonstrating that patient's risk of relapse is directly proportionate to how "perturbing" the medication is, and is always higher than placebo (44.6% vs 24.7%). They challenge the notion that findings of decreased relapse on continued medication represent anything other than drug-induced response to discontinuation of a substance to which the body has developed tolerance. They go a step further to add:
"For instance, in naturalistic studies, unmedicated patients have much shorter episodes, and better long-term prospects, than medicated patients. Several of these studies have found that the average duration of an untreated episode of major depression is 12–13 weeks."
Harvard researchers also concluded that at least fifty percent of drug-withdrawn patients relapsed within 14 months. In fact:
"Long-term antidepressant use may be depressogenic . . . it is possible that antidepressant agents modify the hardwiring of neuronal synapses (which) not only render antidepressants ineffective but also induce a resident, refractory depressive state."
So, when your doctor says, "You see, look how sick you are, you shouldn't have stopped that medication," you should know that the data suggests that your symptoms are withdrawal, not relapse.
Longitudinal studies demonstrate poor functional outcomes for those treated with 60% of patients still meeting diagnostic criteria at one year (despite transient improvement within the first 3 months). When baseline severity is controlled for, two prospective studies support a worse outcome in those prescribed medication:
One in which the never-medicated group experienced a 62% improvement by six months, whereas the drug-treated patients experienced only a 33% reduction in symptoms, and another WHO study of depressed patients in 15 cities which found that, at the end of one year, those who weren't exposed to psychotropic medications enjoyed much better "general health"; that their depressive symptoms were much milder"; and that they were less likely to still be "mentally ill." 
I'm not done yet. In a retrospective 10-year study in the Netherlands, 76% of those with unmedicated depression recovered without relapse relative to 50% of those treated.
Unlike the mess of contradictory studies around short-term effects, there are no comparable studies that show a better outcome in those prescribed antidepressants long term.
First Do No Harm
So, we have a half-baked theory in a vacuum of science that that pharmaceutical industry raced to fill. We have the illusion of short-term efficacy and assumptions about long-term safety. But are these medications actually killing people?
The answer is yes.
Unequivocally, antidepressants cause suicidal and homicidal behavior. The Russian Roulette of patients vulnerable to these "side effects" is only beginning to be elucidated and may have something to do with genetic variants around metabolism of these chemicals.  Dr. David Healy has worked tirelessly to expose the data that implicates antidepressants in suicidality and violence, maintaining a database for reporting, writing, and lecturing about cases of medication-induced death that could make your soul wince.
What about our most vulnerable?
I have countless patients in my practice who report new onset of suicidal ideation within weeks of starting an antidepressant. In a population where there are only 2 randomized trials, I have grave concerns about postpartum women who are treated with antidepressants before more benign and effective interventions such as dietary modification and thyroid treatment. Hold your heart as you read through these reportsof women who took their own and their childrens' lives while treated with medications.
Then there is the use of these medications in children as young as 2 years old. How did we ever get the idea that this was a safe and effective treatment for this demographic? Look no further than data like Study 329, which cost Glaxo Smith Klein 3 billion dollars for their efforts to promote antidepressants to children. These efforts required ghost-written and manipulated data that suppressed a signal of suicidality, falsely represented Paxil as outperforming placebo, and contributes to an irrepressible mountain of harmdone to our children by the field of psychiatry.
RIP Monoamine Theory
As Moncrieff and Cohen so succinctly state:
"Our analysis indicates that there are no specific antidepressant drugs, that most of the short-term effects of antidepressants are shared by many other drugs, and that long-term drug treatment with antidepressants or any other drugs has not been shown to lead to long-term elevation of mood. We suggest that the term "antidepressant" should be abandoned."
So, where do we turn?
The field of psychoneuroimmunology dominates the research as an iconic example of how medicine must surpass its own simplistic boundaries if we are going to begin to chip away at the some 50% of Americans who will struggle with mood symptoms, 11% of whom will be medicated for it.
There are times in our evolution as a cultural species when we need to unlearn what we think we know. We have to move out of the comfort of certainty and into the freeing light of uncertainty. It is from this space of acknowledged unknowing that we can truly grow. From my vantage point, this growth will encompass a sense of wonder – both a curiosity about what symptoms of mental illness may be telling us about our physiology and spirit, as well as a sense of humbled awe at all that we do not yet have the tools to appreciate. For this reason, honoring our co-evolution with the natural world, and sending the body a signal of safety through movement, diet, meditation, and environmental detoxification represents our most primal and most powerful tool for healing.
---
Learn more by taking Dr. Kelly Brogan's E-Course Vital Mind Reset.
GreenMedInfo LLC. . This work is reproduced and distributed with the permission of GreenMedInfo LLC.  Where it first originally appeared. Want to learn more from GreenMedInfo? Sign up for the newsletter here http://www.greenmedinfo.com/greenmed/newsletter."
---
Dr. Brogan is boarded in Psychiatry/Psychosomatic Medicine/Reproductive Psychiatry and Integrative Holistic Medicine, and practices Functional Medicine, a root-cause approach to illness as a manifestation of multiple-interrelated systems. After studying Cognitive Neuroscience at M.I.T., and receiving her M.D. from Cornell University, she completed her residency and fellowship at Bellevue/NYU. She is one of the nation's only physicians with perinatal psychiatric training who takes a holistic evidence-based approach in the care of patients with a focus on environmental medicine and nutrition. She is also a mom of two, and an active supporter of women's birth experience. She is the Medical Director for Fearless Parent, and an advisory board member for GreenMedInfo.com. Visit her website.
Elva Thompson, Contributor
Waking Times
One of the most valuable understandings I have been taught in this life… is that nothing is constant. Everything is in motion from the tiniest atom to the tallest mountain top – all physical matter vibrates with the on-off switch of creation and destruction – the in and out called life.
Just imagine what it would be like if we could view the planet from an energetic perspective, and see the trillions of pulsing pixilations – the vibrational throbbing energy of all living things in the dance of life and death – and the flashes of human thoughts as they to and fro…. in the unseen world that creates our physical reality.
Tick-Tock Goes the Life and Death Clock
The tick-tock of life and death is a fundamental on every level of life in this dimension… nothing physical lives for ever…. only the primal force that holds everything together is infinite, eternal and cannot be destroyed. The Cosmic on and off switch of Duality is in constant swing between the polarities of happy and sad. Everything can be good in our lives and then suddenly, we are unexpectedly confronted with tragedy and loss. In an instant everything changes…there is no going back. Our lives are turned upside down on every level, and we are faced with emotional trauma: denial, shock, disbelief, rage, loneliness and sorrow.
Many people don't recover from life's blows and get stuck in the pit of depression and despair. The why's – the questions are forever with us. And, what do we have for solace at such times ? – that the god of whatever knows what is best for us – only the good are called – and god has his reasons…. Is this the best human beings can do in the face of disaster? What if tragedy has nothing to do with a fantasy figure called god… and god's judgement is total crap? A narrative made up to control us and keep us in the shadow haunted world of ignorance and brutality.
What If?
What if… what happens to us in life is the result of our own thinking? What if, unwittingly we resonate our faulty programming, inherited prejudice and hate into the cosmic looking-glass along with resentment, envy, jealousy and just downright no-goodness… all electro-magnetic time bombs that come back to haunt us in this life and maybe also in the next – the matrix isn't in a hurry.
Maybe it's time to monitor our own thinking…..and ask the question – who is talking?
Thoughts are Seeds and Your Mind is the Garden
Our thoughts are alive – they are energetic charges – nurturing or poisonous it doesn't matter to the matrix. The seeds of whatever intent get planted in our electro-magnetic mind garden – the unseen part of our reality… and they bear fruit according to their resonance. Many wise people have stated through the ages that what you sow – you reap. This is the Cosmic Law of Return – of Causation and Effect… what you put out physically, mentally and spiritually comes right back through the mirror. Bad luck is a thought-form of our own creation – there is no such thing as chance – and lady luck favours anyone with a strong focus and intent.
'Chance is but a name for Law not recognised'
Most of us are so heavily conditioned that we don't realise that our thoughts create our reality, so we just carry on with the same behaviour – with the same thought patterns that brought failure, loss, drama and conflict into our lives. And when life hits us in the face again and again, we blame circumstance or other people for our misfortunes but we never look at self… do we?
Instead we pile up energetic debt.
Electro-Magnetic Debt
Energetic debt is just as real as physical debt, and with the engineered divisions in society almost everyone on the planet will die with a negative balance sheet – the pangs of unresolved guilt and conscience that have not been put to rest.  The electro-magnetic "unfinished business bureau" follows us in death… and the debt becomes due in our next incarnation.
The electronic debt system between souls keeps repeating until we stop creating a negative charge on the balance sheet… forgive and turn the other cheek… which in this sacrificial dimension is almost impossible. This is the meaning of the phrase: chained to the wheel of rebirth – round and round goes the human merry go round – and in every round we are manipulated – coerced into breaking the Laws of Life and we pay for it with misery… and the chaining of our souls to the next round….
The concept of the Law of Return or Karma is beautifully summed up in the poem called 'The Cup' by Swami Vivekanander:
"This is the cup, the cup assigned to you from the beginning. I know my child, how much of this dark drink is your own brew – Of fault and passion ages long ago – In the deep years of yesterday, I know.

This is your road, a painful road and drear. I made the stones that never give you rest; I set your friend in pleasant ways and clear And he, like you, shall come unto my breast, But you my child, must travel here.

This is your task, it has no joy or grace, But it cannot be wrought by any other hand. I bid you close your eyes and see My face." ~Swami Vivekanander, The Cup
"Every Cause has its effect; every Effect has its Causes; everything happens according to Law; Chance is but a name for Law not recognised; there are many planes of causation, but nothing escapes the Law." ~The Kybalion
The Lost Science of Metaphysics
At one time the Seven Spiritual Laws that govern this third dimensional construct were common knowledge – but with the destruction of our tribal oral history and sonic language – the banning of our language and ceremonial way of life – we lost the sacred information of the Ages – lost the original instructions given to us by Source Creator. Sadly, in this fast age of everything there are few shamans left to teach us about elemental realities, other states of being… and the ability to see future and past events.
The knowledge of the hidden worlds has been stolen from us – hoarded in mystery schools and the covens of the elite. Carefully crafted Religions have usurped our spiritual reality…. and replaced it with a lie that men will surely die for. But, Metaphysics – the first Science of Causation and Effect is nowhere to be found in the status quo curriculum and, as a result we have been blindsided to our spiritual connection with the All.
Tesla said that if we want to discover the secrets of life we have to think in terms of energy, frequency and vibration.
To see ourselves as wave forms vibrating in a sea of electro-magnetic energy and connected to the wave forms of the One Life is very hard for most of us to do…. because in our 'civilised' state, the energetic side of our nature is alien to us…we know very little about it….and we fear it because it is unknown.
But the shaman knew that all life was connected in the five moving powers. He knew the directions, geometrics, sounds, colours and perfumes of the spiritual worlds of earth, water, fire and air. He was free to travel beyond this world of limitation… and because he was part of the All could shape shift into any form he/she desired… but the disconnected consciousness of the hive mind make fun of things they cannot understand and call it fakery and superstition.
Unplugged
We are as a species unplugged from our Source Field – our pineal gland and crown chakras are de-activated – out atlas bone C1 is subluxated. Slowly but surely we are being genetically modified through nano particulates, gmo's and god knows what else into a spiritually dead borg… a mechanised brute.
Whatever is in charge of this plane is trying to take us somewhere… and I don't want to go… so… it's time to become the viewer instead of the viewed… and happen to things instead of things happening to us.
It's time to confront the shadow side of our lives… dust away outworn thought forms of the past – try to put right wrongs and mend bridges while in life… for no one can promise tomorrow.
"Man can only read the future through the causes that bring the effects.
Seek ye within the causation and surely ye shall find the effects." ~ Thoth the Atlantean
About the Author
Elva Thompson was born in England in 1947 and moved to Rosebud Lakota reservation in 1987. She is the author of the Heartstar Series; Book One: The Key made of Air, and Book Two: The Gates to Pandemonia. Her other interests include organic gardening, ancient phonetic languages, sonic sound and their application in the healing arts. She is also a medical intuitive and teaches sonic re-patterning using sound, colour, and essential oils. Elva Thompson is on Amazon Author Central @ amazon.com/author/heartstar
WARNING! Five Traits That Could Get You Abducted By Aliens!
Are you worried about being abducted by aliens? I suspect it will cross the mind of some of you reading this post that alien abduction is a possibility.
After all, many people worldwide have claimed to have been abducted by aliens, been taken against their will to an alien spacecraft or enclosed place, questioned or physically examined, and they remember these experiences either consciously or through methods such as hypnosis.
Indeed, many of those people who claim to be alien abductees are seemingly sincere, psychologically healthy, nonpsychotic people—so are their experiences real and their claims to have been abducted true?
Professor Rich McNally and his colleagues at Harvard University have spent over 10 years researching the psychology of alien abductees, and in particular why it is that some people embrace the identity of "alien abductee."
His research has isolated a number of traits possessed by 'alien abductees' each of which he argues contributes to the experiences they recall when 'being abducted' and to the desire to cling on to their belief that aliens were responsible for their abduction experiences. Let's look at each of these five traits in turn.
1. Regularly experiencing sleep paralysis and hallucinations when awakening: Many people who have reported alien abduction suffer episodes of early morning sleep paralysis. On awakening from this paralysis, their terror gives rise to hallucinations of flashing lights and buzzing sounds. Some experience feelings of 'floating' around the room or seeing figures in the room. While many people interpret these post-sleep paralysis experiences as dreaming, some people interpret these experiences as seeing figures, ghosts, or aliens.
2. Tendency to Recall False Memories: In an elegant set of experimental studies, McNally and colleagues found that individuals who claimed to have been abducted by aliens were prone to what is known as "false memory syndrome." That is, alien abductees regularly claimed to recall words, items, sentences, etc. in memory tests that they had never actually seen before. If this "false memory" effect can be generalized to autobiographical memories, then individuals who claim to have been abducted by aliens would be twice as likely to "falsely remember" things that had never happened to them than would non-abductees.
3. High levels of "Absorption": Alien abductees also score significantly higher than most people on the mental characteristic known as 'absorption.' This is a trait related to fantasy proneness, vivid imagery, and susceptibility to hypnosis and suggestion. Because of this it is probably not surprising that many alien abductees recall their experiences under hypnosis, where memories of abduction can be induced through suggestibility—especially if the person leading the hypnosis session asks particularly leading questions about abduction.
4. New Age beliefs: Being whisked up into space ships by tractor beams or light sources is not something that happens every day—nor is it something that is easily explainable within our existing knowledge of physics. Similarly, being subjected to imaginative medical procedures requires a tendency to accept unusual and non-mainstream ideas. This is also a trait possessed by 'alien abductees.' They score highly on measures of magical ideation and endorse New Age ideas that encompass beliefs about alternative medicines and healing, astrology, and fortune telling. Such beliefs would certainly allow the individual to accept things happening to them that would be dismissed by existing scientific knowledge.article continues after advertisement
5. A familiarity with the cultural narrative of alien abduction: As a cultural phenomenon, alien abduction has entered folklore and the images and descriptions of aliens and their spacecraft have become familiar to many people. Alien abductees tend to be very familiar with this cultural narrative which is one possible reason why their descriptions of aliens and their spaceships are so similar—being fuelled as they are by sci-fi films and numerous books about aliens and alien abduction.
As Professor McNally points out in a very readable review of his studies on alien abduction, it is still unclear whether all these characteristics are necessary ingredients in the recipe for 'alien abduction' or whether some are more necessary than others.
Other researchers have also identified further traits that appear to be characteristic of 'alien abductees', such as paranoid thinking and weak sexual identity.
There is still much more research to do to fully understand the motivations and thinking patterns of individuals who claim to have been abducted by aliens, but as McNally shrewdly points out, these people are not anxious nor depressed, they are not psychotic and do not appear to have any obvious mental health problems. 'Alien abduction' experiences often deepen spiritual awareness and give shape to the identities of abductees and provide a basis for their beliefs about the world and the universe.
Whether the experiences of abduction were real or not, the experiences and interpretations adopted by 'alien abductees' are often psychologically helpful and can be spiritually comforting.
Finally, a note of caution. All of these studies of 'alien abductees' were carried out after they had their abduction 'experiences', so it's difficult to know whether these five traits are consequences of the experience or were—as McNally suggests—factors that led individuals to interpret rather earthly experiences (such as sleep paralysis and hallucinations) as evidence of abduction.
And then— perhaps fantastically—can we genuinely rule out the possibility that such traits are implanted in their victims by aliens in invasive medical procedures carried out on alien spaceships!
My skeptical, scientific mind says probably not—but who knows?!
Source www.psychologytoday.com
11 Signs Your Personality Is So Intense That It's Intimidating To Others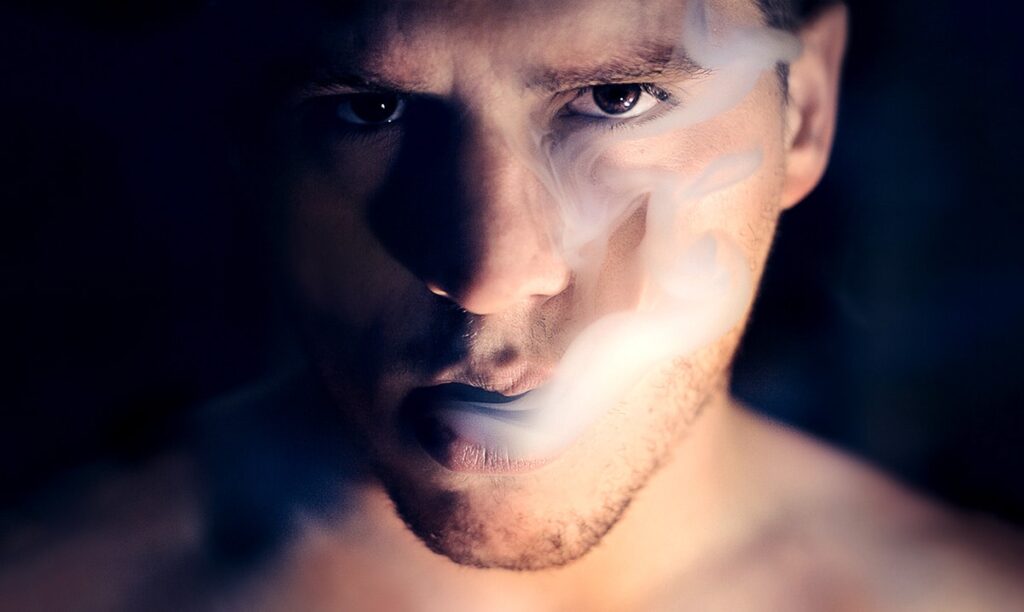 There are many different situations we may find ourselves alone in life ranging from the energy we carry, the personality traits we possess and the atmosphere that we create in life. For those who possess a deeper personality, you may actually be scaring people off just by being yourself!
This isn't designed to tell you to change or alter yourself in some way. If you possess a deep personality, know that you are a diamond in the rough – the honest, reliable, forward-thinking type of person that makes this world a better place. However, not everyone is going to understand how your mind works. There are many people out there who are willing to settle for far less, and your intensity threatens the simplicity of the world that they have created.
If you feel as though you are struggling to connect with others, this could be a sign that your personality is so intense that others simply don't know how to approach you. This is a reflection on them, not a reflection on you. Keep doing your thing!
Here Are 11 Signs That Your Deep Personality Is So Intense That It's Intimidating Others:
#1 – You are honest to a fault.
When it comes down to it, you value honesty above all else. In fact, you will have an uncomfortable conversation, if necessary, to ensure that you can get straight to the point and put the truth out there. After all, if you don't have the truth, what do you have? Just remember that not everyone is prepared to hear the truth.
#2 – You are a problem solver, not one to wallow.
If you're in a difficult situation, you're not the kind of person who is going to sit around wallowing in the struggle you've been handed. Instead, you will instantly get to work trying to find a solution to the problem, working on getting yourself out of there and on to better things.
#3 – You aren't afraid of intimacy.
It's surprising how many people in today's society claim to understand the importance of intimacy and then shy away from it completely when the opportunity presents itself. You, however, understand that intimacy comes on many levels, and each is necessary in its own way in your relationships including not only romantic relationships but also friendships and family connections. This includes actions as simple as a hug or a pat on the back.
#4 – You are incredibly intense in all that you do.
You intend on living life to the fullest, experiencing everything available. This causes you to lead your life with a level of intensity that most will fail to understand. The few who understand you will share your passion for finding enjoyment in every moment, those are the people you need to surround yourself with.
#5 – You ask A LOT of questions.
While this may come across to others like you are interrogating them, the truth is that you want to get to know them on a deeper and more meaningful level. You aren't asking for manipulative reasons or to find out information you can use to your benefit later, you genuinely want to understand others better and asking questions is the best way to learn more.
#6 – You refuse to waste your time waiting around for others.
Sure, you understand the importance of friendship and companionship but when it comes down to it, you have places to go and things to accomplish. If someone is going to waste your time or leave you waiting around waiting for them to recognize what you have to offer, you have better things to do. You'll simply walk away and devote that time and energy into those who are ready.
#7 – You are like a human lie detector, able to see through the BS.
When someone is being insincere or dishonest, it's like a red light goes off in your mind warning you that they are screwing around. As someone who values honest, as we previously discussed, there's nothing you see as a bigger deal breaker than someone who tells lies. You have no interest in sticking around for those that don't respect you enough to be transparent with you.
#8 – You are incredibly open-minded.
Too many people have masked closed-mindedness today with the illusion that they are merely staying true to their morals and beliefs rather than admitting they simply haven't tried to understand. Instead, you are open to trying to understand new ideas, concepts and ways of living. You may not agree, but you're always willing to learn more.
#9 – You always have a clear picture of what you want.
Every situation you enter into, you do so with the end already in mind and you refuse to settle for anything less. Your goals are always a top priority which can lead you to say or do things in your quest to achieve success that will make others feel uncomfortable. Just be careful not to be too goal focused or you can lose sight of the beauty in the little moments in between.
#10 – You are a creature of habit.
Schedules and consistency are your friends, creating a solid and predictable foundation upon which you can build your life. You like to know what to expect and how you should prepare for it, and you have no interest in surprises.
#11 – You have no interest in shallow relationships.
You're not the kind of person who is going to enjoy a one-night stand or a casual fling. If you get into a relationship, you're all in. You want to connect with someone on a deep level, establishing a meaningful relationship, and anything less is a waste of time in your opinion.