It's Almost Halloween! Here's What Black Cats Actually Symbolize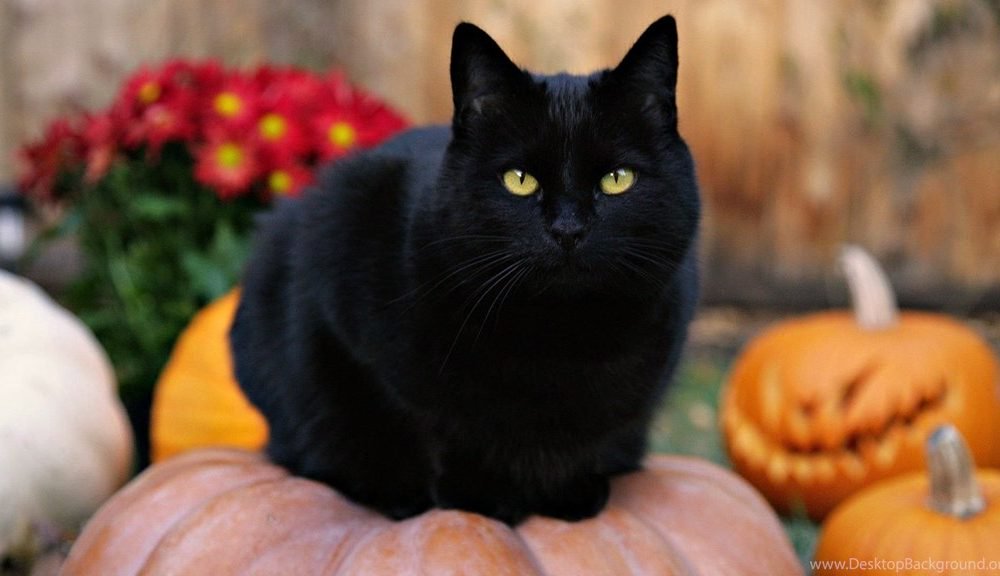 The Facts:Black cats, for most people have been associated with bad luck. The truth is, black cats can symbolize many things, and have throughout history.
Reflect On:Have you been seeing black cats? Do they have any particular symbolism for you? It is often said, what you truly find meaning in, is where the significance lies.

Cats have had a special bond with humans and have been domesticated since ancient Egyptian times. In fact, they were even regarded as gods in these times and treated with the utmost care and respect. It seems that for those of us who really know cats, we understand that there is something special about these animals, so much so that we too are willing to feed them, scoop up their poop, and let them destroy our furniture… seems like perhaps not much has changed since ancient Egypt after all.

Throughout history, many people have been superstitious about black cats in particular, and will avoid them whenever they see them. If you are thinking this is just a silly superstition and people don't actually believe that black cats are bad luck, then you should know that they are the least likely to be adopted from an animal shelter. There are stories that they are sometimes tormented, captured and even killed on halloween night.

So, where does this superstition come from? Should we be wary of black cats? If so maybe I'm screwed because I have been the proud owner of my handsome black kitty I call Salem, (I know, how original, right?) for the past 5 years. This also brings up the point of how black cats and witches seem to go hand in hand. So, why is this and what do we need to know about these furry black creatures?

First, Some History

Throughout history black cats have generally been associated with occultism. According to Hebrew and Babylonian folklore, cats are compared to serpents, coiled on the hearth. In ancient Egypt, the act of killing a cat was punishable by death, and when a cat would die it would be mummified followed by the family entering into a period of mourning. Roman cultures considered the cat to be sacred and brought this animal into Europe. The vast majority of countries in Europe consider a black cat crossing one's path to be bad luck and the church has long since associated black cats with witchcraft.

These animals were also believed to be shapeshifters and that witches were able to transform into them with their spells and do evil things without being noticed. Many people believed that the devil himself would take the form of a black cat and sadly on holy days like Easter, in the Middle Ages, black cats were often hunted down and burned.

Luckily, in some cultures the perception of the black cat began to change and it went from being seen as bad luck to good luck in countries like Scotland who still regard a strange black cat on your porch as a sign of prosperity to come. In England, fishermen's wives would keep black cats in their homes while their husbands were away in the belief that these animals would prevent danger from occurring to their husbands while they were off at sea.

Some More Updated Theories

There is no doubt that superstitions regarding black cats are some of the most widely known and popular. One has to wonder what witches really saw in black cats and why they had a relationship with them in the first place, because by now many people realize that witches were not evil, but just more connected to the power of the universe that lies within us all. The powers that be did not want this information getting out, hence the massive crusade against witches and pretty much any intuitive woman during the middle ages. So why did the witches really keep black cats?

According to a website called Witches Lore, a black cat is a good companion to have around because it will double the power of any spell, black cats are witches themselves and are more connected to the mysterious powers of the universe. You can learn everything about magic just from talking to your cat.

Black aside, the cat represents the following attributes, according to spiritanimal.com

Patience, waiting for the right moment to react
Independance, yet enjoying social connections
Spirit of adventure, courage
Deep, relaxed connection with self
Healing from the inside out
Curiosity, exploration of the unknown or the unconscious

"Another way to see the meaning of the cat as a spirit animal or totem is to pay attention to its ability to see in the dark and be at ease when most other animals and humans are not. If the cat shows up in your life as a spirit guide or you have this animal as totem, you may be inclined to start exploring areas in your life or aspects or yourself that you do not know well yet.

When we observe cats, we see that they are characterized by the flexibility and agility. No matter the circumstances, it will always manage to fall back on its feet. By affinity with the cat totem, you may be encouraged to develop your flexibility at many different levels, whether it is in your physical body, mind, emotions, or spirit.

The cat totem is a source of inspiration to renew your perspective and have the courage to act or integrate it into your life. If the cat spirit animal shows up in your life, it may be time to explore new ways to look at things."

Here's another interesting point made by the Archives of American Art,

"It's not all bad for the black cat though. Black cats aboard ships at sea are a longstanding tradition associated with good luck. From pirate ships to naval vessels, cats have been welcomed on board because they keep the rodents away from the ship's food supply and provide companionship for an isolated crew. Unlike in the United States, where they typically have negative connotations, other nations—like the United Kingdom and Japan—believe that black cats can bring prosperity, bless a marriage, ensure good harvests, and even help bring success to a theater production." 

Do Cats Show Up In Your Dreams?

Of course some people perceive the presence of cats in their dreams as bad omens, others believe that the cat represents your feminine essence and sensuality. These dreams may be a reminder to let your inner mischievous and mysterious nature shine through. If a black cat shows up, this is a message to pay attention to what your intuition is telling you. The Ancient Egyptians believed that cats could travel between dimensions, so it would not be that strange to see a black cat in your dream with a message for you.

It seems as if there has been an heir of mystery and wonder around black cats since their relationships with humans began. I believe they are just as special as any other cat and my boy, Salem, just happens to be the friendliest cat I've ever met, he crosses my path on a regular basis and as far as I know, I'm doing just fine! Perhaps these superstitions are what you make them.
A photographer took a picture of an old house, but did not know that a woman lived there. No wonder – you can only see it in the photo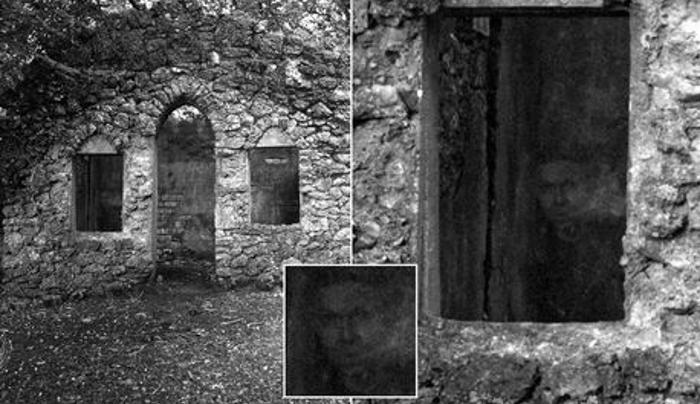 A Scottish resident took a photo of an abandoned building, and then could not believe his eyes when he looked at the finished photograph. From there the woman's face was looking at him, but the man is sure: there was no one in the ruins of the house. Finding an explanation for what he saw was not easy.
A photographer from Scotland, who wished to remain anonymous, decided to arrange an unusual photo session, Unilad writes.
His choice fell on several abandoned buildings that are located in one of the parks in the North Ayrshire region. After taking a couple of pictures, he went to the studio to print them, and then looked at the finished result.
Mysticism often happens in abandoned buildings , and the case with a man was no exception. In one photo, the Scotsman saw the ghostly silhouette of a woman looking at him from a window. However, the man assures that there was no one in the building, and he was alone in the ruins.
During the shooting, I did not feel anything unusual or anything otherworldly.
Despite the fact that the woman's face looks intimidating, he is glad that he managed to capture it. Moreover, the hero of the story shared the frame with all friends who adore mysticism and riddles.
I'm happy that I was able to capture something that looks like a ghost. I am even proud to be able to show photos to people who love riddles.
Many people, according to the photographer, are inclined to believe that this is a ghost, who love to talk to children so much, although the author of the picture himself is in no hurry to draw conclusions. He even looked at the frame under a microscope, but never came to the truth.
You can, of course, speculate, but the human brain makes us see familiar traits everywhere, especially if we look at them long enough.
Moreover, the photographer, according to him, does not really believe in ghosts and other mystical phenomena.
I don't like the term paranormal. As for ghosts, I don't know if they exist. I don't even know how to define them. What is it? Energy?
Camera recorded an extraneous movement in Massachusetts. And this sight is not for the faint-hearted
A Redditt user with the nickname grandslammer0891 from Mansfield, Massachusetts, posted a video from security cameras at a friend's house, which scared him and left users in disbelief.
The author of the video explained that his friend left home by the end of August, leaving four huskies in the care of a friend. He usually visited them during the daytime.
One day the owner of the apartment received a notification in the middle of the night that the camera recorded some kind of extraneous movement. At that time there were only dogs in the house.
The video captured the kitchen and part of the living room. A dog is lying on the sofa in the right corner, and you can trace the turns of the head by its ears. When her ears turn to the left, then in the dark you can see the transparent figure of a moving person.
The video puzzled users and caused a mixed reaction from them. Some could not find an explanation for what they saw and panicked slightly. The dog's head turns towards the ghost, which suggests that it also noticed the apparition.
"What is it, I saw it … with my own eyes. Does anyone else see this? Because it seems to me that I definitely saw something wrong. No no".
Others decided that a man had walked past the window on the right, and his shadow flashed on the left in the headlights. Some users even believe that a live person got into the frame.
"I hope your buddy has a gun. There was a real intruder. "
Some readers agreed that the ghost video is quite plausible, since Massachusetts is full of ghosts.
Paranormal researcher warns that Ouija boards can summon dangerous demons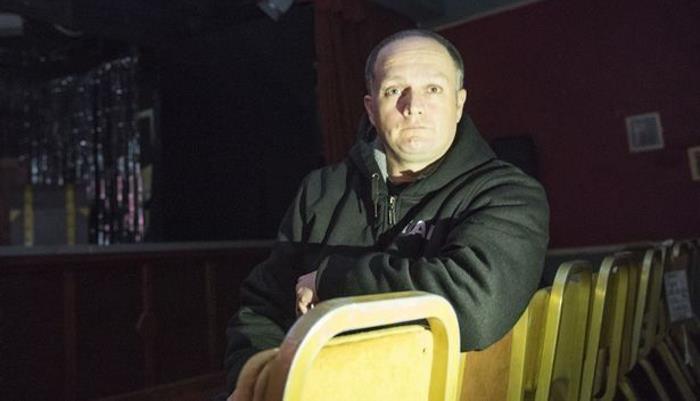 Paranormal researcher Paul Marsters criticized British retailer Poundland for selling Ouija boards as part of Halloween decor. He warned that only professional mediums should use the boards, and ordinary people can summon deadly demons. 
Paul, who is a member of True Paranormal Events UK, was stunned when he saw a £ 1 ($ 1.29) Ouija board in a local budget store.
 "Ouija boards are definitely not toys and should not be available to children to buy in stores on Halloween, let alone adults who are not trained in how to use them. It doesn't matter if they are plastic or wooden ", – quotes the words of the ghost hunter Hull Live. 
Paul Marsters explained that people can accidentally summon dangerous spirits that will torment their victim in the future and may even lead to suicide. 
"On Halloween night, the veil on the spirit world is very thin, and people only buy these boards for Ouija sessions on Halloween, so I'm afraid to imagine what will happen when these boards are in the wrong hands," the expert said. 
Poundland noted that Ouija boards can only be purchased by persons over 18 years of age. This item sold out quickly before Halloween due to its popularity.