It Only Costs Google $20 Million A Year To Control The U.S. Government
(Zero Hedge) Google has fired six of its largest lobbying firms in an attempt to overhaul its global government affairs and policy operations amid greater government scrutiny of its business, according to the Wall Street Journal.
Over the last few months, the company has changed its roster of lobbying firms, as well as its Washington policy team, and lost two senior officials who helped build its "influence operation" into one of the largest in the nation's capital. The company had been paying about $20 million annually for lobbying, and the firms that Google has now let go made up about half of that cost.
The shake up is part of a "continuing modernization" of Google's influence operation and it comes at a time when government scrutiny has never been more of a factor. The Justice Department is reportedly getting ready to conduct an antitrust investigation into the company and Congress and state attorneys general are also reviewing its practices. Some politicians are even calling for the company to be broken up.
And so Google is taking the paltry $20 million per year that it has been using to control the government and trying to reallocate it. Among those who are no longer working for the company are "Charlie Black, a longtime Republican strategist, and firms that have relationships with senior Republicans and Democrats on Capitol Hill, including Off Hill Strategies LLC, which has ties to fiscally conservative Republicans."
People familiar with the restructuring say that it helps reflect the company's global reach and will help it deal with regulators and lawmakers across regions and markets. The moves are also seen as a shake up by Google's new head of policy and government relations, Karan Bhatia.
Bhatia was brought in last summer to serve as Google's VP of Policy and Government Relations and, since then, he's been reassessing the company's lobbying needs. Susan Molinari, a former Republican congresswoman, stepped down as Google's head of Washington operations last year and the company has yet to name a successor.
Another executive leaving Google during the shake up is Adam Kovacevich, who ran the firm's public-policy division. He led the company's campaign to head off a 2012 FTC investigation into anti-competitive tactics and also helped launch several advocacy groups to help promote public policy matters that benefited the company.
In 2006, Google was spending about $800,000 on lobbying and had four firms on retainer. By 2018, the company had 100 lobbyists across 30 firms and spent $21.7 million to lobby Washington. This sum made it the largest spender on lobbying among US corporations, despite the relatively small dollar amount for the massive tech giant.
The company also spends millions on donations to think tanks, political entities, universities and other third-party groups that generate data and host conferences that help Google shape the debate into its business practices.
Meanwhile, Google employees helped the company become one of the largest sources of donations to the Democratic Party and candidates like Hillary Clinton and Barack Obama. In the 2018 elections, Google's employee funded PAC donated $1.9 million to political candidates in both parties. Employees of the company donated a total of $1.6 million to Clinton's 2016 campaign and after Obama took office in 2012, Google and its lobbying team "scored a string of victories" in Washington, like fending off the FTC from an anti-trust case.
Google also won favorable net neutrality rulings from the FCC and secured favorable legislation on self driving vehicles.
But over the last few years the company has continued to hit headwinds from both sides of the aisle while its public image has taken a beating over privacy concerns and critics claiming that it fails to police content.
The new lobbying structure has regional leaders in the US, Canada, Asia, the Pacific, Europe and countries that the company views as emerging markets. It also includes teams that will continue to lobby governments in areas like privacy and handling controversial content.
The preceding information is a news update. In general, staying informed as to events taking place is essential as an individual because it helps you navigate the world, and socially because you can gain and maintain rapport with your fellows. This rapport can be used to share information that can help others and improve the conditions of humanity in general. However, one must learn how to exercise discernment and proper critical thinking so they can make effective use of information gained.
GoFundMe Is Profiting off Medical Scams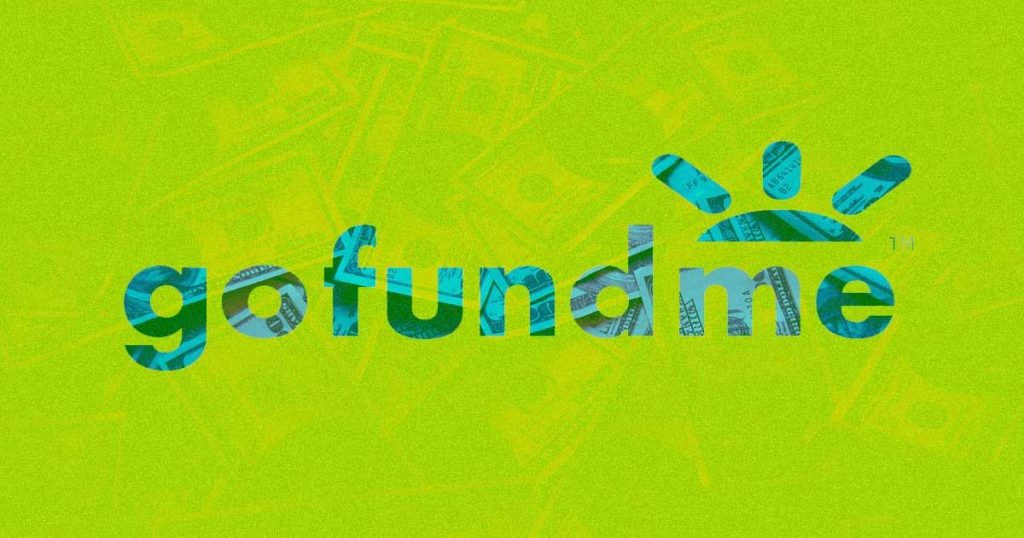 On GoFundMe, it's not hard to find people raising money for unproven, illegal, or otherwise questionable medical treatments — and bioethicists want the company to finally do something about it.
In recent years, according to The Verge, GoFundMe campaigns have raised millions of dollars for unregulated stem cell treatments, unproven cancer cures, and medical scams. On Sunday, bioethics researchers from Simon Fraser University published a paper in the journal The Hastings Center Report that calls on the company to act as a gatekeeper, preventing medical misinformation from taking hold.
"They know this is happening. It can't happen without their involvement," paper co-author Jeremy Snyder told The Verge. "I think they should be ashamed of themselves for taking part in it."
In response, GoFundMe told The Verge that it's "reaching out to experts and medical regulatory authorities" to beef up its position on stem cell treatments, but that it's otherwise up to the individual donor to decide whether or not they should contribute to a given campaign.
Credit where it's due: GoFundMe has already banned antivaxxer campaigns and treatments from a dubious cancer clinic.
But LGBTQ conversion therapy, an abusive practice that really shouldn't have the word "therapy" in its name, as well as untested neurological procedures, remain on the platform.
"I just don't see that GoFundMe can continue to stick their head in the sand and pretend this isn't a problem on this platform," Snyder told The Verge.
Covering Up The Causes of Breast Cancer Since 1985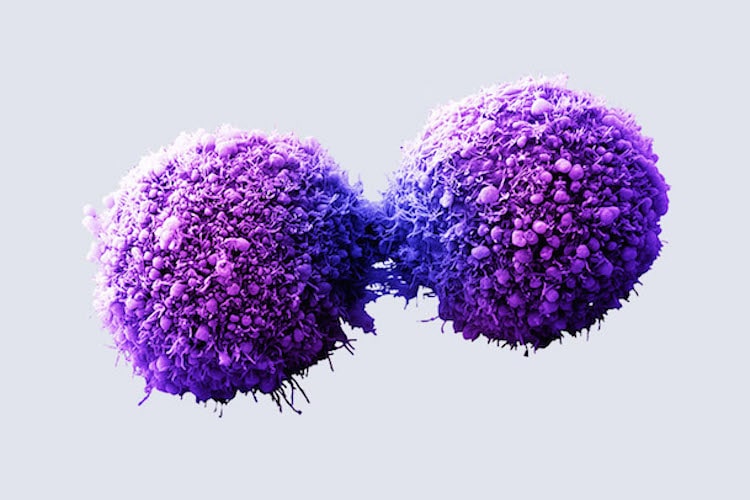 Sayer Ji, GreenMedinfo
Waking Times
Why is it, do you think, that during Breast Cancer Awareness Month (BCAM) you never hear the word "carcinogen" mentioned, but are barraged a million times over by the word "cure"?
Truth be told, BCAM should be renamed Breast Cancer Un-Awareness Month, as it has very little to nothing to do with generating awareness about the true causes and solutions for the breast cancer epidemic and everything to do with making the public focus on a presumably not-yet-existent "cure" to be produced through the pharmaceutical pipeline somewhere off in the future only after enough money is raised.
Instead of identifying and addressing the known causes of cancer, like the many mammary carcinogens now identified in body care products, GMO and processed foods, and our polluted environment, the mission of BCAM is to make people think that the best way to prevent breast cancer is to "detect it early."
Experts Horrified by Leaked CRISPR Baby Study
Chinese scientist He Jiankui's creation of the world's first gene-edited human babies was undoubtedly one of the most impactful science stories of 2018.
But for as much attention as the experiment received, the paper detailing it was never actually published — until now.
On Tuesday, MIT Technology Review published excerpts from a copy of He's manuscript, titled "Birth of Twins After Genome Editing for HIV Resistance," which it obtained from a source earlier in 2019.
The outlet also shared the manuscript with a legal scholar, a doctor specializing in in vitro fertilization, an embryologist, and a gene-editing specialist — and the experts' reactions to He's CRISPR baby study confirm that it was an absolute ethical nightmare.
The MIT Tech Review story highlights 13 problems the experts found with the paper, not least of which is the fact that the researchers behind it never managed to actually prove their claims that the experiment was "successful."
Additionally, the experts note that He and his co-authors seem to have made deliberate attempts to conceal some key information, such as by not naming the doctors involved in the experiment.
In other instances, He's team appears to have outright lied, for example by noting in the manuscript that the twins were born in November 2018 when people familiar with the experiment have said the birth occurred in October.
The experts told MIT Tech Review that reading the manuscript not only left them concerned that the parents involved in the CRISPR baby study only participated to gain access to in vitro fertilization — and not to prevent their offspring from inheriting the father's HIV — but also that the doctors involved in the experiment might not have even known what was happening.
"Approaching this document, I was hoping to see a reflective and mindful approach to gene editing in human embryos," Rita Vassena, scientific director of assisted reproduction company Eugin Group, told MIT Tech Review.
"Unfortunately, it reads more like an experiment in search of a purpose," she continued, "an attempt to find a defensible reason to use CRISPR/Cas9 technology in human embryos at all costs, rather than a conscientious, carefully thought through, stepwise approach to editing the human genome for generations to come."