Is There Wine on Mars? The Answer May Soon Be "Yes"
"Georgians were the first winemakers on Earth and now we hope to pioneer viticulture on the planet next door."
It's often said that real progress in a new technology isn't made until someone starts using it for sex or getting high. That seems to be the case in the quest to be ready to grow plants on Mars as soon as humans first step onto the red soil. Yes, I know, some of you believe humans are already there – but do they have booze? A group of researchers in the country of Georgia, which prides itself on being the birthplace of wine-making, is planting the seeds to become the first to grow grapes and make wine on another planet. And yes, they're planning for more than just reds.
"In the distant future, Martian colonists will be able to grow plants directly in Martian soil."
The IX Millennium project (named for the 8,000 years Georgia has been making wine) was founded in January 2019 by Nikoloz Doborjginidze to lead the way to wine on Mars. The Independent reports this week that in just three short months, astrobiologist Marika Tarasashvili, has developed a composting bacteria that will turn Martian dirt into fertile Earth-like soil. Working in a lab in Tbilisi, she's using bacteria collected from "extreme ecosystems" (no, not gas station restrooms, but that's a good backup plan) like hot sulphurous springs and breeding it to ingest Mars and excrete earth.
"But first we need to create a model of completely controlled sustainable Martian greenhouses."
Tusia Garibashvili is the founder of Space Farms company, which is now building a vertical farming laboratory with tightly controlled temperature, atmosphere and radiation conditions that will simulate the Martian environment … on the inside. On the outside will be a luxury hotel in Tbilisi that will house the laboratory — who says scientists have to live like lab rats?
Meanwhile, a second part of IX Millennium is working at the Business and Technology University testing various Georgian grape varieties in a simulated Martian environment. So far they've determined that pale-skinned Rkatsiteli grapes — an ancient and versatile white wine variety that dates back to 3000 BCE – grows best under harsh Mars-like ultra-violet rays.
Is the faux Rkatsiteli wine any good? The researchers at IX Millennium aren't ready to answer that and are planning to test many more barrels of Martian whites and reds until the first Mars mission is ready … so they have plenty of time. Of course, they also have a noble cause to use as a front for all of that wine-tasting, according to Business and Technology University Dean Nino Enukidze.
"Martian dreams aside, our experiments are providing information that is vital as humanity confronts a multitude of environmental challenges. We will be able to identify and breed food crops resistant to the problems caused by global climate change."
That's right … the solution to climate change could come from drinking Martian wine made from Georgian grapes.
As Matt Damon might say, it beats growing potatoes
Source: Mysterious Universe
Humans on Mars could become a new species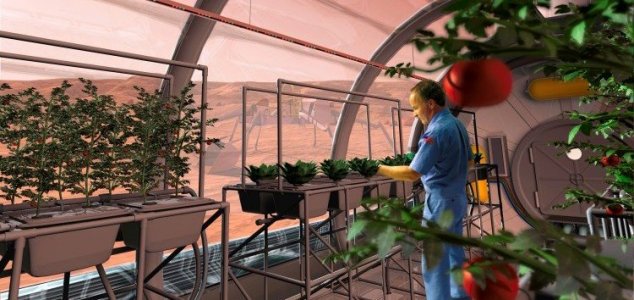 Image Credit: NASA
Babies born on Mars may be quite unlike those born on Earth. 
An evolutionary biologist has outlined what is likely to happen when people start living full-time on Mars.
Imagine for a moment that mankind has not only achieved a successful manned landing on the Red Planet, but has also constructed a permanent, self-sufficient colony populated by hundreds of people.
In a recent interview with Inverse, Prof Scott Solomon of Rice University, Texas talked about some of the changes and adaptations that humans living in such a colony may start to undergo.
"Evolution is faster or slower depending on how much of an advantage there is to having a certain mutation," he said. "If a mutation pops up for people living on Mars, and it gives them a 50-percent survival advantage, that's a huge advantage, right? And that means that those individuals are going to be passing those genes on at a much higher rate than they otherwise would have."
Martians could, for instance, develop stronger and denser bones to compensate for the lower gravity. They could also end up with a different skin tone to help protect against harmful radiation.
Living in cramped habitation modules could mean that nearsightedness becomes a more common trait, as could the ability to make more efficient use of the available oxygen.
Cut off from the bacteria and viruses found on Earth, the people of Mars may also end up with a weaker immune system that could make intimate encounters with visitors from Earth very risky.
Eventually, given enough time, Mars colonists may even become a whole new species.
Source: Tech Times
NASA celebrates 50th anniversary of Apollo 10
Image Credit: NASA
Apollo 10 was a complete success.
50 years ago, the Apollo 10 crew flew within 9 miles of the Moon's surface a mere two months before Apollo 11.
While it was Neil Armstrong and Buzz Aldrin who ultimately took the first tentative steps on to the surface of our lunar neighbor, the crew of Apollo 10 had previously come tantalizingly close.
On May 18th 1969, Eugene Cernan, John Young and Thomas Stafford blasted off from the John F. Kennedy Space Center in Florida on what was essentially a 'dress rehearsal' for a lunar landing.
Their trip to the Moon was the same as Apollo 11's in almost every way aside from the fact that, instead of landing, the Apollo Lunar Module only flew to within around 9 miles of the Moon's surface before returning to the command and service module.
Cernan jokingly claimed that NASA had even taken the precaution of under-fuelling the Lunar Module just in case he and Stafford got any ideas about attempting to land.
"A lot of people thought about the kind of people we were: 'Don't give those guys an opportunity to land, 'cause they might!'" said Stafford.
The Apollo 10 crew returned to Earth on May 26th and Apollo 11 launched a mere two months later.
"This is the greatest honor of my life," Stafford said upon receiving the Congressional Space Medal of Honor. "I am very proud to have contributed to our nation's future in space and I am deeply grateful for the opportunity to have participated in the beginning of America's venture into the new and endless frontier."
Source: Space.com
Space Force will not be the military branch that repels an alien invasion, officials say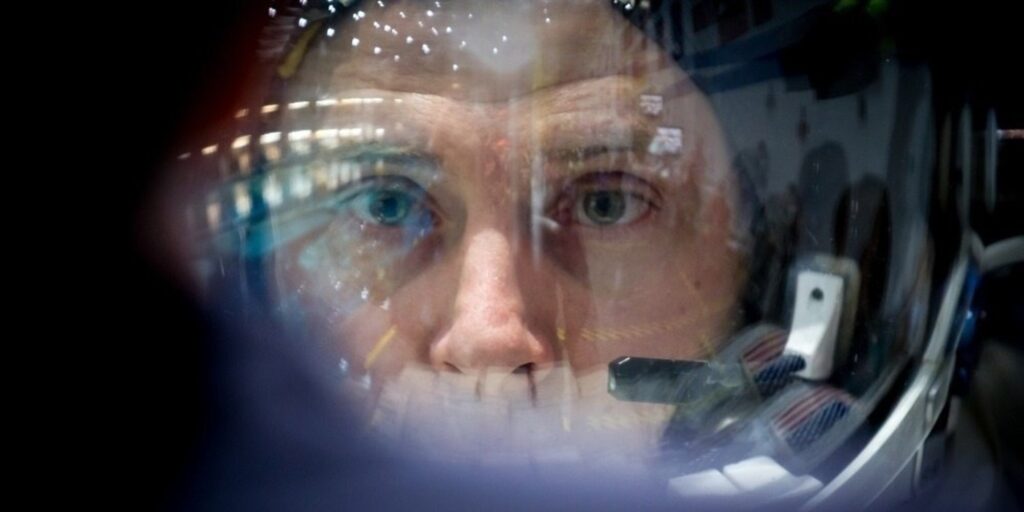 Listen up conspiracy theorists, schizophrenics, and other beloved readers: Some of you out there might have been wondering if Space Force will fight aliens.
Yet only a fool would pose such a question to senior defense officials. Thankfully, your friend and humble Pentagon correspondent is that fool.
During a roundtable on Friday, this reporter asked if Space Force is concerned about threats posed by extraterrestrial intelligence.
The official answer: No.
A December 2018 Defense Intelligence Agency report warns that, "potential adversaries are developing and proliferating a variety of weapons that could disrupt or deny civil and military space services."
But the report does not mention xenomorphs, Bugs, or Cylons. (This reporter looked.)
Now it is up to Congress to decide whether to approve standing up Space Force as the sixth military service. The last time lawmakers approved the creation of a new military branch was when the Air Force became its own service in 1947.
"We want people to be recruited into the Space Force similar to the way the Marine Corps recruits Marines," one senior defense official said. "They don't recruit them into the Navy. They actually go after the specific people with a vision that is necessary to build that culture."
It has yet to be decided if Space Force will have its own boot camp, officials said. However, ideal Space Force personnel would be able to apply science, technology, engineering, and math skills to warfighting. (Apparently, in space no one eats crayons.)
As currently envisioned, Space Force would fall under the Department of the Air Force. The service would ultimately have about 15,000 service members and civilians, most of whom would likely be transferred from the other services, defense officials said on Friday. The Pentagon estimates that Space Force will cost $2 billion over five years.
"The Space Force will develop forces for: space situational awareness; satellite operations and global, integrated, command and control of military space forces; global and theater military space operations to enable joint campaigns (to include missile warning); space support to land, air, naval, and cyber forces; spacelift and space range operations; space-based nuclear detonation detection; and prompt and sustained offensive and defensive space operations to achieve space superiority," according to a strategic overview of the proposed service.
Acting Defense Secretary Patrick Shanahan has already said that Space Force would not include rifle squads to seek out and destroy new life forms.
One unresolved question is whether Space Force will have its own uniform, like the other military branches.
"They can," said a senior defense official, who was unable to say what the Space Force uniform might look like. "That's an important detail to be worked out in the future."
Your friend and humble narrator will be following the Space Force uniform issue as it develops.