Is There Any Plausible Reason Why Aliens Would Evolve To Look Like Us?
In science fiction movies and TV shows, intelligent aliens are usually the same basic shape as humans: two arms, two legs and a head. But why would creatures that evolved on a completely different planet look so similar to us? We asked some experts, and they told us the most likely explanations for humanoid aliens.
Top image: Artwork by Wayne Douglas Barlowe
The truth is, aliens tend to look like us in science fiction for a couple of basic reasons: budget, and relatability.
"Most aliens in SF are humanoid because humans produce SF," says Michael H. New, an Astrobiology Discipline Specialist at NASA. "While we are interested in the 'other,' our conception of otherness is often limited."
And a lot of experts firmly believe that aliens would not look at all like humans. For example, Stephen Jay Gould claims that life that evolved elsewhere would look totally different from us — and in fact, if you "reran the tape" from the beginning of life on Earth, you wouldn't end up with humans on this planet either. The emergence of humanoids on Earth is a totally random event that was a fluke, even with the exact conditions that we arose from.
But let's say that we do meet aliens, and they turn out to be bipeds with a roughly human-like shape… how do we explain that?
Panspermia
This is the most common explanation for creatures that look sort of like us turning up all over the universe. Either humanoid aliens spread their DNA across the galaxy to give rise to creatures in their image, or the DNA just spread through the galaxy on its own, on asteroids and stuff.
Star Trek: The Next Generation reaches for this explanation in the episode "The Chase," pictured above. And it's the centerpiece of the recent movie Prometheus, as well.
"I'm of the strong opinion that if humanoid aliens exist, they must have some genetic heritage in common with human beings," says Mark A. Bullock with the Southwest Research Institute. He'd find that easier to believe than the notion that humanoids could evolve independently elsewhere. Plus "it's been shown that panspermia is quite a viable mechanism, so the interchange of genetic material between worlds is not out of the question."
If the galaxy really did turn out to be full of humanoid aliens, "some kind of panspermia wouldn't be a bad explanation," New tells io9. "We're bilaterally symmetric and bipedal because our ancestors were." It's entirely possible that if certain events had played out differently, the dominant species on Earth would have had a very different shape.
The Burgess Shale, which is roughly 500 million years old, "displays a wide range of body plans, only some of which are still seen on the modern Earth," adds New. So he believes you'd need some outside intervention to account for humanoid aliens.
Bullock sounds a similar note, saying that the Cambrian explosion, 600 million years ago, "saw a great deal of evolutionary experimentation with body plans," some of which could be a glimpse of life forms that we might see on other planets.
At the same time, panspermia is only really likely at the microbial level, cautions Joan L. Slonczewski, a biology professor at Kenyon College and science fiction author whose books include A Door Into Ocean and The Highest Frontier. Beyond microbes, panspermia doesn't really make much sense as an explanation for humans' own development.
Convergent Evolution
Or maybe humanoids just evolved on other planets, separately from us, because they just arrived at the same destination via other paths?
There are certain things about humans that helped us rise over other primates, says James Kasting, a distinguished professor of Geoscience at Penn State University. Our opposable thumbs helped us grasp tree branches, and also hold tools. And walking upright was useful, as well. Finally, being warm-blooded helped us to power our big brains.
"I would think that there's a good chance that intelligent alien life evolved in more or less the same way and would thus bear some resemblance to humans," says Kasting. "Not necessarily a close resemblance, though."
The upright-walking, bipedal, two-armed posture "seems to have evolved independently in various unlikely contexts, from meerkats to velociraptors," notes Slonczewski. "Maybe it just makes sense to have two feet to move, two hands to manipulate something, and a sensory 'head' with as wide a view as possible. Then again, that's what we have, so it makes sense to us."
We've seen enough examples of convergent evolution on Earth to believe that it could happen on other planets as well, notes Steven J. Dick, the 2013-2014 Baruch S. Blumberg NASA/Library of Congress Chair in Astrobiology at the Library of Congress. "For example, the eye has been reinvented many times independently, as have wings in insects, birds and bats. Fish and marine mammals such as dolphins have evolved streamlined shapes for their water environment."
Dick recommends the 1981 book Life in Darwin's Universe: Evolution and the Cosmos by Gene Bylinsky, which argues that "a limited number of engineering solutions" are possible when it comes to successful life forms.
The Man Who Collects Mid-Century Modern Cameras
5/09/18 9:30pm
But Dick adds that you can't discount environmental factors which would ensure that life on other planets would look at least somewhat different, including gravity. Dick tells io9:
Because they would have been shaped by their own unique planetary environments, organisms would be different from us in the particulars, just as there is great diversity of life on Earth, including the different requirements of land and water organisms. More generally, gravity imposes size limitations on life; from the cell to the whale is a large range indeed, but the food system of the whale (and the dinosaur on land) must strain to feed such a large structure, even as the heart struggles to sustain its blood flow. Life on a low-gravity planet might be free to soar upward both in the plant and animal kingdom, while life on a high-gravity planet would be correspondingly stifled.
Bilateral Symmetry
Let's say that the notion of aliens separately evolving bodies that have more or less a human silhouette is kind of unlikely — it's still possible that bilateral symmetry could be a constant among intelligent life forms, say some experts. This refers to the fact that your left and right sides are more or less the same, with an eye, an ear, an arm and a leg on either side.
"Bilateral symmetry appeared independently several different times in the evolution of larger organisms on Earth," says Bullock. "So bilateral symmetry may be a common feature of intelligent life, regardless of whether its specific body plan."
And once you get bilateral symmetry, you are going to start drifting in the direction of a vaguely humanoid body plan, argues Bjørn Østman with Michigan State University. The symmetry means you'll have an even number of limbs — which is most likely going to be four, rather than six or more, which don't convey enough of an advantage to justify the extra limbs.
"Even on earth there are lots of animals that have more than two pairs of limbs," concedes Østman. "But I think that the reason why we have lots and lots of animals that hva four limbs is that that's highly advantageous. It just happens to be mechanically a very good solution to traversing a rugged landscape."
And once you have a lot of quadripeds on land, one of those quadripeds is going to start using its front limbs to manipulate tools. "If you can free two limbs to manipulate tools, then it becomes very advantageous to develop high intelligence," notes Østman.
So assuming an intelligent alien is symmetrical and has some of its limbs devoted to tool use, then it might end up being roughly bipedal, says Østman. And the sensory organs, like eyes, will have to be forward-looking and not too far away from the tool-using limbs. Which means you end up with something like a head, because the nervous system will be close to the sensory organs for maximum efficiency.
Thus those two factors — symmetry and tool use — may lend themselves to something at least vaguely similar to a human shape, in Østman's view.
"If we were to eventually find other intelligent life in the universe, they would be humanoid, I think," Østman concludes. "I find that a high probability." But at the same time, he admits he's in the minority, and most other scientists agree with Gould that humanoid life is unlikely to evolve elsewhere.
Source io9.gizmodo.com
Also published on Medium.
Evolution upside down: did aliens leave Earth 20,000 years ago and are they our ancestors?
People who claim to have had contact with extraterrestrials often report that they have gained insight into the future of Earth from foreign visitors. They presented holographic images of our planet and explained that the future was variable because there are different timelines.
Let's start with the possibility that the foreign visitors actually once lived on earth in the bygone days, we would be in some ways their descendants and the foreign visitors our ancestors, who are concerned about the development on earth, because the Earth, in a sense, also belongs to them or has once heard.
Phenomena such as time travel, incarnation and extraterrestrials are still three great puzzles of our present, which we can not clarify only because we still lack the necessary higher consciousness. From Frank Schwede.
So if you are looking for answers, you should first start with yourself and find out who he is and make a journey to your own self, because this kind of journey is a journey through the history of the universe and to the origin of the earth.
The necessary information can be found in our subconscious, in our soul DNA, which we have access to under hypnosis. But also often occurring in repetition dreams, which lead us to certain places, can be clues from the past.
Possibly even to places where we once existed in previous lives, these places may well be on other planets.
Many scientists and authors have long been assuming that extraterrestrial visitors have no chance interest in our earth, but rather, as I do in my many books on the subject, from the assumption that it is a very close, if not even a direct relationship between the star people.
Even the novel The Thirteenth Guardian of the US author KM Lewis is about these so-called Starpeople, who have already left the earth in the distant past, but I doubt that they have ever really left the earth, rather, I believe that many starry people still living in secret bases in the midst of us, because they too are human beings, like us.
Debunking the "FOIA Exempt" Myth in Under 17 Minutes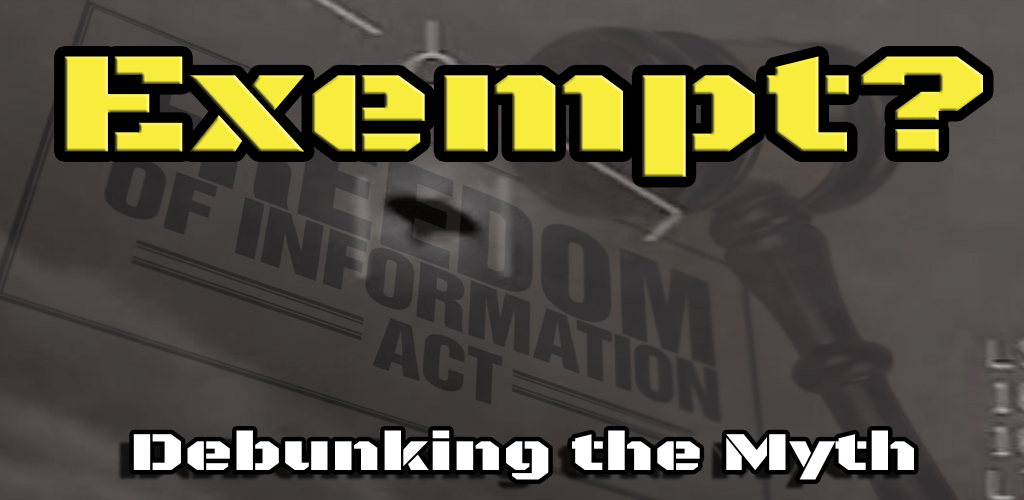 Zecharia Sitchin and Origin of the Species, From an Alien View
The distant past is shrouded in mystery. What paranormal secrets lie hidden at the dawn of time – gods, mankind's development, perhaps even extraterrestrial activity? Zecharia Sitchin combined all three in his proposed explanation for human origins – an explanation supported by ancient Sumerian myths and writings.
Zecharia Sitchin was born in Azerbaijan, was raised in Palestine, received an economics degree from the University of London, was an editor and journalist in Israel, and finally moved to New York, where he worked as an executive for a shipping company.
His cosmopolitan background gave him a wider mindset and more accepting views on many things than those who had never traveled far. In addition to his work, his interests varied greatly; he developed an interest in history after teaching himself Sumerian cuneiform and visiting several archaeological sites.
From his studies of Sumerian myths and cuneiform, he developed startling and original ideas on humanity's origins, ideas which he shared in his book "The 12th Planet" and which he further developed in sequels.
Sitchin's hypotheses relied on a basis of extraterrestial intervention to significantly affect ancient human history. Sitchin based his ideas on Babylonian cosmology and creation myths in which a god triumphed over a goddess to create the world; gods who had followed the goddess were forced to labor for the rest, until the god who had triumphed killed the goddess' husband and used his blood to create mankind to do the work for the gods.
Sitchin started with ancient Mesopotamian records which indicated knowledge of a planet beyond Neptune that follows a long, elliptical orbit, only reaching the inner solar system every 3600 years.
By combining his knowledge of Babylonian cosmology and creation myths, Sitchin surmised that the creation myths arose out of that planet, which collided with a planet that was once located between Mars and Jupiter (symbolized by the conflict between the god and goddess); this collision formed the Earth, the asteroid belt, and comets.
However, Sitchin stated that there was much more at stake than simple origin myths. He claimed that the planet beyond Neptune was home to an advanced extra-terrestrial race, referenced in Sumerian myth as the Anunnaki.
Sitchin estimates that the Anunnaki first arrived on Earth approximately 450,000 years ago, as a colonial expedition that was looking for minerals and gold, which they mined in Africa. However, they were dissatisfied over their working conditions, and soon mutinied.
According to Sitchin's interpretation of Sumerian mythology, this is what led to humanity's creation. When the Anunnaki became dissatisfied with their working conditions, they genetically engineered the first humans out of a cross of Homo erectus genes and extraterrestrial genes.
The result, Homo sapiens, worked as slaves in the gold mines, and revered the Anunnaki as their gods and creators. As humanity expanded and civilization began to arise in Sumer (in what is now modern-day Iraq), it was under the guidance of these "gods." The rule of monarchy was instituted to provide intermediaries between humanity and the "gods" – the start of the "divine right of kings" doctrine.
It is unknown what exactly led to the city's fall; ancient records describe it only as an "evil wind." Sitchin hypothesized that this "evil wind" was in fact nuclear fallout as a result of war between Anunnaki factions.
Despite the popularity of Sitchin's theories, some skepticism remains. One major area of criticism is based on Sitchin's master of the Sumerian language. When he taught himself cuneiform and began translation ancient records, there were very few who could read the Sumerian language.
However, recent developments have led to greater lexicons which are more widely available; based on such texts, others have claimed that there are inaccuracies in Sitcin's interpretations.
Critics have also claimed that he takes quotes out of context, or truncates quotes in order to support his views and interpretations. "Evidence is presented selectively and contradictory evidence is ignored," stated Professor Ronald Fritze, author of a book on pseudo-science, history, and religion.
In addition to challenging his interpretations, others have questioned Sitchin's knowledge of the history of the Sumerian language; for example, Sitchin stated that all ancient languages stem from Sumerian.
In fact, according to Roger Wescott, Professor of Anthropology and Linguistics, Sumerian is known as a "language-isolate" – no clear relation to any known language or language-family. Thus, as an isolated language, there was no way ancient or modern languages could derive from it.
Sitchin's interpretations of ancient Sumerian cosmology have also been met with skepticism. Sitchin interprets the ancient Sumerian texts to read that the civilization at the time had knowledge of twelve "planets" – the eight we are familiar with, plus the Sun and Moon, Pluto, and the last one being the planet outside of Neptune which enters the solar system on an elliptical orbit (the planet that Sitchin hypothesized was the origin of the extraterrestrials who created humanity).
However, others who have studied Sumerian texts, seals, and calendars, believe that the Sumerians knew of only five planets – thus precluding any knowledge of the planet which forms the basis for Sitchin's hypotheses.
Sitchin's interpretation of Sumerian mythology as based on a planetary collision, however, is somewhat more accepted. This "planetary collision" theory resembles a theory by modern astronomers, a theory in which the Moon was created due to a massive collision of a body with the Earth.
However, modern astronomical theories differ with Sitchin's theories with regard to both details and timing; and astronomers contemplating the existence of the "Twelfth Planet" that Sitchin postulates existed, have come up with several reasons they believe its existence was unlikely.
Critics have stated that a planet existing on such an orbit, spending the majority of its time in deep space, would be unlikely to form an atmosphere conducive to the creation of human-like extraterrestrials. In addition to the problem of lack of light due to being in deep space, the planet would not have created a thick atmosphere to support life.
Although there are many objections and criticisms to Sitchin's theories, his ideas retain a seductive allure. It is impossible to know what really happened at the dawn of time, and Sitchin's hard work has revealed a possibility that may be supported by historical records.
Until more definite methods of proving or disproving his theories are developed, his ideas remain a tantalizing possibility that extraterrestrial life does exist and has interacted with humanity.