The theories that benevolent aliens are watching us only to save humanity from total annihilation, until we ourselves "grow" to the right level, are becoming increasingly popular.
They "explain" why UFOs are so often seen over nuclear power plants, active volcanoes, or during armed conflicts. They monitor and control these objects so that there is no major disaster. But in Mexico, an entire region has been under the protection of aliens for more than half a century – this is the state of Tamaulipas, located on the shores of the Gulf of Mexico.
Its territory is more than 79 thousand km2, the population is about 3.2 million people, and the criminal situation is such that many other Mexican states look completely safe against its background. Moreover, due to its location until 1967, the large coastal cities of this state were regularly attacked by severe hurricanes. And then, "as cut off." and until today, Tamaulipas is somehow incredibly protected from hurricanes, they either bypass it or reach it in already greatly weakened state.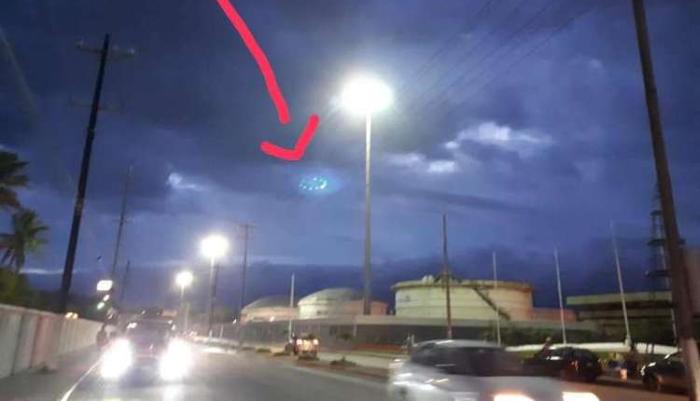 This season has not become unique, according to meteorologists, hurricanes in 2020 are already approaching and last weekend the first strong Atlantic hurricane was recorded, which was named Edward. Forecasters predict that many cities on the Gulf Coast will suffer from Edward, but the cities of Ciudad Madero and Tampico in Tamaulipas state will again find themselves in a safe zone.
This seems incredible considering that until 1967, Ciudad Madero was regularly damaged by hurricanes. For example, in 1955 from hurricane Hilda, and in 1966, hurricane Ines first destroyed Haiti and Cuba, and then attacked Tamaulispas, where he left about 84 thousand people homeless and killed over 80 people.
And then something happened that is still not just a strange event in history, but a memorable date that many local residents remember, as well as a group of ufological activists. On August 7, 1967, on Sunday night, several residents of Tampico and Ciudad Madero saw a "UFO fleet" that crossed the sky of the state from the southwest to the northeast to hide in the water, near the coast. Now they say that in this place they have an underwater base. These were the first local sightings of this kind, and these UFOs were also recorded by the control tower of the local airport.
The dispatcher José Castillo wrote in the log that night: "Nine unidentified flying objects were detected. They were luminous and left a bright trail. Occasionally, pale green and phosphorescent light could be seen behind the objects. It was determined that the objects were not aircraft made by humans."
In 2017, 50 years after the event, local newspapers dedicated their pages to it and were just as amazed that the region has not been hit by hurricanes since then.
A group of Tamaulispas ufologists claims that some of the local residents over these 50 years began to receive unusual messages from aliens, that is, they became contactees. According to these people, the aliens told them that they had buried special metal rods from special alloys ashore. It is these rods that supposedly protect the coastal cities of the state from hurricanes.
And then there was even an annual holiday "Day of the Martians". during which people glorify aliens and even erect sculptures in their honor. And of course, UFOs in the sky or strange optical phenomena are regularly observed here.
The Guardian recently published an interview with Juan Carlos Ramon Lopez Diaz, president of the UFO Research Association in Tamaulispas, who said that he personally visited the alien underwater base through the "astral projection."
He calls this base the 'Amupac', says that the base was built shortly after the 1967 hurricane, while he believes that the region is reliably protected not by aliens, but by a special force field created by the ufologists and UFO-believing people – " Collective mind". Some local residents are sure that the aliens really took the region under their protection, but not because of their love for people, but because strong hurricanes posed a danger to their underwater base.