Is Stephen Hawking right about aliens?
Stephen Hawking thinks that making contact with aliens would be a very bad idea indeed. But with new, massive telescopes, we humans are stepping up the search. Have we really thought this through?
In February 2008, Nasa sent the Beatles song, Across the Universe, across the universe. Pointing the telescopes in its Deep Space Network towards the north star, Polaris, astronomers played out their short cosmic DJ set, hoping that it might be heard by intelligent aliens during its 430-year journey to the star.
The hunt for intelligent species outside Earth may be a staple of literature and film – but it is happening in real life, too. Nasa probes are on the lookout for planets outside our solar system, and astronomers are carefully listening for any messages being beamed through space. How awe-inspiring it would be to get confirmation that we are not alone in the universe, to finally speak to an alien race. Wouldn't it?
Well no, according to the eminent physicist Stephen Hawking. "If aliens visit us, the outcome would be much as when Columbus landed in America, which didn't turn out well for the Native Americans," Hawking has said in a forthcoming documentary made for the Discovery Channel. He argues that, instead of trying to find and communicate with life in the cosmos, humans would be better off doing everything they can to avoid contact.
Hawking believes that, based on the sheer number of planets that scientists know must exist, we are not the only life-form in the universe. There are, after all, billions and billions of stars in our galaxy alone, with, it is reasonable to expect, an even greater number of planets orbiting them. And it is not unreasonable to expect some of that alien life to be intelligent, and capable of interstellar communication. So, when someone with Hawking's knowledge of the universe advises against contact, it's worth listening, isn't it?
Seth Shostak, a senior astronomer at the Seti Institute in California, the world's leading organisation searching for telltale alien signals, is not so sure. "This is an unwarranted fear," Shostak says. "If their interest in our planet is for something valuable that our planet has to offer, there's no particular reason to worry about them now. If they're interested in resources, they have ways of finding rocky planets that don't depend on whether we broadcast or not. They could have found us a billion years ago."
If we were really worried about shouting in the stellar jungle, Shostak says, the first thing to do would be to shut down the BBC, NBC, CBS and the radars at all airports. Those broadcasts have been streaming into space for years – the oldest is already more than 80 light years from Earth – so it is already too late to stop passing aliens watching every episode of Big Brother or What Katie and Peter Did Next.
The biggest and most active hunt for life outside Earth started in 1960, when Frank Drake pointed the Green Bank radio telescope in West Virginia towards the star Tau Ceti. He was looking for anomalous radio signals that could have been sent by intelligent life. Eventually, his idea turned into Seti (standing for Search for Extra Terrestrial Intelligence), which used the downtime on radar telescopes around the world to scour the sky for any signals. For 50 years, however, the sky has been silent.
There are lots of practical problems involved in hunting for aliens, of course, chief among them being distance. If our nearest neighbours were life-forms on the (fictional) forest moon of Endor, 1,000 light years away, it would take a millennium for us to receive any message they might send. If the Endorians were watching us, the light reaching them from Earth at this very moment would show them our planet as it was 1,000 years ago; in Europe that means lots of fighting between knights around castles and, in north America, small bands of natives living on the great plains. It is not a timescale that allows for quick banter – and, anyway, they might not be communicating in our direction.
The lack of a signal from ET has not, however, prevented astronomers and biologists (not to mention film-makers) coming up with a whole range of ideas about what aliens might be like. In the early days of Seti, astronomers focused on the search for planets like ours – the idea being that, since the only biology we know about is our own, we might as well assume aliens are going to be something like us. But there's no reason why that should be true. You don't even need to step off the Earth to find life that is radically different from our common experience of it.
"Extremophiles" are species that can survive in places that would quickly kill humans and other "normal" life-forms. These single-celled creatures have been found in boiling hot vents of water thrusting through the ocean floor, or at temperatures well below the freezing point of water. The front ends of some creatures that live near deep-sea vents are 200C warmer than their back ends.
"In our naive and parochial way, we have named these things extremophiles, which shows prejudice – we're normal, everything else is extreme," says Ian Stewart, a mathematician at Warwick University and author of What Does A Martian Look Like? "From the point of view of a creature that lives in boiling water, we're extreme because we live in much milder temperatures. We're at least as extreme compared to them as they are compared to us."
On Earth, life exists in water and on land but, on a giant gas planet, for example, it might exist high in the atmosphere, trapping nutrients from the air swirling around it. And given that aliens may be so out of our experience, guessing motives and intentions if they ever got in touch seems beyond the realm's even of Hawking's mind.
Paul Davies, an astrophysicist at Arizona State University and chair of Seti's post-detection taskforce, argues that alien brains, with their different architecture, would interpret information very differently from ours. What we think of as beautiful or friendly might come across as violent to them, or vice versa. "Lots of people think that because they would be so wise and knowledgeable, they would be peaceful," adds Stewart. "I don't think you can assume that. I don't think you can put human views on to them; that's a dangerous way of thinking. Aliens are alien. If they exist at all, we cannot assume they're like us."
Answers to some of these conundrums will begin to emerge in the next few decades. The researchers at the forefront of the work are astrobiologists, working in an area that has steadily marched in from the fringes of science thanks to the improvements in technology available to explore space.
Scientists discovered the first few extrasolar planets in the early 1990s and, ever since, the numbers have shot up. Today, scientists know of 443 planets orbiting around more than 350 stars. Most are gas giants in the mould of Jupiter, the smallest being Gliese 581, which has a mass of 1.9 Earths. In 2009, Nasa launched the Kepler satellite, a probe specifically designed to look for Earth-like planets.
Future generations of ground-based telescopes, such as the proposed European Extremely Large Telescope (with a 30m main mirror), could be operational by 2030, and would be powerful enough to image the atmospheres of faraway planets, looking for chemical signatures that could indicate life. The Seti Institute also, finally, has a serious piece of kit under construction: the Allen Array (funded by a $11.5m/£7.5m donation from Microsoft co-founder Paul Allen) has, at present, 42 radio antennae, each six metres in diameter, but there are plans, if the Seti Institute can raise another $35m, to have up to 300 radio dishes.
In all the years that Seti has been running, it has managed to look carefully at less than 1,000 star systems. With the full Allen Array, they could look at 1,000 star systems in a couple of years.
Shostak is confident that, as telescope technology keeps improving, Seti will find an ET signal within the next two decades. "We will have looked at another million star systems in two dozen years. If this is going to work, it will work soon."
And what happens if and when we detect a signal? "My strenuous advice will be that the coordinates of the transmitting entity should be kept confidential, until the world community has had a chance to evaluate what it's dealing with," Davies told the Guardian recently. "We don't want anybody just turning a radio telescope on the sky and sending their own messages to the source."
But his colleague, Shostak, says we should have no such concerns. "You'll have told the astronomical community – that's thousands of people. Are you going to ask them all not to tell anybody where you're pointing your antenna? There's no way you could do that.
"And anyway, why wouldn't you tell them where [the alien lifeform] is? Are you afraid people will broadcast their own message? They might do that but, remember, The Gong Show has already been broadcast for years." And, for that matter, the Beatles.
Here's Why Scientists Are So Dismissive Of UFOs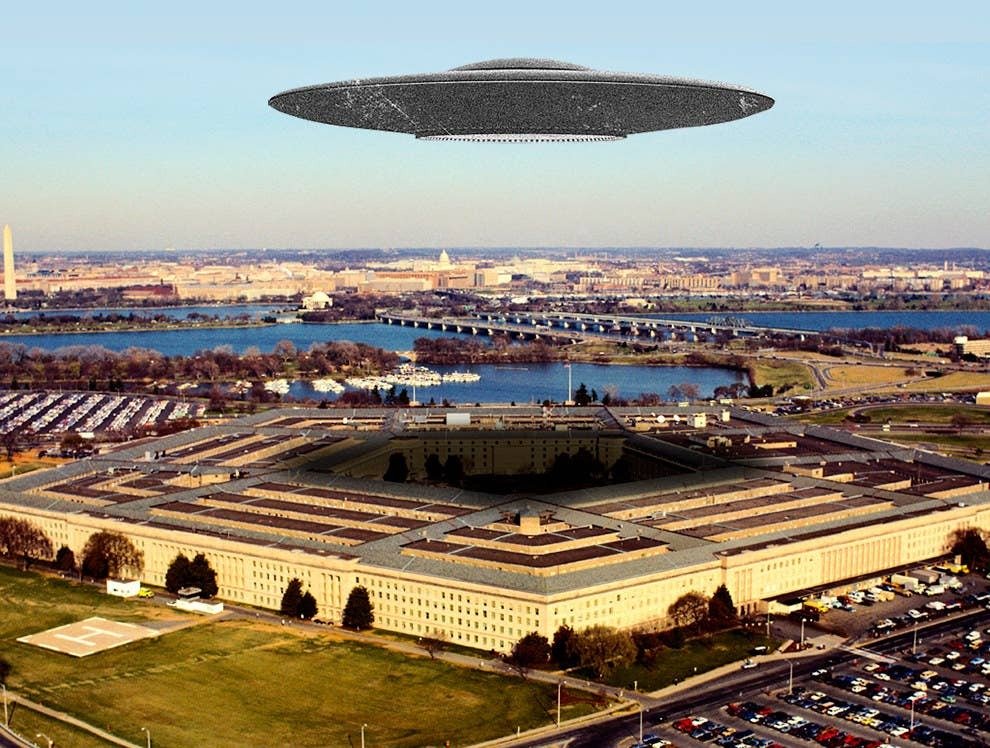 Our new alien overlords aren't likely to be landing anytime soon, sad to say, despite news reports of the Pentagon's secret UFO program.
A Department of Defense "Advanced Aerospace Threat Identification Program," which investigated sightings of mystery aircraft moving in impossible ways, thrilled UFO fans in reports this week in both the New York Times and Politico Magazine. Accompanied by released videos of military pilots expressing bafflement at artifacts on cockpit screens, the news seemed a respite from earthly concerns about death and taxes.
Lift the veil. Thanks @SenatorReid. #TheTruthIsOutThere #ToTheStars https://t.co/duyocSHJXJ

— John Podesta (@johnpodesta) 16 December 2017
But experts in real-life optical illusions expressed more caution, perhaps best summed up by astrophysicist Neil deGrasse Tyson telling CNN, "Call me when you have a dinner invite from an alien."
"Green flashes," "inversion," and "ghost" mirages have bedeviled fliers for decades. These illusions are created by different layers of the air acting like lenses. An optical effects archive maintained by astronomer Andrew Young of San Diego State University details the physics of such observations as seen by the eye, cameras, and video recordings. A "subsun," for example, is a remarkably bright solar reflection from ice crystals floating in the air. The reflection's circular or flattened shape could resemble a UFO.
Not all of the effects reported by news stories can be explained by mirages, optics expert Joseph Shaw of Montana State University told BuzzFeed News. "Reports of objects accelerating in different directions seen by pilots sounds different," as well as claims of fallen "alloys" collected by the Pentagon. But that doesn't mean the objects come from outside of our atmosphere.
"Certainly the Air Force should be trying to figure out phenomena reported by pilots," investigative writer Joe Nickell of the Center for Inquiry, who has investigated UFO reports for two decades, told BuzzFeed News. "But to immediately decide something unexplained is 'extraterrestrial' is just really unlikely."
Defense Department investigations into unexplained aerial phenomena date at least to the start of the Cold War, since the 1947 "Roswell Incident" crash of a secret spy balloon, Project Mogul, in the New Mexico desert.
Next time you're reading an article based off of records released through #FOIA, thank your local UFO researcher who helped make the law what it is today https://t.co/aKcYjgBp6n pic.twitter.com/uXOJITBjjY

— MuckRock (@MuckRock) 17 December 2017
Around the end of the Cold War, in the "X Files" era, reports of mystery aircraft picked up, security analyst John Pike of GlobalSecurity.org told BuzzFeed News, tied to early development of US stealth fighter and bomber planes. A long history of dubious reports since the 1960s lead him to conclude, "anyone who was paying attention to UFOs had too much time on their hands."One other source of skepticism about the Pentagon's UFO program is that it originated in the patronage of former Sen. Harry Reid of Nevada, and was contracted to Bigelow Aerospace, owned by an avowed believer in UFOs, Robert Bigelow. It reappeared in the news reports as a private effort headed by its former program director, Luis Elizondo, and supported by Blink 182 guitarist Tom DeLonge. Elizondo identified himself as a believer in extraterrestrials in the reports.
"I think it is telling that the program was initiated at the behest of Senator Reid and on behalf of a friend and constituent of his," Steven Aftergood of the Federation of American Scientists told BuzzFeed News. "If DoD had been genuinely concerned about the subject, I believe it would have undertaken the program on its own volition."
A Defense Department spokesperson, Laura Ochoa, confirmed to BuzzFeed News that it cancelled the $22 million program in 2012. "It was determined that there were other, higher priority issues that merited funding and it was in the best interest of the DoD to make a change," she said.
But that doesn't mean the government's search for aliens has stopped forever, she added: "The DoD takes seriously all threats and potential threats to our people, our assets, and our mission and takes action whenever credible information is developed."
Source www.buzzfeednews.com
Dark forest theory – contact with extraterrestrial civilizations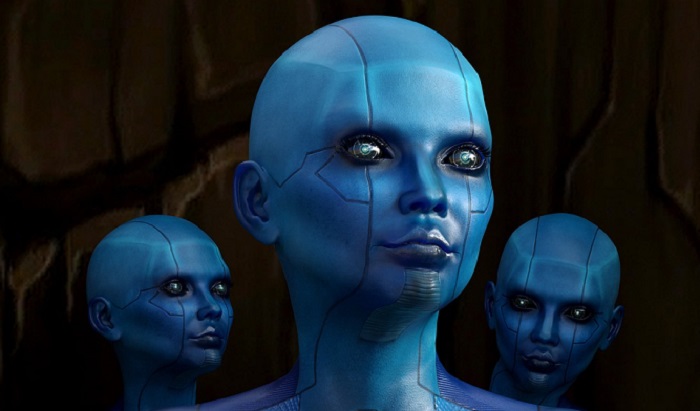 The question of whether we are alone in the universe arises as soon as it has been scientifically proven that the Earth orbits the Sun, and that there are many others besides our planet.
By the 21st century, mankind had already learned to enter the hidden corners of the cosmos, to find distant exoplanets (similar to Earth), to observe nebulae and black holes. But we still cannot ( officially ) find traces of an intelligent life.
All the scientists have discovered so far are the microscopic remains of the most primitive organic matter in Earth's meteorites. Are we alone in this huge cold world?
People try to find other civilizations by regularly sending radio signals to different parts of the Universe, but they don't get answers. Or, if they receive something, they don't understand what it is and whether it's a message from an intelligent life, or just reflective signals from comets.
According to the theory of Enrico Fermi (Fermi Paradox), presented in the 1950s, in many billions of years of the universe's development, life could theoretically occur in many places, but if we have not seen them yet, then perhaps we are the only such civilization.
A decade later, astrophysicist Frank Drake, creates a special formula based on many parameters which calculated the number of extraterrestrial civilizations in the galaxy. According to this formula, despite the fact that we do not see traces of these civilizations, there must be many of them.
Over the years, many theories have emerged that try to explain why all these civilizations do not come in contact with us, but rather, they are intentionally hidden from us.
One of the newest and most curious theories emerged in 2008 and bears the slightly ominous name "Dark Forest Theory."
This theory is revealed in Liu Qixing's science fiction novel of the same year. It is based on three claims:
1) All living creatures strive to secure their own survival.
2) There is no way to know if an unfamiliar life form will be friendly or try to destroy you.
3) Without guarantees to obtain accurate information about the dangers of this life form, the best thing for surviving is to remain hidden for as long as possible or to deliver the first preemptive strike yourself.
From all this, it follows that if extraterrestrial civilizations are stubbornly silent and do not respond to any attempts at contact, then they probably adhere to the "stealth" condition or they entered the war (preemptive strike) and were destroyed by its consequences.
Liu Cixin says:
"The universe is a dark forest. Every civilization, like an armed hunter, moves among the trees, carefully pushes its branches and tries not to make loud noises. This hunter tries to control himself and breathe as quietly as possible. The hunter must be careful because this forest is full of other hunters.
And if he encounters aliens, he will probably be attacked and killed, survival is the main thing. This is a picture of space civilization and it well explains the Fermi paradox. "
Cixin also explains that the resources of the universe are not infinite. Therefore, civilizations will try to conquer them earlier than others and destroy competitors. That is, any alien race for any other  alien race is a catastrophic threat.
Between their own representatives, these races can negotiate, as humans do on Earth. but with completely alien intelligent life forms, completely different rules are played, and the survival of the species is at stake.
This theory is supported by science fiction writer David Brin, and many others. Moreover, if we take this theory to be true, then it turns out that humanity is at great risk by sending radio signals to space. It's the same as in a dark forest full of dangers, to scream:
"I'm here! Come all here!"
The late Stephen Hawking also realized this danger and opposed attempts to seek contact with aliens, believing that this was essentially suicide. .
Maybe people are overly dramatic and vainly imagine extraterrestrial civilizations as ruthless predators?
However, if all these civilizations evolved in a way similar to humankind, which is very likely under similar chemical and biological conditions, then we must remember what the "civilized" people in our history did when they encountered less developed tribes.
Hollywood UFO stories are becoming much more realistic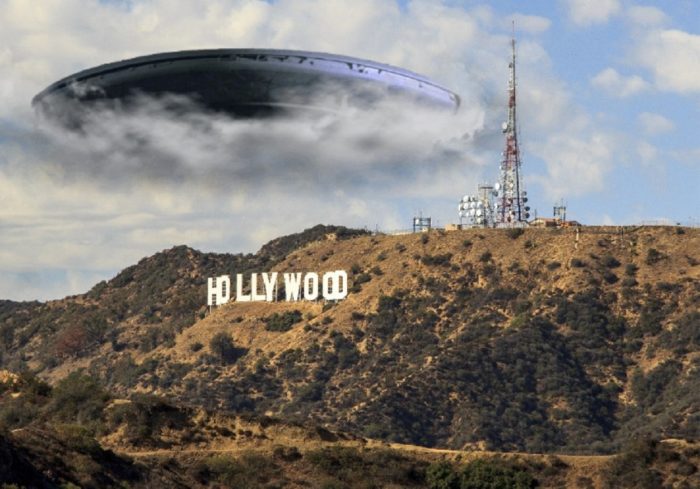 The Pentagon admits that UFOs are real. So Hollywood is doing a flurry of movies and TV shows about how we should look for them.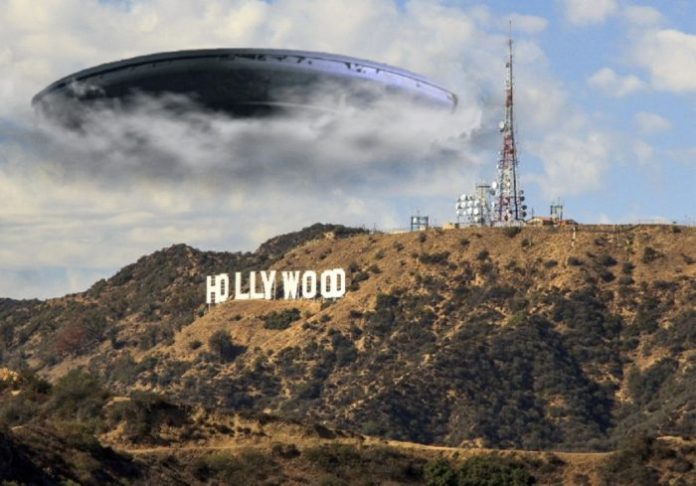 UFOs are everywhere and Hollywood noticed it. Talking about UFOs is no longer something conventional, with the former Blink-182 singer, Tom DeLonge, causing the US military to admit they have UFO videos.
Small and large screens have always shown aliens and UFOs. From movies like Close Encounters of the Third Kind to The arrival and even the franchise The Avengers, bizarre aliens and their vehicles arrived on Earth and this has caused audiences around the world to question the existence of extraterrestrials. But there is a greater focus on UFO hunters in Hollywood.
Robbie Graham, media critic and author of "Silver Screen Saucers: Sorting Fact from Fantasy in Hollywood's UFO Movies", said:
I think it's fair to say yes, and that this resurgence in popularity is a direct result of the 2018 Pentagon revelations, which captured the attention of mainstream media (in the U.S.) like no UFO story in decades. This helped to legitimize UFOs as a topic of dominant debate and opened up new lines of scientific and political research for TV producers who are always looking for new approaches to this enduring and popular subject.
Recent researches indicate that just over half of Americans believe that UFOs exist and a third believe they are alien spaceships. Graham is not entirely convinced that UFOs will be the next big thing. But he points out that young people are being drawn to the subject like never before.
Graham stated:
It seems that ufology is not as stupid as it was before, thanks to an influx in recent years of relatively young and modern researchers who were attracted to the subject through its new legitimacy. Ufology was once an old person's game; now it's a youth game.
In 2017, former Blink 182 frontman Tom DeLonge, publicly announced his UFO / technology / media company, To the Stars Academy, along with an article from New York Times announcing a secret Pentagon program designed to study anomalous phenomena. Young UFO enthusiasts have turned to social media, #UFOTwitter has become a real hashtag and the once invisible UFO speech has become incredibly public.
Aiden Gillen told the Motherboard in an interview:
I think people are more open to considering it a real phenomenon than just a psychological one.

I suppose you could have said this also in the 50s and 60s, in the age of science, that people would be more open to the idea that we are not alone in the universe. I am also fully aware of how unlikely we are to meet.
Gillen, known for playing Littlefinger's role in game of Thrones from HBO, interprets the Dr. J. Allen Hynek at the Project Blue Book of History Channel, what returns next week.
Blue Book Project is a fictional TV series about the Air Force's infamous UFO investigation program of the 1950s and 1960s with the same name.
Gillen said that humans are naturally curious about UFOs:
It is inevitable that you will ask yourself. This is something that people have been doing since we started supporting ourselves as a species. 'What's up there?' It's always been, 'What's up there?'
Although Gillen does not think the government should spend large amounts of money chasing UFOs, as there are more pressing problems, he thinks that talking about UFOs is no longer taboo.
He explained:
I think there is something that is getting cool about UFOs. It's easier to talk or reference [sobre eles]. I feel that Immediate Third Degree Contacts is one of the coolest films of the 70s, and when that role came out, I thought, "This is really cool ..
Although TV dramas like fictional Blue Book Project, UFO-themed programs still have a long way to go.
Graham said:
They depict presenters chasing lights in the sky in jeeps while wearing night-vision goggles and noisy walkie-talkies (radios). It is absurd and devoid of educational value. However, it doesn't have to be that way, and this wave of factual UFO TV shows is likely to reflect a more serious tone that the mainstream media has started to adopt on this topic. Certainly, UFOs are 'selling' like never before. They are a hot property in the TV area at the moment and everyone wants a slice.