Is life based on dark matter possible?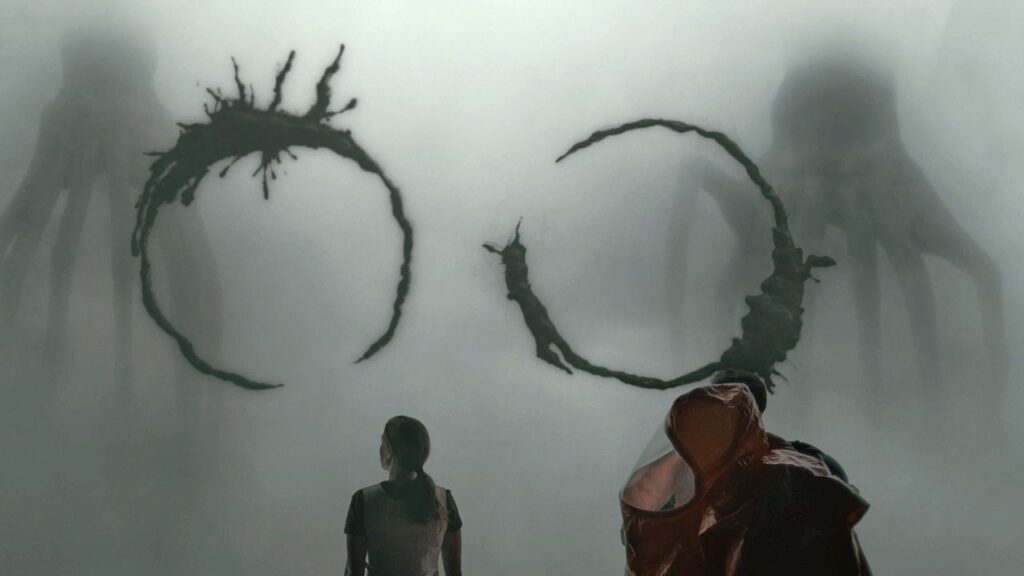 The vast majority of mass in our universe is invisible. And for quite some time, physicists have been trying to understand what this elusive mass is. If it is made up of particles, the hope is that the Large Hadron Collider can produce a dark matter particle, or the space telescope will see an eloquent gamma ray signature of a dark matter collision.
So far, there is nothing and this problem makes theoretical physicists ponder new ideas.
In 2017, renowned theoretical physicist Lisa Randall took a peek into one of the most incredible possibilities of dark matter. Hypothetical, of course. Rather than treating dark matter as a particular type of particle, she assumed that dark matter could be made up of a whole family of particles that make up dark stars, dark galaxies, dark planets, and possibly dark life. The chemistry of the dark universe could be as rich and varied as our own "regular chemistry." But it's not that simple.
Dark matter problem
Our Universe is an amazing, albeit incomprehensible place.
Over the past few decades, we have come to realize that 84.5% of the matter in the Universe cannot be seen. Given its rather awkward nickname "dark matter", this substance is in a state in which it does not interact with "normal" matter. Like dark energy, these things are "dark" because we don't understand them.
If there is a piece of dark matter on my desk now, I will never know about it. A piece of dark matter in general, as such, cannot lie on my desk. It will fall through the table, and the floor, and the earth's crust, rush into the gravity well at the core of our planet. Or it will disappear into space in an incomprehensible way. Dark matter interacts so weakly with anything that this piece will simply fall through ordinary matter, as if it does not exist.
On a small scale, the gravitational manifestation of dark matter is negligible, but at cosmological distances, the presence of dark matter is definitely felt – it can be observed indirectly by its gravitational effect on galaxy clusters and its effect on the rotation of galaxies. We know that it exists, we just don't see it.
We don't know what it is, we can only guess
Ordinary matter – aka baryonic matter – interacts through electromagnetic, gravitational, strong and weak forces. These forces transfer energy and give structure to all matter. Dark matter, on the other hand, is usually viewed as an amorphous cloud of "matter" that cannot interact through electromagnetic, weak or strong forces. Therefore, dark matter is assumed to be "non-baryonic". Non-baryonic matter can reveal its presence only gravitationally.
The leading candidate in the search for dark matter is WIMP, a weakly interacting massive particle. As the WIMP name suggests, this hypothetical particle does not interact with normal matter – so it is not baryonic.
Established cosmological models predict that dark matter – be it in the form of WIMPs or "axions", say – endows our Universe with structure and is usually simplistically called the "glue" that holds our Universe as a whole.
Observing the rotation of galaxies, astronomer Vera Rubin noticed that most of the matter in galaxies is not observable. Only a small percentage are visible – stars, gas and dust; the rest hides in a huge but invisible halo of dark matter. It's like our visible galaxy of ordinary matter is just a hood on a huge wheel of dark matter that extends far beyond what we can see.
In a recently published paper (2013), Randall and her colleagues presented a more complex form of dark matter. According to them, the dark matter halo of our galaxy does not consist of only one type of amorphous mass of non-baryonic matter.
"It seems very strange to assume that all dark matter is composed of just one type of particle," writes Randall. "The unbiased scientist should not allow dark matter to be as diverse as our normal matter."
A rich "shadow universe"?
Just as our visible universe is governed by the Standard Model of physics – a well-proven family of particles (including the infamous Higgs boson) and forces, could a rich and varied model of dark matter particles and forces function in a dark galactic halo?
This research follows the logic of assuming a rich variety of unknown physics in the dark sector of the universe – let's call it the "shadow universe" – that runs parallel to our own and has all the complexities that our visible universe has to offer.
Astrophysicists previously suggested that "dark stars" – stars composed of dark matter – may exist in our ancient universe to this day. If so, Randall argues, perhaps "dark planets" could form. And if there is a family of dark matter particles controlled by forces deployed in the dark sector, could this lead to complex chemistry? And to life?
However, if there is "dark" or "shadow" life parallel to our universe, you can forget that we will be able to detect it.
Shadow life will remain in the shadows
It seems tempting to use this hypothesis to explain all the day-to-day mysteries, or even paranormal claims, that science cannot dispute or support. What if "ghosts" or inexplicable "lights in the sky" are the antics of dark creatures living in the back of everything?
While this logic would be fine for a TV show or movie, these dark creatures would live in a shadowy universe that is completely incompatible with ordinary matter. Their particles and forces would have no effect in our universe. You could read these lines sitting on a tree stump in a dark forest, and you would never know about it.
But since we coexist with this shadow universe in the same space-time – without unnecessary dimensions or multiverse – only one signal can be transmitted.
Gravitational waves were only discovered in 2016, and the first detection of these ripples in space-time was caused by the collision of black holes. It seems quite possible that gravitational waves can be detected in the dark sector, but only the most powerful cosmic events in the dark sector can be detected at our end of the wire.
All in all, we'll almost certainly never prove the existence of cute dark matter creatures, but Randall makes a point. When we contemplate the source of dark matter, we must look beyond our prejudices; the dark sector can be a complex family of dark matter particles and forces that are beyond what we can imagine.
In December, Earth's inhabitants will be able to see a rare cosmic phenomenon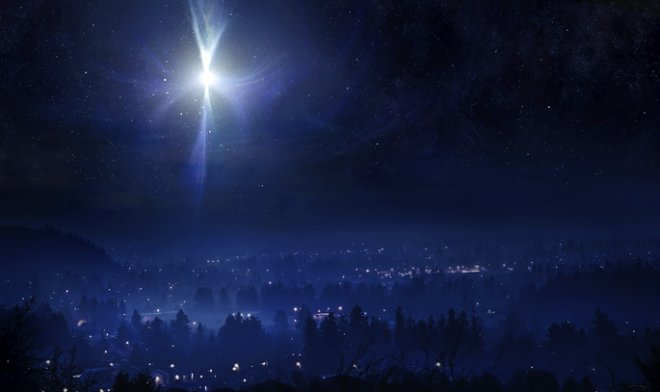 At the end of the year, astronomers expect to see a rare cosmic phenomenon dubbed the "Christmas star" in the sky. It will be caused by the fact that Saturn and Jupiter come close to each other at a minimum distance and almost collide to become one super-bright point of light.
These two planets became one straight line in the solar system a few weeks ago, but at the end of December they will be on it for observers from Earth. This will happen on December 21, 2020, on the day of the winter solstice, when the daylight hours are the shortest and the night is the longest. Jupiter and Saturn will look like a "double planet" for the first time since the Middle Ages, Forbes writes.
"The conjunctions of the two planets are extremely rare, but this particular conjunction is especially rare because the planets will be very close to each other," Patrick Hartigan, astronomer at Rice University, USA said. "In order to observe a closer conjunction of these planets in the night sky, we would have to return on March 4, 1226."
It is noted that the unusual celestial phenomenon can be observed from anywhere on the planet. The main thing is that the sky is clear. The "Christmas Star" can be seen in the western sky about an hour after sunset when viewed from the northern hemisphere.
"On the evening of their closest approach, December 21, they will appear as a twin planet, separated by less than 1/5 the diameter of the full moon," Hartigan said. "For most amateur astronomers looking at the night sky through a telescope, both planets and several of their largest satellites will be in the same field of view this evening."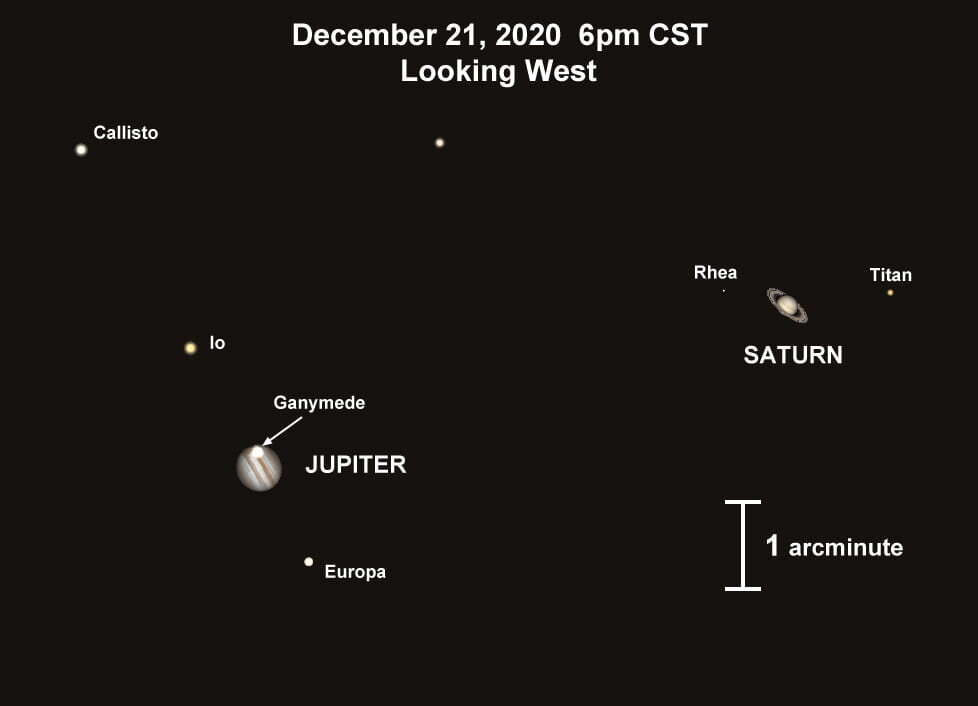 Those who want to see Jupiter and Saturn converge in the sky as close, but will be higher above the horizon, will have to wait until March 15, 2080, Hartigan said. After that, a similar configuration for this planetary pair will not be observed until 2400.
Astronomers are already preparing equipment to analyze in detail the upcoming event. Everything is very serious, because the second such rapprochement between Jupiter and Saturn cannot be expected.
Of course, there will not be a collision of planets. You just get the impression that something terrible is about to happen in the solar system. Astronomers have assured that there is no reason to worry.
Is the "Christmas Star" an omen of things to come? Mark your calendars!
A giant asteroid worth $ 17.4 billion is approaching Earth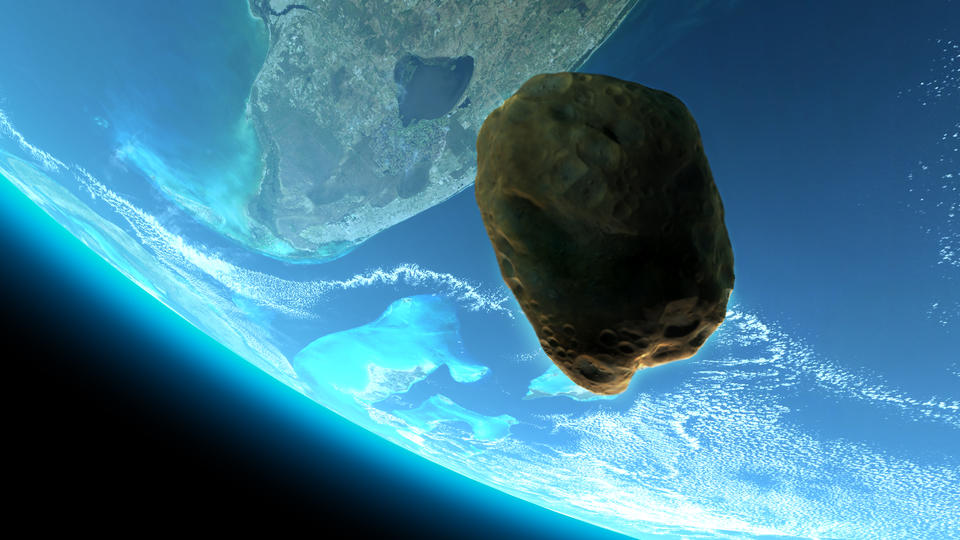 NASA announced the imminent flight of a potentially dangerous asteroid will pass the Earth. The website of the Center for the Study of Near-Earth Objects says that a celestial body ranging in size from 370 to 820 meters will approach the planet on November 29.
The asteroid, consisting of nickel, iron and cobalt, is approaching the Earth. The cost of minerals in its composition reaches $ 17.4 billion, with reference to the Asterank database, which contains data on 600 thousand asteroids.
The distance between the asteroid 153201 (2000 WO107) and the Earth will be more than 4 million kilometers, the Space Reference specified with reference to NASA data. It is noted that the distance from the Earth to the Moon is 10 times less, and the asteroid is considered dangerous because it crosses the orbit of our planet.
According to the NASA Center for the Study of Near-Earth Objects, the celestial body will approach the Earth on November 29.
It is noted that this time the asteroid does not pose a threat to the planet, however, it belongs to the group of potentially dangerous ones, since its trajectory crosses the Earth's orbit.
Intrusive buzzing. The Perseverance rover recorded the space sounds of its flight to Mars
NASA's new rover is equipped with a microphone to record sounds during landing on the Red Planet.
NASA's Perseverance rover, which is en route to Mars, has recorded its flight to the planet.
The new rover is equipped with a microphone designed to record sound when entering the atmosphere, descent and landing. The device should arrive on the Red Planet in February 2021.
But before the rover reached its destination, NASA's Jet Propulsion Laboratory (JPL) released an audio file recording what the rover "hears" during its interplanetary voyage.
The 60-second recording, posted on SoundCloud, was captured on Oct.19 while checking the rover's EDL and microphone system.
Experts explain that the buzzing sound comes from a pump that pumps fluid to regulate the rover's temperature.
NASA compares the new hit for your playlist to the noise you hear on wired headphones when the wire rubs against your clothing. It was these mechanical vibrations that the Perseverance microphone picked up.
"Located at the rear of the starboard side of the Perseverance, the pump is part of the unit's heat system that maintains operating temperatures for the equipment, even in the coldest locations," JPL said in a statement.
"I apologize to the person who came up with the slogan for the film" Alien "(" No one in space will hear your scream "- ed.), Perhaps no one will hear the scream, but perhaps a pump to remove heat will be heard," says a leading engineer at JPL Dave Gruel.
He added that the microphone picks up the hum of the pump through mechanical vibration.
The Perseverance rover is supposed to land on Mars on February 18, 2021 in the Jezero crater – it is believed that a riverbed used to pass through this area. This is one of those places where traces of living organisms on the planet could be preserved.
The main mission of the rover is to detect signs of life in order to advance the study of the ancient history of Mars. In addition, the device will become part of a mission to deliver samples from the surface of the red planet: it will dig out rock at certain points, and then another device will pick them up, which will send them to Earth.