Internal Emails Show FDA is Withholding the Fact that Foods in Your Pantry are Laced with Toxic Weedkiller
Glyphosate is Monsanto's flagship herbicide, appearing in hundreds of agricultural and gardening products, and although it has been linked to cancer and other serious health issues including birth defects and degenerative diseases, the FDA appears to be withholding the fact that this poison is contaminating many of the foods in your pantry.
Glyphosate has been found in a wide array of popular foods including cereals, staples like corn and soy,  Ben and Jerry's ice creams, and even in human breastmilk, suggesting that the chemical is making it to your table whether you know it or not.
Sadly, however, the FDA, the agency tasked with protecting the American public from unsafe food, has known for sometime that traces glyphosate are found in many more foods, but after two years of looking into this, the FDA still has not issued a warning to the public.
Recently, The Guardian obtained internal FDA documents that researchers within the FDA know full well that common foods are contaminated with glyphosate. In one email, FDA chemist Richard Thompson admits that food from his own home has tested positive.
"I have brought wheat crackers, granola cereal and corn meal from home and there's a fair amount in all of them," FDA chemist Richard Thompson wrote to colleagues in an email last year regarding glyphosate. Thompson, who is based in an FDA regional laboratory in Arkansas, wrote that broccoli was the only food he had "on hand" that he found to be glyphosate-free.

That internal FDA email, dated January 2017, is part of a string of FDA communications that detail agency efforts to ascertain how much of the popular weedkiller is showing up in American food. The tests mark the agency's first-ever such examination.

Thompson's detection of glyphosate was made as he was validating his analytical methods, meaning those residues will probably not be included in any official report. [Source]
Furthermore, the documents show that the FDA is also aware of levels of contamination in popular foods which exceed levels considered safe for consumption.
Separately, FDA chemist Narong Chamkasem found "over-the-tolerance" levels of glyphosate in corn, detected at 6.5 parts per million, an FDA email states. The legal limit is 5.0 ppm. An illegal level would normally be reported to the Environmental Protection Agency (EPA), but an FDA supervisor wrote to an EPA official that the corn was not considered an "official sample".
In other words, the FDA is doing the testing, but in an unofficial capacity, which therefore does not warrant a public warning. You and your family are consuming an unregulated amount of glyphosate.
Other findings in the documents obtained by The Guardian show that the FDA has also found glyphosate in numerous samples of honey and even oatmeal.
The decision to not inform the public is based on the complex relationship between Monsanto and the government, and the government has long demonstrated its will to stand by Monsanto who suggests that studies showing the toxicity of glyphosate are inconclusive. Never-the-less, the dangers are real, as further noted by The Guardian.
Pesticide exposure through diet is considered a potential health risk. Regulators, Monsanto and agrochemical industry interests say pesticide residues in food are not harmful if they are under legal limits. But many scientists dispute that, saying prolonged dietary exposure to combinations of pesticides can be harmful.

Toxicologist Linda Birnbaum, who is director of the US National Institute of Environmental Health Sciences (NIEHS), said that current regulatory analysis of pesticide dangers does not account for low levels of dietary exposures.

"Even with low levels of pesticides, we're exposed to so many and we don't count the fact that we have cumulative exposures," Birnbaum said. [Source]
About the Author
Alex Pietrowski is an artist and writer concerned with preserving good health and the basic freedom to enjoy a healthy lifestyle. He is a staff writer for WakingTimes.com. Alex is an avid student of Yoga and life.
This article (Internal Emails Show FDA is Withholding the Fact that Foods in Your Pantry are Laced with Toxic Weedkiller) originally created and published by Waking Times and is published here under a Creative Commons license with attribution to Alex Pietrowski and WakingTimes.com. 
Citizens Up in Arms Against 5G Wireless Technology Roll-Out: Are Their Concerns Justified?
Lloyd Burrell, Guest
Waking Times
City council chambers and local officials in the US are facing the outcry of residents frightened by the next generation 5G wireless communications which by all accounts, will be taking over neighborhoods soon.
A resident in Montgomery County, Maryland raised her voice to ask local officials "Why can't we do a real health assessment here and find out what the real health risks are — to our children?" at a public meeting held at the county [9].
What are the risks? More to the point what is 5G?
ABC: Teen Experiences Serious Complications after School Inserts Birth Control Implant Without Parental Consent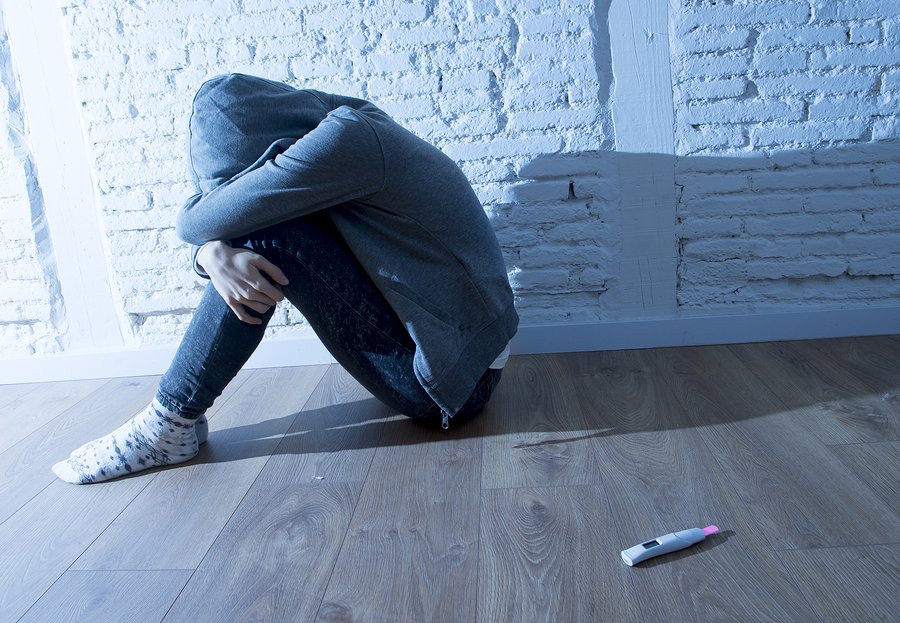 (Erin Elizabeth) A mother of a Digital Harbor High School student in Baltimore, Md. found out her 16-year-old daughter received a birth control implant at school after the teen started complaining about headaches and arm pain.
Nicole Lambert took her to the pediatrician, who discovered that a Nexplanon birth control device was the culprit. It had been improperly inserted by a school nurse three years prior, and needed to be surgically removed.
David Ledyard, attorney for the Lambert's, was contacted by PJ Media, and commented:for comment, who said:
"There's no transparency in the training or certification of the school health centers," he said. "Are they looking at the medical history of the students and doing a full workup before implanting these devices? What is the certification process and training of the nurses?"1
Ledyard has been trying to obtain this information from the school for over a month but has been ignored. Lambert has put in a formal request for her daughter's medical file, but the school has yet to turn it over. Ledyard added:
"It's important to [the mother] that this is not about birth control. If her daughter had needed it, she would have consented to get it."1
The implant was inserted near the back of Lambert's daughter's arm instead of the inside of her upper arm. Her doctor advised immediately taking the implant out to avoid possible complications, including blood clots. Along with the major health issues that the implant could have caused, Lambert was also upset that the implant had been administered by the school without her permission, saying:
"They call me for Tylenol, but they don't call me about birth control."1
A law in Maryland, that dates back nearly fifty years, makes it possible for minors to consent to invasive procedures without parental consent. Lambert said:
"I actually went to the school. I was furious. I was mad, so I went to the school and the nurse told me, 'I don't have to talk to you about absolutely nothing.' I'm like that is my child, I take care of this child, you can talk to me about my child, and they put me out of the school."1
Is Cannibalism the Solution to Food Sustainability in the Future?
Sergey Baranov, Contributor
Waking Times
Sci-fi has a track record of telling us what's next. Video phones, digital tablets, self-driving cars, helper robots, space travel and Artificial Intelligence were all envisioned by Jules Verne, whose 1865 novel From The Earth to the Moon tells a story of Baltimore Gun Club, a post-American Civil War society of weapons enthusiasts who shoot 3 people onto the Moon using a big cannon. Moon landing happens a century later. Herbert G. Wells predicted lasers, biological warfare and automation in his brilliant novels War of the Worlds and The Time Machine.