Insiders Speak Out: The Secret Workings of the Illuminati
It is well known that there exists a conspiracy to dominate this world and this is commonly attributed to a group called the Illuminati. While it is rare to get an insider perspective on how these secretive groups actually operate and perceive mankind, it can be done if you find the right sources. This article will explore 4 insider sources that I believe to be legitimate and extremely informative. The following videos and interviews may shock you but they are truly worth your time. They expose the ruthless mindset and actions taken to keep humanity suppressed in virtually every aspect of everyday living. They also highlight some of the inner details of how the Illuminati is structured, the scope of its activities, and what it is like living within these orders. Each of these sources is unique and reveals important pieces that can be used to better understand the bigger picture. Further research into these matters will confirm that a worldwide network of powerful forces does indeed exert almost total control over all areas of importance on this planet. This is something that we are beginning to understand with greater clarity now given our access to the internet and thanks to the work of so many dedicated investigative journalists, authors, filmmakers, activists and those who have spoken out about their experiences with these groups. There are powerful forces operating in and beyond the world, and it seems that those who are 'in the know' have always recognized this.
Since I entered politics, I have chiefly had men's views confided to me privately. Some of the biggest men in the United States, in the field of commerce and manufacture, are afraid of somebody, are afraid of something. They know that there is a power somewhere so organized, so subtle, so watchful, so interlocked, so complete, so pervasive, that they had better not speak above their breath when they speak in condemnation of it.
– Woodrow Wilson, former US President (1913)
The Secret Covenant
First, I would like to share with you a very interesting document known as The Secret Covenant, which reveals just how extensive and calculated the means for maintaining power really are. Even if this document is not 100% genuine, it helps to put things in perspective as to how far things have gotten out of hand. Written from the perspective of someone with a keen understanding of the elite mindset, this document and video will leave a lasting impression on you regardless of where you stand on these issues. Understanding the control agenda for what it is and where it comes from will help us to finally dismantle it, as we can begin to identify its weaknesses, its perpetrators, and then take concerted action as a whole. Seeing clearly is the first step to our liberation.
Here is the backstory. In March 2004, G. Edward Griffin (author of The Creature from Jekyll Island) received an email copy of a document entitled The Secret Covenant. According to Griffin: "It appeared to be the blueprint for a master conspiracy to dominate the world. The author was anonymous, and the original text, dated June 21, 2002, came from a non-functioning email address. Nevertheless, it was so convincing that the lady who sent it to me believed it was an authentic message from a member of the Illuminati.
She wrote:
Mr. Griffin: Maybe you are already aware of this document from an unknown author but I thought it was worth sending to you just in case. It is so powerful in its statement that you cannot imagine it to be a hoax; anyone with a sane mind will notice that we are already in that world. I just feel it is warning us, but how many will believe it. You and I know that that world is here. What amazes me is that one of the "Illuminattis" is actually warning us.
Please send your comments,
M.C.
Quebec City
*****************
Be advised that the video is powerful and disturbing and may not be appropriate for those who do not want to face these realities yet. The scale of deception imposed upon us in everyday life is absolutely staggering when you can see it for what it truly is. The full text of the Covenant can be found here. What I find particularly interesting (in the video) are the repeated allusions to reptilian influence over the elites in our world. This may be another hint that extraterrestrial influence is actually being exerted behind the scenes, something that we are just beginning to comprehend and fully appreciate.
Regardless of how much influence and power these beings have over us, we are NOT powerless. The bottom line is that we are *equal* with the elite and those who rule over us. We are ALL divine in nature and this physical reality is not the only reality we exist in. They do not want us to know this, lest we begin to remember our divine origins and take action against them. We are Spirit incarnate and it is up to us to remember this and to take action to liberate ourselves from the bondage of tyranny. Transcending our ignorance is required and we must be dedicated in our efforts to become more aware of the world and reality we live in. Expanding our understandings of this world and how it operates can be very helpful in reducing and eliminating draining negative behaviors and forces in our lives. Claiming responsibility for our own lives is essential — this is not about blaming others for our problems but rather seeing how we have been contributing to our own demise and that of the world. Sure we have been cleverly duped and misled, but we always have the power to turn that around. The decision is always up to us — we cannot give away our power without our consent.
Recognizing all the ways that the elites have been controlling us, whether through the TV, "education", money, vaccines, GMOs, etc ultimately serves to empower us as we begin to make different choices that are more conducive to health, vitality, and peace between all people. This is a call to revolution — NOT violent resistance — but rather an inner revolution, and this starts in the mind and how you see things. Choose to see with greater objectivity and compassion and you can stop feeding the very systems that are repressing the world. If we ALL stopped complying with these structures and systems, they would stop functioning immediately!  Remember, *we* are the ones doing the majority of the work to keep this system going by participating in it and fueling it. Those in power have just cleverly deceived us to believe that this is the only way things can be and that this is somehow serving our greater interests — two assumptions which are not true!
The reasons that the "dark" have been so effective in maintaining power for so long are actually quite simple. They have kept their knowledge of the higher realms and the divine totally secret from the masses, while keeping the public focus on materialism and anything that breeds separation and conflict. They are very dedicated in their efforts and united sufficiently in their outlooks to be truly effective in ruling over the many. Let's face it, most people don't want to really think for themselves and are happy to have someone else do it for them. The elite are more than happy to fill this responsibility and they have been engineering consent for centuries now with their advanced understandings of the human mind and our deeper inclinations. Meanwhile, the true elite bloodlines teach their offspring real education about the workings of reality from a young age, where they are given the chance to eventually specialize in an area of importance. According to the self-proclaimed Illuminati insider known as HiddenHand, which appeared on the Above Top Secret (ATS) forum in 2008:
There are six disciplines of training within the Family, and each member of the Family is schooled extensively in all of them, from early childhood. We all have an area of specialty, though we have experience in all spheres. The six spheres or 'schools' of learning are Military, Government, Spiritual, Scholarship, Leadership, and Sciences. In practice, out there on the 'stage' of public life, we hold key positions in all of these main areas of importance. With the addition of a complicit Media machine and ownership of your Financial establishments, all bases are covered.
It is important to realize that there is truly a pyramid top-down structure of power, where everything is compartmentalized and disseminated on a need-to-know basis. The true ruling elites stem from 13 original bloodlines, most of which we do not even know their names, who comprise the core of the "Family." HiddenHand, a specialist in the Spiritual school, does an excellent job explaining some of the biggest mysteries of creation and claims to be part of the Lucifer Soul Group, which explains a lot of the Luciferian worship that goes on in secret orders.
The interview offers a fascinating and compelling look from an elite perspective that I strongly recommend reading through. While his 'predictions' for 2009-12 did not come to pass, it has still forever impacted my view of those in power and I feel as if I have gained a higher understanding from learning more from their point of view. This really helped me forgive the elites, for on a deeper level we are all connected and part of the Oneness, all actually playing for the same team. Holding hatred and resentment in my heart for years was a heavy burden and I am glad that I have made the choice to release it. This is hard to understand from an earthly perspective, but the more we cultivate our inner selves, we can begin to remember where we come from and how we all relate. More highlights from the interview:
ATS: Are we really considered cattle and traded as such by the government?
HH: By the governments, generally, yes. People are seen as 'collateral'. Pawns that are maneuvered around the chess board, according to the game plan. By the Family, contrary to popular beliefs, many of us do not mean you any harm directly. There is just the matter of divine destiny to uphold and unfold, and we must play our parts in the game, as given to us by the Creator. In many ways, it is actually in our own interest that you are prepared for the coming Harvest. Just not maybe prepared in quite the way that you would like. Still, even then, you are choosing the Negative Polarity with your own Free Will decisions, with a little 'help' and direction from us. Souls are Harvestable in either 'extreme' of the Polarities, one could say.
ATS: If so, how do we become freemen?
HH: You will never be 'free', for as long as you are incarnating on this planet. The very nature of your being here, is indication of that. There is a reason why you are here, and 'here' is very likely not really where you think 'here' is. How do you become free? By working out where you are, and coming to an understanding, of why you are here. You are fast running out of time to do so, before the coming Harvest. Those that don't make it, will have to repeat the cycle.
ATS: OK, so your family and fellow elites might be as entrapped in the Earthly realm as we are, but why actively propagate and aid the forces of enslavement?
HH: Because that is the part we have been contracted to play, in this game. In order to "win" (or more accurately to be successful in) the Game, we must be as Negatively Polarized as possible. Service to Self in the extreme. Violence, War, Hatred, Greed, Control, Enslavement, Genocide, Torture, Moral Degradation, Prostitution, Drugs, all these things and more, they serve our purpose. In the Game. The difference between us and you, in the Game, is that we know that we are "playing". The less you know about the Game, and the less you remember that you're a player, the more "senseless" living becomes. In all these Negative things, we are providing you with tools. But you do not see it. It is not what we do, but how you react to it, that is important. We give you the tools. You have the Free Will choice how you will use them. You have to take responsibility. There is only One of Us here. Understand that, and you will understand the Game.
Another powerful insider source comes from former mind-control trainer and Illuminati defector known as Svali, who details her knowledge and experience within the group in perhaps one of the most comprehensive and revealing accounts ever released to the public. She has since been a consultant to an online survivors group helping people deal with issues related to cult programming and ritual abuse. Svali was a "generational member" with her entire family being part of these cult groups, which conducted almost all of their dark activities during nighttime hours.
Until the age of 38, I was a programmer with this group, and as such I was aware of much of the underlying agenda behind the programming. I had to be. I was teaching other trainers to do their jobs better, more efficiently, and as a former member of the group, totally "sold out" on the ideology that motivated me, I became excellent at what I did. The reason? I believed that the group would rule the world within my children's lifetime. In fact, I was told that my children would be leaders in the New order, which would be brought in by the middle of this century. I was taught this from infancy on. My parents believed it, the leaders around us taught and believed it. And the things that I saw certainly showed great organization and concentrated effort towards this goal.
Her writings are split into two main parts: How the Illuminati Cult Programs People and The Illuminati in America. In Part 1, she explains how the Illuminati is organized in the United States at a hierarchical level, jobs in the Illuminati, their methodology to take over the world, extensive knowledge about mind programming for slaves and operatives, and much more. In Part 2, she further elaborates on what is the Illuminati, its influence in Hollywood, the Freemason connection, ritual abuse and sacrifices, the Supreme World Council, the future goals of the group, and more. Her writings are short, genuine and to-the-point and I highly recommend them. They contain so much more than is listed here in this article and can truly inform you of the depth and scope of these activities.
The leadership levels include businessmen, bankers, and local community leaders. They are intelligent, well educated, and active in their churches. Above local leadership councils are the regional councils, who give dictates to the groups below them, help form the policies and agendas for each region, and who interact with the local leadership councils. At the national level, there are extremely wealthy people who finance these goals and interact with the leaders of other countries. The Illuminati are international. Secret? By all means. The first thing a child learns from "family, or the Order" as they are called, is "The first rule of the Order is secrecy". This is why you don't hear from more survivors who get out. The lengths that this group goes to, to terrify its members into not disclosing, is unbelievable.

I have seen set ups (oh, yes, they set up fake deaths, etc. ) where a person was "burned alive" to teach the children not to tell. They are told that this is a traitor, who disclosed, and now he is being punished. (The person wasn't really a traitor, and is in a flame proof vest, but the vision of a person on fire and screaming remains with 3 and 4 year old children for a lifetime). And, when they are adults, even if they DO leave, scenes such as this mean they won't tell many people for fear of being traced and punished.

Because I helped create a lot of set ups as an adult trainer, I became somewhat cynical, and have chosen to disclose as a result. Although I do fight intense fear even now at times. Try being buried in a wooden box for a period of time (it may have been minutes, but to a four year old it is an eternity), and then when the lid is lifted, being told, "if you ever tell, we'll put you back in forever". The child will scream hysterically that they will NEVER EVER tell. I was that child, and now I am breaking that vow made under psychological duress. Because I don't want any other children to go through what I did, or have seen done to others.
– Svali, from "Who and What is the Illuminati?"
Cathy O'Brien – MKULTRA Sex Slave
Another treasure trove of mind-blowing testimony comes from Cathy O'Brien, a former Monarch "Presidential Model" mind-controlled slave who has delivered one of the most detailed and horrific accounts of her experiences in the book Trance-Formation of America. This book is available as a PDF online here and here chapter-by-chapter, and is something that must be read for yourself to fully appreciate the scope and viciousness of the evil perpetrated within these families, groups, and orders. However you are also free to watch her outspoken videos on YouTube if you don't have the time to read. This will reveal to you the REAL hidden side of power in the White House as it was in the 80/90s and likely continues today, as she exposes some of the biggest household names in US history and their twisted activities. This includes "The Most Dangerous Game", or human hunting, which is briefly described in the video below. Cathy O'Brien won't be the first or last victim of these types of atrocities, but it is important that the truth is revealed for all to know and see for they continue to this day.
I share this information not to scare you but to give you an idea of how widespread and sophisticated these operations are. The goal is not to fight them directly, but to use our most potent weapon available: our individual consciousness. While this may not sound menacing, it is the most powerful tool we have because it is the very essence of our being and it is how we can create real change in the world. When we change ourselves from within, the reality on the outside will also begin to change. So essentially this is all "an inside job." Facing the darkness of this reality head-on is essential, otherwise we will not be able to genuinely realize why we are here during these important times.
Our connection to our innate spiritual intelligence will help us to see, know, and act with certainty in the times ahead. Those in power will continue to do their best to disempower us and control us through fear and other advanced mind-control tactics. They are working towards a new world order and they need our consent in order to succeed. However, the stronger we are with Knowledge within us, the more we are able to see clearly and to resist this. Learning to silence our mind and get in touch with our Spirit is vital if we are to face the times ahead with success. Raising our consciousness, becoming more aware, and taking empowered and responsible action is our birthright. We are here to serve our fellow man and to help this planet and our race evolve. We wouldn't be here otherwise.
Learn as much as you can and spend time taking constructive steps towards your purpose for being here. We are not here to figure everything out but we each have our roles to play in the grand scheme of things. May you be blessed and guided by Knowledge during your journey here, succeeding in your mission and returning to Wholeness when you are ready.
With love,
Eliot
Juno probe recorded a radio signal source in orbit of Jupiter which may be an ancient interplanetary station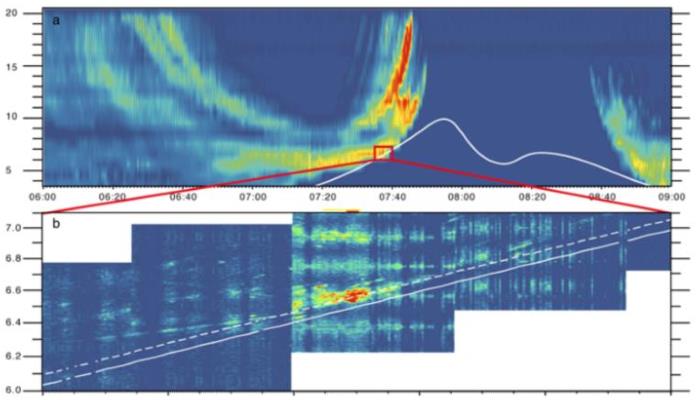 Juno, is NASA's unmanned interplanetary station launched on August 5, 2011 to explore Jupiter, the second project under the New Frontiers program. The spacecraft entered the polar orbit of the gas giant on July 5, 2016. The purpose of the mission was to study the gravitational and magnetic fields of Jupiter, as well as to test the hypothesis that Jupiter has a solid core.
Instruments of the Juno interplanetary probe, which is exploring Jupiter, detected a nearby signal at a frequency of about 6.5 megahertz, which is in the range of high-frequency radio waves. On Earth, they are used for ionospheric communications and over-the-horizon radar, but in Jupiter's orbit, their source is supposedly natural.
Such signals have been known for a long time: they are called decametric radio emission. However, for the first time, a spacecraft recorded them in the immediate vicinity of the place of origin. In fact, the probe flew through the source of the radio burst, near Ganymede, Jupiter's largest moon.
Juno's sensors observed the phenomenon for about five seconds, and then it merged with the background radiation. Given the speed of the probe – about 50 kilometers per second – we can conclude that the area of ​​space where the signal is generated is about 250 kilometers across.
As NASA explains, the found radio emission with a frequency of 10-40 MHz creates a stream of electrons rotating in Jupiter's magnetic field. They generate a radio signal as a result of a process of a certain cyclotron maser instability. 
NASA was so terribly interested in this cyclotron instability that the Juno mission was decided to be extended indefinitely, and now the bright adepts are busy building a new ship, the money for which they managed to get in a record short time.
The intrigue is that the conspiracy theorists knew about this radiation back in October 2020, although NASA only spoke about it now. The story began there with the appearance of the following message on one of the network boards:
According to this modest text, it was written as if by a CIA officer who went on the run in the fall of 2020. The reason for this was the cleansing of a team of agents who cleared and hid information about the discovery in orbit of Ganymede of an object similar to an interplanetary space station, created using some advanced technology. 
It was opened by the same "Juno", which on June 6, 2020 discovered a strange radio signal, which NASA reports only now. The signal was very powerful and went in a narrow beam, which does not happen in nature, so the satellite was slowed down and at the next revolution turned to look – where is the beam coming from?
The signal came from an object in the form of a torus, inside which a sphere about 1000 feet in diameter was suspended. The sphere was of a substance resembling metal, glowing with a purple light with a green tint, and rotating clockwise. In this case, the torus rotated in the opposite direction. It also looked like the sphere had been damaged by some kind of internal explosion. Nobody had any idea what it was, and it was thought that this was the work of the proto-civilization of the Earth, which was trying to colonize Jupiter. The version of the object's alien origin was also considered. 
When people read it in October, everyone laughed merrily. However, when NASA revealed the discovery of something on Ganymede, everyone suddenly realized that the message seemed to be pure truth and therefore now, in order to hush up the information, NASA urgently released its legend of what was happening. 
Peruvian court names Gates, Soros and Rockefeller as "creators" of the COVID-19 pandemic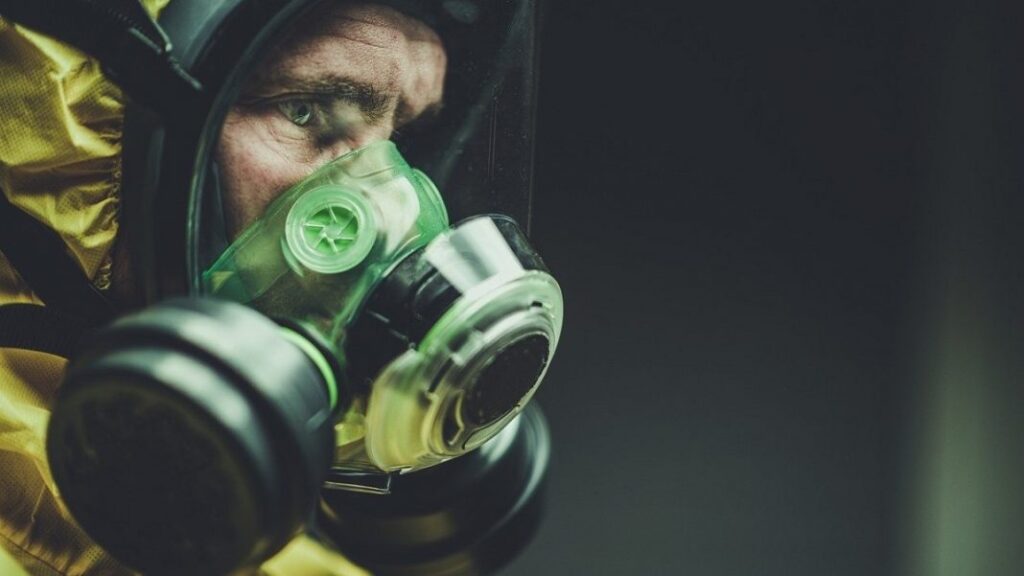 Peruvian judges said the coronavirus pandemic was organized by "authors of a new world order", including Microsoft founder Bill Gates, investment banker George Soros, and members of the Rockefeller family of billionaires. Such a verdict was issued when considering an appeal to extend the detention of a local resident accused of rape.
Judges Tito Gallegos, Luis Legia and Tony Changaray were the authors of the controversial ruling. They explained that the coronavirus pandemic turned out to be force majeure, since no one, except for the "organizers" of the pandemic named by them, could predict its consequences.
"The criminal process was paralyzed due to the COVID-19 pandemic created by the criminal elites, which paralyzed activities in almost all countries … No world government, individuals and legal entities, nor the defense of the accused can claim that this pandemic can be called 'predictable', except for the creators of the new world order, such as Bill Gate, Soros, Rockefeller, etc., who ruled it. They continue to manage it in conditions of extreme secrecy and in global corporations with an eye on the 2030 project," the Pasión por el Derecho edition quotes the text of the resolution.
Representatives of the department, which is responsible for overseeing the work of judges in Peru, have already announced that a review has begun against the authors of the ruling. The RPP publication indicates that it will be clear from its results whether a colleague committed a violation.
In early 2020, against the backdrop of a pandemic, conspiracy theories related to the spread of COVID-19 spread online. According to one version, some world forces (among which Bill Gates, the CIA and the Chinese authorities were mentioned ) specially brought the coronavirus into the laboratory and spread it to put the inhabitants of the planet at home, irradiate them with 5G, and then microchip them.
Gates himself later stated that such theories were "difficult to deny" because they are "too ridiculous."
Meanwhile, the World Health Organization (WHO) believes that the virus was not created artificially – the organization is of the opinion that the infection was transmitted to humans from bats.
US "on the edge": Seven facts showing what is brewing to happen in the US?
The United States is in danger of going to extremes, which after the January 6 events, no one knows what is happening in the country and the uncertainty seems to peak in the next few hours.
There are facts which could show that we are heading for the most dramatic hours the world has experienced since the August 1991 coup in Russia when the communists attempted to return to power and take control of the nuclear arsenal.
First, after an incomprehensible and unexpected blackout in Pakistan, a blackout happened in the Vatican.
A few hours before the blackout in Pakistan, the frequency of power grids in Europe dropped sharply, and only renowned German engineers and no less famous German quality of equipment saved Europe from plunging into darkness, as it happened a little later in Pakistan:
Are there plans for some kind of Pentagon intervention, as Washington now resembles Moscow in August 1991?:
Second, US President N. Trump is ready to activate the Emergency Alarm system that bypasses all conventional media (television, internet, radio, etc.) to send a message to US citizens!
In response, of course, to the decision of the dominant online media, from Google to Fb, Amazon, Tweet, Twitch to ban Trump from communicating with US citizens, even through Parler, the medium used by tens of millions of right-wing Americans to communicate.
The Emergency Alarm System (EAS) is a national alert system in the United States that came into force on January 1, 1997 and is coordinated jointly by the Federal Emergency Management Agency (FEMA), the Federal Communications Commission (FCC) and the National and Atmospheric Administration (NOAA).
The system is designed primarily to allow the president to address the country by intervening in the programming of all radio and television stations in the event of a national emergency.
The Integrated Public Alert and Warning System (IPAWS) is used as a backend for the dissemination of warning information via EAS and related technologies, such as Wireless Alerts Alerts (WEA), using Common Alerting Protocol (CAP). EAS messages are mainly transmitted via terrestrial and satellite radio and television (including broadcast and multichannel television), which must be part of the system.
Millions of SMS have been sent in the last hours with the following update:
Third, the US military has been embroiled in an unprecedented political conflict. According to the New York Times, Democratic House Speaker Nancy Pelosi asked Chief of Staff General Marley Miley to restrict the president's access to the nuclear arsenal, but he refused, as it would be a purely military coup.
The representative of the American Military leadership, David Butler confirmed that "the phone call was made and there was information about the nuclear control procedures".
To add that 70% of the military support Trump, but one can not imagine the involvement of the US armed forces in the internal political conflict, even if it has gone beyond what could be assumed as "within reason."
Fourth, the airspace above Washington was recently closed. Theoretically, it closed because an air traffic controller fell ill with coronavirus. Information was then leaked about "a possible terrorist attack by Iran in retaliation for Suleimani's assassination."
How likely is that? Then there were rumors that it was closed because N. Trump moved out of the White House accompanied by USAF fighters.
That is, for the movement of the aircraft of the presidency "Air Force 1" but it does not cease as a fact to be unprecedented.
The official excuse is that they disinfect the Air Traffic Control Room for flights over 18,000 feet because of a controller who tested positive for the virus.
See the picture of air traffic on the east coast of the USA, now:
Fifth, the arrival of the National Guard in Washington in large numbers:
Military helicopters observed over many US cities. There are many helicopters, they fly at unusually low altitudes and, if the helicopters are attack helicopters, people can consider full suspension systems with weapons:
Sixth, the Federal Emergency Management Agency (FEMA) has released an UPDATE of the nuclear attack guidelines it gives to all Americans through the Ready.gov website. Among the items added by FEMA are the following:
On your way to work, find suitable hiding places to look for in the event of an explosion. Due to COVID-19, many of the places you may walk to and from work may be closed or may not work during normal hours.
Such things were brought to the attention of the Americans for the last time fifty years ago, at the very peak of the Cold War, and the fact that this is now remembered again is very surprising to everyone.
Seventh,since Sunday, January 10, the Boeing E-4B is constantly in the air – one of the so-called "doomsday aircraft", that is, an air command post:
In normal times, any of these messages taken separately would have caused a serious panic among American conspiracy theorists, since, apart from periodic flights of "doomsday planes," nothing of the above has ever happened. And now it turns out, as it were, seven inexplicable sensational news in 24 hours.
This allows one to think that in the United States either some not very good things are being prepared, or these things are in full swing. That is, we can talk either about some grandiose false flag or even a possible world war.