Independent Scientists Claim That We Are Living In 1722, Not In 2019
Today more and more independent scientists come to the conclusion that three centuries have been lost in the history of mankind. But how did it happen and why?
Experts based on the study of many historical documents came to the conclusion that in the period from the 8th to the 11th centuries, chronological events are inconsistent, vague, imprecise and very poor, as if they were simply made up.
There are irrefutable documents indicating the loss of three centuries. Thus, the grandiose construction in Constantinople of that period was for some reason abruptly suspended … for three centuries and then suddenly resumed.
Exactly the same absurdity can be traced when building the Aachen Cathedral in Germany. And there are too many inconsistencies.
This huge leap in history's timeline may have been a result of some confusion when the Pope switched from the Julian calendar to the Gregorian calendar in 1582 A.D., where there was a discrepancy of at least 10 days.
Maybe there was a misinterpretation of documents somewhere along the line, as forged historical documents aren't necessarily rare. But maybe it was no accident at all.
The phantom time hypothesis is a theory asserted by Heribert Illig and first published in 1991. It hypothesizes a conspiracy by the Holy Roman Emperor Otto III, Pope Sylvester II, and possibly the Byzantine Emperor Constantine VII, to fabricate the Anno Domini dating system retrospectively, in order to place them at the special year of AD 1000, and to rewrite history to legitimize Otto's claim to the Holy Roman Empire.
Heribert Illig believed that this was achieved through the alteration, misrepresentation and forgery of documentary and physical evidence. According to this scenario, the entire Carolingian period, including the figure of Charlemagne, is a fabrication, with a "phantom time" of 297 years (AD 614–911) added to the Early Middle Ages.
So it is quite possible that we live in 1722, and not in 2019.
House abandoned by its owners because they hear screaming from the basement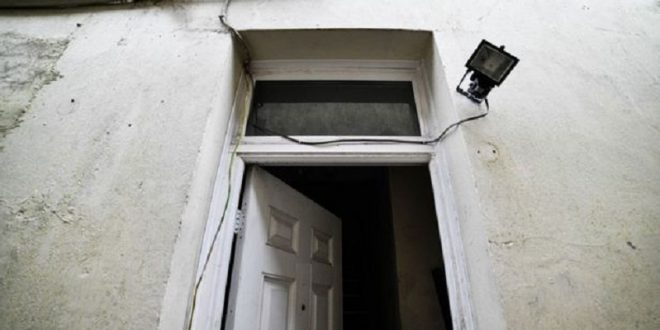 There is a house in a Welsh town at the centre of a mystery which has seen its owners fleeing the country in utter terror.
So petrified are they about the sounds they can hear underneath their home that they refuse to step foot inside it ever again.
The police have been called but the sound of screaming coming from underneath the basement has not been identified.
But they are convinced there is something going on below the ground.
The claims may sound outlandish, like something from a Hollywood horror, but there are recordings that the owners have made, inside the property, which they say prove the existence of a dark, sinister secret.
It all started one night in June 2018.
The owners, Alan and Christine Tait, were up late at the Ammanford house when the latter went to the kitchen to make a coffee. While stood over the kettle, she was convinced that she could hear strange noises, and went to inform her husband.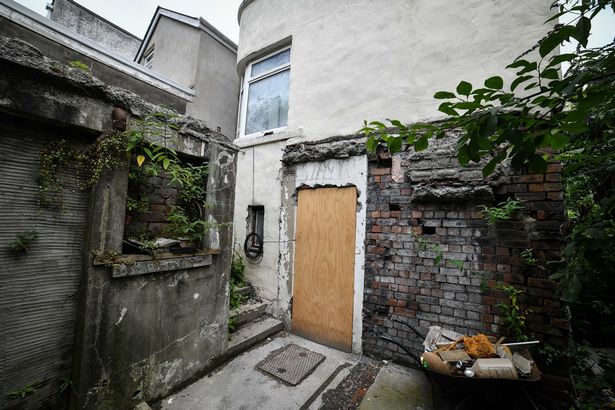 Women and children screaming, heavy knocking and men talking in a foreign language were just some of the sounds that disturbed the couple to the point where, within weeks, they would leave their home of 11 years and vow not to return.
They had no idea where the noises were coming from, but they were coming from somewhere, so they set out to investigate.
"It was like a flushing noise that I heard first," says Christine Tait from the couple's camper van that they now live in.
"I told Alan about it and that I couldn't figure out where it was coming from. He left his phone in the bathroom with the recorder on to try to pick up the source of the noise, and then we could hear a machine running.
"We started to record all over the house, and we picked up the sounds of chains, a motorbike starting, and people screaming."
It soon became apparent to Mr and Mrs Tait, both 62, that the noises were of a subterranean nature.
They appeared to be coming from the kitchen area. Not directly underneath the kitchen, but underneath the basement that sits below it.
Eager to discover more, Mr Tait dug two 1.5 metre channels into the walls and placed recording equipment inside the shafts created.
In his own words, the sounds he picked up included  "a woman screaming, sexual sounds, dogs barking, a printing press running, a motorbike, a car horn honking and what sounds like a police siren".
The couple have hundreds of hours of recordings containing different sounds, all of which they claim are coming from underneath their house.
The ordeal has upset them so much that they now travel around the UK trying to spread the word about "what is going on" in Ammanford.
"Hundreds of people have been in touch with us and agreed that this needs to be properly looked at," says Mr Tait.
"All I really want is an explanation. Why are there people screaming? There must be something going on. We have placed microphones all over the place, because we wanted to prove or disprove what we were hearing.
"Were these noises coming from the main road? Were they coming from a park?
"We put microphones at the front of the house, at the back of the house, inside and out, and in the basement.
"The device we left in the basement picked up the screaming and other noises. The other devices, which were recording simultaneously at the front and back of the property, picked up nothing at all."
Mr and Mrs Tait sent WalesOnline a key to the house, but advised us that if we entered the property we did so at our own risk.
Despite being in a busy town centre, the property lies hidden down a narrow and lonely alleyway. The street is filled with shops and other commercial properties, bar one empty building next door that is up for sale.
The front door immediately leads to a staircase which rises to a winged 1st floor that is split in two. There's a room to the right and a larger, sprawling room to the left.
The kitchen sits directly above the now-sealed-off basement.
There is no direct access to the underground space, other than down a small hole with nine feet of darkness below it.
We left our own recording device at the edge of the hole for a number of hours.
Meanwhile neighbours we spoke to were largely unaware of the mystery on their doorstep.
The recording we took showed a single spike.
Unfortunately it was us leaving the property.
The recordings made by Mr and Mrs Tait, however, were carried out inside the walls of the basement, rather than above a hole in its ceiling.
They are adamant that something is going on.
They have set up a petition as they try desperately to get the authorities to investigate further.
They claim police are ignoring their concerns and that "this matter needs an urgent, full investigation".
Dyfed-Powys Police has confirmed that they have received correspondence from Mr Tait and that officers attended the area in November last year. They did not find any evidence of any wrongdoing.
Their assertion has not weakened Mr and Mrs Tait's firm belief that there are people – men, women and children – living, sleeping and working underneath the house.
Mrs Tait believes there are "quite a lot of people down there" and that the mystery might be connected to people trafficking, as well as drug manufacturing.
The couple refuse to return to Ammanford, in fear of what they might find. They even say they are concerned for their own safety.
Such is the strength of their conviction that illegal activity is taking place underneath their house, they have felt compelled to flee. They were in Gloucester earlier this year and their story was featured in the local paper, but since then they have moved on again.
They are not prepared to say where in the UK they currently reside and did not want pictures of themselves published in the press.
"We're travelling around the country handing out posters and fliers about what we think is going on," said Mr Tait, defiantly.
"We want as many people as possible to know about this so that the police are urged to carry out a more thorough investigation.
"We don't want to go back until the matter has been resolved.
"I think we're dealing with a serious criminal gang here, and I think our lives could be in danger if they knew where we were."
Fact or fiction? The unearthing of a sinister operation or a fanciful horror story? You can make up your own minds. Mr and Mrs Tait already have.
Source: Wales Online
"I Saw Hyper-Advanced Aquatic Alien Creatures In the Ocean", says Nat Geo Photographer
Director of Photography for OceanX and National Geographic, Lu Lamar, made a rather unusual claim in a video clip.
In the YouTube clip posted by OceanX on June 15, Lamar states the following:
"I think, in the ocean, I have come across potentially beings from another heavenly body that are more highly advanced than humans."
Lu Lamar is a respected photographer with a lot of experience documenting oceanic wildlife in the deepest parts of our oceans.
IF there is any truth to this claim, it may lend credence to the existence and sightings of USOs, alien underwater bases, and even intelligent life in the depths of our oceans.
Photographs Of A Supposed Alien Ship Dropped in Australia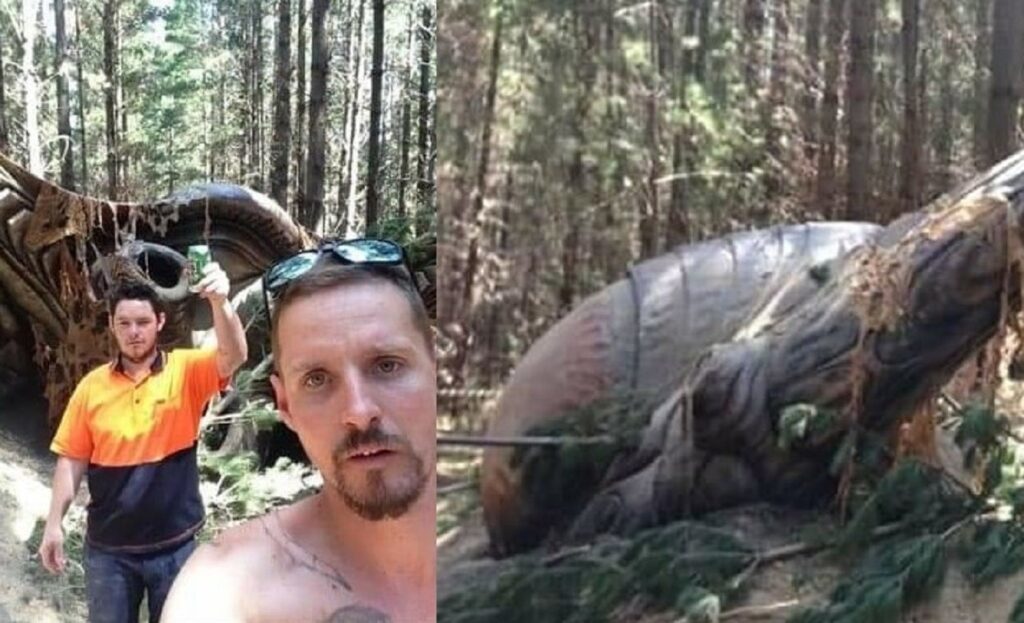 Those who say that UFO photos are always blurred and too far away to be able to identify them can not say the same about the images were taken by two men in Australia.
The photos and selfies are just above what they say are the remains of an alien spacecraft, even its beer can is clearly visible. What is "blurry" now, is exactly what it could be .
This case belongs to MUFON and is the number 99,500, which can also be seen on the UFO Stalker website. Obviously, the report is not made by the actual witnesses/photographers and was submitted two years after the alleged discovery.
"They called some friends and told them that they would come to pick them up to show them the object. When they returned a few hours later, the site had been cleaned and there were no remains of it. There was a police tape but everything else was gone. They took some pictures with their phones before and after. "
The post of MUFON was picked up by the intrepid observers of the UFO portal Texas UFO, who uploaded the photos to their website and social networks, where the skeptics focused on the idea that the supposed debris seemed to come from a movie.
And that's entirely possible since the film crew has used Monte Macedon (the name of the city and the mountain where it sits), especially for the scenes of the 2009 science fiction film "Knowing", the film of terror "Do not be afraid of the dark."
However, those scenes were filmed four years before the alleged UFO accident was discovered, enough time for it to deteriorate (movie sets are not made to last) or to be vandalized.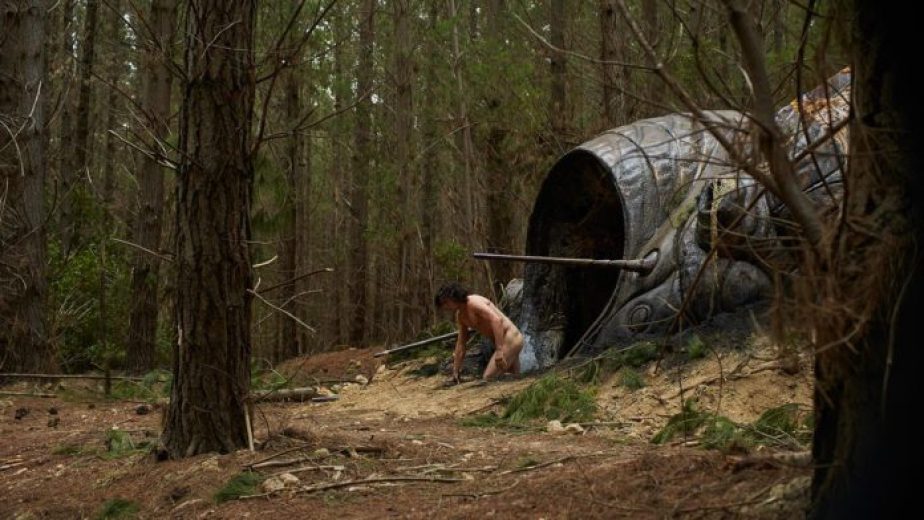 Macedon is also located a few kilometers from the location of Hanging Rock, the famous geological formation that has great spiritual and cultural significance for the Dja Dja Wurrung, Woi Wurrung, and Taungurung tribes.
Then there is the "police barrier tape". That is the strangest part of this report. Why would the police be called to remove a set of old movies and why would they cordon off the area with yellow tape? It does not sound like things were from a movie … or a picnic … Any ideas?
Whatever it is, this sounds like a great argument for a new movie in a beautiful place that is cheaper to shoot than Hollywood. What do you think about it? Leave your comment below.
Source thelifehacker.org