Incredible image shows ethereal object over the skies of London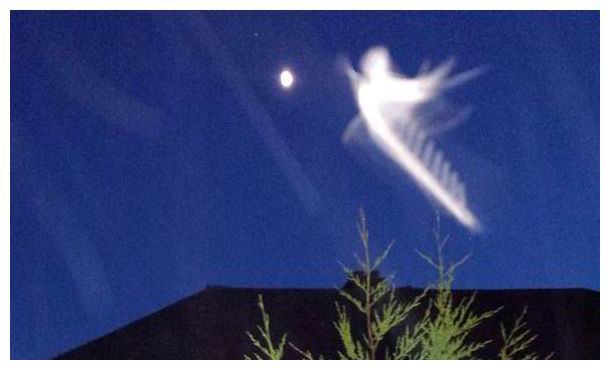 Mark Reynolds Daily Express, UK
This extraordinary photograph taken by a resident of the hitherto unremarkable Greater London borough – apart from being the birthplace of England football captains Bobby Moore and John Terry of course – was taken by a local resident.
Mirjeta Binoke, 38, was in her back garden with friends recently when she looked up at the night sky and saw the moon flanked by four stars.
She thought it would make a nice picture and went indoors to get her camera phone.
"When we looked at the picture we saw this image there and everybody was amazed by it.
"My first thought was that it might be a creature like a pigeon, but everyone said it looks like an angel," she said.
The story gets curiouser as well.
Two days before the angel picture was taken construction company director Mirjeta's son was in his bedroom when he reported to his parents that there had a been a very bright white flash coming from above the house and outside his window.
Mirjeta, a church-going catholic, said: "We didn't believe him at first but when we saw the image in the picture it certainly made us think."
Plymouth, UK paranormal investigators receive major spike in calls over June, July
© John Allen
Ghost hunt- search for paranormal activity at Palace Theatre.
Sarah Waddington
Plymouth Live
The scorching heatwave is being blamed for causing a massive increase in paranormal activities in people's homes around the South West region.
This is according to ghost hunter expert Gary Parsons of the Plymouth Paranormal Investigators (PPI), who says they have received a "major spike" in the number of calls during the past two months.
Some people have even been afraid to enter their own homes.
Mr Parsons said: "We have received a major spike in the number of calls during June and July, with people reporting scary supernatural phenomena, and one couple almost afraid to go into their own home because of poltergeists, and residual energies making things move."
The team of ghost hunters at Plymouth Paranormal Investigators have been in the ghostly business for years and use highly specialised technical equipment to find answers to the unexplained, and free homeowners from unwelcome spirits.
Technical paranormal expert, Robert Bryant, said: "With temperatures soaring its having an unexplained increase in paranormal activities. We use a number of items to communicate with energies and especially our Huff Wonder Box. It is designed to search out unexplained orb lights, eerie voices, and deadly spirits.
"On a recent house investigation, my body was taken over by a dead priest and refused to leave until it was ordered to leave by my colleague Amanda Oriana."
The PPI attend haunted locations across the UK, and take part in professional paranormal investigations.
The team have a Dartmoor Mini Bus tour coming up on the August 18, and investigating eerie sites in the early hours of the morning, and a mediumship evening with Sarah MacNeill, on Friday, August 17, at the George Inn, Plympton.
If anyone believes they are experiencing a haunting or other paranormal phenomena you can contact their Facebook pages for help.
Trailer for paranormal documentary 'Hunt For The Skinwalker' released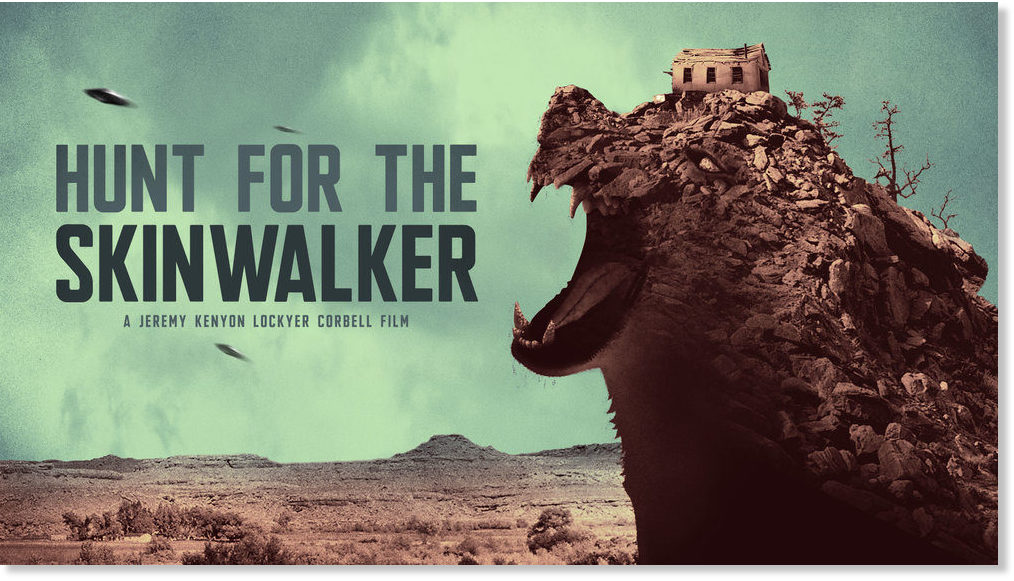 "Nobody knows what we're dealing with…" The Orchard has released a trailer for a creepy documentary titled Hunt for the Skinwalker, made by filmmaker Jeremy Kenyon Lockyer Corbell.
This doc film is about the "most intensive" scientific study of a UFO and paranormal hotspot in human history, a place in Utah known as Skinwalker Ranch.
A scientific study first began in 1996, including "PhD-level investigators". Additionally, there's a rumored secret government-funded investigation looking into whether or not there's anything to actually be found out there. "The shroud of mystery hanging above Skinwalker Ranch and the Uintah Basin has fascinated director Jeremy Corbell for years. He finally journeyed to the property to interview eyewitnesses – including the new owner of the ranch – and uncover rare, previously unreleased recordings."
This looks like an unsettling paranormal documentary, but I also can't really tell if it's all fake and being sold to us like The Blair Witch Project. If you're into UFOs and aliens, you should check out this.
Here's the official trailer (+ poster) for Jeremy Corbell's Hunt for the Skinwalker, direct from YouTube:
The Montauk Project Is Yet Another Proof The Government Achieved Time Travel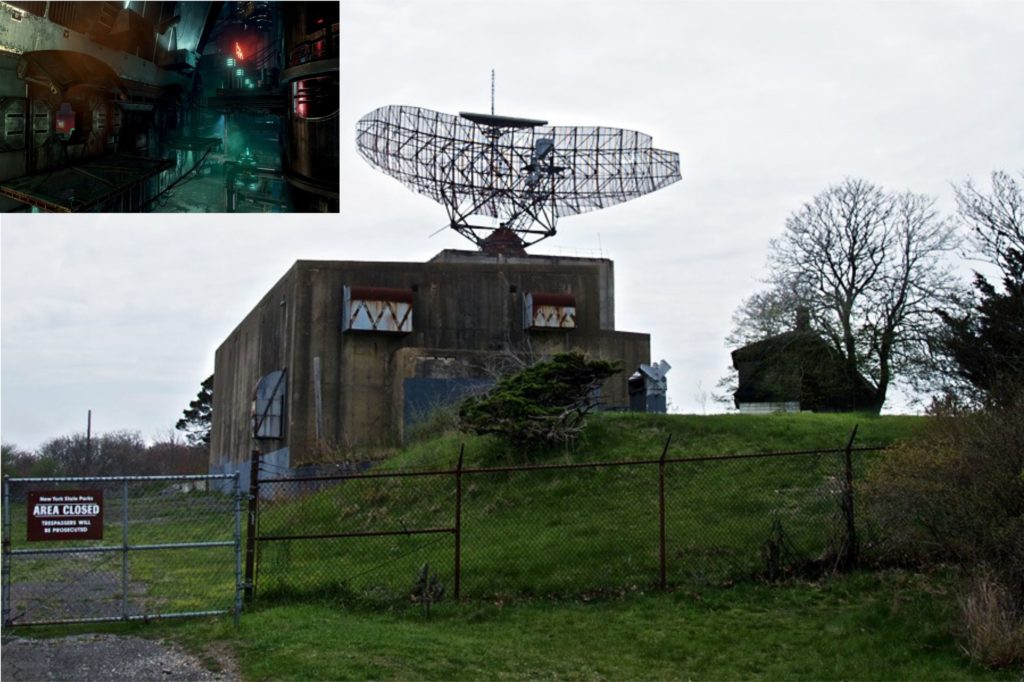 Proceeding from the Philadelphia Experiment, the military supposedly carried yet another secret program at the Camp Hero Air Force base on Long Island, known as the Montauk Project.
The program involved different studies, such as psychotronics, black hole simulations, and weather control. In order to perform experiments, it worked with a shadow company, the Brookhaven Institute, along with the government's cooperation.
According to their website, this company examines a plethora of studies regarding nuclear and high energy physics, superconducting magnets and condenses matter physics.
Along with the unit of energy, the company further attributes for multiple thriving discoveries and inventions.
Their bad side is that they suffer from many lawsuits over radiation and contamination. Radiation doesn't affect only its employees but for the surrounding environment too.
Preston Nichols is a man who claims he worked on the experiments that took place in the Brookhaven Institute.
According to him, abundant psychic research was conducted on excellent mental minds and children as well.
Some experiments successfully performed the materialization of objects, teleportation and creation of black holes.
Duncan Cameron was a person whose statement as a psychic purported to reveal the evil nature of the experiments.
Many believed he is, in fact, the brother of Al Bielek who said he achieved to travel through time in the Philadelphia Experiment. During his period in the Montauk Project, Cameron underwent tests in the Montauk Chair.
The Montauk Chair is a consciousness augmentation object where he could obtain a secured time loop between the Montauk Project and the Philadelphia Experiment.
In collaboration with Nichols, Cameron worked on a project so-called The Seeing Eye. He used his psychic abilities and a lock of a person's hair to directly enter his mind and affect his thought.
The project came to an end on August 12, 1983 – precisely 40 years following the Philadelphia Experiment.
Cameron's psychic capabilities freed an abnormality which devastated much of the base. Therefore, the military slowly decided to finish up the project.
The ones who participated in the Montauk Project were later said to have been brainwashed. However, many of them claim they regained their memory after some time.