At the end of the year, astronomers expect to see a rare cosmic phenomenon dubbed the "Christmas star" in the sky. It will be caused by the fact that Saturn and Jupiter come close to each other at a minimum distance and almost collide to become one super-bright point of light.
These two planets became one straight line in the solar system a few weeks ago, but at the end of December they will be on it for observers from Earth. This will happen on December 21, 2020, on the day of the winter solstice, when the daylight hours are the shortest and the night is the longest. Jupiter and Saturn will look like a "double planet" for the first time since the Middle Ages, Forbes writes.
"The conjunctions of the two planets are extremely rare, but this particular conjunction is especially rare because the planets will be very close to each other," Patrick Hartigan, astronomer at Rice University, USA said. "In order to observe a closer conjunction of these planets in the night sky, we would have to return on March 4, 1226."
It is noted that the unusual celestial phenomenon can be observed from anywhere on the planet. The main thing is that the sky is clear. The "Christmas Star" can be seen in the western sky about an hour after sunset when viewed from the northern hemisphere.
"On the evening of their closest approach, December 21, they will appear as a twin planet, separated by less than 1/5 the diameter of the full moon," Hartigan said. "For most amateur astronomers looking at the night sky through a telescope, both planets and several of their largest satellites will be in the same field of view this evening."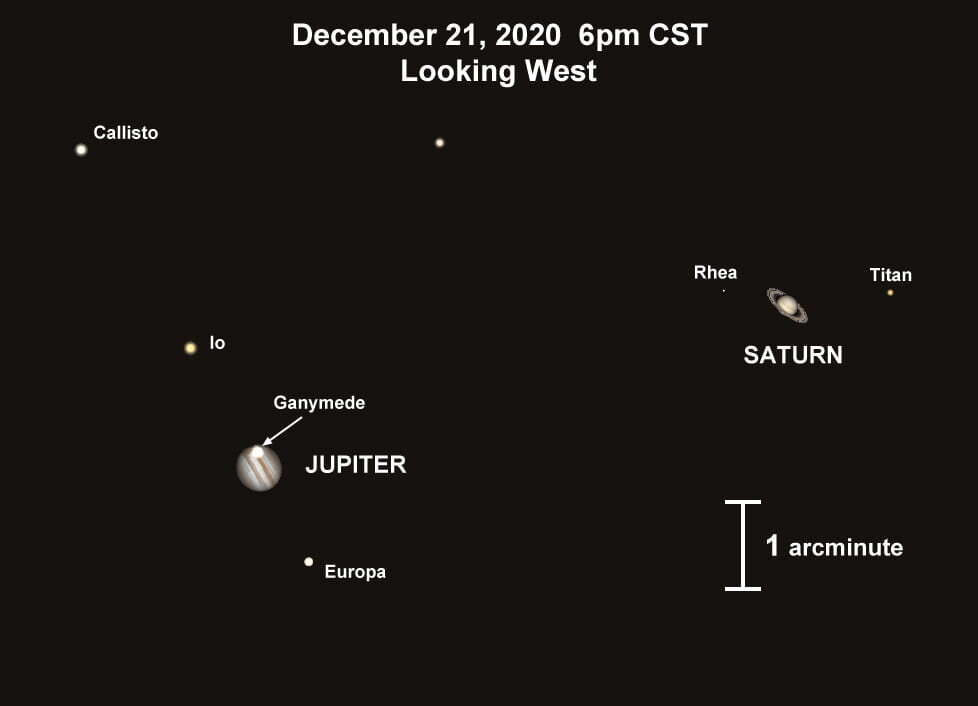 Those who want to see Jupiter and Saturn converge in the sky as close, but will be higher above the horizon, will have to wait until March 15, 2080, Hartigan said. After that, a similar configuration for this planetary pair will not be observed until 2400.
Astronomers are already preparing equipment to analyze in detail the upcoming event. Everything is very serious, because the second such rapprochement between Jupiter and Saturn cannot be expected.
Of course, there will not be a collision of planets. You just get the impression that something terrible is about to happen in the solar system. Astronomers have assured that there is no reason to worry.
Is the "Christmas Star" an omen of things to come? Mark your calendars!