The Illusion Of Matter: Our Physical Reality Isnt Really Physical At All Read more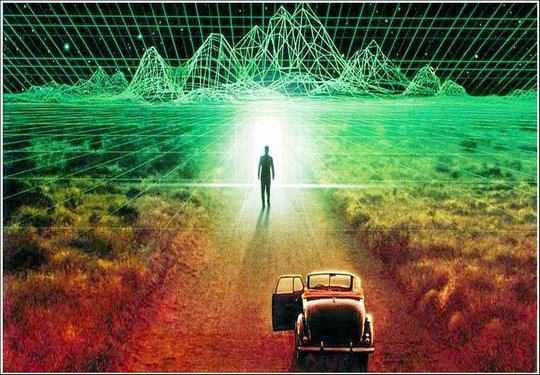 Niels Bohr, a Danish Physicist who made significant contributions to understanding atomic structure and quantum theory once said: "if quantum mechanics hasn't profoundly shocked you, you haven't understood it yet." Quantum physics has left scientists all over the world baffled, especially with the discovery that our physical material reality, isn't really physical at all. "Everything we call real is made of things that cannot be regarded as real."  It seems philosophers of our ancient past were right, our senses really do deceive us.

Again, our physical material reality really ISN'T physical at all. The meaning, significance and implications of these findings within our quantum world have led to a plethora of ideas and theories, some of which lay inside the label of "pseudo-science."  This article will present scientific evidence that clearly shows the connections between consciousness and what we call reality and how these can no longer be denied. It will also ponder the implications of this knowing, and how this realization plays an important role in the potential transformation of our planet, at a time when we need it the most.
Scientific understandings change continuously throughout human history.  Old "knowings" are constantly dismissed as we come across new ones. Even with our current understanding about the laws of physics, it could have some loopholes, especially with the recent disclosure of the black budget. We now know that trillions of dollars are going towards projects that the human race knows nothing about. Other phenomenon, like zero-point energy, extracting energy and heat from electromagnetic zero-point radiation via the Casimir force have shown to be correct and conclusive -for more information on these sources, please click here. (1)(9)(10)(11)(12)(13) Some of these ideas threaten our current understanding of physics, but how can we even have an understanding of physics when what we call 'matter' isn't even real? How can we understand it if when we observe an atom at its tiniest level the behavior of that atom changes? The quantum world is definitely a weird one, and it's safe to say that we don't understand it, but we do recognize the significance and potential it has to help transform our world. We are starting to recognize that non-physical properties govern the universe, and we are turning our attention towards consciousness and the role it plays with regards to the physical make up of our reality.
The notion that the atom was the smallest particle in the universe fell with the discovery that the atom itself is made up of even smaller, subatomic elements. What was even more shocking was the revelation that these subatomic particles emit various "strange energies."(0) Proponents would argue that the findings within quantum physics only apply and are significant at the subatomic level, but to those I say, are we not all existing at the subatomic level? When we observe ourselves and our physical environment at the smallest level, are we not made up of atoms? Are we not made up of subatomic particles? Are we not what we observe?
At the turn of the ninetieth century, physicists started to explore the relationship between energy and the structure of matter. In doing so, the belief that a physical, Newtonian material universe that was at the very heart of scientific knowing was dropped, and the realization that matter is nothing but an illusion replaced it. Scientists began to recognize that everything in the Universe is made out of energy.
Quantum physicists discovered that physical atoms are made up of vortices of energy that are constantly spinning and vibrating, each one radiating its own unique energy signature. Therefore, if we really want to observe ourselves and find out what we are, we are really beings of energy and vibration, radiating our own unique energy signature -this is fact and is what quantum physics has shown us time and time again. We are much more than what we perceive ourselves to be, and it's time we begin to see ourselves in that light. If you observed the composition of an atom with a microscope, you would see a small, invisible tornado like vortex, with a number of infinitely small energy vortices called quarks and photons. These are what make up the structure of the atom. As you focused in closer and closer on the structure of the atom, you would see nothing, you would observe a physical void.(0) The atom has no physical structure, we have no physical structure, physical things really don't have any physical structure! Atoms are made out of invisible energy, not tangible matter.
It's quite the conundrum, isn't it? Our experience tells us that our reality is made up of physical material things, and that our world is an independently existing objective one. Again, what quantum mechanics reveals is that there is no true "physicality" in the universe, that atoms are made of focused vorticies of energy-miniature tornadoes that are constantly popping into and out of existence.  The revelation that the universe is not an assembly of physical parts, suggested by Newtonian physics, and instead comes from a holistic entanglement of immaterial energy waves stems from the work of Albert Einstein, Max Planck, and Werner Heisenberg, among others. (0)
Despite the findings of quantum physics many scientists today still cling onto the prevailing matter-oriented worldview, for no good reason at all. As mentioned earlier, these scientists restrict quantum theory's validity to the subatomic world. If we know that matter isn't physical, how can we further our scientific discovery by treating it as physical?
Despite the unrivaled empirical success of quantum theory, the very suggestion that it may be literally true as a description of nature is still greeted with cynicism, incomprehension and even anger. (T. Folger, "Quantum Shmantum"; Discover 22:37-43, 2001)
What Does This Mean?
What does it mean that our physical material reality isn't really physical at all? It could mean a number of things, and concepts such as this cannot be explored if scientists remain within the boundaries of the only perceived world existing, the world we see. Fortunately, many scientists have already taken the leap, and have already questioned the meaning and implications of what we've discovered with quantum physics. One of these potential revelations is that "the observer creates the reality."
A fundamental conclusion of the new physics also acknowledges that the observer creates the reality. As observers, we are personally involved with the creation of our own reality. Physicists are being forced to admit that the universe is a "mental" construction. Pioneering physicist Sir James Jeans wrote: "The stream of knowledge is heading toward a non-mechanical reality; the universe begins to look more like a great thought than like a great machine. Mind no longer appears to be an accidental intruder into the realm of matter, we ought rather hail it as the creator and governor of the realm of matter. (R. C. Henry, "The Mental Universe"; Nature 436:29, 2005) (14)
We can no longer ignore the fact that our beliefs, perceptions and attitudes (consciousness) create the world.
Get over it, and accept the inarguable conclusion. The universe is immaterial-mental and spiritual (14)
One great example that illustrates the role of consciousness within the physical material world (which we know not to be so physical) is the double slit experiment. This experiment has been used multiple times to explore the role of consciousness in shaping the nature of physical reality. (2)
A double-slit optical system was used to test the possible role of consciousness in the collapse of the quantum wave-function.(2) The ratio of the interference pattern's double-slit spectral power to its single-slit spectral power was predicted to decrease when attention was focused toward the double-slit as compared to away from it.(2) The study found that factors associated with consciousness, such as meditation, experience, electrocortical markers of focused attention and psychological factors such as openness and absorption, significantly correlated in predicted ways with perturbations in the double-slit interference pattern.(2)
Below is a video that demonstrates the double slit experiment from the film "What the bleep do we know."
The problem presented in this experiment is called the quantum measurement problem (QMP). It refers to (as seen in the video) the intriguing effect whereby quantum objects appear to behave differently when observed than when unobserved.(2) Scientists only view it as a problem because it disregards what our senses tell us, that the world is completely independent of observation. This problem has led to the study of the role of observation and measurement -which many believe to be one aspect of consciousness due to our mind-like capacity of awareness, attention and intention.
Observation not only disturb what has to be measured, they produce it. We compel the electron to assume a definite position. We ourselves produce the results of the measurement. (2)
These types of experiments are not the only ones available that show consciousness does play a role, and is interconnected with our physical material reality in some way. The possible influence of human consciousness on the behavior of physical or biological systems has been subject to rigorous research and documentation for a number of years by several researches. Many of the experiments that use the role of human consciousness and how it affects our physical material world have been done so under the Department of Defense and military agencies, thus remaining classified -hidden science kept from the eyes of the mainstream public world. (3)
One example of this is the 24-year government-sponsored program to investigate ESP and its potential use within the Intelligence Community. This operation was called STAR GATE , and most of its research and findings remain classified to this day. (4) Another example is the research conducted by the CIA and NSA in conjunction with Stanford University. (5)(6)(7).
Personally, I am compelled to believe that much of the science that deals with the "weirdness" of the quantum world, and many of its technological applications remains within the realm of the classified world. A world so secretive that it could be thousands, if not millions of years ahead of the mainstream world.
What Level Of Consciousness Do You Operate From?
Now that we've established that our physical makeup is one that is not physical at all, where do we go from here? We are atoms, made up of subatomic particles, that are actually a bunch of energy vibrating at a certain frequency. Us, these vibrational beings of energy exhibit consciousness, which has been shown to manifest, create and correlate to our physical material world. The next question to ask ourselves is: what level of consciousness/ state of being do we individually, and more importantly, collectively operate from?
Studies have shown that positive emotions and operating from a place of peace within oneself can lead to a very different experience for the person emitting those emotions and for those around them. At our subatomic level, does the vibrational frequency change the manifestation of physical reality? If so, in what way? We know that when an atom changes it's state, it absorbs or emits electromagnetic frequencies, which are responsible for changing it's state. (15) Do different states of emotion, perception and feelings result in different electromagnetic frequencies? Yes! This has been proven. (8)
Below is a video that uses the example of the heart, and sheds some light on some facts you may not have known.
The non-physical world is weird, isn't it? The fact that material substances (matter) appear out of thin air, with lots of evidence to point to consciousness as that which is creating it, is pretty intriguing. One minute we are holding a physical object in our hand, like a coin, and then the next minute we realize that if we were to focus in on the coins material substance with an atomic microscope, we would see that we are actually holding nothing.
The best we can do for now is understand that the human race must operate from a place of peace, a place of co-operation and understanding. We must realize that we are all interconnected, that we can solve our problems here easily, given the fact that we have a number of solutions. The only way we will be able to implement and utilize these solutions is through a shift in consciousness. The world is indeed waking up. My soul knows the significance of these findings, it is difficult for the mind to explain. Hopefully I did a decent job.
Sources:
Lipton, H Bruce. The Biology of Belief. United States: Hay House INC. 2008
(1) http://pre.aps.org/abstract/PRE/v48/i2/p1562_1
(2) http://media.noetic.org/uploads/files/PhysicsEssays-Radin-DoubleSlit-2012.pdf
(3) http://www.fas.org/sgp/eprint/teleport.pdf
(4) http://www.lfr.org/lfr/csl/media/air_mayresponse.html
(5) http://www.scientificexploration.org/journal/jse_10_1_puthoff.pdf
(6) http://www.princeton.edu/~pear/pdfs/1979-precognitive-remote-viewing-stanford.pdf
(7) http://www.lfr.org/lfr/csl/library/AirReport.pdf
(8) http://www.heartmath.org/research/research-publications/energetic-heart-bioelectromagnetic-communication-within-and-between-people.html
(9) http://www.nature.com/nature/journal/v457/n7226/edsumm/e090108-01.html
(10) http://www.scientificamerican.com/article.cfm?id=darpa-casimir-effect-research
(11) http://link.springer.com/article/10.1023/A%3A1012369318404
(12) http://www.disclosureproject.org/docs/pdf/OutsideTheBox-TedLoderPaper.pdf
(13) http://pra.aps.org/abstract/PRA/v39/i5/p2333_1
(14) http://henry.pha.jhu.edu/The.mental.Universe.pdf
(15) http://www.files.chem.vt.edu/RVGS/ACT/notes/notes-electronic_structure.html
From light to darkness: A woman suffered clinical death and spoke about the journey to hell
The woman described the sensations during clinical death after a drug overdose. This is reported by the Express edition.
A patient named Francine stated that she took a trip to hell. She wrote about this to the Posthumous Experience Research Foundation after she suffered clinical death.
"I swam above my body and watched them try to revive me. Suddenly I was surrounded by terrible creatures whom I call "dark angels". They spoke in rhyme: "From light to darkness." I don't remember the rest of the rhyme," she said. 
According to Francine, dark entities tore her to pieces until she became nothing.
After death, not everyone goes to the coffin. Some choose to drown in alkali
"We literally flew through the halls of the hospital and onto the roof. Then I ended up in hell and lay on my back. I heard the screams of other souls and their pain. An evil entity interrogated me, and it seemed like an eternity. She wanted to know what I believed in and who I worshiped," the woman admitted.
Francine explained that at first she was very scared, but then she stopped obeying the demons and persuaded them to return her. 
"I told them that I believed in Jesus and I don't think he would hurt me. Then I suddenly left hell," she said.
After that, the dark entities showed Francine her entire life path and drew her attention to all the mistakes she made in life. "This revision was so detailed that they even showed moments when I looked at someone the wrong way. I was shown how my behavior hurt others, and I realized that I needed to love others more," the clinical death survivor explained.
In the final moment, the woman felt herself in the bosom of her mother. 
"It was very calm until I was born. I was reminded of the evil of the world when the doctor who delivered my birth thought, "Here's another little whore." I heard this and it was very sad. After that I lived my life, died and was reborn thousands of times. This infinity was a real hell and I wanted it to stop," Francine said.
Some researchers believe that what the patient describes is a normal phenomenon, and such an experience does not necessarily mean that the person has seen heaven, hell, or life after death. "This may be happening when the brain scans itself as a survival technique," said Dr. Sam Parnia, director of resuscitation and revitalization research at Langon School of Medicine in New York.
Between Worlds: The Story of Florence Cook – the Woman Who Talked to Ghosts
The numerous stories about mediums and psychics are often dubious, but the story of Florence Cook led people to believe that ghosts live among us. Who the famous London clairvoyant really was, and how she managed to achieve such success?
The name Florence Cook is firmly embedded in the history of spiritualism – all the inhabitants of the United Kingdom of the 19th century knew about her experiments, and not only prominent scientists of that time were interested in her activities, but also writers, psychologists and even members of royal families. We tell the story of a legendary medium who was able to prove to people that death is just an intermediate stage between the past and the present.
The future legend of spiritualism was born on June 3, 1856 in one of the north-east boroughs of London. Her family belonged to the middle class – her father was engaged in construction, and her mother was a housewife. From childhood, Florence showed her psychic abilities – according to her mother, the girl from an early age had the ability to feel spirits, which often frightened others.
However, the first time that Florence was able to demonstrate her talents in full force, was an incident that occurred in 1870 – then a group of Florence's classmates gathered in the Cook house, who decided to hold a session of spiritualism called table turning. At the beginning, the girl did not want to take part in the process, fearing the possible consequences, but her mother, who supported her daughter, allowed her to prove herself. Sitting at the table, young Florence was able to establish contact with the ghost in a matter of minutes, as a result of which the table, which was a conductor for their communication, began to spin at an unimaginable speed, and then rose into the air with Cook herself.
Florence Cook
This incident marked the beginning of Florence's career – since then, residents of London, who knew about her extraordinary abilities, began to regularly contact her. However, the more often Cook conducted spiritualistic seances, the more her strength grew, and the process itself often began to go beyond security – for example, once during a seance, Florence soared in the air, and the ghosts completely undressed her in the presence of participants in the process.
After this incident, the girl's mother insisted on establishing certain safety rules – from that moment on, Florence began to receive visitors exclusively in the dining room of their house. During the sessions, the medium herself was inside a huge wardrobe – the girl tied herself to a chair in order to remain motionless in a trance state, while clients were outside and communicated with the spirits through a small hole made in the closet door.
Very soon Florence had influential admirers – members of wealthy families who turned to Cook for help, tried in every possible way to thank her for the work done. Some simply paid generously for the sessions, others did advertisements for her, but the most grateful was the lawyer Charles Blackburn – after contacting Florence, he provided her with an annual allowance, which allowed the medium to fully focus on his own activities and conduct sessions for free, without thinking about the monetary side of the issue.
In 1872, a spirit appeared in Cook's practice, which glorified her not only throughout London, but throughout the United Kingdom. During one of the sessions, a ghost appeared in front of Florence, calling himself Cathy King. According to her, she was the daughter of the famous pirate Henry Morgan and returned to the earthly world to pay for the sins she committed during her lifetime.
Since then, Katie has become a regular guest at Cook's sessions, and a few months later, more than half of Londoners already knew her. They described the ghost as a small white spot that, with each new appearance, took on more and more human form, filling with ectoplasm. Already at the end of April 1872, clients of the medium could see Cathy in the guise of a woman in white robes, whose image did not in any way give out a ghost in her.
This phenomenon became a whole event for the residents of London – Florence Cook was recognized as a genius of materialization, and the number of her clients grew every day. At the same time, the power of the medium also grew – a year after the first appearance of the famous spirit King, Cook was able to achieve her full presence in the world of the living – now visitors could not only touch Cathy, but even photograph her with a flash, which was previously considered impossible by representatives of spiritualism.
However, there were also those who did not believe in Florence's ability and passionately dreamed of her exposure. One of such people was the lawyer William Folkman, who decided at all costs to expose the medium. During his session, he abruptly jumped up and grabbed the hand of the ghost of Katie King, wanting to prove that she was Florence in disguise. However, Folkman's plans were not destined to come true – instead of the long-awaited exposure, he saw an angry spirit literally dissolve in front of his eyes, and when he opened the cabinet door, he found Cook unconscious, tied to a chair.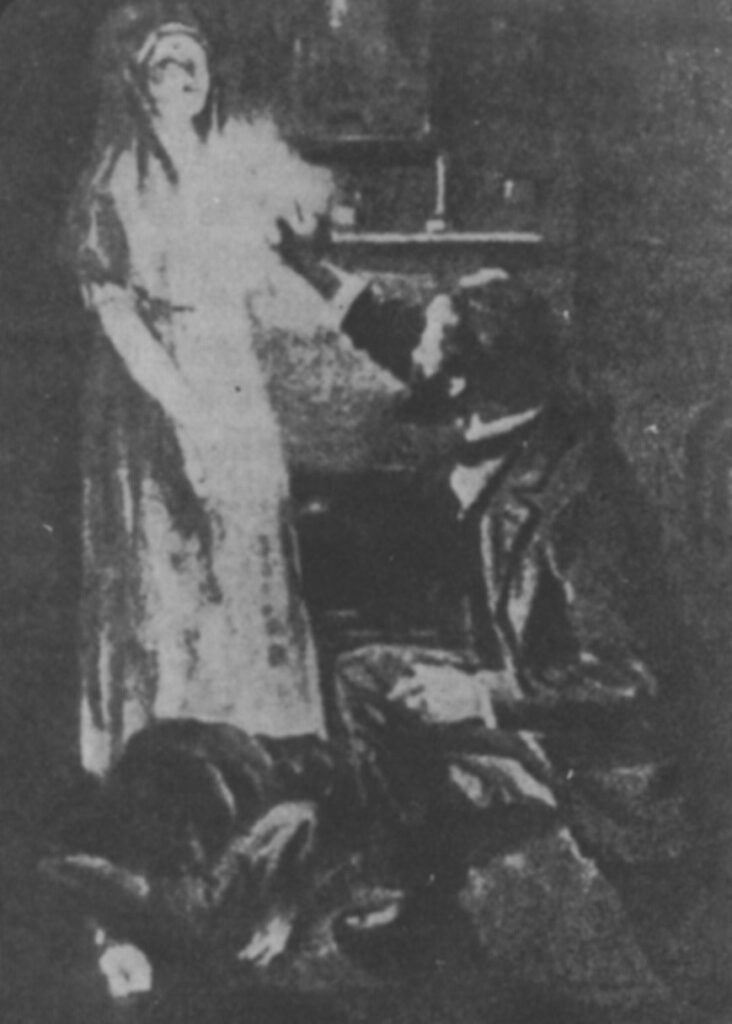 As the assistants of the medium present in the house later reported, William Folkman provoked the so-called ectoplasmic stroke, a phenomenon in which the sudden interference of an outsider in a spiritualistic session provokes too rapid "absorption" of the energy released by the ghost into the medium's body, which is fraught with serious mental and physical disorders. and sometimes death.
Fortunately, Florence managed to avoid serious consequences – after this incident, it took her only a few weeks to recover, and rumors about the reality of Katie King's ghost only attracted new clients to Cook's house, and also drew attention to her activities of one of the prominent scientists of that time.
Upon learning of the incident at Florence's home, renowned scientist William Crookes decided to collaborate with Cook. He bought an apartment for her in London and began to regularly participate in her seances. When he first saw Katie King's spirit, he immediately checked where the medium was at the moment the ghost appeared, and found that she was sitting motionless in her place while Katie wandered around the room.
To prove the reality of what is happening, Crookes began to attract outside observers to his work and tighten the conditions for the sessions. So, Florence began to be tied more tightly to her chair, in the room where she was, it was decided to leave the "onlookers", and once one of the participants in the process even tied Cook's hair around a nail nailed to the floor, but all these measures did not prevent the medium from establishing contact with Katy – the spirit continued to regularly appear at meetings with representatives of the earthly world.
The famous writer Sir Arthur Conan Doyle also mentioned this phenomenon in his works – in the book "History of Spiritualism" the author explains that in the beginning Cathy's face strongly resembled the appearance of Florence herself, which often became the subject of controversy and all kinds of manipulations:
"This phenomenon is one of the mysteries of materialization, requiring study, not ridicule. The faces of ghosts that have only recently appeared in our world often resemble the faces of mediums. This is explained by the fact that the spiritual shell of the medium becomes the basis for the embodiment of the essence of the spirit, however, when they gain their own strength, their true faces are also manifested "
In addition, some researchers even managed to study the physical characteristics of the ghost of Katie King. One of the observers measured the pulse of the spirit, which was 75 beats per minute (while Florence's pulse at the same moment was 90 beats per minute), and the other allegedly was able to cut off a strand of Katy's hair – they were golden, and Cook was a bright brown-haired woman …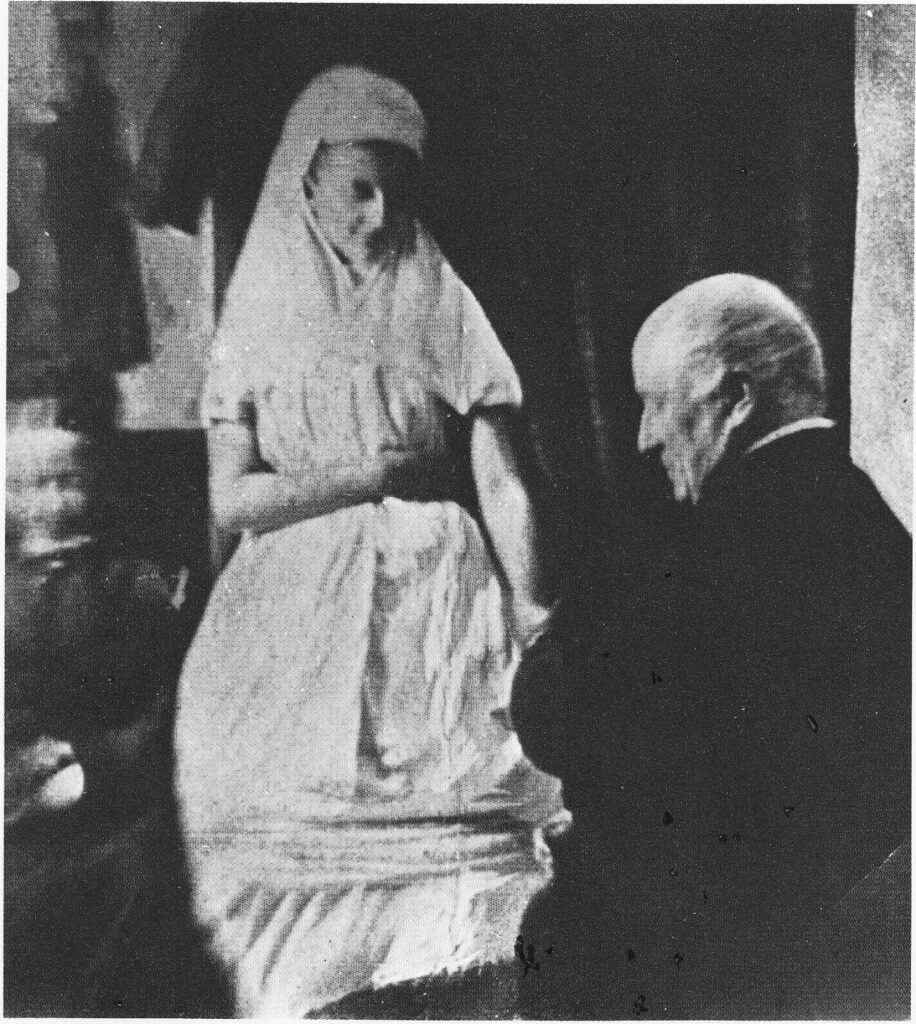 However, the main evidence of the existence of the ghost was the photographs that Crookes regularly took during the sessions. The scientist managed to take about 60 pictures, some of which were attended by Florence and Katie at the same time. Unfortunately, only a few of them have survived to this day, and skeptics argued that the footage was indistinct and could not serve as real proof of the existence of the spirit.
One way or another, everything ended in May 1874. During one of the sessions, Katie approached Florence and addressed her with parting words, saying that it was "time for her to leave." When Cook regained consciousness, she suffered a terrible tantrum, and when Crooks was able to calm the woman, King's ghost was no longer in the room. This was the last time they saw the famous spirit.
After that, Florence's life changed a lot. She left her career, married and moved to Wales, where she was engaged in housekeeping. However, six years later, Cook again returned to her former hobby, presenting the residents to the ghost of a certain Mary.
In 1880, during another spiritualistic seance, one of the participants decided to test the reality of the presented spirit and grabbed Mary's hand, at the same time opening the curtain behind which Florence was. To the surprise of those present, the room of the medium was empty, and the "ghost" was Mrs. Cook herself. This scandal took on a very large-scale character, and Florence's reputation was hopelessly damaged. True, most of her supporters believed that the deception on the part of the medium was not intentional – according to them, this phenomenon may be due to the state of trance, in which the summoned ghosts have power over the body of the medium.
Florence herself was extremely upset by the failure and henceforth conducted sessions only in the presence of an outside observer who was next to her at the time of immersion in a state of trance. But this did not help restore her reputation – people no longer believed that Cook could speak to the spirits of the dead. Florence spent the last years of her life in solitude, communicating only with her husband. She died in 1904 as a result of developing pneumonia. After her death, William Crookes sent a telegram to her husband, in which he expressed his sincere condolences, and also noted her incredible contribution to the development of spiritualism:
"I express my deepest condolences for the irreparable loss, and I also want to say that thanks to the mediumship of Mrs. Cook, the confidence that those we love continue to live and look at us from heaven has grown in my heart. And I am sincerely grateful to her for that "
Statue of Virgin Mary 'weeping blood' in Italy
Italians are flocking to pray to a Virgin Mary statue after a child spotted it "crying tears of blood". The incident was reported from Paolino Arnesano Square in the small town of Carmiano, Lecce.
The "Weeping Blood" statue of the Virgin Mary in Piazza Paolino Arnesano in Carmiano, Italy, attracted crowds of religious people who came to see the miracle:
Carmiano is a small town in the province of Lecce, but after people learned about the miracle, the whole city first came to see it, and now many pilgrims from other cities arrived.
Riccardo Calabrese, a priest of the Church of Sant Antoni Abate, said it was unclear if the incident was "a miracle, the result of warm weather at the moment, or worst of all, someone's joke."
"All the time I was next to the statue, I saw a procession of people who, out of curiosity or faith, left their homes to gather there. I saw children, teenagers, adults, and elderly people meeting at our beloved Virgin Mary statue, and they all looked up at her face," Calabrese was quoted as saying by The Sun.
The local newspaper Repubblica reported that the Bishop of Lecce announced that the church would conduct a thorough investigation of the incident.
Organizing all sorts of "miracles" is a traditional family business for priests: they constantly announce crying icons and statues, or some other miracles. Therefore, there is no trust in them – especially if, to calm the public, they declare the incident a joke or write off everything as a result of a heat wave. Now times have changed and if earlier the priests organized "miracles" to control the sheep, now they explain the miracles "scientifically" so that the flock would not worry.
Carmiano is not just a town, but a town that has developed around a Christian commune. We do not know the details of the doctrine of this commune, but, as Wikipedia writes, the Dormition of the Most Holy Theotokos is considered a special holiday for the local community, which falls on August 15 among Catholics. And it must have coincided that just on the eve of the holiday, among the many statues, it was the statue of the Virgin Mary that wept.
There are no such coincidences in nature and it is absolutely unambiguous about a miracle, or more precisely, we are talking about a sign, a horrible sign. 
We do not know what awaits Italy. Maybe there will be some kind of geological catastrophe, maybe Italy will again become the focus of some kind of pandemic, maybe Italy will face a war related to the current conflicts in the Mediterranean. However, the catastrophe may be of a cosmic scale.