Illuminati Insider: The Illuminati Plan to Rule the World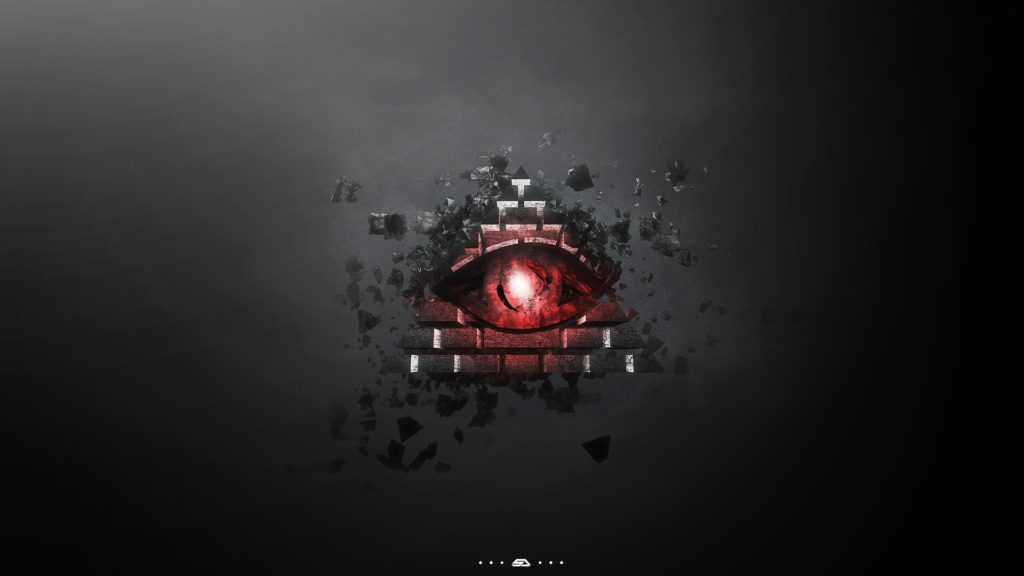 Prior to discussing actual programming techniques, it is important to understand the philosophy underlying why the Illuminists are programming people. All groups have goals, and the Illuminists are no exception. Money making is not their final goal – it is a means to an end. This end point, or goal, is no less than to rule the world. The Illuminati has a set plan similar to the Soviet Union's previous "5- year" and "10-year " plans. This is what the Illuminists themselves believe and teach their followers as gospel truth.
Whether they will actually succeed is another matter altogether. The following is the Illuminist agenda at ALL levels of the Illuminati. As with any goal, the Illuminati has specific steps which it plans to implement to reach its objectives. Briefly, each region of the United States has "nerve centers" or power bases for regional activity. The United States has been divided up into seven major geographical regions. Each region has localities within it that contain military compounds and bases that are hidden in remote, isolated areas or on large private estates.
These bases are used intermittently to teach and train generational Illuminati in military techniques, hand- to- hand combat, crowd control, use of arms, and all aspects of military warfare. Why? Because the Illuminists believe that our government, as we know it, as well as the governments of most nations around the world, are destined to collapse. These will be planned collapses, and they will occur in the following ways:
The Illuminati has planned first for a financial collapse that will make the great depression look like a picnic. This will occur through the maneuvering of the great banks and financial institutions of the world, through stock manipulation, and interest rate changes. Most people will be indebted to the federal government through bank and credit card debt, etc. The governments will recall all debts immediately, but most people will be unable to pay and will be bankrupted. This will cause generalized financial panic which will occur simultaneously worldwide, as the Illuminists firmly believe in controlling people through finances.
Next there will be a military takeover, region by region, as the government declares a state of emergency and martial law. People will have panicked, there will be an anarchical state in most localities, and the government will justify its move as being necessary to control panicked citizens. The cult trained military leaders and people under their direction will use arms as well as crowd control techniques to implement this new state of affairs. This is why so many survivors under 36 years of age report having military programming. People who are not Illuminists or who are not sympathetic to their cause, will resist. The Illuminists expect this and will be (and are BEING) trained in how to deal with this eventuality. They are training their people in hand-to- hand combat, crowd control, and, if necessary, will kill to control crowds. The Illuminati is training their people to be prepared for every possible reaction to the takeover.
Many mind control victims will also be called into duty with preset command codes. These codes are meant to call out a new, completely cult loyal presenting system. Shatter codes programmed under trauma will be used to destroy or bury non-cult loyal alters.
Military bases will be set up, in each locality (actually, they are already here, but are covert). In the next few years, they will go above ground and be revealed. Each locality will have regional bases and leaders to which they are accountable. The hierarchy will closely reflect the current covert hierarchy.
About five years ago, when I left the Illuminati, approximately 1% of the US population was either part of the Illuminati, sympathetic to it, or a victim of Mind Control (and therefore considered useable). While this may not sound like many, imagine 1% of the population highly trained in the use of armaments, crowd control, psychological and behavioral techniques, armed with weapons and linked to paramilitary groups.
These people will also be completely dedicated to their cause. The Illuminati firmly believes that it can easily overcome the other 99% of the population, most of whom are untrained, or poorly trained, such as "weekend hunters." Even the local military will be overcome as the Illuminati will have regional cell groups with highly trained leaders. They also count on the element of surprise helping them during their takeover. Many of the highest leaders in the militia branch of the Illuminati are or have been officers in the military, and so already have a good knowledge of which techniques will work best to overcome a region's or locality's defenses.
After the military takeover, the general population will be given a chance to either espouse the Illuminati's cause, or reject it (with imprisonment, pain, even death being possible punishments). These people very much believe that the intelligent, or "enlightened" or Illuminated, were born to rule. They are arrogant, and consider the general population as "dumb sheep" who will be easily led if offered strong leadership, financial help in an unstable world economy, and dire consequences if the person rebels. Their utter ruthlessness, and ability to implement this agenda, should not be minimized.
The Illuminati banking leaders, such as the Rothschilds, the Vanderbilts, the Rockefellers, the Carnegies, and the Mellons, as examples, will reveal themselves, and offer to "save" the floundering world economy. A new system of monetary exchange, based on an international monetary system, and based between Cairo, Egypt, and Brussels, Belgium, will be set up. A true "one world economy", creating the longed for "one world order", will become reality.
There is more to the Illuminist agenda, but these are the basics of it. This agenda is what the Illuminati really, truly, believe, teach, and train for. They are willing to give their lives up in this cause, in order to teach the next generation, as they believe that their children are their legacy. I was told that my children's generation would see this takeover, sometime in the 21st century.
At present, the Illuminati have quietly and covertly fostered their takeover plan by their goals of the infiltration of:
1. The media
2. The banking system
3. The educational system
4. The government, both local and federal
5. The sciences
6. The churches
They are currently, and have been working the last several hundred years, on taking over these 6 areas. They do NOT go to an institution, and say "hi, I'm a local Illuminist, and I'd like to take over your bank). Instead, they begin by having several people quietly invest funds over several years, gradually buying more and more shares in the bank (or other institution that they wish to control), until they have a financial controlling interest in it. They never openly disclose their agenda, or their cult activities, as often they are amnesic to them. These are well respected, "Christian" appearing business leaders in the community. The image in the community is all important to an Illuminist; they will do anything to maintain a normal, respected facade, and DESPISE exposure. On one leadership in a major metropolitan city, where I was a member, there sat: one head of the local small business administration; one CEO of a government defense firm; one principal of a Christian school; one vice mayor of the city; one journalist; one nurse; one doctor; one behavioral psychologist, one army Colonel, and one navy Commander. All except one attended church weekly; all were well respected within the community. NONE of them appeared "evil", or "marked".
If you met them in person, you would probably instantly like any of these intelligent, verbal, likeable, even charismatic people. This is their greatest cover, since we often expect great evil to "appear" evil, led by media portrayals of evil as causing changes in the face and demeanor of people, or marking them like the biblical Cain. None of the Illuminists that I have known, had unkind, or evil appearing, persona in their daytime lives, although some were dysfunctional, such as being alcoholics. The dissociation that drives the Illuminists is their greatest cover for being undetected at this time. Many, if not most, of these people are completely unaware of the great evil that they are involved in, during the night.
There are other groups which are not actually part of the Illuminati, but the Illuminati are aware of them. The Illuminati are not the only group that follows esoteric practices, or worships ancient deities or demons. They encourage divisiveness between different groups (divide and conquer is one of their ruling principles), and are not concerned about other groups. Instead, they will often welcome them into their umbrella, if possible. This has been happening more and more in recent years, as the Illuminati trade teaching their training principles, which are considered the best by most secretive groups, in exchange for loyalty to the Illuminati. They will send their trainers to these groups, and the trainers will report to the local regional council.
In the political arena , the Illuminists will fund both sides of a race, because their greatest maxim is that "out of chaos comes order", or the discipline of anarchy. That is why they sent arms to, and funded, both sides of both the great World Wars in this century. They believe that history is a game, like chess; that only out of strategy, fighting, conflict, and testing can the strong emerge. I no longer agree with this philosophy, but at one time, I did, with all my heart.
Hopefully, as these people and their agenda are exposed the common man will rise up against this intended rule to be foisted upon an unsuspecting mankind.
Source:
https://svalispeaks.wordpress.com/2008/09/20/chapter-three-the-illuminati-plan-to-rule-the-world/
Aliens, UFO bases, Nazi Bases, or Trapped Fallen Angels?
Antarctica is most likely the whitest region on earth, with a ridiculous amount of ice that is too harsh humans. Yet, this white mass might be burying some of the darkest mysteries about the world. Every day, more research is being done about this place and what secrets it holds.
Antarctica has been home to a lot of mysteries for long. For one, we have the incident of Operation Highjump.
It is believed by some that about 250,000 senior officers belonging to the Nazi Party managed to escape in U-boats from Germany towards the end of the Second World War.
Some even believed that Hitler was one of the escapees.
If those many people ran away during a war that got the whole world at attention, where would they have escaped to?
Some say it must be Argentina, but is this really feasible? 250,000 men can't be hidden in plain sight…
Unless we are talking of the plain rarely visited by humans. Deep in Antarctica.
According to some theories, the German Nazi had been building powerful weapons here at their secret base in Antarctica. These weapons are well ahead of their time, with possible help from alien intervention.
This would seem far-fetched until you consider what happened just before the Second World War ends. The United States decided on a huge expedition to Antarctica while the war was still going on. This expedition is known as Operation Highjump.
Expeditions are not a new thing, but why then?
Maybe more surprising is the number of U.S. personnel and machinery on this expedition. Over 4,000 U.S. personnel led by Adm. Richard Byrd on dozens of aircraft and ships went on this expedition.
No other U.S. expedition to Antarctica had been so massive.
Even if there is a hurry to dominate this place, is there something in particular to dominate?
Wait for it.
This expedition was supposed to last for 6 – 9 months. After just one month, the expedition was ended abruptly, and it had nothing to do with the cold.
According to a report by the Chilean Press, there is a high probability that there were other more powerful people waiting.
Many conspiracy theorists today believe they had been bombarded by artillery, forcing them to retreat after sustaining heavy casualties.
From what must have happened there, the personnel on the expedition couldn't have had a chance. It was a massacre.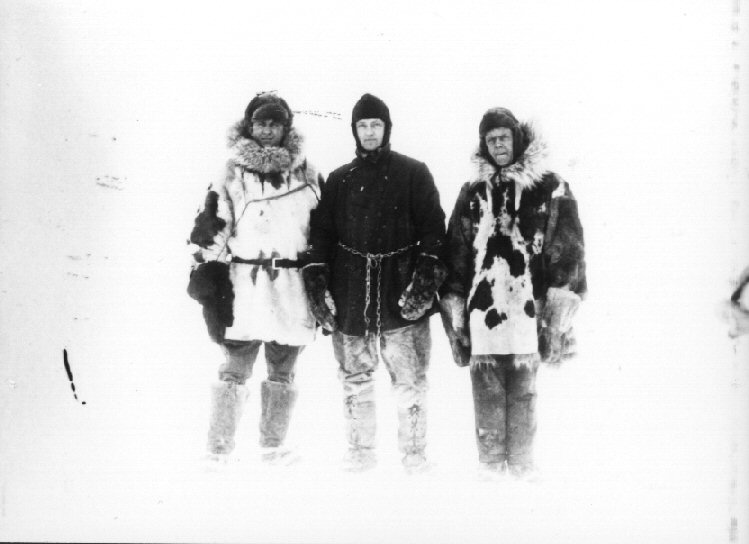 Even though the U.S. would not confirm this, Adm. Richard Byrd was quoted in the Chilean Press talking about how they were confronted by a new enemy that "could fly from pole to pole at incredible speeds."
This could only have been or at least inspired by alien technology. As at that time, it was basically impossible to travel at such speed.
But this was not just about Byrd. There are several other reports of pilots who saw flat disc-shaped UFOs chasing them, even though they were not shot at.
These pilots also reported how their planes were being followed by balls of light. Yet, even though these UFOs, which the pilots called "foo fighters," didn't attack them, it somehow was able to disable the pilots' plane' bombing capabilities.
According to the United States, all these didn't happen. Only one plane crashed, killing 3 pilots. If this were true, was that why the expedition was canceled?
And, let's say it wasn't true. Who was behind those UFOs?
Could it have been the German or were those extraterrestrial?
There seemed to be more to Antartica, any way you look at it.
Speaking of extraterrestrials, the more Antarctica is examined, the more the mysteries that crop up.
An example is the huge electromagnetic anomaly that was detected by NASA satellites in 2006. This anomaly wasn't lying on the surface either. It was buried deep underneath 151 miles of ice. What a beautiful way to confuse researchers. Over a decade later, they are still left with questions.
But then, turning to an ancient scroll dated millennia ago, the Book of Enoch, some interesting passages seemed to have something to say about this.
Enoch was the man who was reported to have escaped death. He was the great great grandfather of Noah.
He wrote about how he was taken to the place where the corrupted angels who disobeyed God and came to earth were imprisoned.
In his book, he had talked about the 200 fallen angels who had lived among men, teaching men advanced technologies for their time and sleeping with the women and fathering the Nephilim, thereby genetically modifying men and leading mankind astray.
The book talked about where they were imprisoned, until the appointed day. This place was supposed to be lit by the sun both during the day and at night.
In his words, [the Sky] was burning day and night.
As it turns out, this fits perfectly with the Southern Hemisphere during the summer season in Antarctica. At this time, there is daylight for 24 hours.
This phenomenon, known as Aurora Australis, or Southern Lights, can be visible from high southern latitudes in Antarctica, Australia, New Zealand, Chile, and Argentine.
Let's say that was a coincidence. Enoch went further in his book by mentioning "seven mountains of precious stones, three towards the east and three towards the south." This is where it gets more interesting. Mt Vinson fits the description of the central mountain. After all, it is the highest mountain in Antarctica.
As for the other six, there were there, just not aligning as specified. This could signify that there had been a shift in the Earth's axis of rotation.
This is not uncommon. These shifts are known to cause such calamities as floods and tectonic events.
Then, it gets even more interesting.
If we consider the research conducted by Sir Charles Hapgood, in which he proposes that the last pole shift could have happened about 11,000 years ago, just at the end of the last ice age, we can begin to question if this has any relevance to the biblical flood.
This would perfectly explain why these angels would be moved at this time and imprisoned. It would place their whereabouts firmly somewhere in Antarctica.
Could they be imprisoned at the summit of the gigantic Mt. Vinson or could they be hidden right under the 151 miles of ice mentioned earlier?
While these are exciting thoughts, there is really no solid proof of this, but we can continue to dig more. A journey of 151 miles has to start with a question.
References:
NASA scientist admits that aliens have already visited Earth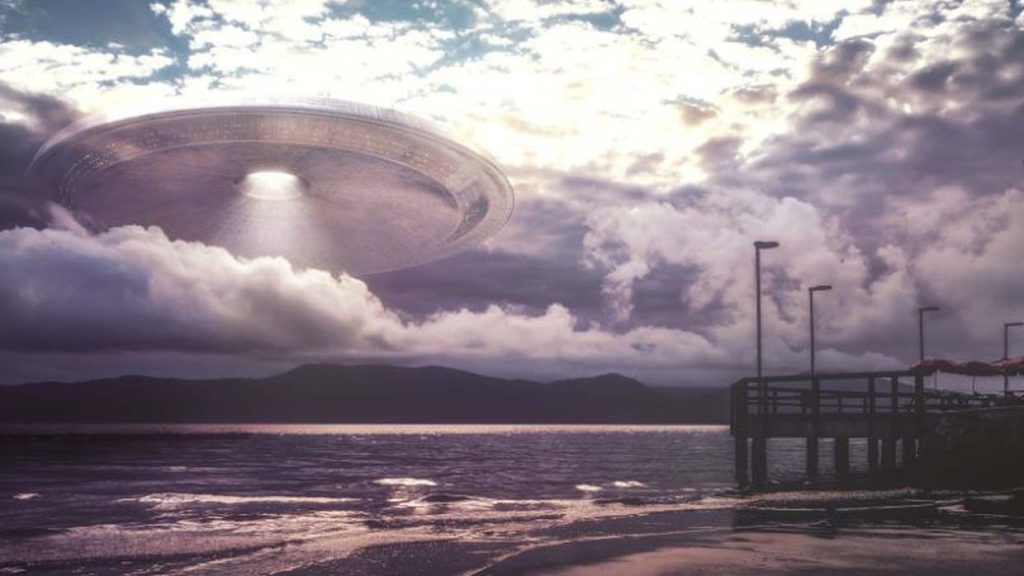 For all we know, we are alone in the universe. Earth is the only planet inhabited by life, and human beings are the only intelligent beings. Of course, this is what scientists tell us, however, there are many who believe that there have already been contacts with beings from other worlds. There is Area 51, the base of the Air Force in Nevada, where the US government allegedly stores extraterrestrials in freezers. And there was a mysterious incident in Roswell, New Mexico, in 1947, and mutilated cows in Colorado.(aliens have already visited Earth)
Although it can be said that the idea that there could be other creatures in the universe has existed since, at least, the fifth century BC, when the Greek philosopher Democritus postulated "innumerable worlds of different sizes" , and not all were lifeless. Four hundred years later, the Roman poet Tito Lucrecio Caro wrote about "other worlds" with "different tribes of men and wild beasts"".In the seventeenth century, the German astronomer Johannes Kepler wrote of a trip to the moon in which travelers encountered creatures resembling reptiles.(aliens have already visited Earth)
At the end of that century, the Dutch mathematician Christiaan Huygens wrote a book that speculated about the conditions of other planets and concluded that some of them had to harbor life. Pointing his telescope to Mars in 1894, the American astronomer Percival Lowell saw a network of what he thought were channels, structures so elaborate that they could only have been built by beings with intelligence.
And it would not just be stories and theories from the past, as some researchers are taking that possibility seriously and are tracking beyond our planet for evidence of extraterrestrials. But the last thing we would expect is for a NASA scientist to reveal that it is possible that we have already been visited by civilizations from other worlds.(aliens have already visited Earth)
Extremely intelligent super-small entities
In new research , Silvano P. Colombano, a professor and scientist working in NASA's Division of Intelligent Systems, has revealed that extraterrestrial life may already have visited Earth . He also assures that it is possible that it is very different from what humanity is used to, the carbon-based organisms that are currently found on our planet, reports MailOnline .
"I simply want to point out the fact that the intelligence we could find and could choose to find us (if it has not already done so) may not be produced at all by carbon-based organisms like us," Colombano wrote in a document.(aliens have already visited Earth)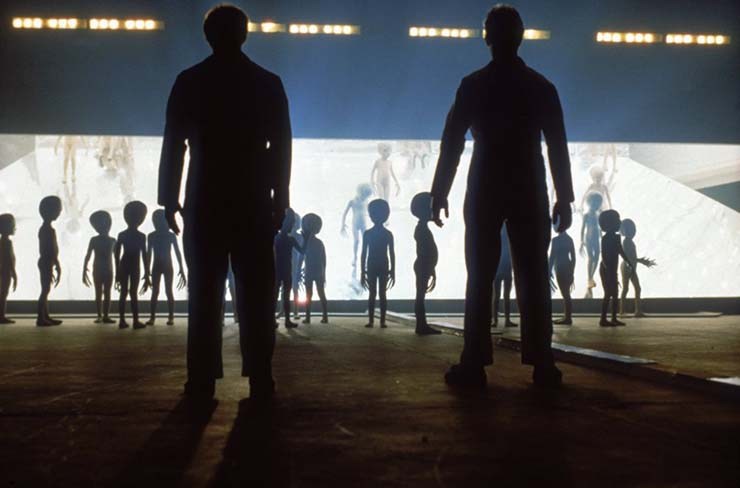 Colombano added that scientists should revisit the assumptions, from the life of an extraterrestrial to its height since the size of an intergalactic explorer could be that of an extremely small super intelligent entity .
"Our typical lives would no longer be a limitation (although even these could be dealt with multigenerational missions or suspended animation), and the size of the 'explorer' could be that of an extremely intelligent super-intelligent entity ," Colombano added.(aliens have already visited Earth)
But Colombano goes further, assuring that the aliens may have discovered a technology that humans can not yet understand , which makes missions such as interstellar travel possible.
"If we adopt a new set of assumptions about what higher forms of intelligence and technology we could find, some of those phenomena could fit with specific hypotheses and we could start a serious investigation , " suggested the NASA scientist.
Even so, the scientist admits that interstellar travel could be an unbreakable barrier, in a lapse of thousands of years, although he added that it could be possible depending on what we assume about various life forms.
"Taking into account also that the technological development in our civilization began about 10 thousand years ago and has seen the emergence of scientific methodologies only in the last 500 years, we can suppose that we could have a real problem to predict the technological evolution even during the next a thousand years, "he concluded.(aliens have already visited Earth)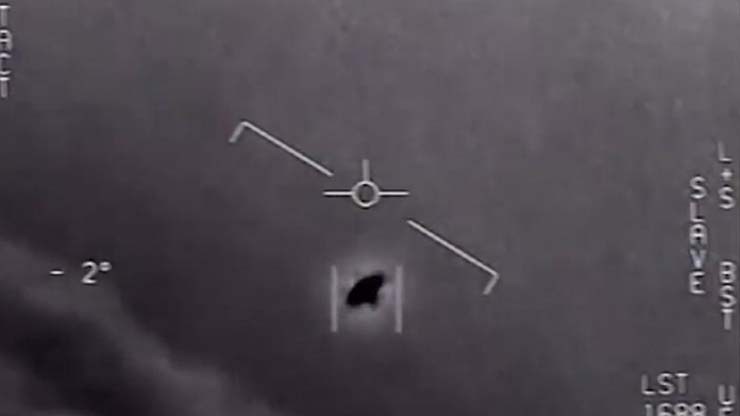 And if someone thinks that Colombano, who has a doctorate in biophysical sciences, has ended his surprising study, he is very wrong. In addition, he has called on other scientists to seriously investigate UFO sightings . And this is precisely what the experts in the field of ufology have been requesting. But what is most striking is that it is a NASA scientist who makes this revelation and call to his colleagues.
Are they preparing us for extraterrestrial contact?
Project Blue Book | Unidentified Flying Objects
If you ever wondered if the show, "Project Blue Book", premiering on the 8th of January 2019 is a work of fiction, let us quickly assure you that it is not. In fact, what this show is based on is a true story of a government project that was carefully swept under the project. The project, as you might well know, is the Project Blue Book.
What you may think you know about this project might not be completely true. However, we shall now try to delve into what really happened with this investigation, what its mission is, and why it had to be aborted and kept classified for a long time.
To go back to the beginning, we have to head as far back as 1947. This was just as the cold war was starting. There was suspicion in the air, and there were many reasons for this.
So, when a businessman and pilot known as Kenneth Arnold made a report on June 24, 1947, it quickly raised the fever.
Kenneth's report was clear and direct: He had observed nine flat disc-like aircraft near Mt. Rainer, Washington. They were flying at incredibly high speed.
His description of them was so vivid and the press, who quickly dubbed those aircrafts as "flying saucers," was the beginning of thousands of other similar reports.
In fact, between that first incident in 1947 and when Project Blue Book was terminated in 1969, a total of 12, 618 sightings of strange things moving in the sky had been reported across the United States.
When the Project Blue Book was carefully shut down, the U.S. Air Force gave a number of grounds that have since been its official stand:
No UFO reported, investigated, and evaluated by the Air Force has ever given any indication of threat to our national security;
There has been no evidence submitted to or discovered by the Air Force that sightings categorized as "unidentified" represent technological developments or principles beyond the range of present-day scientific knowledge; and
There has been no evidence indicating that sightings categorized as "unidentified" are extraterrestrial vehicles.
This is part of the official statement, but a lot more was involved in the case of Project Blue Book. So, why would the U.S. Air Force do that?
Was Project Blue Book a failure or was it just a fluke? There are a number of things to note.
Keep in mind that the U.S Air Force is the agency in charge of the surety of the airspace all over the nation.
It was at the beginning of the cold war when reports started rolling in. The initial reaction was a bit frantic at first. There were suspicions about which country may be responsible.
Many suspected that these strange aircrafts could be from the Soviet Union. Others wondered if it was another country.
With the suspicion, The Air Force quickly launched what was then known as Project Sign. This would be followed by other investigations, Project Blue Book is one of them.
Project Sign
Project Sign was the initial response, but it only lasted for just over a year. At first, it appeared as if The U.S. Air Force were trying to actually discover what the unidentified flying objects were. Project Sign was actually taken somewhat seriously.
According to the report of a captain of the U.S Air Force, Captain Edward J. Ruppelt, the intelligence specialists at the Air Technical Intelligence Center (ATIC) were so confident of getting answers to the UFO problem within a year at most.
(By the way, you might want to keep the name of Captain Edward J. Ruppelt in mind, because he would later become a Project Blue Book director and the author of a book titled "The Report on Unidentified Flying Objects").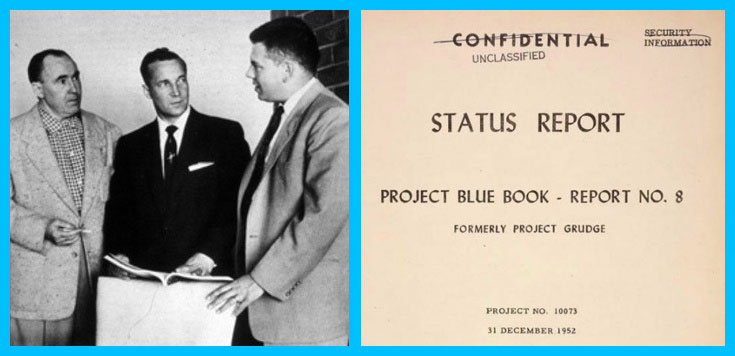 Back to Project Sign, the UFO problem that the intelligence specialists at ATIC were looking to solve had nothing to do with if these UFOs existed or not.
It was more about where it is from. Could it be the Russians at work or should we really gaze into space for answers? Could these UFOs have come from some other planet?
Their findings would cause an internal split inside the group. There were those who believed that the UFOs were indeed from outside the planet Earth, while there were others who maintained that it couldn't be true.
By the time the Project Sign ended, the official results were inconclusive. In their report, the flying saucers were neither confirmed nor denied.
But that really wasn't the end of it. A document was authored by the project in 1948, and the document was called "The Estimate of the Situation".
This document was sent straight up the command chain of the U.S. Air Force. Ruppelt revealed that the majority of the specialists who worked on Project Sign were particularly impressed by one of the many reports of sightings.
This particular report was the Chiles-Whitted UFO Encounter on the 24th of July, 1948. This incident involved two pilots whose Douglas DC-3 airliner was almost hit by a torpedo-shaped UFO. Most of the investigators actually believed this incident was true.
The conclusion was that the level of technology that must have gone into such an aircraft could not have been realistic for either the U.S. or the U.S.S.R. The only logical explanation was that it was from another planet. This belief was stated clearly in the document.
But guess what, the document was rejected by the Air Force for lack of physical evidence. What's more, all copies were ordered to be destroyed. The U.S. Air Force would later deny the existence of this document, even resisting any attempt to use the Freedom of Information Act in getting a hold of it.
However, Ruppelt and several other sources confirmed the existence of this document. One of these sources was Dr. Allen Hynek. Dr. Hynek was a scientific consultant and UFO skeptic brought in to work on both Project Sign and Project Blue Book. His role and shocking transformation would be discussed shortly.
But Project Sign wasn't shut down to start Project Blue Book. There was another project in-between. This project is called Project Grudge.
Project Grudge
Project Grudge is a fine example of how to appear productive when, in reality, you are busy doing nothing. Project Grudge was a total fluke set up with one single aim: debunk all reports and find natural explanations for those you can't.
Needless to say, many of those "explanations" were completely illogical. Investigations were rarely conducted since the conclusion is already known. Any little investigation done was tailored to lead right back to the preconceived answer.
This continued until the UFO sighting reported around Fort Monmouth in New Jersey in September of 1951. A number of pilots and radar operators observed these fast-moving and highly maneuverable aircraft that are shaped like discs. It took a direct order by the head of Air Force intelligence at the Pentagon, Major General Charles P. Cabell, to swing the investigators into action.
When a meeting was called, it became clear that the investigators at Project Grudge had been taking all reports as a huge joke. This realization made General Charles P. Cabell push for the dissolution of Project Grudge and its replacement by Project Blue Book, the project intended to take the sightings really seriously.
Project Blue Book
With huge determination, Captain Edward J. Ruppelt (Remember him from Project Sign?) was put in charge of Project Blue Book, and work commenced immediately. It was Ruppelt that created the name Unidentified Flying Object (UFO) to replace the press-publicized "flying saucer." Data were gathered and placed under high scrutiny.
When the results of the study were released, it shocked the skeptics. A clean 22% of the 3200 reports studied were labeled as unknown. That means they couldn't be explained away. That is huge, and the report shook the beliefs of many.
One of such people is the Astronomer, Dr. Allen Hynek, who was hired as a scientific consultant during Project Sign and Also for Project Blue Book. He was a straight UFO skeptic who worked at the time in the Department of Physics and Astronomy at Ohio State.
He had treated the whole thing has an utterly ridiculous fad that would go away soon enough. He would try debunking any of the sightings, claiming that there was surely a natural explanation. Sometimes, he would even find a ridiculous explanation, like one of his declarations in 1966 that left many people laughing.
After observing and conducting research for years with no easy explanation for some of what he personally saw and heard, Dr. Allen Hynek would later conclude that, indeed, these were not fads. The sightings of UFO were real and they point to something outside this planet.
This led him to become a passionate believer in what we now know as UFOs. He founded the Center for UFO Studies, wrote several books and was a technical advisor for "Close Encounters of the Third Kind," an iconic film about UFOs released in 1977.
So, you would expect the Project Blue Book to gain international interest, right?
Well, think again. What followed was as strange as the UFO sightings themselves.
In 1953, Captain Edward J. Ruppelt, the director that had worked hard since the previous year to get out the report suddenly left the project. What was left of Project Blue Book was a shadow of itself, a device used for public relations.
Earlier in 1952, a panel of scientists had been convened by the CIA. After meeting for 12 hours over a period of 4 days, the reports worked on by Captain Edward J. Ruppelt, Dr. Allen Hynek, and many others were brushed under the carpet.
The idea was that, if given enough time, all those sightings could be explained away.
The motion of the meeting was switched to calming down the public. A public relations campaign was proposed to debunk and remove the "aura of mystery" from the UFOs, all in an attempt to take away the public's attention.
Project Blue Book was stripped of most of its power and resources and was transformed into a debunking device. Of course, this frustrated Captain Edward J. Ruppelt, thus making him to leave.
When Major Robert J. Friend tried to resuscitate the project years later, he got little cooperation and even more limited budget.
Everything went downhill from there. In 1969, Project Blue Book was terminated and its file declassified.
But the damage has been done. Many reports have been debunked by the project after Rupelt left. Other documents related to UFO which were not held by the Project Blue Book still remain classified, despite pressures and lawsuits from private UFO groups.
And the public? Well, the public has moved on.
The later mission of Project Blue Book seemed to work more than the former.
While the U.S. Air Force would secretly continue their investigation, the public stance still remains.
Once again, the public is kept in the dark.