Illuminati Insider: The Illuminati Plan to Rule the World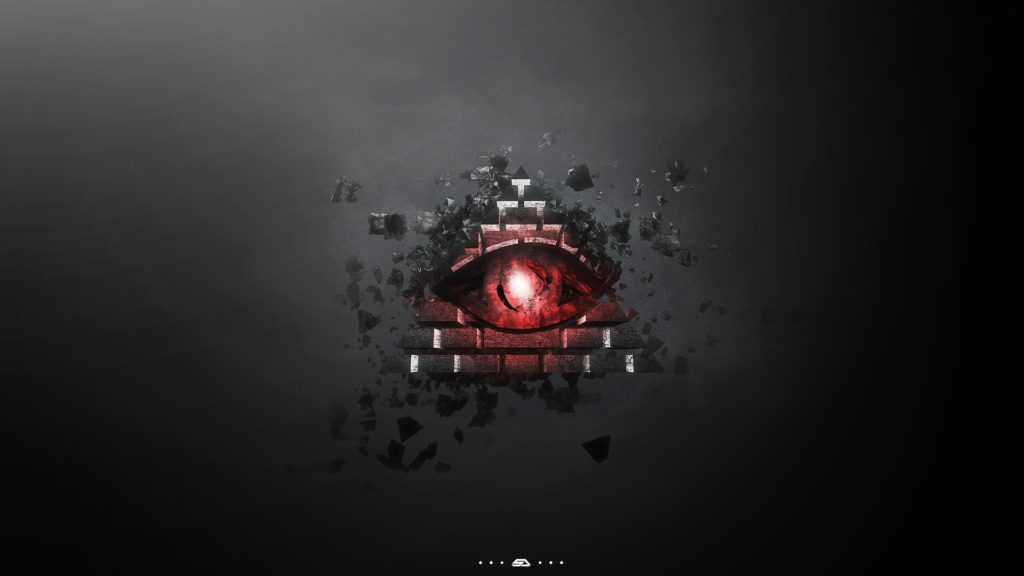 Prior to discussing actual programming techniques, it is important to understand the philosophy underlying why the Illuminists are programming people. All groups have goals, and the Illuminists are no exception. Money making is not their final goal – it is a means to an end. This end point, or goal, is no less than to rule the world. The Illuminati has a set plan similar to the Soviet Union's previous "5- year" and "10-year " plans. This is what the Illuminists themselves believe and teach their followers as gospel truth.
Whether they will actually succeed is another matter altogether. The following is the Illuminist agenda at ALL levels of the Illuminati. As with any goal, the Illuminati has specific steps which it plans to implement to reach its objectives. Briefly, each region of the United States has "nerve centers" or power bases for regional activity. The United States has been divided up into seven major geographical regions. Each region has localities within it that contain military compounds and bases that are hidden in remote, isolated areas or on large private estates.
These bases are used intermittently to teach and train generational Illuminati in military techniques, hand- to- hand combat, crowd control, use of arms, and all aspects of military warfare. Why? Because the Illuminists believe that our government, as we know it, as well as the governments of most nations around the world, are destined to collapse. These will be planned collapses, and they will occur in the following ways:
The Illuminati has planned first for a financial collapse that will make the great depression look like a picnic. This will occur through the maneuvering of the great banks and financial institutions of the world, through stock manipulation, and interest rate changes. Most people will be indebted to the federal government through bank and credit card debt, etc. The governments will recall all debts immediately, but most people will be unable to pay and will be bankrupted. This will cause generalized financial panic which will occur simultaneously worldwide, as the Illuminists firmly believe in controlling people through finances.
Next there will be a military takeover, region by region, as the government declares a state of emergency and martial law. People will have panicked, there will be an anarchical state in most localities, and the government will justify its move as being necessary to control panicked citizens. The cult trained military leaders and people under their direction will use arms as well as crowd control techniques to implement this new state of affairs. This is why so many survivors under 36 years of age report having military programming. People who are not Illuminists or who are not sympathetic to their cause, will resist. The Illuminists expect this and will be (and are BEING) trained in how to deal with this eventuality. They are training their people in hand-to- hand combat, crowd control, and, if necessary, will kill to control crowds. The Illuminati is training their people to be prepared for every possible reaction to the takeover.
Many mind control victims will also be called into duty with preset command codes. These codes are meant to call out a new, completely cult loyal presenting system. Shatter codes programmed under trauma will be used to destroy or bury non-cult loyal alters.
Military bases will be set up, in each locality (actually, they are already here, but are covert). In the next few years, they will go above ground and be revealed. Each locality will have regional bases and leaders to which they are accountable. The hierarchy will closely reflect the current covert hierarchy.
About five years ago, when I left the Illuminati, approximately 1% of the US population was either part of the Illuminati, sympathetic to it, or a victim of Mind Control (and therefore considered useable). While this may not sound like many, imagine 1% of the population highly trained in the use of armaments, crowd control, psychological and behavioral techniques, armed with weapons and linked to paramilitary groups.
These people will also be completely dedicated to their cause. The Illuminati firmly believes that it can easily overcome the other 99% of the population, most of whom are untrained, or poorly trained, such as "weekend hunters." Even the local military will be overcome as the Illuminati will have regional cell groups with highly trained leaders. They also count on the element of surprise helping them during their takeover. Many of the highest leaders in the militia branch of the Illuminati are or have been officers in the military, and so already have a good knowledge of which techniques will work best to overcome a region's or locality's defenses.
After the military takeover, the general population will be given a chance to either espouse the Illuminati's cause, or reject it (with imprisonment, pain, even death being possible punishments). These people very much believe that the intelligent, or "enlightened" or Illuminated, were born to rule. They are arrogant, and consider the general population as "dumb sheep" who will be easily led if offered strong leadership, financial help in an unstable world economy, and dire consequences if the person rebels. Their utter ruthlessness, and ability to implement this agenda, should not be minimized.
The Illuminati banking leaders, such as the Rothschilds, the Vanderbilts, the Rockefellers, the Carnegies, and the Mellons, as examples, will reveal themselves, and offer to "save" the floundering world economy. A new system of monetary exchange, based on an international monetary system, and based between Cairo, Egypt, and Brussels, Belgium, will be set up. A true "one world economy", creating the longed for "one world order", will become reality.
There is more to the Illuminist agenda, but these are the basics of it. This agenda is what the Illuminati really, truly, believe, teach, and train for. They are willing to give their lives up in this cause, in order to teach the next generation, as they believe that their children are their legacy. I was told that my children's generation would see this takeover, sometime in the 21st century.
At present, the Illuminati have quietly and covertly fostered their takeover plan by their goals of the infiltration of:
1. The media
2. The banking system
3. The educational system
4. The government, both local and federal
5. The sciences
6. The churches
They are currently, and have been working the last several hundred years, on taking over these 6 areas. They do NOT go to an institution, and say "hi, I'm a local Illuminist, and I'd like to take over your bank). Instead, they begin by having several people quietly invest funds over several years, gradually buying more and more shares in the bank (or other institution that they wish to control), until they have a financial controlling interest in it. They never openly disclose their agenda, or their cult activities, as often they are amnesic to them. These are well respected, "Christian" appearing business leaders in the community. The image in the community is all important to an Illuminist; they will do anything to maintain a normal, respected facade, and DESPISE exposure. On one leadership in a major metropolitan city, where I was a member, there sat: one head of the local small business administration; one CEO of a government defense firm; one principal of a Christian school; one vice mayor of the city; one journalist; one nurse; one doctor; one behavioral psychologist, one army Colonel, and one navy Commander. All except one attended church weekly; all were well respected within the community. NONE of them appeared "evil", or "marked".
If you met them in person, you would probably instantly like any of these intelligent, verbal, likeable, even charismatic people. This is their greatest cover, since we often expect great evil to "appear" evil, led by media portrayals of evil as causing changes in the face and demeanor of people, or marking them like the biblical Cain. None of the Illuminists that I have known, had unkind, or evil appearing, persona in their daytime lives, although some were dysfunctional, such as being alcoholics. The dissociation that drives the Illuminists is their greatest cover for being undetected at this time. Many, if not most, of these people are completely unaware of the great evil that they are involved in, during the night.
There are other groups which are not actually part of the Illuminati, but the Illuminati are aware of them. The Illuminati are not the only group that follows esoteric practices, or worships ancient deities or demons. They encourage divisiveness between different groups (divide and conquer is one of their ruling principles), and are not concerned about other groups. Instead, they will often welcome them into their umbrella, if possible. This has been happening more and more in recent years, as the Illuminati trade teaching their training principles, which are considered the best by most secretive groups, in exchange for loyalty to the Illuminati. They will send their trainers to these groups, and the trainers will report to the local regional council.
In the political arena , the Illuminists will fund both sides of a race, because their greatest maxim is that "out of chaos comes order", or the discipline of anarchy. That is why they sent arms to, and funded, both sides of both the great World Wars in this century. They believe that history is a game, like chess; that only out of strategy, fighting, conflict, and testing can the strong emerge. I no longer agree with this philosophy, but at one time, I did, with all my heart.
Hopefully, as these people and their agenda are exposed the common man will rise up against this intended rule to be foisted upon an unsuspecting mankind.
Source:
https://svalispeaks.wordpress.com/2008/09/20/chapter-three-the-illuminati-plan-to-rule-the-world/
Google Earth uncovers enormous 'alien face' in Antarctica – and conspiracy nuts think it's the work of a hidden civilization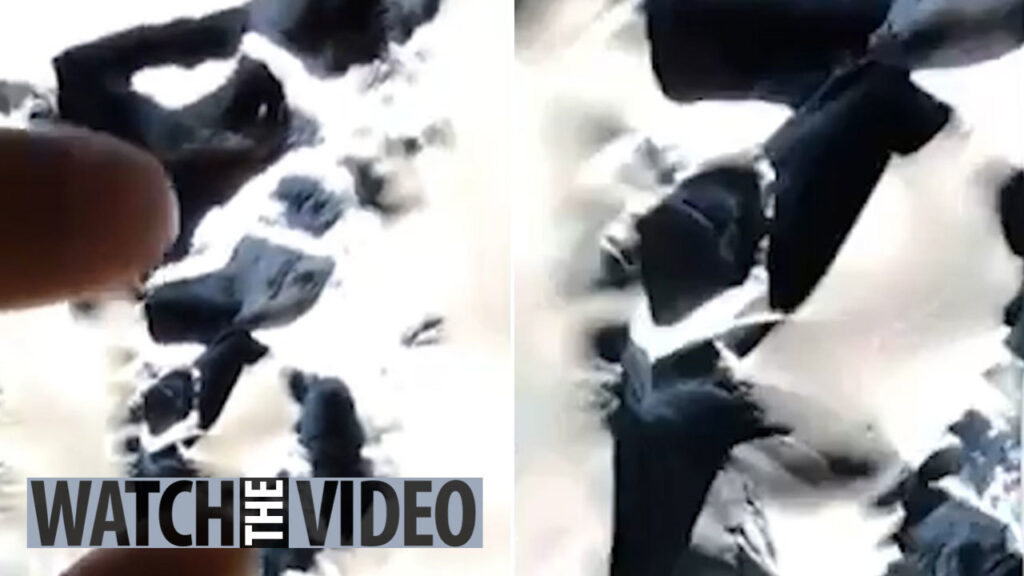 UFO-HUNTERS say they've found signs of an alien invasion in Google Earth snaps of Antarctica.
The conspiracy nuts reckon they've found a grimacing face carved into the ice at a remote region in the southeast of the island.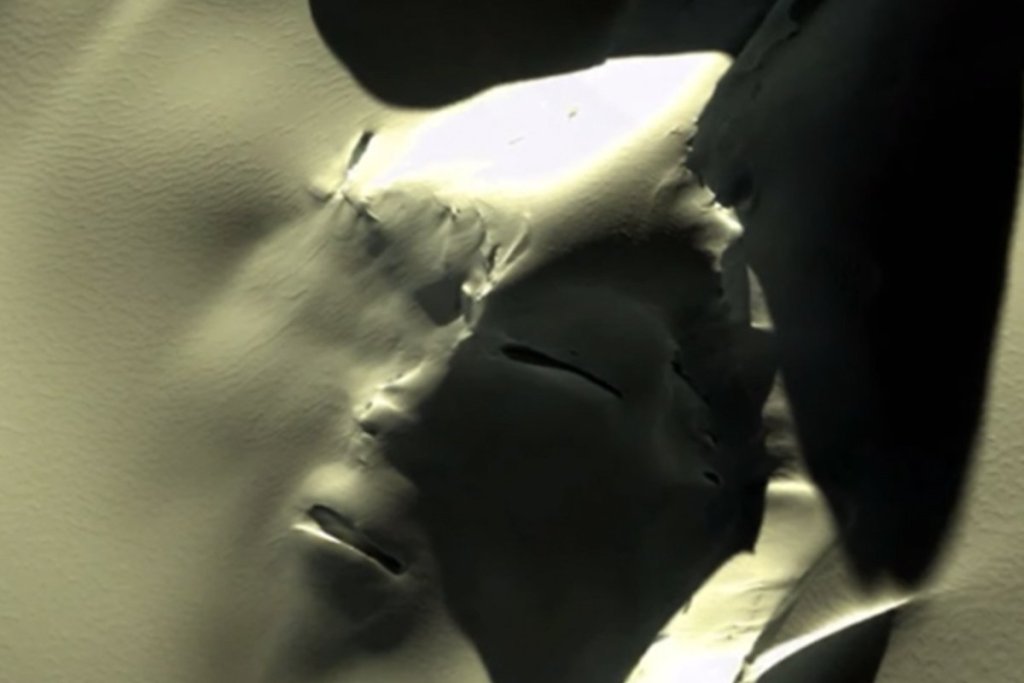 Notorious Instagram account ufo_scandinavia uploaded strange footage last week showing the bizarre anomaly.
It shows a man zooming in and out of a satellite snap on Google Earth.
The snow in view appears to have the shape of eyes, a nose and a mouth. The mouth appears to be contorted in a terrifying grimace.
The strange image sparked a frenzy online, with some claiming it's evidence of a hidden civilisation.
Bonkers conspiracy theorists have long claimed that an ancient civilisation – possibly of alien origin – lived or still lives under the Antarctic ice.
Conspiracy theorists Blake and Brett Cousins – of YouTube channel thirdphaseofmoon – shared their thoughts on the Google Earth image.
"It appears to be a massive, ancient structure of some kind of face that is being revealed for the first time on Google Earth," Blake said in his video.
"I would have to concur that whatever we're looking at resembles some sort of megastructure."
Brett added: "Could this be something that was left behind by the ancient civilisations of Antarctica?
"Ice melting could be revealing structures that would baffle the world."
Around 90,000 people have watched the original Instagram footage of the Antarctic face.
One user quipped: "That is not a natural thing that mother nature made by wind and cold. Looks like a Viking. Metal helmet with the nose piece running down the upper part."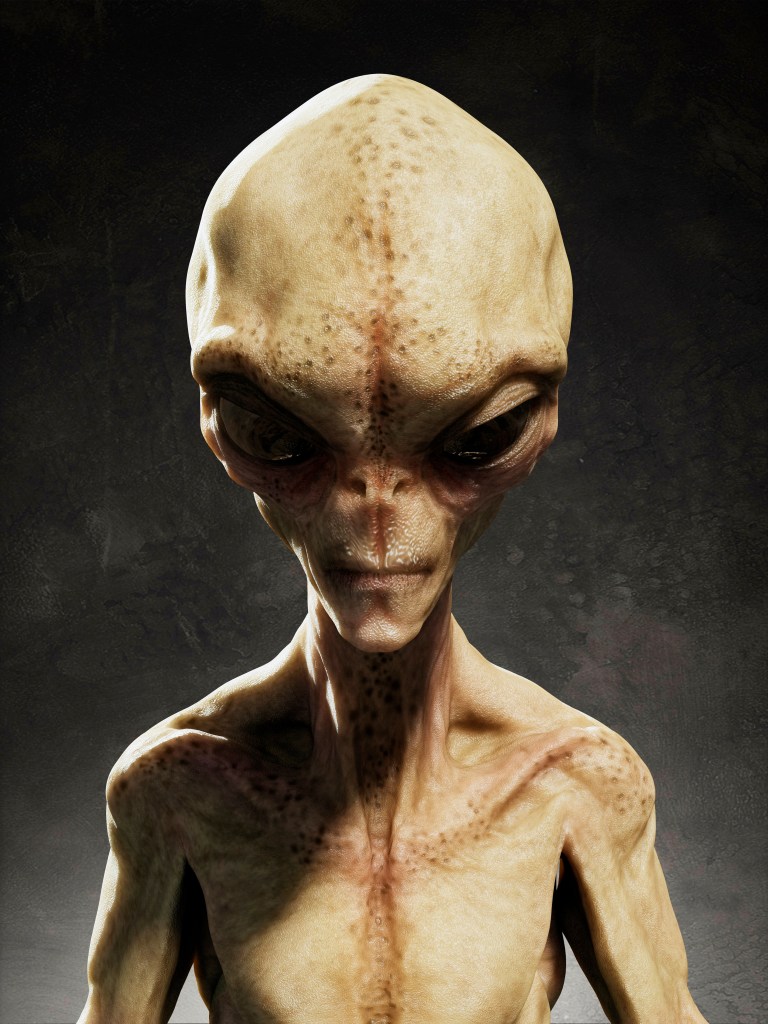 Another said: "No mind trick, that's definitely a face."
Others were more sensible in their approach. One explained: "This is purely natural and random. Looks like ice with cracks."
The find is most likely the result of pareidolia, a bizarre effect which causes the brain to see shapes, structures and patterns where they do not exist.
According to Nasa: "Pareidolia is the psychological phenomenon where people see recognisable shapes in clouds, rock formations, or otherwise unrelated objects or data.
"There are many examples of this phenomenon on Earth and in space."
This is not the first time conspiracy nutters have made outrageous claims about satelite snaps.
Back in April, one prominent UFO-hunter claimed to have found an alien sculpture of a nude woman on a distant asteroid.
In March, he said he'd found a carving of the Ancient Greek philosopher Socrates on a mound on Mars.
In other space news, Nasa's manned mission to Mars could be delayed by 25 years as experts warn of radiation, health scares and food shortages.
Japan is ready to mine Mars's largest moon after successfully completing all of the compulsory space contamination paperwork.
Nasa managed to record the incredible sound of a 'Marsquake' – which you can listen to here.
What do you think of the bonkers UFO claims? Let us know in the comments!
Source www.thesun.co.uk
CIA Crushes CNN's Latest Trump-Russia Conspiracy Theory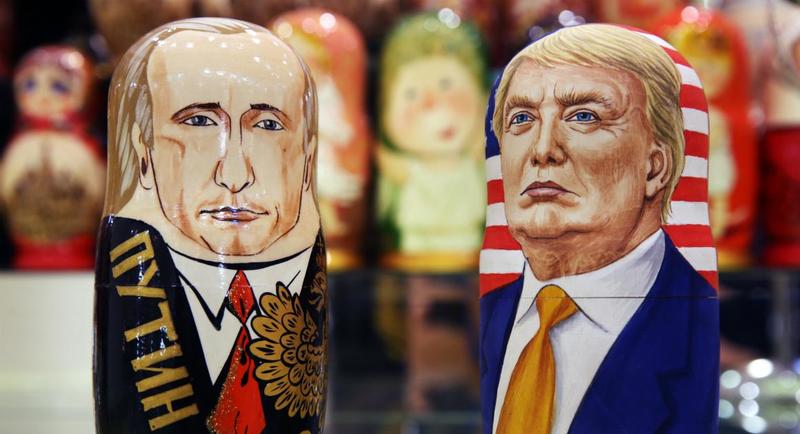 (Raul Ilargi Meijer) It's undoubtedly better to leave some stories alone, and this may be one of them. Putin's spokesman Dmitry Peskov perhaps put it best when he called it "pulp fiction" (and what's more American than that?). But this one is so exemplary of how the news is cooked up for you these days, let's have a go anyway.
What makes this story so ideal for its purpose is that it involves intelligence and state secrets, so the news outlet that runs it doesn't have to prove a thing; it can simply say it's not authorized to divulge what it doesn't write, while hinting it does know. Plus, it can use any number of covert sources.
But in the process, a damning picture can still be painted. And if that picture involves Donald Trump, and it's CNN that's painting it, well, we know what it's going to look like. Here's how it started at CNN yesterday (with some additions from today):
US Extracted Top Spy From Inside Russia In 2017
In a previously undisclosed secret mission in 2017, the United States successfully extracted from Russia one of its highest-level covert sources inside the Russian government, multiple Trump administration officials with direct knowledge told CNN. A person directly involved in the discussions said that the removal of the Russian was driven, in part, by concerns that President Donald Trump and his administration repeatedly mishandled classified intelligence and could contribute to exposing the covert source as a spy.

The decision to carry out the extraction occurred soon after a May 2017 meeting in the Oval Office in which Trump discussed highly classified intelligence with Russian Foreign Minister Sergey Lavrov and then-Russian Ambassador to the US Sergey Kislyak. The intelligence, concerning ISIS in Syria, had been provided by Israel. The disclosure to the Russians by the President, though not about the Russian spy specifically, prompted intelligence officials to renew earlier discussions about the potential risk of exposure, according to the source directly involved in the matter.

At the time, then-CIA Director Mike Pompeo told other senior Trump administration officials that too much information was coming out regarding the covert source, known as an asset.[..]
Asked for comment, Brittany Bramell, the CIA director of public affairs, told CNN: "CNN's narrative that the Central Intelligence Agency makes life-or-death decisions based on anything other than objective analysis and sound collection is simply false. Misguided speculation that the President's handling of our nation's most sensitive intelligence—which he has access to each and every day—drove an alleged exfiltration operation is inaccurate."

[..] White House press secretary Stephanie Grisham said, "CNN's reporting is not only incorrect, it has the potential to put lives in danger."

The removal happened at a time of wide concern in the intelligence community about mishandling of intelligence by Trump and his administration. Those concerns were described to CNN by five sources who served in the Trump administration, intelligence agencies and Congress. Those concerns continued to grow in the period after Trump's Oval Office meeting with Kislyak and Lavrov. Weeks after the decision to extract the spy, in July 2017, Trump met privately with Russian President Vladimir Putin at the G20 summit in Hamburg and took the unusual step of confiscating the interpreter's notes.

Afterward, intelligence officials again expressed concern that the President may have improperly discussed classified intelligence with Russia, according to an intelligence source with knowledge of the intelligence community's response to the Trump-Putin meeting. Knowledge of the Russian covert source's existence was highly restricted within the US government and intelligence agencies. According to one source, there was "no equal alternative" inside the Russian government, providing both insight and information on Putin.
Pretty bad, right? Well, we're not done just yet. Here's the BBC adding its two cents:
US Extracted High-Level Spy From Inside Russia In 2017, Reports Say
Russian media named the spy as former presidential administration official Oleg Smolenkov. The Kommersant newspaper said Mr Smolenkov went on holiday with his family to Montenegro in 2017 and disappeared, before a man with the same name and a woman with the same name as Mr Smolenkov's wife purchased a house in the US state of Virginia, near Washington DC. Russian reports said Mr Smolenkov had worked for Yury Ushakov, a senior aide to President Putin.

Asked by the BBC on Tuesday about the reports, Kremlin spokesman Dmitry Peskov confirmed that Mr Smolenkov had worked for the presidential administration but denied that he had held a high-level position, adding that he had been sacked. Mr Peskov described the US media coverage of the reported extraction as "pulp fiction".

There was no suggestion on Tuesday that President Trump directly compromised the source in Russia, and reports said that widespread media speculation about US intelligence conclusions had contributed to the decision to extract the source. Last year, Russian operatives travelled to England and used a nerve agent in an assassination attempt against a former Russian military intelligence officer, Sergei Skripal, who had spied for the British.
Isn't it just lovely how they manage to throw in Skripal there at the end? Took a bit of stretching, but the BBC is plenty flexible
Qanon: "They want you DIVIDED"
Okay, so this alleged spy is extracted (or "exfiltrated") by US intelligence, and then buys a home in Virginia. But not only that, he buys it under his own name. Presumably so that if Putin wants to find the man who divulged all those secrets for 10 years+, he can just Google him. Here's NBC:
Possible Russian Spy For CIA Now Living In Washington Area
A former senior Russian official is living in the Washington area under U.S. government protection, current and former government officials tell NBC News. NBC News is withholding the man's name and other key details at the request of U.S. officials, who say reporting the information could endanger his life. Yet the former Russian government official, who had a job with access to secrets, was living openly under his true name.

An NBC News correspondent went to the man's house in the Washington area and rang the doorbell. Five minutes later, two young men in an SUV came racing up the street and parked immediately adjacent to the correspondent's car. The men, who identified themselves only as friends of the Russian, asked the correspondent what he was doing there.

[..] The [New York] Times said the source was "the American government's best insight into the thinking of and orders" from Putin, and was key to the CIA's assessment that Putin favored Donald Trump's candidacy and personally ordered the hacking of the Democratic National Committee.
The Times previously reported that the source was considered so sensitive that then-CIA Director John Brennan had declined to refer to the person in the top secret Presidential Daily Brief during the final months of the Obama administration. Brennan sent reports from the source to the president and a small group of top national security aides in a separate, white envelope to assure its security, the Times reported.

[..] NBC News has not confirmed that the Russian living near the nation's capital fed the CIA information about Russian election interference. But for reasons that NBC News is withholding, he fits the profile of someone who may have had access to information about Putin's activities and who would have been recruitable by American intelligence officials.

Two former FBI officials told NBC News they believe he is the source referred to in the CNN and New York Times report. The Russian will likely be moved from the place he is currently living in the interest of keeping him safe, current and former officials said.
He will be moved in the interest of keeping him safe. That is just brilliant. What, you think Putin will be upset at no longer being able to Google his whereabouts?
To remain fair, let's give RT some space, too, shall we?
Was Key CIA Spy 'Extracted' From Moscow Over #Russiagate Fears?
Media outlets in Russia immediately began speculating as to the identity of the alleged mole, quickly settling on Oleg Smolenkov, state advisor of the third class who had worked at the Russian embassy in Washington before 2010. Smolenkov took his wife and three children on vacation to Montenegro on July 14, 2017, whereupon they vanished without a trace. The police have been investigating their disappearance as possible murder.

[..] Russian Senator Franz Klintsevich, deputy head of the Defense and Security Committee, dismissed CNN's story as "fake" and "carrying out orders for another attempt to discredit Trump," according to TASS. Most of the US mainstream media outlets spent the past three years promoting the notorious 'Russiagate' conspiracy theory on behalf of the Democrats, and have refused to acknowledge any wrongdoing even though special counsel Robert Mueller failed to find anything to incriminate the president after a two-year investigation.

Moreover, CNN and MSNBC have hired a number of former intelligence officials, whose fingerprints have been all over 'Russiagate,' as anti-Trump pundits.
John Brennan, James Clapper, here's looking at you. There was no need today to read much further in order to find out that the secret info Trump is accused of divulging to "the Russians" had already been published first by no other than…CNN on March 31 2017. There was no secret. Other than perhaps, says Aaron Maté, that Israel was the source. But trust us, Putin would have known that.
After the Mueller report fiasco, one would think the media who don't like Trump would be more careful with their reporting, and before reporting it. But they just keep at it.
In the process, as quoted above, through their false reporting and false claims, it's they who are endangering lives, not Donald Trump:
Brittany Bramell, the CIA director of public affairs, told CNN: "CNN's narrative that the Central Intelligence Agency makes life-or-death decisions based on anything other than objective analysis and sound collection is simply false. Misguided speculation that the President's handling of our nation's most sensitive intelligence—which he has access to each and every day—drove an alleged exfiltration operation is inaccurate." [..]
White House press secretary Stephanie Grisham said, "CNN's reporting is not only incorrect, it has the potential to put lives in danger."
It's not just the White House, the CIA itself says it too.
Asking for a friend: You think the country's still capable of having a normal conversation

found on Zero Hedge
Source:
https://www.theautomaticearth.com/2019/09/pulp-fiction-media/
More Americans Questioning Official 9/11 Story As New Evidence Contradicts Official Narrative
Whitney Webb, MintPress News
Waking Times
Today the event that defined the United States' foreign policy in the 21st century, and heralded the destruction of whole countries, turns 18. The events of September 11, 2001 remains etched into the memories of Americans and many others, as a collective tragedy that brought Americans together and brought as well a general resolve among them that those responsible be brought to justice.
While the events of that day did unite Americans in these ways for a time, the different trajectories of the official relative to the independent investigations into the September 11 attacks have often led to division in the years since 2001, with vicious attacks or outright dismissal being levied against the latter.