Ignorance Of The Human Bloodlines
The Facts:According to Hidden-Hand, the human bloodlines do not understand the big-picture and the full truth about their goals and activities on the Earth.
Reflect On:If we knew that the human bloodlines have been deceived for certain reasons by the Lucifer group soul, how would that help us understand the manifestation and ultimately the actual power of evil in our world?
(Note: If you have not read the first four installments of this article, I would highly recommend that you first read  Who Lucifer Actually Is & Why They Are Here (Part 1), (Part 2: Bloodline Families), (Part 3: The Harvest) and (Part 4: Selling Your Soul), because they provide an essential context for the discussion here.)
You will recall from the previous installment some rather telling statements on the part of Hidden-Hand that we will examine more deeply here. In distinguishing very clearly between the extraterrestrial and the human bloodlines, he was explicit that the mandate of the human bloodlines is not founded in the highest truths, but rather are intentionally limited in scope and understanding:
The world of my own Family is very different from that of the lower Earth based bloodlines. Whilst our (my own) training growing up was very strict and disciplined, we were never abused in any way. We grew up with the bigger picture, and didn't need any other motivation.

The Earth lines are not aware of the entire picture. They themselves are not of our Lucifer Group Soul, and as far as they are aware, they are out to 'rule the world', to Control and Enslave, and create as much suffering and negativity as is humanly possible. That's what they 'get out of the deal'. World domination.

You'd have to say with that in mind, they're doing a great job. But one of the things they don't know or understand, is that our (Venusian Power Lines) agenda, is ultimately for the Highest Good of all concerned, in providing you with the Catalyst. If they were aware of this Truth, there is a slight risk that they would not have done their jobs properly, and they would miss out on joining us in our 95% Negative Harvest.

They are aware of the Harvest, and the need for them to attain the 95%, to get out of 3rd density, and that is all the motivation they need to help us achieve our ultimate aims. How they go about it, is not really of too great a concern to us, as long as they are getting the job done. Sometimes we have to step in, where something they may do or plan goes against our desires, but such instances are few and far between.
Human Bloodlines Don't See The Big Picture
Hidden-Hand makes it clear that the human bloodlines, even at the very highest levels, do not see the big picture. Where the individuated members of the Lucifer group soul retain the awareness that they are here on Earth to provide a catalyst for ascension (and they themselves are contractually bound to creating a 'Negative' portion of ascension as part of their contract, likely to give them the motivation to go through the intense training and effort they make to create evil), members of the human bloodlines (also generational) incarnate without the full knowledge of their soul purpose. And this is as it should be, for if members of the human bloodline had that full awareness, they would likely not be able to play the game that has been created. The human bloodlines, in essence, are not part of a 6th Density group soul that has come here to provide a catalyst, but are rather part of the 3rd Density group soul of Yahweh, working to ascend to higher realms.
It is sufficient, as Hidden-Hand says, that they believe that 'they are out to rule the world' and achieve 'world domination' through the novus ordo seclorum (New World Order). The testimony of Svali, the Illuminati whistleblower we met in the previous installment, bears this out:
Until the age of 38, I was a programmer with this group, and as such I was aware of much of the underlying agenda behind the programming. I had to be. I was teaching other trainers to do their jobs better, more efficiently, and as a former member of the group, totally "sold out" on the ideology that motivated me. I became excellent at what I did. The reason? I believed that the group would rule the world within my children's lifetime. In fact, I was told that my children would be leaders in the New Order, which would be brought in by the middle of this century.

I was taught this from infancy on. My parents believed it, the leaders around us taught and believed it. And the things that I saw certainly showed great organization and concentrated effort towards this goal. What things did I see that indicated this? There were several:

I saw a large amount of money being used to fund the projects of this group, funds that poured in from around the northern hemisphere and the world. Couriers were sent to the corners of the globe, and many of the top financial institutions had a vested interest in bringing this "new world order" to pass. This was discussed in leadership meetings; shown in videos to members of the group, such as the grainy films I saw in the 1960s showing a large round table with 13 members sitting around it, and the words "these are your leaders" spoken as the members rose and pledged allegiance to the coming new order. I will not mention the figures shown in this film in order to avoid the claim of "libel" but they were well known, influential, and many were behind the banking system of the modern world.
World Domination Was Never The Real Plan
Clearly, a belief has been fostered within the human bloodlines that their group will achieve world domination. However, for the Lucifer group soul, there was an inherent understanding that world domination was never going to come to pass. This was a major part of the deception on the part of the Lucifer group soul in order to get the human bloodlines to play the game, so that their own underlying contractual goals for ascension were realized. One of the main tasks of the Lucifer group soul on the planet was to create a structure that would stoke this deception through the vast and comprehensive mind-control programming methodologies that Svali tells us are implemented from infancy for members of the human bloodlines.
This programming, as Svali explains it, is extremely severe. In fact, this was even acknowledged by Hidden-Hand as we discussed in the previous installment. In reading Svali's testimony, which I would highly recommend to those interested in the way the Illuminati functions, I am coming to understand the vast magnitude of the network, with its checks and balances, that makes the case of someone like Svali so extraordinary. It now seems reasonable to me that we have not heard so extensively from very many human bloodline whistleblowers, despite the fact that there are allegedly millions of people who belong to these bloodlines living on the Earth today. As I understand it, Svali's life continues to be in danger, and as she admits herself, she can't be entirely sure she has fully rid herself of the programming:
I am still trying to undo the influence of a lifetime of being taught lies, lies which I once believed whole-heartedly. Lies which make it difficult even now to sort truth from fiction, teaching from fact.
Having discovered that the supporting ideology that fuels the Illuminati is founded in lies and intense mind programming, we are in a better position to understand how the presence of such a self-serving and fundamentally 'evil' body of knowledge has been able to capture the allegiance of so many people. In the next installment we can now dig deeper into the principles that underlie such systems of thought.
Medical Drugs: Too Big to Fail
Jon Rappoport, Guest
Waking Times
As my readers know, I've reported on a number of scandals concerning the toxicity of medical drugs and vaccines, including shocking death numbers in the US.
These scandals are leaks from inside the National Security State.
If you visit Wikileaks, Cryptome, Public Intelligence, and other similar sites, how many purely medical documents do you find posted?
How many damaging leaks exposing the crimes of the medical cartel do you find?
Very, very few.
Where are the medical insiders who are liberating and passing along incriminating documentary evidence?
Some of the best exposers of political, intelligence-agency, and military crimes are way behind the curve, when it comes to medical matters. They're living in a fantasy. They see nothing in the medical arena.
The medical sphere, for various reasons, is far better protected than any other segment of society.
For the hundredth time, let me cite Dr. Barbara Starfield's stunning review, "Is US health really the best in the world?" published on July 26, 2000, in the Journal of the American Medical Association.
Starfield, at the time, was working as a highly respected public health expert, at the Johns Hopkins School of Public Health.
She concluded that the US medical system kills 225,000 Americans a year. That would add up to 2.25 million deaths per decade.
Laid directly at the door of the American medical complex.
Aside from the genocidal death toll, Starfield's findings also reveal massive fraud in all medical journals that routinely publish the glowing results of clinical trials of drugs.
How could such trials open the door to the marketing of drugs that kill, according to Starfield, 106,000 Americans every year, unless deep, continuing, and abetted research fraud were the order of the day?
Indeed, Dr. Marcia Angell, the editor of New England Journal of Medicine for 20 years, wrote the following:
"It is simply no longer possible to believe much of the clinical research that is published, or to rely on the judgment of trusted physicians or authoritative medical guidelines. I take no pleasure in this conclusion, which I reached slowly and reluctantly over my two decades as an editor of The New England Journal of Medicine." (NY Review of Books, January 15, 2009)
Finally, here's a document (as a slide presentation) in plain sight, on the FDA's own site: "FDA Why Learn About Adverse Drug Effects?". You'll see the FDA admits there are 100,000 deaths per year resulting from these "drug effects."
The FDA, of course, is the single government agency responsible for certifying drugs as safe and effective, before their public release is permitted. Yet the FDA takes absolutely no responsibility for the deaths.
Can you imagine the feeding frenzy, if, say, some leaker in the Pentagon passed along a political/military document to Wikileaks that showed the Dept. of Defense was poisoning to death, like clockwork, a hundred thousand of its own soldiers every year—and was readily admitting it?
Let's stop this insane nonsense of separating one whole set of government crimes from another, simply because the propagandized priests in the white coats are above reproach.
We're not living in 1950 anymore, and this isn't Kansas.
About the Author
Jon Rappoport is the author of three explosive collections, THE MATRIX REVEALED, EXIT FROM THE MATRIX, and POWER OUTSIDE THE MATRIX, Jon was a candidate for a US Congressional seat in the 29thDistrict of California. He maintains a consulting practice for private clients, the purpose of which is the expansion of personal creative power. Nominated for a Pulitzer Prize, he has worked as an investigative reporter for 30 years, writing articles on politics, medicine, and health for CBS Healthwatch, LA Weekly, Spin Magazine, Stern, and other newspapers and magazines in the US and Europe. Jon has delivered lectures and seminars on global politics, health, logic, and creative power to audiences around the world. You can sign up for his free emails at NoMoreFakeNews.com or OutsideTheRealityMachine.
(To read about Jon's mega-collection, Exit From The Matrix, click here.)
This article (Medical Drugs: Too Big to Fail) was originally created and published by Jon Rappaport's Blog and is re-posted here with permission.
Hawking feared rise of enhanced 'superhumans'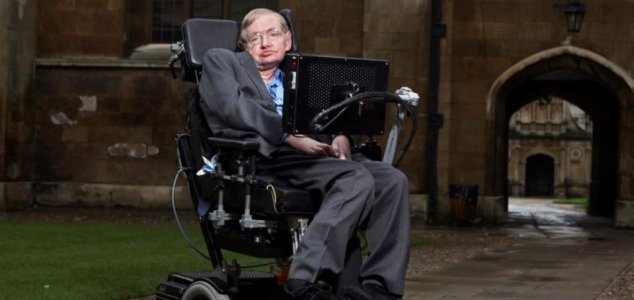 Image Credit: CC BY 2.0 Lwp Kommunikacio / Flickr
The celebrated physicist passed away earlier this year.
The late physicist predicted that genetic engineering will ultimately render half of the world's population obsolete.
Hawking, who died back in March, left a collection of papers and articles which included some of his notes on the existential dangers our species may face in the coming decades.
Of particular interest were his thoughts on a future in which wealthy individuals might choose to have themselves and their children genetically enhanced, thus leading to a race of 'improved' superhumans.
"Laws will probably be passed against genetic engineering with humans," hawking wrote. "But some people won't be able to resist the temptation to improve human characteristics, such as memory, resistance to disease and length of life."
Once this begins to happen, genetically enhanced individuals could end up outclassing their 'unimproved' counterparts, creating a two-tier society that could prove disastrous for many.
"Once such superhumans appear, there will be significant political problems with unimproved humans, who won't be able to compete," wrote Hawking. "Presumably, they will die out, or become unimportant. Instead, there will be a race of self-designing beings who are improving at an ever-increasing rate."
His thoughts echo those of others who believe that the future of our species lies, not in natural evolution, but in genetic modification and technological augmentation.
Some have even argued that such a transformation may have already begun.
Source: The Guardian
We'll Soon Know Exactly How Terrible the Internet Is for Our Mental Health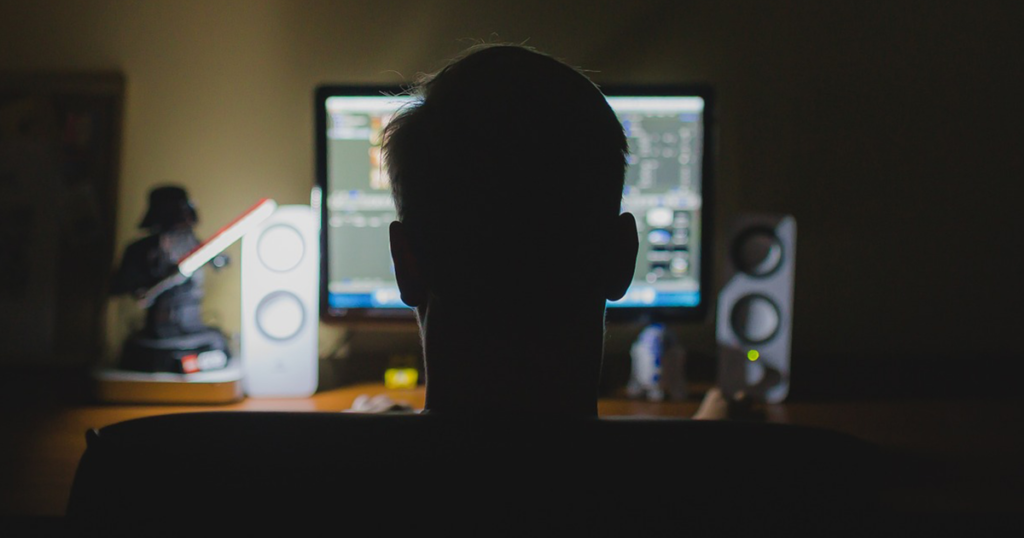 Dark Web
The internet can help you keep in touch with loved ones or seek out professional help when you need it.
But the web has a dark side, too — cyberbullying, internet gambling, and social media addiction are just a few of its many pitfalls.
Now, a team of European researchers plans to figure out just how much psychological harm the net can cause — and how we might be able to help the people it hurts.
Problem Users
On Monday, the scientists announced a new group called the European Problematic Use of the Internet (EU-PUI) Research Network. That's a mouthful, but the idea is to create a hub to better understand psychological problems linked to internet usage.
"Problematic Use of the Internet is a serious issue," said the network's chair, Naomi Fineberg, in a press release. "Just about everyone uses the Internet, but much information on problem use is still lacking."
Existing research is very fragmented, according to Fineberg. It focuses only on specific behaviors, geographical regions, or segments of society. This international collaboration, she hopes, will help researchers identify "big picture" takeaways about the internet and mental health.
Manifesto
The group outlined its goals in a manifesto published in the journal European Neuropsychopharmacology.
With the document in place, researchers can begin the task of using approximately $600,000 in funding from the European Union to tackle its objectives. Those include everything from figuring out the role genetics might play in problematic internet usage to how website design might affect it.
Now that the EU-PUI Research Network is in place, researchers can use it in a number of ways. They can access resources that could help with their research, or share what they've learned about problem behaviors, such as gaming addiction and compulsions related to shopping and social network use
After that, the next step will be figuring out the best ways to prevent and treat these issues, which could ensure the internet is a positive force on the mental health of all — not just some — of us.
READ MORE: A Major Scientific Project Aims to Find out Exactly How the Internet Is Screwing With Your Brain [Gizmodo]