Hundreds Of Earthquakes Rattle The U.S. As The Level Of Seismic Activity In North America Continues To Rise
(Michael Snyder) Why is the mainstream media being so quiet about all of the seismic activity that has been happening all across the United States?
During the last 7 days, there has been an earthquake swarm directly along the New Madrid Fault zone, Kansas and Oklahoma have been hit by a very unusual number of significant quakes, and there have been several sizable seismic events in the vicinity of the Yellowstone supervolcano.  But of course the west coast is getting hammered more than anyone else.  According to Cal Tech, there have been more than 1000 earthquakes in California and Nevada over the last week, but of course most of them have been very small.  Overall, the latest USGS numbers tell us that there have been more than 2,000 earthquakes nationally during the last 7 days, and apparently we aren't supposed to be alarmed by that.  But could it be possible that all of this seismic activity is leading up to something really big?
Over the weekend, we witnessed some very unusual quakes in the middle of the country.  On Sunday, a magnitude 3.2 earthquake rattled Kansas…
The Kansas quake hit at 9:08 p.m. Central time near South Hutchinson, northwest of Wichita, according to the USGS. About 175 people reported feeling the tremor, some as far away as Osborne and Concordia, Kansas.
Thankfully that quake hit in an area with a very low population density, and so it didn't affect that many people.
But then on Sunday, a series of relatively large earthquakes hammered Oklahoma…
A 3.0-magnitude earthquake hit near Fairview in northern Oklahoma, at 1 a.m. Sunday, followed by a 2.6-magnitude quake at 1:37 a.m. near Quinton in eastern Oklahoma, the USGS reports. A 2.7-magnitude tremor rattled Waukomis in northern Oklahoma at 4:25 p.m. Saturday
Overall, there have been 143 earthquakes in Oklahoma in the last 30 days, and the increasing level of seismic activity in that part of the nation definitely has a lot of people on edge.
But of much greater concern is what has been happening along the west coast.  The two major quakes that hit California in July were followed by more than 100,000 aftershocks, and scientists are warning that this "may have increased stress on parts of a major dormant fault line"…
A series of earthquakes which shook Southern California earlier this year may have increased stress on parts of a major dormant fault line which has not produced any significant activity since records began, according to a study.

Scientists from the University of Iowa examined the so-called Ridgecrest earthquakes, which began with a 6.4 magnitude foreshock in the Mojave Desert on July 4, followed the next day by a 7.1 magnitude quake—the largest in Southern California for two decades. In addition, more than 100,000 smaller aftershocks were recorded.
The "dormant fault line" which they are talking about is the Garlock Fault.
And the Garlock Fault runs directly into the San Andreas Fault.
One day there will be a massive quake that fundamentally alters the geography of southern California, and let us hope that day is delayed for as long as possible.
Meanwhile, we have also witnessed some unusual rumbling off the coast farther north.
In fact, five large earthquakes were detected off of the Oregon coast last month.  The following comes from a news story that was posted on October 21st…
A magnitude-4.6 earthquake Monday morning became the fifth to strike off the Oregon coast since the beginning of the month.

The quake rumbled around 6:47 a.m. about 120 miles west of Bandon and at a depth of roughly 6 miles, according to the U.S. Geological Survey.

On Thursday, a magnitude-4.7 temblor struck about 95 miles from Port Orford — just hours after students in Coos and Curry counties participated in an annual earthquake drill.
The reason why these quakes are so alarming is because they happened in the vicinity of the Cascadia Subduction Zone.
As Steve Quayle recently told Greg Hunter, someday the Cascadia Subduction Zone will suddenly come to life, and it will be the greatest natural disaster that we have seen so far in all of American history…
What's the worst case scenario if the Cascadia Subduction Zone lets loose and volcanos, earthquakes and tsunamis are unleashed? Quayle says "The amount of damage, and I am going to choose my words carefully, is going to be precedent setting. It's going to be the combination of volcanos going off that are inland from the subduction zone where the plates meet, coupled with tsunamis. . . . When this happens, you will lose eight million to twenty million people. When it happens, you will lose all productivity in the electronic field, obviously Silicon Valley, and all food production in all of California, Oregon and Washington. When it happens, you will have a State of Emergency unlike any other. How about the refugees? There will be 3.5 million refugees to take care of. When this happens, what happens to the underground aquifers, and where does everybody go for fresh water? There will be years of drought, years of famine and years of water, water where did it all go? It is a very dire situation painted by computer models. This is not a sensational thing. It is a reality based, scientific study with the application of what happens."

Quayle warns that the public would likely have roughly "15 minutes to get to safety," and "the tsunami waves would be 500 to 1,500 feet tall."
You can see the trailer for the new film that is being produced about the Cascadia Subduction Zone right here.  I am so glad that this movie is being made, because I have been trying to warn people about what is going to happen for a long time.  For example, the following comes from one of my previous articles entitled "You Have Been Warned: Experts Tell Us That A Cascadia Subduction Zone Earthquake And Tsunami Will Destroy Everything West Of Interstate 5"…
One day it will happen. With little or no warning, the Cascadia Subduction Zone will produce a catastrophic earthquake and accompanying tsunami that will essentially destroy everything west of Interstate 5 in the Pacific Northwest. It will be the worst natural disaster up to that point in American history, and as you will see below, the experts are saying that we are completely and utterly unprepared for it. Of course the San Andreas Fault gets more publicity, but the truth is that the Cascadia Subduction Zone is capable of producing a quake "almost 30 times more energetic" than anything the San Andreas Fault can produce.
Scientists assure us that it is just a matter of time before such a disaster takes place.
So essentially those living right along the coast are taking a huge gamble.
Day after day, they hope that there is still at least a little bit more time before the Cascadia Subduction Zone absolutely devastates the Northwest.
Of course up until now that gamble has paid off, but one day their luck will suddenly run out.
About The Author
I am a voice crying out for change in a society that generally seems content to stay asleep.  My name is Michael Snyder and I am the publisher of The Economic Collapse Blog, End Of The American Dream and The Most Important News, and the articles that I publish on those sites are republished on dozens of other prominent websites all over the globe.  I have written four books that are available on Amazon.com including The Beginning Of The End, Get Prepared Now, and Living A Life That Really Matters.  (#CommissionsEarned)  By purchasing those books you help to support my work.  I always freely and happily allow others to republish my articles on their own websites, but due to government regulations I can only allow this to happen if this "About the Author" section is included with each article.  In order to comply with those government regulations, I need to tell you that the controversial opinions in this article are mine alone and do not necessarily reflect the views of the websites where my work is republished.  This article may contain opinions on political matters, but it is not intended to promote the candidacy of any particular political candidate.  The material contained in this article is for general information purposes only, and readers should consult licensed professionals before making any legal, business, financial or health decisions.  Those responding to this article by making comments are solely responsible for their viewpoints, and those viewpoints do not necessarily represent the viewpoints of Michael Snyder or the operators of the websites where my work is republished.  I encourage you to follow me on social media on Facebook and Twitter, and any way that you can share these articles with others is a great help.
The rabbi, who predicted the coronavirus, said what would happen next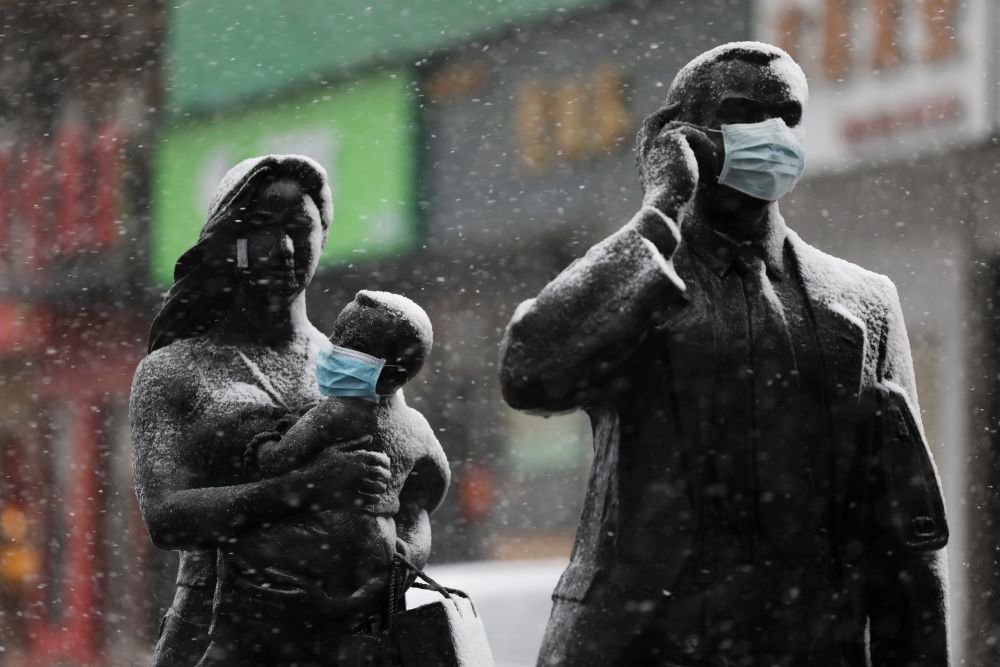 The rise of the coronavirus has been shockingly rapid. On December 31, the government of China bean treating the first cases of the coronavirus that appeared in the Wuhan province. The first deaths were reported just eleven days later. Ten days later, the virus had spread to other countries in Asia and one day after that, the first case was reported in the U.S.
In the beginning of January, when the coronavirus was a little-known problem in a far-off backwater in China, Rabbi Yosef Pinto, an internationally acclaimed Israeli mystic rabbi who currently lives in Morocco, announced that he had a vision. He told his followers:
"Everyone knows that I am very careful in my statements, but soon something terrible is expected in the world. The world will be shocked, which will go down in history as one of the worst. It will start in a few days. We must start preparing and praying right now."
And now, when everyone saw that the rabbi was absolutely right, people begin to listen to his other words.
Last week, Rabbi Pinto made a statement confirming that his vision really concerned the coronavirus:
"We must be prepared. What is happening in China is developing into a global catastrophe and the consequences will reach almost all corners of the world. This will soon become clear to all."
"I am not trying to scare anyone. I am only coming to tell the truth. Since the outbreak, tens of thousands have died in China, millions are being held in quarantine, for several weeks. Those who don't die from the disease are dying of hunger. Soon, the supply of food will run out and the security forces will realize that they are also in quarantine and they will try to save themselves."
"Very soon, people will begin to realize that so much information is being hidden from the public about how the government is locking people in their houses. We are entering the hardest period the world has experienced in several centuries."
"The economy of the world is balanced on China but China is on the verge of total collapse. All of the stores that sell Chinese products will have to close. There is no more China as we know it. This has already happened. The only Chinese products we have in the stores are what was in the warehouses before the virus. And there will be even more plagues, more epidemics. China will be entirely quarantined."
The rabbi cited a prophetic source for the coronavirus.
I will pour out my anger upon Sin, the stronghold of Egypt, and I will destroy the wealth of No. I will set fire to Egypt; Sin shall writhe in anguish and No shall be torn apart; and Noph [shall face] adversaries in broad daylight Ezekiel 30:15-16
In modern Hebrew, "sin" (סין) is the name of China. Since this prophecy is not entirely applicable to Egypt, it is possible that it is precisely about China.
"I know that what I am saying is frightening but every single one of us has to pray for the entire world, to light candles, and to seek God's forgiveness. We need to pray for redemption like never before." says the rabbi. 
However, the rabbi assured his followers that Israel will be affected by the plague far less than the rest of the world, so the Jews who have not yet returned have very little time left to do so. 
"Every nation has its appointed angel who is responsible for what happens to the nation, whether for good or ill. When the angels fight, there are wars on earth between those nations." said Rabbi Pinto in a separate statement, recommending that Jews traveling during this difficult time pay special attention to reading sections of the Torah regarding Jewish wanderings in the desert. 
Only a third of humanity can be saved from coronavirus
This forecast was made by an American scientist , having analyzed the situation with the spread of COVID-19.
World Health Organization (WHO) adviser Ira Longini, co-director of the Center for Infectious Disease Statistics at the University of Florida, has warned the public about the risk of global coronavirus infection. The expert, Bloomberg informs, does not rule out the possibility that COVID-19 will affect two-thirds of humanity.
Currently, the official number of infected is estimated at about 60,000 people, but, according to the scientist, this number will grow at a high speed. The main reasons for this according to the WHO adviser; firstly, on average, every infected person infects another 2–3 people, secondly, a situation in which the infection does not manifest itself immediately, and thirdly, the lack of reliable express test methods for COVID-19. According to Ira Longini, even if the spread of coronavirus is halved compared to the current situation, a third of the world's population will be infected.
"If nothing changes with the mechanism of transmission, then no quarantines and isolation of sick people will help stop the spread of COVID-19. Those measures that are being taken now can only slow down, but not stop the epidemic, "the scientist said.
Recall that today, in addition to China, coronavirus has been detected in 24 countries of the world. In China, where COVID-19 appeared, about 64,000 infections were confirmed, 1,380 people died and about 7,000 were able to recover.
Unthinkable Tornado of bats in a small town in Australia, the invasion of bats has began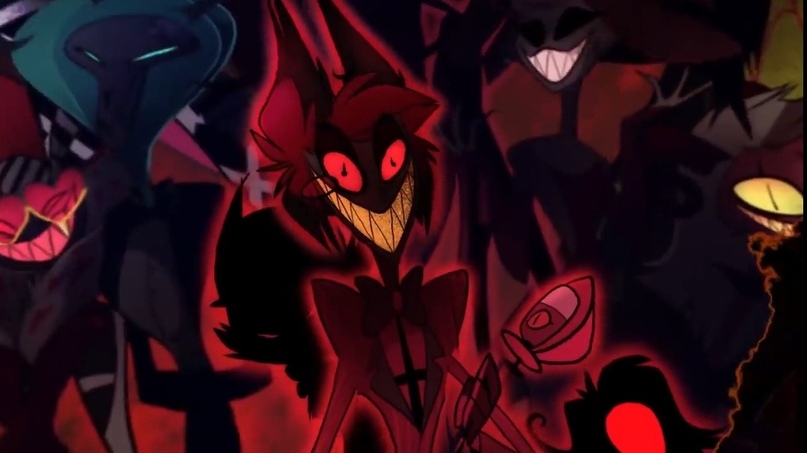 Hundreds of thousands of bats gathered in the city
In Australia, the small city of Ingham was captured by a huge colony of fruit bats, scaring the locals. It is reported by news.com.au .
Currently, hundreds of thousands of bats have gathered in the city, which significantly exceeds the population of the city, which is 4300 inhabitants.
"It's like a flying tornado over a city," said the city dweller Adam Kaurila.
A huge colony of mice first chose the botanical gardens in the city, and then moved to the trees near the elementary school and kindergarten. The number of bats in the city is only growing.
"It seems to me that every Australian bat is now in Ingham. The problem is that there are more and more of them, soon the city will not be able to accommodate everyone," Mayor Ramon Jayo said.
Local residents complain of an unpleasant smell in the city, which appeared with bats, as well as the constant squeak of animals. Some parents are seriously worried that bats can spread dangerous diseases.
For example, Adam Kaurila and his wife are thinking about picking up children from school until the "flying tornado" clears the city.
Australian bats are carriers of the zoonotic virus, which is closely related to the rabies virus. It can be transmitted to people through bites and scratches.
A biblical plague" just about to begin?
In early February in Pakistan there was an extraordinary invasion of locusts.
The exact same thing happens in East Africa:
When it all started there, the local media were still competing in epithets and calculating whether this was the strongest invasion in 100 or 25 years? But in early February, Ethiopia, Somalia, Kenya and other local countries declared the same state of emergency.
Judging by what is happening all over the world, the Earth is definitely in some kind of bad mood, the "biblical plague" is just about to begin, and in fact it has not even begun.