Hundreds of Birds Die Mysteriously in Rural Area of Wales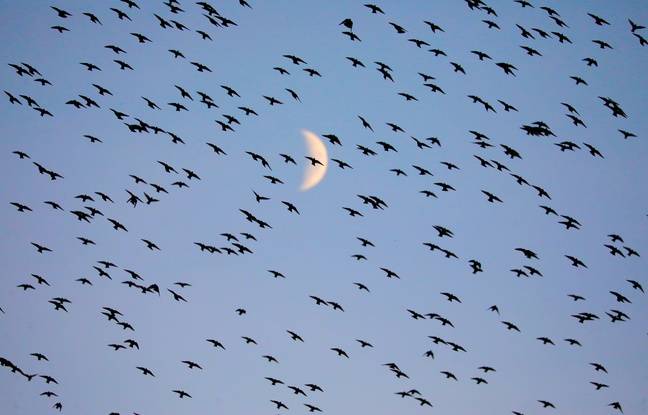 Things mysteriously falling from the sky is one of the classic Fortean phenomena. Birds dying from no apparent cause is another. That winning (or losing) combo occurred this week in a rural town in Wales no one has yet been able to explain the hundreds of dead starlings – many with their internal organs outside their bodies – found on an unclassified road near near Llyn Llywenan in Bodedern on Anglesey, an island off the north-west coast of Wales. With mysterious circumstances and no official explanation, the strange and conspiratorial theories abound.
"There's easily more than 300 of them. I counted 150 last night but I gave up as there's just hundreds of them littered everywhere. It's as if they just dropped down dead from the sky."
Dafydd Edwards reported on social media that his partner, Hannah Stevens, found the birds while driving home. She claimed that on the afternoon of December 10 she had seen a "massive flock" flying overhead before landing to eat something on the road. Less than an hour later, she said they were dead where they had been eating. It's not clear how she arrived at that short timeframe from flying to dead in the road.
"It's very strange, I can't put my finger on it. There are still some alive in the hedges today but it's all unexplained at the moment."
As seen in Edwards' video and photos (see them here and here), the vast majority of dead birds were in the road, where he counted 150 before quitting. North Wales Police's Rural Crime Team counted at least 225 and some witnesses estimated the total to be over 300. They collected the carcasses (identified as starlings) and sent some to a lab for examination and toxicology tests, which means they assume the birds were somehow poisoned. Locals were not so sure.
"It's unlikely that the birds would have been in contact with an aircraft – RAF or civilian. Bird strikes can have quite an effect on aircraft, and can cause severe damage. Even minor bird strikes are reported as a matter of course at RAF Valley, and no such reports have been fed back by our personnel."
The Ministry of Defence answered speculations that the birds had been hit by low-flying planes with that denial. On the act-of-God side, there was talk that the birds might have been caught up in strong winds or stunned by a sudden lightning strike or loud sound, but Hannah Stevens did not report any unusual conditions. The current cause-of-all-bad-things – 5G – was blamed but no other birds or wildlife seem to be affected. A sign of the apocalypse? We're still here and so are the residents of Llyn Llywenan.
"We're hearing one story that it happened in exactly the same place many, many years ago so we're just trying to confirm that as well."
Rob Taylor, Team Manager for North Wales Police's Rural Crime Team, added to the mystery by pointing out that locals claim another similar dead bird incident happened in the same area about 12 years ago, but no details were given and Internet searches turned up nothing.
As of this writing, the North Wales Police indicated they believed they know the cause of this mysterious bird kill but were awaiting the toxicology report. That hints of a suspicion of poisoning of some sort, which would seem to be one of the most likely causes. However, that memory of a previous event makes one wonder if something more sinister – something pre-5G – may be happening underground in Llyn Llywenan. Is anyone checking for unusual human conditions, cancers, deformities or mental illnesses amongst the residents?
Will there be a consensus? Will officials admit it if the cause is not poisoning?
What would Charles Forte think?
Source: Mysterious Universe
A previously unknown species of winged dinosaur very similar to a dragon discovered in China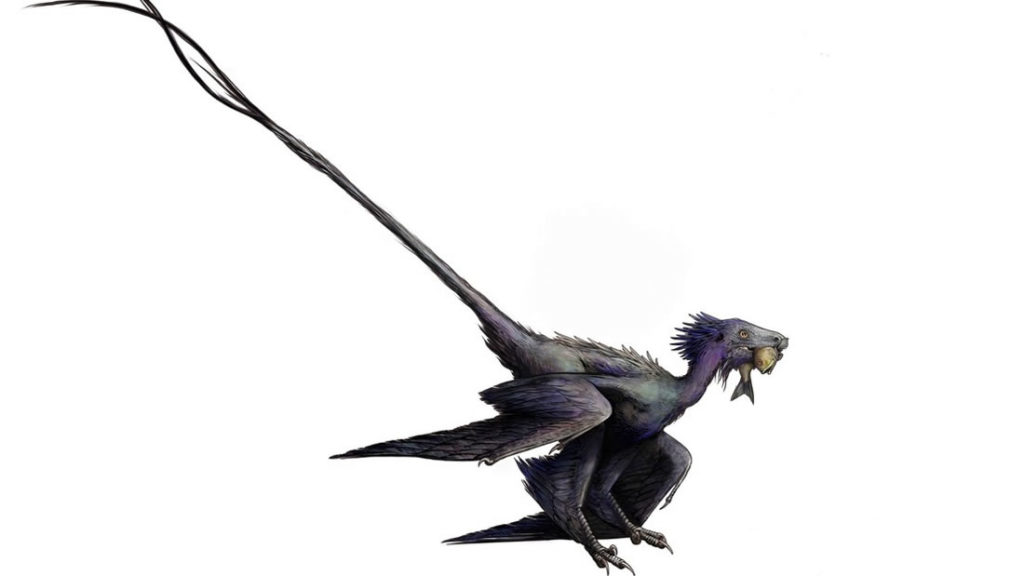 A new species of dinosaur, a relative of Velociraptor, has shown scientists a little more about the origins of similarities and differences between the feathers of dinosaurs and birds.
The fossil belongs to a fierce dinosaur from the Cretaceous period called the "dancing dragon" who lived 120 million years ago in what is now China.
'Dancing dragon'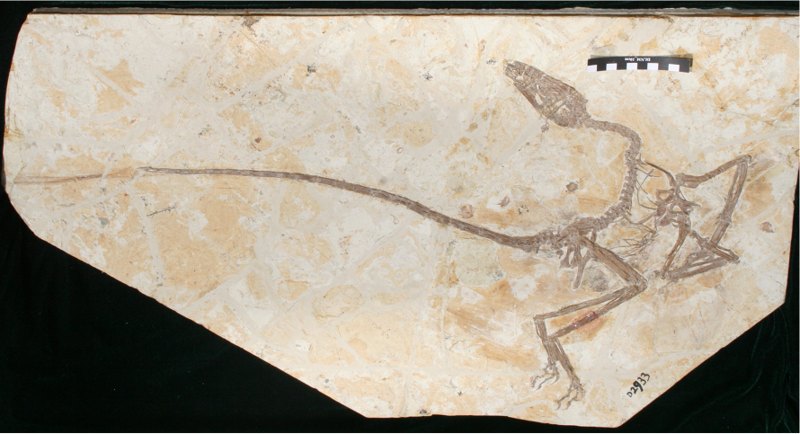 Called Wulong Bohaiensis, It was a two-legged carnivore, a little bigger than a raven, that resided in an environment next to lakes. He had a scaly face, a mouth full of pointed teeth, a particularly dangerous toenail, and probably hunted small mammals, lizards, birds and fish.
He was gound in the Chinese province of Rehe, in northeastern China and his name translates as 'dancing dragon', as it refers to the articulated position in which his skeleton is.
Conserved in its entirety, the skeleton included soft tissues such as feathers, which appear together on its arms and legs, very similar to those of birds now. In addition to its four long limbs and two long feathers at the end of the tail, his body was covered by spongy filaments.
At the end of its long bone tail, fused in a rigid rod, there were 2 very long feathers.
«The Wulong specimen is a magnificent fossil. With the feathers and claws, I think it would have been beautiful and a little scary. I would love to see one alive, "said leading research paleontologist Ashley Poust of the San Diego Natural History Museum.
Plumage differences between birds and feathered dinosaurs
A thorough examination of the bones showed that this Wulong individual was approximately one year old, that is, he was a young male still growing.
This characteristic puzzled the experts, since usually the feathers appear in the adult stage. "Either the young dinosaurs needed these tail feathers for some function we don't know, or they were cultivating their feathers very differently than most current birds", Poust explained
Birds evolved from small feathered dinosaurs approximately 150 million years ago. But there were many feathered dinosaurs that didn't fly, like Wulong.
Young Wulong seemed to have the plumage of an adult.
«It has long and isolated feathers that extend from its long tail. This is quite different from live birds and tells us that these decorative feathers preceded adulthood in dinosaurs. Of course, they may be using these feathers in a very different way from live birds too, "said the expert.
Paleontologists are eager to understand many more plumage differences between birds and these feathered dinosaurs.
The finding was described in the scientific journal. The Anatomical Record.
Australia Firefighters Save the Only Wild Prehistoric Wollemi Pines on Earth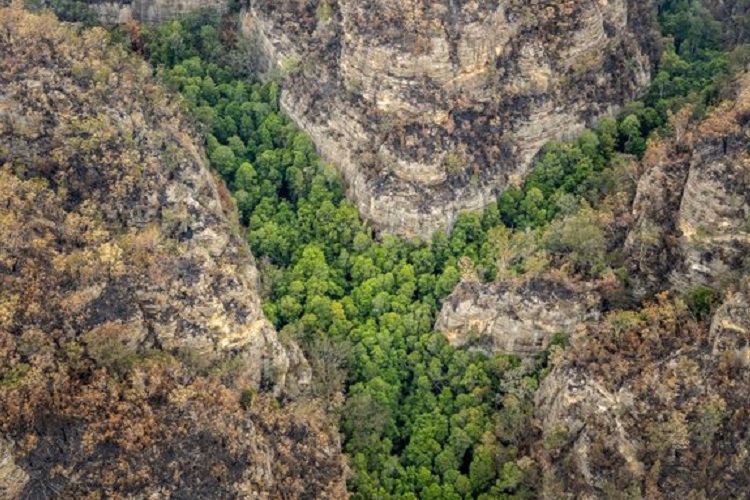 Olivia Rosane, EcoWatch
Waking Times
It looks as if firefighters in Australia have succeeded in saving a secret grove of prehistoric trees belonging to a species that dates back to the time of the dinosaurs.
The Wollemi pines once grew widely across Australia from more than 100 to 60 million years ago, The Washington Post reported. But now less than 200 remain in the wild, in a national park 125 miles northwest of Sydney.
"Huge anomalies" at the edge of the earth's core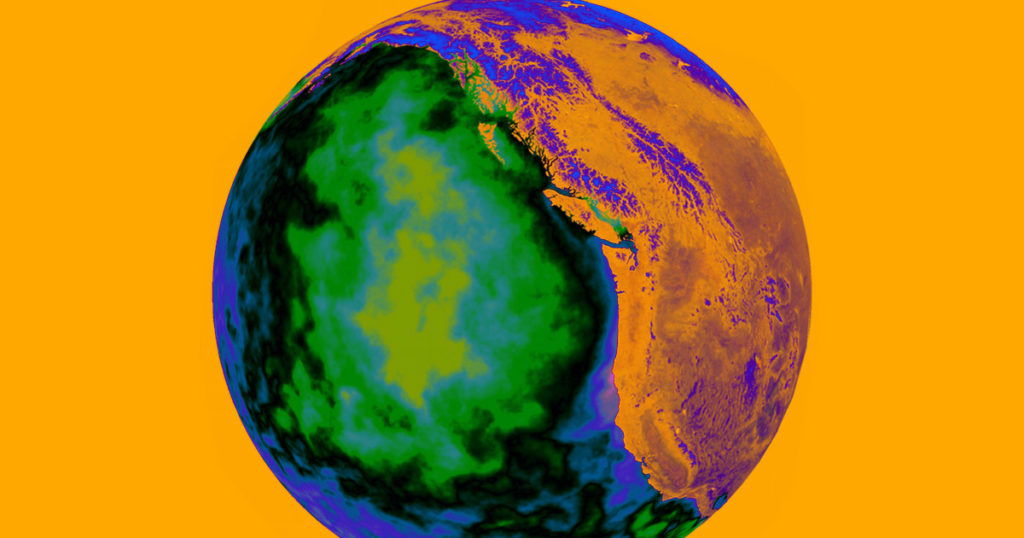 At the edge of the Earth's core lie two gigantic blobs of ultrahot rock — and that's about the extent to which geologists agree about them.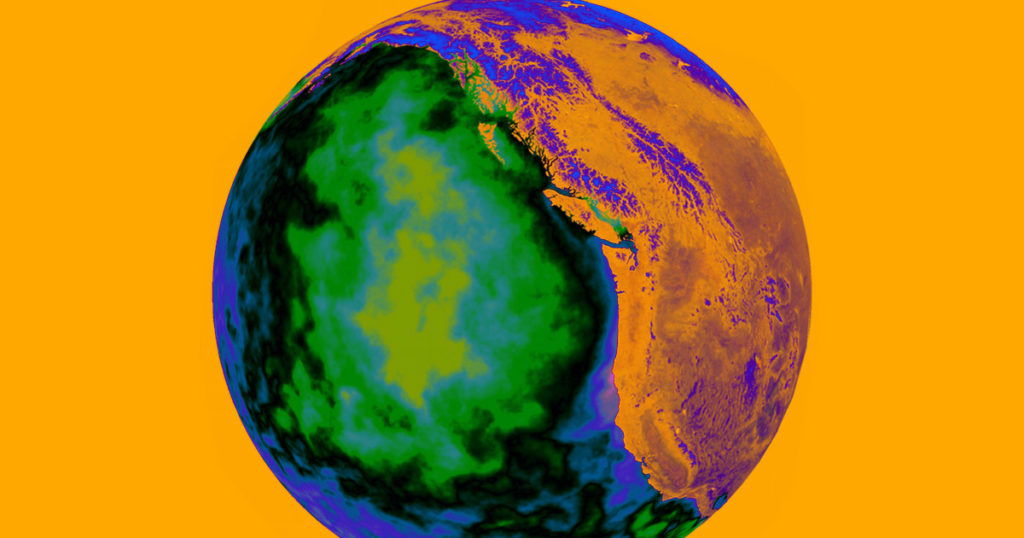 The mysterious blobs are on opposite sides of the planet, one hidden beneath Africa, the other in the middle of the Pacific Ocean – the Quanta Magazine compared the 'massive anomalies' to Princess Leia's iconic hairstyle (Star Wars).
Scientists discovered the blobs decades ago by mapping the interior of the planet, but have not learned much since.
Some ideas
There are two main schools of thought regarding the blobs, according to Quanta. The first camp holds that they're merely massive clusters of hot plumes.
The other argues that the blobs — so big that they would drown the planet's surface in a lava ocean over 60 miles deep — are their own distinct entity and not just a particularly warm region of the core.
Recent evidence supports the second camp: Quanta reports that scientists found traces of unique, ancient rocks and isotopes in magma that's flowed upward from the blobs — materials nearly as old as the Earth itself and not found elsewhere on the planet.
Persistent Mystery
Still, great mystery still surrounds the deeply-buried hotspots. One theory is that they could be fragments of a Mars-sized object that crashed into the Earth.
University of Maryland seismologist Vedran Lekić told Quanta
It would be like having an object in the sky, and asking, 'Is that the moon?' And people are like, no. 'Is that the sun?' No. 'What is it?' We don't know.