Human Brain Operates Outside of the Laws of Physics, New Study Claims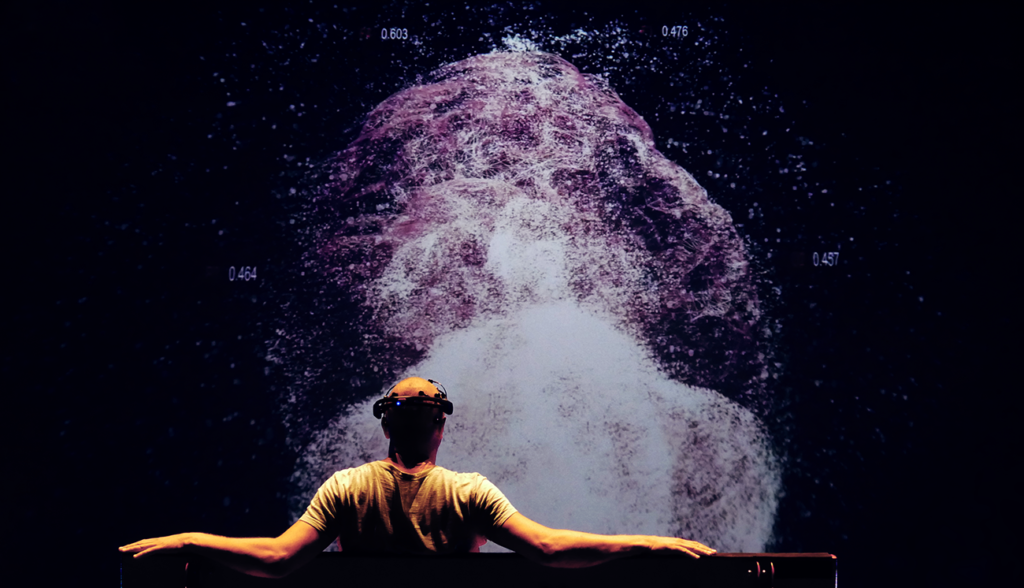 It was the eminent French philosopher and mathematician René Descartes who first suggested that the human mind may operate outside of the physical realm. He called it his mind-matter duality theory. The idea was that the human brain was above the physical world and could use its power to influence it. The "father of modern philosophy," may have been more prescient than he'd ever realize.
Currently, a theoretical physicist is gearing up to test this theory in modern form. Lucien Hardy of the Perimeter Institute in Canada, will use an EEG machine, to see if the mind operates on the quantum level or outside of it. The results could have vast implications for our understanding of consciousness and free will.
The experiment centers on the concept of quantum entanglement. Here, particles influence each other, even when far apart. Photons are light particles. Say using a laser, you shoot them through a crystal. Two photons suddenly become entangled. Afterwards, they're move quite a distance apart. If you interact with one photon it affects the other, instantaneously, no matter their distance from one another.
In the 1930's, Einstein—puzzled by this, called it a "spooky action at a distance." One problem is that acting upon one particle causes changes in the other faster than the speed of light, something relativity states is impossible.
Another weird effect, when we measure the spin of one entangled particle, the other always has the opposite spin, be it just around the corner from its partner or across the galaxy. This is as if measuring one influences the spin of the other at a rate faster than the speed of light. Is it true or is something else going on? This is one of the greatest mysteries of quantum physics.
In 1964, famed physicist John Bell developed an experiment to test the spin of entangled particles, to find out if they held some kind of hidden information, as Einstein thought, or if the particles actually communicated with each other at a rate faster than the speed of light. He developed the Bell test to evaluate the spin of entangled particles. Here, particles are separated. One goes to location A and the other to location B.
The spin of each is evaluated at each station. Since the angle of the measurement is taken at random, it isn't possible to know the settings at any location beforehand. Each time particles are measured like this, when one registers a certain spin, say clockwise, the other always comes up its opposite.
According to Dr. Lucien, an experiment based off of the Bell test should be able to tell us if the human brain operates within quantum mechanics or outside of it. He's recruiting 100 participants. Each will have their brain attached to an EEG machine through a skull cap covered with sensors. These record brainwaves.
Hardy wrote, "The radical possibility we wish to investigate is that, when humans are used to decide the settings (rather than various types of random number generators), we might then expect to see a violation of Quantum Theory in agreement with the relevant Bell inequality." Participants will be 100 km. (approx. 62 mi.) apart. The signals from these caps will be used to change the settings on a measuring device.
If the measurements don't match up as expected, it could challenge our current understanding of physics. "[If] you only saw a violation of quantum theory when you had systems that might be regarded as conscious, humans or other animals," Hardy writes, it could mean that the consciousness is able to supersede natural law.
This would give a tremendous boost in the notion of free will, as a person's will would literally defy the laws of physics. Yet, "It wouldn't settle the question," according to Hardy. Prevailing physics and neuroscience theories have favored predeterminism in recent decades. This experiment may also offer insight into human consciousness, where it stems from inside the brain, and even what it might be.
What are the implications if we find out the human mind operates outside of quantum physics?
The study fits into the fledgling field of quantum biology, which is shaking up our understanding of traditional biology in quite a number of ways. For instance, researchers at the University of California, Berkeley and at Washington University, in St. Louis, have found quantum effects operating within photosynthesis.
Biophysicist Luca Turin has a theory, based on quantum physics, to explain how our sense of smell works. Others in quantum biology theorize about how antioxidants and enzymes work, among other processes.
Splintering off of this is quantum neuroscience. Researchers here are looking at how quantum mechanics might explain the processes of the brain. Stuart Hameroff is a practicing anesthesiologist, and the director of the Center for Consciousness Studies, at the University of Arizona. He's offered a theory using quantum mechanics to explain how anesthesia works.
According to Dr. Hameroff, consciousness may also be born on the quantum level. Physicist Matthew Fisher at the University of California, Santa Barbara, has proposed a way in which the brain might operate as a quantum computer. Hardy's experiment could support Hameroff and even Fisher's conclusions.
Others have doubted the claim. Since a quantum computer is very volatile system, any interference can cause decoherence, where the particles form a giant lump and no longer perform calculations. Critics argue that the human brain is awash in a host of different biochemicals and processes. So how could a quantum computer-like system operate there?
50 Years of Near Death Experience Research Suggests That The "Soul" Is Real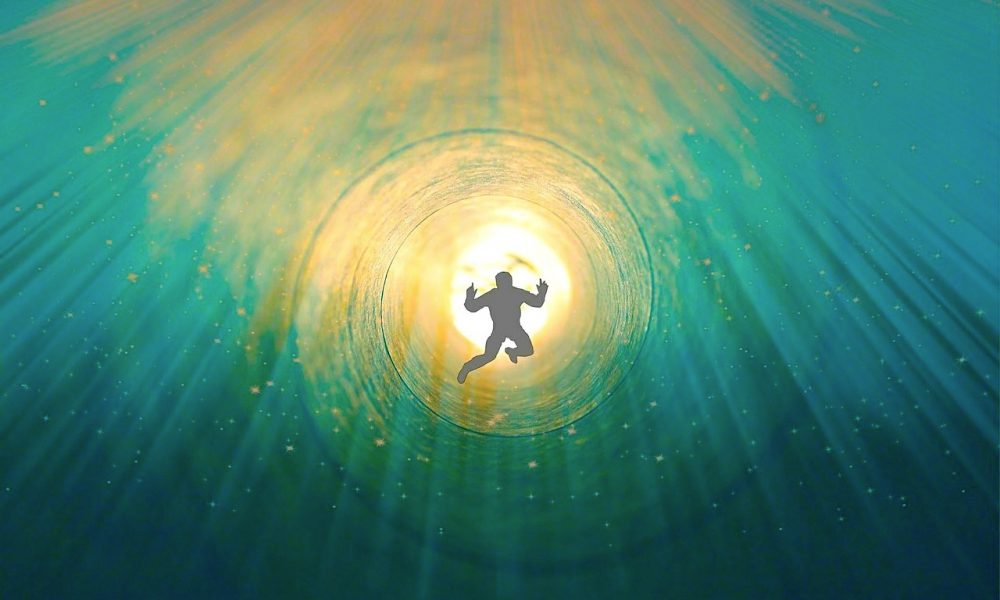 IN BRIEF
The Facts:50 years of research conducted by scientists into Near Death Experiences is summarized below. The research shows that consciousness, or the soul, or something continues to have awareness after "death."
Reflect On:Evidence of sensitive and touchy topics in science have always been dismissed and ridiculed. Why, no matter how strong the evidence, are discoveries ridiculed or swept under the rug? Are our minds that closed?
Nikola Tesla once said that, "The day science begins to study non-physical phenomena, it will make more progress in one decade than in all the previous centuries of its existence."
Fast forward to today, and we now have hundreds of notable world-renowned scientists studying "non-material" science. Science the birth of quantum mechanics, the mysteries of consciousness have been at the forefront of scientific study, and we now know today that consciousness plays a crucial part, in several different ways, when it comes to perceiving what we call our physical material world.
Most of our founding fathers of science, especially physics, were all spiritual mystics.  Max Plack, a physicist who originated quantum theory, regarded consciousness as "fundamental," and matter as "derivative from consciousness." He said that "we cannot get behind consciousness. Everything that we talk about, everything that we regard as existing, postulates consciousness." 
Eugene Wigner, a physicist and mathematician told the world that "it was not possible to formulate the laws of quantum mechanics in a fully consistent way without reference to consciousness."
With all of this being said, there is still a resistance to the new discoveries that non-material science is making, especially when it comes to topics on the umbrella of parapsychology, like telepathy, remote viewing (which was used by the US government for intelligence purposes for 25 years), for example, near death experiences (NDE's) and much more.
Here is a video of CIA contracted Physicist Russel Targ sharing everything he knows about ESP.
"Despite the unrivalled empirical success of quantum theory, the very suggestion that it may be literally true as a description of nature is still greeted with cynicism, incomprehension and even anger." 
– (T. Folger, "Quantum Shmantum"; Discover 22:37-43, 2001)
This is, again, perhaps why so many scientists are coming together to create awareness about this and emphasize some very important points about non-material science.
You can read more, in detail, about that here.
Near Death Experiences (NDE's) are one area of study under parapsychology and non-material science.  What happens when we die? Does some aspect of us survive death? Some non-material aspect, like consciousness, for example?  Does consciousness originate in the brain, or is it a receiver of it?
It's been the topic of discussion in philosophy and theology for years, and in the 20th century it has become the subject of scientific research. One of the people responsible for starting this initiative was Ian Stevenson, who, as the Chair of University of Virginia's Department of Psychiatry, in 1967, created a research unit within the department to study if anything of the human personality survives after death.
His research investigated multiple hundreds of children who claimed to recall past lives and there are many examples. These children are able to give remarkable details about their past lives, and in some cases include describing how they died, locating past family members of who they used to be that are still living, and more details that would otherwise be impossible to describe.
You can see some specific examples in an article we've previously published, linked below:
6 Extraordinary Cases of Kids Who Remember Their Past Lives 
Here is a video of Dr. Bruce Greyson speaking at a conference that was held by the United Nations. He is considered to be one of the "fathers" of near death studies. He is Professor Emeritus of Psychiatry and Neuro-behavioral Science at UVA. In the video he describes documented cases of individuals who were clinically dead (showing no brain activity), but observing everything that was happening to them on the medical table below at the same time. He describes how there have been many instances of this – where individuals are able to describe things that should have been impossible to describe.
Another significant statement by Dr. Greyson posits that this type of study has been discouraged due to our tendency to view science as completely materialistic. Seeing is believing, so to speak, in the scientific community. It's unfortunate that just because we cannot explain something through materialistic means, it must be instantly discredited. The simple fact that "consciousness" itself is a non-physical "thing" is troubling for some scientists to comprehend, and as a result of it being non material, they believe it cannot be studied by science.
To access some of the published research in this area, you can refer to this article.
Below is a lecture that was filmed at the UVA by the medical department. It features Jim B. Tucker Bruce Greyson Edward F. Kelly J. Kim Penberthy, from the Division of Perceptual Studies.
Large studies have shown that a significant amount of people who have been clinically dead, experience some type of 'awareness' during that time. For example, one patient – a 57-year-old man at the time, despite being pronounced "dead" and completely unconscious, with no detectable biological activity going on, recalled watching the entire process of his resuscitation.
On a side note, Certified Master Hypnotherapist Michael Newton developed a technique to regress his clients back in time to recall memories from their past lives. During this process he stumbled upon a discovery of enormous proportions. He was able to bring the souls back to the place where they go before their next life — a life between lives. Out of 7,000 regressions, a large majority had eerily similar recollections of a place that many of them called "home."
You can read more about that here.
The proofs for the existence of worlds beyond this one go well past this topic and this article, and this cited research.
A New Groundbreaking Documentary About Post-Materialist Science
It's interesting because as far back as 1999, statistics professor Jessica Utts at UC Irvine, published a paper showing that parapsychological experiments have produced much stronger results than those showing a daily dose of aspirin helping to prevent heart attacks. Utts also showed that these results are much stronger than the research behind various drugs like antiplatelets, for example.
This new film, called Expanding Reality  can be purchased  here.
"Expanding Reality is about the emerging postmaterialist paradigm and the next great scientific revolution. Why is it important? Because this paradigm has far-reaching implications. For instance, it re-enchants the world and profoundly alters the vision we have of ourselves, giving us back our dignity and power as human beings. The postmaterialist paradigm also fosters positive values such as compassion, respect, care, love, and peace, because it makes us realize that the boundaries between self and others are permeable. In doing so, this paradigm promotes an awareness of the deep interconnection between ourselves and Nature at large. In that sense, the model of reality associated with the postmaterialist paradigm may help humanity to create a sustainable civilization and to blossom." – Mario Beauregard, PhD, from the University of Arizona
These people have exhausted their own resources in order to make Expanding Reality for the world, show your support by purchasing the movie HERE. You won't be disappointed.
The Takeaway
The takeaway here is to recognize the evidence existing suggesting the soul, or consciousness, or some type of awareness exists after death. Now, what consciousness encompasses, might be different from the soul, etc, but those are much deeper discussions to be had.
When will science recognize something that's clearly observable given the witness testimony and similarity of the experiences, and that phenomena that can't be explained can still be real?
The parameters of modern day science really prevents us from moving forward, which is why we are seeing such a large growth in non-material science, the next step after quantum physics.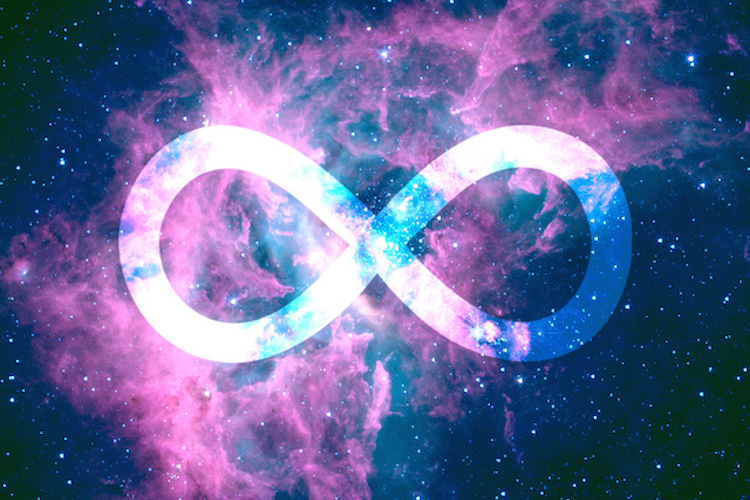 Iam Saums, Contributor
Waking Times
"Breathe."
Hollow Pursuits:
Social reality is an illusion. It is a subjective projection of distraction designed to dismantle our creativity, consciousness and the foundation of our being. Each of us is energetically, emotionally, intellectually and instinctually unique. Therefore, our true expression and destiny in this world is contrary to the nature of society. The density of reality distorts the creative force of our imagination and disrupts our ability to fulfill our personal vison. Most of us are not even present to our purpose or how to manifest it in our lives. There is very little opportunity in contemporary society for our soul to be expressed let alone thrive.
South of Center:
There is a myriad of elements in social reality specifically designed to keep us anxious, engaged and otherwise preoccupied with everything besides our personal destiny. The more we are amused, distracted, or entertained, the less likely we are to transform ourselves and the world. Before we can create or experience our life, it is highjacked by a plethora of stimuli that provokes our reactions of anger, denial, indifference and futility. These aspects of our daily experience hinder our ability to connect and relate with the universe. Eventually we become an invention of mind and body devoid of heart and soul.
Primal Instinct:
Survival is the standard of everyday life. Our innate social nature often dictates a narrow and shallow experience and perception. We are conditioned to exist in chaotic energies of instinctual, intellectual and emotional reactivity. Competition, desperation and selfishness blinds our vision, manipulates our thoughts and corrupts our feelings. It suppresses our enlightened mind and heart, ultimately compromising our relatedness with our intuition and our soul. We assassinate a part of ourselves everyday with our cynicism, fear and uncertainty. Our desire to survive supersedes our ability to thrive.
Smoke and Mirrors:
Our mind is an intricate forest in which we frequently wander and become lost. Thoughts often activate our sense of anxiety, doubt and irrelevance. Broken dreams and promises haunt our lives. We allow our minds to be polluted with self-condemnation, confusion and suspicion while we invent an inauthentic power and security. Our perceptions of ourselves, others and reality are often twisted into erroneous and fantasized delusions. The shield we wield against the world is the knowledge to which we are attached and conditioned from years of institutionalized education and religion at the cost of our creativity.
Stormy Seas:
We have yet to scratch the surface of our emotional awareness and expression. Our ego seizes control of our existence and influences us into becoming reactively engaged with and reliant upon social reality. When we do experience emotion, it is often a bi-polar encounter of random highs and frequent lows. We tend to be overwhelmed with feelings of anger, guilt, loss and sadness. Our addiction to and obsession with negative emotions confines us to perpetual cynicism and resignation. It dampens our experience of happiness, love, relatedness and success. The agendas of our mind constantly overpower the possibilities of our heart.
"Feel."
Fire of the Heart:
The heart is the key to open the gateway of multidimensionality. It emits a powerful electromagnetic energy that mystifies even our imagination. This lifeforce is the core of our being. It is what unites our body and mind with our intuition and soul. The heart interacts with the universe and is the center of our personal source. It is the epicenter of our creativity and the channel through which we express our spirit into the world. Our heart is the eternal fire that purifies our thoughts and actions and transforms our emotional experiences. When we are present to our heart, we transcend the ordinary and become extraordinary.
Helix of Insight:
Intuition is the sacred spiral that fulfills our inheritance of immortal being. When we synergize our intuition with the balance of our instinct, intellect and emotion, we free ourselves from the duality of social reality. Imagination replaces ego as we transcend the terrestrial dimension. Our being expands into an infinite experience. We are transformed into an expression of the universe. The energy of our consciousness connects us with our spirit. Intuition is the bridge that connects our creativity with our reality. It is the origin of our transformation. Our soul's purpose is to intend our vision to become our possibility.
Heart of the Fire:
The greatest illustration of our multidimensionality is our soul. The equilibrium of our body, mind, heart and intuition manifests it into our daily lives. When we are seduced by the duality of instinct and intellect, our union with our heart and spirit is broken and we regress to default patterns of ordinary existence. When we are being an expression of our soul, our creativity inspires the extraordinary. This allows us to become our potential as spiritual beings living a human experience. How, why and who we choose to be transforms our reality. Our soul is our connection to the universe and our possibility of fulfilling on our purpose.
A Shift in Purpose:
Our experiences reflect the choices we make, our expression of being and our commitment to walk our truth. The intention we apply to our life is what empowers our purpose. Our full potential exists when we release everything that no longer serves us or our communities. It is within this clearing that possibility is born. Every day we have an opportunity to shift our energy and become a vessel of the universe. This allows us to sustain the vital alchemy of our spirit, heart, mind and body. We manifest our purpose when we relate with the source of all that is and ever will be.
Being of the Universe:
Everything we emulate in social reality is everything we are not. We invest in the stories we and others invent about us because we are afraid and/or unwilling to believe in ourselves. We are an infinite being of eternal energy with extraordinary possibility beyond even our imagination. We have been, are and will always be an expression of multidimensionality. Within each of us is the key to every mystery. We have an opportunity to empower our life in every moment of our experience. When we envision, create and manifest our purpose, the universe aligns with our intention and our soul becomes the source of our being.
"Be."
About the Author
Iam Saums has been a professional musical artist for over 20 years, releasing 4 CDs and hundreds of performances. Iam has also written a great deal of poetry, short stories and recently has been inspired to write articles infused by consciousness, awareness, belonging and being.
Five Counterintuitive Traits of Highly Evolved Humans
"Wholeness is not achieved by cutting off a portion of one's being, but by integration of the contraries." ~Carl Jung
A fully integrated human is in touch with their wholeness, whether good or bad, light or dark, ugly or beautiful. Balancing these energies can be counterintuitive. Integrating the whole leads to the holistic experience of self-actualization. But it's not easy to achieve. It does not come naturally. Yet if we can practice such integration, no matter how counterintuitive, it can be the source of tremendous power and self-fulfillment.
1. Practical Grandiosity Over Grandiosity
"To learn to creatively live with the daemonic or be violently devoured by it. We will decide our own destiny. Let us choose wisely." ~Stephen Diamond
What is practical grandiosity? It's being honest about the fact that you are a devastatingly unique being, but not going too far by imagining that you are better than others. It's taking your natural grandiose energy and channeling it into a real project rather than basing it on an unreal fantasy. It's about being honest with your limits and then having the wherewithal to stretch those limits through self-improvement rather than self-embellishment.
It's realizing that we all have at least a low-grade grandiosity that, by nature, alters our perception of reality and makes it difficult to have an accurate assessment of our abilities, causing us to overestimate our skills and underestimate the obstacles we face. It stems from our deep need to feel important and esteemed by people.
The problem isn't the grandiose energy. The problem is what we do with that energy. Ambition is natural. It's okay that we all want to feel important and that we have the urge to be better. But when we focus that energy into impractical, pie-in-the-sky delusion, or we use it to falsely inflate ourselves, we prevent ourselves from really improving. Because we are beginning with the assumption that we are already large and great and worthy of attention and adoration.
But when we channel our grandiose energy into a project, into achieving a goal, or into solving complex problems, we invert our ego. The energy impels us to hone our skills and improve upon our method. We are in dialogue with reality rather than out of step with it. We're on the path toward self-improvement rather than tripping over our self-embellishments.
2. Emulation Over Envy
"You pass over and beyond them: but the higher you ascend, the smaller you appear to the eye of envy. But most of all they hate those who fly." ~Nietzsche
Nobody is immune to envy. It's built into us. Rather than repressing it, rather than stewing in our envious angst, we should use the energy to emulate that which we envy. Feel the envy for what it is, allow it to flare up and inform you, but then surrender it to self-improvement.
Put your envy into perspective by understanding that there will always be those who have achieved what you hope to achieve, just as there will always be those who wish they had achieved what you have already achieved. Rather than negatively fret in your envy, positively channel that energy into achievable goals. Use the person or persons you envy as goalposts. Above all, allow the journey to be the thing.
Turn the tables on your envy by transforming it into the courage to stand on the shoulders of giants. Imagine those whom you envy are already giants of their field/craft/art/character, then capitalize on that imagination by standing upon their shoulders in an attempt to see further than they have. This will both assuage your envy and improve upon your particular skillset.
3. Mitfreude Over Schadenfreude
"The serpent that stings us means to hurt us and rejoice as it does so. The lowest animal can imagine the pain of others. But to imagine the joy of others and to rejoice at it is the highest privilege of the highest animals." ~Nietzsche
Always attempt to be a "higher animal." The lower animal in you wants to wallow in grandiosity, envy, jealousy, and vengefulness. Turn the tables on your lizard-brain's attempt to highjack your higher reasoning by focusing on healthy nonattachment.
Mitfreude is a German term that means being happy when others discover happiness. The opposite of schadenfreude, which is the German word for finding pleasure in the plight of others. When others are happy it benefits us all in the long run. This is because we are social creatures living in complex social systems. The more people who are happy for each other, the less likely people will become violent toward each other.
It's all too easy to merely get off on the plight of others. There's a kind of sick desperation at the heart of the human condition that gets pleasure out of the failure of others. That's okay. It's perfectly natural. Recognize this feeling, honor it, have a laugh at it, but then turn the tables on it through your "higher animal" by realizing that the plighted human could very well become you. This transforms it into a kind of self-deprecating humor which ushers in the Golden Rule, which indirectly ignites empathy and sympathy for others.
It's a counterintuitive way of going Meta with the happiness-unhappiness spectrum. More importantly, it can lead to a healthier, more progressive, more openminded evolution for our young species (higher animal over lower animal).
4. Compersion Over Jealousy
"Let the lover be disgraceful, crazy, absentminded. Someone sober will worry about things going badly. Let the lover be." ~Rumi
Other than forgiveness, compersion is probably the most difficult of the higher traits to master. It's extremely counterintuitive. Basically, it's the opposite of jealousy: a feeling of joy associated with seeing a loved one (even a lover) love another.
Having compersion is being in a state of deep honesty with the human condition regarding the concept of love. It's a lower-animal/higher-animal balanced approach toward perceiving love. It works down from a cosmic, interdependent, soul-centric, non-ownership perspective of loving holistically, into an independent, ego-centric perspective of loving in the moment, and then back up again. It's breathing in holistic love (being love) and breathing out egotistic love (carnal love), intermittently.
Compersion is being brutally honest with yourself that you will probably not be the be-all-end-all for someone else. And that's okay. It's loving in a way that is genuine and without expectation, despite. It's allowing others to love the way they must love, even if their affection isn't aimed at you. It's letting go of your ego's attachment to love and then being happy when a lover finds love, whether with or without you. Because if you truly love them, and you are coming from a place of being love, then you are going to want them to be happy whether that happiness comes from being with you or not.
More importantly, it's about keeping capital-L Love (being Love) in perspective. It's about balance. It's about being primally aware that we are both independent creatures with anxious egos and petty jealousies (sexual, carnal animals) and interdependent creatures with mysterious souls capable of deep compersion (sensual, holistic, sacred animals).
5. Forgiveness Over Revenge
"An eye for an eye makes the whole world blind." ~Gandhi
Choosing forgiveness over revenge is probably the most counterintuitive one on this list. Yet it's probably the most important one for us to master if we wish to survive as a species.
Like the other highly evolved traits on this list, choosing forgiveness over revenge is a form of emotional alchemy. Emotional alchemy denotes a psychological transformation. When we're courageous in the face of fear, for example, we are practicing emotional alchemy. It's about being proactively engaged in a healthier way while still honoring our core emotional state.
Imagine a firefighter standing outside of a burning building with a baby on the top floor. He would be a fool not to fear the inferno. For fear is the natural and proper response to a deadly situation. But, if he doesn't act courageously despite the feeling of fear, the baby dies. So, he must first FEEL the fear and then (counterintuitively) ACT with courage, in order to do the right thing and save the baby.
This can be applied to almost any emotionally charged situation. Feel fear, act with courage. Feel road rage, act with humor. Feel grief, act with steadfastness. Feel grandiosity, act with practical grandiosity. Feel envy, act with emulation. Feel schadenfreude, act with mitfreude. Feel jealousy, act with compersion. Feel insecure, act with confidence. Feel vengefulness, act with forgiveness. Alchemical action is the thing. Awareness is the thing. Confidence and practice will eventually lead to providence and brilliance.
As Henry Miller wisely said, "If you can fall in love again and again, if you can forgive as well as forget, if you can keep from growing sour, surly, bitter and cynical… you've got it (a life well-lived) half licked."
About the Author
Gary 'Z' McGee, a former Navy Intelligence Specialist turned philosopher, is the author of Birthday Suit of God and The Looking Glass Man. His works are inspired by the great philosophers of the ages and his wide awake view of the modern world.
This article (Five Counterintuitive Traits of Highly Evolved Humans) was originally created and published by Waking Times and is published here under a Creative Commons license with attribution to Gary 'Z' McGee and WakingTimes.com. It may be re-posted freely with proper attribution, author bio, and this copyright statement.