Human Brain Operates Outside of the Laws of Physics, New Study Claims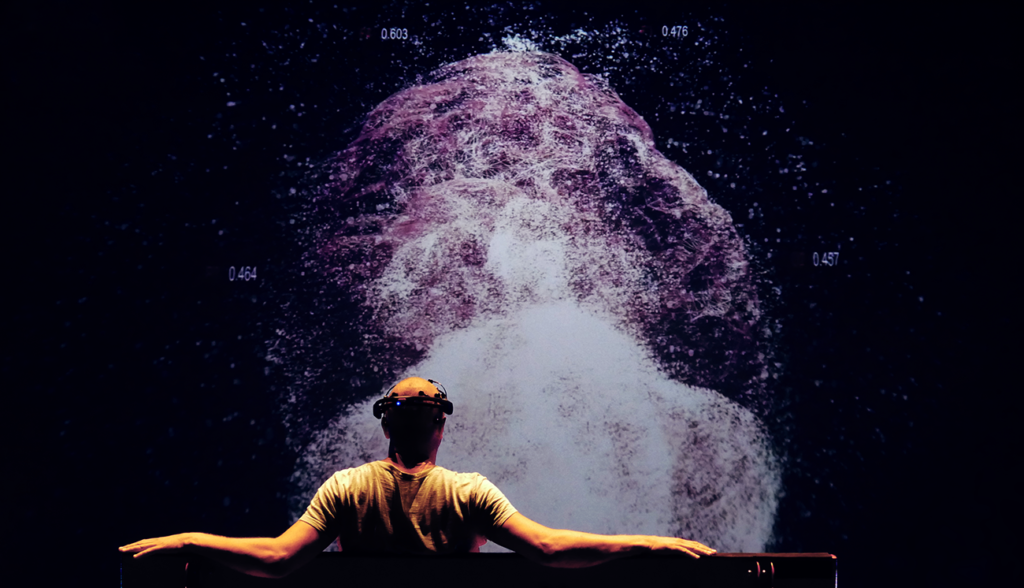 It was the eminent French philosopher and mathematician René Descartes who first suggested that the human mind may operate outside of the physical realm. He called it his mind-matter duality theory. The idea was that the human brain was above the physical world and could use its power to influence it. The "father of modern philosophy," may have been more prescient than he'd ever realize.
Currently, a theoretical physicist is gearing up to test this theory in modern form. Lucien Hardy of the Perimeter Institute in Canada, will use an EEG machine, to see if the mind operates on the quantum level or outside of it. The results could have vast implications for our understanding of consciousness and free will.
The experiment centers on the concept of quantum entanglement. Here, particles influence each other, even when far apart. Photons are light particles. Say using a laser, you shoot them through a crystal. Two photons suddenly become entangled. Afterwards, they're move quite a distance apart. If you interact with one photon it affects the other, instantaneously, no matter their distance from one another.
In the 1930's, Einstein—puzzled by this, called it a "spooky action at a distance." One problem is that acting upon one particle causes changes in the other faster than the speed of light, something relativity states is impossible.
Another weird effect, when we measure the spin of one entangled particle, the other always has the opposite spin, be it just around the corner from its partner or across the galaxy. This is as if measuring one influences the spin of the other at a rate faster than the speed of light. Is it true or is something else going on? This is one of the greatest mysteries of quantum physics.
In 1964, famed physicist John Bell developed an experiment to test the spin of entangled particles, to find out if they held some kind of hidden information, as Einstein thought, or if the particles actually communicated with each other at a rate faster than the speed of light. He developed the Bell test to evaluate the spin of entangled particles. Here, particles are separated. One goes to location A and the other to location B.
The spin of each is evaluated at each station. Since the angle of the measurement is taken at random, it isn't possible to know the settings at any location beforehand. Each time particles are measured like this, when one registers a certain spin, say clockwise, the other always comes up its opposite.
According to Dr. Lucien, an experiment based off of the Bell test should be able to tell us if the human brain operates within quantum mechanics or outside of it. He's recruiting 100 participants. Each will have their brain attached to an EEG machine through a skull cap covered with sensors. These record brainwaves.
Hardy wrote, "The radical possibility we wish to investigate is that, when humans are used to decide the settings (rather than various types of random number generators), we might then expect to see a violation of Quantum Theory in agreement with the relevant Bell inequality." Participants will be 100 km. (approx. 62 mi.) apart. The signals from these caps will be used to change the settings on a measuring device.
If the measurements don't match up as expected, it could challenge our current understanding of physics. "[If] you only saw a violation of quantum theory when you had systems that might be regarded as conscious, humans or other animals," Hardy writes, it could mean that the consciousness is able to supersede natural law.
This would give a tremendous boost in the notion of free will, as a person's will would literally defy the laws of physics. Yet, "It wouldn't settle the question," according to Hardy. Prevailing physics and neuroscience theories have favored predeterminism in recent decades. This experiment may also offer insight into human consciousness, where it stems from inside the brain, and even what it might be.
What are the implications if we find out the human mind operates outside of quantum physics?
The study fits into the fledgling field of quantum biology, which is shaking up our understanding of traditional biology in quite a number of ways. For instance, researchers at the University of California, Berkeley and at Washington University, in St. Louis, have found quantum effects operating within photosynthesis.
Biophysicist Luca Turin has a theory, based on quantum physics, to explain how our sense of smell works. Others in quantum biology theorize about how antioxidants and enzymes work, among other processes.
Splintering off of this is quantum neuroscience. Researchers here are looking at how quantum mechanics might explain the processes of the brain. Stuart Hameroff is a practicing anesthesiologist, and the director of the Center for Consciousness Studies, at the University of Arizona. He's offered a theory using quantum mechanics to explain how anesthesia works.
According to Dr. Hameroff, consciousness may also be born on the quantum level. Physicist Matthew Fisher at the University of California, Santa Barbara, has proposed a way in which the brain might operate as a quantum computer. Hardy's experiment could support Hameroff and even Fisher's conclusions.
Others have doubted the claim. Since a quantum computer is very volatile system, any interference can cause decoherence, where the particles form a giant lump and no longer perform calculations. Critics argue that the human brain is awash in a host of different biochemicals and processes. So how could a quantum computer-like system operate there?
Russia's paranormal soldiers and military dolphin telepathy revealed by defense ministry magazine
Brendan Cole
Newsweek
An article in the official magazine of Russia's Defense Ministry has claimed that the country's military works in tandem with psychics, employs paranormal tactics to aid soldiers and has used dolphins in telepathy experiments.
A piece in the magazine Army Collection headlined "Super Soldier for the Wars of The Future" described how the military has conducted strange experiments, such as one in which psychics managed to read documents that were locked in a safe.
The article was first published in February, but came to prominence this week after reports in the Russian magazine RBC, opposition newspaper Novaya Gazeta and the website Meduza. Commentators were surprised that such claims would be made in a publication sanctioned by authorities.
According to the article's author Nikolai Poroskov, who served in campaigns in Chechnya and Sierra Leone, Soviet scientists developed paranormal techniques in the 1980s with the aim of the military being able to "extract information from a state of so-called altered human consciousness."
He wrote how the method was even used during the campaigns in Chechnya "to reveal the enemy's plan and the composition of the forces and means involved."
He said that Russia has specialists that use telepathy to quiz prisoners, skills honed in experiments on dolphins.
"They mentally gave the animals the commands that they performed… It turned out that the technique also applied to humans," he wrote.
The article stated that paranormal tactics have helped soldiers learn foreign languages, treat wounded troops, detect ambushes and even crash computers.
He said telepathic, non-verbal interrogation can help soldiers decide if enemy soldiers are receptive to recruitment. So-called "psychic countermeasures" also taught special forces soldiers how to hold up during enemy interrogation.
Anatoly Matviichuk, the head of the Analytics Department at the magazine Soldiers of Russia, told RBC that Soviet scientists did some work in these fields, especially between the 1960s and 1980s.
"Combat parapsychology really has a place…the technique was developed by the Soviet Academy of Sciences in an attempt to discover the phenomenal characteristics of a person."
However, the chairman of the commission to combat pseudoscience at the Russian Academy of Sciences, Yevgeny Alexandrov, told RBC that "combat parapsychology" is a pseudo-scientific invention.
"Such works really existed and were developed, and were classified… But, as in many countries of the world, such studies are recognized as pseudoscientific, all this is complete nonsense. No parapsychology exists at all, it's a fairy tale," Alexandrov said.
"All the talk about the transfer of thought at a distance does not have a scientific basis, there is no such recorded case, it is simply impossible," he added.
Meanwhile, Vladlen Prilutsky, Army Collection's chief editor, told RBC that his publication simply publishes "articles containing research, information, and discussion about military topics."
How To Stop Self-Sabotage & Get Out Of Your Own Way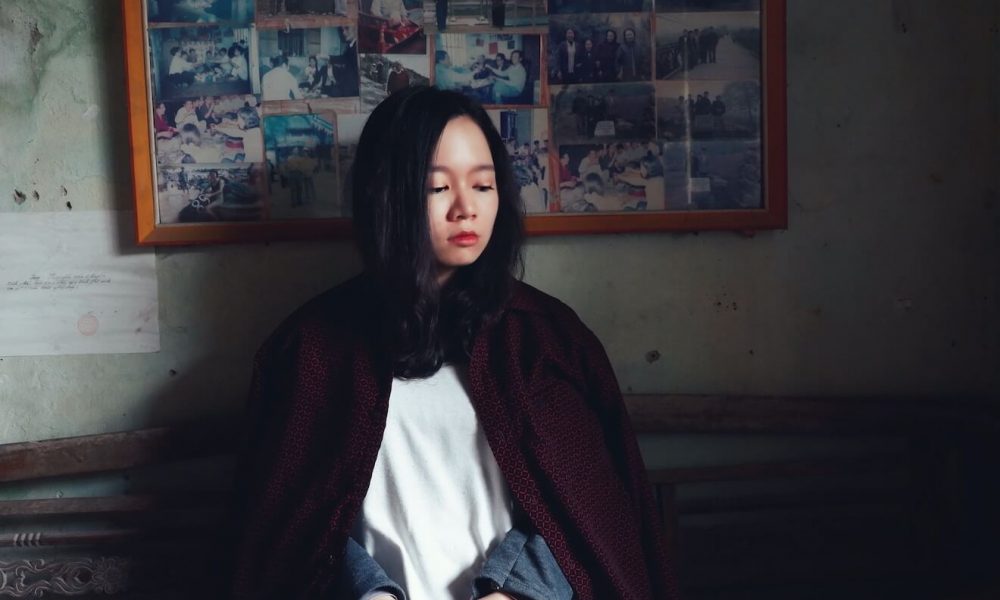 IN BRIEF
The Facts:While we all have our fair share of obstacles to overcome in life, in many cases, we are the biggest obstacles standing in our way. Thankfully, there are things we can all do to cut back on self-sabotaging behaviour.
Reflect On:How much am I holding myself back from? What, if anything, am I getting from keeping myself in the state I am in?
Whether or not you consider yourself a creative person, we are all creative powerhouses. Proof of this lies within our minds, which are consistently concocting ideas, scenarios, goals and so much more that all play a prominent role in the life that we live.​
While some of us thrive at making the most of the constructive impulses that come our way, the vast majority of us instead seem to excel at running with those that are instead destructive in nature. We may feel as though we live in a world filled with ruthless competition, but in reality our biggest competitor both operates and exists within us.
"Addiction, self-sabotage, procrastination, laziness, rage, chronic fatigue and depression are all ways that we withhold our full participation in the program of life we are offered. When the conscious mind cannot find a reason to say no, the unconscious says no in its own way." – Charles Eisenstein, The More Beautiful World Our Hearts Know Is Possible
Here are some of what I've found to be the most common ways in which we sabotage ourselves and what we can all do to get out of our own way:
The Problem With Overthinking
One of the most common ways that we sabotage ourselves is by overthinking. Don't get me wrong, there are a number of situations and scenarios in which reflecting on something extensively is not only beneficial, but often the best course of action. However, the number of times where that is the case is far outweighed by the number of times we opt to overthink.
One second we are excited about a new idea, and within hours, or sometimes minutes, we've concretely established three worst case scenarios, two of which have a 0.001% likelihood of ever occurring, and we've sold ourselves on the conclusion that we shouldn't even bother. Sound familiar?
If overthinking is an issue for you, I recommend that you try adding journaling into your daily life. I personally like to follow the protocol outlined in the infamous book The Artist's Way by Julia Cameron, which encourages you to journal first thing in the morning, but taking any time out of your day to allow your mind to metaphorically dump onto the page can be life-changing. Let yourself write literally anything and everything that comes to mind. It may feel counterproductive at first, but you'd be surprised at how often writing things out can make your thoughts feel heard, allowing you to more easily assess the healthy from the unhealthy and move past those that would have previously sabotaged your creativity.
Cut The Comparison
Another common way in which we frequently self sabotage is through comparison, especially in our social media driven world where measuring ourselves against others has never been more prevalent. With a couple of swipes and scrolls we can easily compare ourselves to hundreds of other people, most of which are portraying themselves and their lives inaccurately.
If comparison is your "Achilles heel", there are two things you can do: 1) cut back on how much time you spend on social media, and 2) actively challenge yourself to celebrate rather than compare yourself to the accomplishments of others.
For example, I could very easily look at the work of someone like Jay Shetty–whose content falls largely under a similar umbrella to mine–and see that it's being seen by millions of people compared to the thousands that mine is typically consumed by, and allow myself to get down because of that. Or I can alternatively look at his accomplishments, including his recent appearance on The Ellen Show–a longtime goal of mine–and instead be happy for him, seeing his success as living proof that there is an audience for this content.
Sorry, I Was Distracted
A third lesser-known way in which we sabotage ourselves, occasionally even subconsciously, is through distraction. Rather than taking immediate action or even the smallest of steps to further establish the healthy neural pathway that is trying to form, we closet that creativity by opting to distract ourselves from listening to it.
Common ways that we do this include picking up our phones and checking social media, or using our fatigue to justify sitting on the couch and watching some TV, both of which always provide more than enough content for us to engage with in a far less creative manner.
If distraction is your self sabotage speciality, consider setting aside set periods each day where you do not allow yourself to engage with any form of technology. Whether you opt to read a book, meditate or spend some time out in nature, give your mind the daily opportunity to reacclimatize to what that experience feels like, and you may be pleasantly surprised by what it leads to.
Article originally written for and published by Ideapod.
Psilocybin & Magic Mushrooms – The Next Wellness & Legalization Trend After Cannabis?
Makia Freeman, Contributor
Waking Times
Psilocybin, the substance found in 200+ species of magic mushrooms, may be the next health and legalization trend after cannabis. Magic mushrooms have been used in many cultures all over the world for therapeutic and spiritual purposes. Many scientific studies and clinical trials have found positive evidence of their benefits to the human body, especially in the area of mental health. With the state of Oregon and the city of Denver (Colorado) about to vote on legalizing magic mushrooms later this year, will psilocybin become the next trend after cannabis?
Current Legal Status of Psilocybin in the USA
Like cannabis (marijuana), MDMA (Ecstasy or Molly), peyote and heroin, psilocybin is classified as a Schedule I drug. The definition of this category is substances with no medical use and the high potential for abuse. Possession of psilocybin mushrooms is a felony. Given the incredible benefits which magic mushrooms containing psilocybin offer mankind, this kind of classification is clearly ignorant, heavy-handed and contradictory. How can such benign substances as magic mushrooms be on the same level as the highly addictive, artificially manufactured and deadly heroin?
What the Science Says About Psilocybin
It turns out magic mushrooms are already being closely studied all over the world by many different scientists. So far, the science shows psilocybin bestows many health benefits. In a nutshell, scientific studies including pre-clinical and clinical trials show that psilocybin helps beat depression, anxiety, addiction and even cancer. On a higher level, it helps increase joy, peace and altruism. However, looking closely at the results provides even more insight.
Psilocybin for Autism, Asperger's, ASD, Depression, Anxiety and PTSD
Autism rates are skyrocketing across the US, with many suspecting vaccines (thimerosal/mercury) and GMOs (glyphosate) as possible causes. Whatever the cause, it's a serious neurological disorder. Asperger's used to be considered its own disorder but was recently reorganized to come under the ASD (Autism Spectrum Disorder) and is now considered a mild form of autism. Asperger's is characterized by a rigidity of thought and routine, and by a lack of empathy and social/emotional awareness. Interestingly enough, this is exactly what psilocybin can heal according to a recent January 2019 study, which found that psilocybin increased flexibility, creativity and empathy. Here's what the author of the study Natasha Mason said:
"Examples of processes that have been found to be decreased in these pathologies include creative, flexible thinking and empathy. Specifically, individuals are characterized by repetitive and rigid patterns of negative and compulsive thoughts, as well as reduced empathic abilities. Thus we wanted to assess whether psilocybin enhanced these processes, and if so, how long effects lasted …We found that psilocybin, when taken in a naturalistic setting, increased aspects of creativity and empathy the morning after, and 7 days after use. Furthermore, psilocybin also enhanced subjective well-being. Interestingly, changes in well-being correlated with changes in empathy after psilocybin use."
This also has implications for other mental disorders such as depression, anxiety and PTSD, as the study notes in its Introduction:
"Both creative, flexible thinking and empathy deficits have been found in stress-related psychopathologies like depression, anxiety disorders, and post-traumatic stress disorder."
Breaking Down the Ego and "Default Mode Network"
If you want to learn more about psilocybin and what science is beginning to show about its benefits and effects, check out the work of Michael Pollan, author of How to Change Your Mind: What the New Science of Psychedelics Teaches Us about Consciousness, Dying, Addiction, Depression and Transcendence. He discusses how psychedelics, contrary to a common misconception, actually make you more sane than crazy. This is because substances like psilocybin decrease the activity of a brain network called the default mode network, which is in charge of perception of self. Psilocybin halts the functioning of this network, thus allowing a space for new neural connections – a re-wiring of the brain.
Psilocybin: Naturally in Sync with Our Biology
Another person to check out is Dr. Roland Griffiths, Professor in the Departments of Psychiatry and Neurosciences at Johns Hopkins University. He has some online videos such as this one where he shows that psilocybin helps people release fear, old patterns and negative beliefs. On a higher level, it helps increase joy, peace and altruism. Studies have also found that it can engender mystical-type experiences in people which are identical to those that occur naturally, suggesting psilocybin is naturally in sync with our biology.
Further Evidence of Psilocybin's Potential as a Healing Agent
Lastly, take a look at the studies reported here and here on Waking Times. The latter showed that psilocybin strongly helped patients with depression:
"Amazingly, after the participants were given two doses of psilocybin (10 mg and 25 mg), with the second dose a week after the first – their brains showed pronounced, decreased blood flow to the areas of the brain implicated in depression. Researchers also found increased stability on parts of the brain related to depression – and these effects lasted up to five weeks.

The team described the immediate results of patients' symptoms disappearing after the initial trip as an "afterglow" and a "disintegration" – with the compound also reintegrating brain networks afterward. The afterglow included marked improvements in mood and stress relief. Patients used a lot of computer metaphors to describe how their brains felt afterward – defragged, rebooted, and reset."
Final Thoughts: Psilocybin is a Gift of Nature which will Hopefully Soon be Widely Legalized
Psilocybin has a long history of use across the world, especially among South American tribes (like the Aztecs, whose word for it was teonanacatl, which translates to "divine mushroom"). There are several prehistoric rock art drawings depicting psilocybin mushrooms, such as the one in Spain, near Villar del Humo, approximately 6,000 years old, another in Tassili n'Ajjer (a national park in the Sahara Desert, Algeria) which is around 7,000-9,000 years old, and the one pictured above from Guatemala. My prediction and hope is that it will become the next health and legalization trend after cannabis, which, for the USA, also started in Denver, Colorado. We shall see.
About the Author
Makia Freeman is the editor of The Freedom Articles and senior researcher at ToolsForFreedom.com (FaceBook here), writing on many aspects of truth and freedom, from exposing aspects of the worldwide conspiracy to suggesting solutions for how humanity can create a new system of peace and abundance. Makia is on Minds, Steemit and FB.
**Sources embedded throughout article.
This article (Psilocybin & Magic Mushrooms – The Next Wellness & Legalization Trend After Cannabis?) was originally created and published by The Freedom Articles and is re-posted here with permission.