How Wireless Radiation (Wi-Fi, 5G & More) Affects Our Sleep, Brain & Overall Health
The Facts:Numerous peer-reviewed scientific publications have sounded off alarm bells regarding the adverse health effects of wireless radiation. Many of them show it can alter brain chemistry.
Reflect On:It's not just our sleep, but it's cancer, DNA mutation and much more. With all of this science, and thousands of scientists voicing so much concern, why does the industry continue to ignore it?
There are multiple concerns regarding electromagnetic radiation. This type of radiation was non-existent on Earth for a long time, and within the past few years, wireless radiation and wireless technology, in general, is taking huge leaps, a great example is the 5 G wireless rollout that's taking place across North America right now. It's funny because multiple researchers from around the world have been raising their concerns for years, which is exactly why many countries across Europe are completely banning wireless signals in schools and within nursing homes. Take France for example, they passed a law in 2015 banning WiFi from all nursery schools. The French National Library and many others in Paris, along with several universities, have completely removed all Wi-Fi networks, and it's also banned in many municipal buildings. In addition to that, the law states that Wi-Fi must be turned off in all elementary schools when it's not in use. A wired connection, if possible, is preferred.  In fact, there are thousands of published peer-reviewed studies that the communications industry continues to ignore. It's one of many great examples of industry influence dominates government policy and science, one of many forms of scientific fraud that we see today.
You can access hundreds of these scientific papers and read more HERE, just click on the science section and under each heading, there are links directly to the research. If you click on the drop-down tab, a list of scientific references as documentation appears.
The Science
This article, in particular, will focus on our sleep, and how EMF's could be affecting it. That being said, it's important to mention that the science in this area is quite robust, and it shows a lot of adverse effects as a result of exposure to EMF's, even ones that are far below current industry safety standards.
There are many experts in the field, and one of them is Dr. Russell Reiter, who also suggests, based on his research, that the suppression of melatonin by magnetic fields could result in a higher incidence of cancer in any tissue, and could certainly contribute to cancer, or predispose out to multiple neurodegenerative disorders as well, like cancer.
He further states that EMFs do decrease serum melatonin as well as light at night. I had a fascinating conversation with Dr. Reiter when we were both lecturing at a medical conference in Mexico city. Dr. Reiter insists that all other lights inhibit melatonin production. Dr. Howard W. Fisher, in an article written for www.eternitywatchmagazine.com.
Why does the industry continue to ignore all of the science that's been emerging for decades? What is going on here? According to the appeal sent to Antonio Guterres, Secretary-General of the United Nations from numerous scientists:
Numerous scientific publications have found that EMF affects living organisms at levels far below international exposure guidelines adopted by most industrialized nations. There is discrepancy in how this matter is considered at the WHO, however. While WHO accepted its International Agency for Research on Cancer (IARC)'s recommendation that classifies both ELF/EMF and RF/EMF as Group 2B "Possible Carcinogens," it also, in direct contrast to these warnings, recommends the adoption of the International Commission on Non-Ionizing Radiation Protection's (ICNIRP) guidelines for exposure standards. These guidelines, developed by a self-selected 2 independent industry group, have long been criticized as not protective given the science now established.
Apart from the link posted near the beginning of this article, which will take you to a lot of science, much of it is linked within multiple articles we've written on this subject, you can refer to those below:
Are EMFs Affecting Your Sleep?
Researchers have demonstrated that electric fields and ELFs (extremely low-frequency magnetic fields) as well as static mangetic fields depress melatonin secretion. One of the foremost EMF researchers in the world, Juutilainene (2006), from the University of Kuopio, Finald, conducted a meta-analysis from in vitro animal studies and found that magnetic fields do react with the physical biochemistry of the body and other chemical and physical exposures – Dr, Howward W. Fisher,
You can access that study here.
The science also shows that EMFs can cause central nervous system, blood chemistry, and cardiovascular system damage. This is what the clinical findings from prolonged EMF exposure are indicating, based on thousands of studies. Again, links to science are provided above.
Research has also shown that damage to the pineal gland, adrenal gland, and thyroid gland.  Research has shown that low levels of microwave exposure can reduce melatonin. Melatonin is not just critical to maintaining our sleep rhythm but it's also an antioxidant that helps to repair damaged DNA and reduces the growth of cancer cells. Additionally, research shows thyroid hormone levels can be impacted by wireless radiation. It has been established that even a small change in thyroid hormones can alter the brain.
Prominent Russian researchers, professor Valentina Nikitina, author of Occupational and Population Health Riss of Radio Frequency Electromagnetic Fields, has indicated that the "Prolonged EMF exposure looks like premature ageing and we all realize that people who do not sleep will appear older.
Never sleep next to any sort of devices that emit this radiation
A disservice has been done in inaccurately depicting the body of science, which actually indicates that there are biological effects from the radiation emitted by wireless devices, including damage to DNA, and evidence for increased risk of cancer and other substantial health consequences…The public the world over has been misled by this reporting.— Dr. Ronald B. Herberman
Below is a "hexagonal grid of cellular base-station sites' that cover the city of Chicago by Artist Nickolay Lamm . Also known as cell phone towers, base stations sit at the corner of every "cell" in Chicago's large network. The picture also reveals antenna signals extending beyond the original cells that provide coverage over a large part of Lake Michigan.
There are many things you can do to protect yourself. You could have a wired connection, you could unplug in the evening, you could look into crystals and stones like Shungite, or technologies that may mitigate these effects.
I'll leave you with this informative lecture from Dr. Canna -Michaeldou from the 2017 Expert Forum on Wireless and Health
Havana Syndrome again? CIA officers are mowed down by a mysterious disease
A CIA officer in Moscow experienced symptoms of the so-called "Havana syndrome" in 2017. This became known to The New York Times with reference to sources in diplomatic circles.
CIA officer Mark Polimepulos, who helped lead covert operations in Russia and Europe, complained about the manifestation of mysterious symptoms. According to the newspaper, in December 2017, he felt severe dizziness, which later developed into a prolonged migraine, forcing him to retire. At that time, Polymerpoulos was 48 years old.
It is noted that such a case was not the only one. Similar symptoms were experienced by the staff of the American ambassadors in Cuba and China in 2016-2018. However, the exact number of cases and the place where this happened is not named. It is alleged that the US diplomats have tried to influence in a similar way around the world.
At the same time, the US State Department was unable to establish an unambiguous reason that caused the "Havana syndrome." Among other things, it was assumed that the diplomats may have been exposed to an unidentified sound effect.
In 2017, it was reported that, beginning in late 2016, American diplomatic officials and their relatives in Cuba began to complain of symptoms such as hearing loss, nausea, headaches and balance disorder. 
The Associated Press received audio footage of the attack and described the harassing sounds as "the high-pitched sound of crickets combined with fingernails scratching on a board." Then the American government suggested that Russia or China could be the culprit.
Many victims are still undergoing rehabilitation. Specialists from the University of Pennsylvania performed magnetic resonance imaging and revealed visible changes in the structure of the brain in the diplomatic missions.
Differences were found in 23 men and 17 women who complained of health problems while on diplomatic duties in Havana. Scientists have yet to figure out what causes the unusual symptoms.
How Russia and the United States nearly started a nuclear war in 1995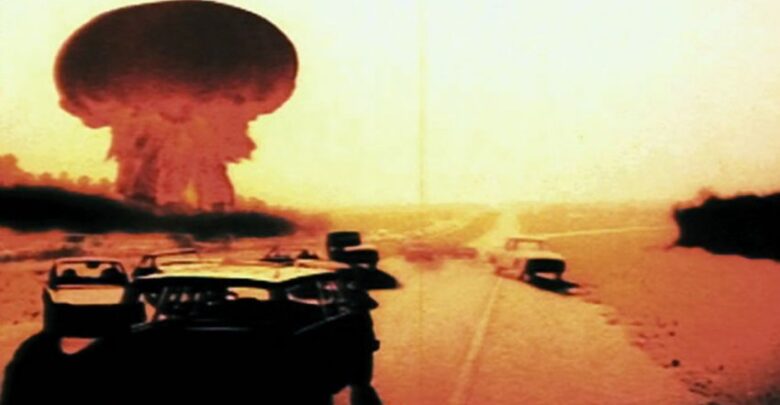 The Norwegian meteorological rocket incident remains the only time in history that the Russian president has activated his nuclear briefcase.
On January 25, 1995, Doomsday could have come in the world: the Russian Federation was preparing to launch a nuclear strike on the United States. How did it come about that the states that left the confrontation of the Cold War in the past and had just normalized relations with each other found themselves on the verge of mutual destruction?
The beginning of the war?
The cause of the crisis was an ordinary Norwegian meteorological rocket. Its launch from the small island of Anneia at 7 am local time (10 am Moscow time) towards Spitsbergen caused a stir in Russia.
Black Brant XII. Legion Media / ZUMA Press
Equipped with scientific equipment to study the aurora borealis, the Black Brant XII was similar in size to the nuclear-powered American Trident D-5 ballistic missile, intended for launch from submarines. In addition, it flew along a trajectory along which, as the Russian Defense Ministry believed, American missiles would fly in the event of a nuclear war.
In December 1994, Norway informed 28 states, including Russia, about the planned launch, but did not give a specific date, limiting itself to specifying the period: from January 15 to February 10 of the next year. Due to bureaucratic delays, this information did not reach the Russian Missile Warning System, which sounded the alarm.
Decisive minutes
An emergency meeting with the country's top political and military leadership was convened in the Kremlin. Defense Minister Pavel Grachev, Chief of the General Staff Mikhail Kolesnikov and President of the Russian Federation (as Supreme Commander-in-Chief) Boris Yeltsin had three strategic missile forces control terminals activated – the so-called nuclear suitcases.
Vladimir Sayapin / TASS
The military believed the lone missile could have been fired to create an electromagnetic pulse that knocked out Russian radars and communications systems. Following it, a massive blow could be expected.
For several tense minutes, as leaders watched it flight, it was decided whether Russia would launch a nuclear strike against the United States.
"Little is known today about what Yeltsin said at the time, given that it could have been some of the most dangerous moments in the entire history of the nuclear era," The Washington Post journalist, David Hoffman wrote three years after the incident : "They make it clear that the Cold War nuclear readiness system continues to operate, and how catastrophic its consequences could be, despite the fact that the feud between the great powers is already over."
The situation was discharged only when it became clear that the rocket had gone towards Spitsbergen (not far from which it fell into the ocean). The nuclear cases have been deactivated.
Russian President Boris Yeltsin (center) and Russian Defense Minister Pavel Grachev (right). Igor Mikhalev / Sputnik
The incident with bringing Russia's Strategic Nuclear Forces to combat readiness, soon became the property of the world community. When, four years later, the Norwegians were about to repeat their launch of Black Brant XII and reported this to the Russian Foreign Ministry, the US additionally warned all key Russian military departments about it through their channels. As a result, this time there were no unpleasant surprises.
Source: rbth.com
Germany conducted exercises in case of nuclear war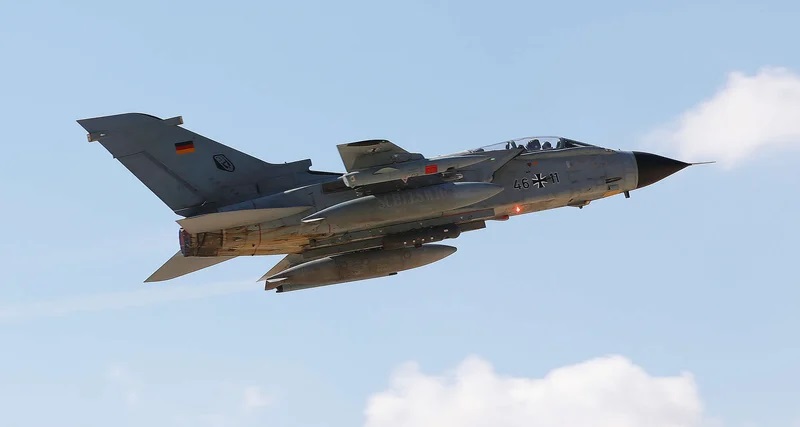 The Bundeswehr with partners in the North Atlantic Alliance ( NATO) trained in operations in a nuclear war.
The German army, together with Italian, Belgian and Dutch colleagues, conducted exercises in the event of a conflict with the use of nuclear weapons.
The location of the exercise "Steadfest Noon" was chosen airbase "Nörfenich", where the tactical squadron of the Luftwaffe 31 "Boelcke" is located. Together with the Luftwaffe of the Bundeswehr, the air forces of other NATO countries, in particular, Italy, the Netherlands and Belgium, took part in the exercises.
According to a report by Bild, the exercise scenario involved training procedures for safely removing nuclear weapons from storage, delivering ammunition and installing them on aircraft. The training flights took place without nuclear weapons, and in parallel with the aviation exercises at the Büchel airbase, where the tactical squadron of the Luftwaffe 51 Immelman is located, the Resilient Guard air defense systems were trained to protect the airfield from air attacks.
The training sites for the Luftwaffe of the Bundeswehr were not chosen by chance, since the Nörfenich airbase is a reserve storage site for the B61, a hydrogen bomb that forms the basis of nuclear weapons of the US strategic nuclear forces. 
Some of this ammunition is stationed at NATO bases in Europe. The exact number of hydrogen bombs that are stored at European sites and which ones are not reported. In Europe, the B61 is carried by Panavia Tornado fighter-bombers (pictured) and General Dynamics F-16 Fighting Falcon fighters.
Recall that the B61 thermonuclear bomb is the main weapon of the US strategic nuclear forces, although it entered service in 1968. Since 2012, a new guided version of the B61-12 has been under development, which will replace all B61 and B83 bombs that have been in service since 1983. It can be used both on strategic bombers and tactical aircraft. About two billion dollars were spent on the development of the 12th modification of the aerial bomb.