How to turn a planet into a spaceship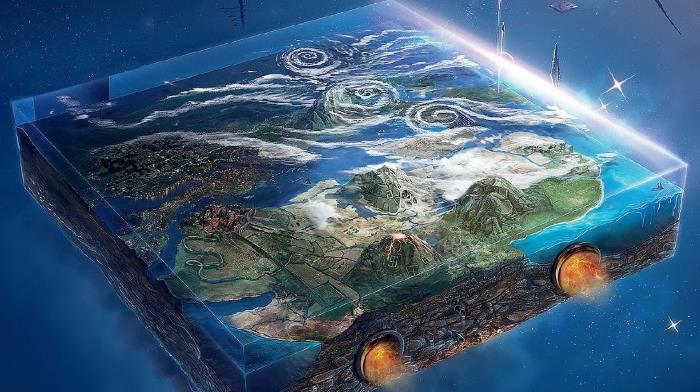 Man has long guessed that nothing lasts forever under the sun. In the middle of the last century, it turned out that our eternity did not last forever. After 5.5 billion years, it will begin to expand slowly, and its surface – to cool … The coming cataclysms do not promise anything good to our planet.
Calculations show that after several billion years, in the phase of maximum expansion of the Sun, the current orbit of the Earth will be inside its plasma ocean. The fate of the Earth is not so clear, but nonetheless tragic.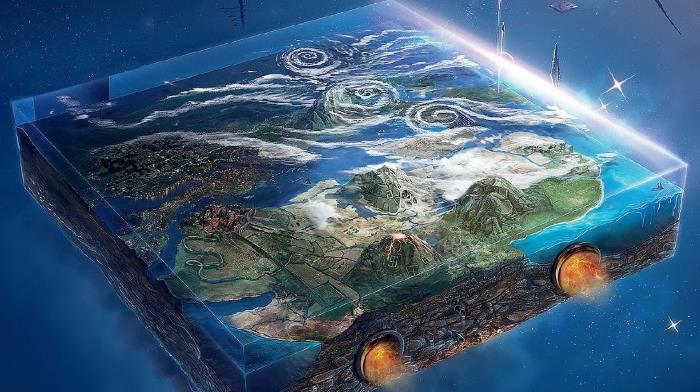 Since the Sun during its transformation into a red giant will lose about a third of its mass, its gravity will greatly weaken. It can be expected that the radius of the Earth's orbit due to this will be extended by about 60 million kilometers and the Earth, most likely, will not fall into the solar furnace. However, its surface will heat up to at least 2000 degrees – with all the obvious consequences. According to another model, later tidal forces will slow down the Earth and it will dive into the atmosphere of the Sun.
It seems that these forecasts should not bother us – there are closer dangers. Since the birth of the Sun, its luminosity has been steadily increasing. Already after 1-2 billion years, the oceans will evaporate and the surface of the planet will be unsuitable for life (in fact, serious troubles will begin much earlier). But, let's say, our distant descendants will somehow cope with this threat. The question arises: will they have to build space squadrons sooner or later in order to get out of their native planet, or can they save it from burning in a solar furnace?
It turns out that such opportunities exist and are even being discussed. One of them, was proposed in 1982 by M. Taube, a nuclear technology specialist from the Zurich Polytechnic Institute. He recommends turning our planet into a gigantic spaceship and, without waiting for disaster, to go on a long journey beyond the orbit of Pluto. Taube believes that this can be done by maintaining the daily rhythm of the Earth's rotation, the change of which would entail global geological cataclysms.
How so? Taube proposes to put 24 gigantic bundles at the equator at the same distance from each other, including hundreds of missiles with 30-km nozzles. Each missile system must be switched on once a day half an hour before noon local time, and it should work for an hour. As a result, a reactive force, directed along its radius vector in the direction opposite to the Sun, will continuously act on the Earth. This will allow the Earth to move away from the Sun (naturally, without parting with the Moon) along a slowly unwinding spiral trajectory, which will gradually lead it out of Pluto's orbit.
Taube thought out all the details. The energy for such a flight will be provided by thermonuclear reactors – nothing better is yet to be expected. Each rocket during operation and for every second, will throw into space 100 tons of super-hot hydrogen flying out of its nozzle at a speed of 300 km / s. Calculations showed that not so much time will pass from the start of the trip to its finish, only several tens of thousands of years. Naturally, maneuvering the Earth in space will not work, and therefore, it will be necessary to destroy or move the asteroids that may be in its path ahead of time.
Planetary bookkeeping
Will humanity have enough resources to realize such a daunting task? The right amount of hydrogen is 10% of the mass of the Earth. Where does it come from if the total amount of this element in our planet is much less than one percent? Taube proposes to produce hydrogen either on Jupiter or on another giant planet, where it is in abundance.
The Zurich prophet took care of satisfying the energy needs of earthlings at the end of the journey. At first they will be heated by the swollen Sun, but what about when only a shriveling white dwarf remains from it? One of the possible solutions is to extract deuterium on Jupiter and transport it to the surface of the dwarf in order to support fusion reactions that occur with the release of energy. Taube estimated that such an artificial star would provide our descendants with heat and light for a hundred billion years.
In 2008, Taube slightly modified this plan. In particular, he proposed to stretch the Earth's journey to the Kuiper belt for 10 million years and put it into orbit around the artificial Sun created by the merger of a couple of tens of gas giants confiscated from other stars. So our descendants have many opportunities. But will there be a desire?
Dark secrets of DNA. Scientists talk about dangerous types of marriage
Scientists sequenced the genome of a man buried in a Stone Age tomb at Newgrange in Ireland and found that he was born as a result of incest. Marriages between close relatives were almost always prohibited due to the threat of degeneration. However, there is a risk of accidental incest. How dangerous it is from the point of view of genetics?
Power sealed in blood
For biological and cultural reasons, incest has been taboo since ancient times. They violated the ban in exceptional cases for the sake of strengthening power. Probably, the discovery of Irish scientists in Newgrange is connected with this – with the formation of the ruling elite in prehistoric society.
Dynastic marriages between relatives and cousins ​​were concluded in Ancient Egypt, the Inca empire, in the royal families of the Hawaiian archipelago. It once symbolized the purity of blood.
The majority of Iceland's 360,000 inhabitants are descendants of several Viking groups who settled on the island in the 9th century.
The population is genetically very homogeneous. A few years ago, local company deCode Genetics even released an app based on a DNA test database to prevent young people from accidentally marrying a close relative.
DNA rushes to the rescue
Computer programs have been developed that compare a set of certain regions of the genome and determine the degree of relationship. Genealogical research is generally very popular now. People do DNA tests, upload the results to public databases such as Ancestry and Gedmach, and find relatives. First of all, those who do not know their origin: raised in orphanages, adopted.
Sometimes this kind of research brings unpleasant surprises. So, an American gave her husband a DNA test for his birthday. The results shocked the spouses: they turned out to be first-order cousins ​​on the father's side. Moreover, the couple already had a two-year-old child. The woman spoke about this a year ago in the podcast of the American publication Slate.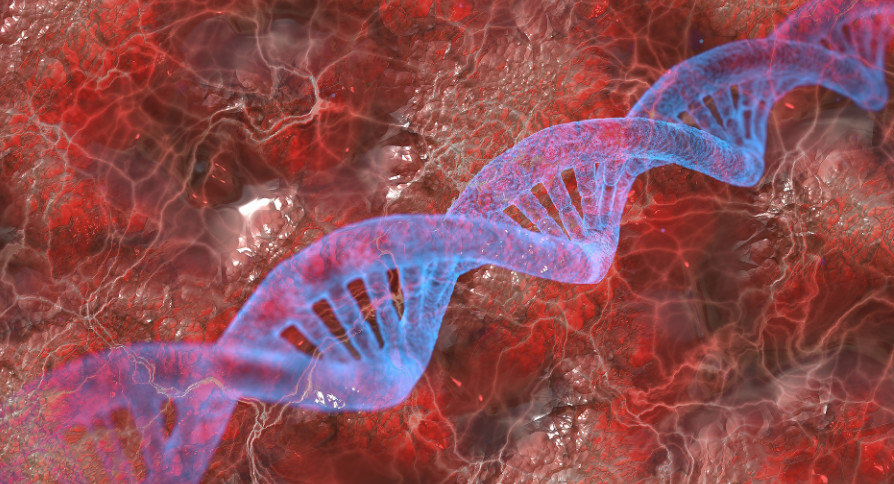 Scientists immediately warned that sperm donation is fraught with accidental incest, and recommended strictly limiting the number of children conceived by one donor. In 2011, The New York Times reported 150 half-brothers and sisters. In 2017, the British press raised the issue of countries like Nigeria where the legislative regulation of this area is weak. Last year in the United States, there was a lot of discussion about the story of Dr. Kline, who tricked female clients of a reproductive clinic with his own sperm. Nearly five dozen of his biological children have found each other through public DNA testing databases.
How dangerous are "dynastic ties"
Children of incestuous marriages are twice as likely to get hereditary pathology. They have a higher risk of rare genetic diseases (orphan diseases) caused by recessive alleles – variants of genes whose activity is usually suppressed.
"Both spouses can inherit a recessive mutant allele from a common ancestor. They are healthy, but they have a heterozygous genotype, that is, with this allele. The probability that such a couple will have a sick child with a homozygous genotype is 25 percent,".

If both parents carry an X chromosome with a mutant gene, then the risk of passing them on to both children increases to 25%. This situation often develops in closely related marriages.
In this case, medical genetic counseling is necessary in order to reduce the risk of passing on the genetic pathology to the child. Experts take into account everything: the degree of kinship, the state of health of family members, other kinship marriages in previous generations, ethnicity, since some hereditary diseases accumulate in certain ethnic groups.
"During pregnancy, you can undergo prenatal genetic diagnostics in order to obtain the most accurate data on the genetic material of the child,".
Meanwhile, according to various estimates, about a billion people live in closed communities, where closely related marriages are not uncommon and even encouraged. For example, in Egypt, men could only marry if they had a home. Accordingly, the problem was solved by marriage between relatives living under the same roof – as a rule, cousins.

"In southern India, more than 52 percent of marriages are between cousins ​​and second cousins. Many nationalities have lived like this for thousands of years and have not disappeared from the face of the earth because of a rare recessive gene associated with any disease,".
A person is able to adapt to almost any situation, Sosin believes. The most serious pathologies that are not compatible with life are eliminated even at the zygote stage – when the germ cells merge or the first few divisions of the embryo. If the pathology is not fatal, the child can be born.

Scientists give an example – Turkey, where marriages between cousins ​​and sisters are very common. Infant mortality is high there, and among the elderly it is common in countries with similar income and social security levels. This phenomenon is called the "Turkish puzzle".
"In 1968, 27 percent of marriages in Turkey were concluded by close relatives. In 2008, 24. Studies have shown that, in general, first-degree marriages, that is, between a cousin and a sister, increase infant mortality by 45 percent. This is another insurance policy. , through which nature removes from the equation of life children who are not able to exist physically fully, ".
However, it is incorrect to deduce a certain average value of the risk of pathologies in closely related marriages. Each case is unique. It is especially difficult with multifactorial diseases, the causes of which remain unclear. By the way, they can be ecological, rooted in the way of life. For example, schizophrenia. Parents with this diagnosis have a 29 percent risk of transmitting the pathology to their child, and 41 percent if they are close relatives. According to some reports, children born in a marriage between a cousin and a sister have slightly worse IQ scores (by 0.8-1.3 points).
On the Internet, they write that in closely related marriages, almost half of the children are with hereditary pathologies. In fact, Sosin emphasizes, much less. According to various estimates, from one to nine percent, when it comes to parents who are each other's first generation cousins.
The mystery of Azzo Bassou, nicknamed the planet's last Neanderthal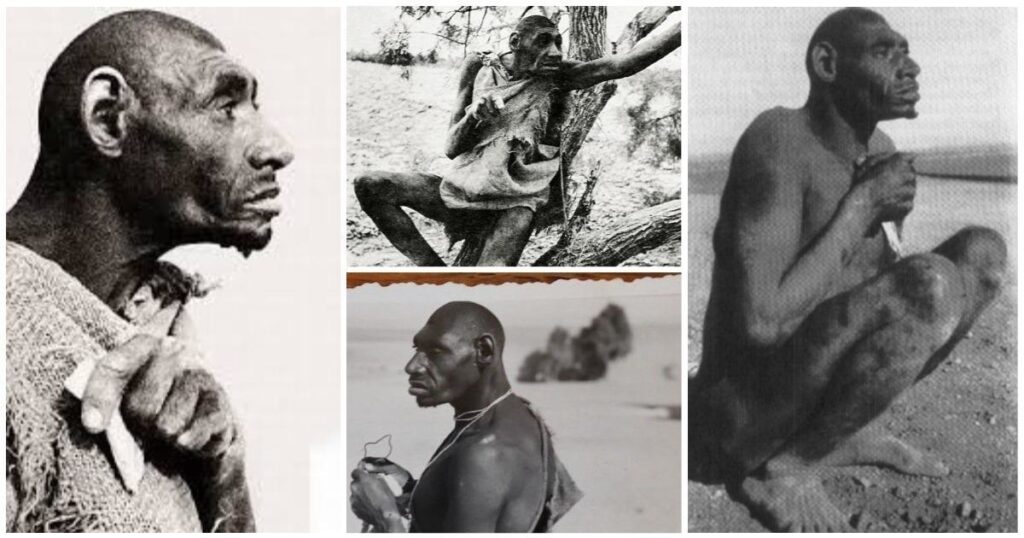 For years, scientists have been looking for the missing link in human evolution, the "connection" between humans and their ape-like ancestors, according to evolutionary theory.
Scientists ran to look at new evidence of the existence of the Yeti and the Bigfoot, just to catch this very connection. But there was one person in the history of science who excited scientists' minds for many years.
In 1931, a man named Azzo Bassou was discovered by the local press in Marrakech in Morocco.
Azzo Bassou lived in the Dades Valley, near the town of Skoura.
The locals knew about him. According to them, he lived in a cave, ate raw meat. He walked naked (they put him in a bag just to take pictures) and used very basic tools.
They also described him as a person with low intellectual abilities in a primitive way.
He had the ability to pronounce some words, but many of them were illegible.
His forehead was sunken, there was a convex jaw, a large nose and long arms that reached almost to the knees.
In 1956, the French writer Jean Boulet, accompanied by ethnologist Marcel Gomet, arrived in the city to find out and study this case.

Scientists who saw him compared his skull with the remains of Neanderthals found and were amazed at their similarity.
The tabloids immediately dubbed him "the missing link", portraying him as the last living Neanderthal.
In the midst of his research, Azzo died at the age of 60. True, there were two of his alleged sisters with similar facial features – Hisa and Herkaya.
Both women did very hard physical work with ease and were as wild as their alleged relative.

After careful study, scientists concluded that most likely these three were sick with microcephaly.

Microcephaly is a significant decrease in the size of the skull and, accordingly, the brain with normal sizes of other parts of the body. Microcephaly is accompanied by mental impairment – from not pronounced imbecility to idiocy.
Like naked: new fabric will provide cooling without air conditioning
Scientists have developed a fabric that does not interfere with the body's natural cooling. Now even the hottest summer in a strict office suit can be as comfortable as in swimming trunks or a bikini.
The innovation is described in a scientific article published in the journal ACS Applied Materials & Interfaces.
What to do when clothes are too hot? You can, for example, undress. Alas, if it is not on the beach, people around are unlikely to correctly assess such a gesture.
Weary of strict business etiquette, people are increasingly relying on air conditioners. For example, in such a southern country as the United States, 10% of all electricity (!) is spent on cooling premises.
Now materials scientists have developed a fabric that does not interfere with the body's natural cooling. This will make people feel more comfortable while saving on air conditioners.
The material consists of three substances: polyurethane, fluorinated polyurethane and two-dimensional boron nitride. The latter covers the fibers, between which there are wide pores.
These pores allow the skin to come into contact with the air and the sweat to evaporate. What's more, boron nitride imparts incredible thermal conductivity to fabrics. So the heat of the human body does not accumulate under the clothes, but freely goes out into the surrounding space.
Surprisingly, at the same time, the fabric also does not let water through from the outside. This is achieved thanks to the outer layer of water-repellent fluorinated polyurethane.
In one experiment, scientists stretched the material between two chambers, one above the other, placing the fabric with the outer side up. The top was filled with water, and air was left at the bottom. As a result, the water did not seep down, but the air went up perfectly and entered the water in the form of bubbles.
The authors of the development note that the new fabric is cheaper and easier to manufacture than other self-cooling materials.
The novelty can be useful not only for making clothes. It can be used, for example, in the manufacture of electronics, as well as for the desalination of sea water.