How To Skyrocket Productivity When You're Stressed Or Depressed
It's the morning of February 11, 2017. Lester will never forget it.
His alarm rings, he tries to get out of bed, but…he can't.
Lester's body feels like a sandbag forced down to the mattress, his mind races, and his eyes well up with tears. The first emotion is fear. I'll be late for work! Lester attempts to leave the bed. No luck. He calls his boss and asks for a day off for health reasons.
That day turns into weeks spent in bed with thoughts about pointless life, loneliness, and useless work. Lester is stressed. Or, as they say, he has emotional burnout.
And here's Lucy. Her mornings start with crawling out of bed with nothing but an awful headache. Negative thoughts will accompany her throughout the day: on the way to work, in the office, during her dinner with friends, and through sleepless nights.
Lucy smiles as if nothing is wrong, does her job reflexively, and no one from her surrounding realizes she has dysthymia, a high-functioning depression that causes changes in her body and mind.
Both Lester and Lucy tell no one about their condition. Like 300 million other people worldwide, they try to live a full life and work efficiently. In fact, they have to work to do so:
When in depression, a person finds it costs larger-than-life effort to do something. That's because stressed people are not just in a blue mood, but in painful physical condition, either.
It goes without saying, both stress and depression are not problems to ignore. They require treatment, so don't join the 80% of sufferers who don't receive it simply because they see symptoms but don't want to admit something is wrong. Yes, treatment works.
But while in the process, you need to make everything less exhausting for you to do. To manage your stress, recover from depression, and maintain productivity even when unmotivated, try the following:
1. Write
It may sound counterintuitive, but writing has a therapeutic effect on your mind. Doctors admit the value of transmitting thoughts to paper, though it's not a perfect panacea, of course. But practices such as keeping a diary, writing long lists or unsent letters, paraphrasing from others, and free writing lead to better self-confidence and help us to process emotions and old wounds.
It might help to draw a clear picture of what you should change in your life to recover from stresses or depression. Dasha Amrom (Career Coaching Ventures) suggests a cause of stress might be the feeling you can't control things.
And here's where writing helps, too.
If you prioritize tasks and plan ahead by creating to-do lists, breaking projects into small steps, and scheduling meetings, you'll feel accomplished, on-task, and prepared. Writing will not prevent tasks from piling up, but it does allow you to analyze your thoughts and decide how to delegate your responsibilities.
2. Learn Calming Techniques
According to researchers, interruptions affect your work satisfaction and performance, keeping you from reaching that flow state of pure focus and creativity. So, to skyrocket productivity, try to avoid interruptions whenever possible: Listen to calm music in earphones, practice deep breathing techniques, or try different variations of meditations.
These all have calming effects, help you find internal peace and balance, soothe nerves, and help you manage negative emotions, all of which makes you feel better. To enhance your productivity, change your perspective: Don't dig yourself into stress or depression, but try something you've never done before. Take a nature trip, find a new hobby, whatever. It will distract from a brooding frame of mind and steer your energy in the right direction.
3. Take Care of Your Health
As Shawn Achor, positive psychology researcher and author of The Happiness Advantage, says, four barriers exist to creating a positive reality. He nicknamed them HALT — hungry, angry, lonely, or tired — so if you feel any of those things, it's time to change that for better mood and productivity.
How?
Eat well. As you probably know, food impacts both physical condition and mood, so try for healthy and frequent meals. They will keep you focused and energetic. Also, maintain the level of sugar in your blood to avoid irritation, mood swings, and anxiety.
Sleep well. Though insomnia is the best friend of your stress or depression, lack of sleep can compound matters. Try to avoid stressful situations before bedtime and be sure to get your eight hours.
Go for sports. By alternating brain work with physical work, you can enhance productivity. Exercise stimulates endorphin secretion, making you less angry and tired. And, paradoxically, expending physical energy makes you feel more energized.
Groom. It's not about mere hygiene, but protection from stress and depression as well. So buy a massage chair or head massager, try practicing hug days in your office, and stroke your pet to increase your level of endorphins.
Aside from these physical things that influence our mood and condition, there are also mental tricks we can practice, through what's called positive psychology, to improve our mood.
In his TED Talk "The Happy Secret to Better Work," Shawn speaks about… writing (yes, it seems we go back to the point one of this article). But he changes the perspective (okay, here we go back to the point two) and details another three steps to more productivity:
Write gratitude lists.
Journal about a positive experience you had in the last 24 hours.
Send emails of appreciation to someone you love.
Together with exercising and meditating, these lead you to the positive thinking necessary for happiness and balance, the only powerful weapon for struggling with stress.
Leigh Steere says there can be both internal and external causes of stress and depression. Internal ones include work-life imbalance, interpersonal discomfort, wrong fit role, and financial struggles; external ones might be a poor engagement or working conditions, bullying, or unreasonable demands from your boss.
Whatever your reason is, longstanding fatigue might be a signal to leave a job or change your lifestyle. Don't hurry to give up everything once you feel sad, but don't let stress run your life, either. Sometimes, just talking it out or making small changes are all you need for a happier life.
About the author:
Lesley Vos is a professional web writer and contributor to publications on digital life, style, and productivity. She is a nature lover and passionate traveler, willing to see New Zealand one day. Feel free to follow her on @LesleyVos.
A part of a person's essence accompanies him throughout his life: this is confirmed by a brain scan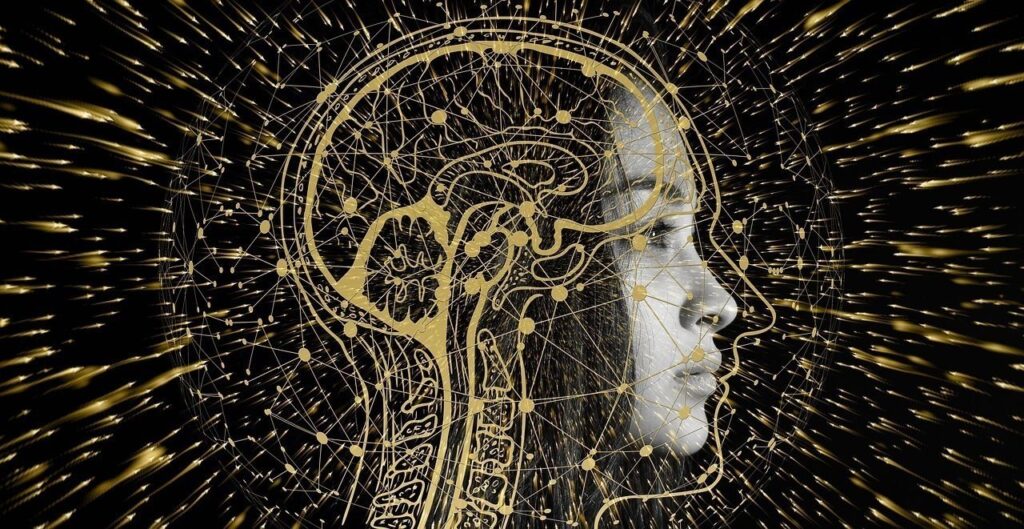 A new method of scanning the human brain has produced amazing results. It turns out that in every person there is a certain part of his essence, which accompanies him all his life from the moment of birth to death.
Scientists believe that this is the core of a person's self-awareness. It combines memories of the past with fleeting sensations of reality and provides a basis for anticipation of events in the future.
It turned out that a certain part of a person's consciousness is consistent as they grow older and older.
For centuries, scientists and philosophers have been interested in the question: can this sense of "personal self" be stable throughout life? A new psychological study with the results of a brain scan made it possible to conclude that a certain part of a person's consciousness really accompanies him throughout his life.
It is consistent as it gets older and older. Miguel Rubianes, a neuroscientist at the Complutense University of Madrid, says the aim of the study was to answer the question: Are we the same person throughout life? In combination with the results of other studies, scientists have concluded that there is a certain component that remains stable from birth to death.
The other part of consciousness remains susceptible to current changes. The scientists recognized independence as the basis of identity. And every time a person uses the word "I", he means a thread that connects together all the events and experiences that have occurred in life.
Experience gained over the years changes a person, changes the components of his identity. Each case associated with personal experiences, a broken heart, a successful career step, expected or unexpected failure lead to the fact that a person compares himself to himself before and after these events. It is a neurological programming scheme that involves visual self-knowledge as an indicator of connection with your impressions of yourself.
This effect makes it possible to cope with memories and recognition of information when it is associated, for example, with one's own photograph of an infant. Although this principle has a lot of evidence, scientists believe that the very mechanism of the brain involved in this remains a mystery.
This study was published in the journal Psychophysiology.
Beauty and diversity of our world: 10 movies that will make time stop
In the hustle and bustle of everyday life, we sometimes do not notice how time flies past us, what miracles surround us. We do not have time to listen to the rustle of leaves in the wind and we miss those minutes when the crimson moon hangs at the very horizon.
Below are 10 films that reflect the beauty and diversity of our world. You watch such a movie and forget about everything.
Kytice
7 fairy tales-ballads based on Czech folklore are filmed colorfully and poetically.
They endure a time when people were closer to nature, believed in miracles and the spirits of the forest, when the terrible and the beautiful were merged together.
Ashes and snow
Gregory Colbert's documentary has no plot, but it attracts with its stunning, unrestrained beauty, reflecting the unity of man with nature.
The film was shot for 13 years in the most exotic corners of our planet: Burma, Ethiopia, India, Antarctica, Sri Lanka, Tonga islands and many other picturesque places.
The fountain
The main character Thomas tries to find a cure for his wife Isabelle. Every day she gets worse, and he cannot be near, because he puts experiments in the laboratory. In his soul, love, the desire to be with Isabelle and the desire to extend her life are fighting.
Darren Aronofsky's philosophical drama was filmed in vivid colors, despite the fact that the director did not use computer special effects.
Samsara
This is a beautiful one and a half hour trip to the most amazing places on the planet.
Director Ron Fricke showed the inextricable connection of all people and events on earth, the cycle of death and birth, the versatility of our world, where beauty coexists with nondescriptness, and the end means the beginning.
The Bear
The story of a bear cub that lost its mother and nailed to a large wounded bear. Together they have to go through many trials, the worst of which is meeting the hunters.
The wonderful plot of the film is combined with stunning music that helps you immerse yourself in the world of nature and feel it with your whole body.
Happy People: A Year in the Taiga
The harsh Siberian nature, untouched by man, the majestic Yenisei River and the small village of Bakhta with a simple way of life.
People live and survive in these parts, rely only on themselves and also ask only themselves. Four seasons – four lifestyles for each of them.
August Rush
Young musician August Rush does not know his parents, but he really wants to find them and for some reason is sure that if he plays, they will hear and recognize him by his music.
Mesmerizing music permeates the entire film and works wonders to dispel the evil spell of separation.
Baraka
A documentary masterpiece, a philosophical essay accompanied by superb cinematography and music, goes without words. The only and main actor here is life in all its diversity and unity.
The gaze of a monkey sitting in a hot pond is equal to all the depths of cold space, and the dances of the aborigines are synchronized with the movements of the forest.
Spring, Summer, Fall, Winter… and Spring
This is a beautiful and unhurried philosophical parable about a wheel of time moving into infinity. Each time, with the beginning of a new cycle of rotation, life on earth is renewed, and everyone has the opportunity for a new rebirth.
The film by Korean director Kim Ki-dook tells about two monks – a teacher and his student – and the obstacles that must be overcome on the way to finding harmony.
Chronos
The main characters of the documentary narration are cultural and historical monuments.
They absorbed the life of the people who created them, and have remained for centuries as an imprint of bygone eras.
Three suns were observed high above Beijing for 2 hours (video)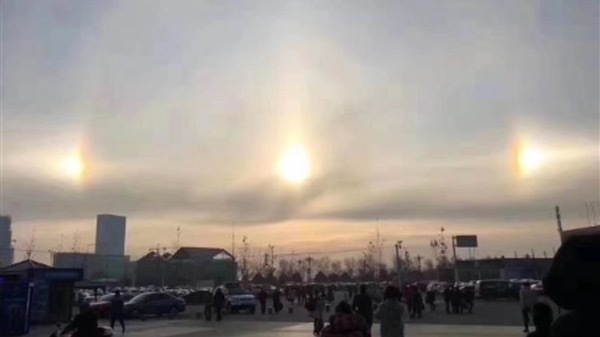 At present, the Coronavirus epidemic is making a comeback in the mainland. At the same time, anomalies have also appeared in various places, such as meteorites falling from the sky, red "odd lights" in the sky, earthquakes and so on. In Beijing, where the epidemic is in urgency, "three suns" appeared yesterday, which stood high above Beijing for more than two hours, which was very eye-catching.
According to a comprehensive report, at about 9 am on December 29th, a spectacle appeared in the Beijing sky and the "three suns" were reflected at the same time. According to the netizens who filmed the phenomenon, the whole process lasted for about 2 hours starting from around 9 o'clock in the morning. Photographers called it a "bilateral sun" wonder.
The online video shows that there is a faint layer of white clouds in the sky, and a bright big sun is mapped out from behind the white clouds. There are two small suns on both sides. Although the light of the small sun is not as bright as the big sun, the coexistence of three suns is still visible.
A netizen posted:
"Beijing today can see the sunshade on both sides of the city around noon today. In some areas, there is also an arc around the zenith and a very light 46-degree halo. Huairou has an external halo."
Netizens were on alert:
"Something is going to change."
"The three suns are still so cold?"
"I always feel that there are so many spectacles this year. Rain, snow, and rainbows ring the zenith rainbow."
"What's the sign? Begin to interpret…"
"Great omen." "Frequent astronomical anomalies in recent years especially recently."
Since 2020, the Covid epidemic has ravaged the world, and various anomalies have appeared one after another across China, including crows flying all over the sky, some cities being overcasted, extreme thunders in February, tens of thousands of sparrows blocking the way and so on.
At around 6 o'clock in the morning on March 16, the shocking landscape of the "three suns" appeared in the sky in Hulin City, Heilongjiang Province.
On the morning of March 18, Shenzhen suddenly went dark. On the same day, Beijing, Hebei, Tianjin and other places were hit by strong winds of magnitude 9 to 11, and sand was blown in some areas. The sky in Beijing became muddy yellow, debris was blown into the air, and pedestrians were blown over.
On the same day, the Kunming Lake in the Summer Palace in the western suburbs of Beijing set off a huge wave. The waves were turbulent.
An old man in Beijing said that the rising tide of the Lake in the Summer Palace is a big omen and that China is about to change its route.
On May 21, Beijing went from thunderstorms to heavy rains, and then suddenly dark, day like night, and hail. Some netizens said:
"If there is a omen in the sky, something big must happen, usually a disaster."
At the end of 2020, meteorites descended from the sky appeared in China , the sky showed pink "exotic light", earthquakes, "three suns" and other phenomena.
At 7:25 in the morning on December 23, the Qinghai Seismic Network recorded a bolide falling into Nangqian County, Yushu, Qinghai. The video showed that after a loud noise from a distance, a big fireball suddenly struck across the air. Experts said that what fell into Qinghai was "a super meteorite."
When the meteor fell, a mysterious and strange "pink light" appeared in Delingha, north of Yushu , Qinghai that day , which netizens called the "red moon".
At 7:51 on the 24th, a magnitude 4.2 earthquake occurred in Maduo County, Guoluo Prefecture, Qinghai Province, with a focal depth of 7 kilometers.
Many people believe that the earthquake and red light may be related to the bolide in Qinghai.
Recently, epidemics have broken out across China. Not only has Beijing cancelled large-scale mass events, but also all large-scale meetings originally scheduled to be held in Beijing. At the same time, the prevention and control of the epidemic in Beijing has entered a state of emergency.
Some analysts say that there are omens in the sky and changes in the world. Coupled with many disasters in 2020, according to ancient astrological predictions, it indicates that there will be major events in China in the coming year.