How to Prove the Paranormal: Scientists Discuss
By Tara MacIsaac | Epoch Times 
A growing number of scientists are calling for a shift in scientific methods to acknowledge phenomena commonly experienced but difficult to study according to conventional methods.
Here's a look at some insights from scientists who explore paranormal phenomena or matters related to human consciousness. They discuss how science can move forward.
1. Dr. Gary Schwartz
Dr. Gary Schwarz (Screenshot/YouTube)
Dr. Gary Schwartz received his doctorate from Harvard, taught psychiatry and psychology at Yale, and is now a professor at the University of Arizona. He has studied individuals who say they are able to predict the future.
"If you're going to test someone who claims to do extraordinary things, it's essential that you design the experiment to be as close as possible to what they actually do," said Dr. Schwartz on his website." And if you don't design an experiment around their actual skills, you can end up asking people to do things that they actually can't do or that don't really represent what they do."
Schwartz tailors the tests specifically to the individual abilities instead of imposing a cookie-cutter test of precognition. Not everyone who can predict the future can predict it in the same way, he says. He has found people he considers "the real deal."
2. Dr. Bernard Beitman
Dr. Bernard Beitman, a psychiatrist at the University of Virginia, proposes the establishment of a transdisciplinary study called "Coincidence Studies."
He wrote in a 2011 paper: "One of the biggest challenges in the development of the new discipline of Coincidence Studies is providing a systematic place in scientific research for subjectivity and for human consciousness. Meaningful coincidences depend upon the mind of the observer. The question of how to develop methods and an accompanying technical language that includes and respects the subjective element built into the fabric of coincidence needs to be answered."
3. Dr. Alan Sanderson
Dr. Alan Sanderson is a psychiatrist, hypnotherapist, and spirit-release therapist. He founded the Spirit Release Foundation in 1999, an organization dedicated to the clinical treatment of spirit possession.
Dr. Sanderson wrote in a 2003 paper: "I want to stress that the concept of spirit attachment and the practice of spirit release are not based on faith, as are religious and mystical beliefs. They are based on the observation of clinical cases and their response to standard therapeutic techniques."
"This is a scientific approach, albeit one that takes account of subjective experience and is not confined by contemporary scientific theory."
He noted that this field of study still faces some obstacles, though he hopes to see those clear as it progresses. The discipline is relatively new; much "suspicion, ignorance, and misinformation about the subject" exists; and funding is an issue.
How Do You Form a Control Group for ESP?
In their 1973 book "The Challenge of Chance," Alister Hardy and Robert Harvie explore a widely publicized test of extrasensory perception (ESP). The experiment did not provide strong evidence for ESP, but perhaps the methods didn't fit the subject.
People were asked to read other people's minds and draw what they saw. For the small portion of pictures that seemed to match, the researchers were tempted to say it may truly have been because of telepathy. But they stopped short of that admission, in part because the success rate in the control group was high compared to the group being tested.
But what if not all the people in the test group who claimed to have the ability did, while a few were genuine? What if many people have ESP and a random sampling of people are actually able to sense to some degree what another person is thinking on without necessarily having felt in the past that they had some special abilities?
Future Experiments
Collective consciousness app. (Screenshot/Indiegogo.com)
Smartphone apps are being used to study collective consciousness and the phenomenon of coincidence. Users report their experiences in real time and the wealth of data collected helps researchers.
Stanford Physicist William A. Tiller has developed what he says is a method of physically detecting human intention. He has discovered a powerful realm in the space between particles that contains an energy our conventional instruments cannot usually detect. Tiller has realized, however, that human consciousness or intention can activate that mysterious energy, making it interact with the substances we are able to detect. He can thereby study the physics of human intention and this energy.
In the age of mass communication, anecdotes and amateur investigators can often provide a starting point for more in-depth investigations. Here's an example of a netizen who tested his friend's paranormal ability and shared it on Reddit:
"[My friend] claimed he was able to leave his body during sleep and basically travel around in his spirit form. I took it with a grain of salt for obvious reasons, but I didn't dismiss him right off the bat because I knew him pretty well and he wasn't the type of kid that would try to troll me about these things.
"At the end of the night [of hanging out at my place], I told him hey, why don't you prove to me that you can really fly around as a spirit and come to my room tonight [traveling from his house to mine during sleep].
"I came up with the idea that I would write a note on a post it and he would have to guess what I wrote. He agreed.
"Fast forward to the next morning. I get a call from him telling me that he had … read the note. … He got it right.
"This experience has really blown my mind. I know it would be hard for most of you to believe me, but this really happened and I am 100 percent positive that there was no way he could have seen what I had written on that post it."
Article from: theepochtimes.com
A photographer took a picture of an old house, but did not know that a woman lived there. No wonder – you can only see it in the photo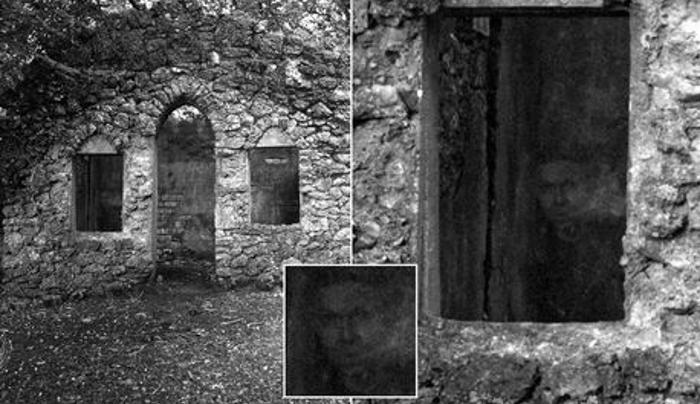 A Scottish resident took a photo of an abandoned building, and then could not believe his eyes when he looked at the finished photograph. From there the woman's face was looking at him, but the man is sure: there was no one in the ruins of the house. Finding an explanation for what he saw was not easy.
A photographer from Scotland, who wished to remain anonymous, decided to arrange an unusual photo session, Unilad writes.
His choice fell on several abandoned buildings that are located in one of the parks in the North Ayrshire region. After taking a couple of pictures, he went to the studio to print them, and then looked at the finished result.
Mysticism often happens in abandoned buildings , and the case with a man was no exception. In one photo, the Scotsman saw the ghostly silhouette of a woman looking at him from a window. However, the man assures that there was no one in the building, and he was alone in the ruins.
During the shooting, I did not feel anything unusual or anything otherworldly.
Despite the fact that the woman's face looks intimidating, he is glad that he managed to capture it. Moreover, the hero of the story shared the frame with all friends who adore mysticism and riddles.
I'm happy that I was able to capture something that looks like a ghost. I am even proud to be able to show photos to people who love riddles.
Many people, according to the photographer, are inclined to believe that this is a ghost, who love to talk to children so much, although the author of the picture himself is in no hurry to draw conclusions. He even looked at the frame under a microscope, but never came to the truth.
You can, of course, speculate, but the human brain makes us see familiar traits everywhere, especially if we look at them long enough.
Moreover, the photographer, according to him, does not really believe in ghosts and other mystical phenomena.
I don't like the term paranormal. As for ghosts, I don't know if they exist. I don't even know how to define them. What is it? Energy?
Camera recorded an extraneous movement in Massachusetts. And this sight is not for the faint-hearted
A Redditt user with the nickname grandslammer0891 from Mansfield, Massachusetts, posted a video from security cameras at a friend's house, which scared him and left users in disbelief.
The author of the video explained that his friend left home by the end of August, leaving four huskies in the care of a friend. He usually visited them during the daytime.
One day the owner of the apartment received a notification in the middle of the night that the camera recorded some kind of extraneous movement. At that time there were only dogs in the house.
The video captured the kitchen and part of the living room. A dog is lying on the sofa in the right corner, and you can trace the turns of the head by its ears. When her ears turn to the left, then in the dark you can see the transparent figure of a moving person.
The video puzzled users and caused a mixed reaction from them. Some could not find an explanation for what they saw and panicked slightly. The dog's head turns towards the ghost, which suggests that it also noticed the apparition.
"What is it, I saw it … with my own eyes. Does anyone else see this? Because it seems to me that I definitely saw something wrong. No no".
Others decided that a man had walked past the window on the right, and his shadow flashed on the left in the headlights. Some users even believe that a live person got into the frame.
"I hope your buddy has a gun. There was a real intruder. "
Some readers agreed that the ghost video is quite plausible, since Massachusetts is full of ghosts.
Paranormal researcher warns that Ouija boards can summon dangerous demons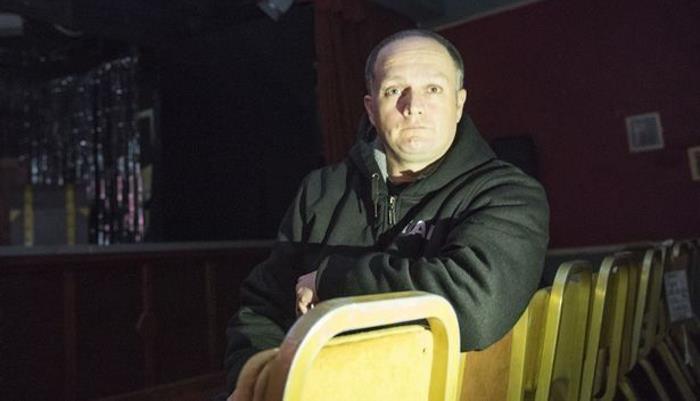 Paranormal researcher Paul Marsters criticized British retailer Poundland for selling Ouija boards as part of Halloween decor. He warned that only professional mediums should use the boards, and ordinary people can summon deadly demons. 
Paul, who is a member of True Paranormal Events UK, was stunned when he saw a £ 1 ($ 1.29) Ouija board in a local budget store.
 "Ouija boards are definitely not toys and should not be available to children to buy in stores on Halloween, let alone adults who are not trained in how to use them. It doesn't matter if they are plastic or wooden ", – quotes the words of the ghost hunter Hull Live. 
Paul Marsters explained that people can accidentally summon dangerous spirits that will torment their victim in the future and may even lead to suicide. 
"On Halloween night, the veil on the spirit world is very thin, and people only buy these boards for Ouija sessions on Halloween, so I'm afraid to imagine what will happen when these boards are in the wrong hands," the expert said. 
Poundland noted that Ouija boards can only be purchased by persons over 18 years of age. This item sold out quickly before Halloween due to its popularity.