How to Opt Out of TSA's Looming Airport Face Scans
Jason Kelley, EFF
Waking Times
Government agencies and airlines have ignored years of warnings from privacy groups and senators that using face recognition technology on travelers would massively violate their privacy. Now, the passengers are in revolt as well, and they're demanding answers.
Last week, a lengthy exchange on Twitter between a traveler who was concerned about her privacy and a spokesperson for the airline JetBlue went viral, and many of the questions asked by the traveler and others were the same ones that we've posed to Customs and Border Protection (CBP) officials: Where did you get my data? How is it protected? Which airports will use this? Where in the airports will it be used? Most importantly, how do I opt-out?
How to Opt Out
These questions should be simple to answer, but we haven't gotten simple answers. When we asked CBP for more information, they told us: "visit our website." We did, and we still have many of the same questions. Representatives for airlines, which partner directly with the government agencies, also seem unable to answer the concerns, as the JetBlue spokesperson made evident. Both agencies and airlines seemed to expect no pushback from passengers when they implemented this boarding-pass-replacing panopticon. The convenience would win out, they seemed to assume, not expecting people to mind having their face scanned "the same way you unlock your phone." But now that "your face is your boarding pass" (as JetBlue awkwardly puts it), at least in some airports, the invasive nature of the system is much more clear, and travelers are understandably upset.
It might sound trite, but right now, the key to opting out of face recognition is to be vigilant. There's no single box you can check, and importantly, it may not be possible for non-U.S. persons to opt out of face recognition entirely. For those who can opt out, you'll need to spot the surveillance when it's happening. To start, TSA PreCheck, Clear, and other ways of "skipping the line" often require biometric identification, and are often being used as test cases for these sorts of programs. Once you're at the airport, be on the lookout for any time a TSA, CBP, or airline employee asks you to look into a device, or when there's a kiosk or signage like those below. That means your biometric data is probably about to be scanned.
At the moment, face recognition is most likely to happen at specific airports, including Atlanta, Chicago, Seattle, San Francisco, Las Vegas, Los Angeles, Washington (Dulles and Reagan), Boston, Fort Lauderdale, Houston Hobby, Dallas/Fort Worth, JFK, Miami, San Jose, Orlando, and Detroit; while flying on Delta, JetBlue, Lufthansa, British Airways and American Airlines; and in particular, on international flights. But, that doesn't mean that other airlines and airports won't implement it sooner rather than later.
To skip the surveillance, CBP says you "should notify a CBP Officer or an airline or airport representative in order to seek an alternative means of verifying [your] identity and documents." Do the same when you encounter this with an airline. While there should be signage near the face recognition area, it may not be clear. If you're concerned about creating a slight delay for yourself or other passengers, take note: though CBP has claimed to have a 98% accuracy rating in their pilot programs, the Office of the Inspector General could not verify those numbers, and even a 2% error rate would cause thousands of people to be misidentified every day. Most face recognition technology has significantly lower accuracy ratings than that, so you might actually be speeding things up by skipping the surveillance.
The Long And Winding Biometric Pathway
Part of the reason for the confusion about how to opt out is that there are actually (at least) three different face recognition checkpoints looming: Airlines want to use your face as your boarding pass, saying "it's about convenience." CBP, which is part of the Department of Homeland Security (DHS), wants to use your face to check against DHS and State Department databases when you're entering or exiting the country; and the TSA wants to compare your face against your photo identification throughout the airport. And if people are upset now, they will be furious to know this is just the beginning of the "biometric pathway" program: CBP and TSA want to use face recognition and other biometric data to track everyone from check-in, through security, into airport lounges, and onto flights (PDF). They're moving fast, too, despite (or perhaps because of) the fact that there are no regulations on this sort of technology: DHS is hoping to use facial recognition on 97 percent of departing air passengers within the next four years and 100 percent of all international passengers in the top 20 U.S. airports by 2021.

If the government agencies get their way, new biometric data could be taken from/used against travelers wherever they are in the airport—and much of that collection will be implemented by private companies (even rental car companies are getting in on the action). CBP will store that facial recognition data for two weeks for U.S. citizens and lawful permanent residents, and for 75+ years for non-U.S. persons. In addition, the biometric data collected by at least some of these systems in the future—which can include your fingerprints, the image of your face, and the scan of your iris—will be stored in FBI and DHS databases and will be searched again and again for immigration, law enforcement, and intelligence checks, including checks against latent prints associated with unsolved crimes.
Passengers Will Bear the Burden of Privacy Invasion, Not Airlines or Government Agencies
It's easy for companies and agencies to tout the convenience of this sort of massive data collection and sharing scheme. But as we've seen in notable privacy fiascos over the last few years—from Facebook's Cambridge Analytica scandal, to the breaches of the Office of Personnel Management and Equifax in the U.S., to the constant hacking of India's national biometric database, Aadhar—it's the customers and passengers who will bear the burden when things go wrong, and they will go wrong. These vast biometric databases will create huge security and privacy risks, with the additional concern that a company leaking your passwords or credit card numbers is nothing compared to it leaking your biometric data. While you can change a password, you can't easily change your face.
Additionally, these systems are notoriously inaccurate, contain out-of-date information, and due to the fact that immigrants and people of color are disproportionately represented in criminal and immigration databases, and that face recognition systems are less capable of identifying people of color, women, and young people, the weight of these inaccuracies will fall disproportionately on them. It will be the passengers who bear the burden when they are stuck watching the flights they paid for take off without them because there was an error with a database or an algorithm, or because they preferred non-biometric options that weren't in place.
It's time for the government agencies and the airlines to pause these programs until they can clearly and adequately give:
Photographs of the signage in-situ in the airports in question, as well as any additional information about the opt-out process.
An explanation of the locations where CBP will be providing meaningful and clear opt out notice to travelers (for example, at entry points, point-of-sale, ticket counters, security checkpoints, and boarding gates) as well as the specific language travelers can use to opt out of the biometric data collection program.
An up-to-date list of all the airports and airlines that currently participate in the biometric exit program.
Information about the algorithm CBP is using to compare photos (provided by NEC), as well as the accuracy information associated with that algorithm.
Technological specifications for transferring data from point of collection to DHS and with vendors and airlines.
Additional questions—like how data is safeguarded—are laid out in our letter to CBP.
Congress must also demand the answers to these questions. And lawmakers must require agencies and airlines to pause this program until they can not only ensure the biometric privacy of travelers is protected but more importantly justify this huge invasion of privacy. Just last month, three Senators released a joint statement calling on DHS to pause the program until there can be "a rulemaking to establish privacy and security rules of the road," but so far, they've been ignored.
Trading privacy for convenience is a bad bargain, and it can feel like the deal isn't always one we have a choice in. DHS has said that the only way we can ensure that our biometric data isn't collected when we travel is to "refrain from traveling." That's ridiculous. The time to regulate and restrict the use of  facial recognition technology is now, before it becomes embedded in our everyday lives. We must keep fighting to make sure that in the future, it gets easier, and not harder, to defend our privacy—biometric or otherwise.
About the Author
Jason Kelley is a Digital Strategist on EFF's Activism Team. Before joining EFF, Jason managed marketing strategy and content for a software company that helps non-programmers learn to code, and advertising and marketing analytics for a student loan startup. Jason received his BA in English and Philosophy from Kent State University and an M.F.A. in creative writing from The University of the South. He tries daily to apply advice from his professor Sam Pickering, the inspiration for Robin Williams' character in Dead Poets Society: "Take out the extra words. Make it go quicker."
Havana Syndrome again? CIA officers are mowed down by a mysterious disease
A CIA officer in Moscow experienced symptoms of the so-called "Havana syndrome" in 2017. This became known to The New York Times with reference to sources in diplomatic circles.
CIA officer Mark Polimepulos, who helped lead covert operations in Russia and Europe, complained about the manifestation of mysterious symptoms. According to the newspaper, in December 2017, he felt severe dizziness, which later developed into a prolonged migraine, forcing him to retire. At that time, Polymerpoulos was 48 years old.
It is noted that such a case was not the only one. Similar symptoms were experienced by the staff of the American ambassadors in Cuba and China in 2016-2018. However, the exact number of cases and the place where this happened is not named. It is alleged that the US diplomats have tried to influence in a similar way around the world.
At the same time, the US State Department was unable to establish an unambiguous reason that caused the "Havana syndrome." Among other things, it was assumed that the diplomats may have been exposed to an unidentified sound effect.
In 2017, it was reported that, beginning in late 2016, American diplomatic officials and their relatives in Cuba began to complain of symptoms such as hearing loss, nausea, headaches and balance disorder. 
The Associated Press received audio footage of the attack and described the harassing sounds as "the high-pitched sound of crickets combined with fingernails scratching on a board." Then the American government suggested that Russia or China could be the culprit.
Many victims are still undergoing rehabilitation. Specialists from the University of Pennsylvania performed magnetic resonance imaging and revealed visible changes in the structure of the brain in the diplomatic missions.
Differences were found in 23 men and 17 women who complained of health problems while on diplomatic duties in Havana. Scientists have yet to figure out what causes the unusual symptoms.
How Russia and the United States nearly started a nuclear war in 1995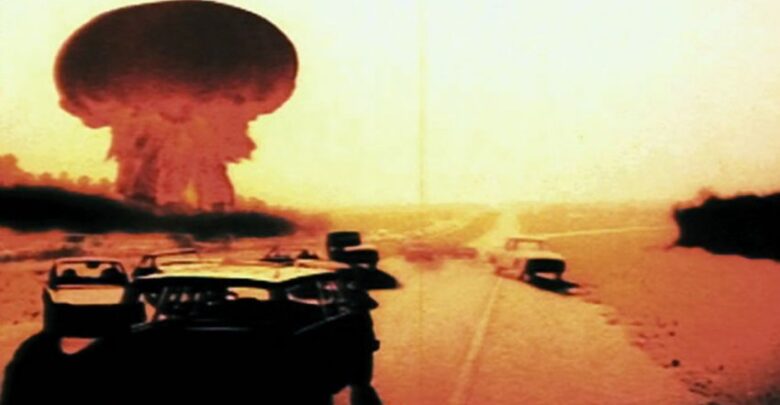 The Norwegian meteorological rocket incident remains the only time in history that the Russian president has activated his nuclear briefcase.
On January 25, 1995, Doomsday could have come in the world: the Russian Federation was preparing to launch a nuclear strike on the United States. How did it come about that the states that left the confrontation of the Cold War in the past and had just normalized relations with each other found themselves on the verge of mutual destruction?
The beginning of the war?
The cause of the crisis was an ordinary Norwegian meteorological rocket. Its launch from the small island of Anneia at 7 am local time (10 am Moscow time) towards Spitsbergen caused a stir in Russia.
Black Brant XII. Legion Media / ZUMA Press
Equipped with scientific equipment to study the aurora borealis, the Black Brant XII was similar in size to the nuclear-powered American Trident D-5 ballistic missile, intended for launch from submarines. In addition, it flew along a trajectory along which, as the Russian Defense Ministry believed, American missiles would fly in the event of a nuclear war.
In December 1994, Norway informed 28 states, including Russia, about the planned launch, but did not give a specific date, limiting itself to specifying the period: from January 15 to February 10 of the next year. Due to bureaucratic delays, this information did not reach the Russian Missile Warning System, which sounded the alarm.
Decisive minutes
An emergency meeting with the country's top political and military leadership was convened in the Kremlin. Defense Minister Pavel Grachev, Chief of the General Staff Mikhail Kolesnikov and President of the Russian Federation (as Supreme Commander-in-Chief) Boris Yeltsin had three strategic missile forces control terminals activated – the so-called nuclear suitcases.
Vladimir Sayapin / TASS
The military believed the lone missile could have been fired to create an electromagnetic pulse that knocked out Russian radars and communications systems. Following it, a massive blow could be expected.
For several tense minutes, as leaders watched it flight, it was decided whether Russia would launch a nuclear strike against the United States.
"Little is known today about what Yeltsin said at the time, given that it could have been some of the most dangerous moments in the entire history of the nuclear era," The Washington Post journalist, David Hoffman wrote three years after the incident : "They make it clear that the Cold War nuclear readiness system continues to operate, and how catastrophic its consequences could be, despite the fact that the feud between the great powers is already over."
The situation was discharged only when it became clear that the rocket had gone towards Spitsbergen (not far from which it fell into the ocean). The nuclear cases have been deactivated.
Russian President Boris Yeltsin (center) and Russian Defense Minister Pavel Grachev (right). Igor Mikhalev / Sputnik
The incident with bringing Russia's Strategic Nuclear Forces to combat readiness, soon became the property of the world community. When, four years later, the Norwegians were about to repeat their launch of Black Brant XII and reported this to the Russian Foreign Ministry, the US additionally warned all key Russian military departments about it through their channels. As a result, this time there were no unpleasant surprises.
Source: rbth.com
Germany conducted exercises in case of nuclear war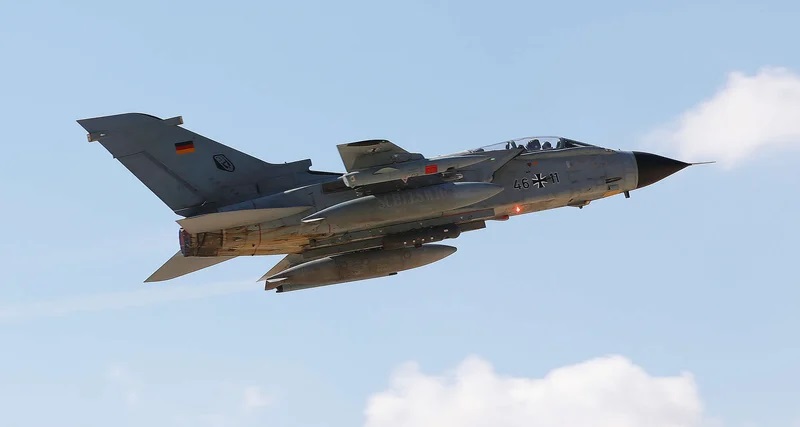 The Bundeswehr with partners in the North Atlantic Alliance ( NATO) trained in operations in a nuclear war.
The German army, together with Italian, Belgian and Dutch colleagues, conducted exercises in the event of a conflict with the use of nuclear weapons.
The location of the exercise "Steadfest Noon" was chosen airbase "Nörfenich", where the tactical squadron of the Luftwaffe 31 "Boelcke" is located. Together with the Luftwaffe of the Bundeswehr, the air forces of other NATO countries, in particular, Italy, the Netherlands and Belgium, took part in the exercises.
According to a report by Bild, the exercise scenario involved training procedures for safely removing nuclear weapons from storage, delivering ammunition and installing them on aircraft. The training flights took place without nuclear weapons, and in parallel with the aviation exercises at the Büchel airbase, where the tactical squadron of the Luftwaffe 51 Immelman is located, the Resilient Guard air defense systems were trained to protect the airfield from air attacks.
The training sites for the Luftwaffe of the Bundeswehr were not chosen by chance, since the Nörfenich airbase is a reserve storage site for the B61, a hydrogen bomb that forms the basis of nuclear weapons of the US strategic nuclear forces. 
Some of this ammunition is stationed at NATO bases in Europe. The exact number of hydrogen bombs that are stored at European sites and which ones are not reported. In Europe, the B61 is carried by Panavia Tornado fighter-bombers (pictured) and General Dynamics F-16 Fighting Falcon fighters.
Recall that the B61 thermonuclear bomb is the main weapon of the US strategic nuclear forces, although it entered service in 1968. Since 2012, a new guided version of the B61-12 has been under development, which will replace all B61 and B83 bombs that have been in service since 1983. It can be used both on strategic bombers and tactical aircraft. About two billion dollars were spent on the development of the 12th modification of the aerial bomb.